Hey Sugas!!! Another work week in the books and another autumn weekend calling my name. If you joined me last week, I ran down a list of things I needed to do… just wanted to confirm that I got it all done plus more! # winning!!! This weekend on the docket we have a homecoming parade, couples night, birthday party, homecoming, church, football game and if all goes well a little studying/practice and R&R.
Before I get started with my weekend plans, I have to share the Up & Autumn from KBShimmer available NOW for 20% off for a limited time.
Enjoy…
**All swatches are done using liquid latex peel off base coat, glossy, QDTC and matte topcoat. Swatch photos are taken using artificial lights.**
Clothes Minded
A creamy pale tan base sets off small and extra small glitters in blue, purple, copper and brown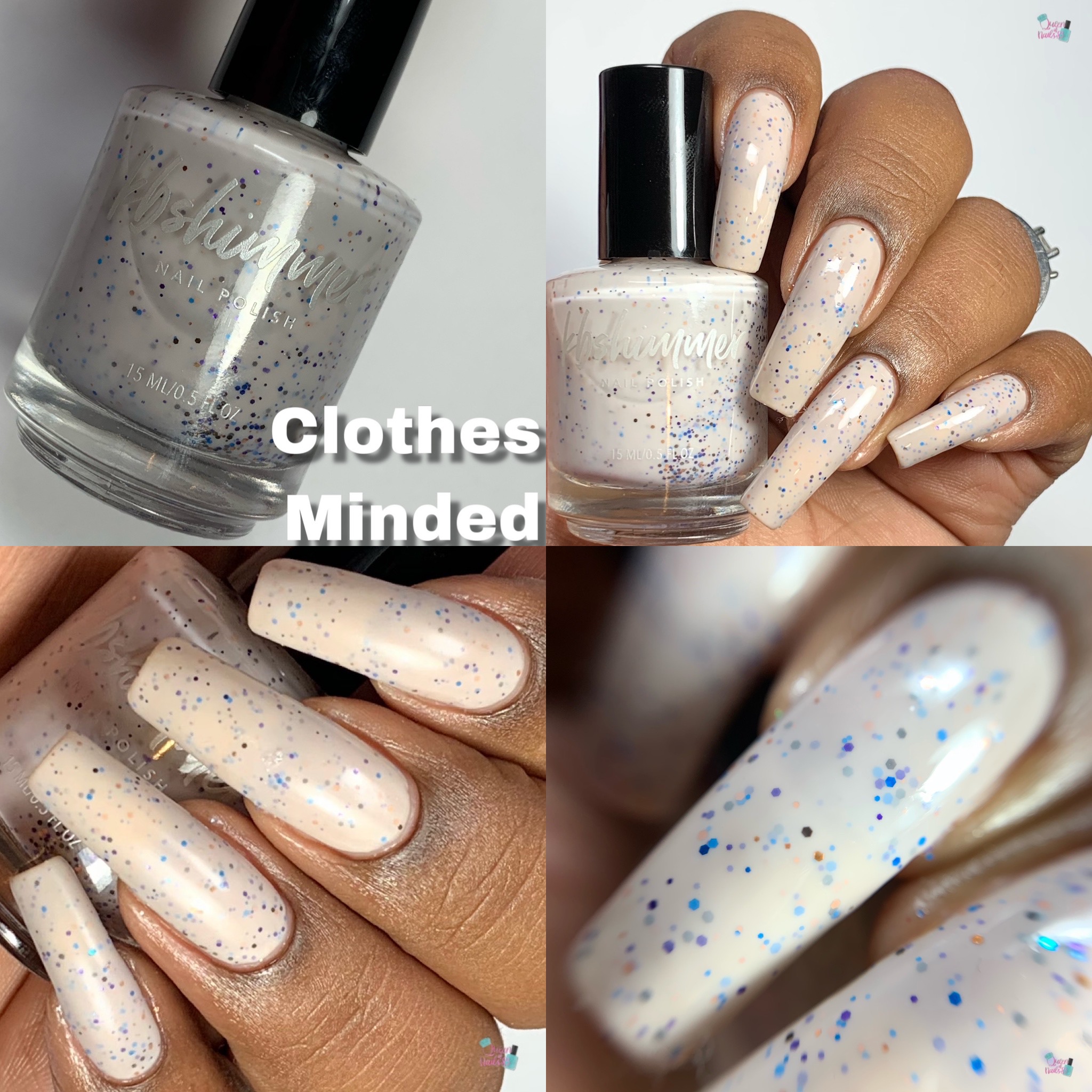 Free Fallin'
A deep auburn base sets off an array of iridescent flakes that shift from hues of red to orange to gold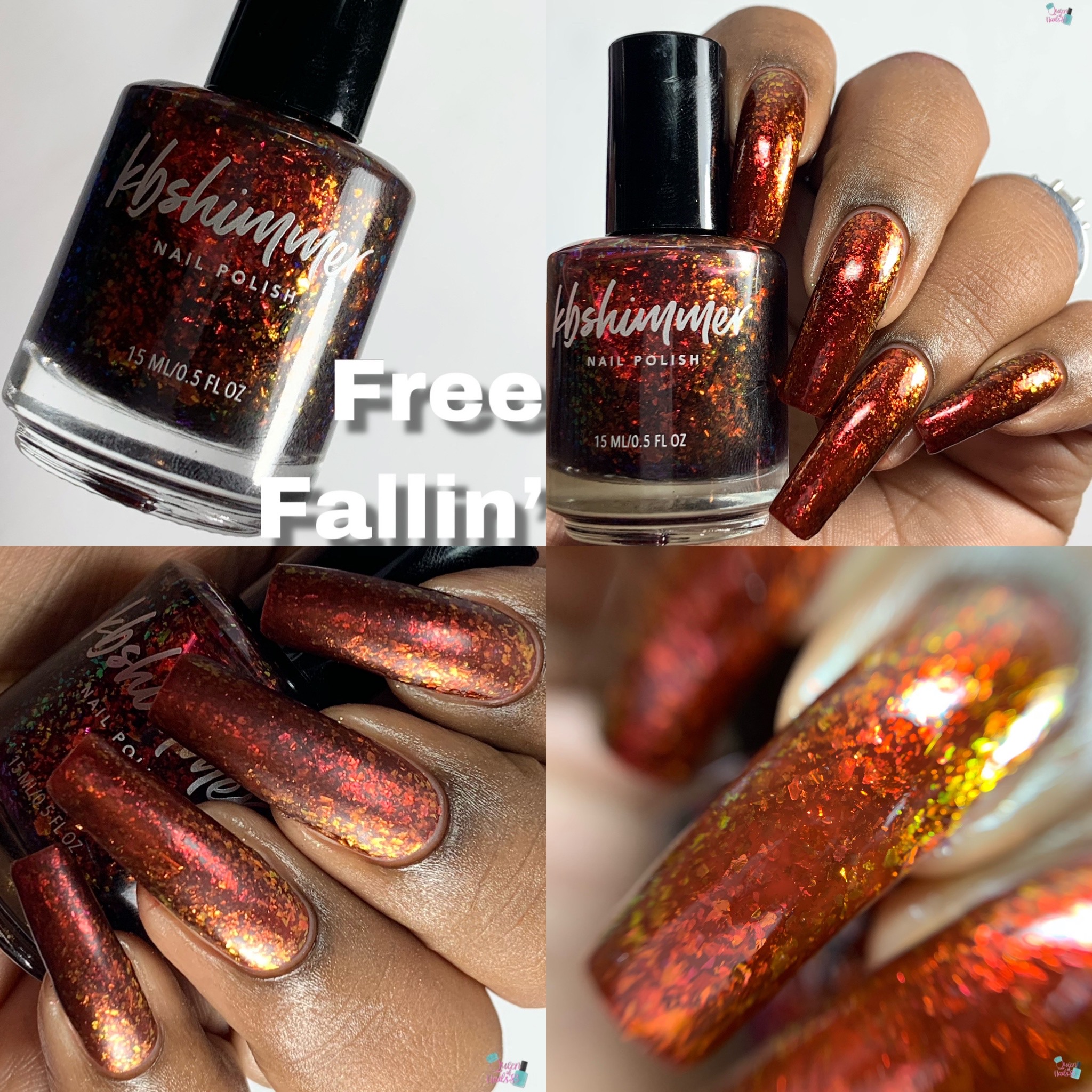 Up & Autumn
A warm dusty cedar color cream with it coral and brick tones.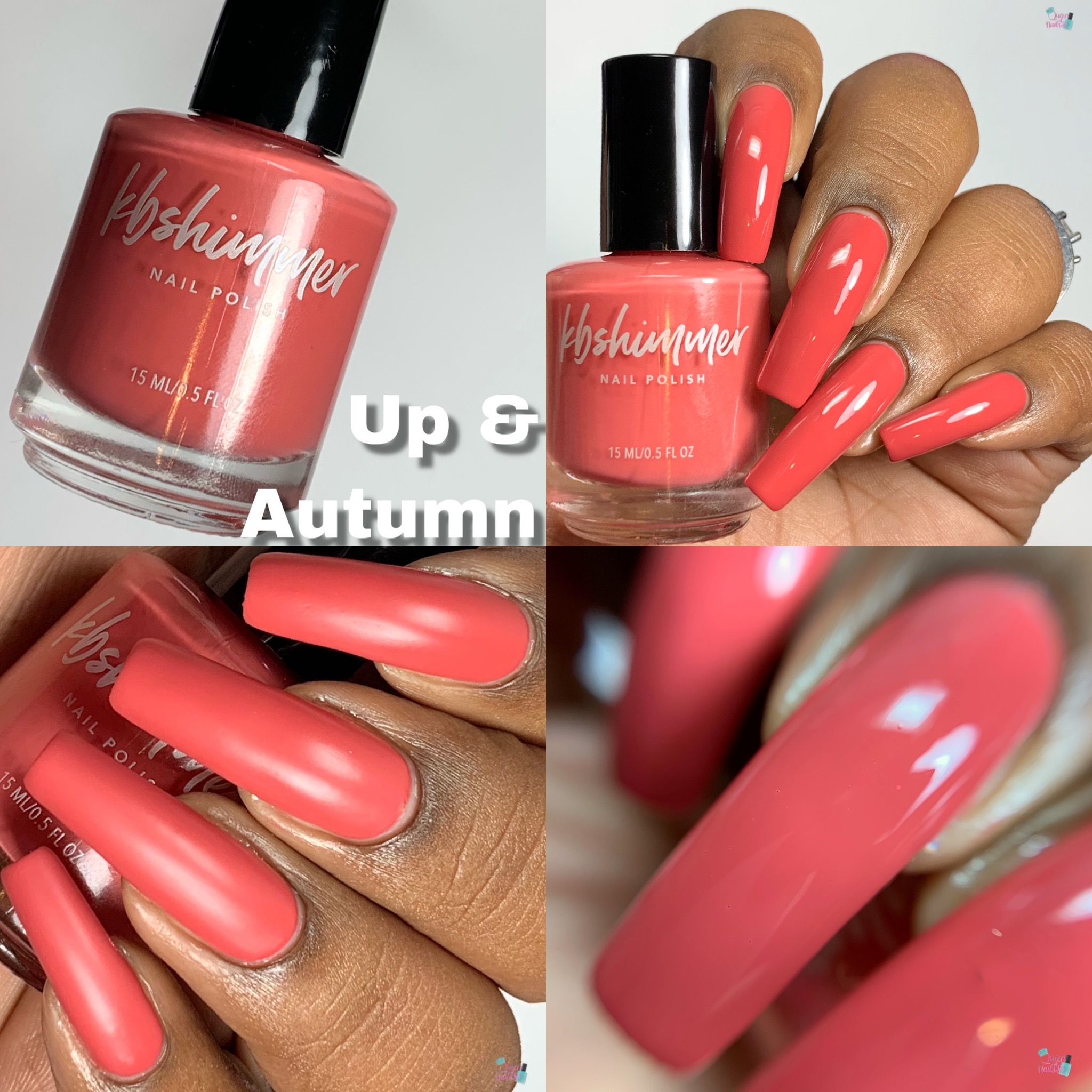 Spice Things Up
A warm golden hue shifts quickly into orange, while a rich coppery red tone completes this shade's fall vibe.  Swatch shown over Eclipse.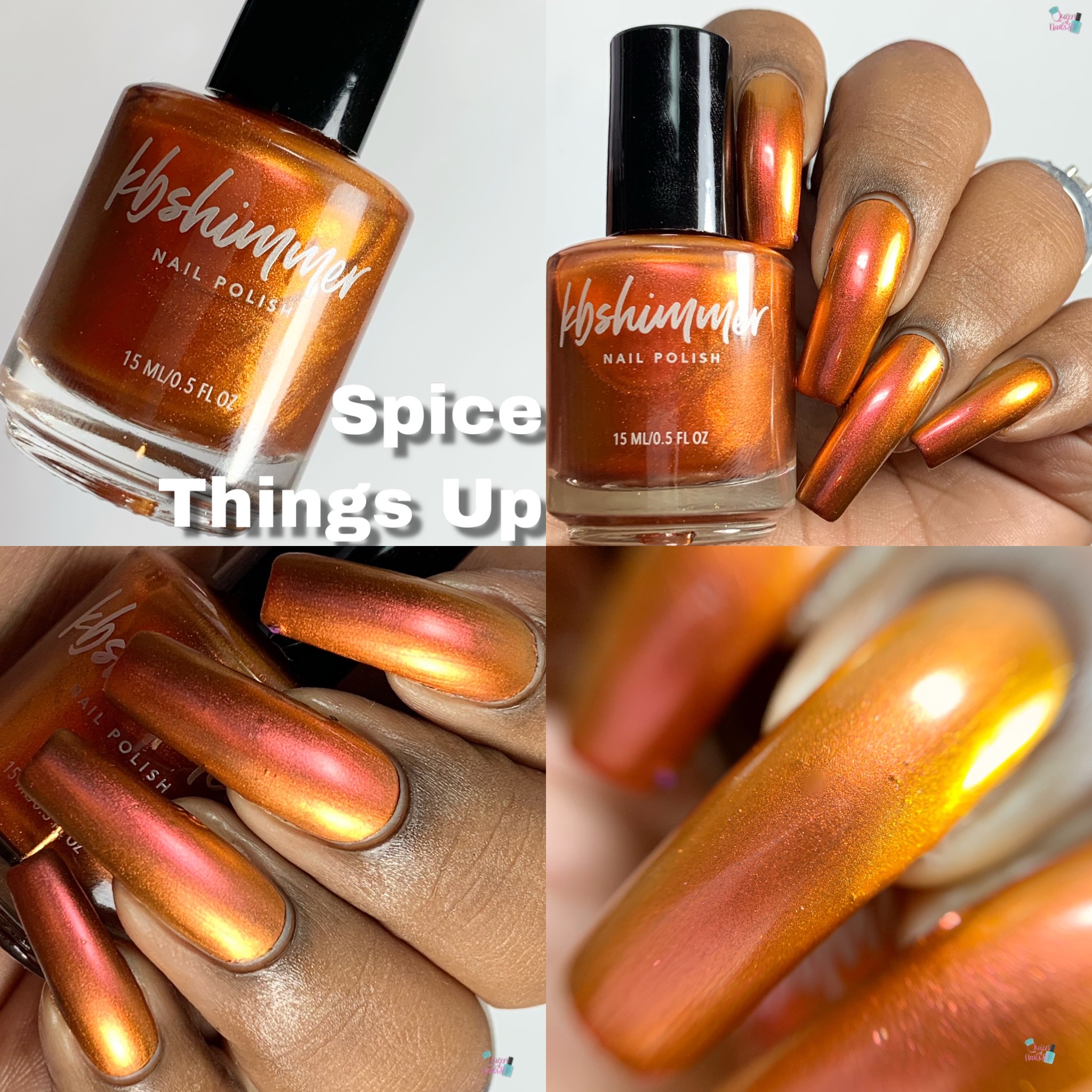 Raking It In
A brightly-colored iridescent flakes dance in a clear base, shifting from hues of red, orange, gold, green, and at extreme angles, aqua. Swatch shown over Eclipse
Having A Gourd Time
A deep olive green with strong shimmer shifts between red, orange, gold and green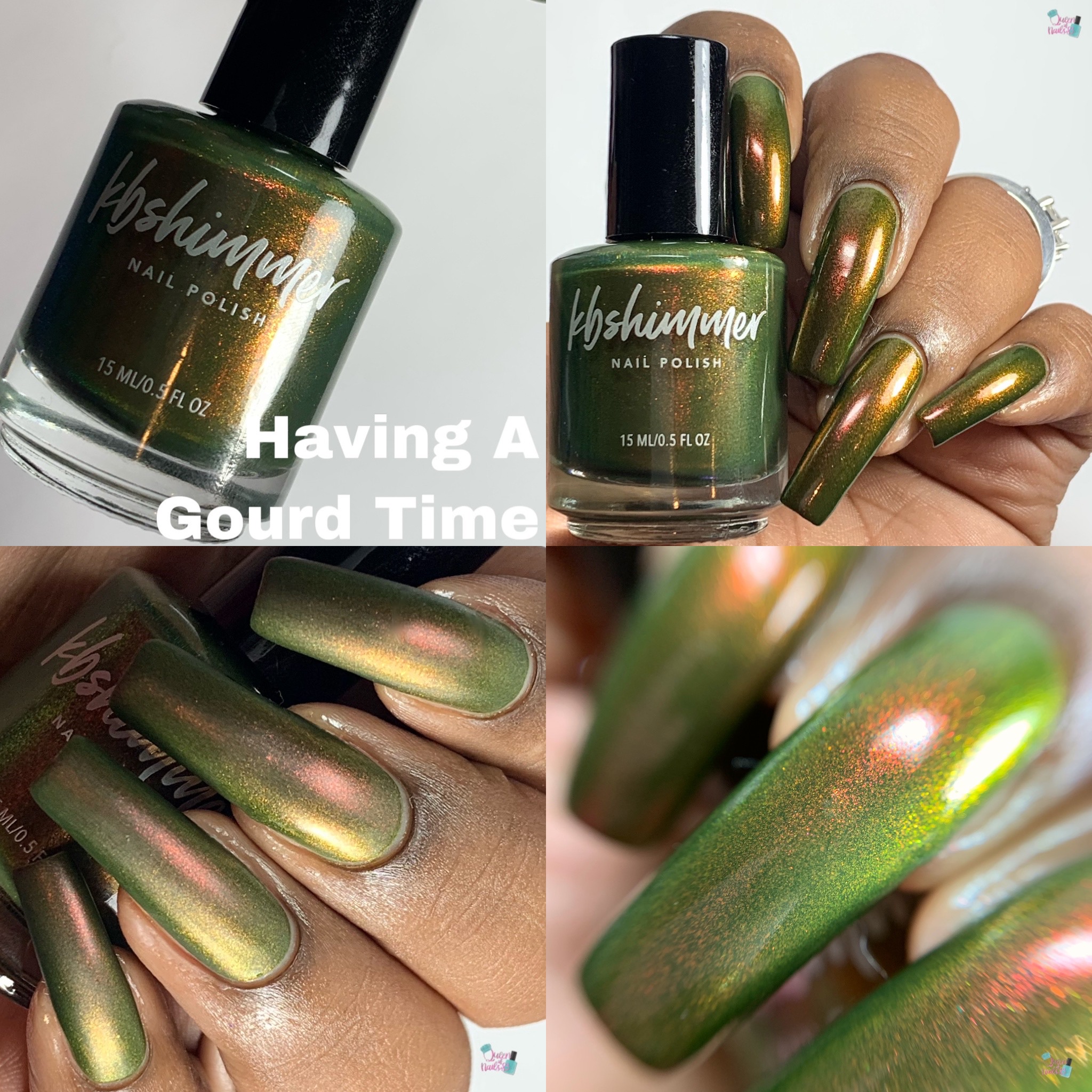 Vested Interest
A multichrome shade that shifts between shades of green, teal and blue with holo glow flakes for a touch of sparkle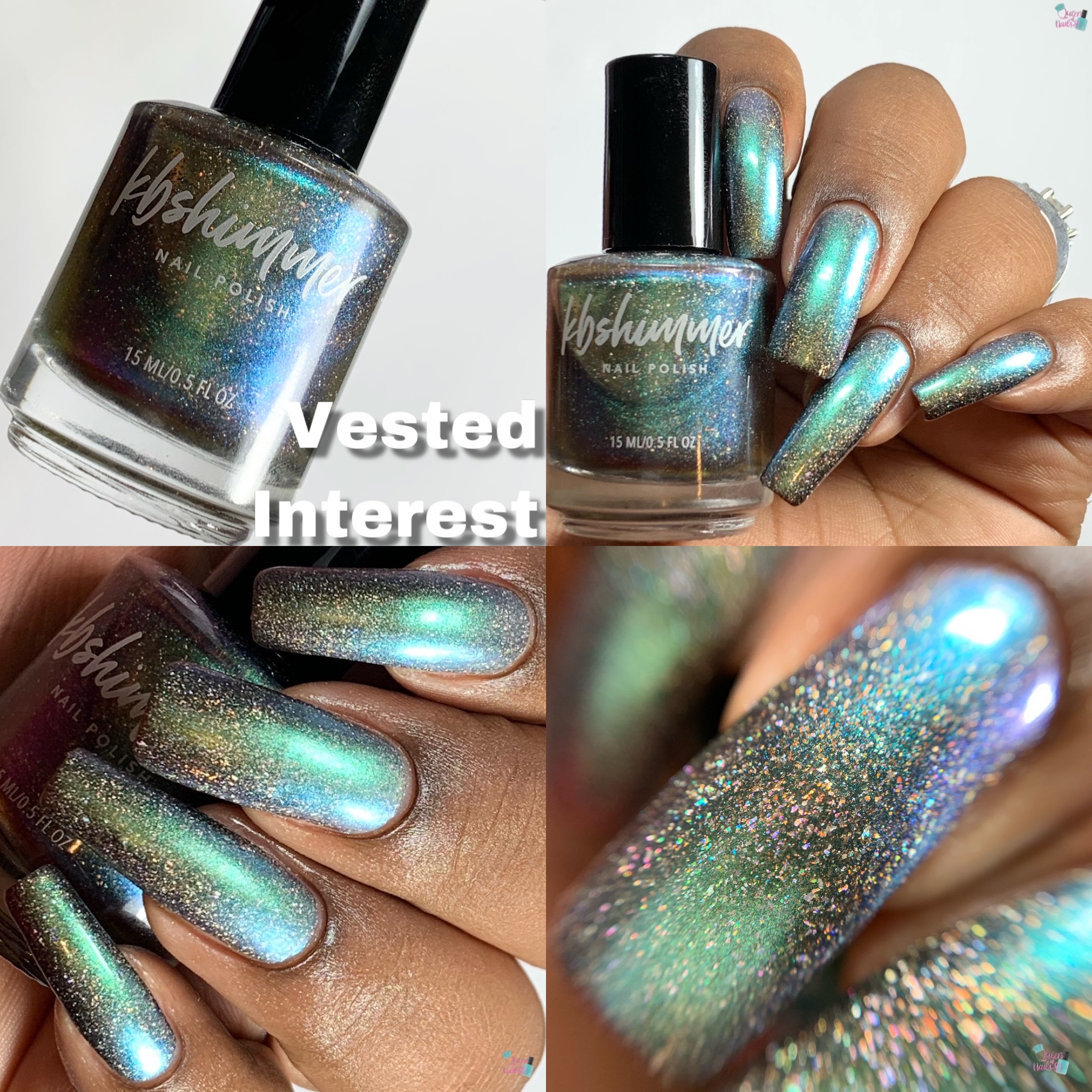 If You've Got It, Haunt It
A deepened navy polish that subtly shifts to shades of purple and black, with a linear holo accent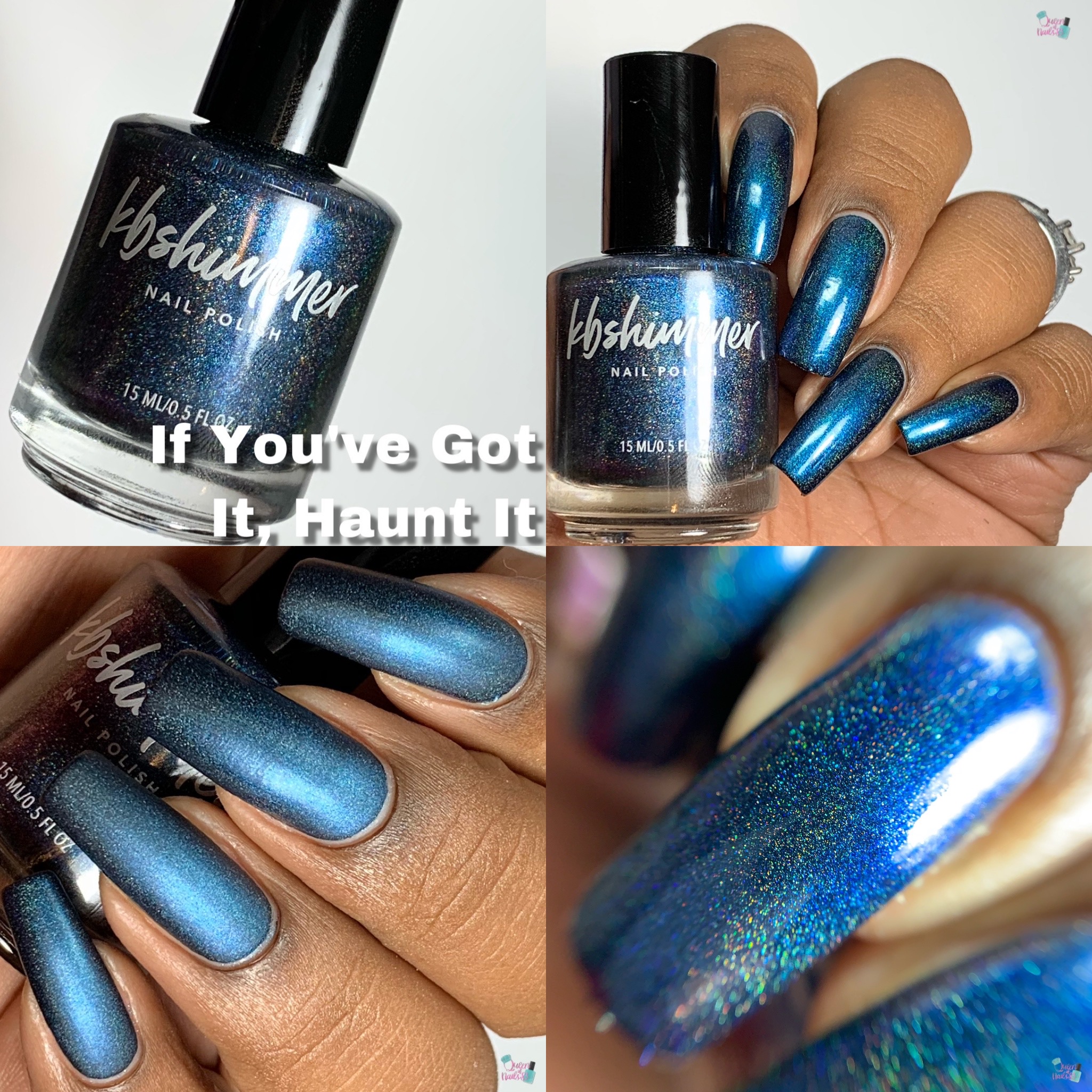 Trend Sweater
A unique multichrome that starts out as a vibrant fuchsia shade that shift hues of rose and lavender and fade into an almost golden coppery pink with micro holo flakes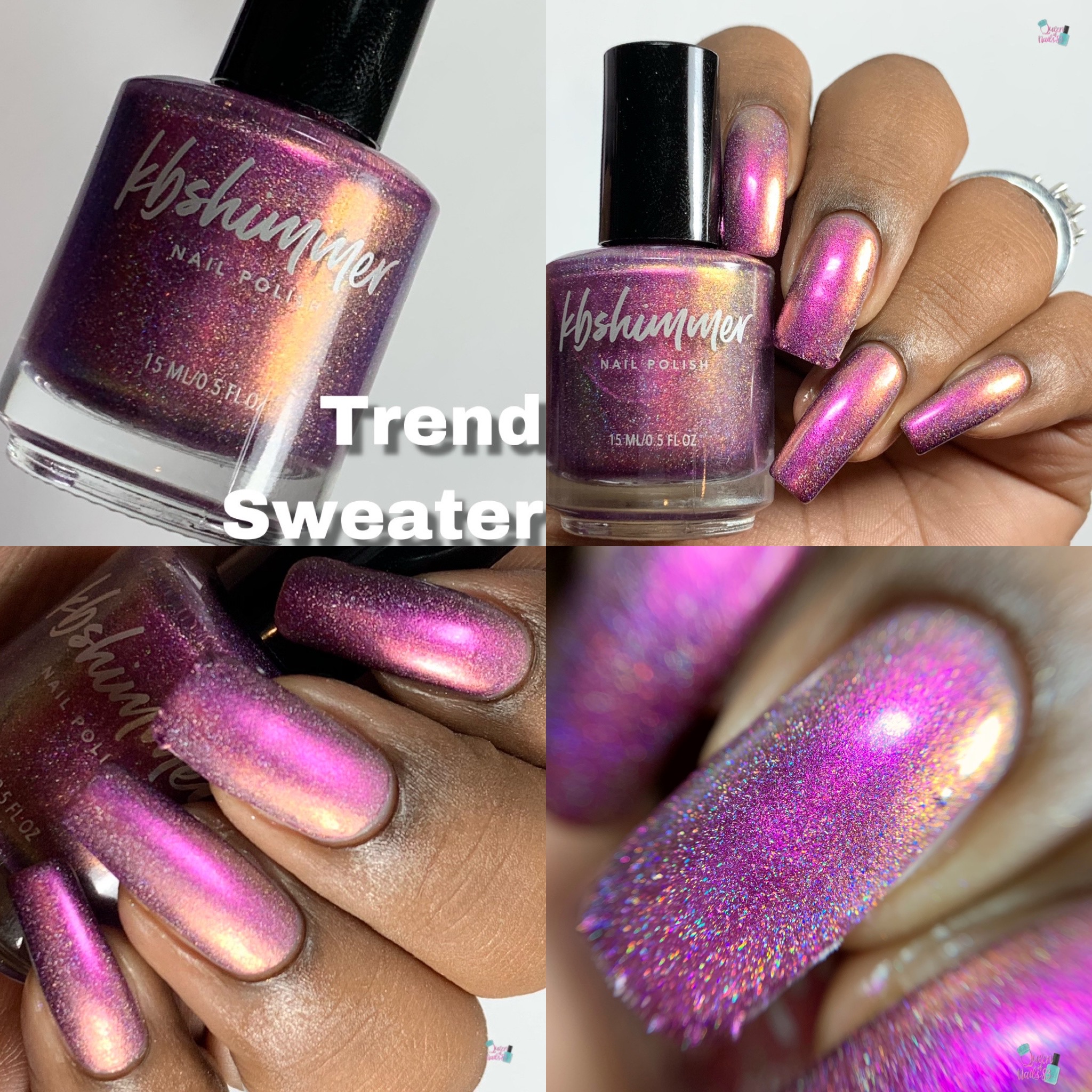 Apple-y Ever After
 (T)
A rich brown to bright red color to a Granny-Smith-apple-green tri-thermal with micro holo glitters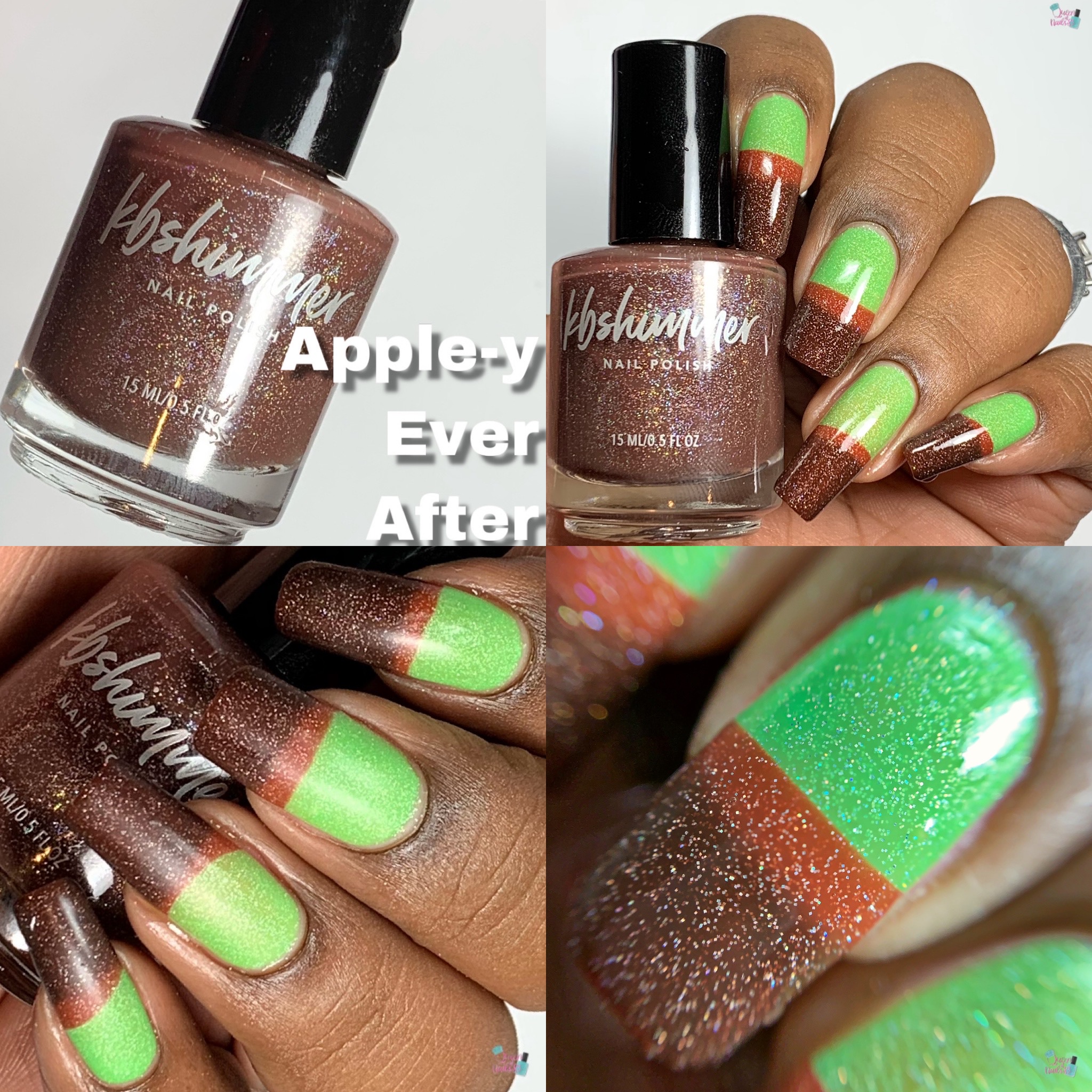 Twist & Stout
A deepened brown linear holo (almost appears black in some lighting)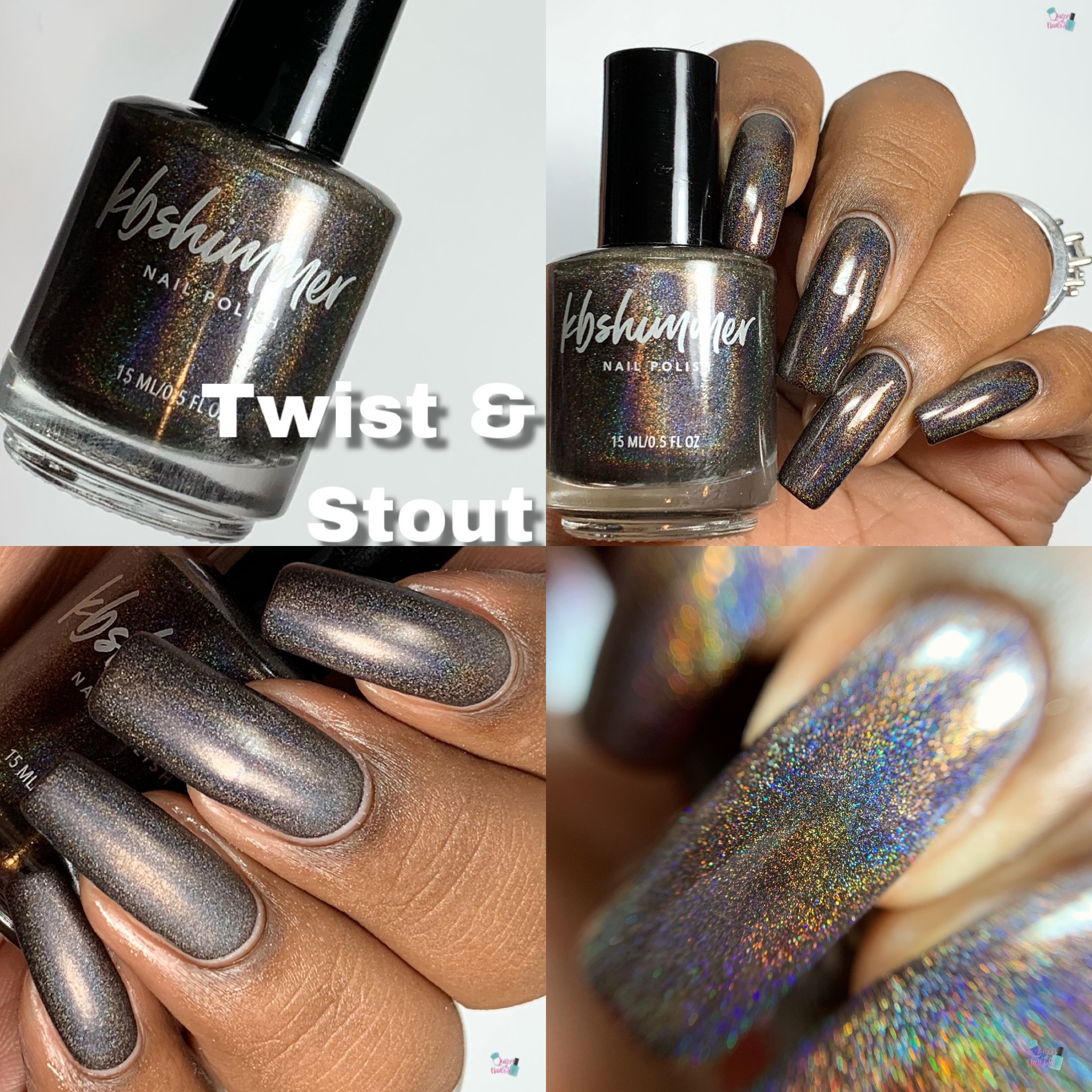 All Fired Up
 (T)
A black to pale gray thermal polish with color-shifting metallic flakes in hues of burning red to sizzling orange, to warm yellow accented by a magical red to green shimmer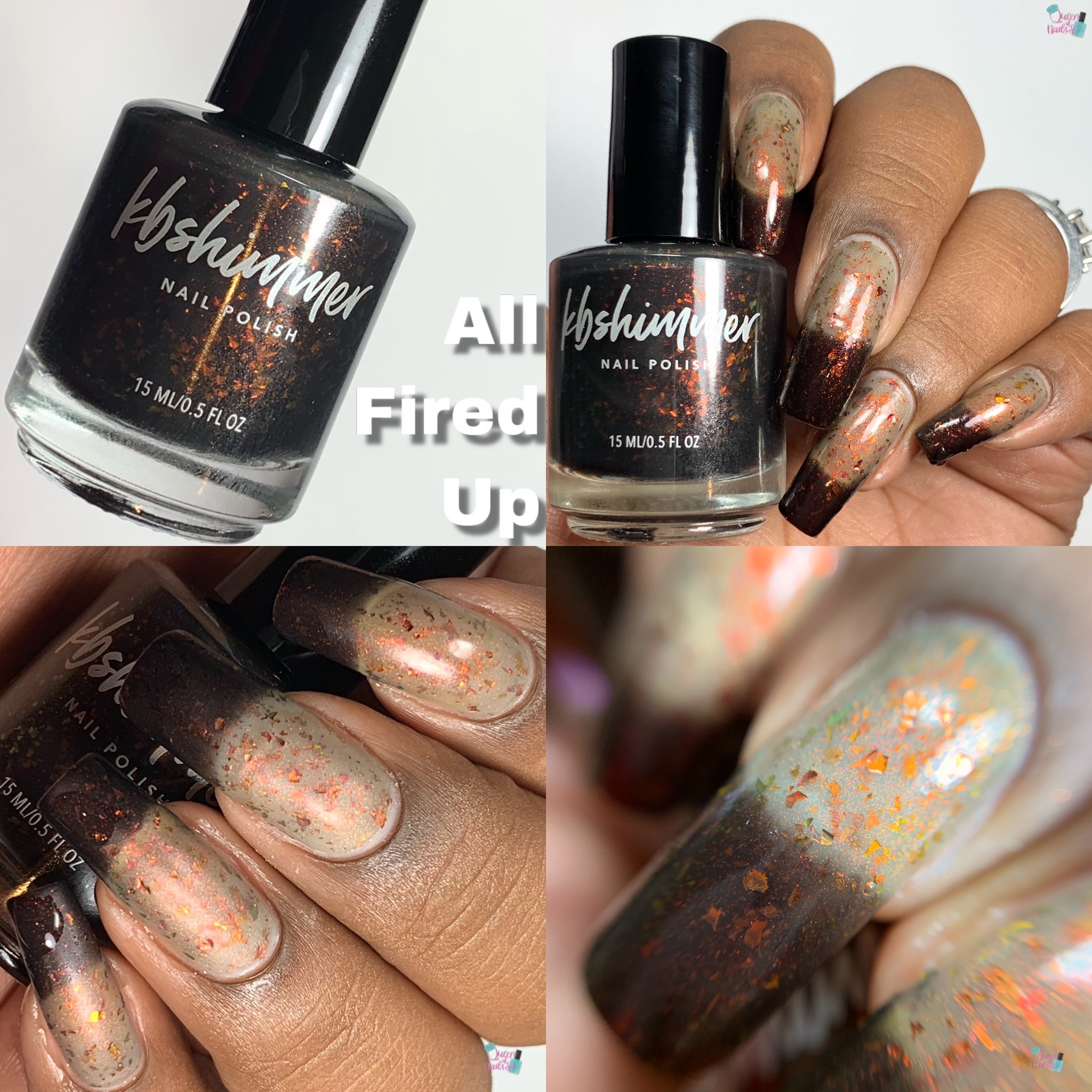 KBShimmer – Up & Autumn Collection
Opacity: swatches shown in 2 thin coats
Price: $10 each
Availability: Friday, October 11th
KBShimmer
*Like, Comment and Subscribe*
Eat, Laugh, Polish, Repeat
Queen of Nails 83
💕