*voice over the intercom*
We'll folks, this is out last and final stop before we reach our intended destination of The Indie Shop – San Antonio. On behalf of Lacquer Airlines, we'd like to thank you for making us your preferred airline. TI figured I would send separate emails for everything so it's hopefully easier to find all of the information. TIS SA polishes are going out tomorrow so I thought I would send the information now. The event is 10/12 and since our monthly launch is the first, feel free to promote it after 10/1. We'll put up overpours of the LEs on our site but we do have 1 event exclusive this time.
They're all based on San Antonio urban legends. Here are the polish descriptions:
Enjoy….
**All swatches are done using liquid latex peel off base coat, glossy QDTC and matte topcoat. Swatch photos are taken using artificial lights.**
Event Exclusive
La Llorona
A bright aqua polish with red to green shimmer and red to green iridescent flakes. $10 at the event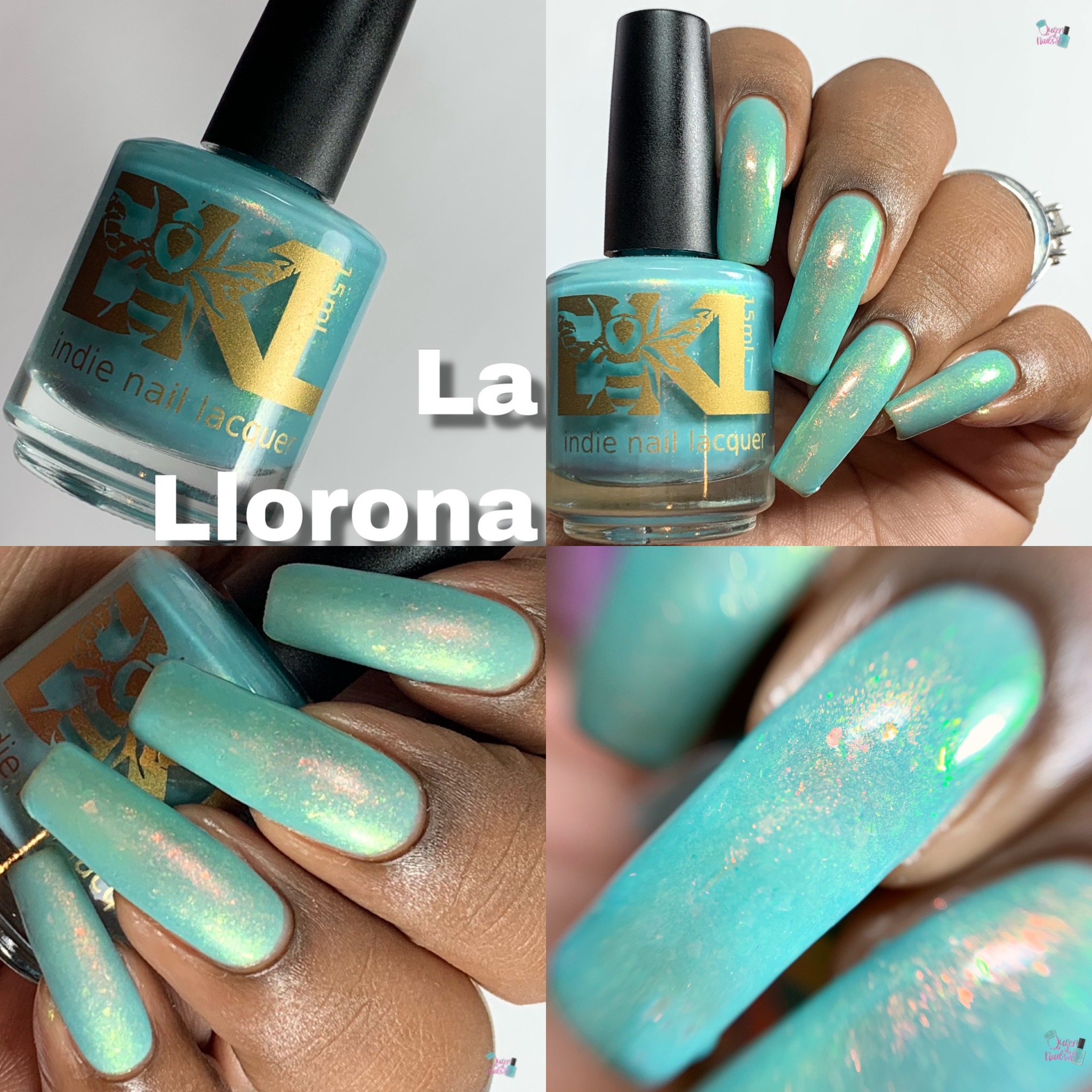 Limited Editions
Dance with the Devil
A pumpkin orange with red to green shimmer and green to purple multichrome flakes. $10 at the event and $12 on the site.
Donkey Girl (M)
A deep purple with copper to green magnetic shimmer and OG UP ghost flakes. $12 at the event and $14 on the site.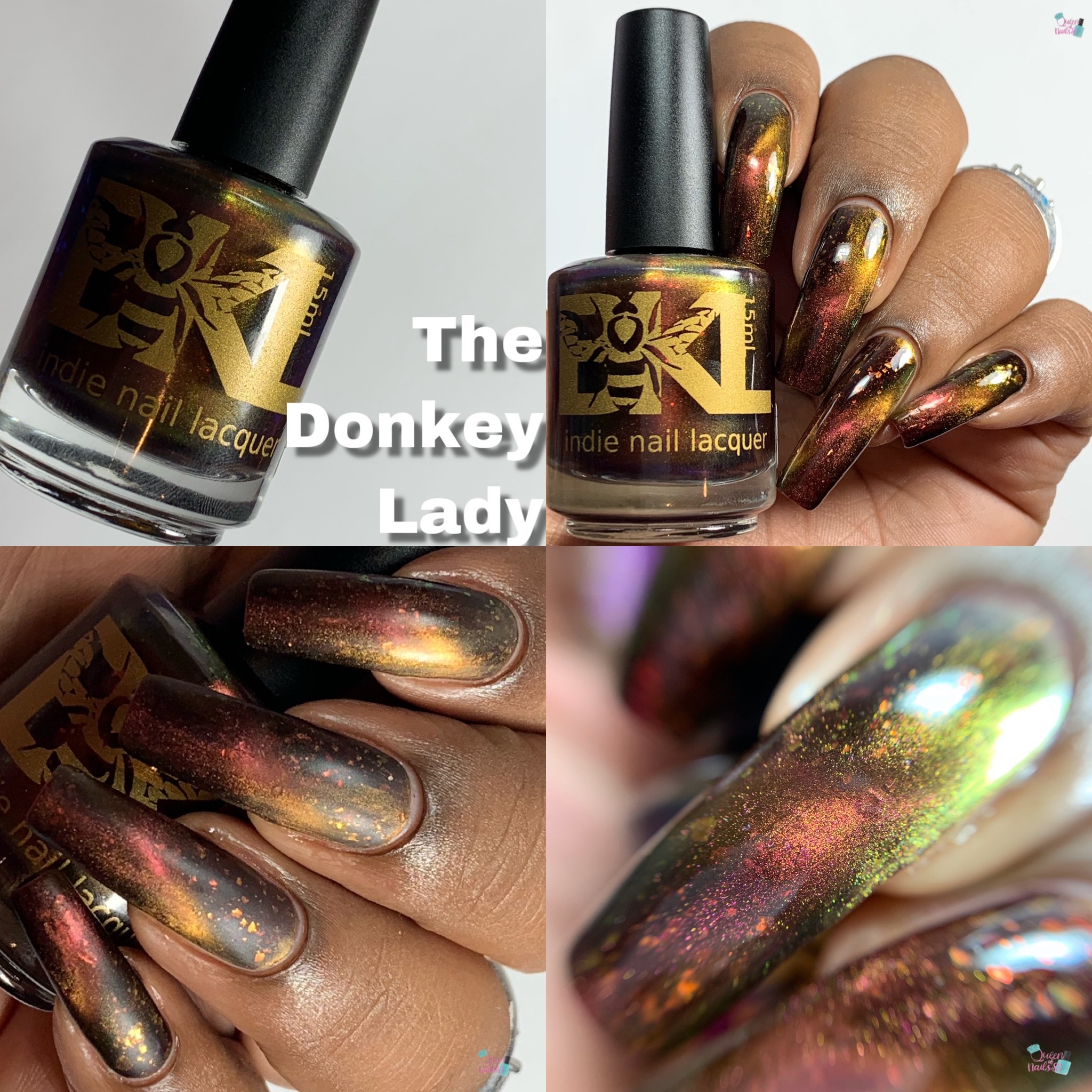 El Cucuy (M/GITD)
Glow in the dark microflakes and a blue to purple magnetic shimmer. $10 at the event and $12 on the site.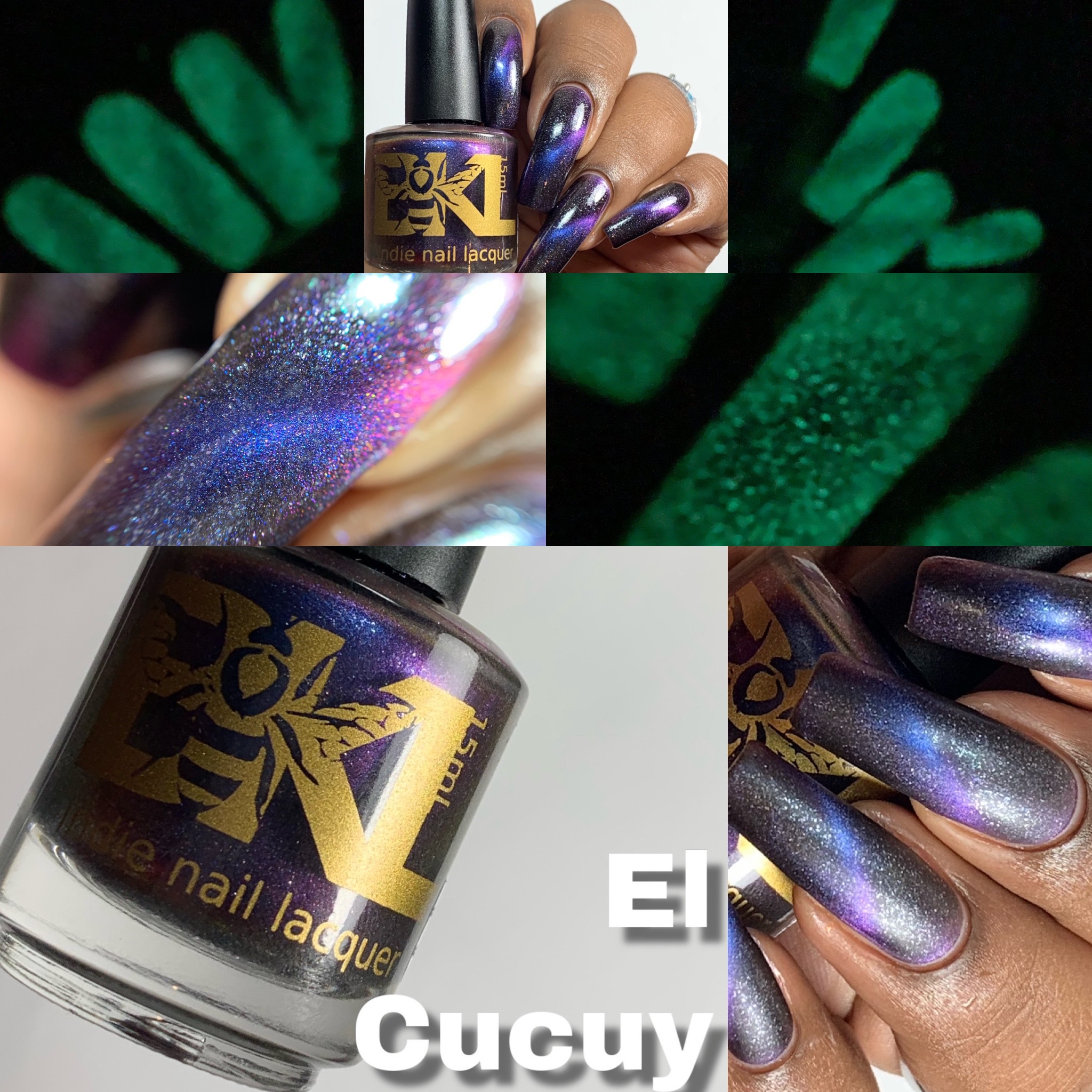 Bee's Knees Lacquer – The Indie Shop (TIS) LEs and Event Exclusive
Opacity: swatches shown in 3 coats
Price: as stated above
Availability: Debut at TIS on Saturday, October 12th and overstock will be available online Sunday, October 13th at 6pm EDT
Bee's Knees Lacquer
*Like, Comment and Subscribe*
Eat, Laugh, Polish, Repeat
Queen of Nails 83

💕