Hey Sugas!!! It's always a good time here in the Moore household. Tonight was one of the rare occasions when we all were able to be in the house before 9pm. We finally had a chance to chat and reconnect and the topic of conversation… Hocus Pocus.
News flash…. I have never seen Hocus Pocus. *runs and hides in shame* No need to read it again, you read it right the first time. But lucky for me, Freeform is airing Hocus Pocus 27 times this month. So I've set the DVR to record it so I can watch it. #dontjudgeme
One thing I do know about Hocus Pocus… it makes for great inspiration for nail polish! Today I have the 6-piece, Hocus Pocus Collection from LynB Designs a long with Libra, the October 2019 POTM!
Enjoy…
**All swatches are done using liquid latex peel off base coat, Matte Top Coat and glossy, QDTC. Swatch photos are taken using artificial lights.**
October 2019 POTM
Libra
A pink creamy base with blue to pink to gold UCC flakies and pink to purple shifting shimmer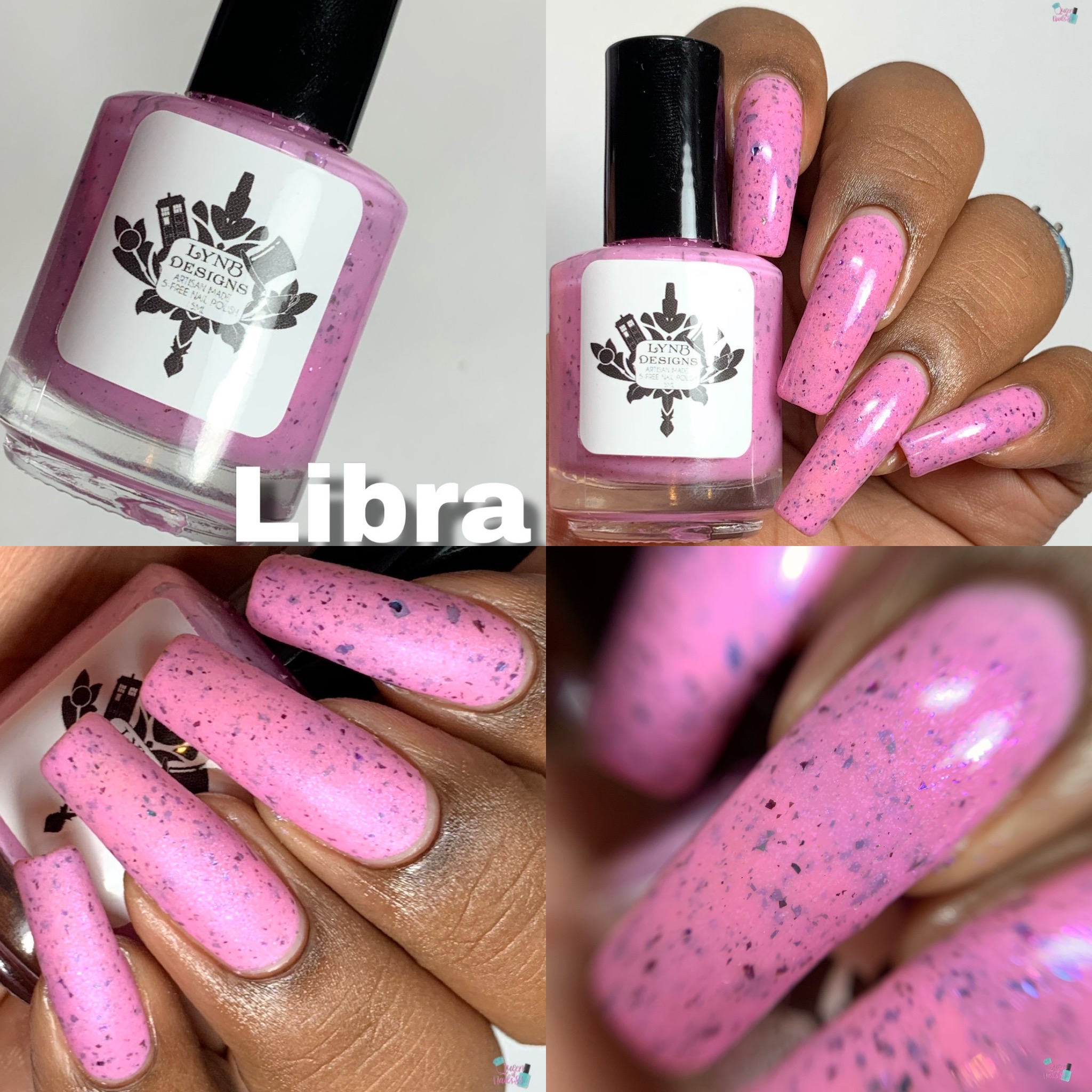 Hocus Pocus Collection
Put a Spell on You
A deep purple base with red to gold to orange shifting shimmer, linear holo, and a rainbow of shifting Flakies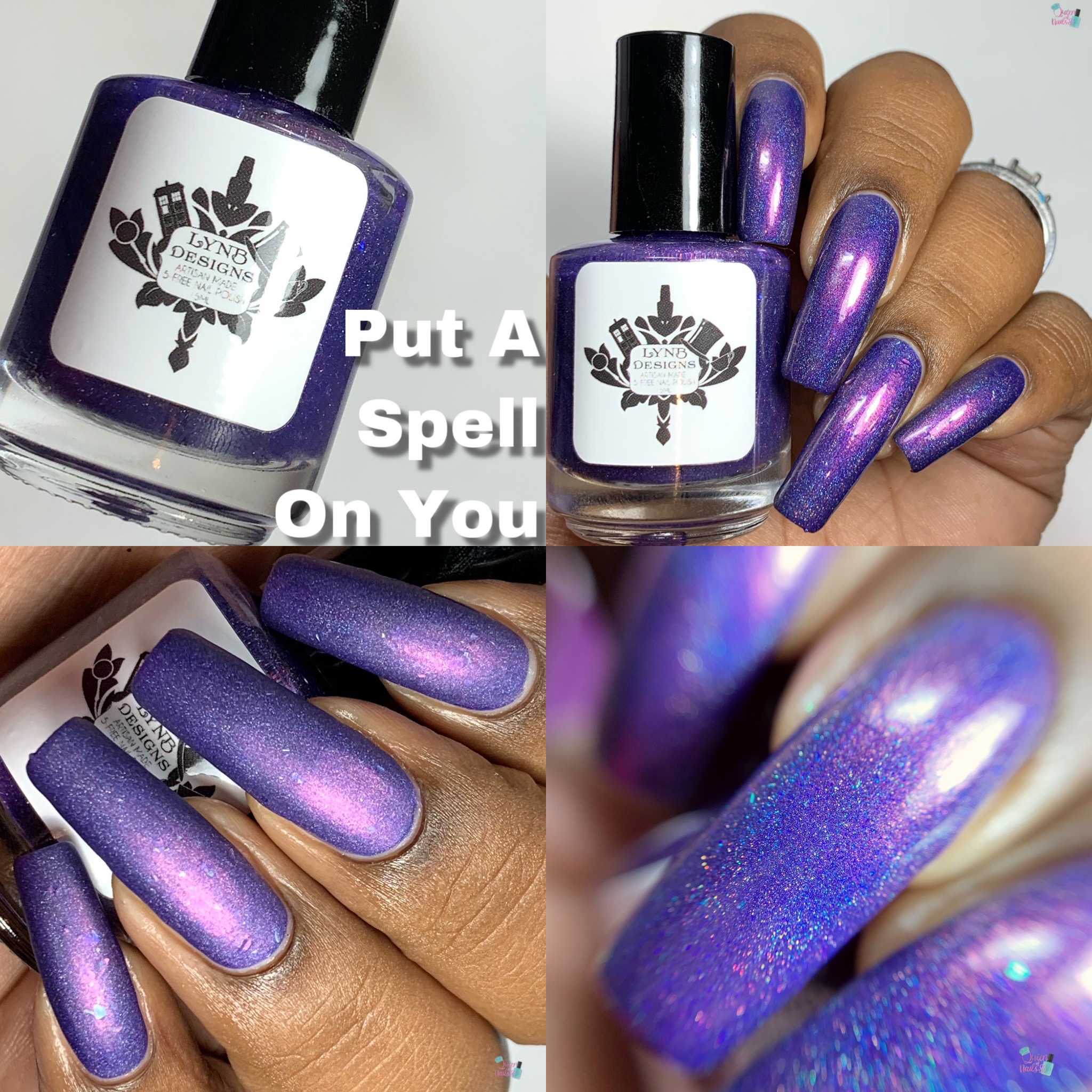 Another Glorious Morning
A lush green base with red shifting shimmer, holo flakies, and purple to blue to red shifting flskies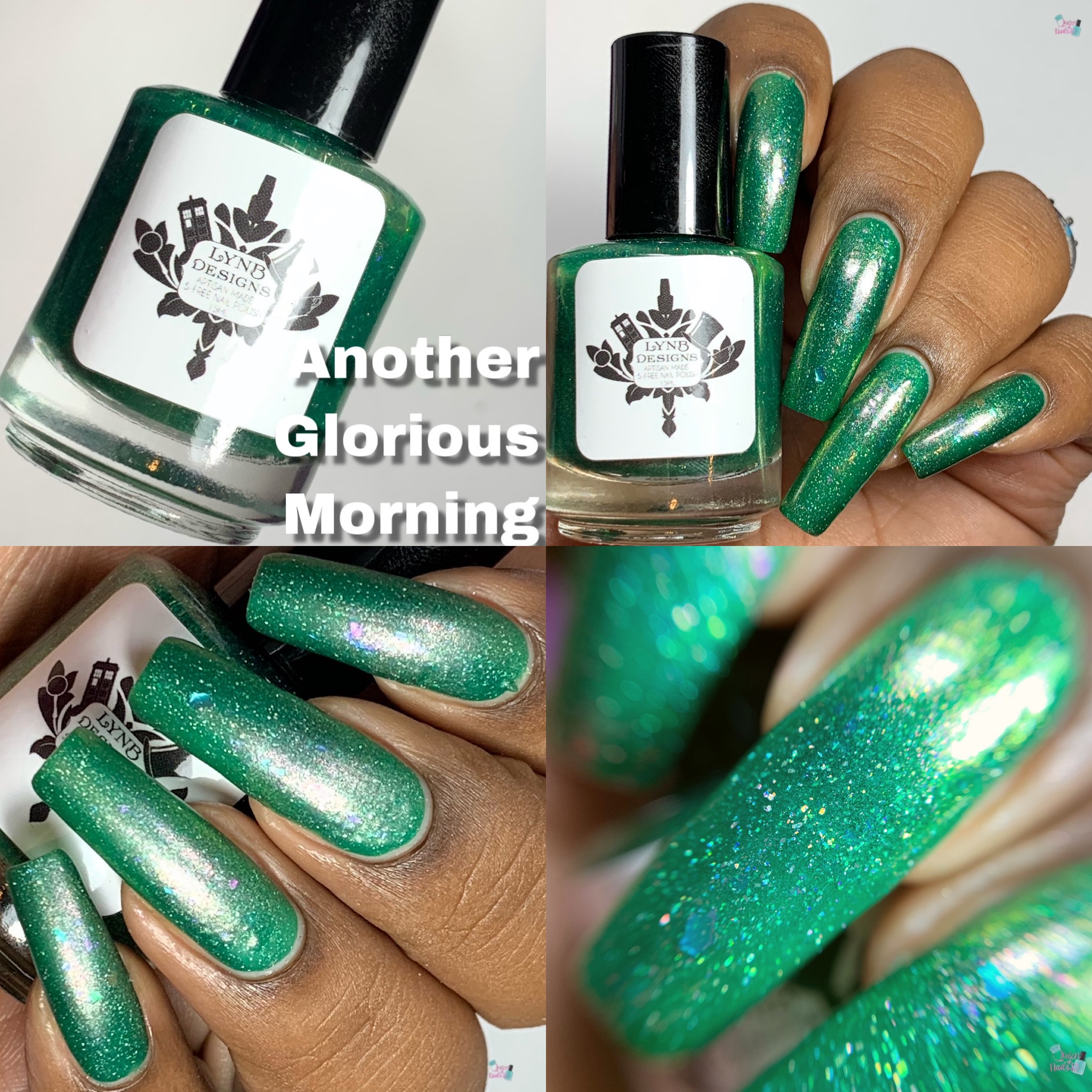 Amok!, Amok!, Amok! (T)
A grey to white thermal base filled with green to purple shifting shimmer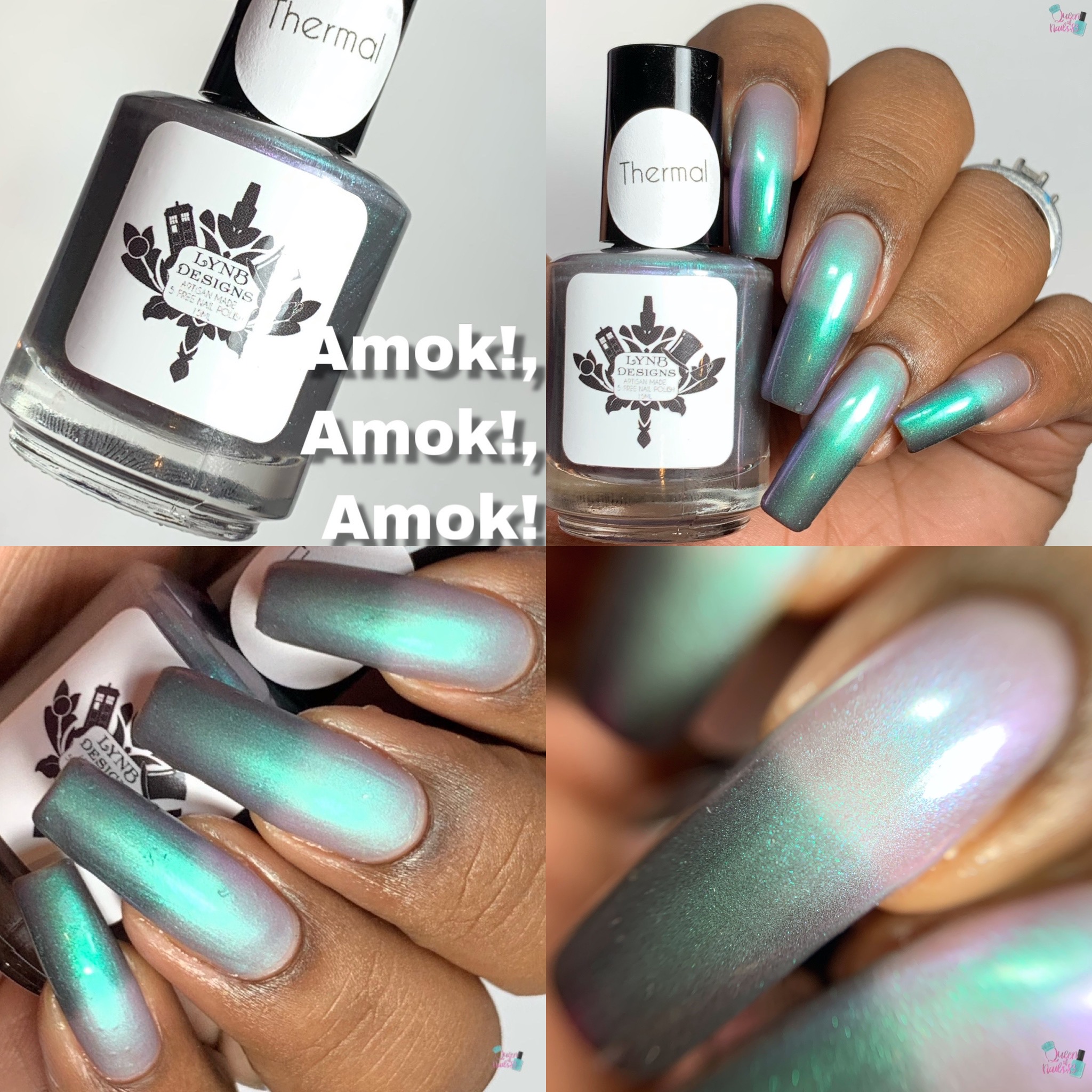 The Weirdos are Out
A pumpkin jelly with two types of UCC flakies and holo shimmer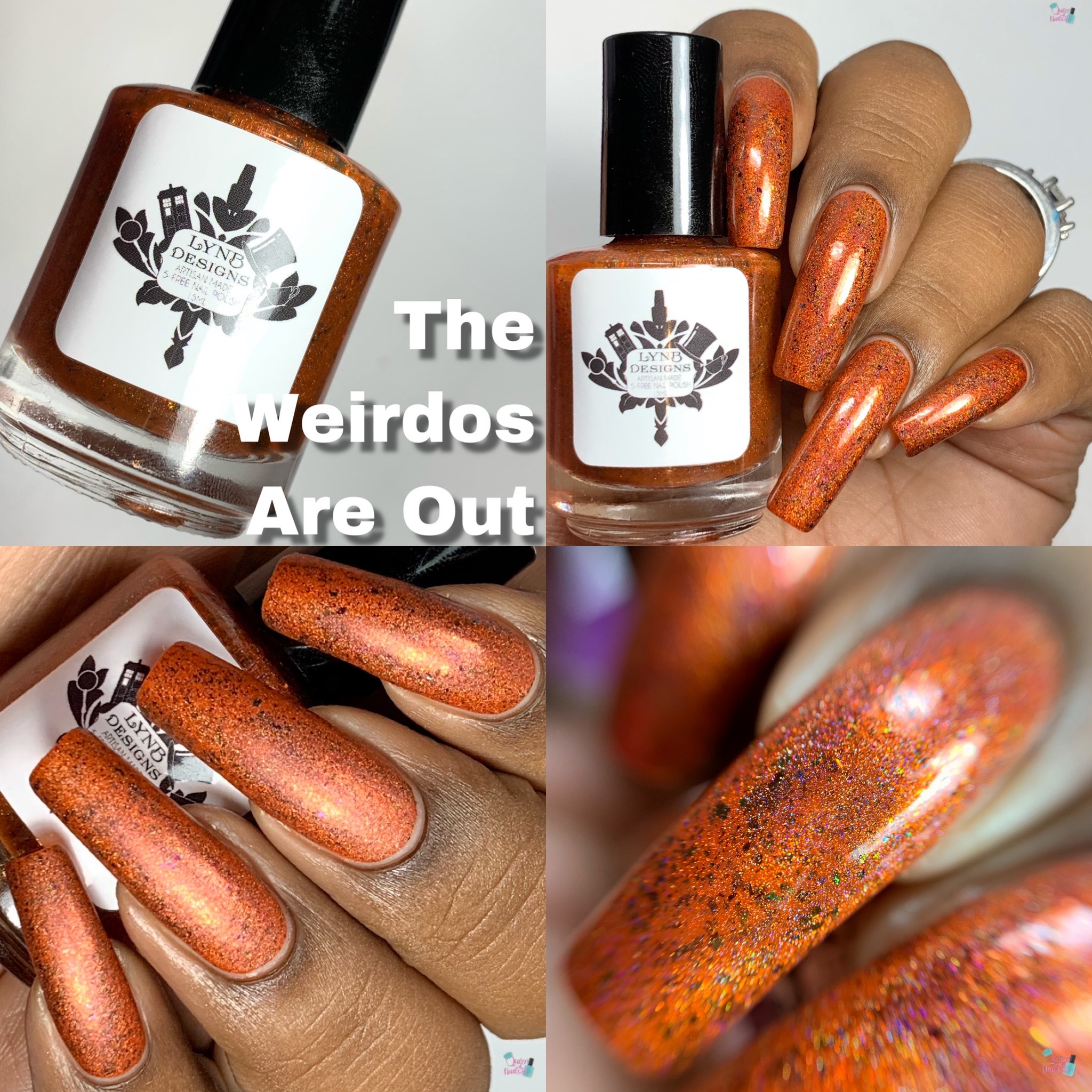 I Smell Children
A pastel blue base with intense pink to green shift, scattered holo sparkle, and blue micro flakies.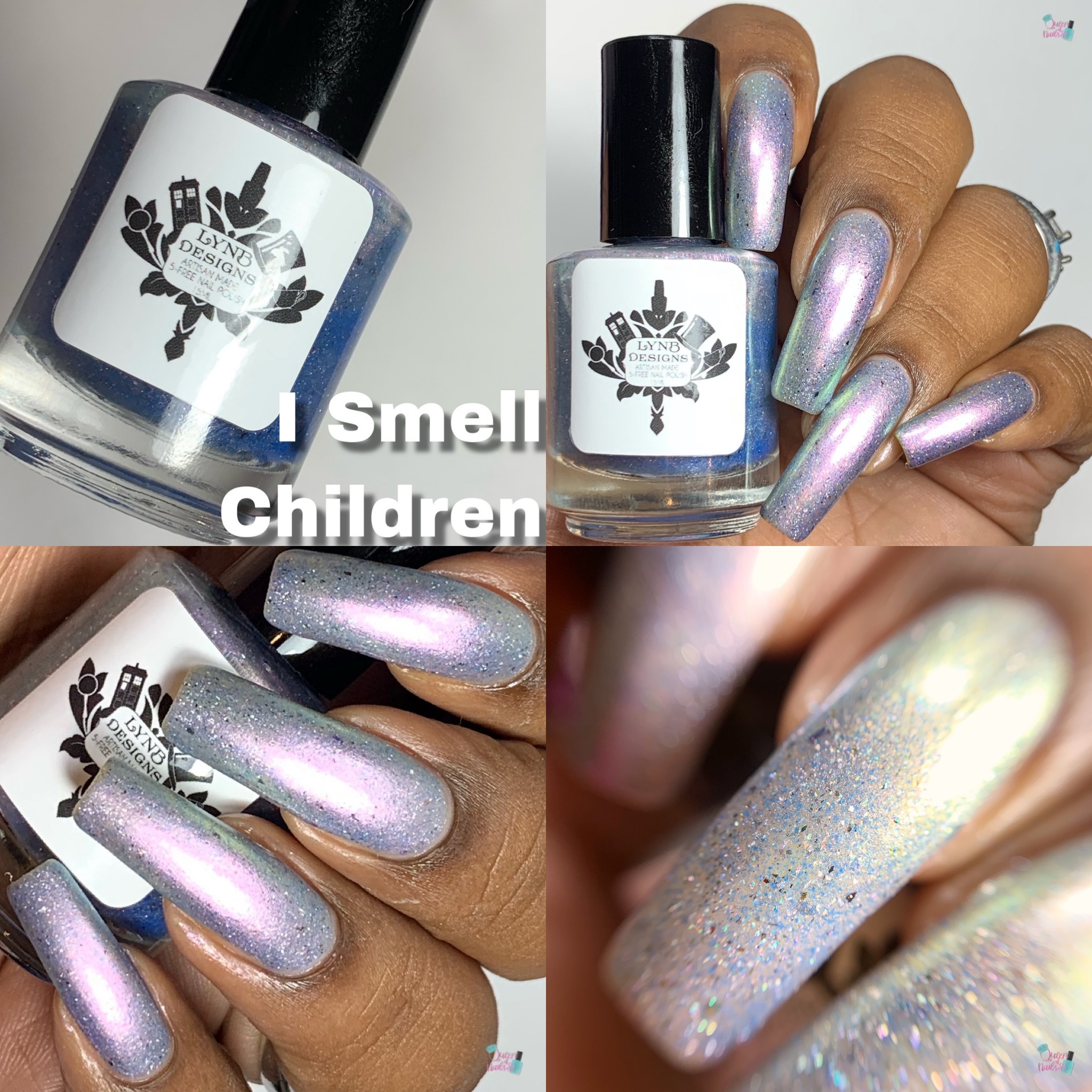 I Am Calm
A bright red jelly base with holo sparkle, pink and green shifting flakies, and pink to gold to purple shifting shimmer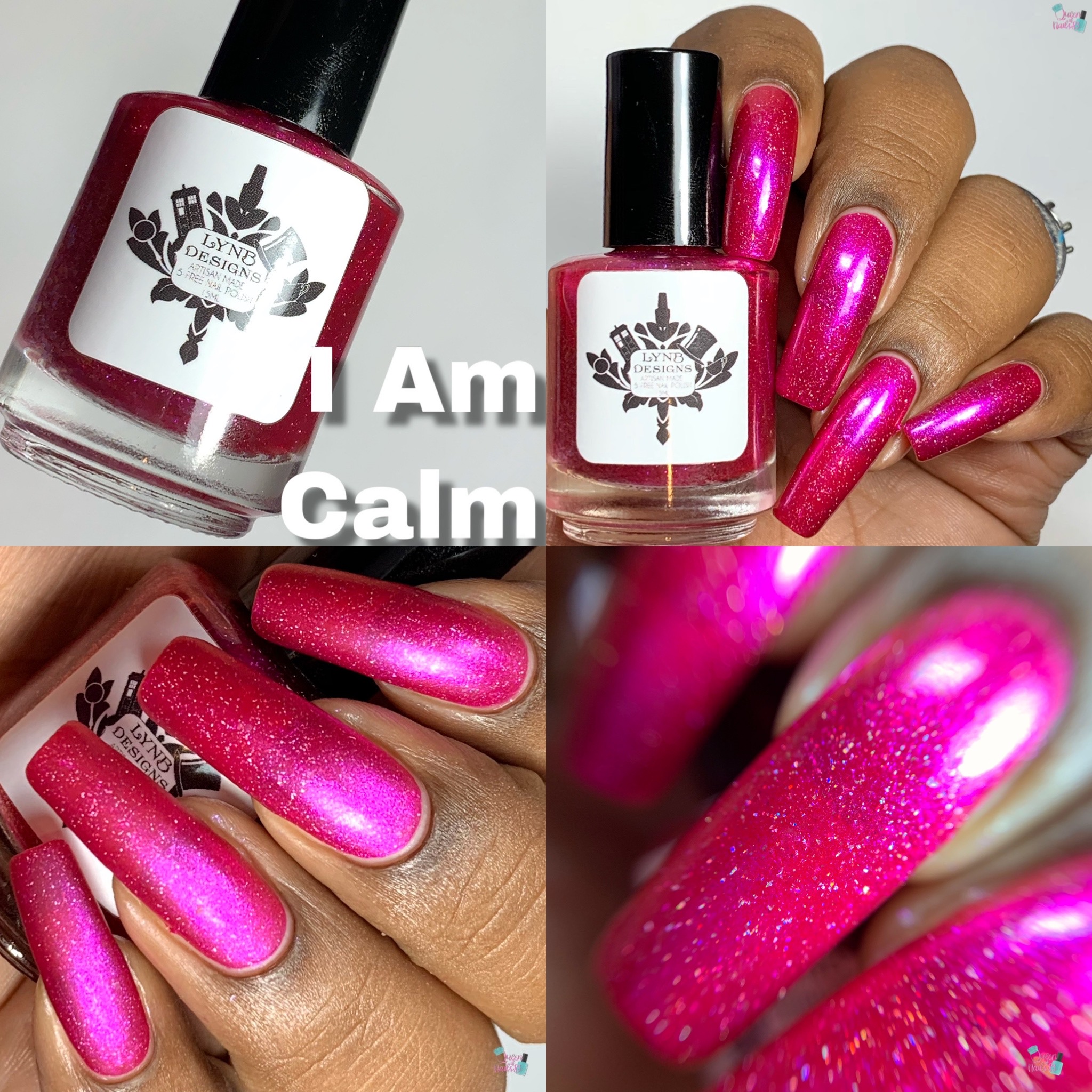 LynB Designs – Hocus Pocus Collection and October 2019 POTM
Opacity: 3 thin coats
Price: $10 each or $60 with free US shipping for the whole collection
Discount: half off with the code SPELL
Availability: Friday, October 11th at noon EST
LynB Designs
*Like, Comment and Subscribe*
Eat, Laugh, Polish, Repeat
Queen of Nails 83
💕