Hey Sugas!!! Goatman, Crybaby Bridge, Chessie, Witch's Tree, Snallygaster and The Curse of Moll Dyer are some of the more popular urban legends from right here in my own backyard of Maryland…. who knew???!?!??!!
Urban legends (myth or tale) are a modern genre of folklore or contemporary legend which include elements of fictional stories circulated as true, superstition, fear generating narrative and often times rooted in local history and popular culture. 
Today I have 24 urban legend inspired items that will be available during the October Polish/Indie Pickup.   
Enjoy…
**All swatches are done using liquid latex Peel-off Base, glossy, QDTC and matte topcoat. Swatch photos are taken using artificial lights.**
77 Nail Lacquer – 13 Steps to Hell
Maker: Connie
Description: A blue based multichrome that shift to blue to green to purple with large particle shimmer that shifts to red to orange to yellow and a touch of iridescent rainbow micro glitter
Price: $13 / Cap: NONE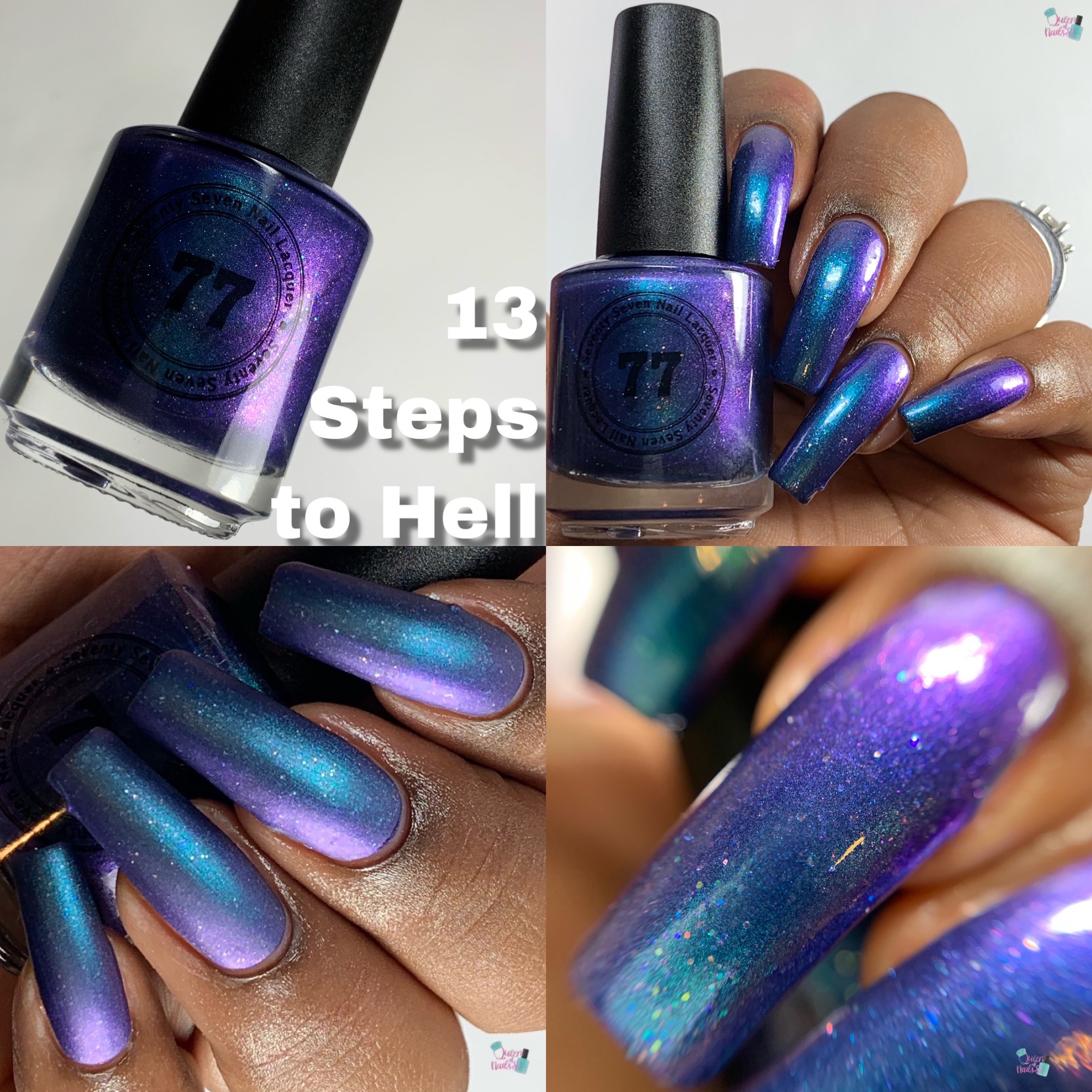 All Mixed Up Lacquer – Play If You Dare
Maker: LJ
Description: a black polish with heavy green shimmer, red shimmer 2 different UCC flakies color shifts and scattered holo
Price: $12 / Cap: 80 bottles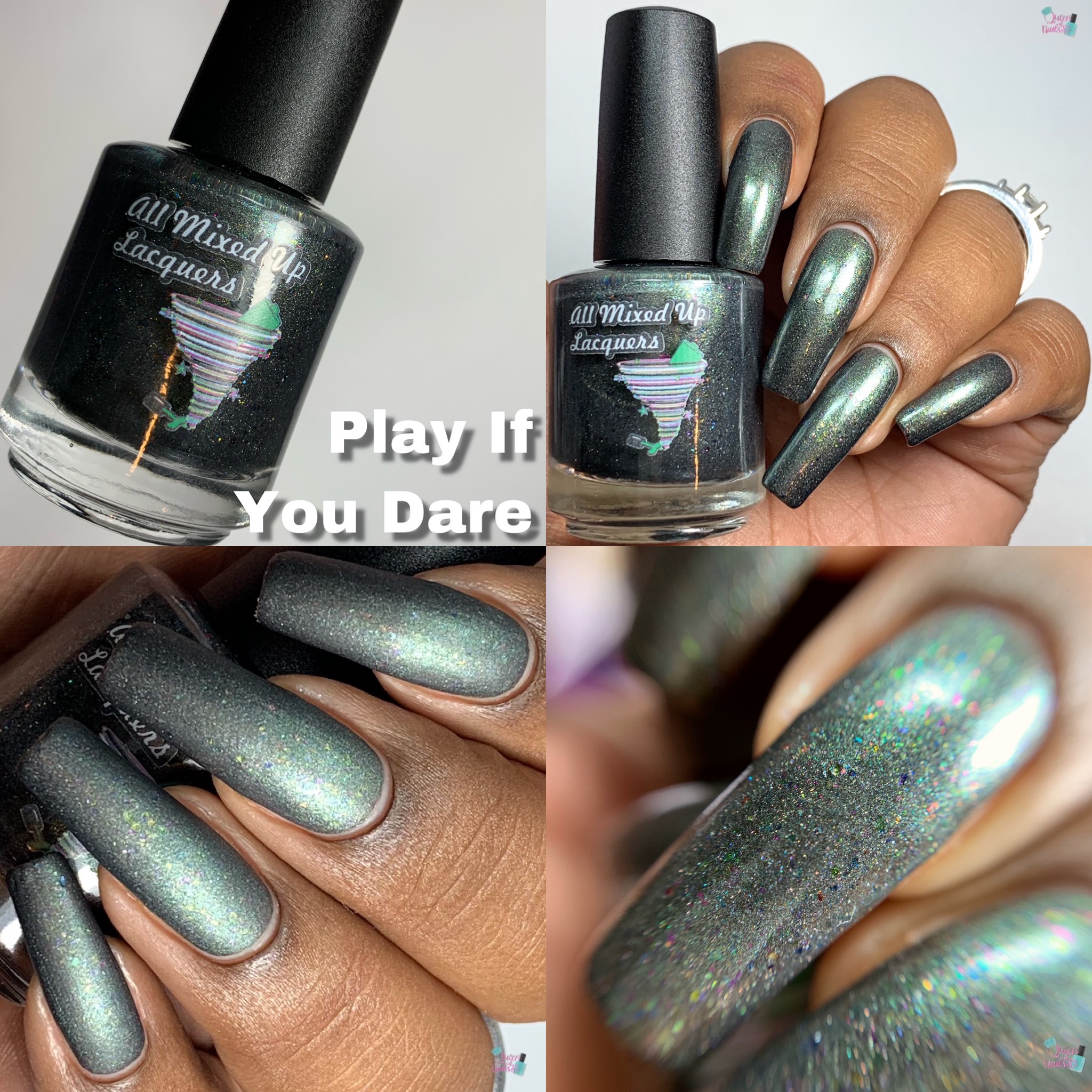 Alter Ego – Bozho Lake Mendota Serpent
Maker: Cynthia
Description: A blackish green with holo for the silvery scale
Price: $9 / Cap: NONE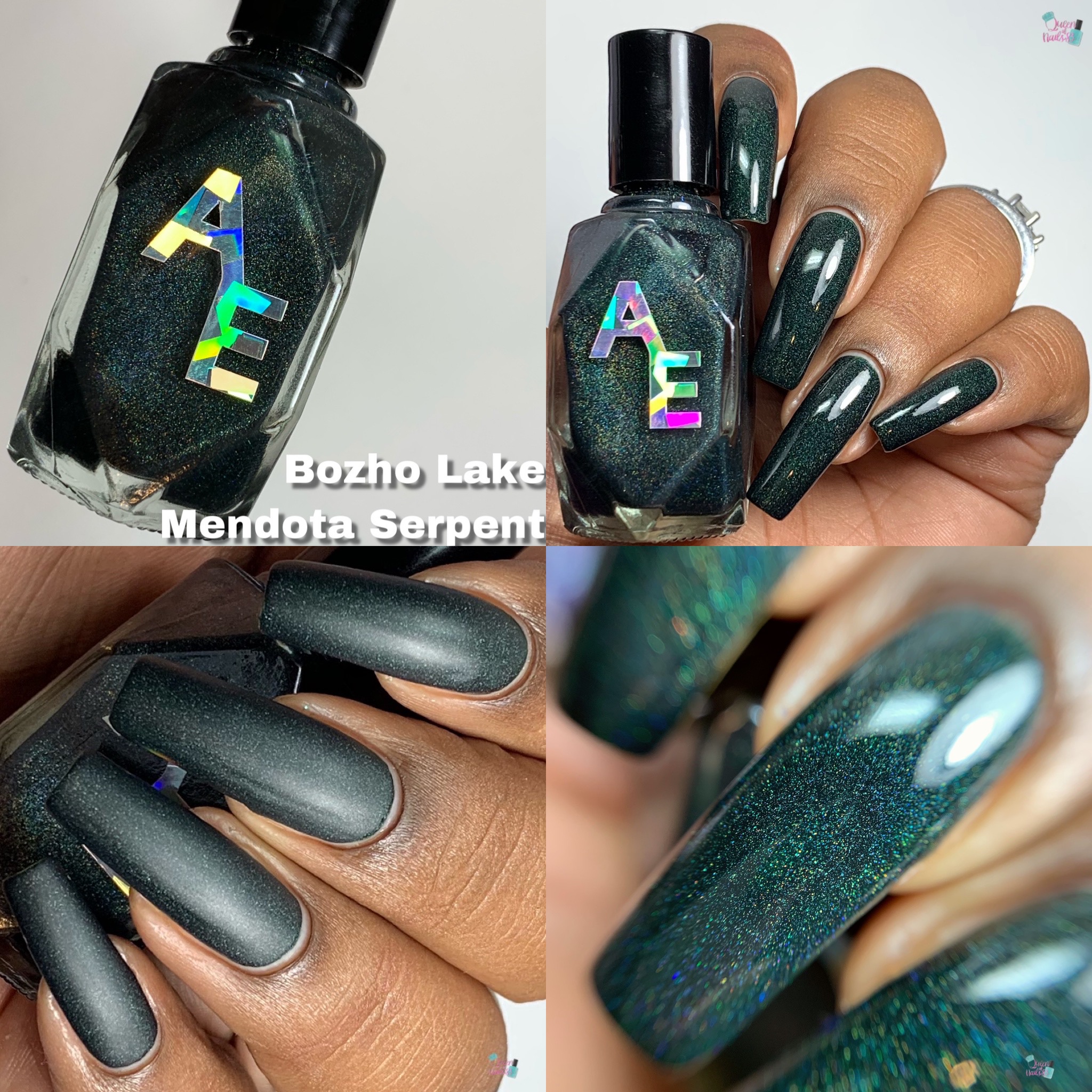 Bee's Knees Lacquer – The Bunny Man
Maker: Sarah
Description: A smoky raisin with red to green shimmer and red to green iridescent flakes
Price: $13 / Cap: NONE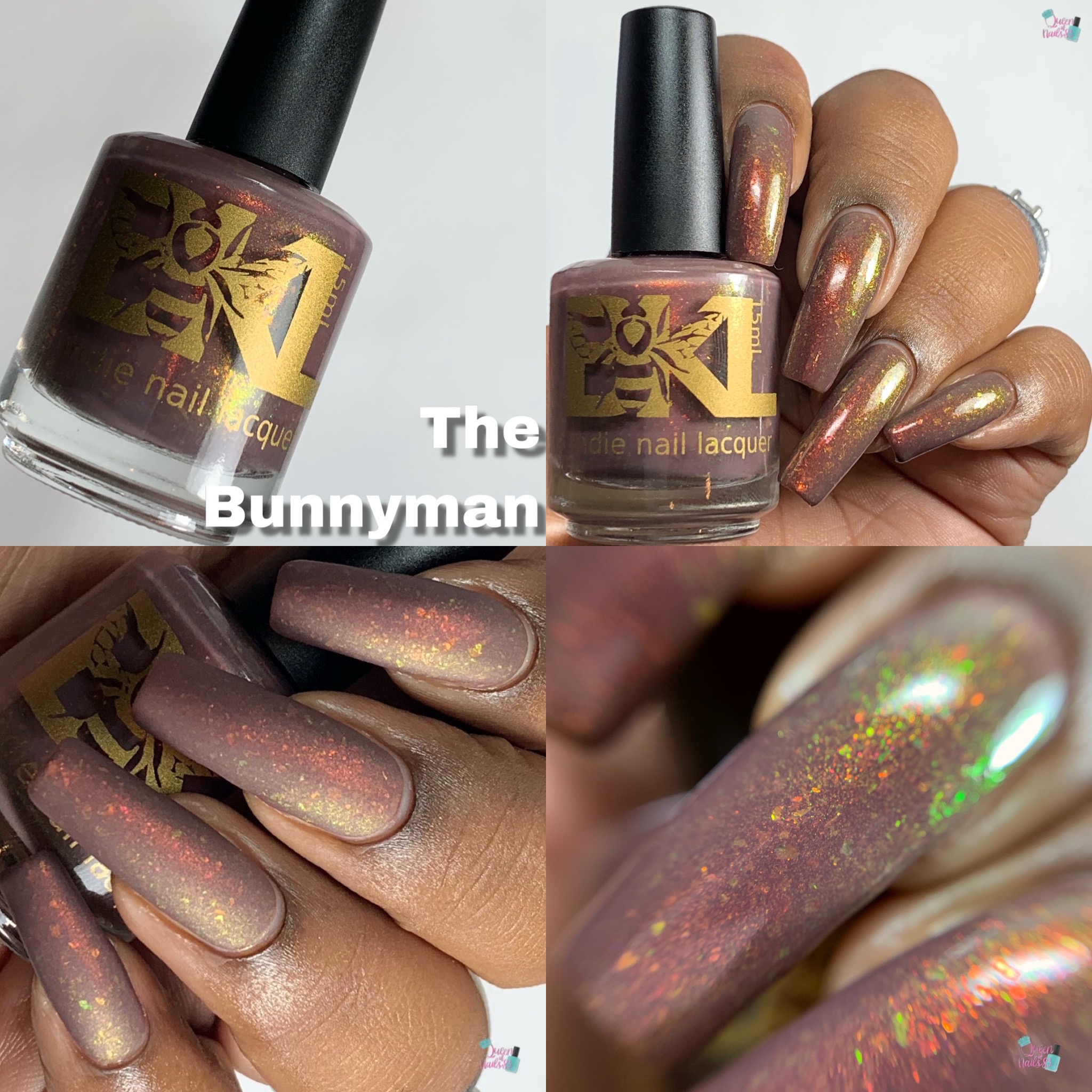 Blush Lacquers – The Blue Lady
Maker: Victoria
Description: A silvery blue linear holographic nail polish with a shifting blue to purple shimmer, holographic flakes and small blue holographic glitters
Price: $11 / Cap: NONE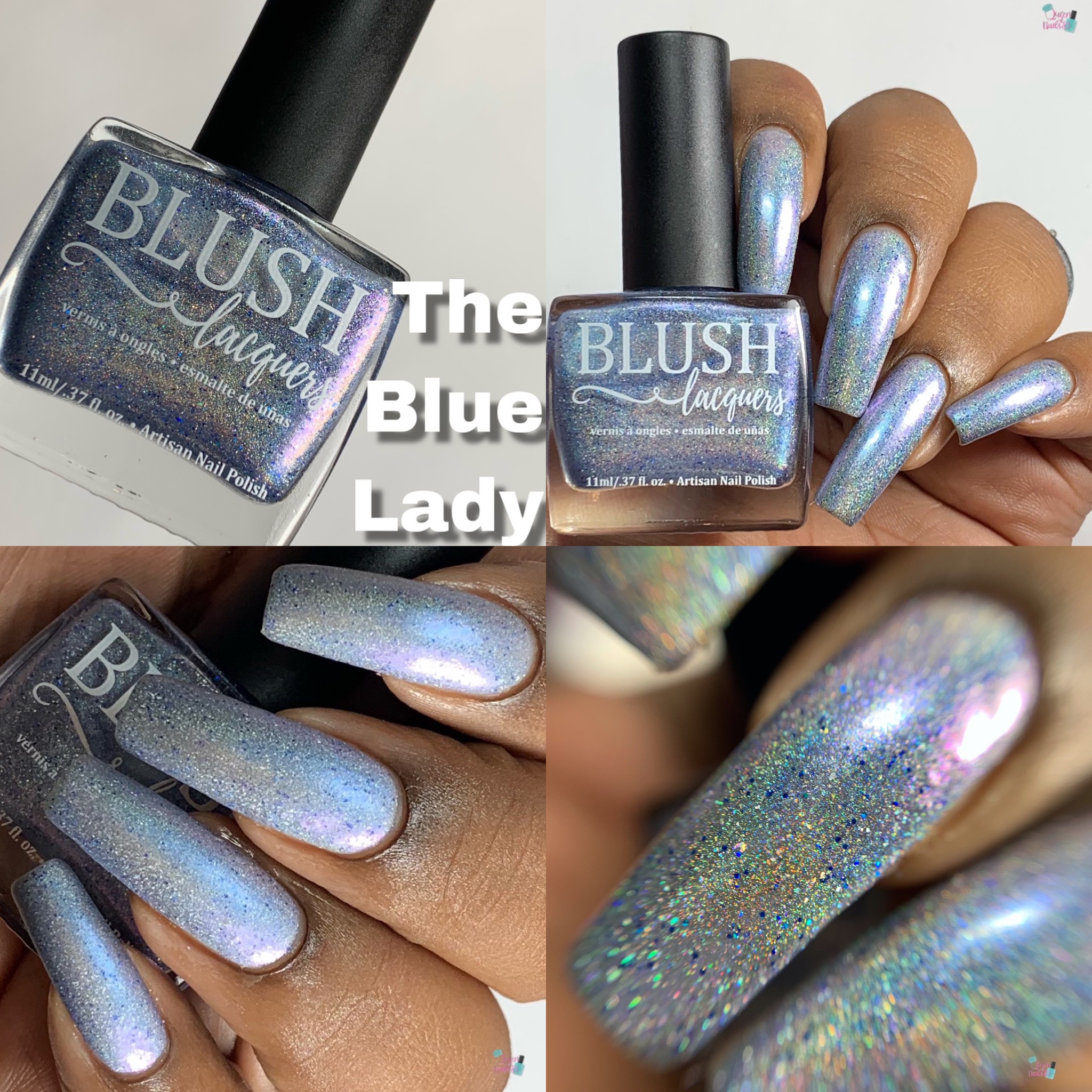 Cupcake Polish – The Crooked Man (T)
Maker: Sara
Description: A plum purple to berry red jelly thermal filled with green/blue/pink shifting iridescent flakies
Price: $13 / Cap: NONE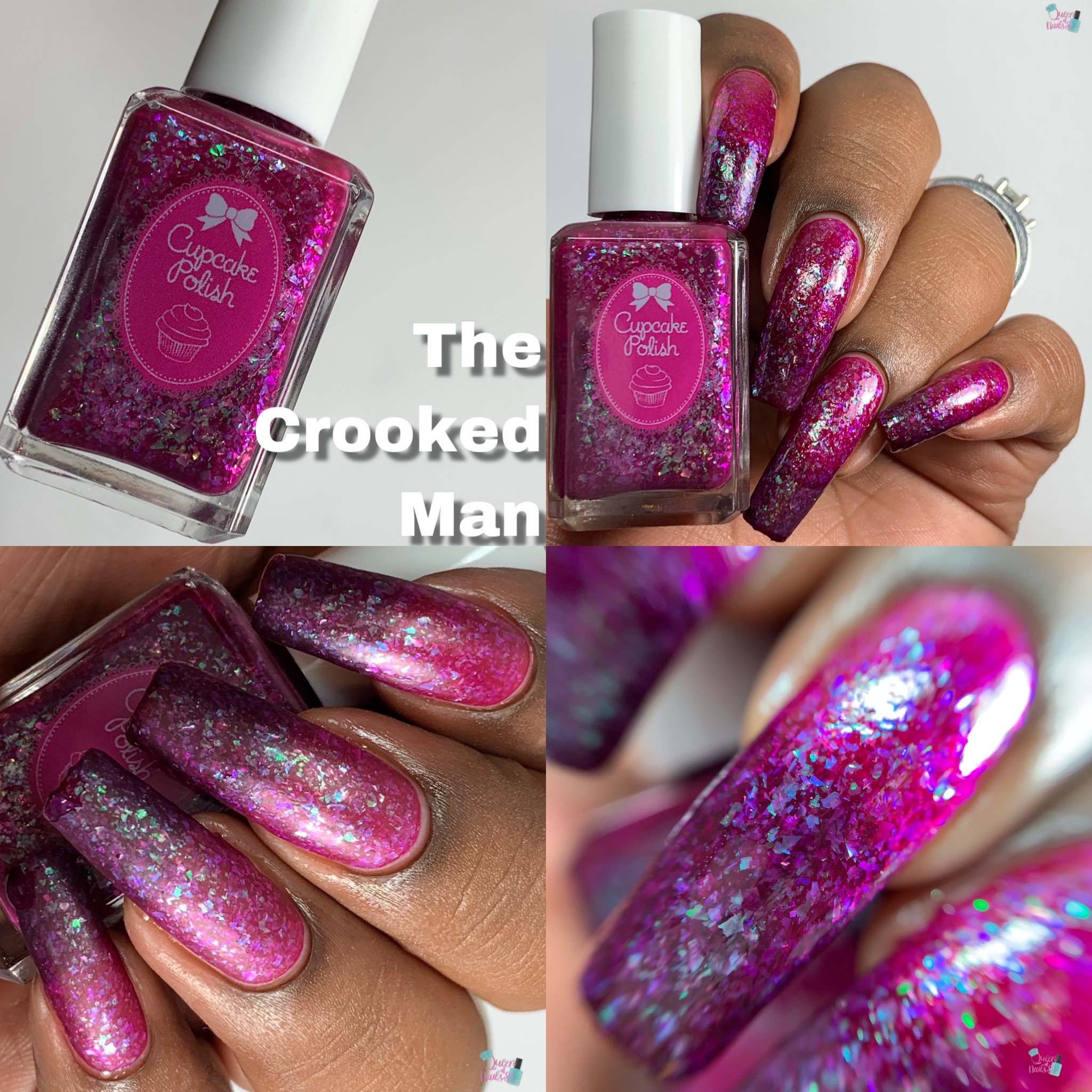 Different Dimensions – Andy's Coming
Maker: Missi
Description: A dark grey crelly with added red/copper/orange UCC flakies, copper/red/gold/orange/green iridescent color-shifting flakies, and red/gold/orange/green aurora shimmers.
Price: $11 / Cap: NONE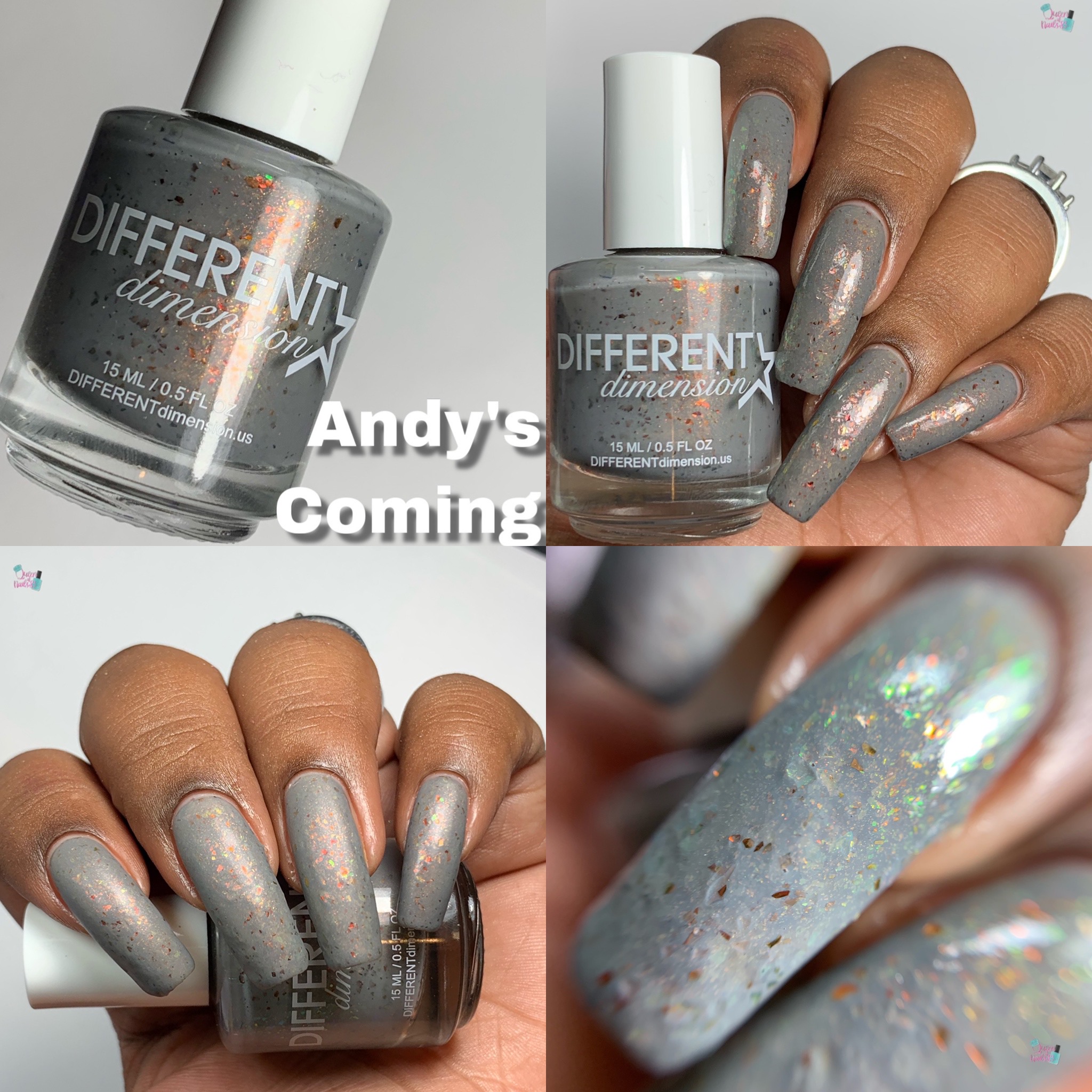 The Toys Are Alive Cuticle Oil
Description: sugar cookie fragranced cuticle oil
Price: $5 / Cap: NONE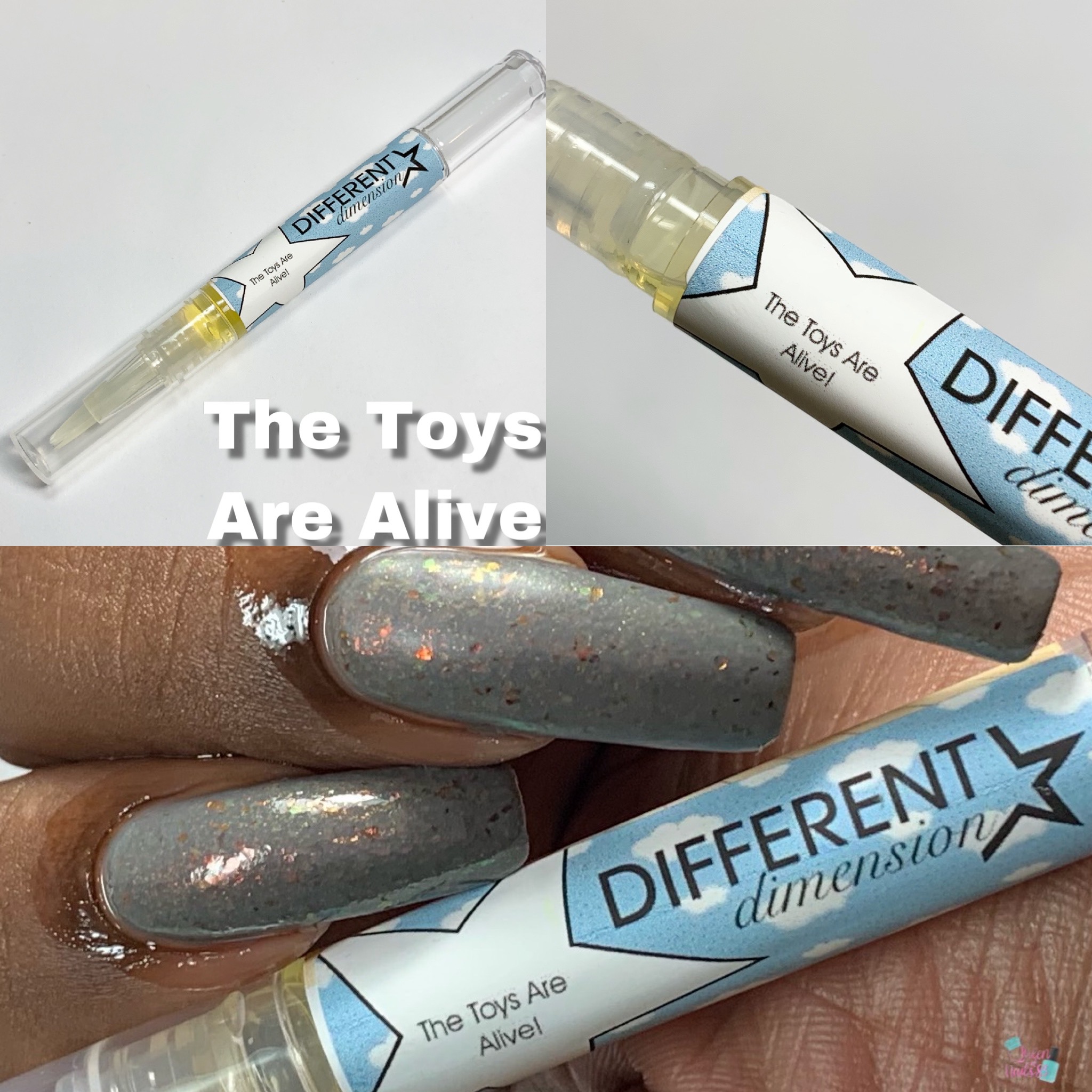 Ethereal Lacquer – Alasakan
Maker: Meagan
Description: A dark sapphire blue with a color shifting flakie that shifts from teal to violet
Price: $12.50 / Cap: NONE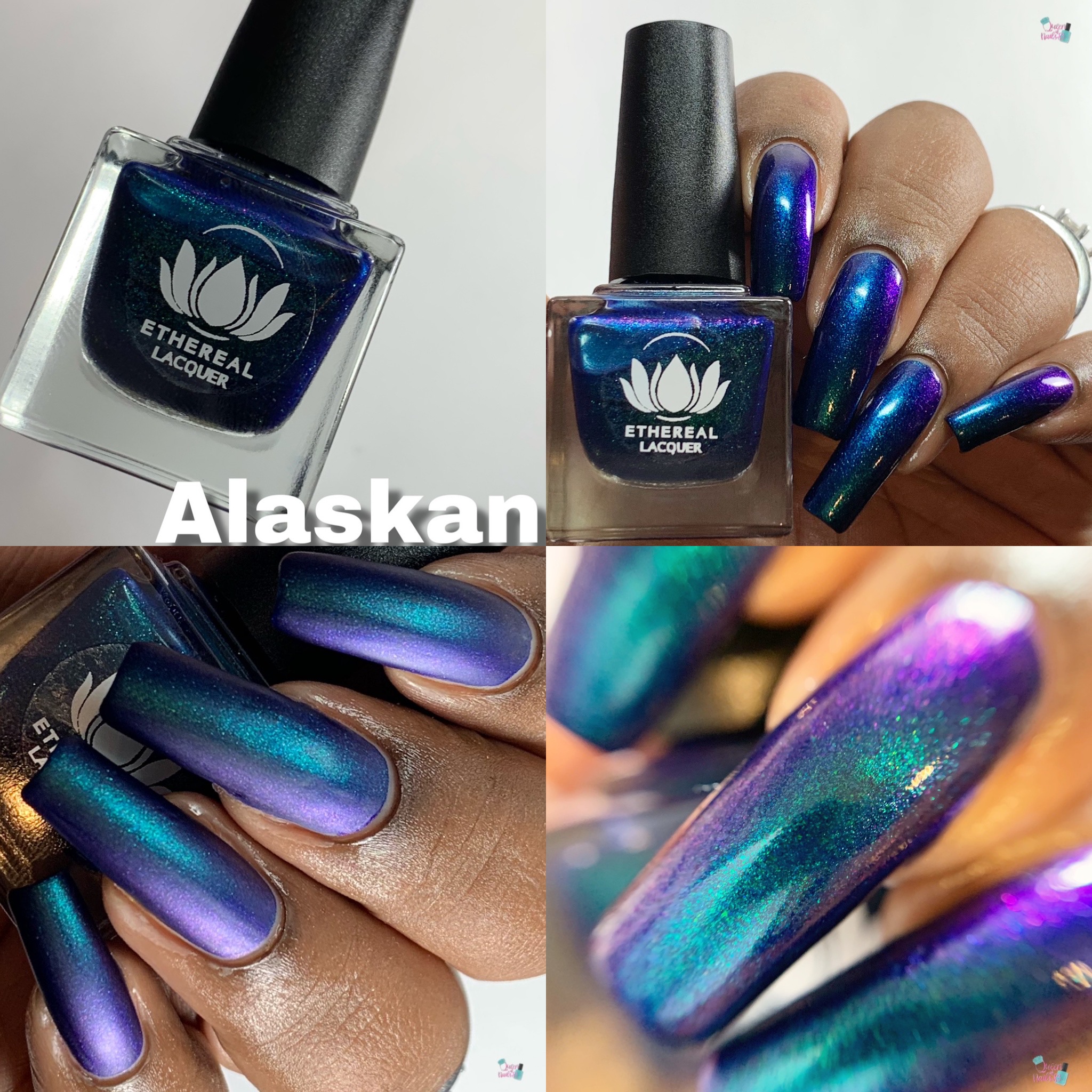 Kushtaka
Description: A color shifting effect topper in a dark watery tinted base. The shimmer in this topper shifts from red, copper to green. Swatch shown in 2 coats over
Spellbook
.
Price: $12.50 / Cap: NONE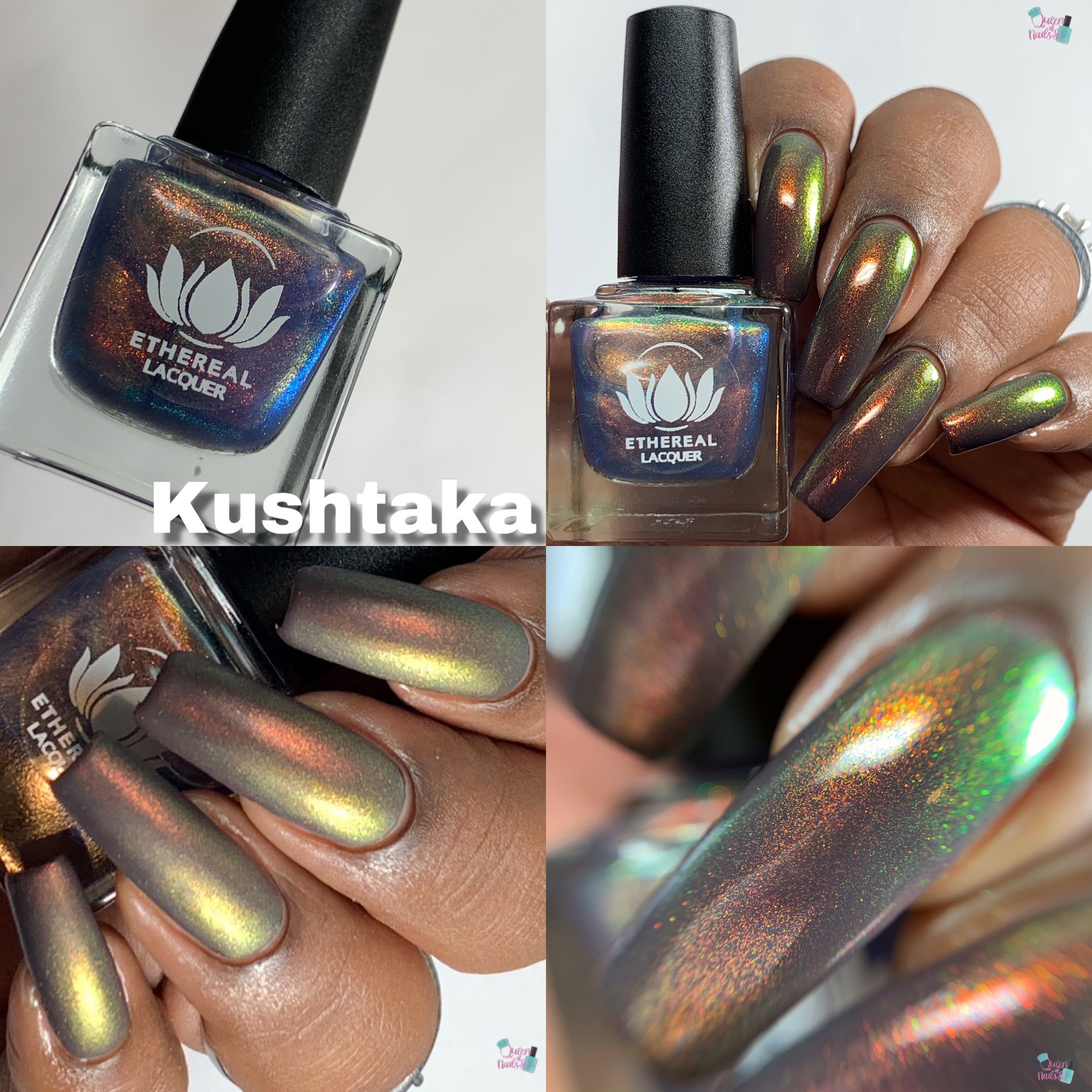 Femme Fatale Cosmetics – Merrow
Maker: Sophie
Description: A deep sea green teal jelly with blue-pink gold shifting iridescent flakes, blue-pink-green aurora shimmer and deep maroon microglitters
Price: $NA / Cap: NA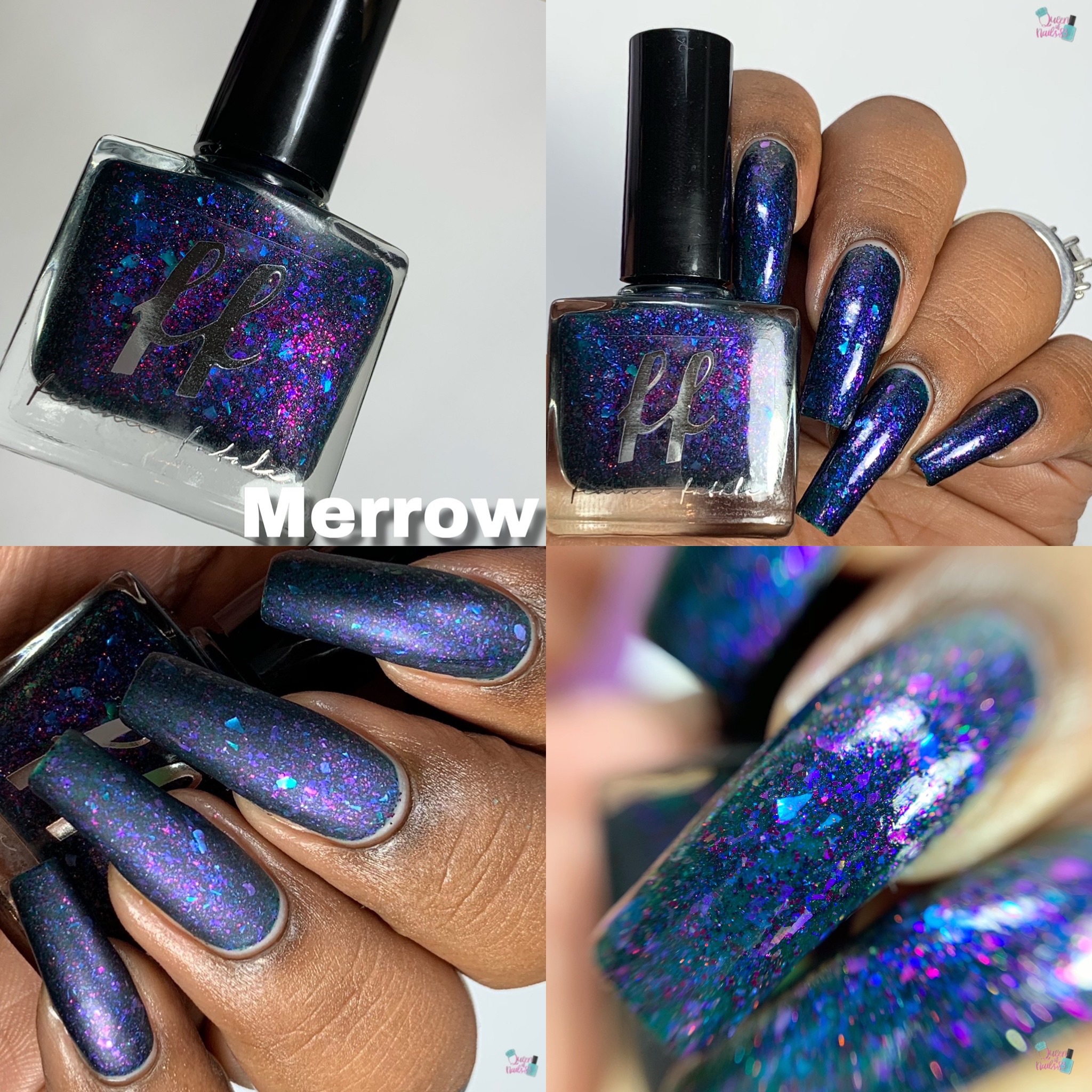 Ginger Fizz Boutique – The King Has Left the Building Wax Brittle
Maker: Shelly
Description: A blue colored soy wax brittle blend with white marbling scented with a warm musk and golden amber combined with hints of light citrus and spring flowers on a sweet woody background. the top notes are citrus, middle note are jasmine and lily of the valley and bottom notes are woody, musk and amber  
Price: $5 / Cap: 75 bags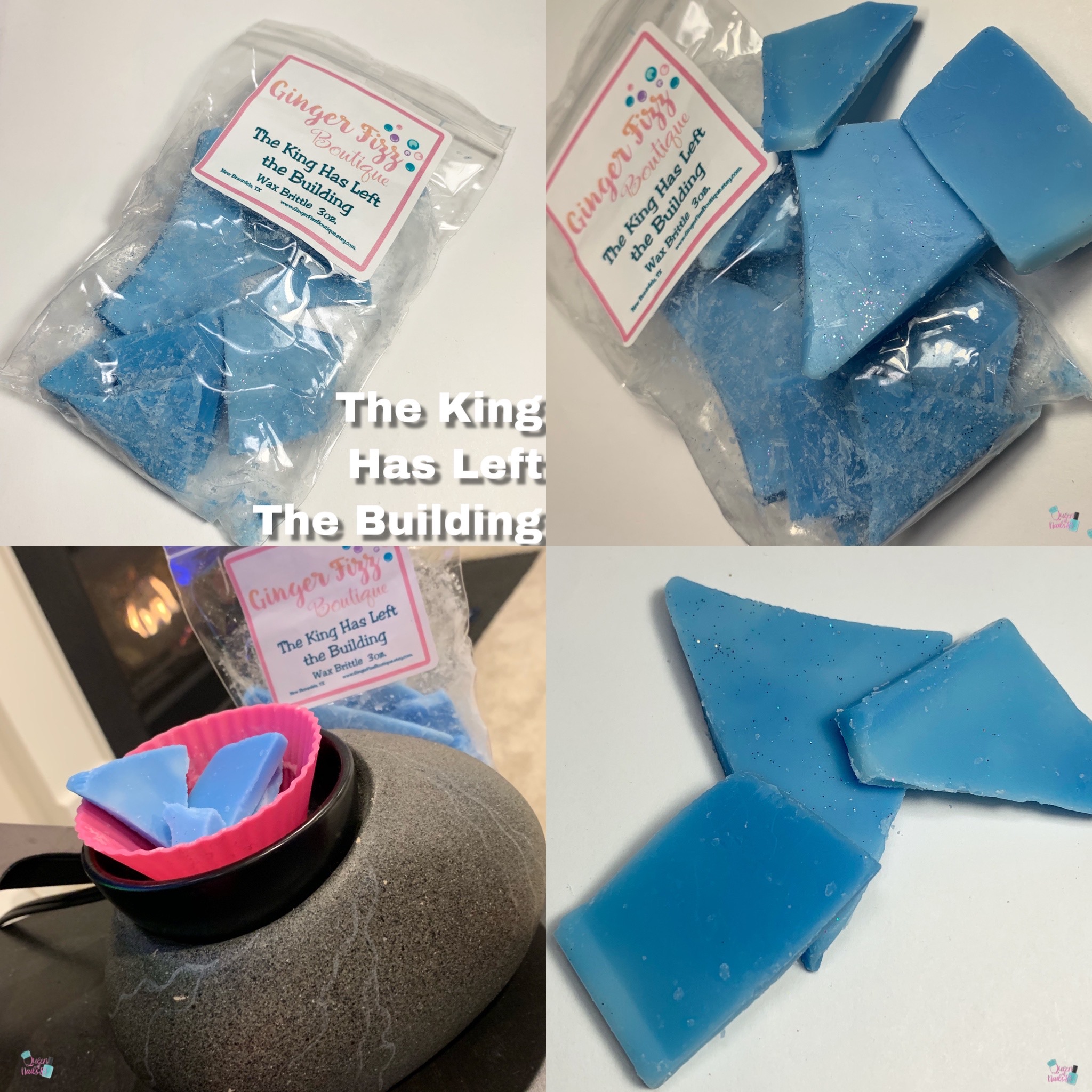 Glisten & Glow – The Legend of Hannah Cranna
Maker: Jill
Description: A teal jelly featuring rainbow iridescent flakies, iridescent glitters and holo flakies
Price: $11 / Cap: 200 bottles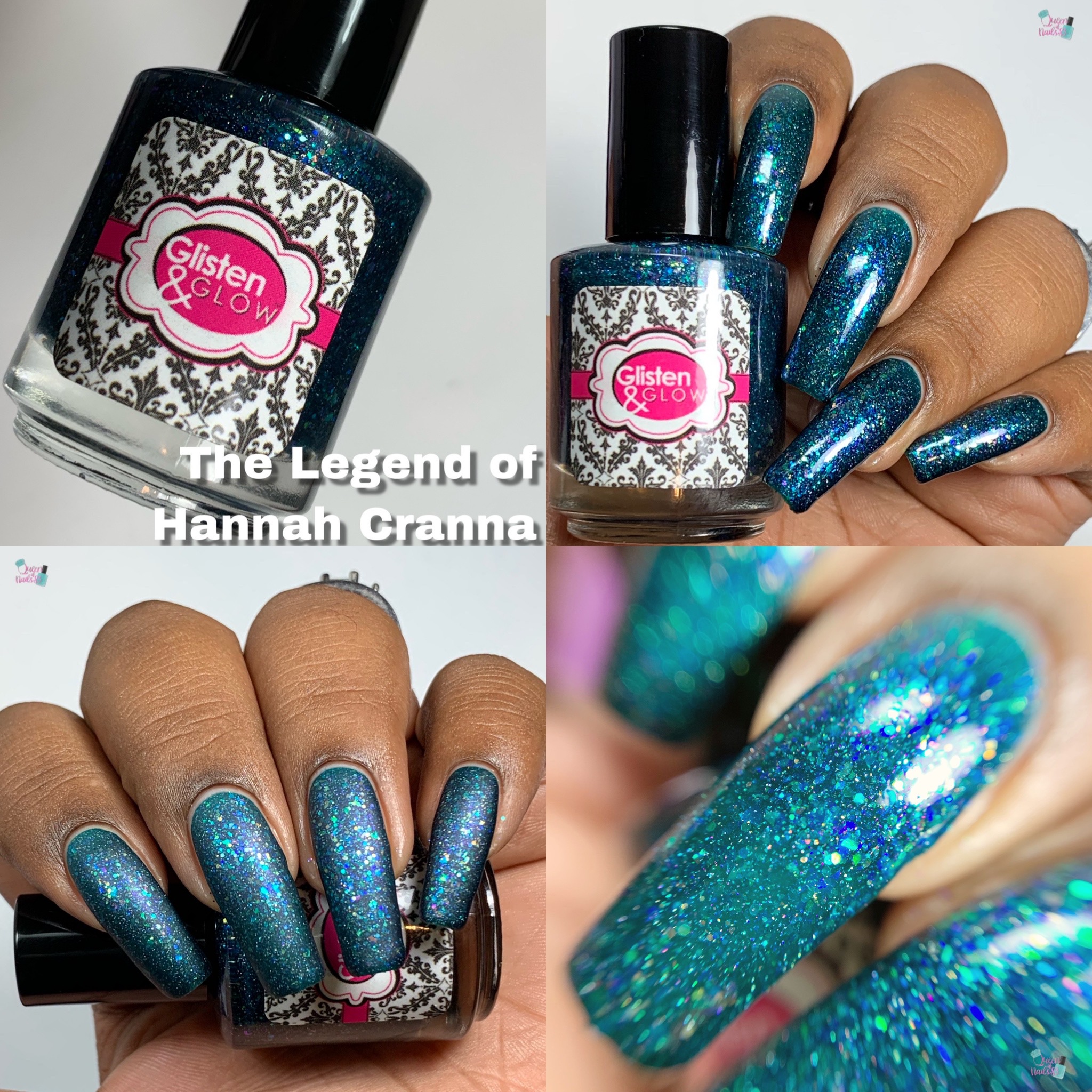 Top & Base Coat
Description: The perfect duo for any nail polish lover. 
The award-winning top Coat is fast-drying and provides a crystal clear, "gel/wet like" glossy finish
The Base Coat is sticky, long-lasting and stain preventing while delivering a 5+ day wear time.
Price: $13.50 / Cap: NONE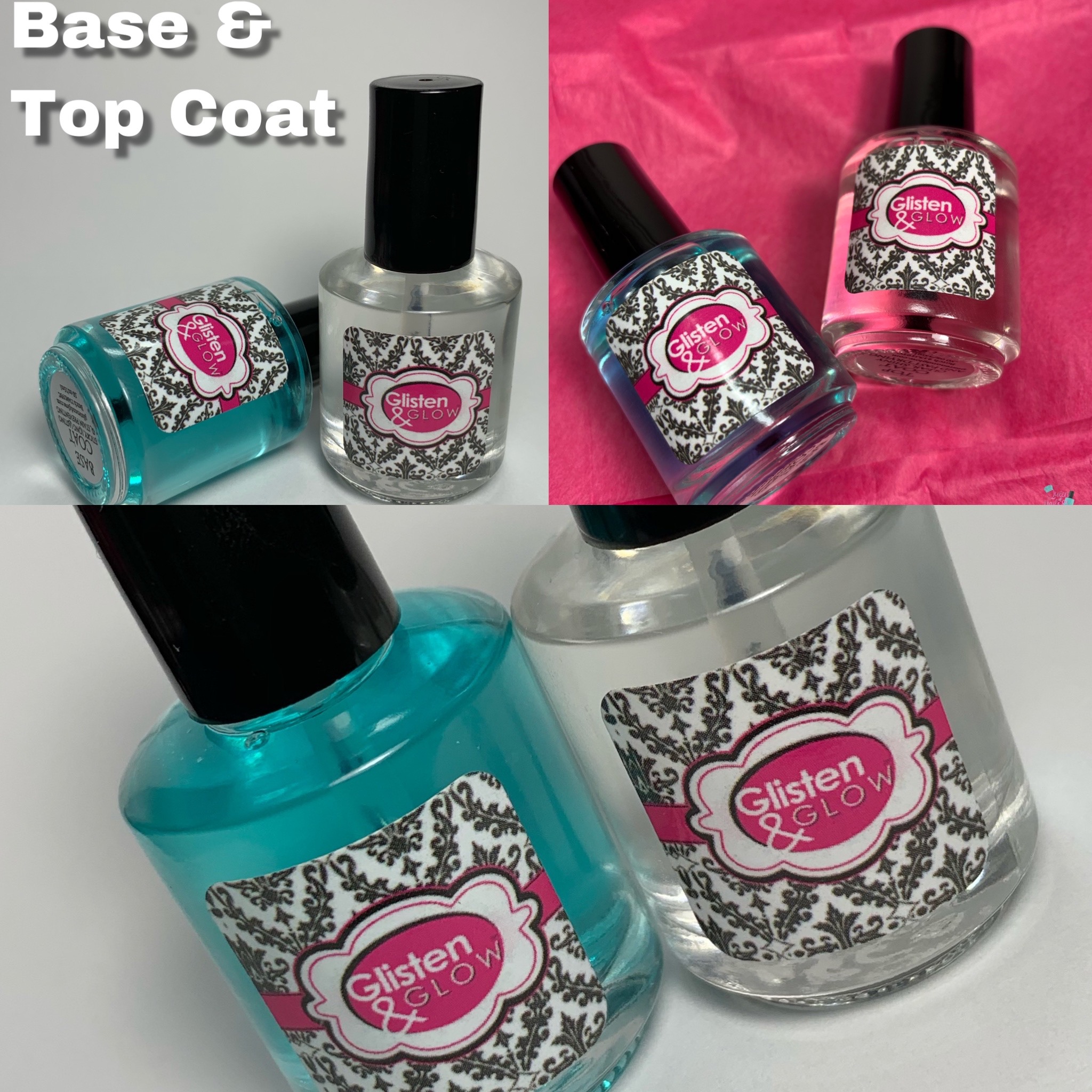 Illyrian Polish – El Cucuy
Maker: Vanessa
Description: A dark gray jelly with red/orange, purple/green and lime/gold iridescent flakies.
Price: $13 / Cap: 140 bottles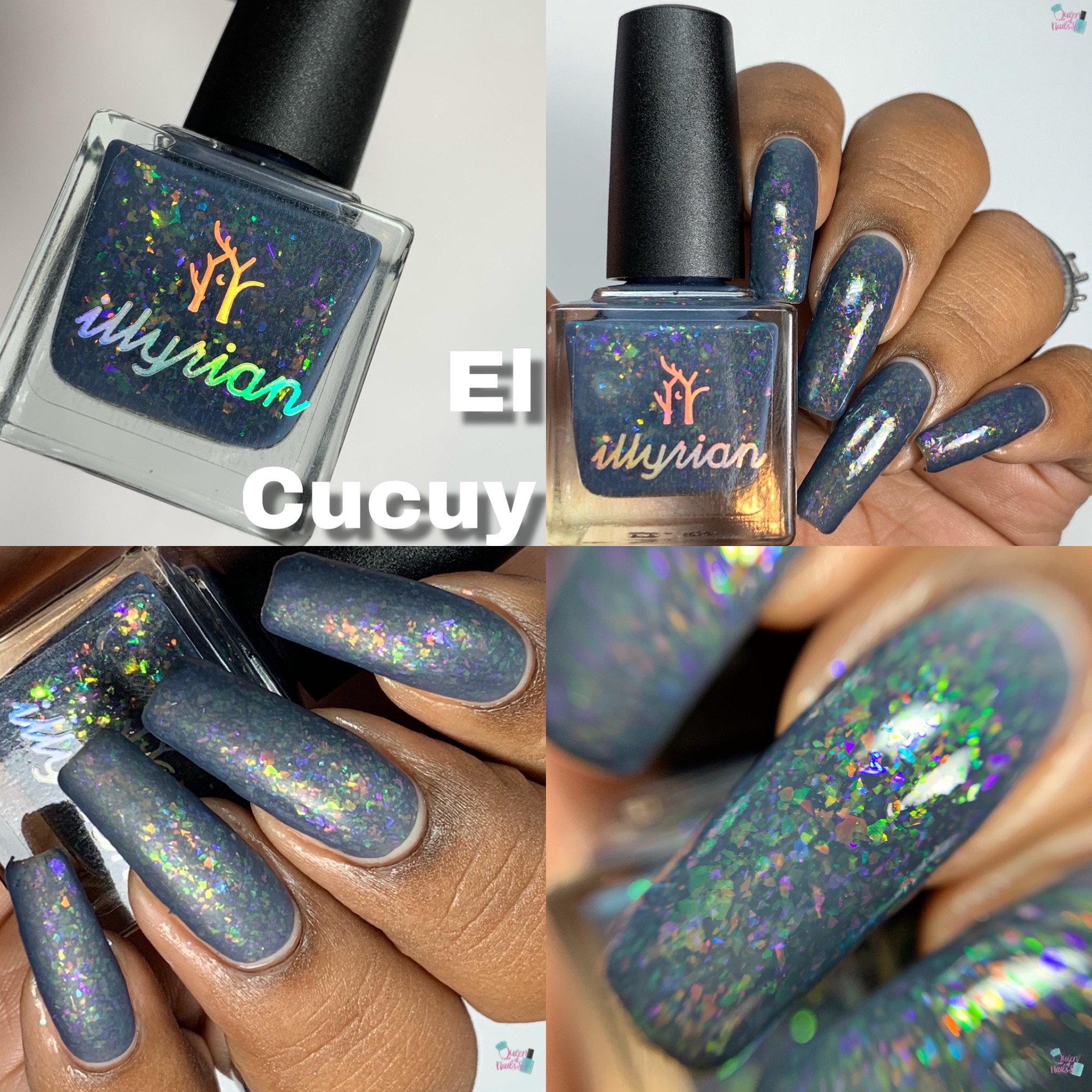 KBShimmer – Hidden Agenda (T/GITD)
Maker: Christy
Description: A muted slate blue that, when warmed, morphs into a soft dusty pink with a green shimmer that pops against the thermal background and yellow/green glow in the dark
Price: $10 / Cap: NONE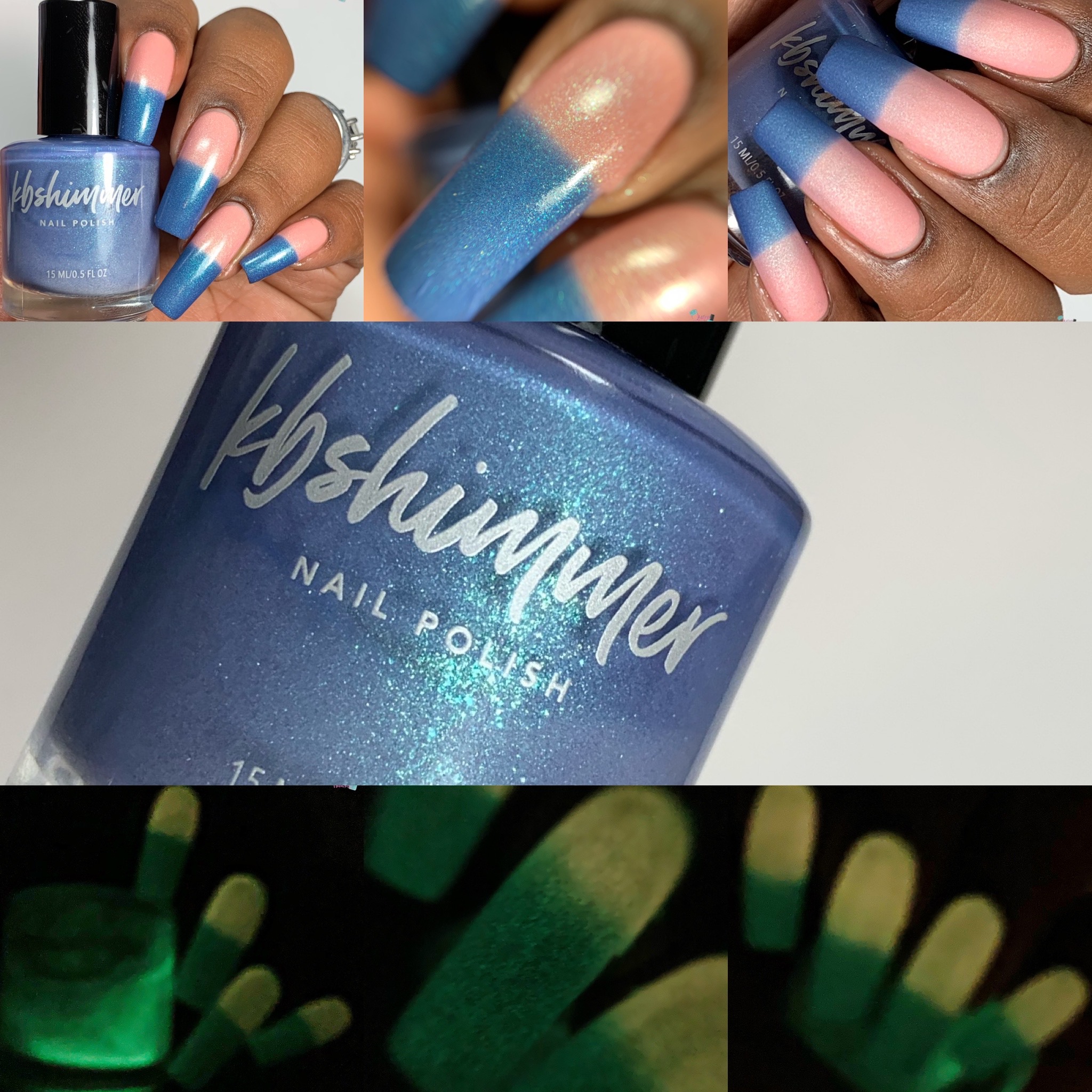 Pumpkin Patch Sugar Scrub
Description: Pumpkin Patch starts with sweet notes of baked pumpkin and is accented with spicy clove and warm vanilla.  Cinnamon and nutmeg combine with deeper woody notes and hints of incense. This is not your standard pumpkin! This complex blend is deep and warm, giving you a unique autumn scent that will have you dreaming of the season, no matter what time of year you use it!
Price: $10 / Cap: NONE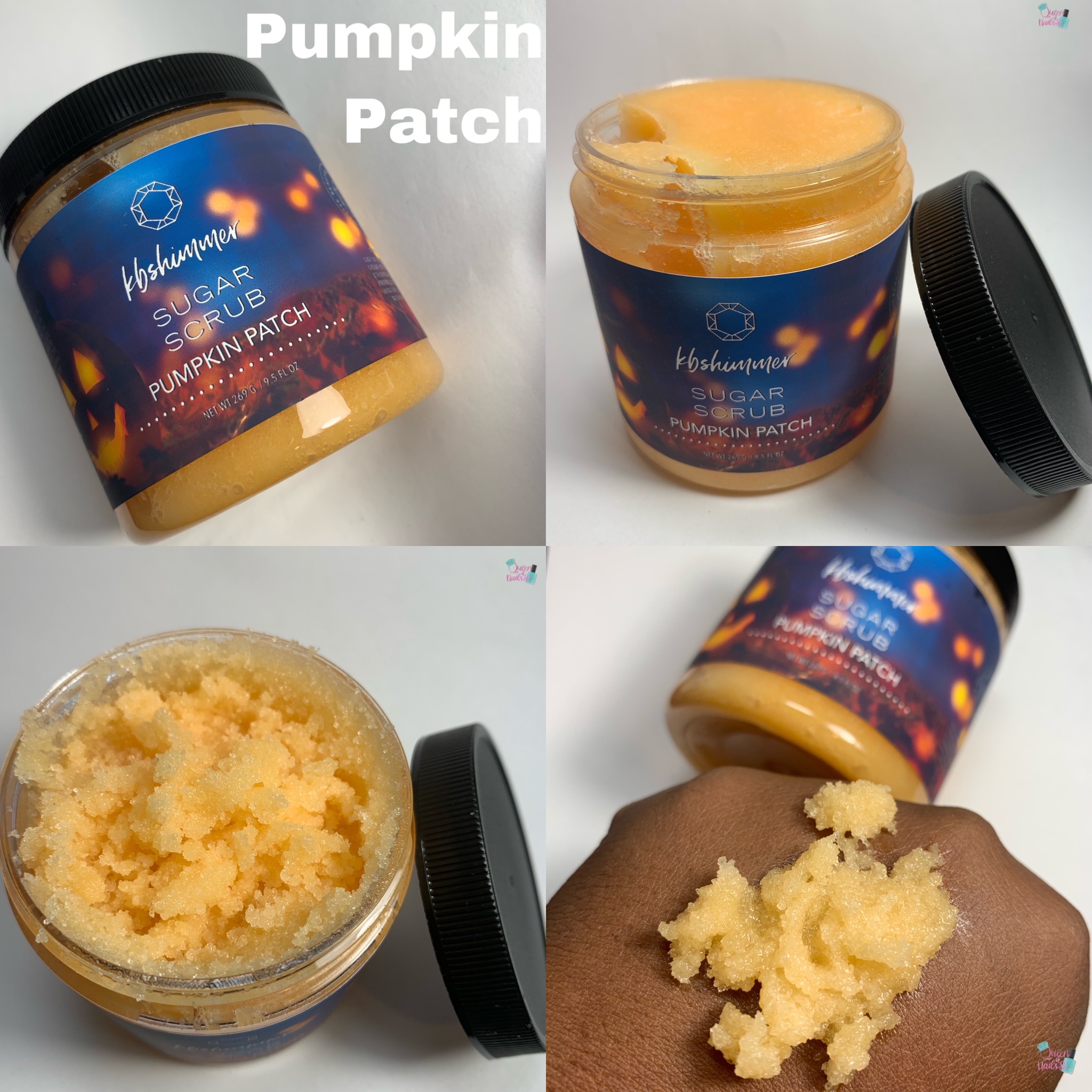 Lemming Lacquer – Humans Lick Too (M) 
Maker: Casey
Description: A red-violet/copper/gold/green multichrome magnetic flake base and purple/blue/green and purple/green/copper/pink color shifting flakes
Price: $13 / Cap: 250 bottles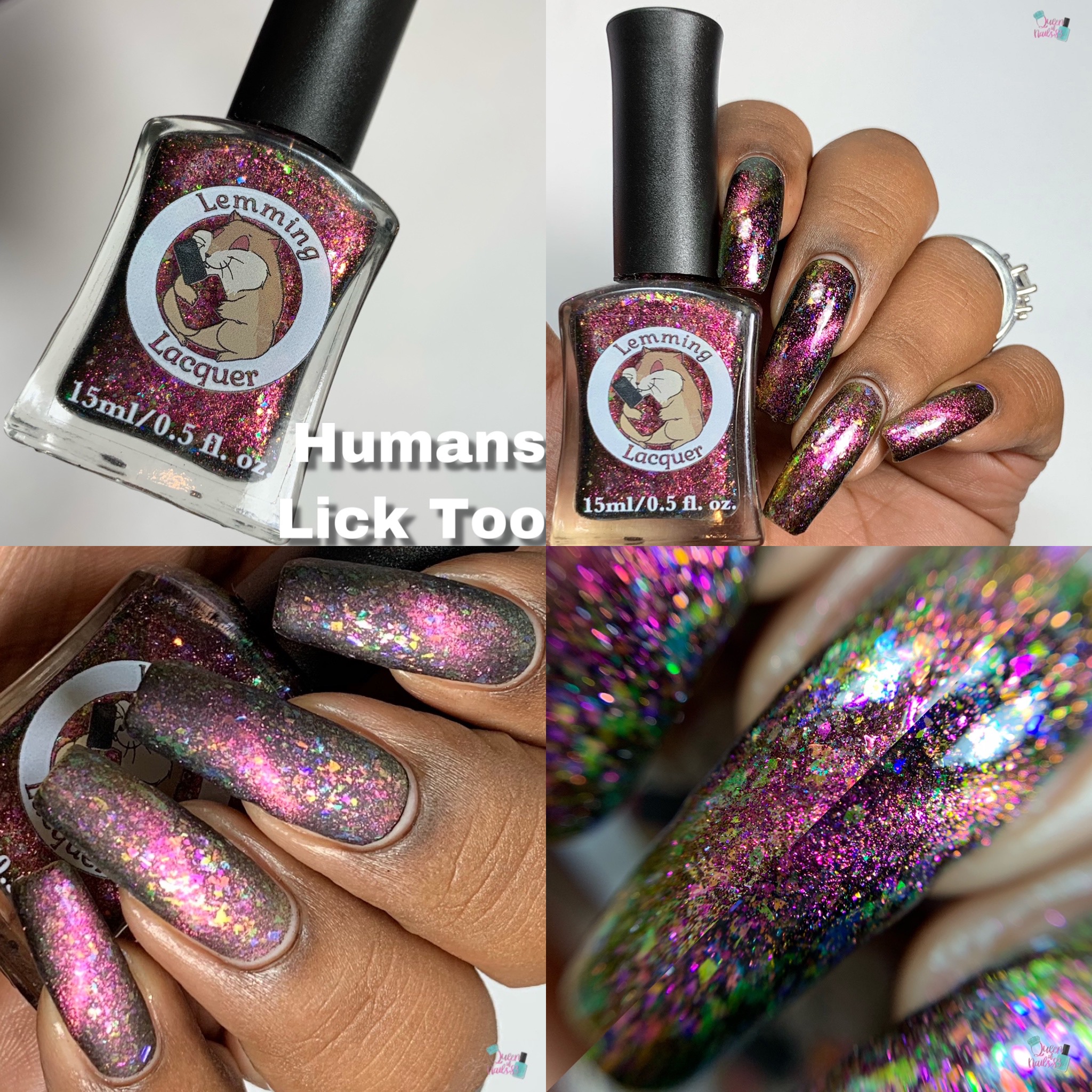 Woman in White Whipped Foaming Sugar Scrub
Description: A blend of grape, peach and plum with sparkling citrus, rose and musk
Price: $10 / Cap: 50 jars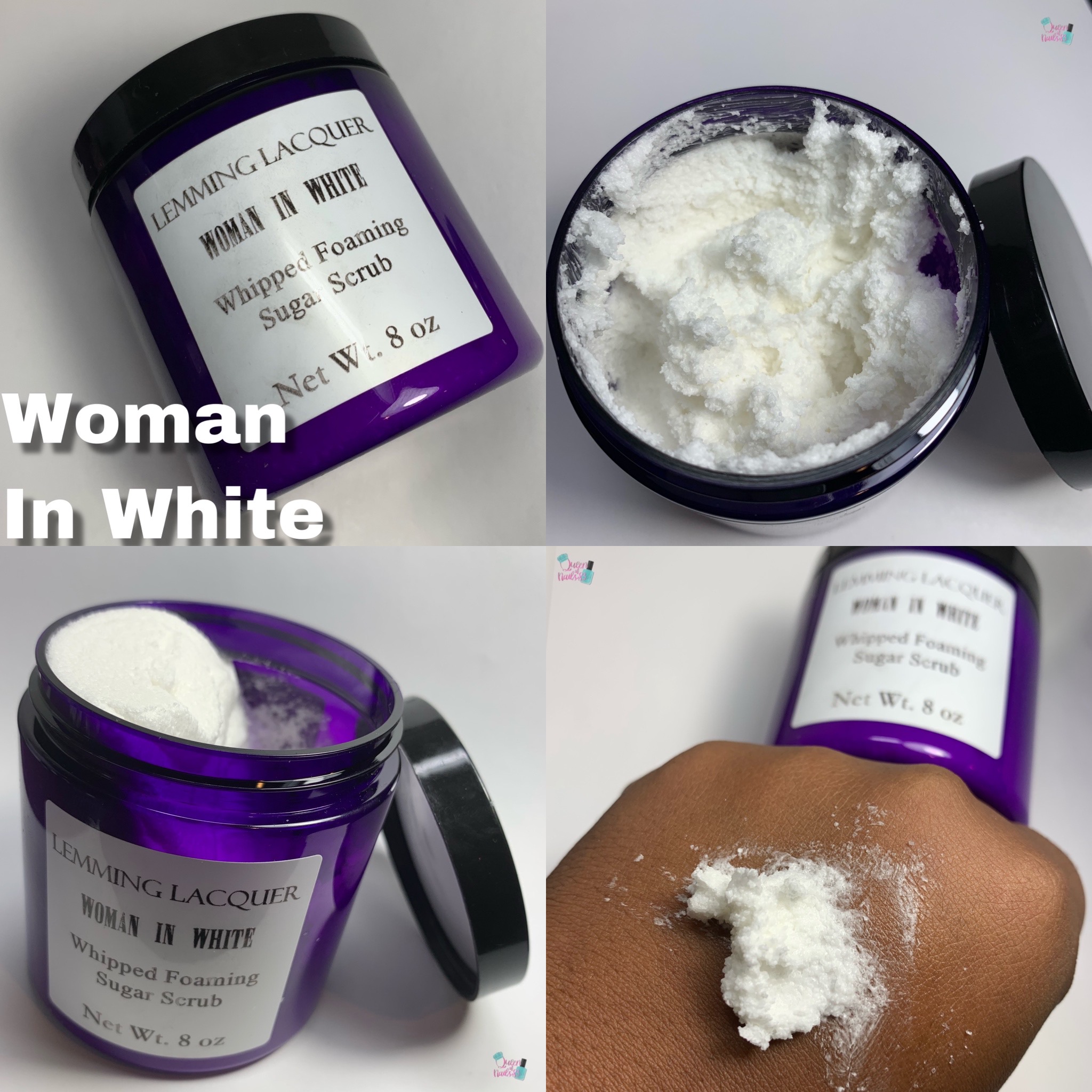 LynB Designs – Nobody Dies at Disney (T)
Maker: Jennalyn
Description: A deep plummy black to magenta thermal filled with red to blue to purple shifting flakies, scattered holo flakes, and blue to violet aurora shimmer
Price: $12 / Cap: 120 bottles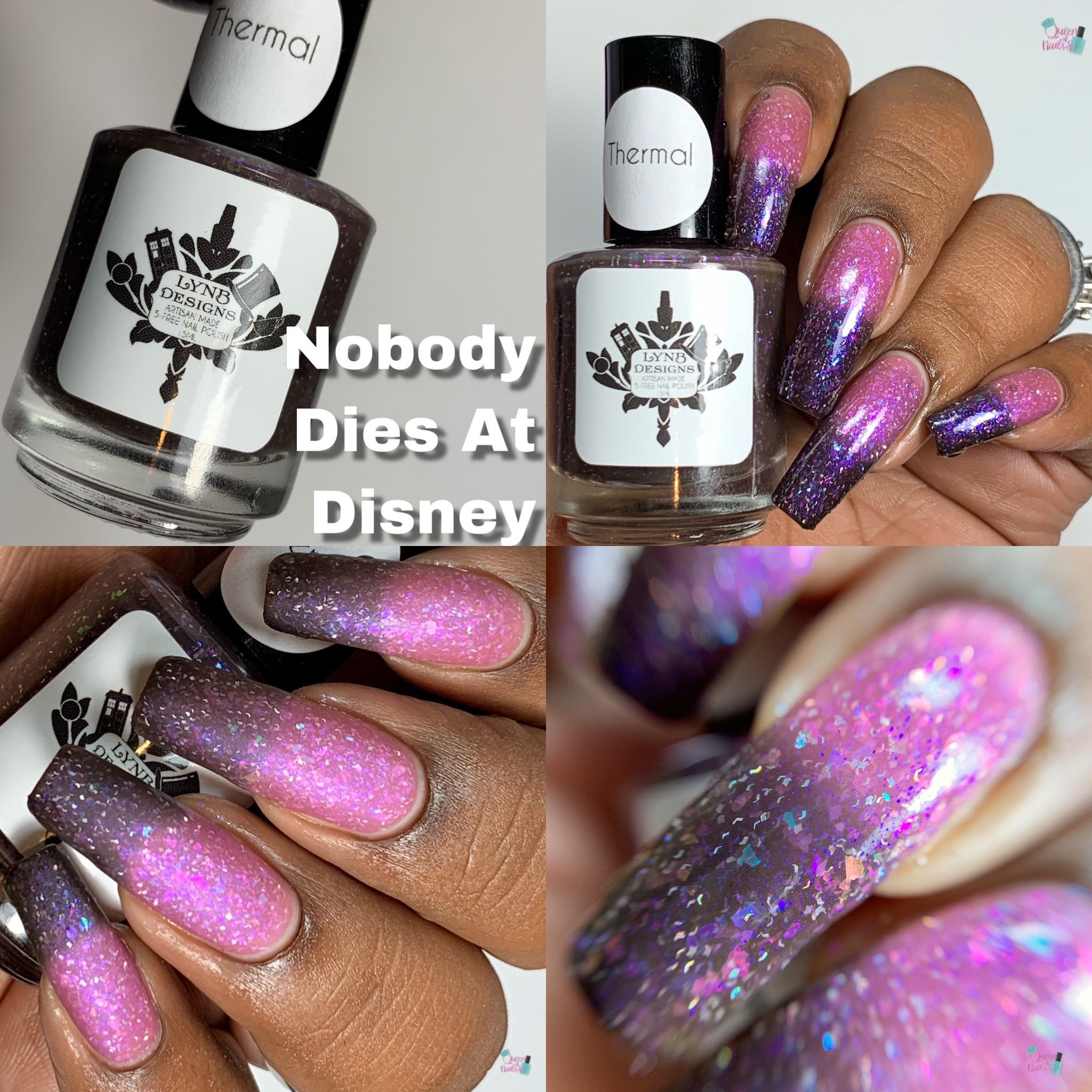 Night Owl Lacquer –
Leaf Peeping With Sasquatch
Maker: Lindsay
Description: A warm brown filled with copper/red/green/gold color shifting crystal chameleon flakes.
Price: $12.50 / Cap: NONE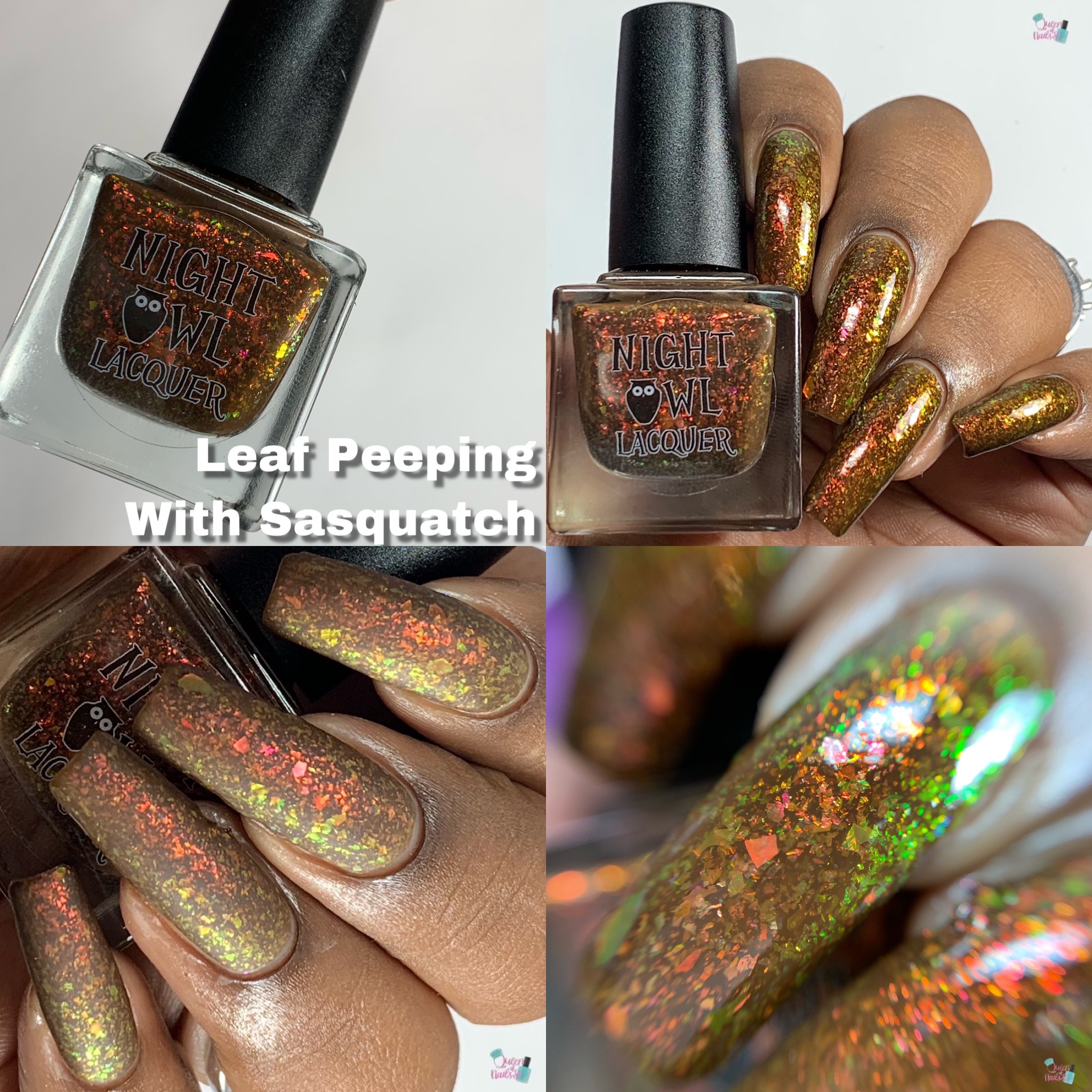 Pretty Beautiful Unlimited – George (T)
Maker: Virginia
Description: A green to yellow thermal with aurora pigment, gold and copper holographic micro glitters and a mix of UCC and crystal chameleon flakies
Price: $11.50 / Cap:  150 bottles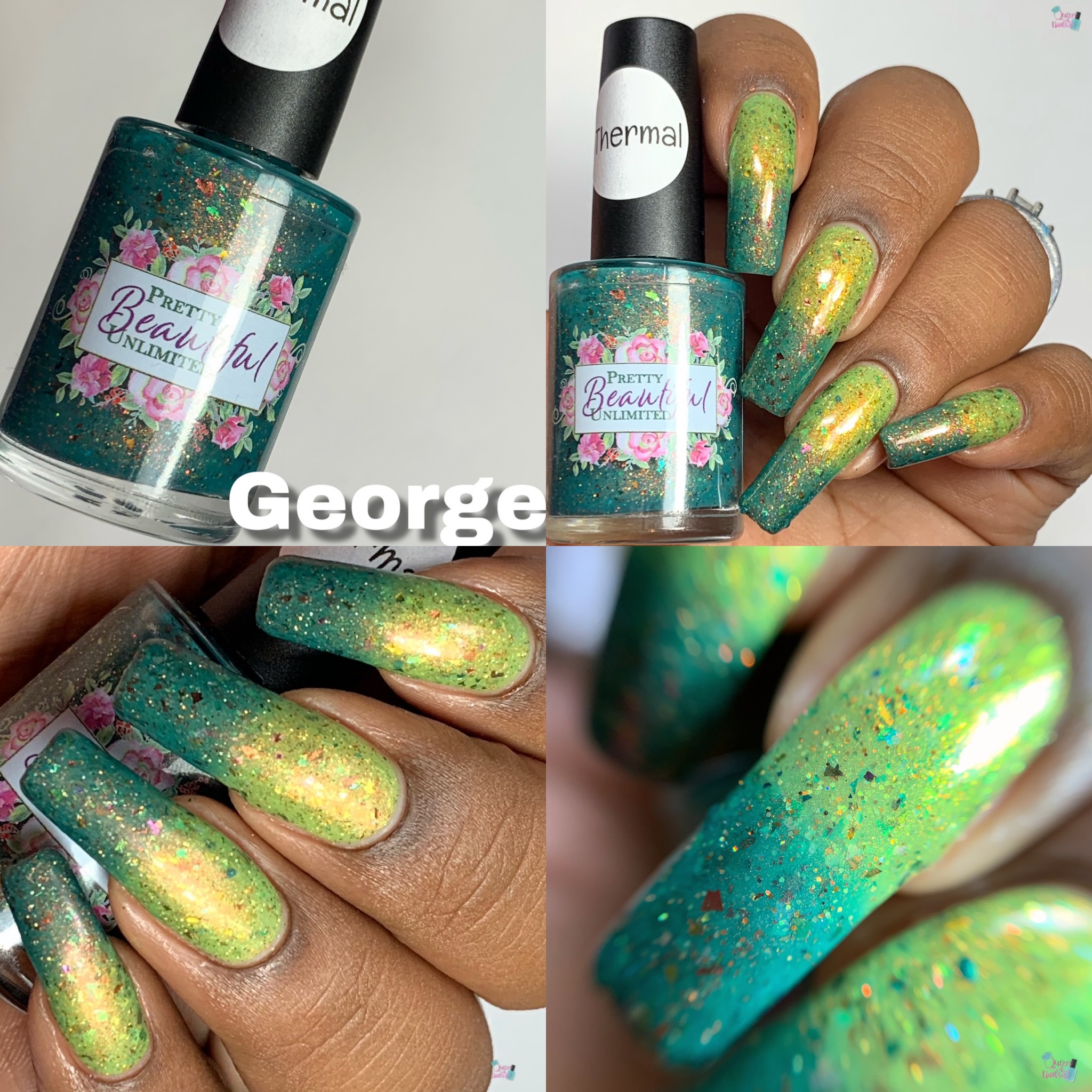 Welcome to the Himalayas! Scented Wax
Description: Notes of sweet citrus, caramelized sugar and freshly baked cake combined with the effervescent notes of bergamot, frosted ivy and wild berries and topped off with creamy vanilla musk, oak moss, and wood accord.
Price – $5 / CAP: 30 packs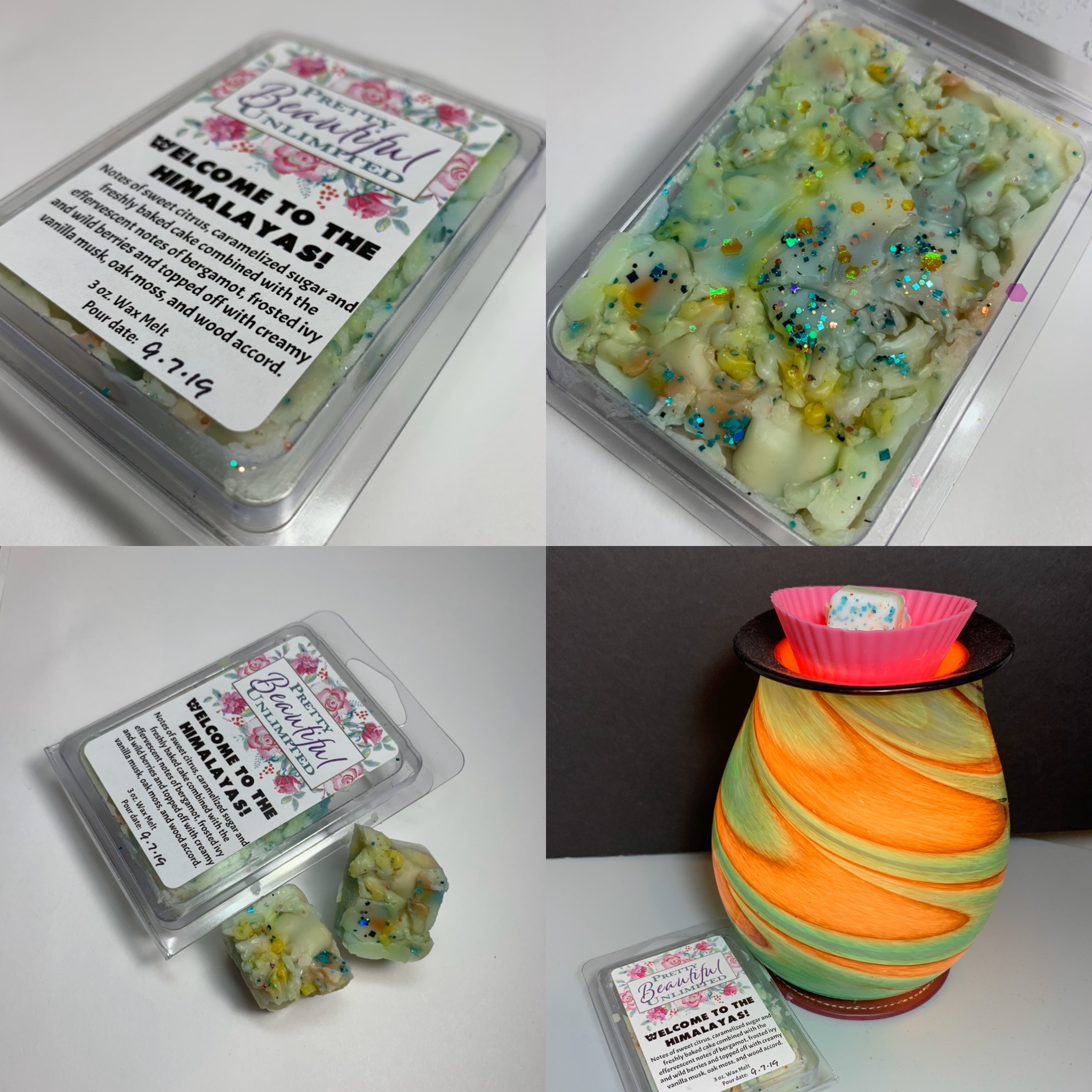 Sassy Sauce Polish – The Slit Mouthed Woman (T)
Maker: Carrie
Description: An eggplant to periwinkle-blue thermal with a reddish shimmer, micro holo glitter and crystal flakies 
Price: $12.75 / Cap: 300 bottles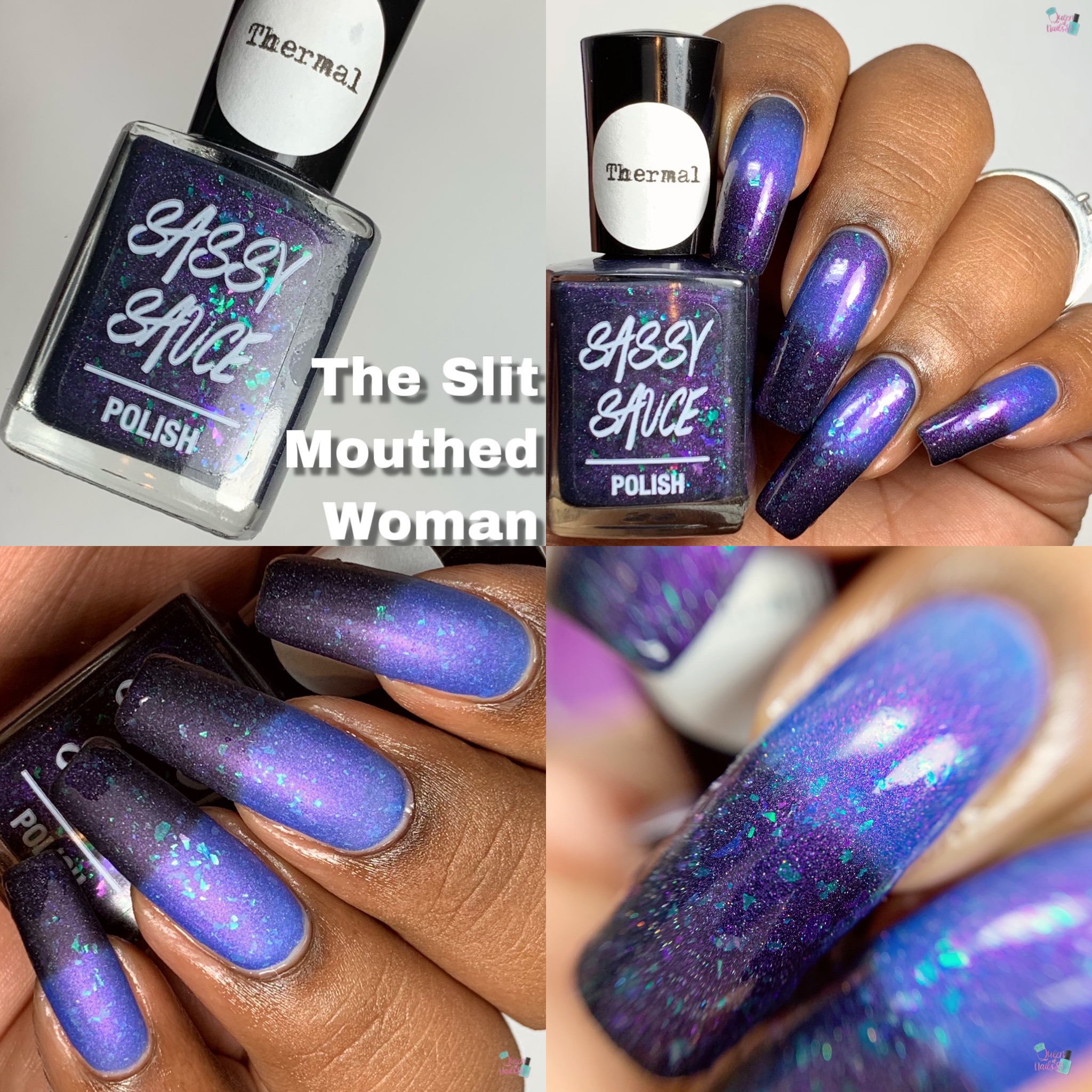 Available: Friday, October 4th @ 11am et – Monday, October 7th @ 11:59pm et!!!!
**Polish and Indie Pickup**
*Like, Comment and Subscribe*
Eat, Laugh, Polish, Repeat
Queen of Nails 83
💕