Hey Sugas!!! I probably say this about every Ethereal polish, but this collection is my FAVE!! 
Mark your calendars for 1 week from today, Friday September 27th, for the release of the Dark Magic Collection! This 7-piece collection features gorgeousness, perfection and awesomeness in a variety of finishes and shades. And… if that weren't enough, there is a limited edition best seller with a spooky, Halloween twist that is making a frightening appearance for this release.  
Enjoy….
**All swatches are done using liquid latex peel off base coat, glossy QDTC and matte topcoat. Swatch photos are taken using artificial lights.**
Crimson
A bright cherry red creme with some warm tones. $11.00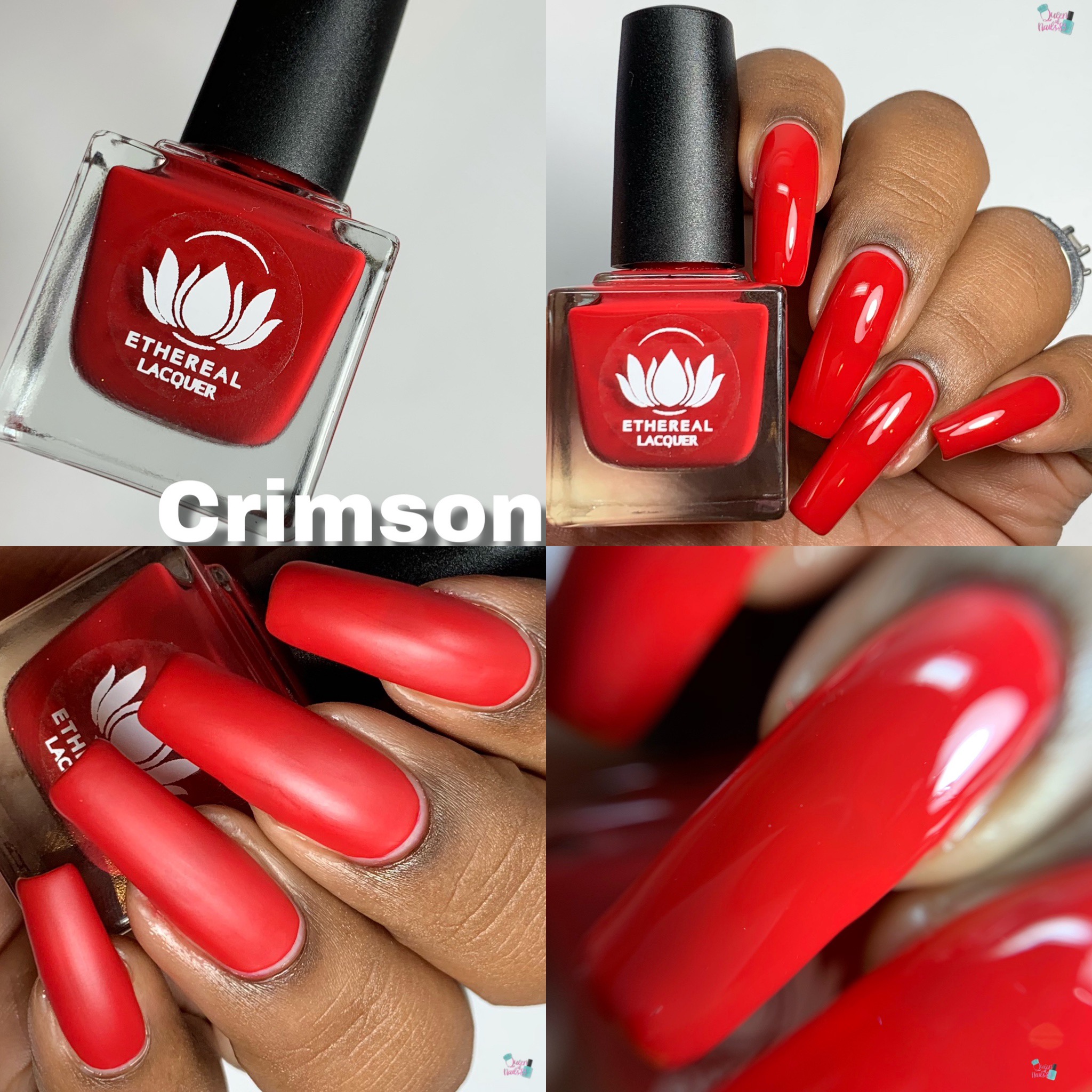 Elixir
A dark eggplant with holographic flakies and a strong copper colorshifting shimmer. $12.50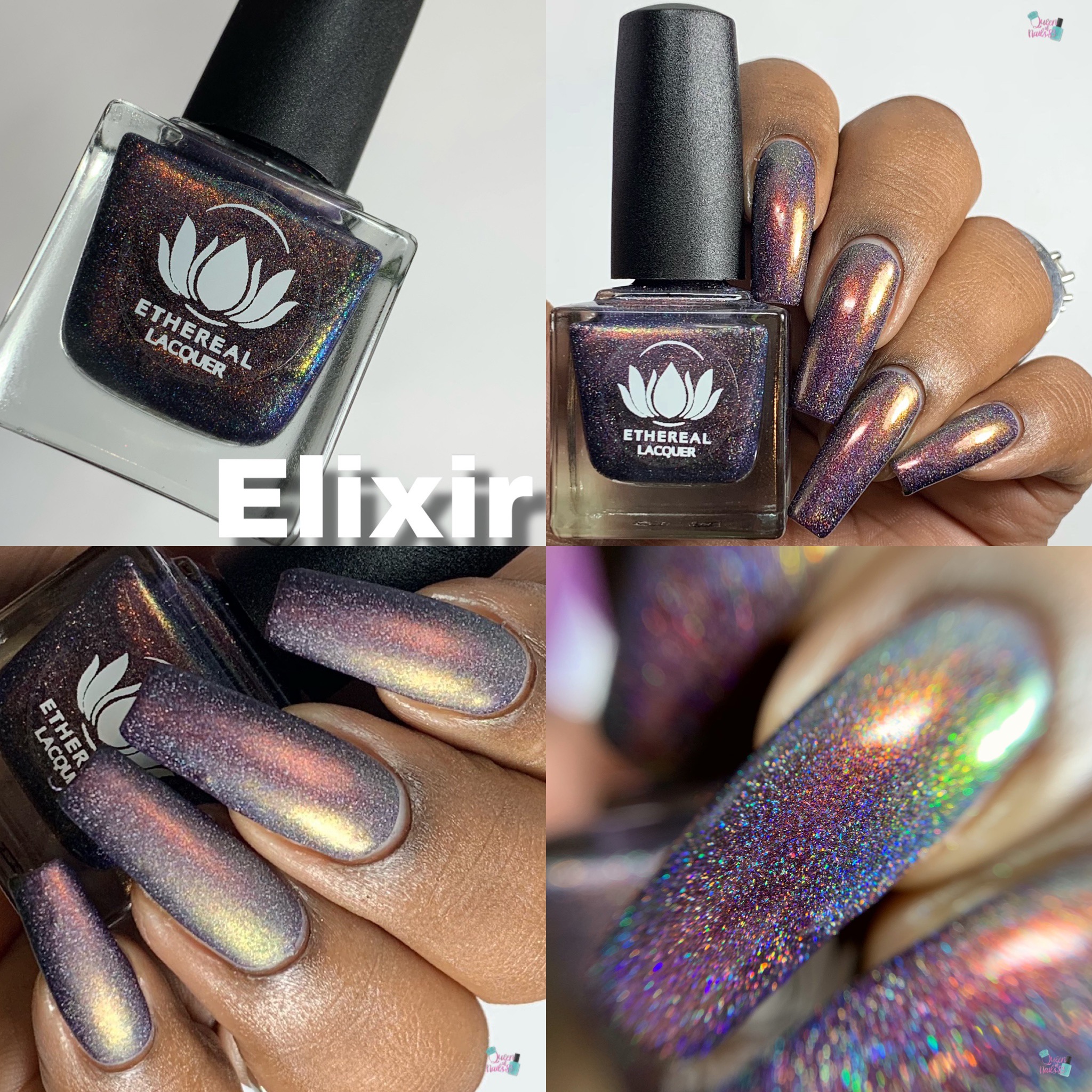 Petals
A rich plum with a dense red to green color shifting shimmer $12.50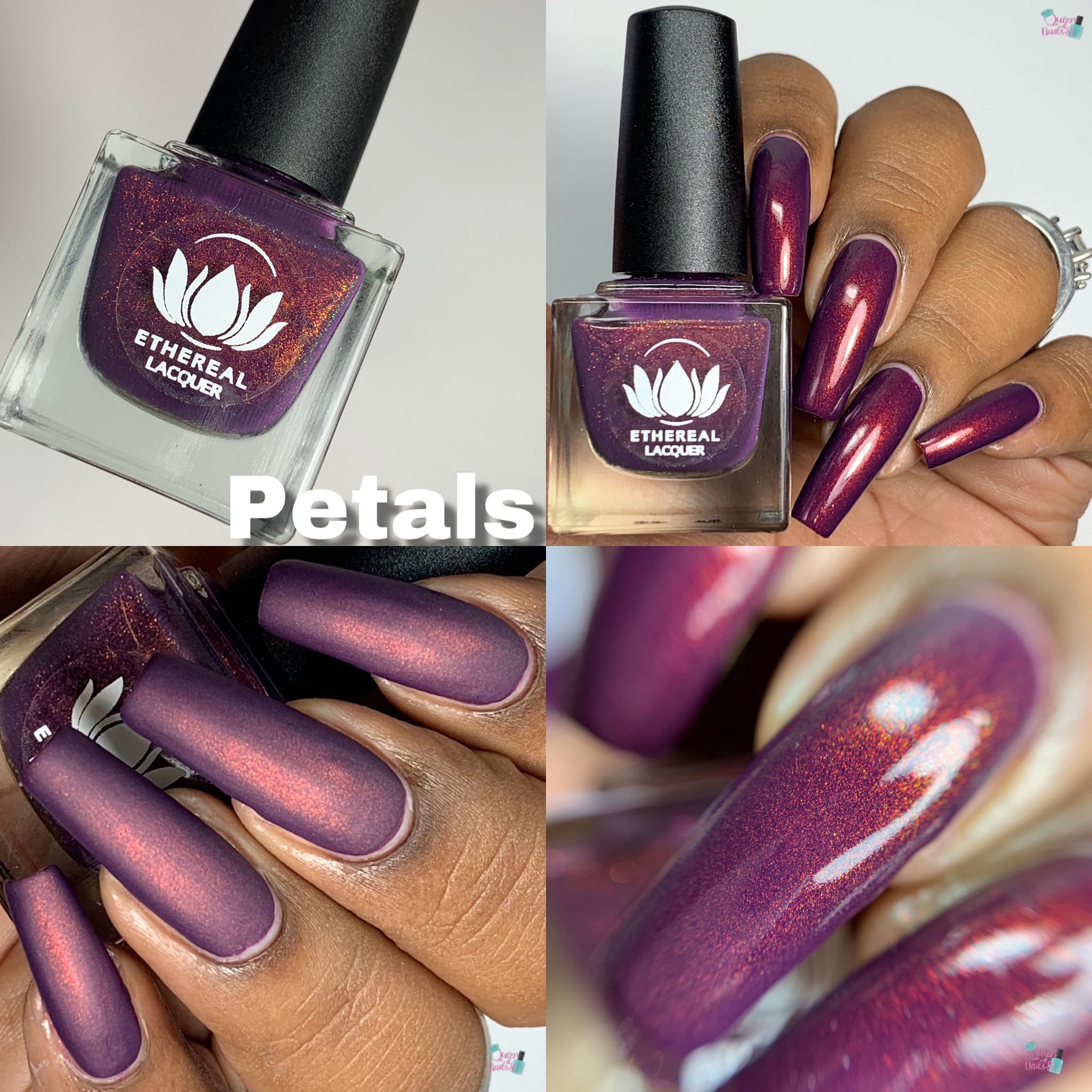 Spellcast
A pale raisin tinted neutral with a dense red to green color shifting shimmer. $12.50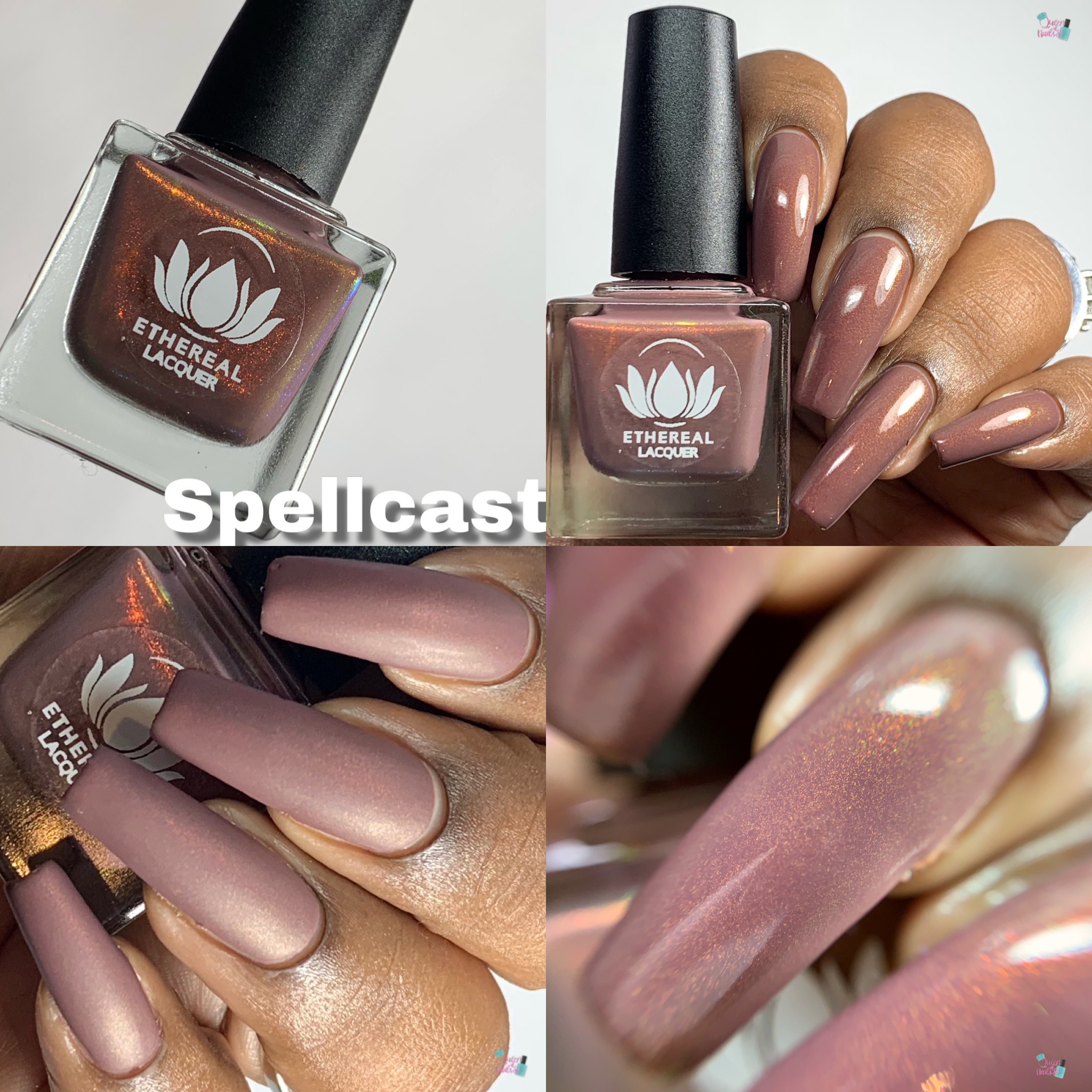 Spellbook
A very dark taupe base with grey undertones. $11.00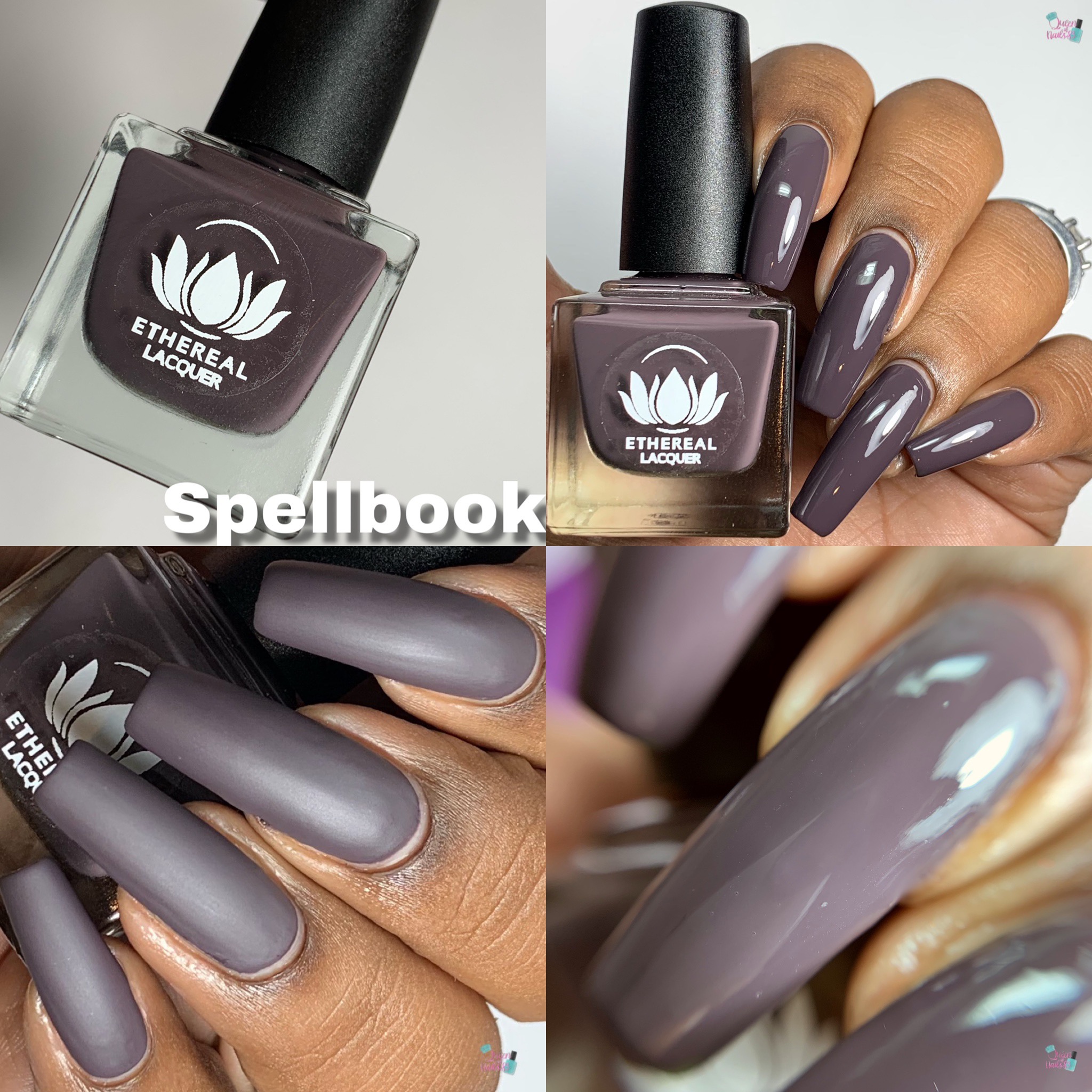 Ceromancy
A sheer grey tinted base with dense colorshifting flakies that shift from red, copper, gold to green. And a dense Red to green shimmer. $12.50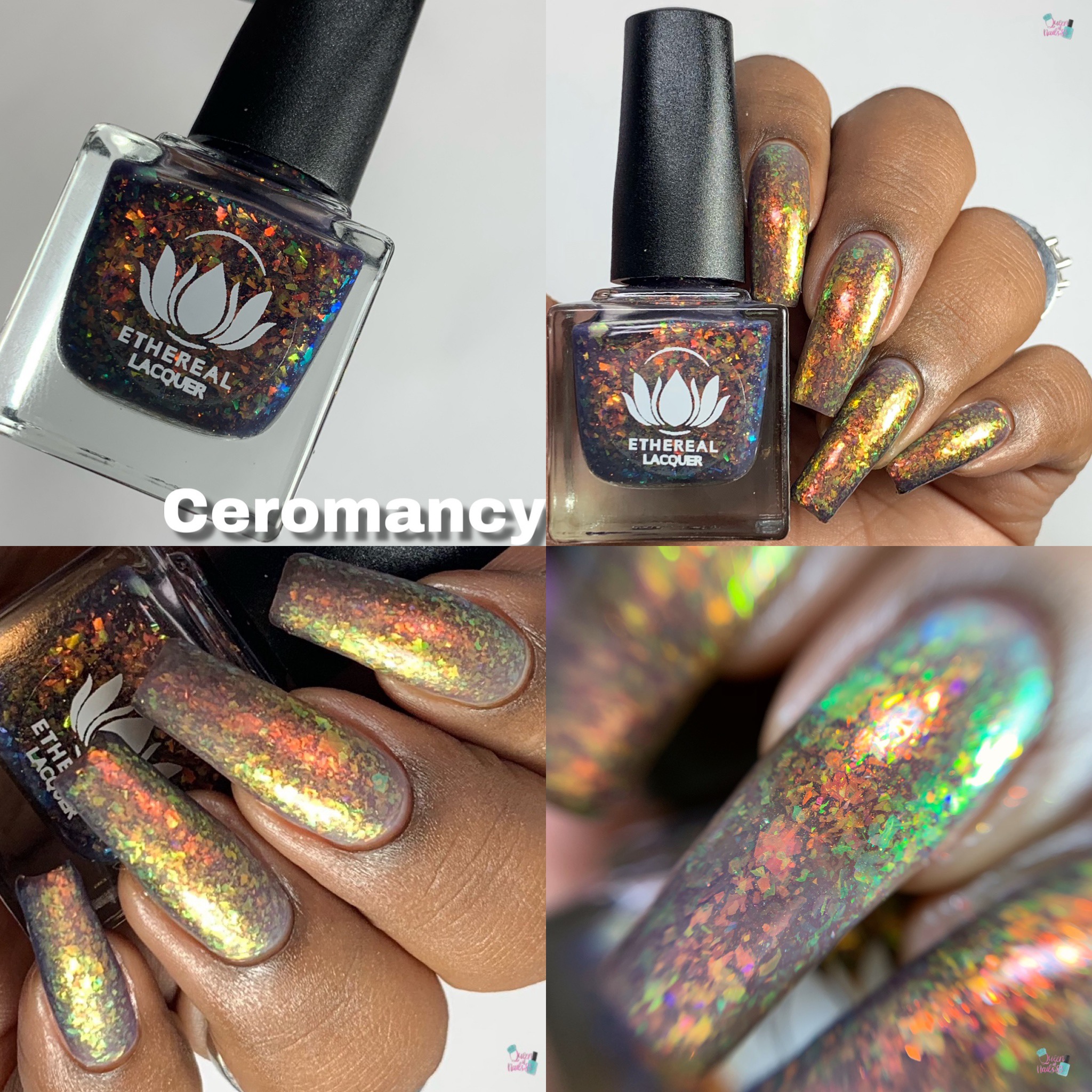 Cauldron Bauble
A Halloween limited edition of the best selling topper, Bauble! A spooky charcoal tint and a little extra shimmer. Shown over Crimson. $12.50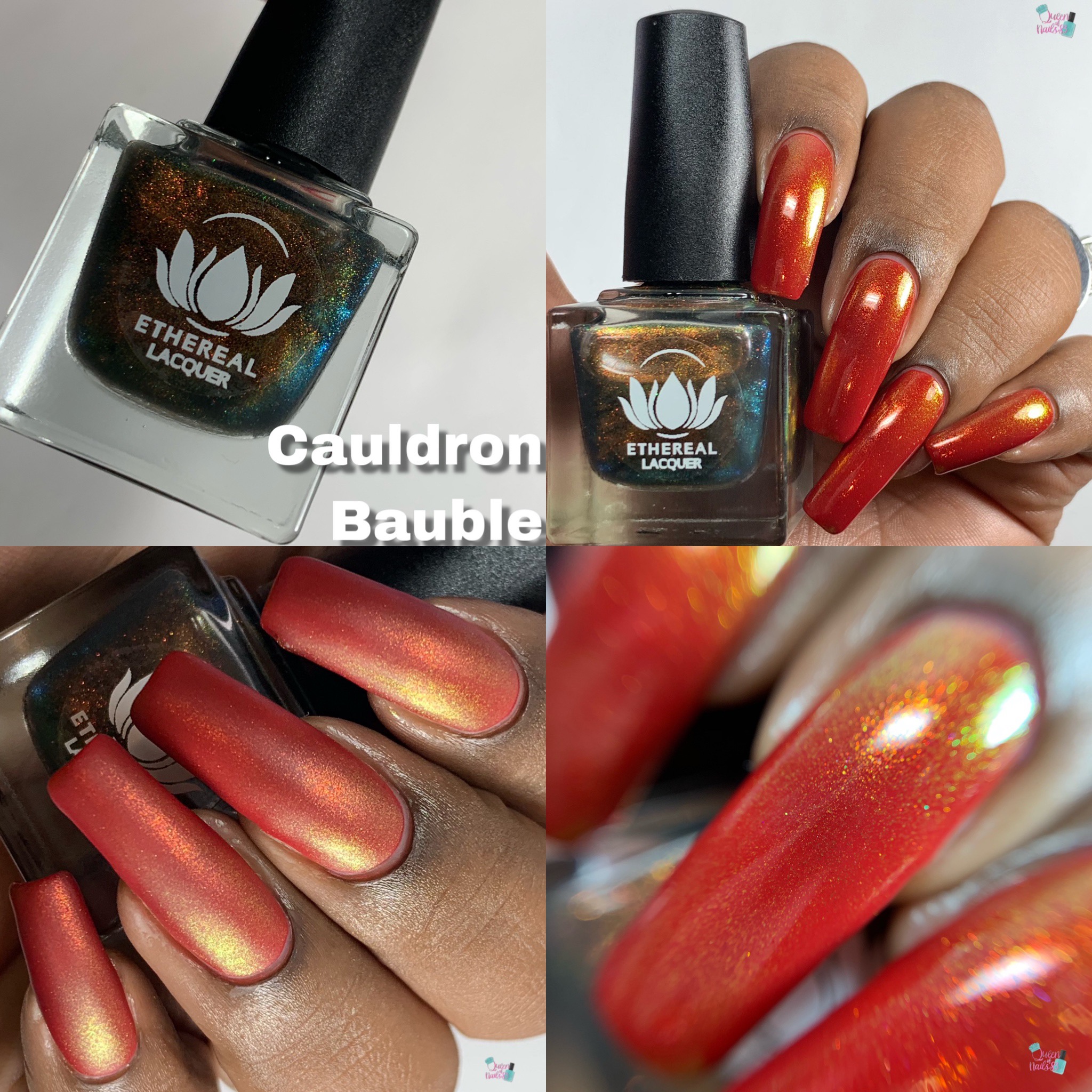 Ethereal Lacquer – Dark Magic Collection
The Queens Choice: ALL OF THEM!!
Opacity: swatches shown in 3 thin coats 
Price: as stated above
Availability: Friday, September 27th at 9pm et – Tuesday, October 1st at 9pm et
Ethereal Lacquer
*Like, Comment and Subscribe*
Eat, Laugh, Polish, Repeat
Queen of Nails 83

💕