Hey Sugas!! I never thought I'd be so happy for it to be Thursday!! You see, Monday-Wednesday I am in class in the evenings which means I have to leave right after work to get to class on time. But Thursdays… oh how sweet they are. It's the first day of the week that I really get to  connect with my husband and children and RELAX!!! I'm gonna keep this post short and sweet because the kiddos and hubby should be walking through the door any minute.
So far this week  I have sharing Fall/Autumn or Halloween themed and inspired collections, so why not keep a good thing going with the upcoming 8-piece collection from Scofflaw Nail Varnish. 
Enjoy!!
**All swatches are done using liquid latex peel off base coat, glossy, QDTC and matte topcoat. Swatch photos are taken using artificial lights.**
Harold loves Maude
A dusty pale yellow base, with microglitters of purple and violet, violet shimmer, and finished off with golden flakes.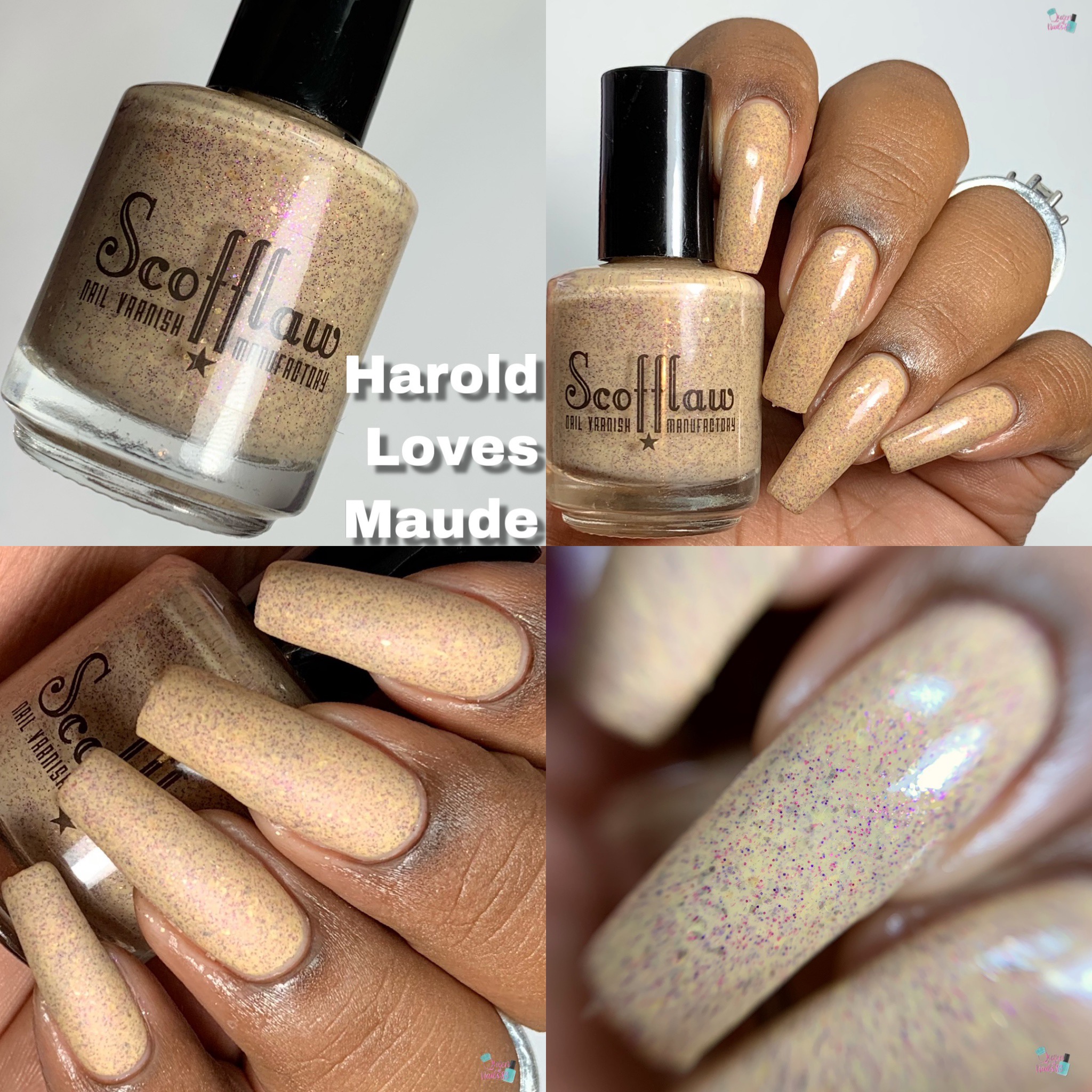 Fleabag
A dark green jelly base packed with scattered holo, black flecks, and blue-green iridescent microglitters.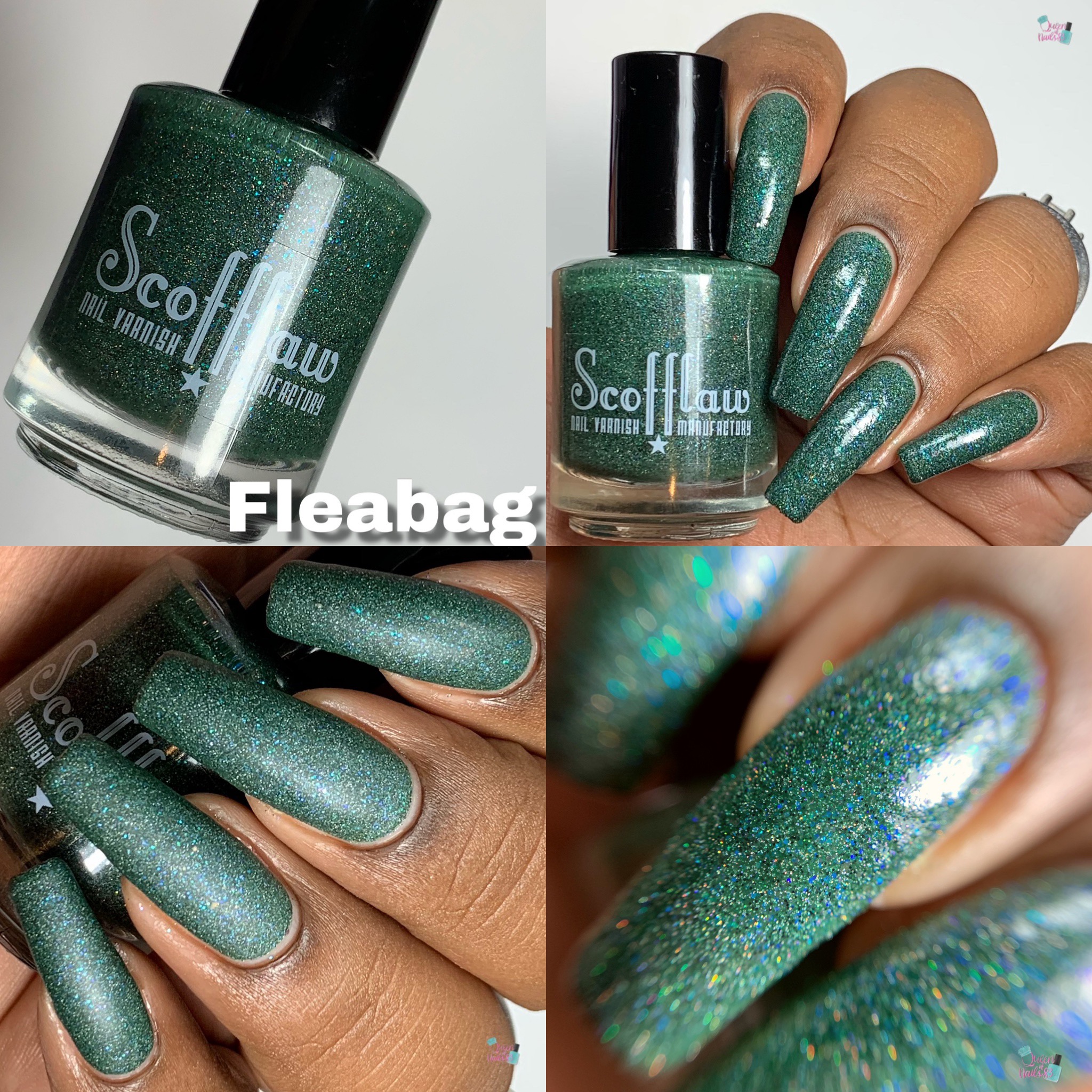 Hard Heart and a Spiny Corset
A grey base with green shimmer highlights, icy flecks, and glitters of navy and mint green.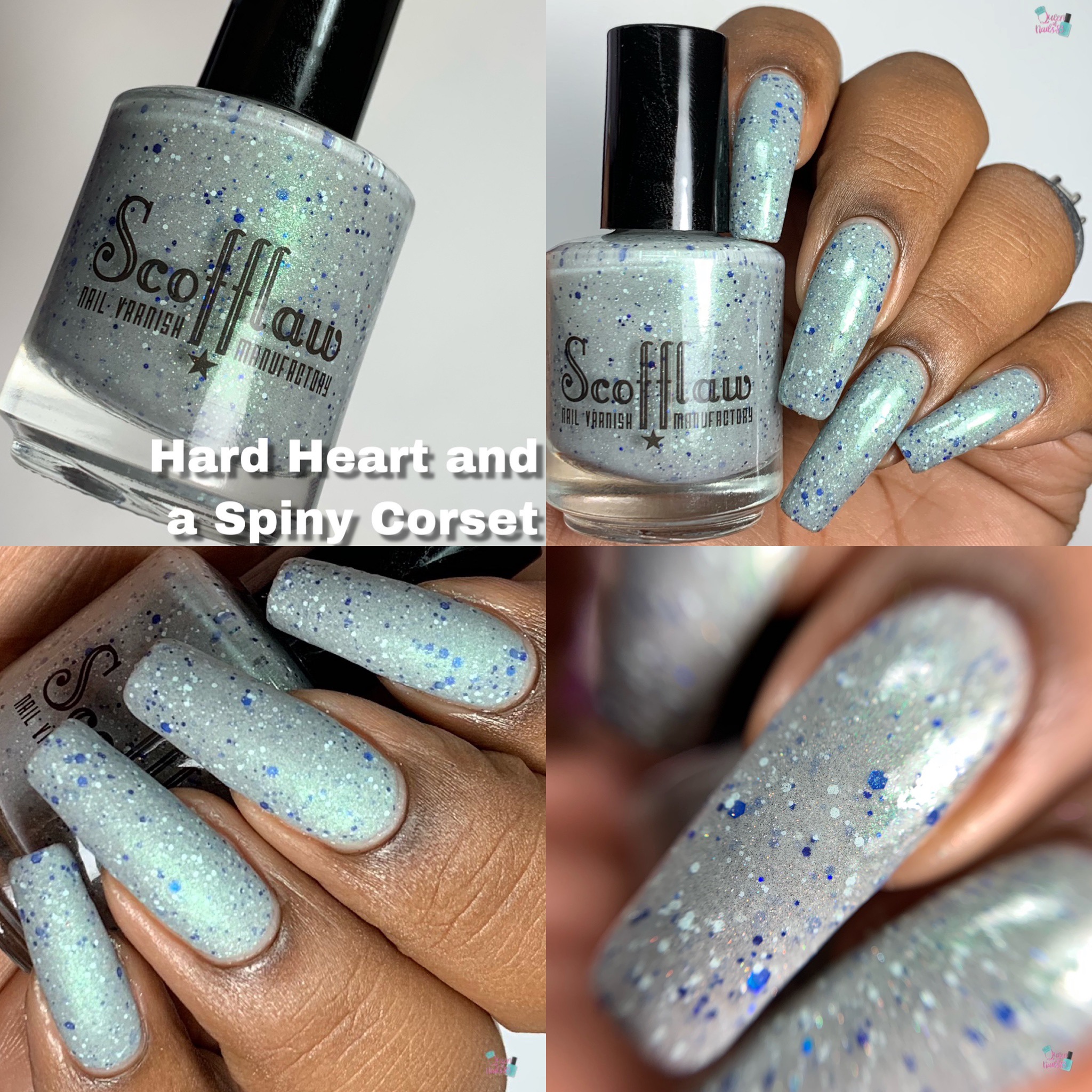 Sour Gummy Moose
A rich dark brown jelly base, with different shades and sizes of green, turquoise, and brown glitters.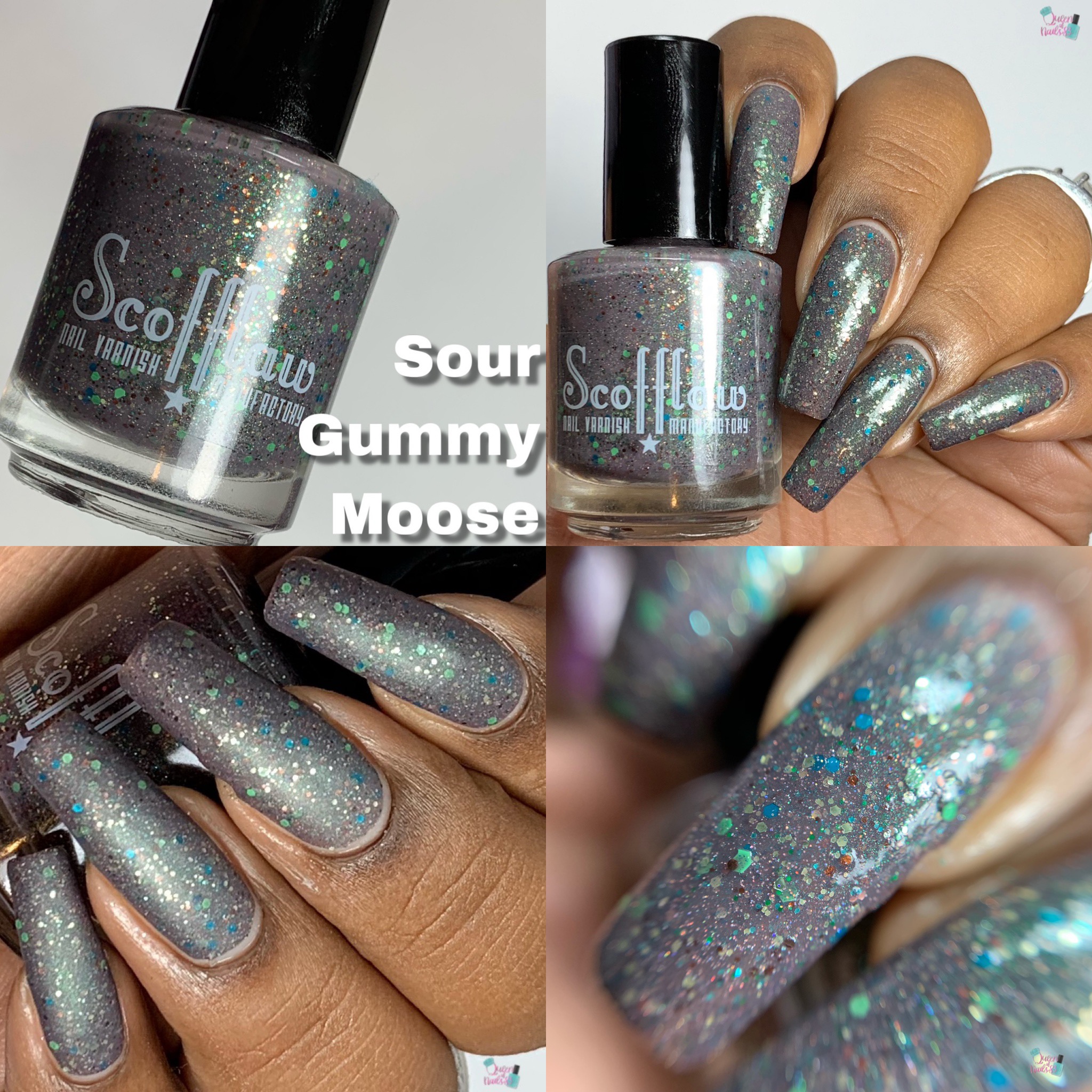 Dolly Parton is Punk Rock
A salmon creme with an aqua shimmer, and glitter of silver, aqua, and pink.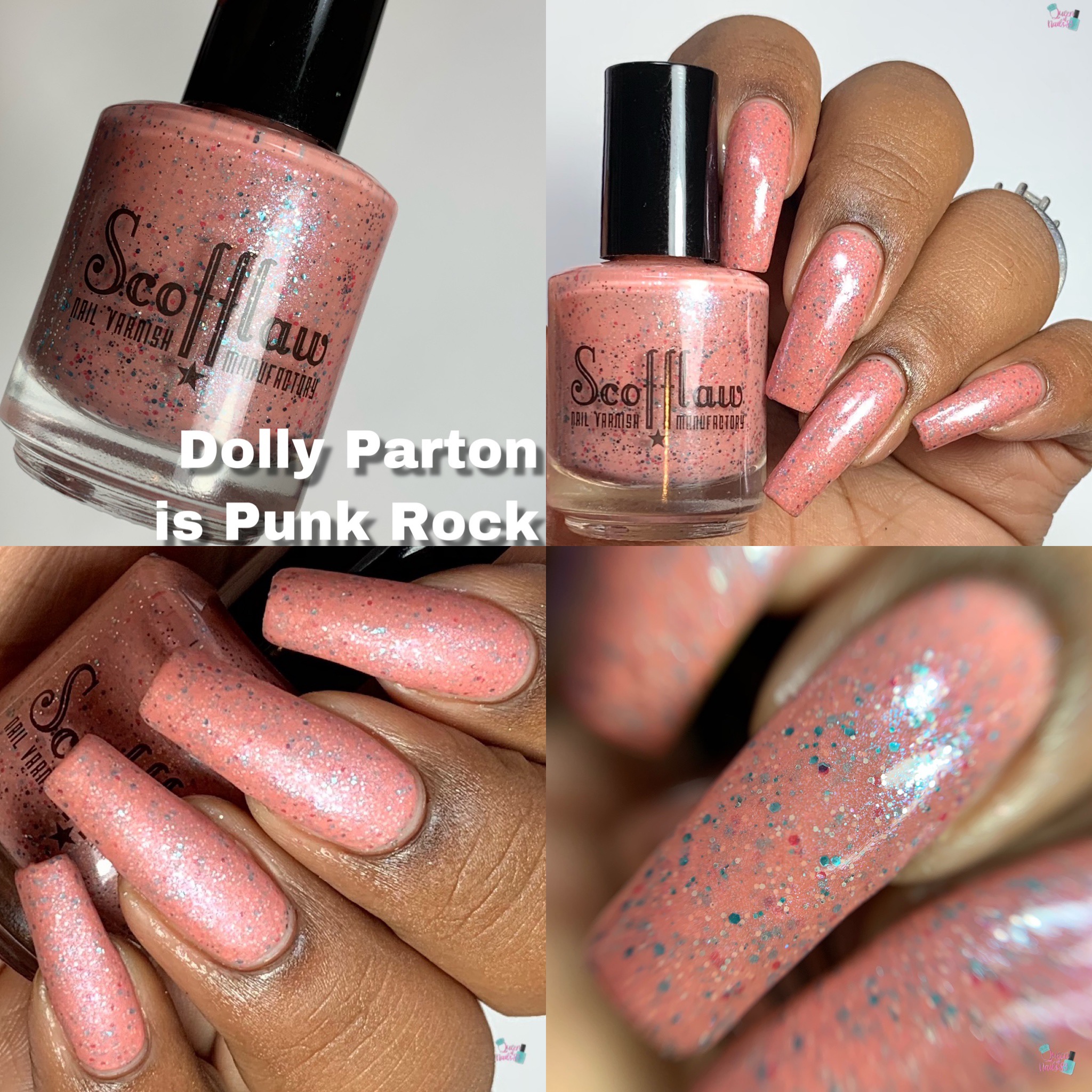 Oxford Comma Appreciation Club
A blue jelly base with sharp blue sparkles and shimmer, and navy and black glitters.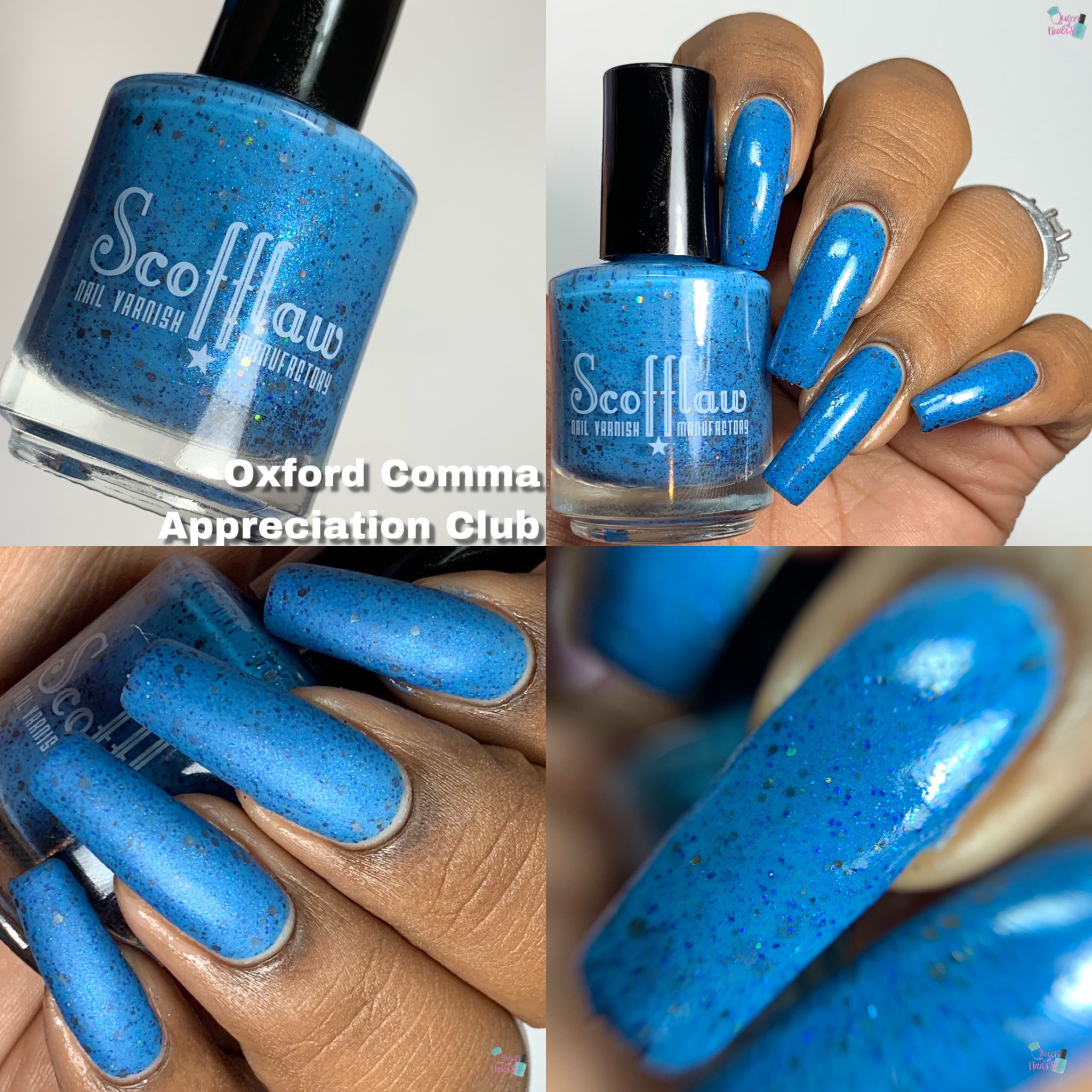 Nebula has Daddy Issues
A dark teal base with purple and fuchsia glitters, and finished off with a twinkling holo sparkle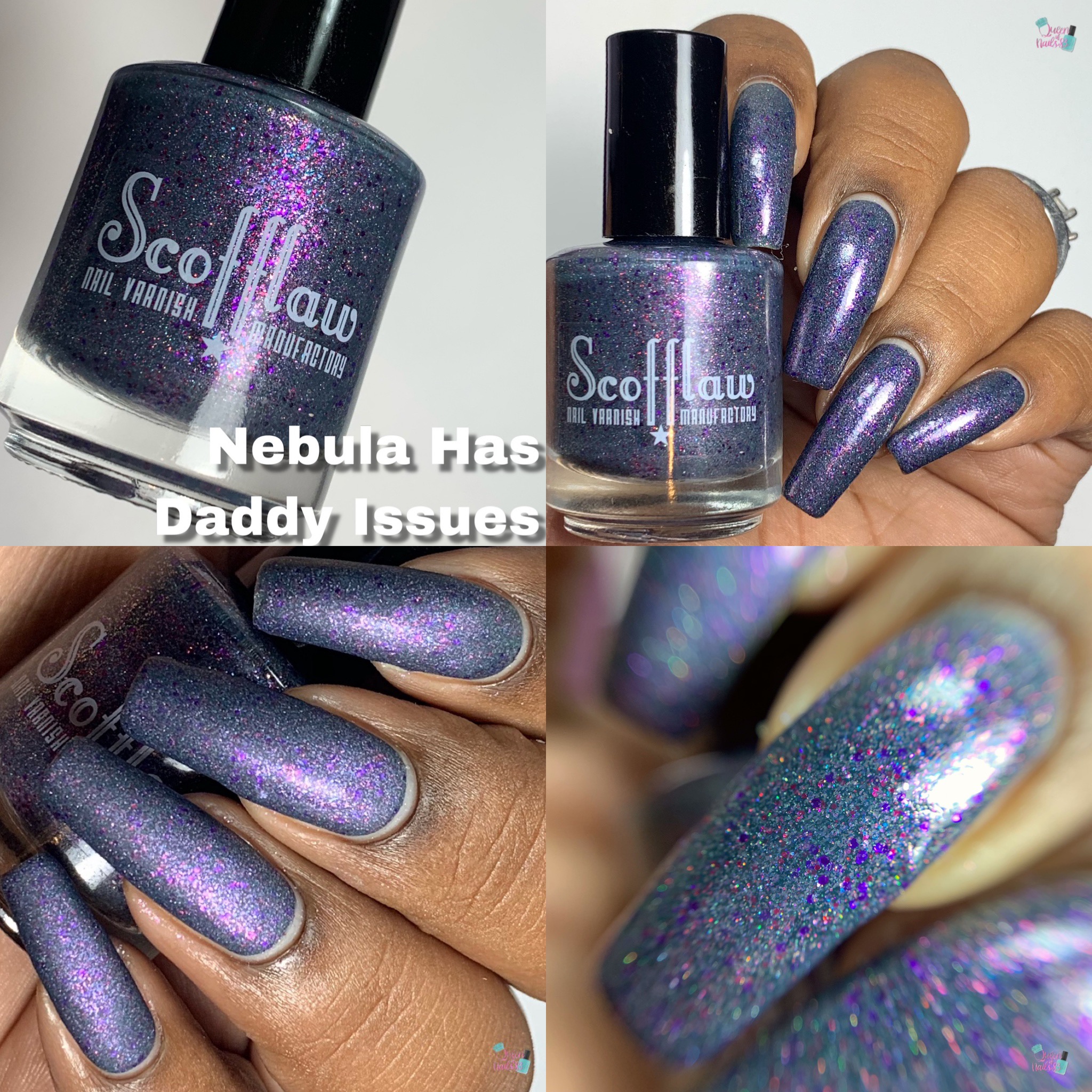 Mermaids Don't Lose Sleep Over the Opinions of Shrimp
A mauve-taupe jelly base, with holographic gold and violet glitters, purple and hot pink flakies, pearl flecks, and periwinkle sparkles.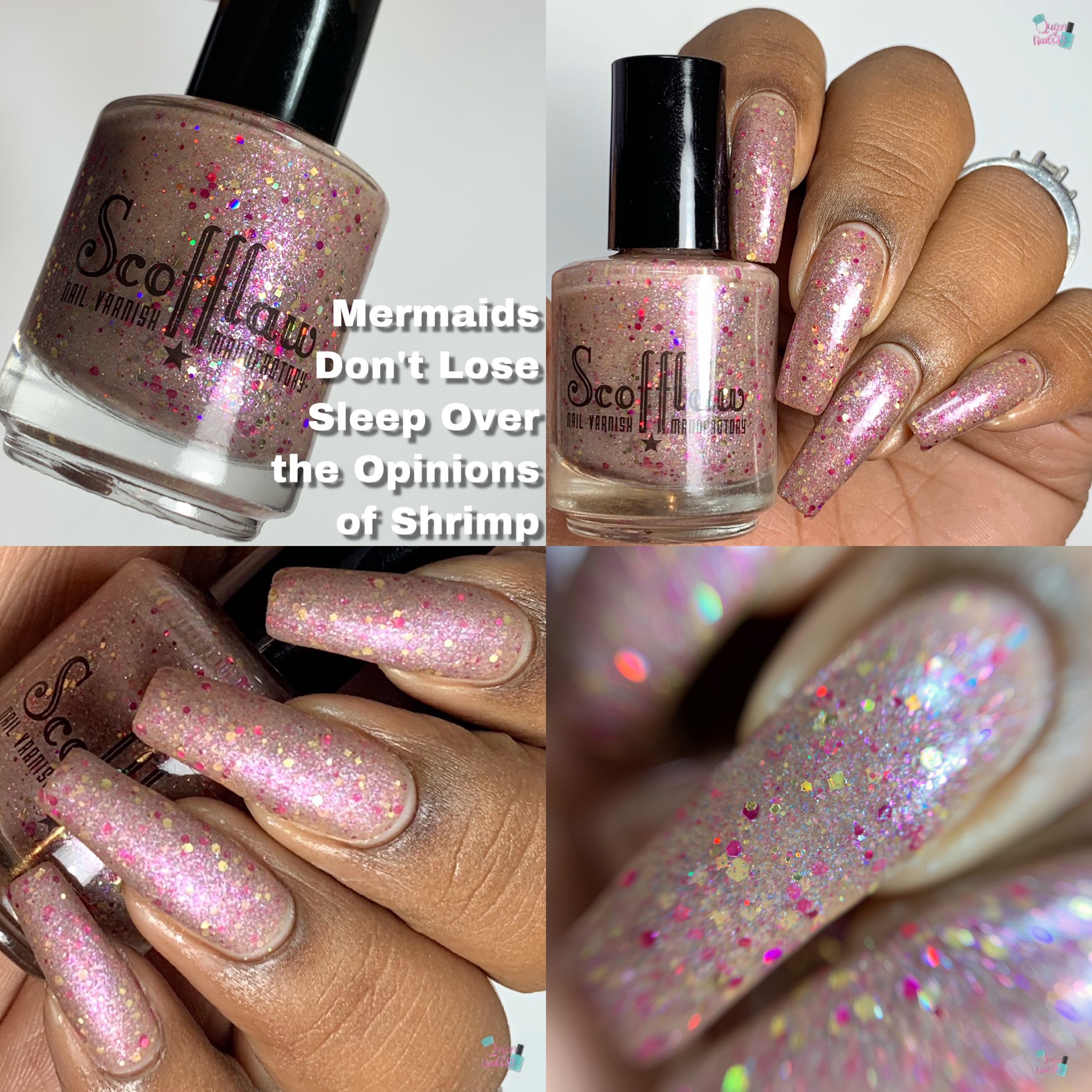 Scofflaw Nail Varnish – Fall 2019 Collection
Overall: shades applied beautifully. no issues to report
Opacity: swatches shown in 3 thin coats
Price: $10 each
Available: Friday, September 27th, at 7pm central
Scofflaw Nail Varnish
*Like, Comment and Subscribe * Like, Comment and Subscribe * Like, Comment and Subscribe*
Eat, Laugh, Polish, Repeat
Queen of Nails 83

💕