Hey Sugas!!! I'm sure we can all attest that life is better with shimmer, right?!
If you're unsure, make sure to grab the upcoming, 6-piece, Fall Shimmer Collection from Kathleen & Co.!
Enjoy….
**All swatches are done using liquid latex peel off base coat, glossy QDTC and matte topcoat. Swatch photos are taken using artificial lights.**
Burning Embers
A coral based jelly with colorshifting iridescent flakes.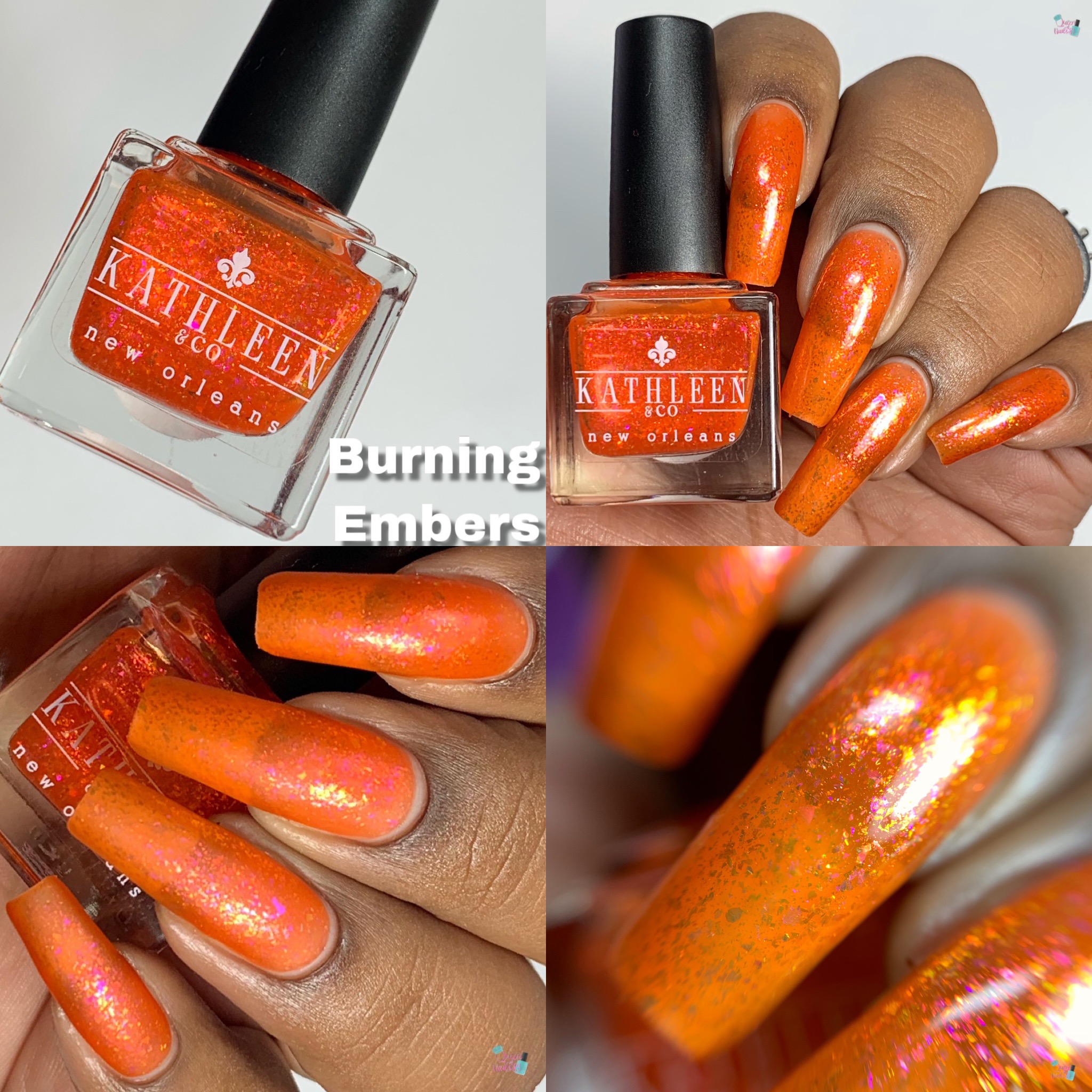 Leaves
A dark purple vase with colorshifting iridescent flakies.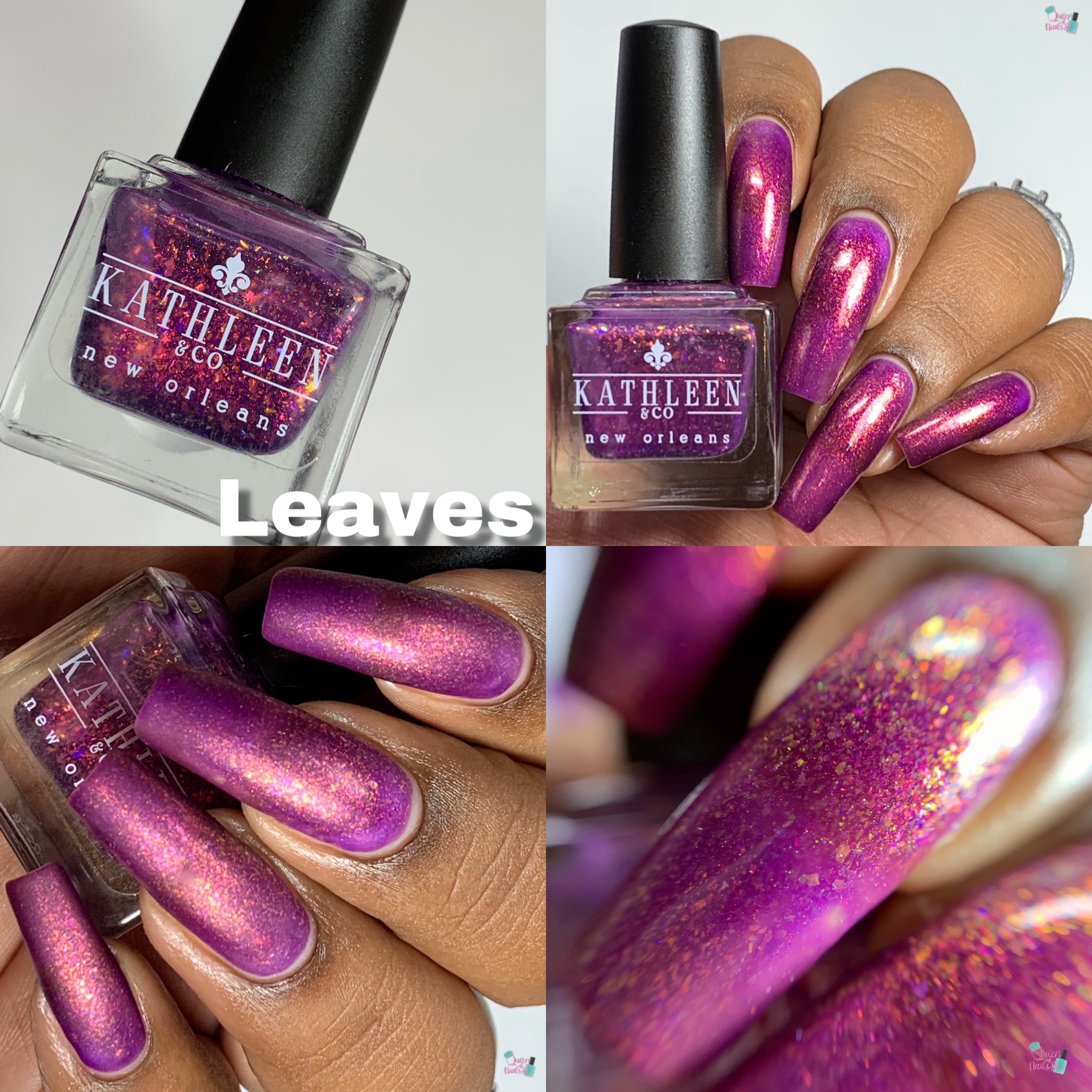 Twilight
A bright purple base with colorshifting shimmer that travels from green/aqua to purple.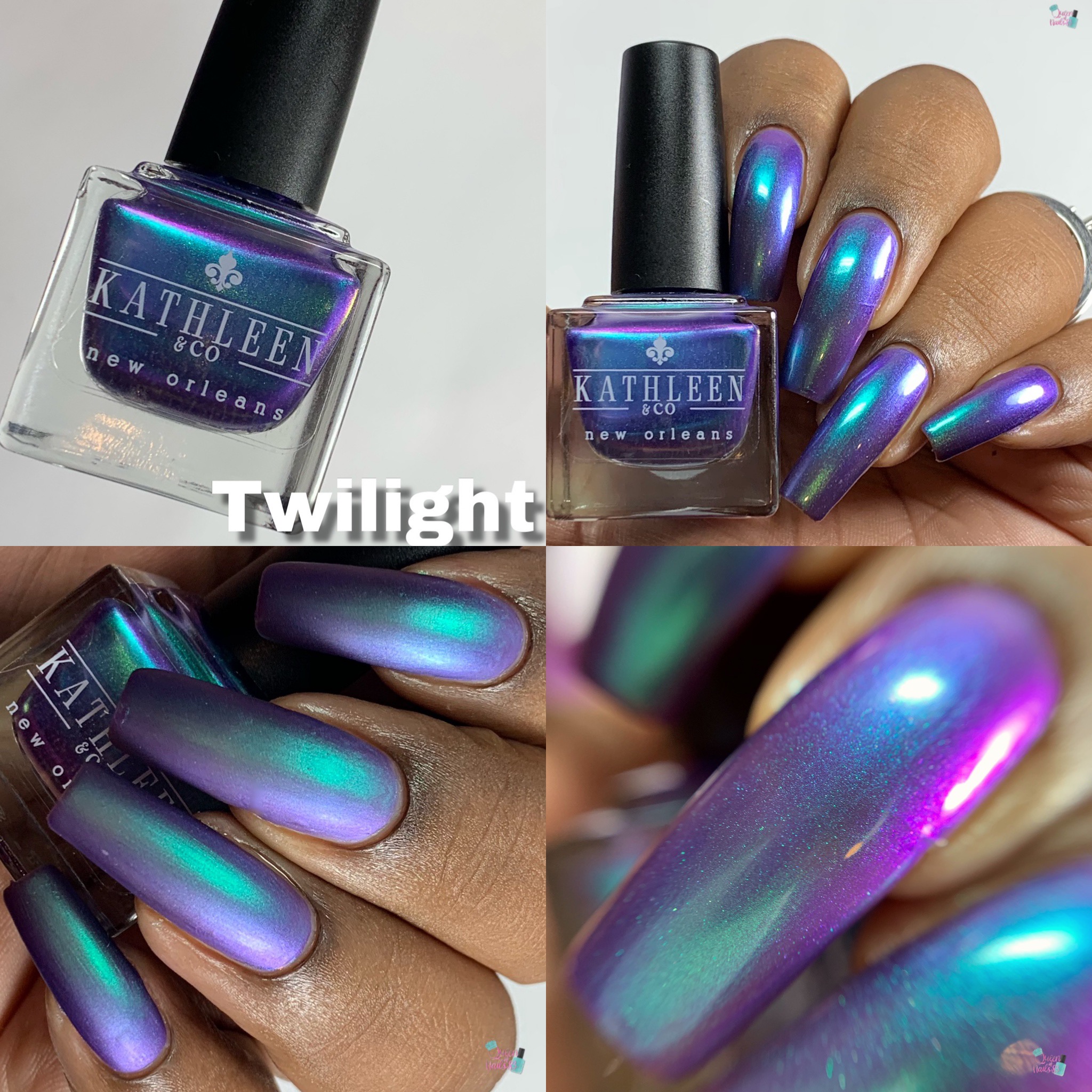 Cornucopia
A beautiful deep purple base with orange magnetic.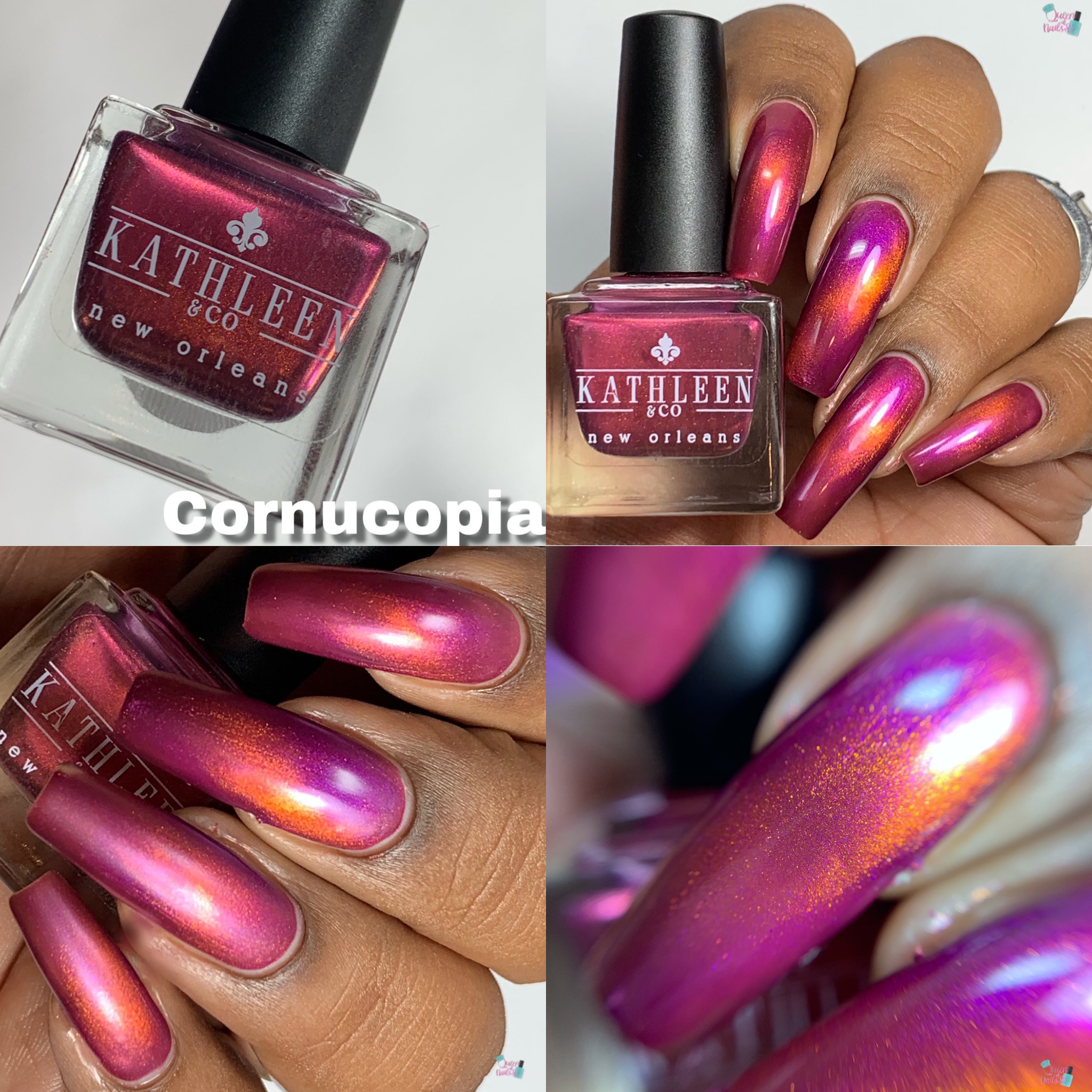 Autumn Sky
A slightly tinted linear holo with a heavy dose of orange/green shimmer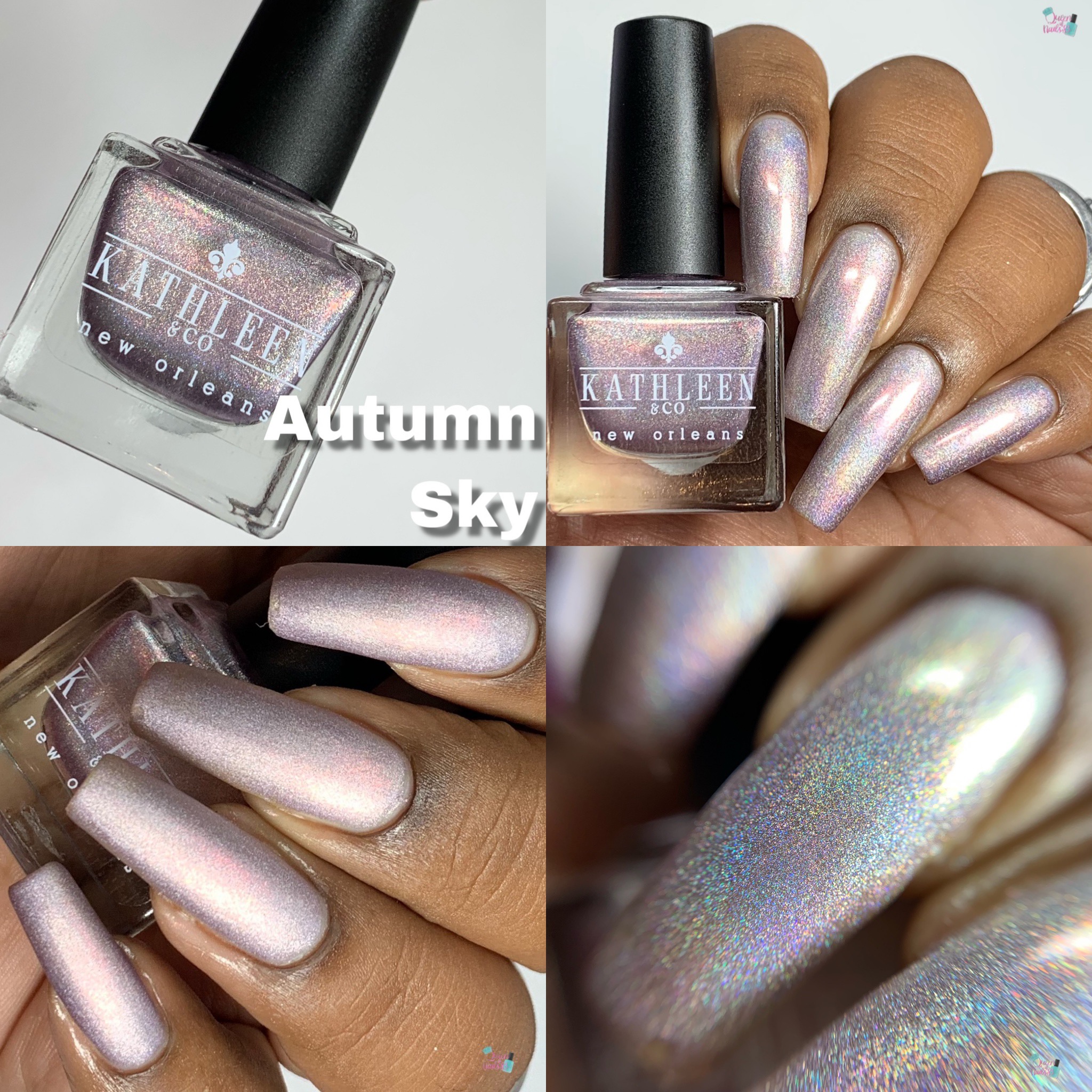 Apple Picking
A beautiful colorshifting polish that moves through pink, coral and orange/gold.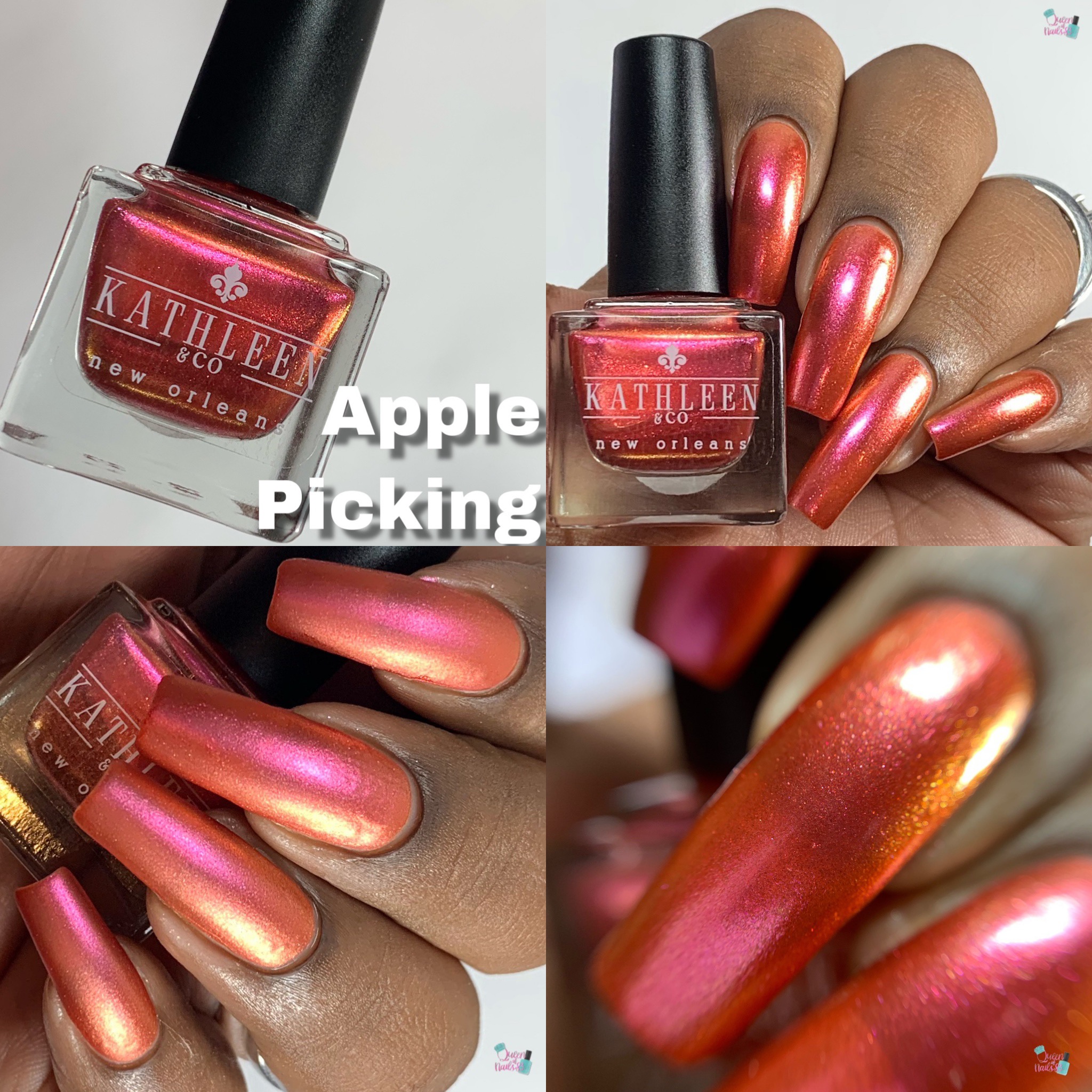 Kathleen & Co – Fall Shimmers Collection
Overall: formula is smooth and applies evenly. Great consistency and opacity. 
The Queen's Choice: Cornucopia
Opacity: swatches shown in 3 thin coats
Price: $11 each or all 6 for $60
Availability: Sunday, September 22nd
Kathleen & Co.
*Like, Comment and Subscribe*
Eat, Laugh, Polish, Repeat
Queen of Nails 83

💕