Hey Sugas!!! Who remembers family favorite game, Guess Who? The classic 'go to' game where you asked your opponent a series of questions to determine their selected player. Guess Who is great for any age for a snowed in day or just a random family game night.
The joining efforts of the Polish Palette decided to use this same strategy for the upcoming September 2019 quad. As per usual, each maker created 2 polishes but it's up to you to guess who made which polishes.
Be sure to leave your guess in the comments.
Enjoy!
**All swatches are done using liquid latex peel off base coat, glossy, QDTC and Matte Topcoat. Swatch photos are taken using artificial lights.**
Fintastic
A medium green with micro scattered holo glitter and linear holo pigment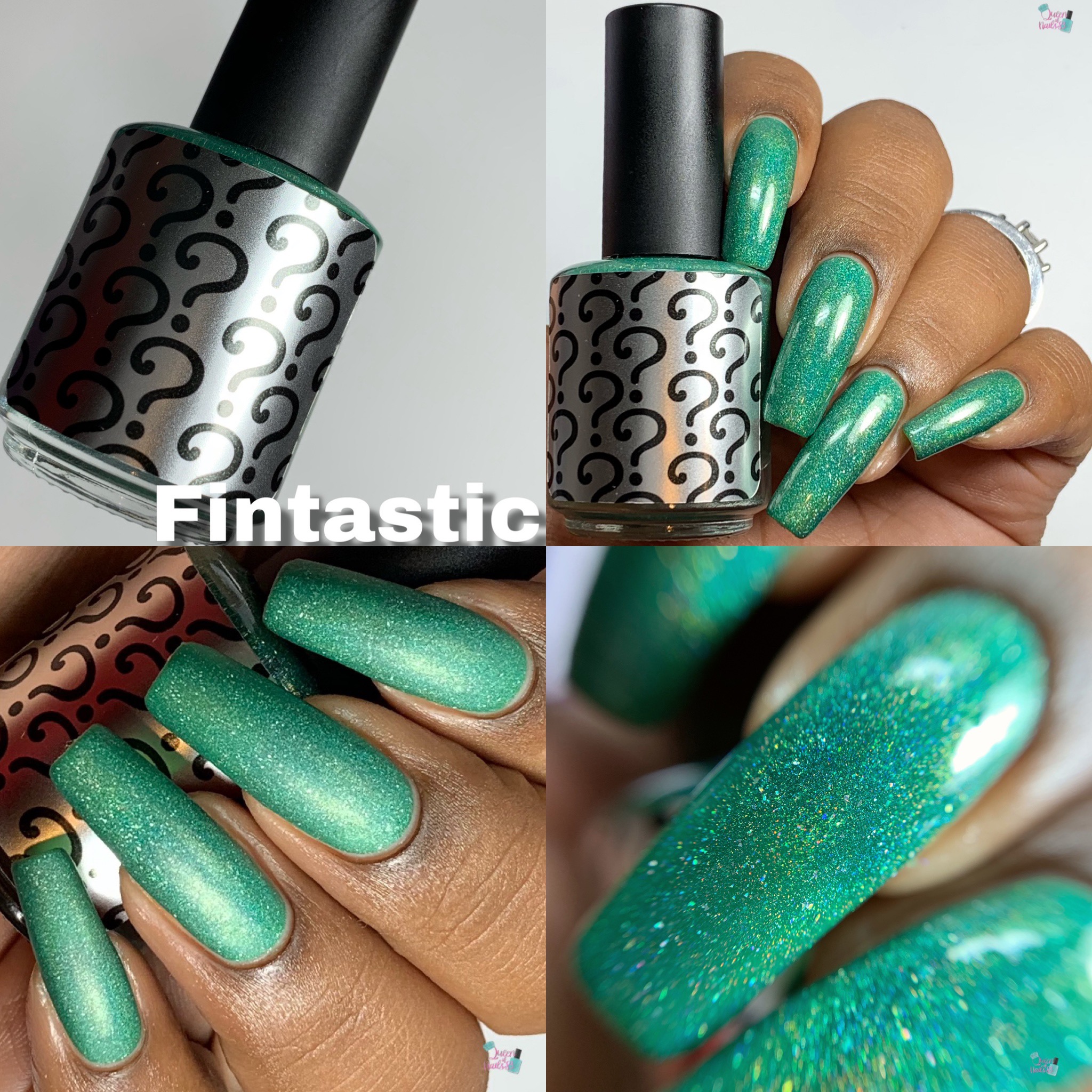 150 Degrees
A creamy taupe crelly base with vibrant red/gold/green shifting shimmer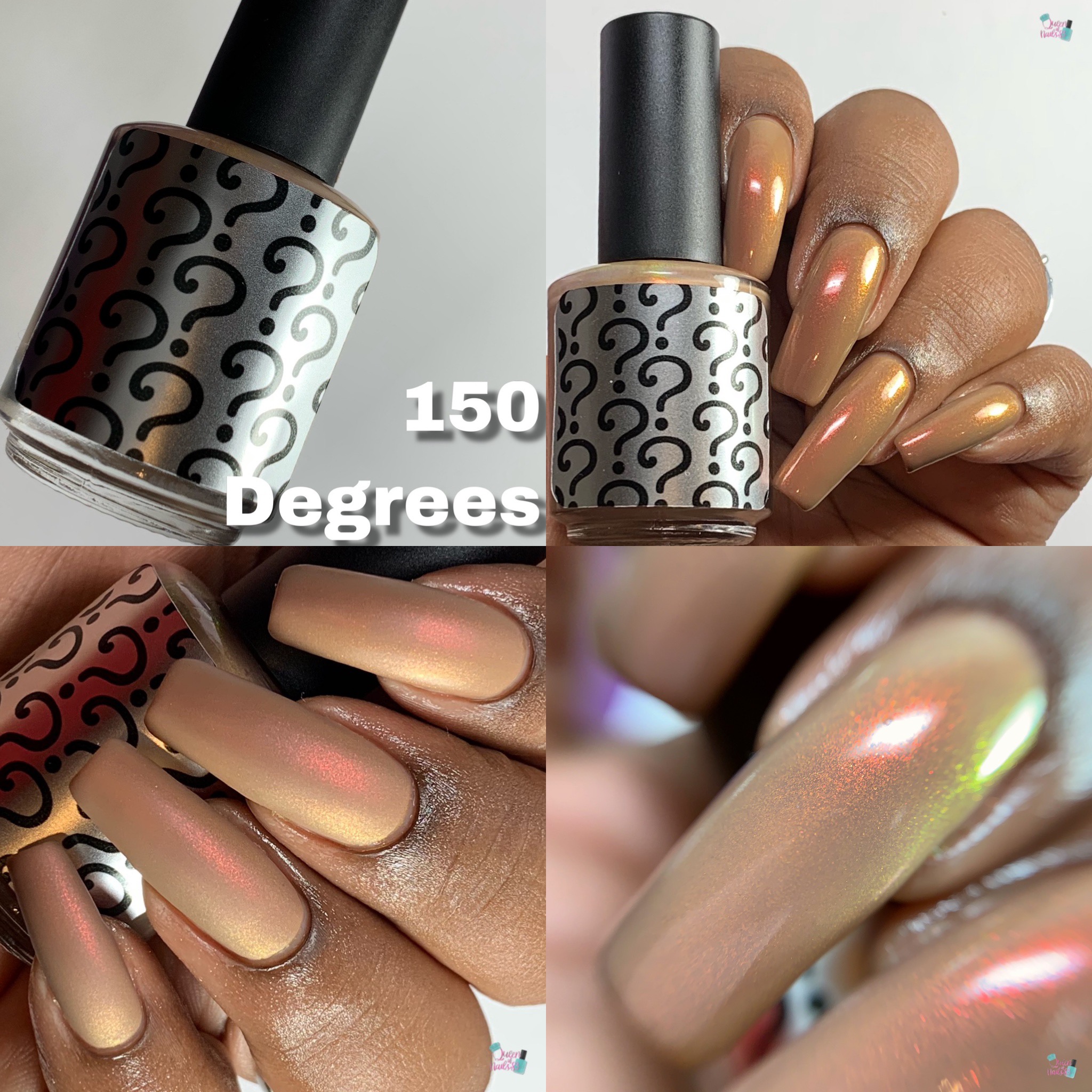 Resting Beach Face
A soft, slightly pink tinged beige crelly with scattered holo, blue/green UCC flakes and color shifting rainbow flakes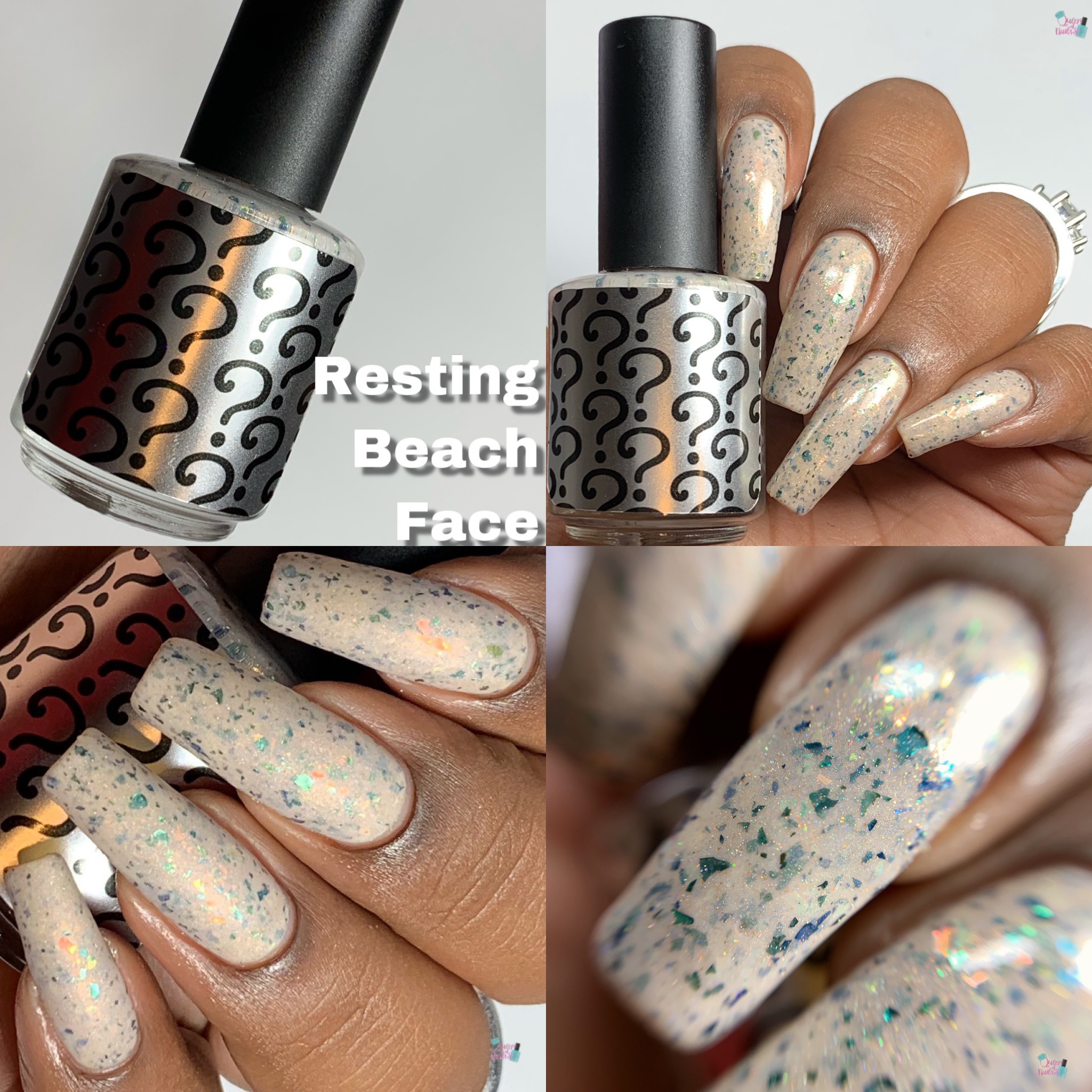 Barnacles
A translucent matte topper packed with iridescent shifting flakes that flash green, blue, orange, yellow and copper. Swatch over purple creme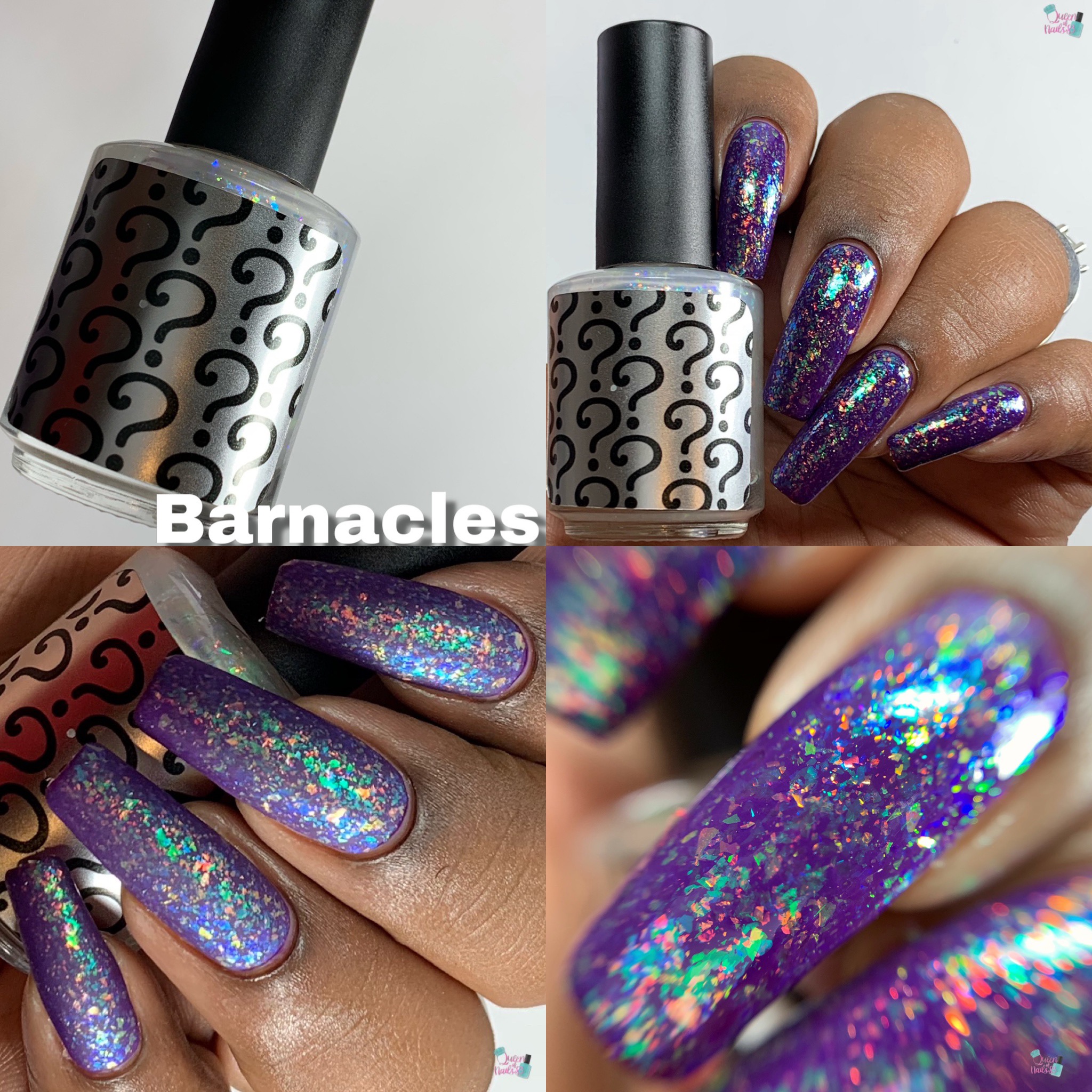 The Polish Palette – September 2019
Opacity: swatch shown in 3 coats.
Price: $40
Availability: Saturday, September 14th at 3PM CST – Saturday, September 21st
 The Polish Palette
*Like, Comment and Subscribe * Like, Comment and Subscribe * Like, Comment and Subscribe*
Eat, Laugh, Polish, Repeat
Queen of Nails 83
💕