Hey Sugas!!! I'm back today with the next installment of the bi-monthly Sparkle & Shine collab featuring Nailed It! Nail Polish and Wildflower Lacquer! The featured guest maker this month is none other than Ethereal Lacquer and the theme?
…. wait for it
…. Haunted Forest.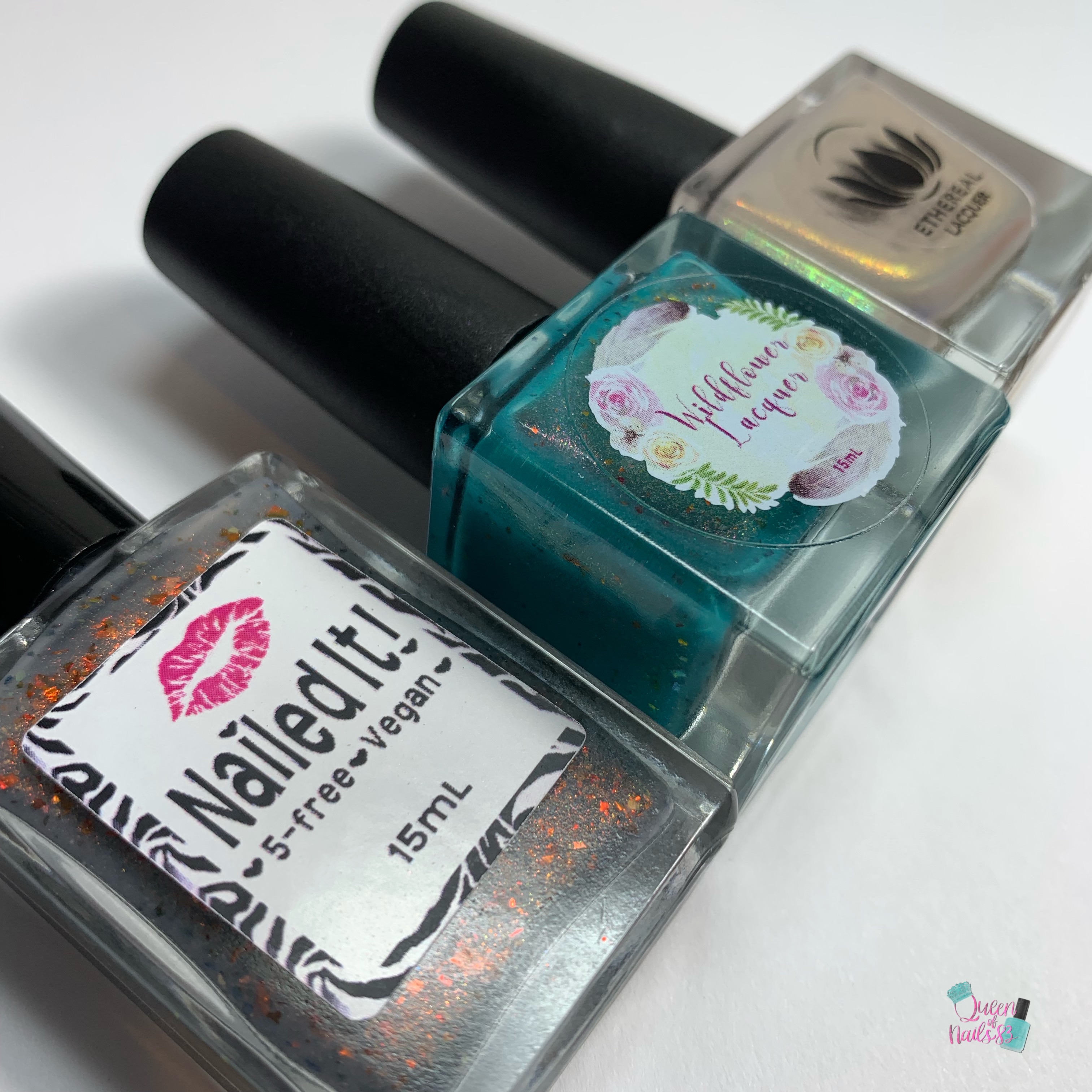 Enjoy…
**All swatches are done using liquid latex peel off base coat, glossy, QDTC and matte topcoat. Swatch photos are taken using artificial lights.**
Ethereal Lacquer – Ashwood
A gossamer cashmere with hints of taupe, and a strong shifting shimmer.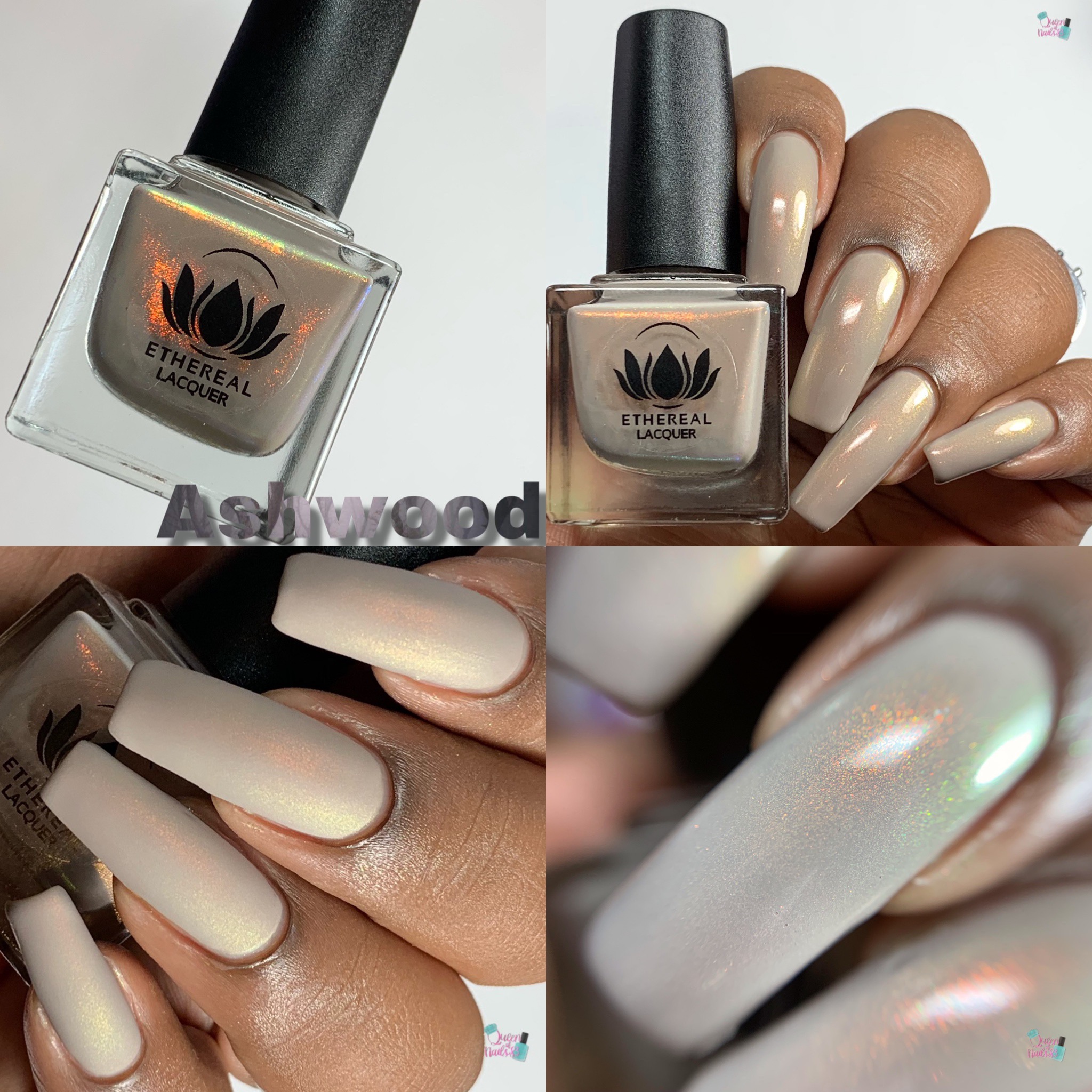 Nailed It! Nail Polish – Dead of Night (T)
A colorless to black thermal with red/gold UCC flakies, red to green crystal flakies, and a subtle copper to green shimmer.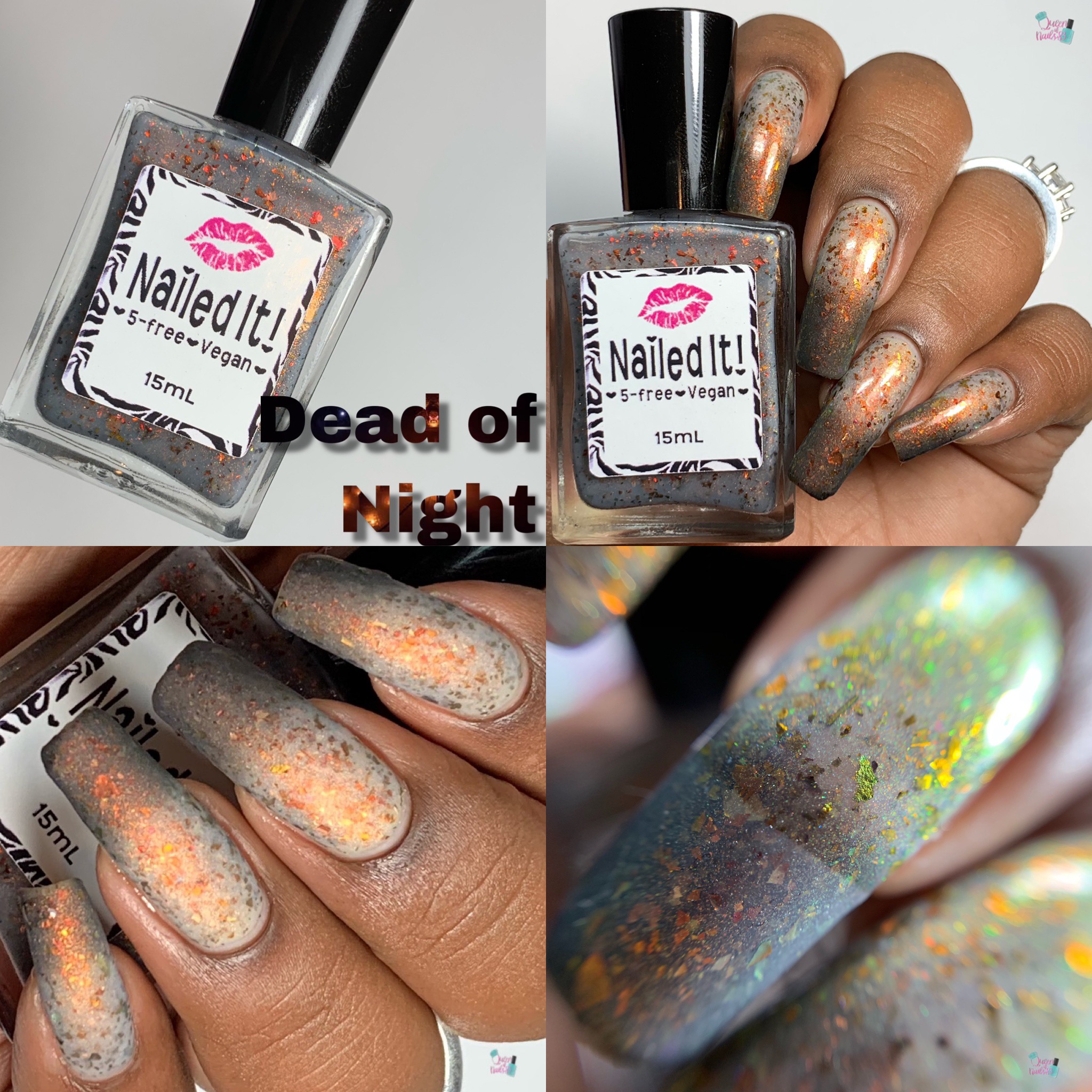 Wildflower Lacquer – Wicked Thicket
A teal base with purple to copper to green aurora shifting shimmer, and red to gold aurora shifting shimmer, and scattered UCC flakies that shift from red to gold.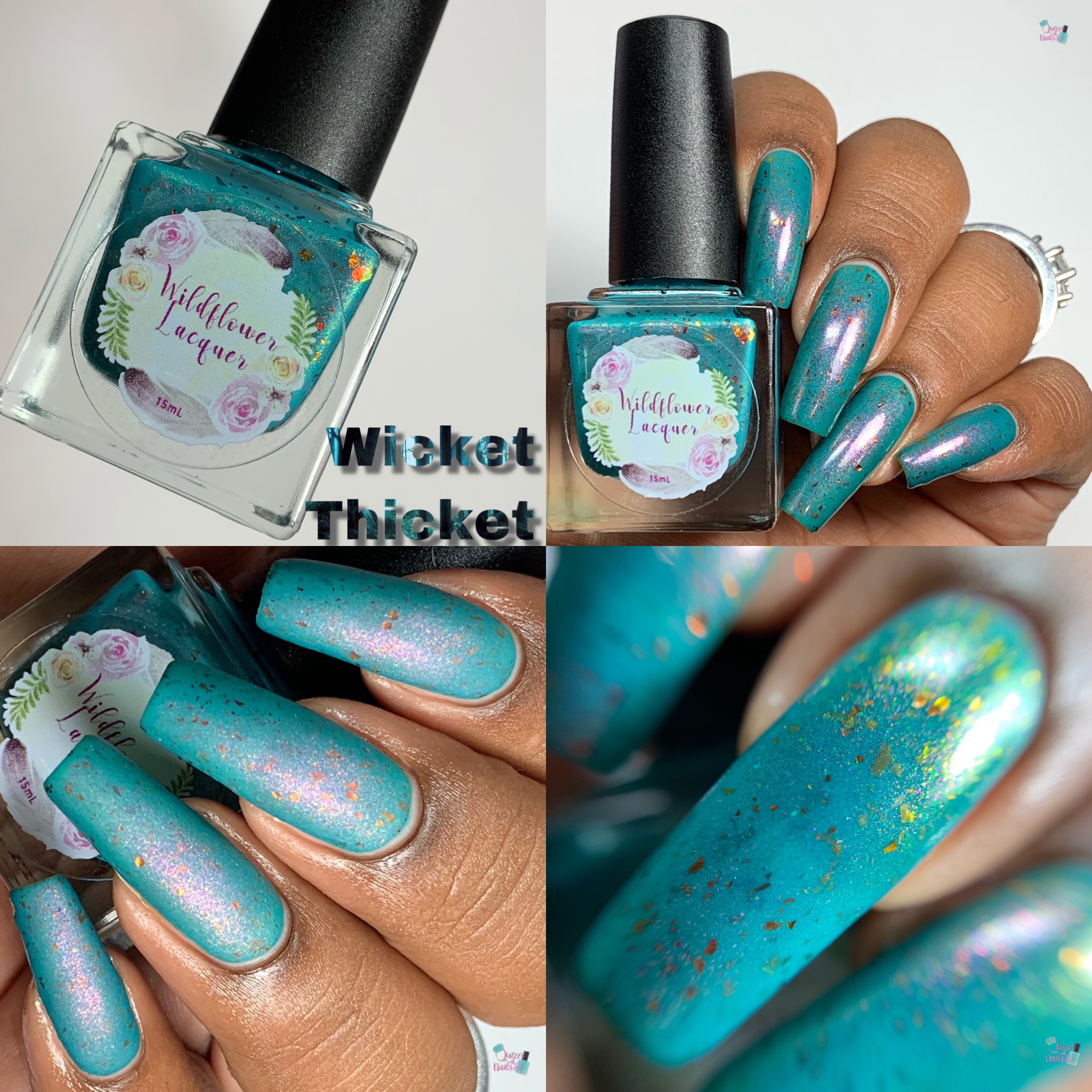 Sparkle and Shine – Haunted Forest
Opacity: swatches shown in 2 thin coats
Price: $30 + shipping
Availability: 9/16 7 PM CDT – 9/23 11:59 PM CDT
Shipping: Within 2-3 weeks of preorder close
Sparkle and Shine
*Like, Comment and Subscribe*
Eat, Laugh, Polish, Repeat
Queen of Nails 83
💕