Hey Sugas!! "Don't suppress yourself, express yourself" is the motto of today's 'new to me" brand, Hawgwilde Cosmetics. And their mission, "…strive to keep motorcycle enthusiasts and the like, visible and glamorous with a high quality cosmetic line." HawgWilde is a U.S. Manufactured, natural vegan, cosmetics provider, offering cruelty-free, 7-free nail color, with staying power that won't burnout your wallet.
Inspired by, and designed, with the female biker in mind, HawgWilde Cosmetics currently offers nail and lip paints with plans of adding skin care. Today I have 3 nail paints. So whadaya say we check them out?!
Enjoy!
**All swatches are done using liquid latex base coat, glossy, QDTC and matte topcoat. Swatch photos are taken using artificial lights.**
Gone Wilde
A vibrant pink holo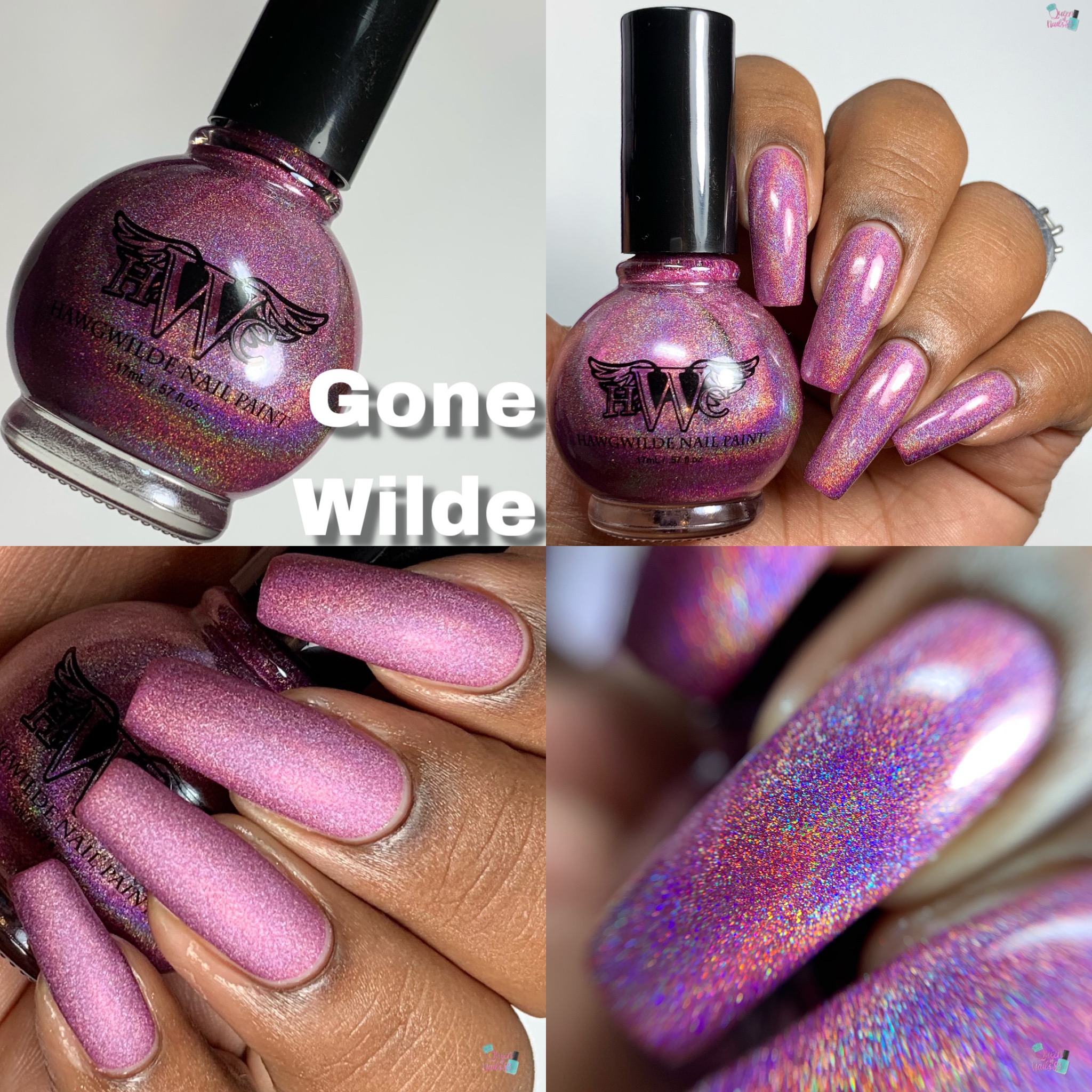 Erotika
A rich and deep purple with fine pink sparkle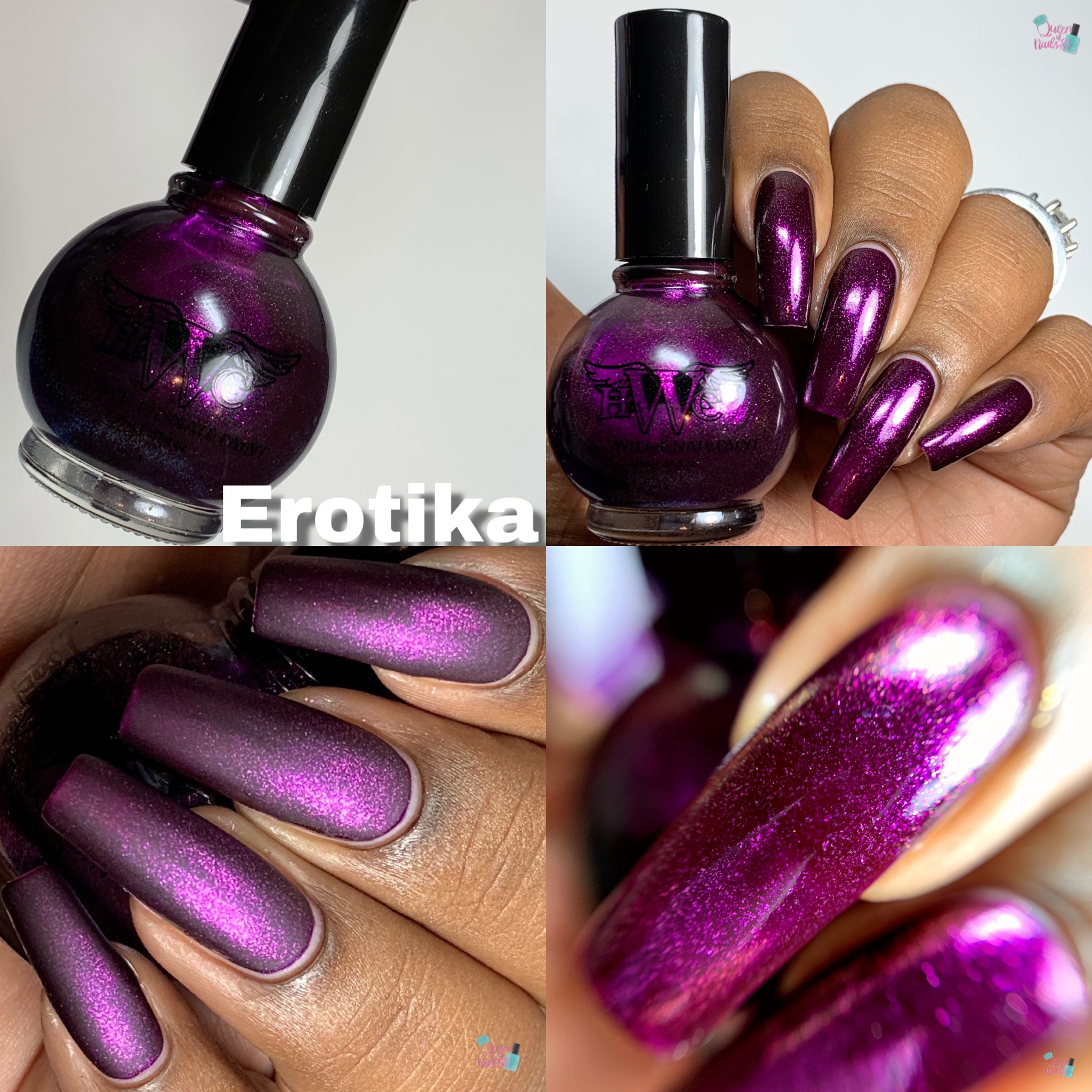 Jezebel
A dark teal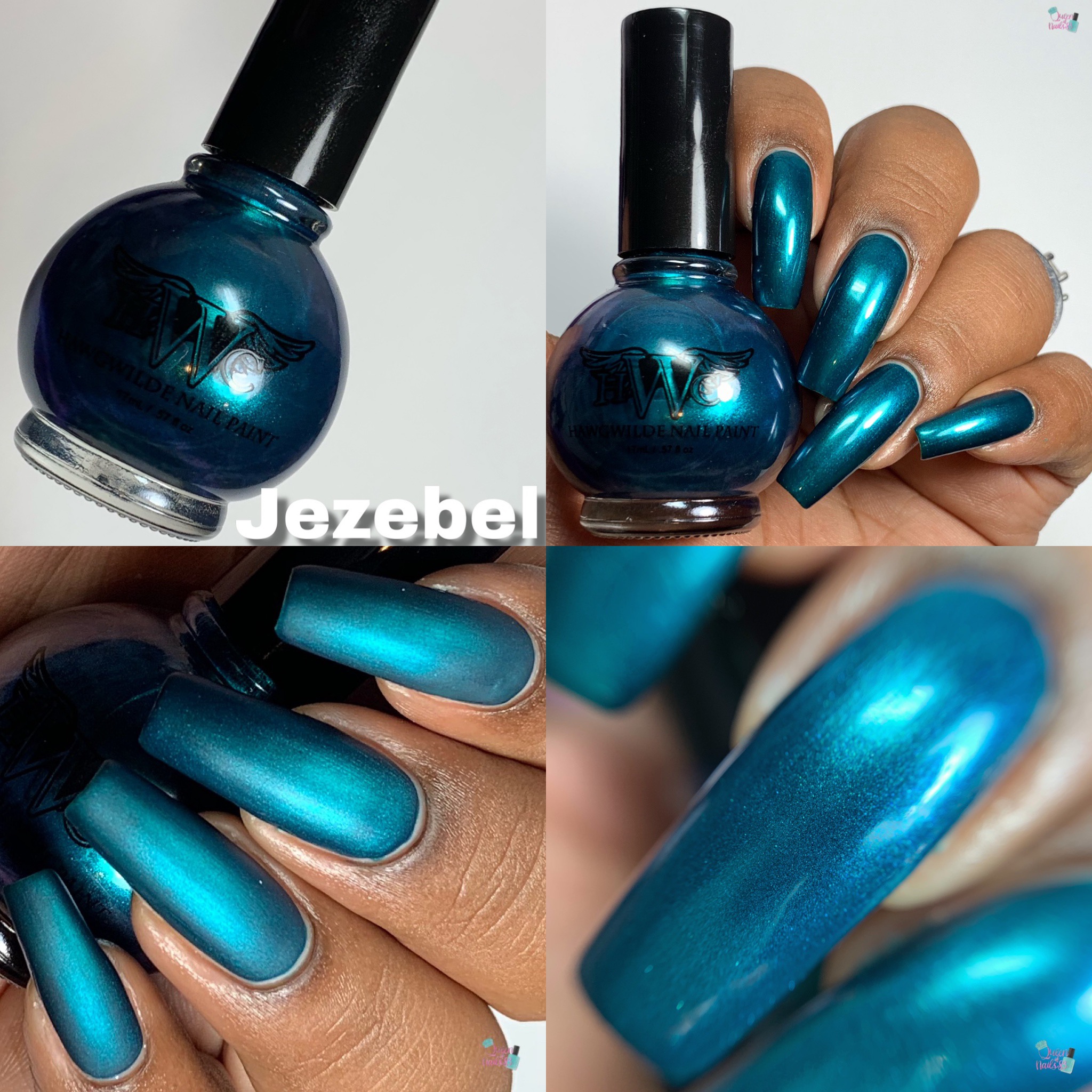 HawgWilde Cosmetics
Overall: No issues. No staining noted. No pooling or flooding. Easy smooth application.
Queen's Choice: Gone Wilde
Opacity: opaque in 2 coats but swatches shown in 3 coats for personal preference
Price: $16/each
Availability: Current
HawgWilde Cosmetics
*Like, Comment and Subscribe*
Eat, Laugh, Polish, Repeat
Queen of Nails 83
💕