Hey Sugas!! It's time for a "new to me" brand!!! Today our featured maker and brand is KC Sprinberg from Northern Nail Polish,
In 2013, KC Springberg created her Michigan based nail polish brand, Northern Nail Polish because of the possible health issues associated with nail polish, ie exposure to carcinogens and other chemicals. Bit as KC says, "one should never have to sacrifice health for beauty," KC began exploring safer options of making nail polish because her love for polish was to much to quit using it all together. 
 Fast-forward to 2017 when KC began selling at local shows and to present day with  full line of polishes with shades and hues perfect for any occasion or day of the week!
Today, I am excited to share the upcoming 10-piece Fall 2019 Collection and Thermal Trio releasing Sunday, September 1st! 
Enjoy!
**All swatches are done using liquid latex base coat, glossy, QDTC and matte topcoat. Swatch photos are taken using artificial lights.**
Fall 2019
Cool, Crisp Autumn Air
A holo shimmering navy blue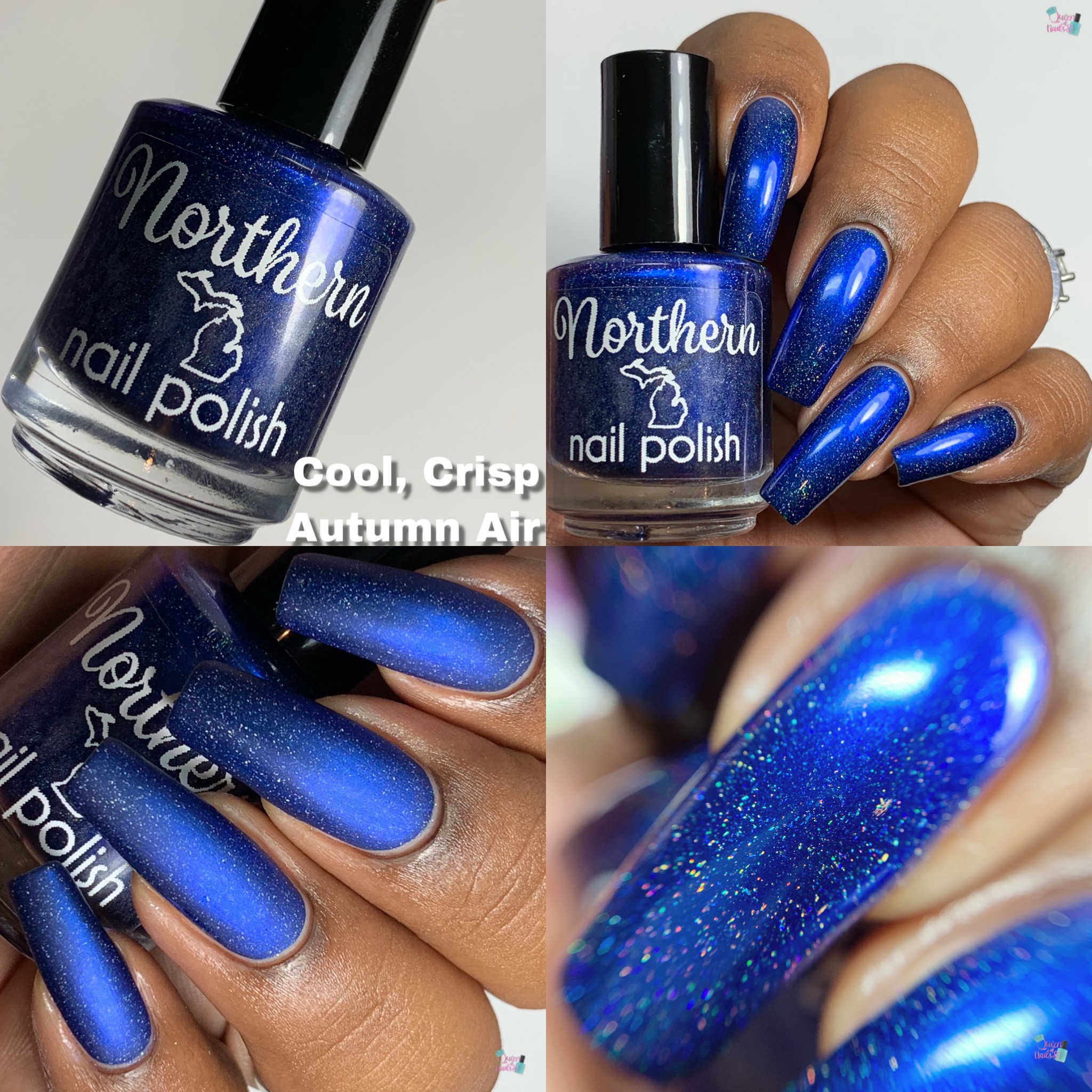 Sweater Weather
A shimmering bright apple green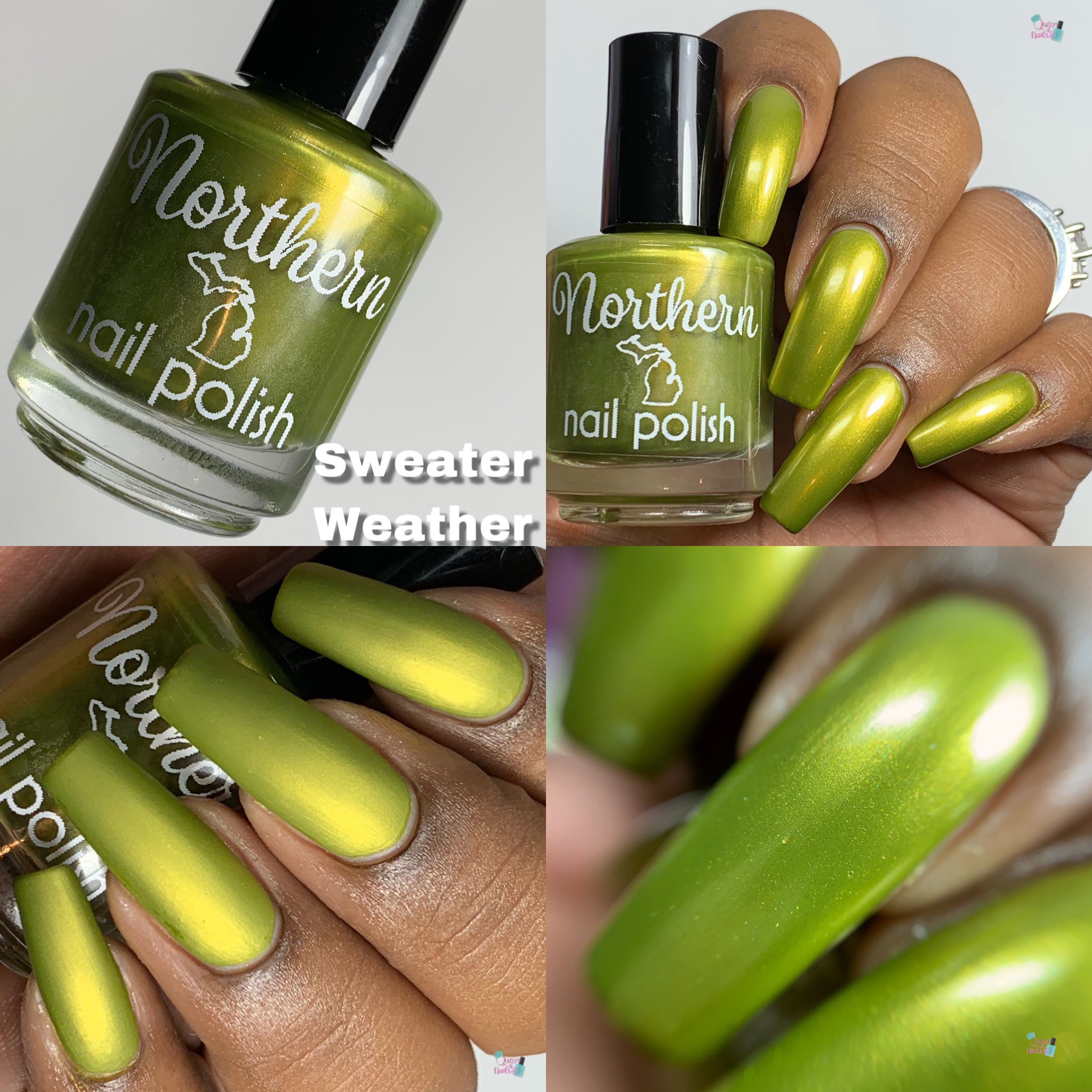 Autumn Colo Tour
A brown/red/blue multichrome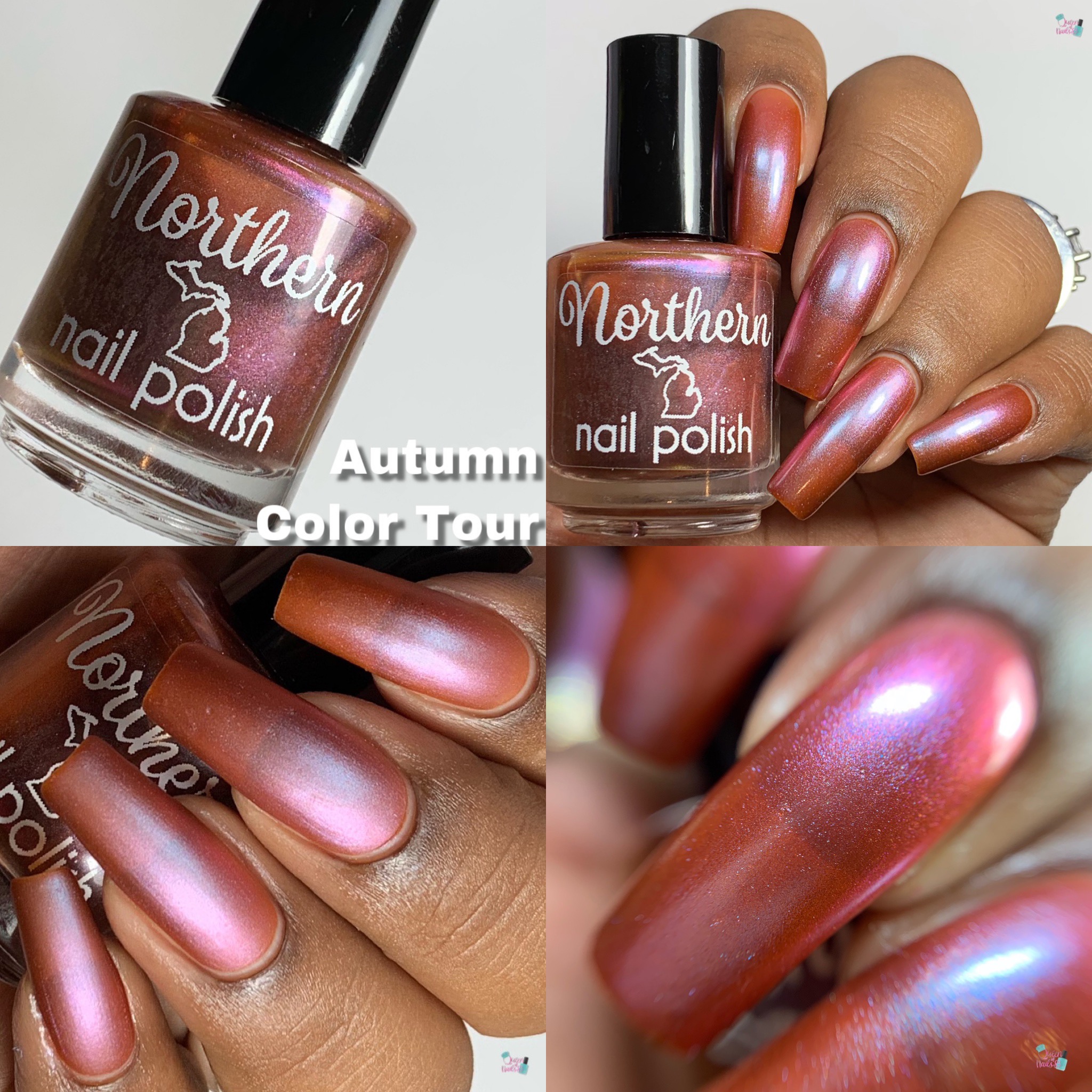 Oktoberfest
A shimmering bronze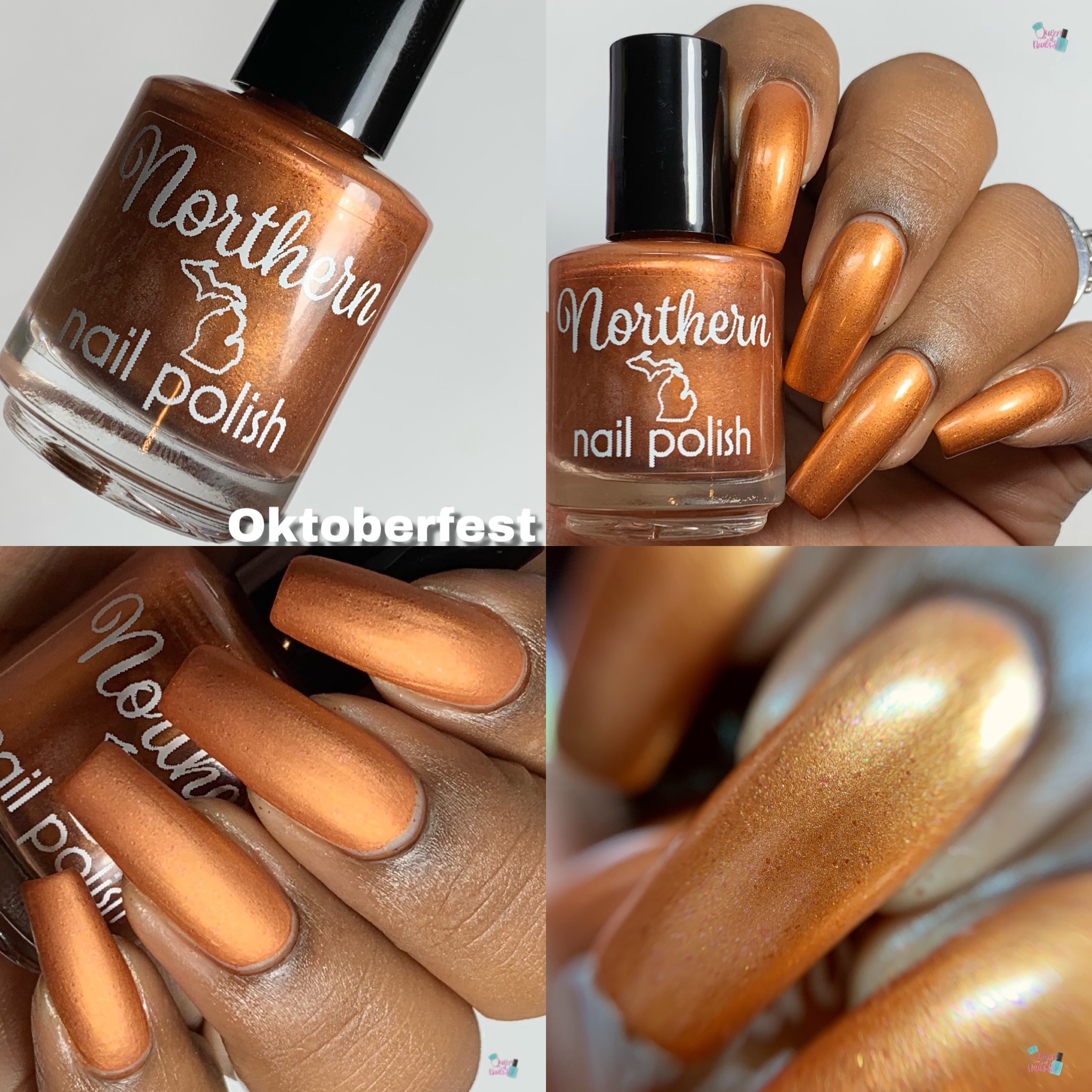 Hayrides & Corn Mazes
A tan creme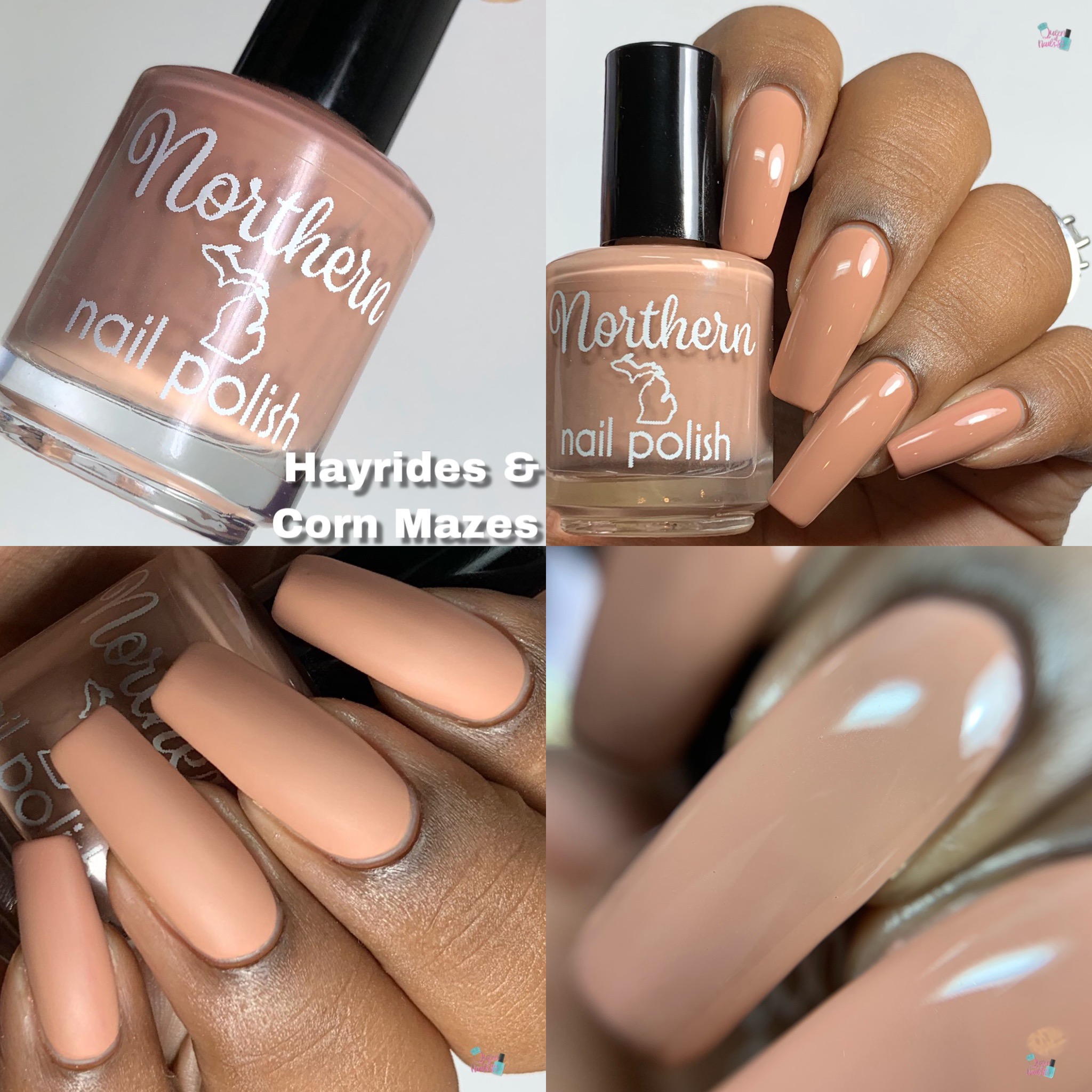 Fresh Cider & Donuts
A brick creme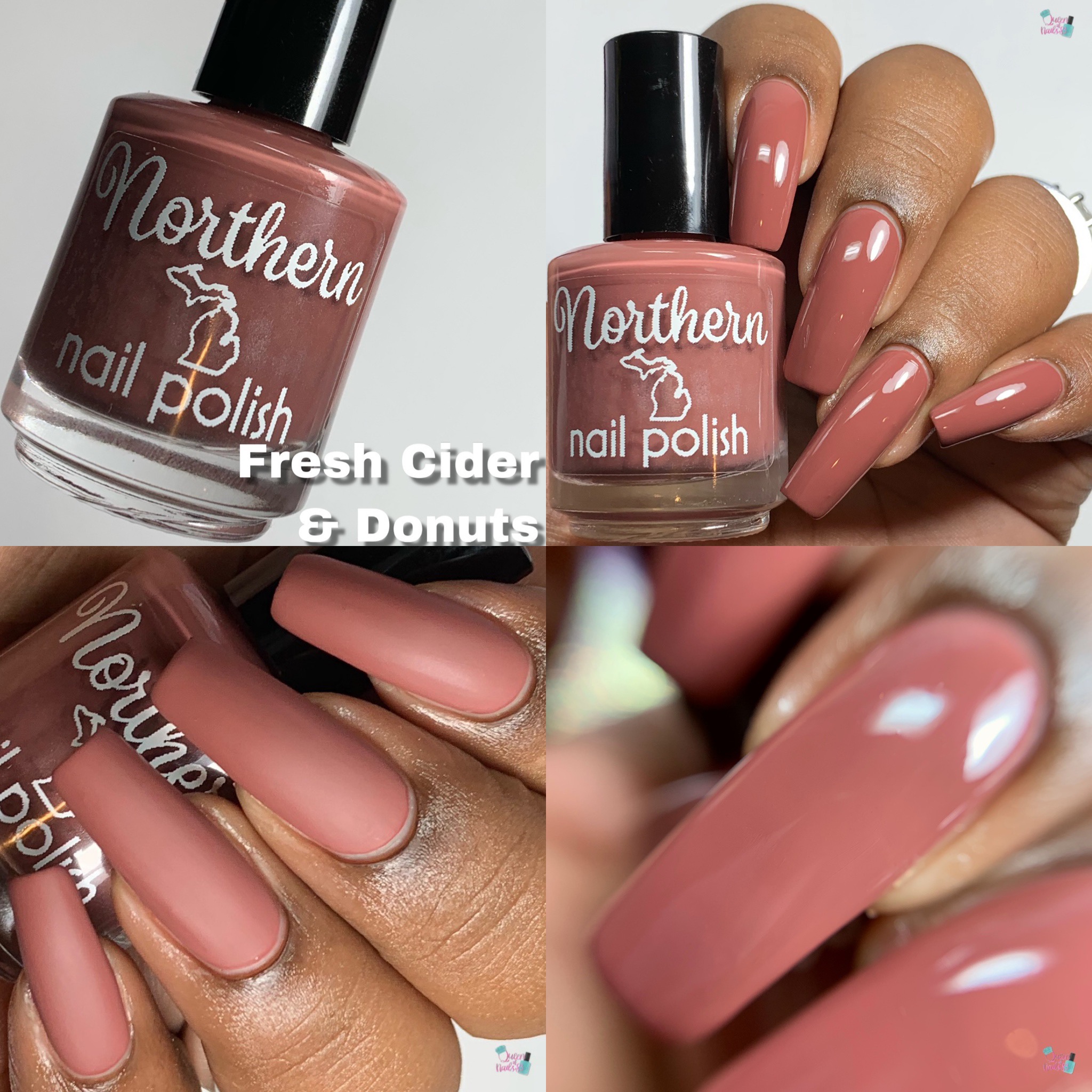 Apple Picking
A berry creme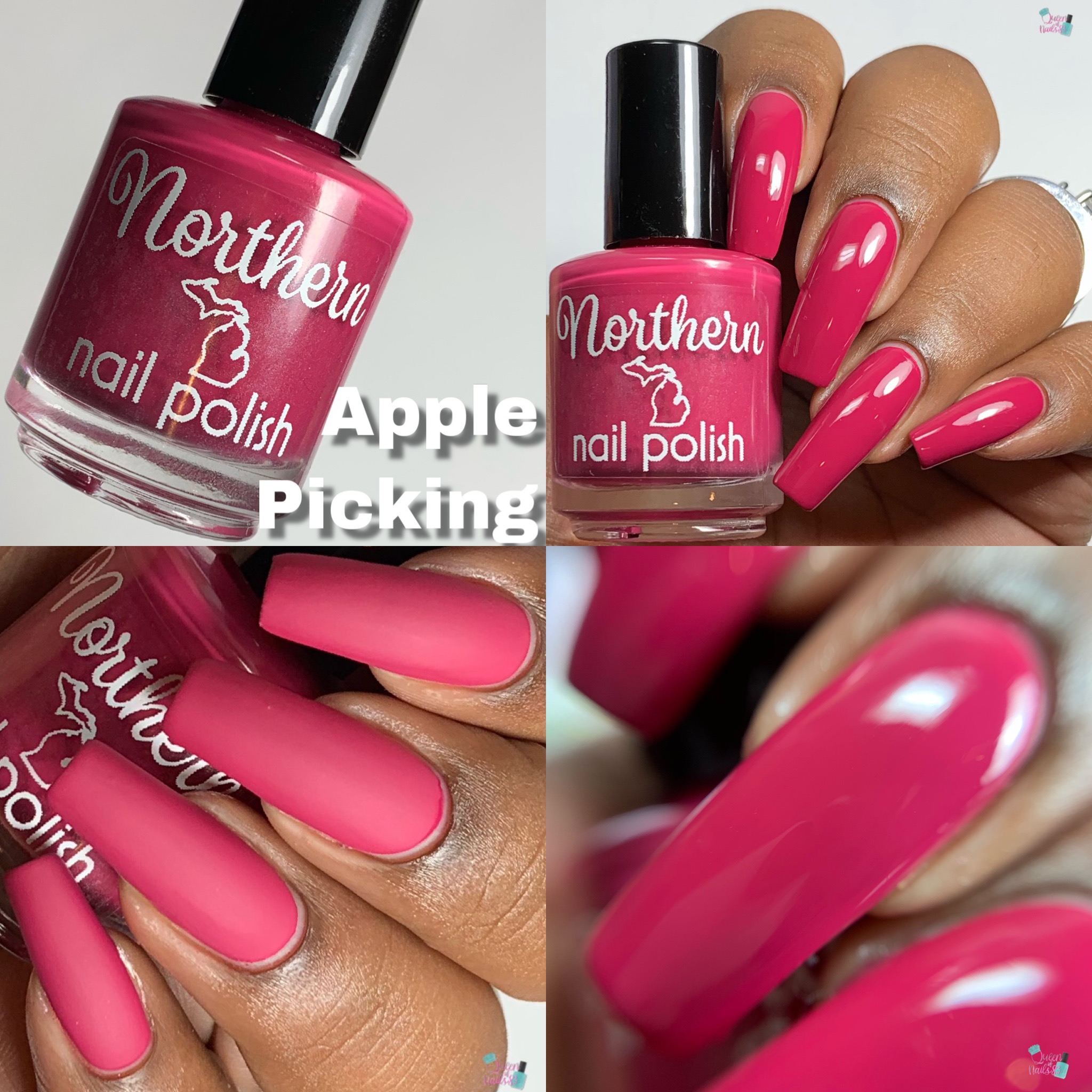 Thermal Trio
Ferndale (T)
A jean blue to violet to seafoam green tri-thermal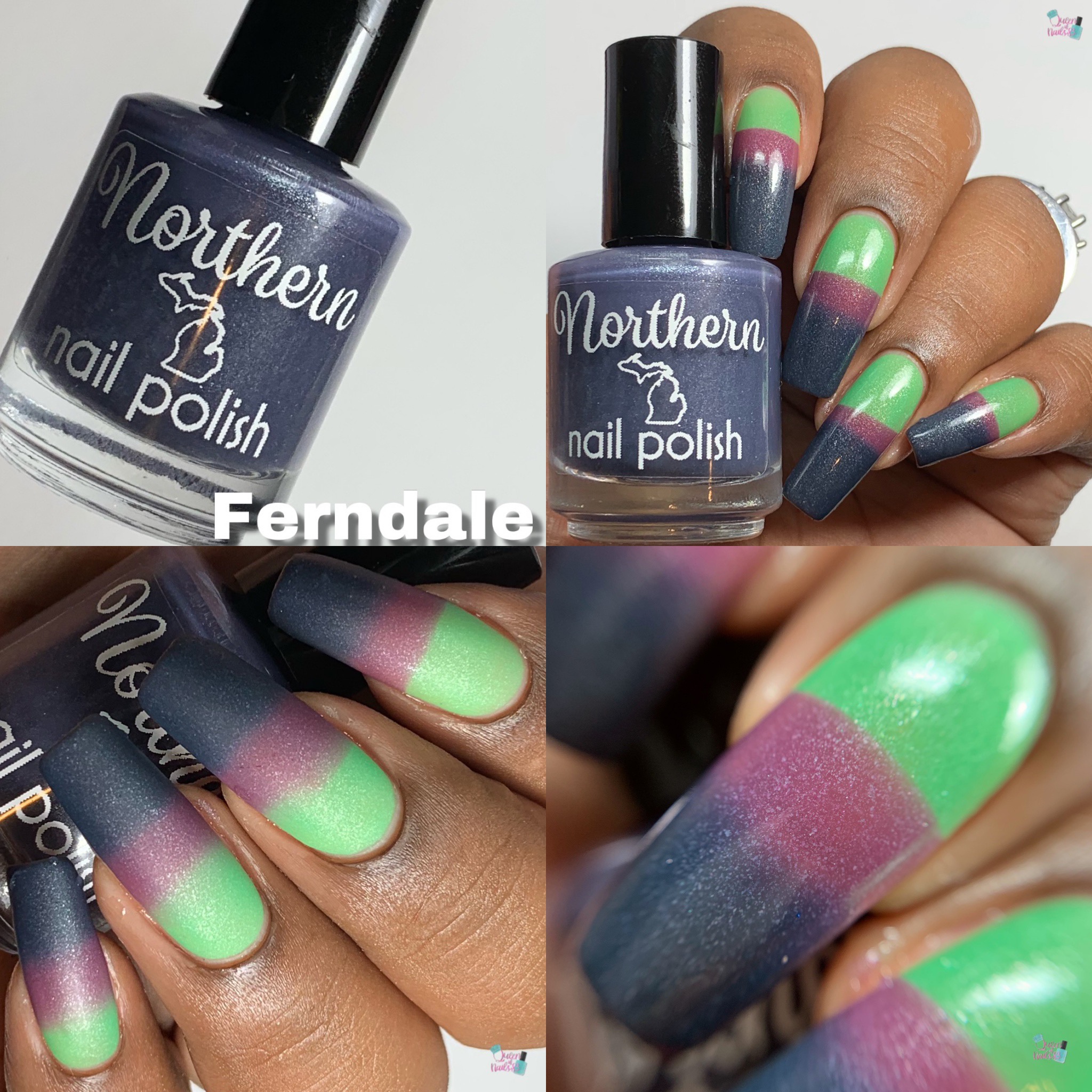 Royal Oak (T)
A purple to blue to sky blue tri-thermal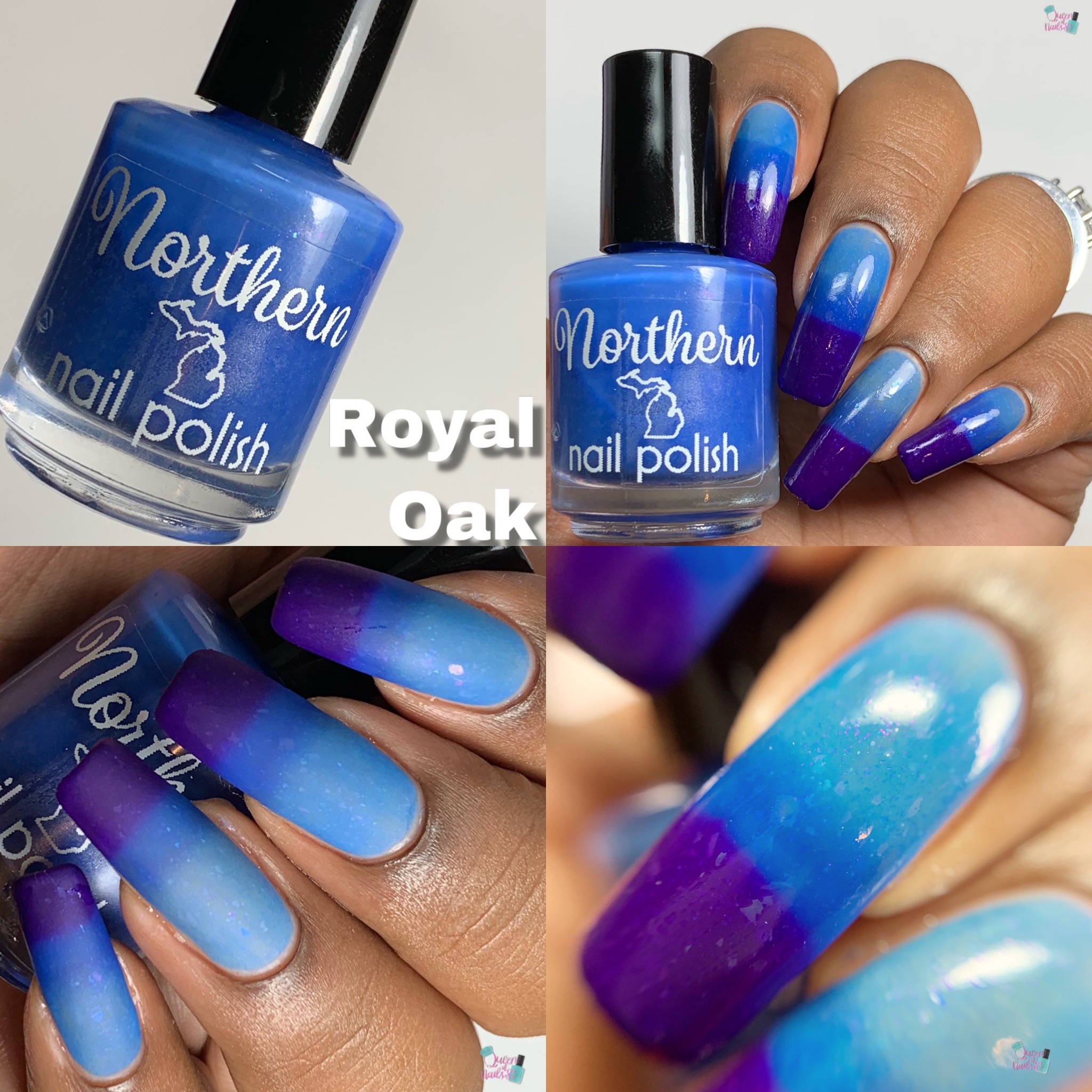 Birmingham (T)
A maroon to red to bright pink tri-thermal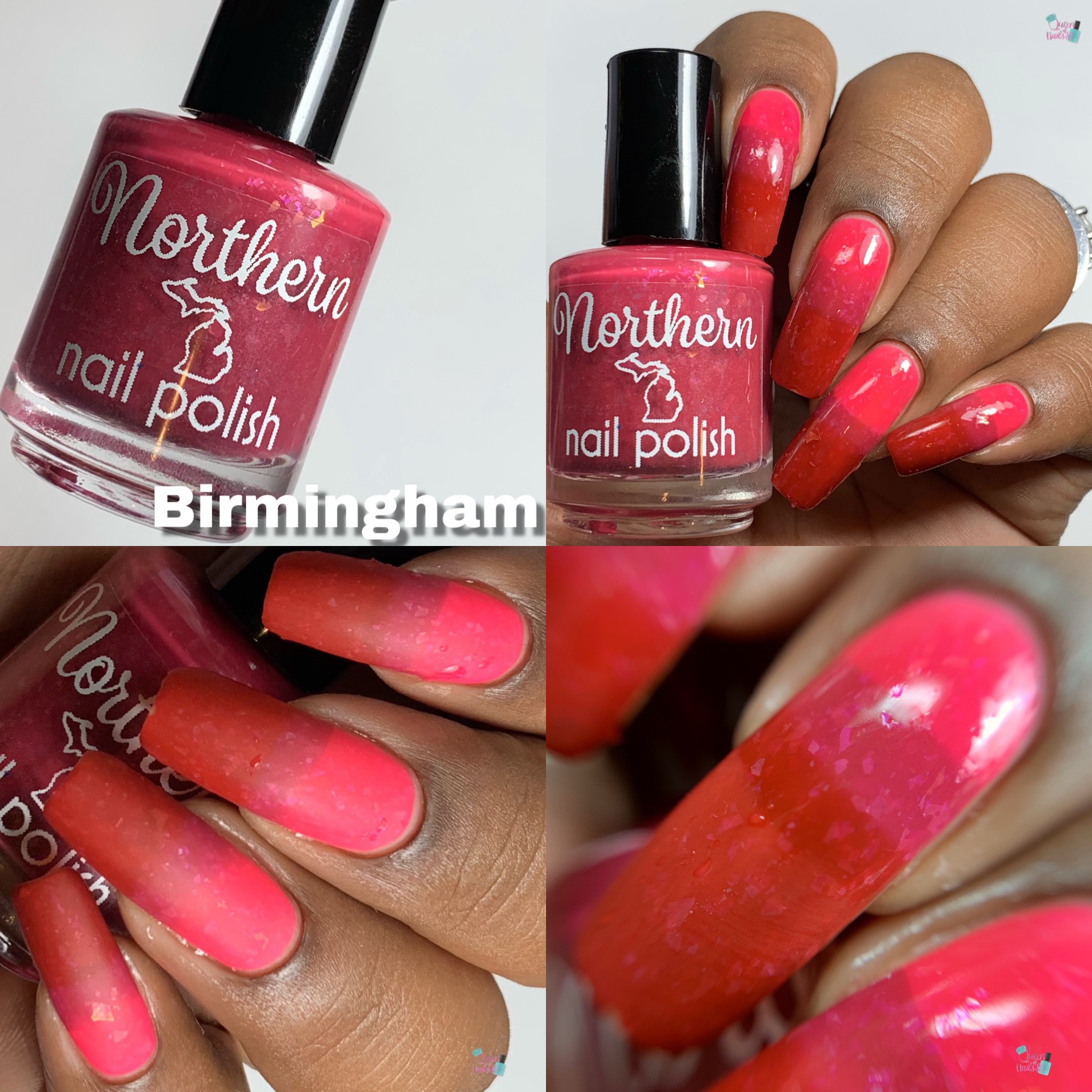 Northern Nail Polish – Fall 2019 Collection and Thermal Trio
Overall: 4.5 out of 5 stars!!! The only thing that would have put this at a perfect 5 out of 5 would have been if there were more colors!!! I love the diversity of this collection; shimmers, cremes and thermal… oh my! Everything applied like a dream. Smooth, easy application. No pooling, dragging or staining noted. Shades are rich and vibrant and a great addition to the approaching autumn season.
Queen's Choice: Cool, Crisp, Autumn Air
Opacity: swatch shown in 3 coats.
Price: $12/each
Availability: Sunday, September 1st
Northern Nail Polish
*Like, Comment and Subscribe*
Eat, Laugh, Polish, Repeat
Queen of Nails 83
💕