Greetings from Tonic-town! Today I have the 6 piece Soft Shimmer Collection from Tonic.
This collection debuted at PCNOLA 2019 and will now be available to the masses on September 8th!
Enjoy!
**All swatches are done using liquid latex base coat, glossy, QDTC and matte topcoat. Swatch photos are taken using artificial lights.**
Lagoon
A creamy teal green with blue shimmer glow that shifts to purple at an angle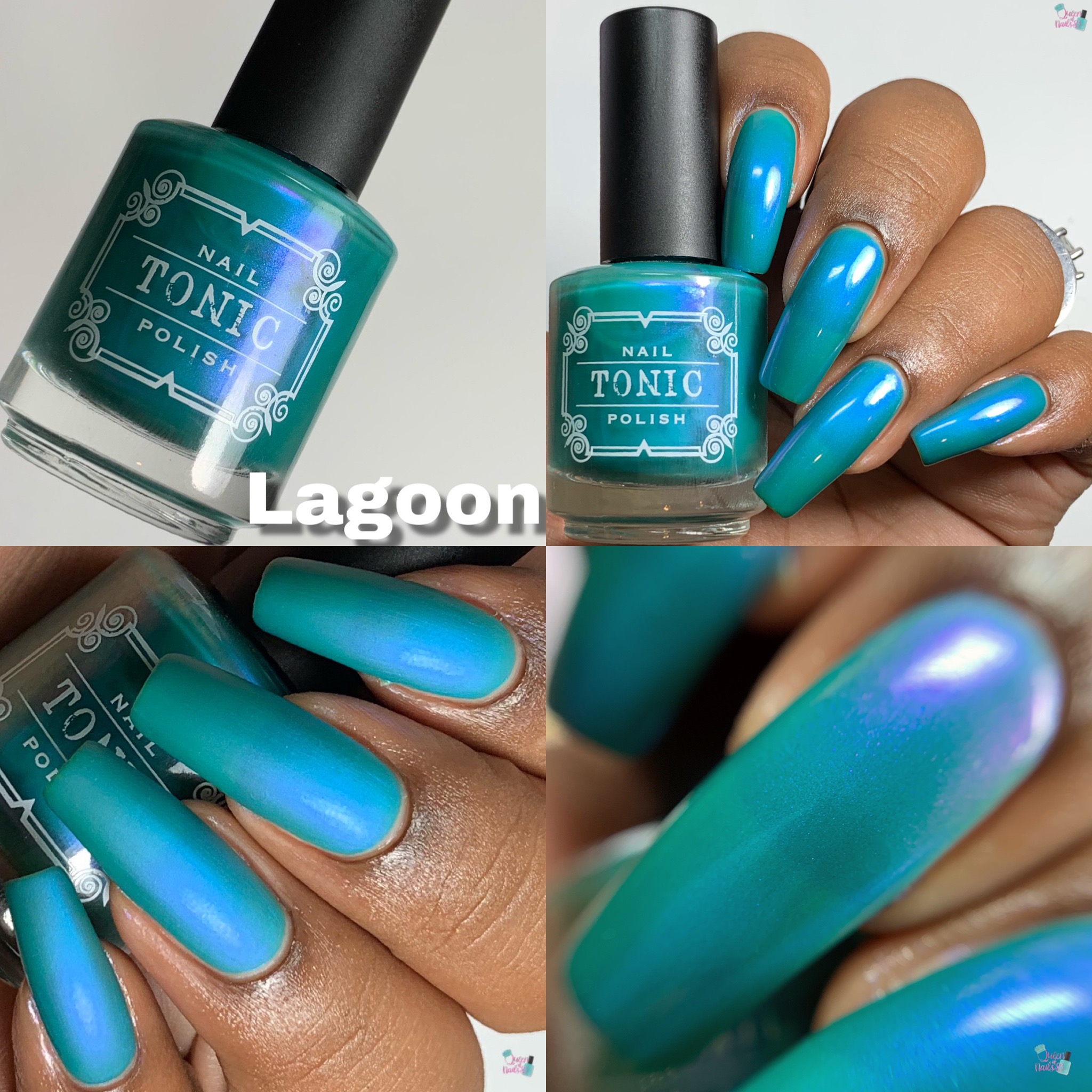 Twilight Mist
A soft blurple with pinky-peach shimmer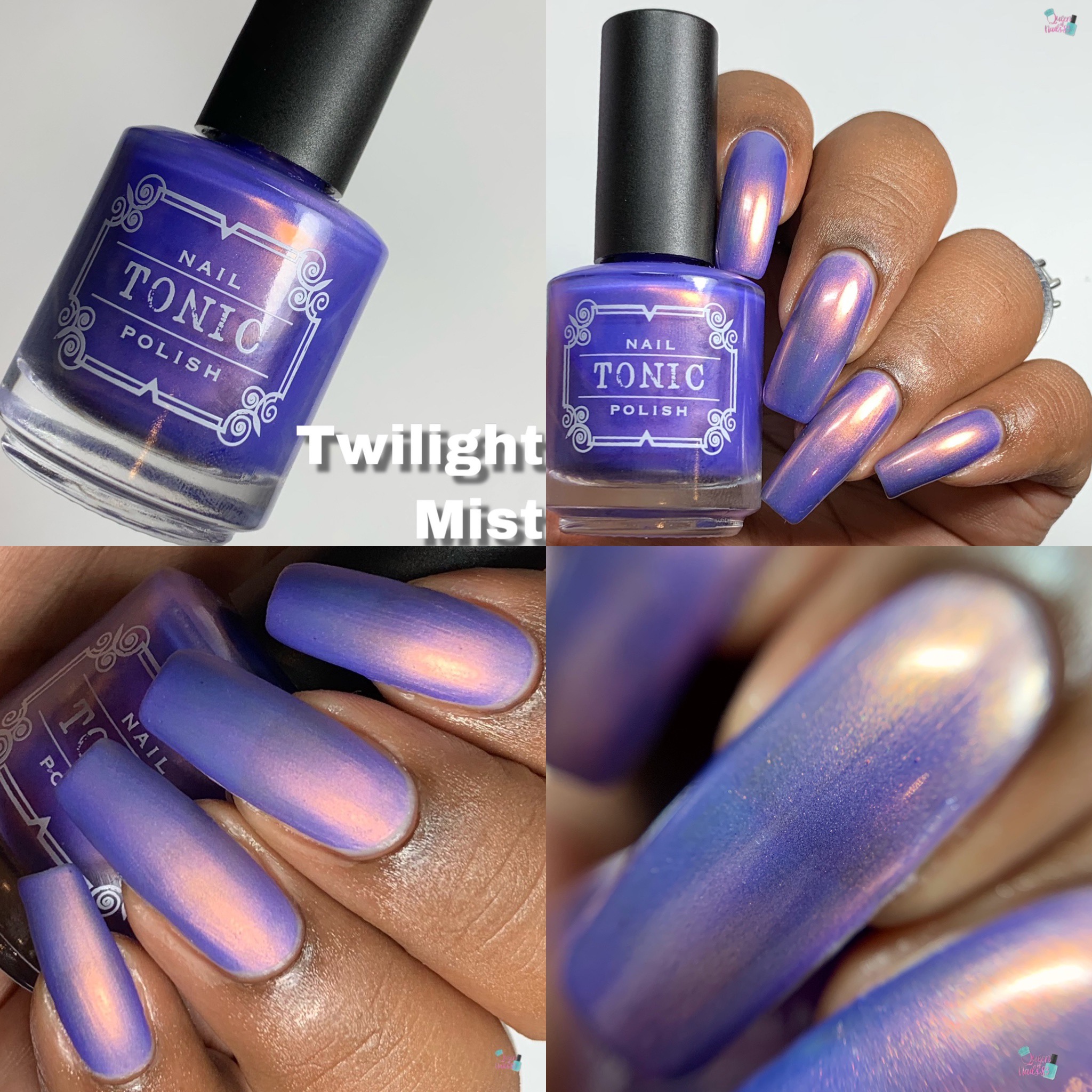 Moonstruck
A sky blue with peachy-copper shimmer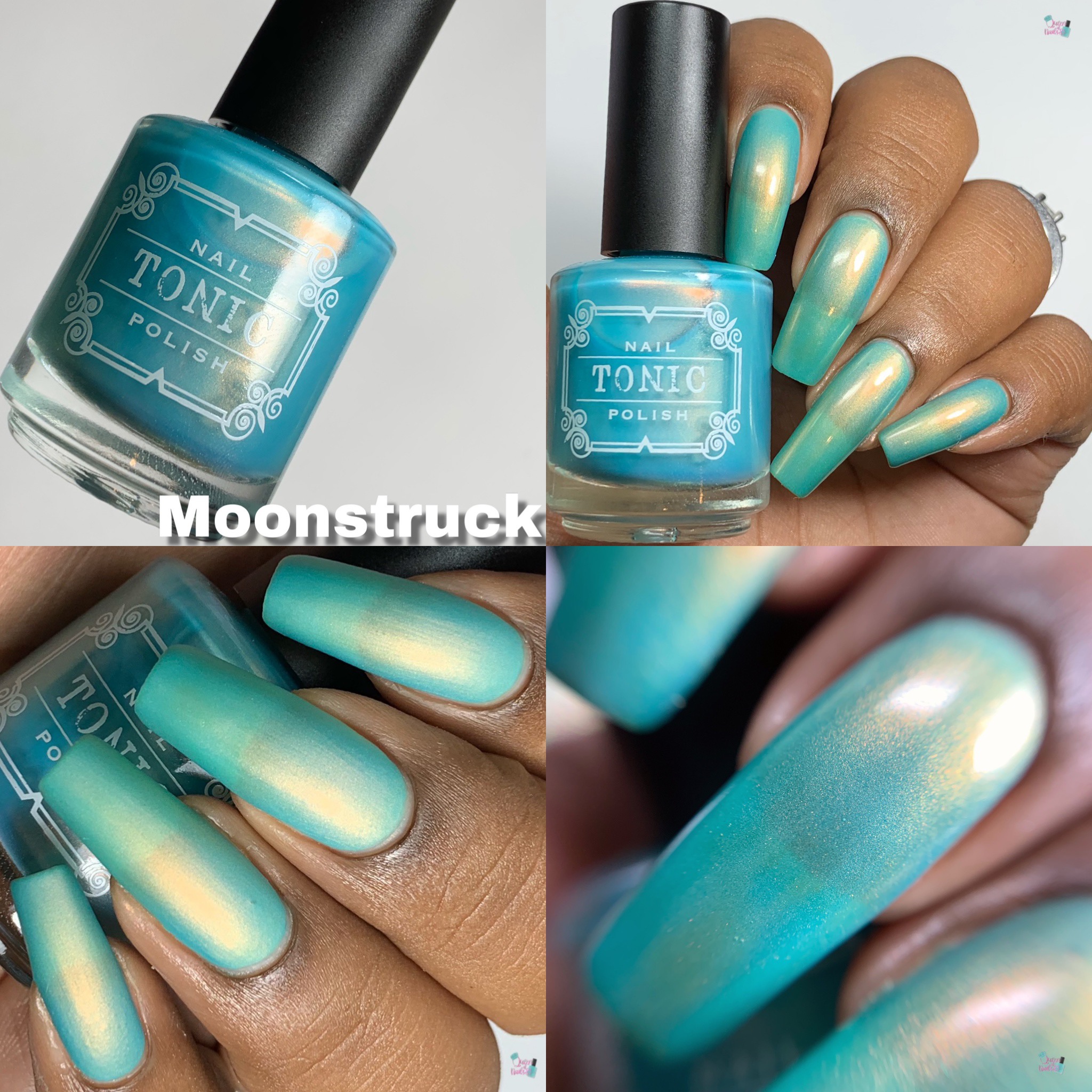 She Sells Sea Shells
A cool toned pink with peach shimmer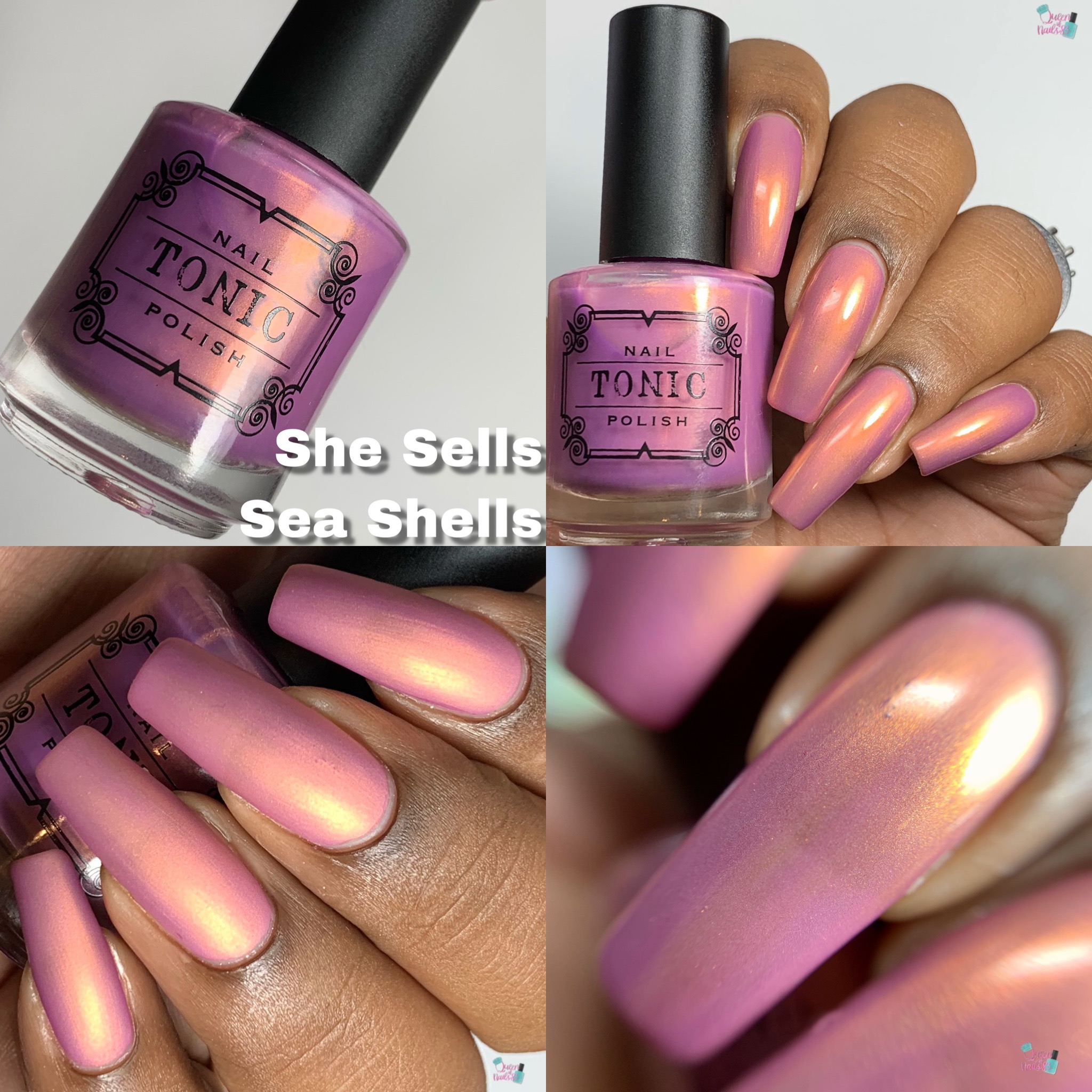 Slime and Snails
A creamy spring yellow-green with peach shimmer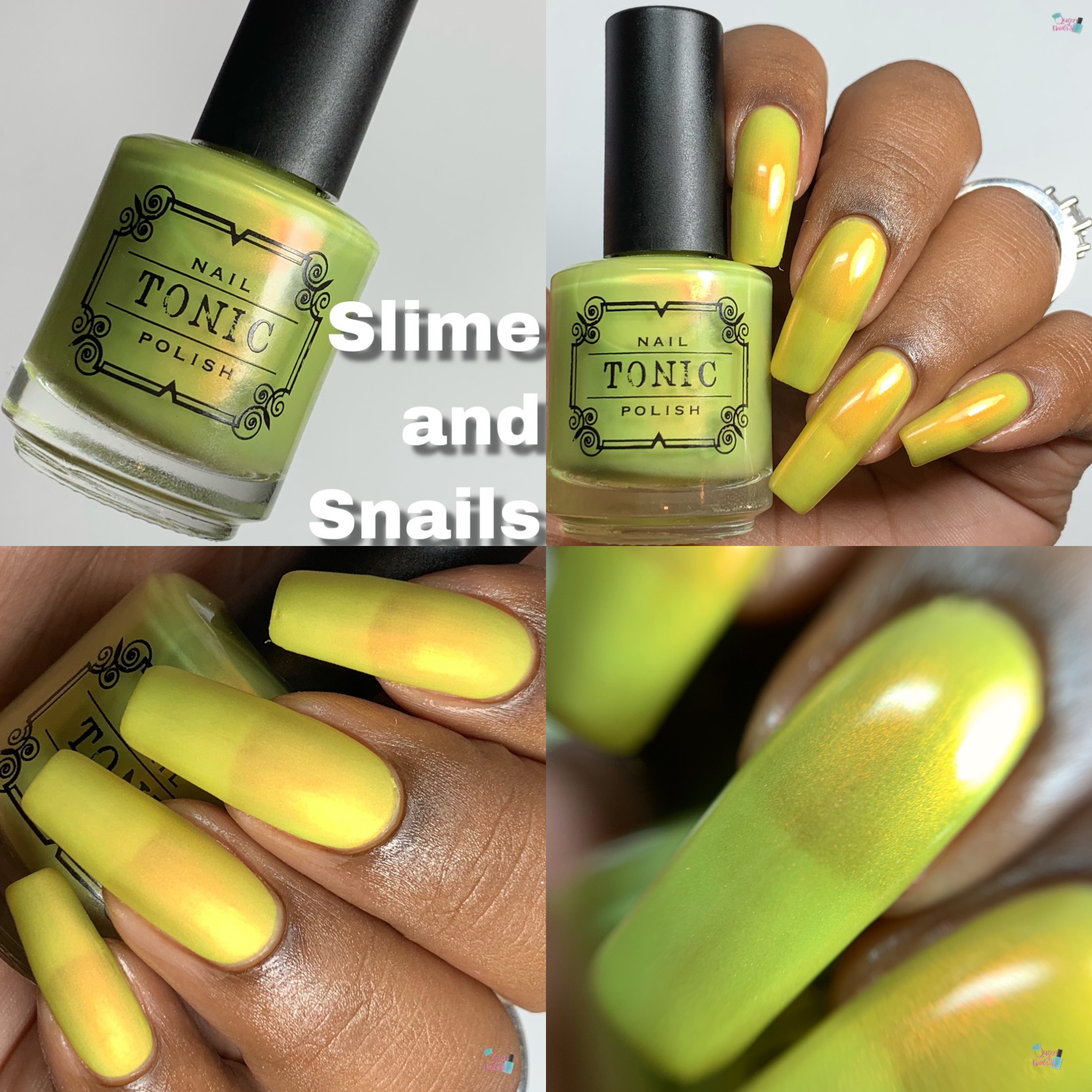 Macaw
A creamy red with blue shimmer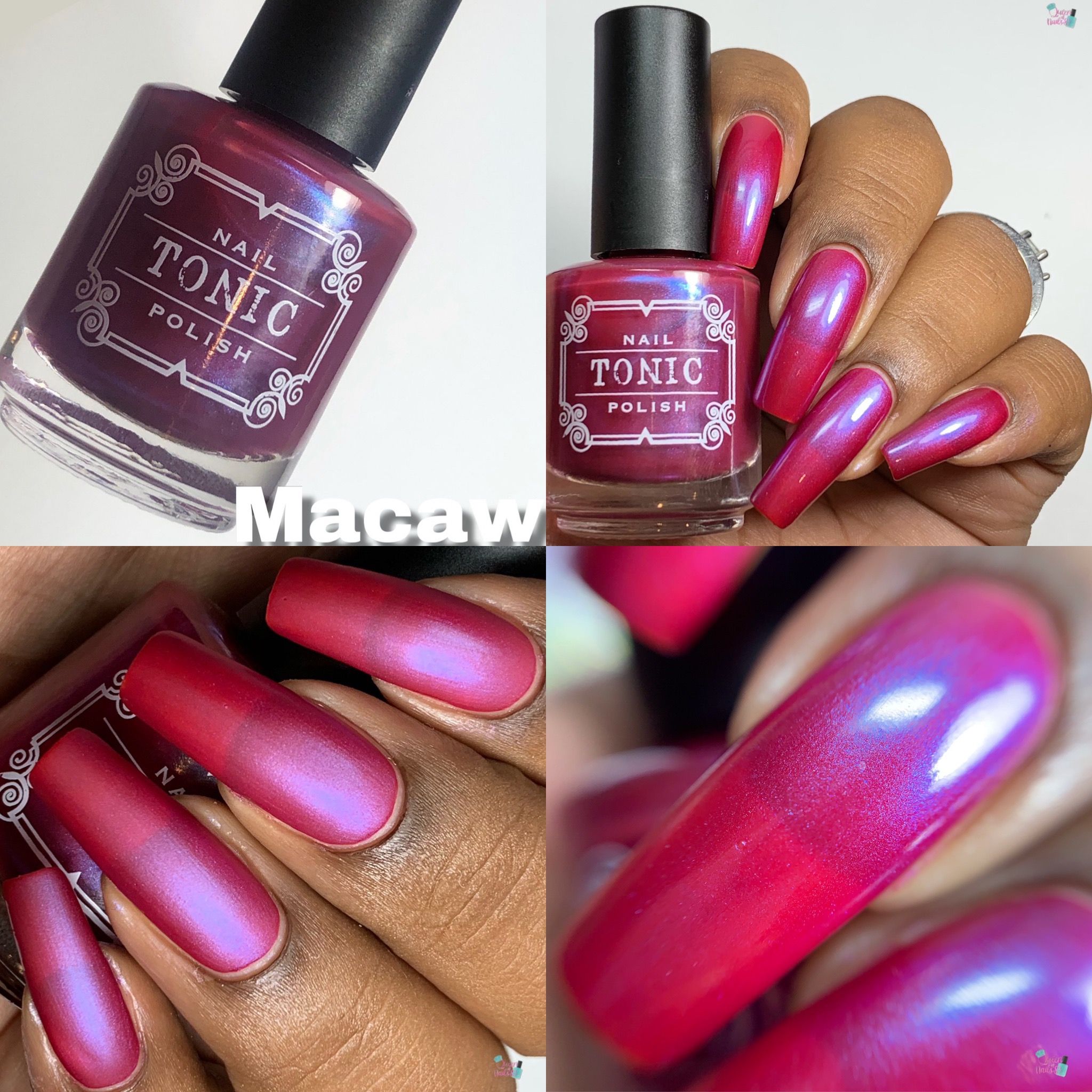 Tonic Nail Polish – Soft Shimmer Collection
Opacity: swatch shown in 3 coats.
Price: $10 each or shebang option for $60
Availability: TBA
Tonic Nail Polish
*Like, Comment and Subscribe*
Eat, Laugh, Polish, Repeat
Queen of Nails 83
💕