Hey Sugas!! Sitting at cheerleading practice and decided now is a great time to do a little blogging.
Today I have the September COTM and FOTM from Femme Fatale Cosmetics. Both polishes will be available September 1st – 5th.
Enjoy!
**All swatches are done using liquid latex base coat, glossy, QDTC and matte topcoat. Swatch photos are taken using artificial lights.**
September 

COTM
Lunar Pearl
A smoky redwood purple base gives way to a turquoise gleam, blue iridescent glass flakes, scattered holographic particles and superfine copper metallic flakes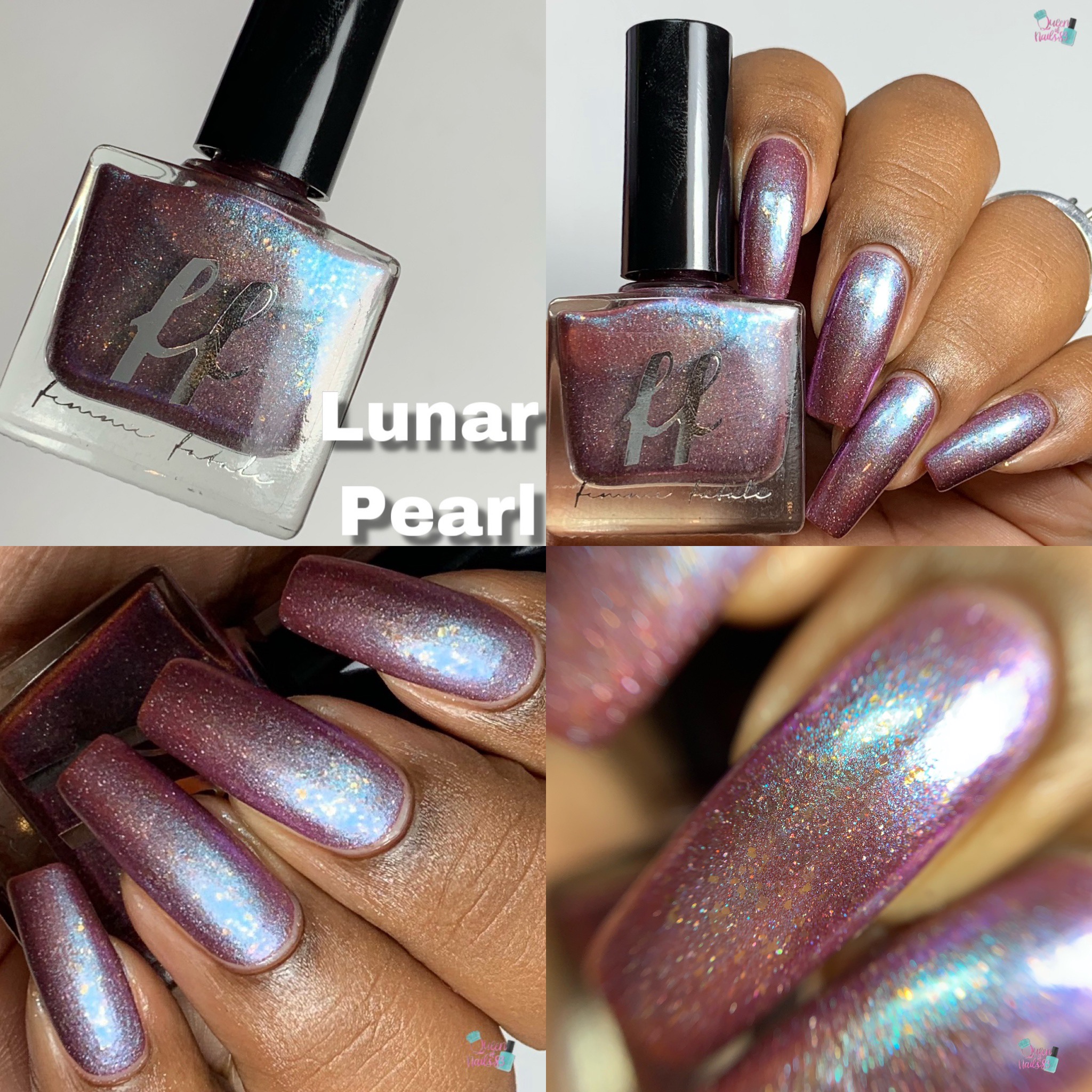 September 

FOTM (FB Fan Group Exclusive)
Sequin Stardust
A soft sea-green creme with golden holographic glitters in various sizes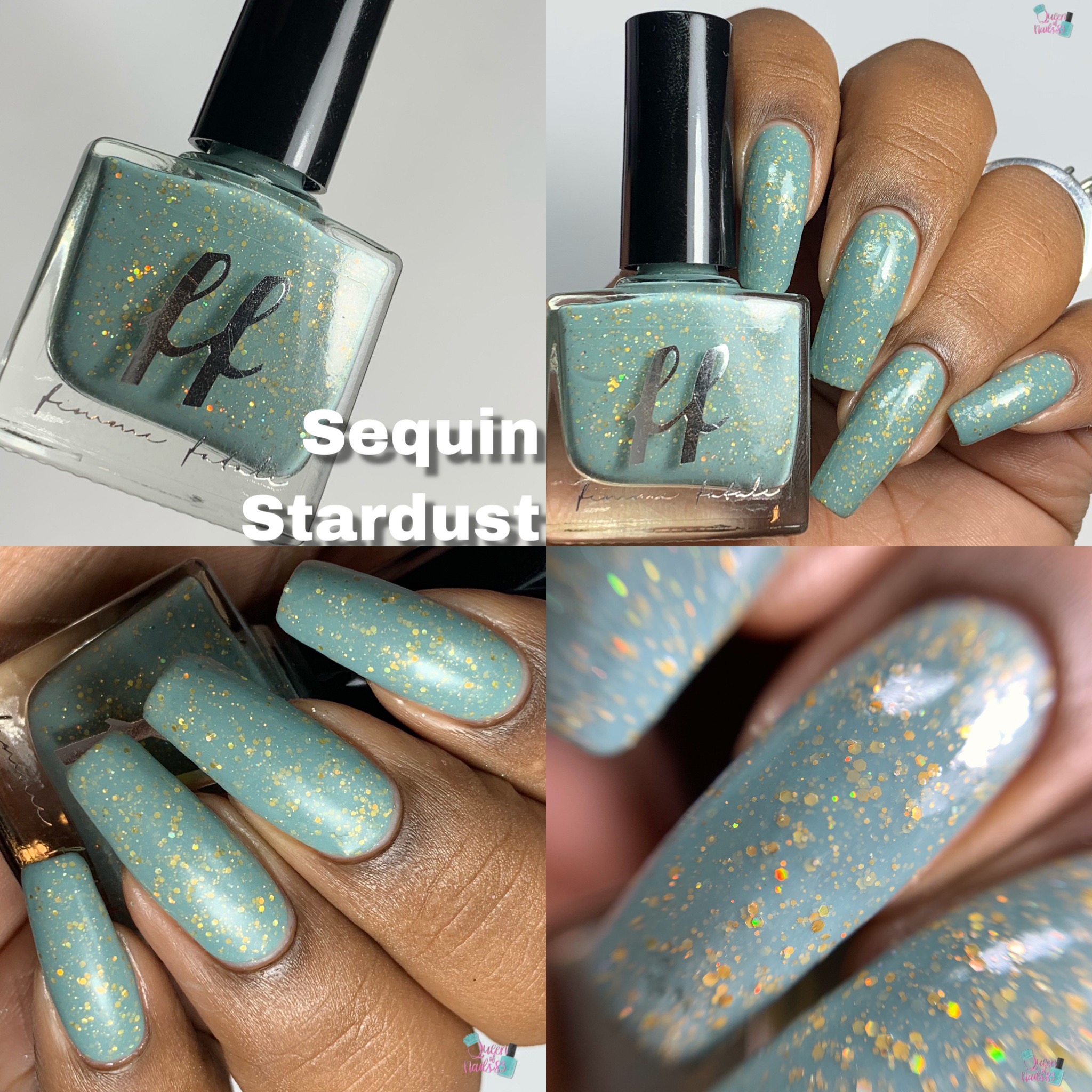 Femme Fatale Cosmetics – September COTM and September FOTM
Opacity: swatch shown in 3 coats.
Price: $12.00 AUD each
Availability: September 1st – 5th
Femme Fatale Cosmetics
*Like, Comment and Subscribe*
Eat, Laugh, Polish, Repeat
Queen of Nails 83
💕