Hey Sugas!!! Who's ready for a look at 4 new shades from LynB Designs??
These 4 new polishes will be debuting at Indie Expo Canada (IEC) this Sunday, August 18th and then online Friday, August 23rd!!
Enjoy…
**All swatches are done using liquid latex peel off base coat, Matte Top Coat and glossy, QDTC. Swatch photos are taken using artificial lights.**
Ew, David
A cornflower blue base with intense linear holo and blue to pink to purple shifting shimmer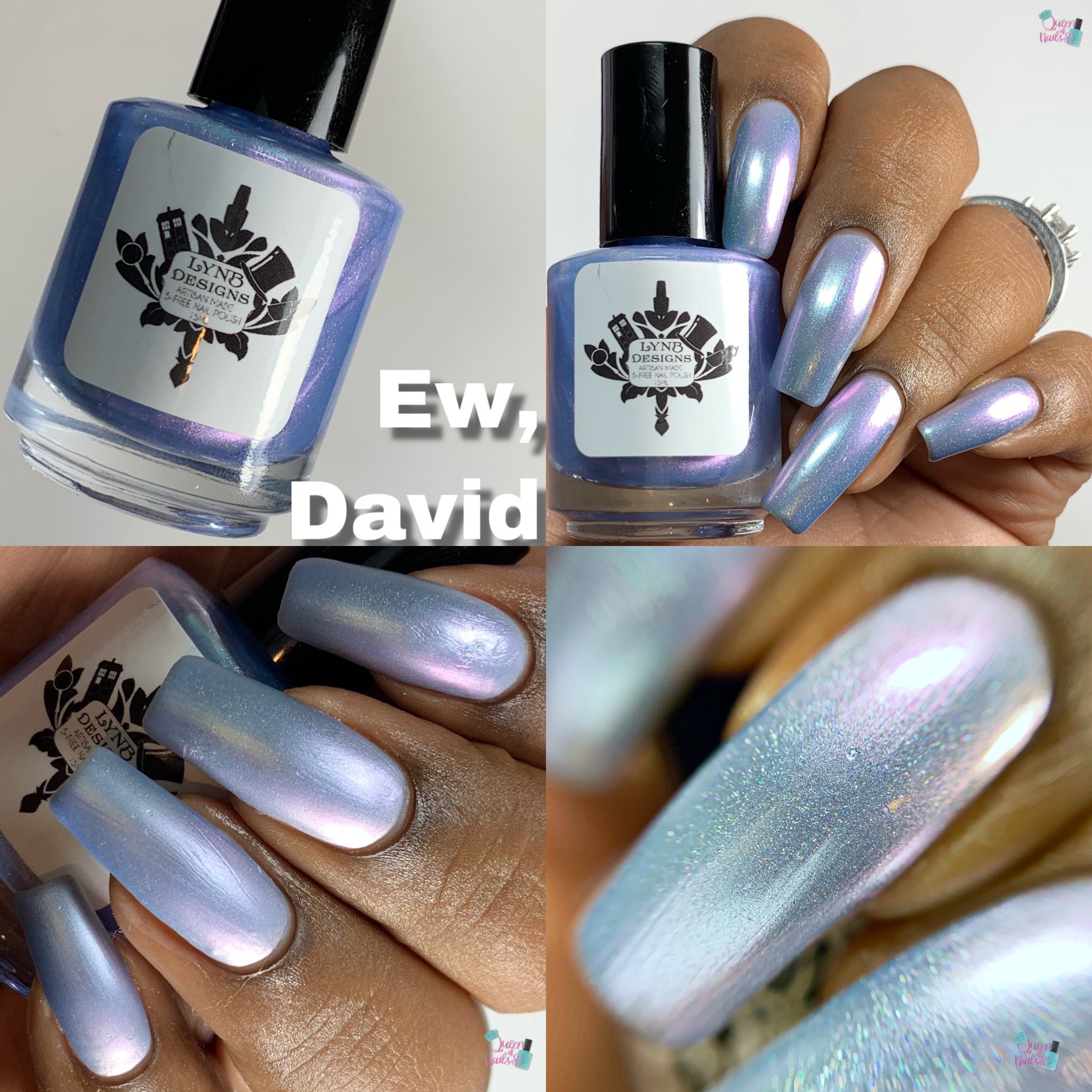 Eat Glass!
A pastel multichrome that shifts from green to silver to pink with linear holo and gold to green to red to orange UCC flakies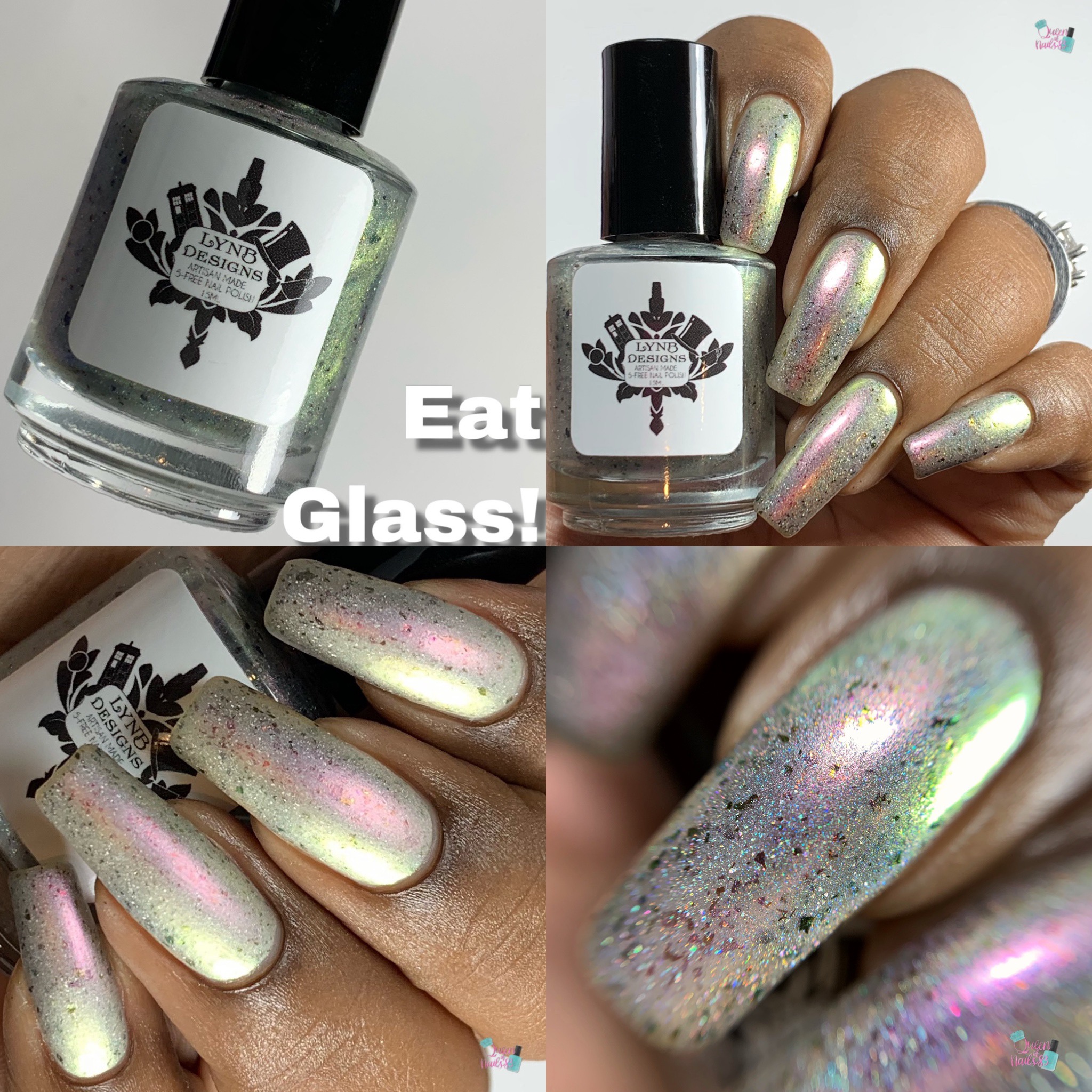 The Bebe
A pastel aqua base with red to orange shifting shimmer, holo micro flakies, color shifting flakies, and UCC flakies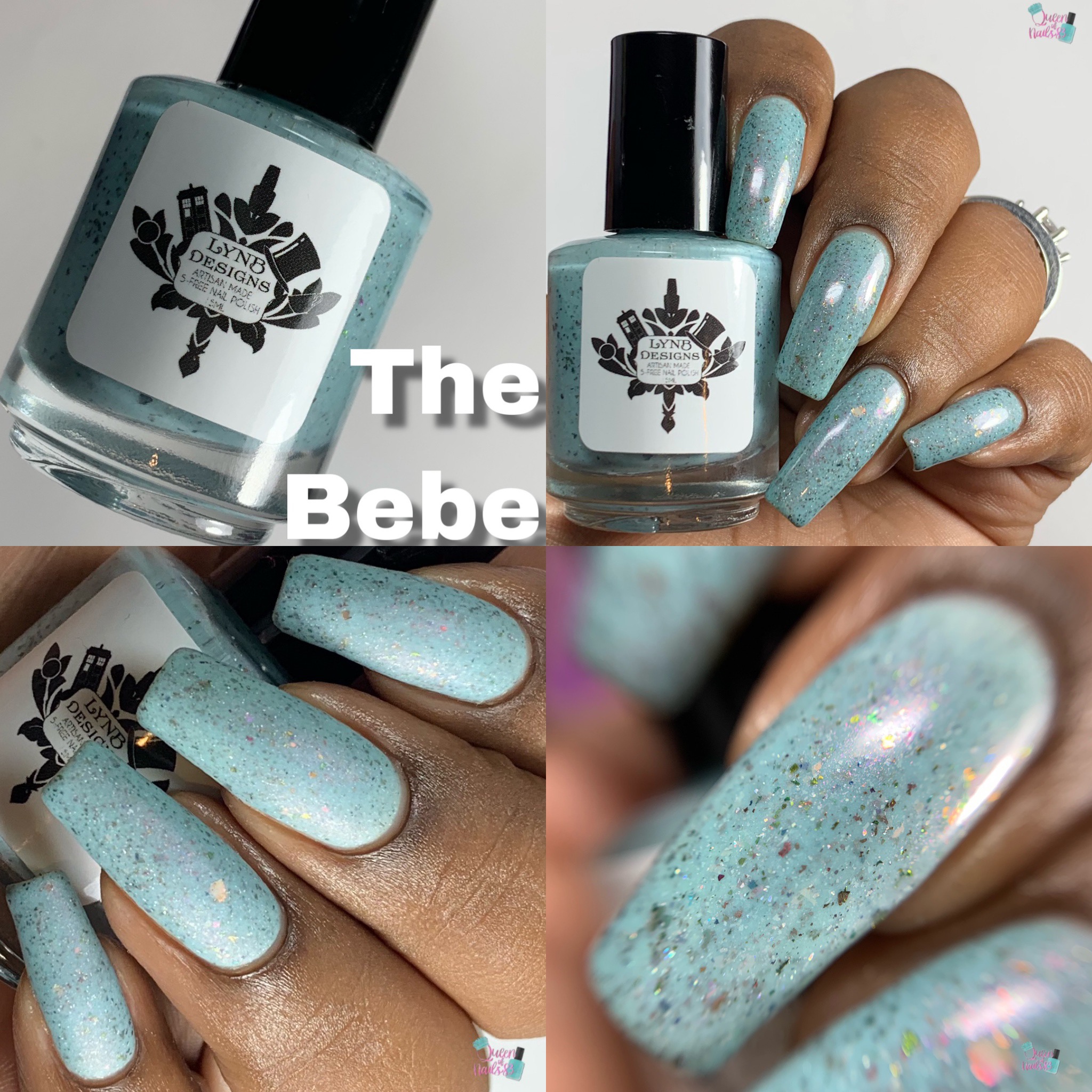 Toque my Breath Away
A deep plum to berry thermal with blue to pinky purple aurora shimmer, magic holo flakies, purple to lime to copper to pink shifting flakies, and green to gold to copper to pink UCC flakies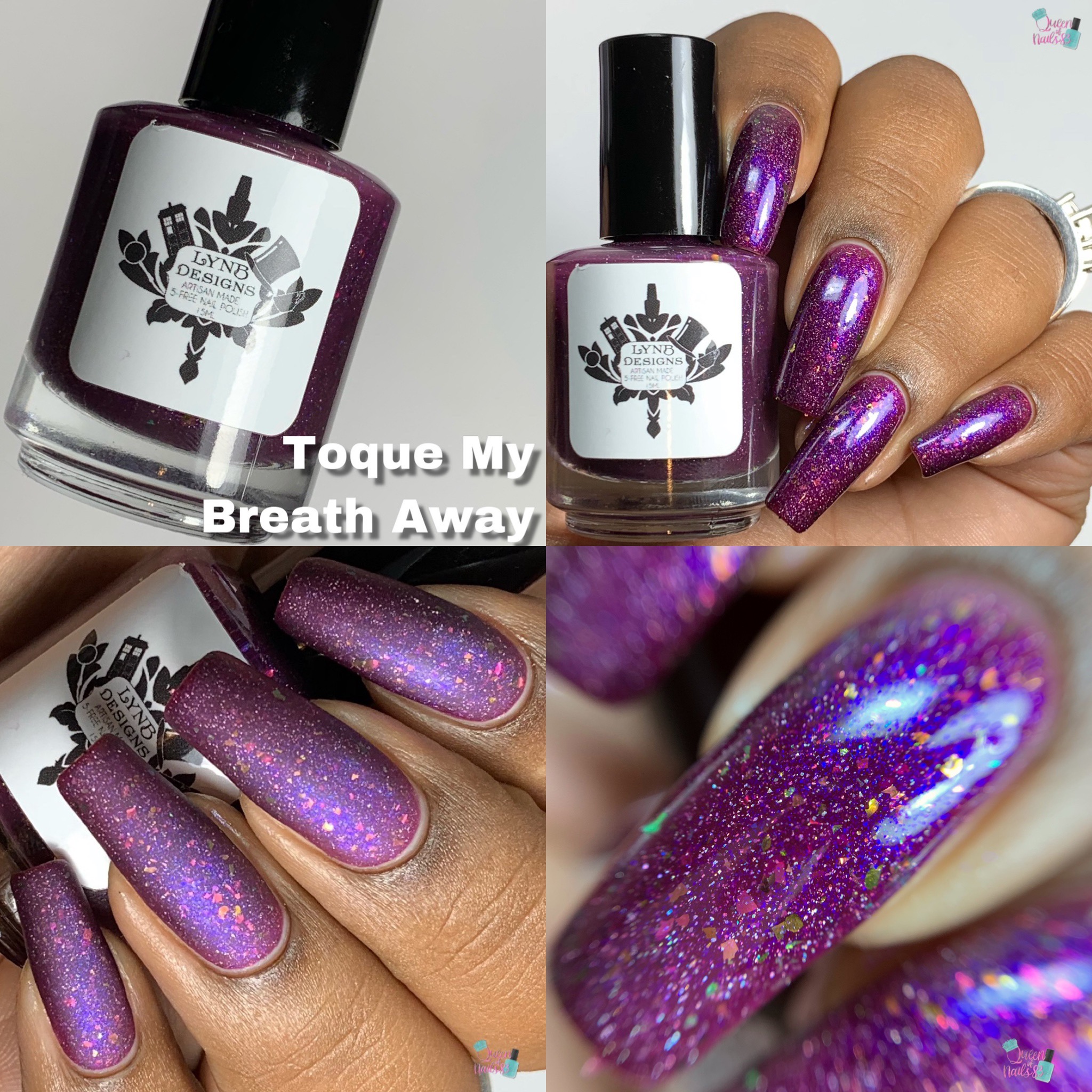 LynB Designs – Indie Expo Canada (IEC) Exclusives
Opacity: 3 thin coats
Price: $12.50/each CAD and $10/each USD (8/23)
Availability: Sunday, August 18th and online Friday, August 23rd
LynB Designs
*Like, Comment and Subscribe*
Eat, Laugh, Polish, Repeat
Queen of Nails 83
💕