Hey Sugas!!! Before the sun sets on the fun days of Summer, I think some solar polishes are in order! And lucky for us, Necessary Evil shares the same sentiment. Introducing part 4 of the 26-piece Queen Collection.  
 The 3 new polishes being added to this already amazing collection are all about the sun, sun and more sun! All 3 polishes are UV reactive and have exciting transitions and look great whether your indoors or out.
On the off chance you missed the first 3 installments of the Queen Collection, check out polishes 1-10 here:
December 2018 – 1-4  
January 2019 – 5-7 
April 2019 – 8-10 
Enjoy…
**All swatches are done using liquid latex peel off base coat, glossy QDTC and Matte Topcoat. Swatch photos are taken using artificial lights.**
Queen Collection Part 4
Death on Two Legs
A green to dark reddish purple solar with aurora shimmer, iridescent green shards and scattered holo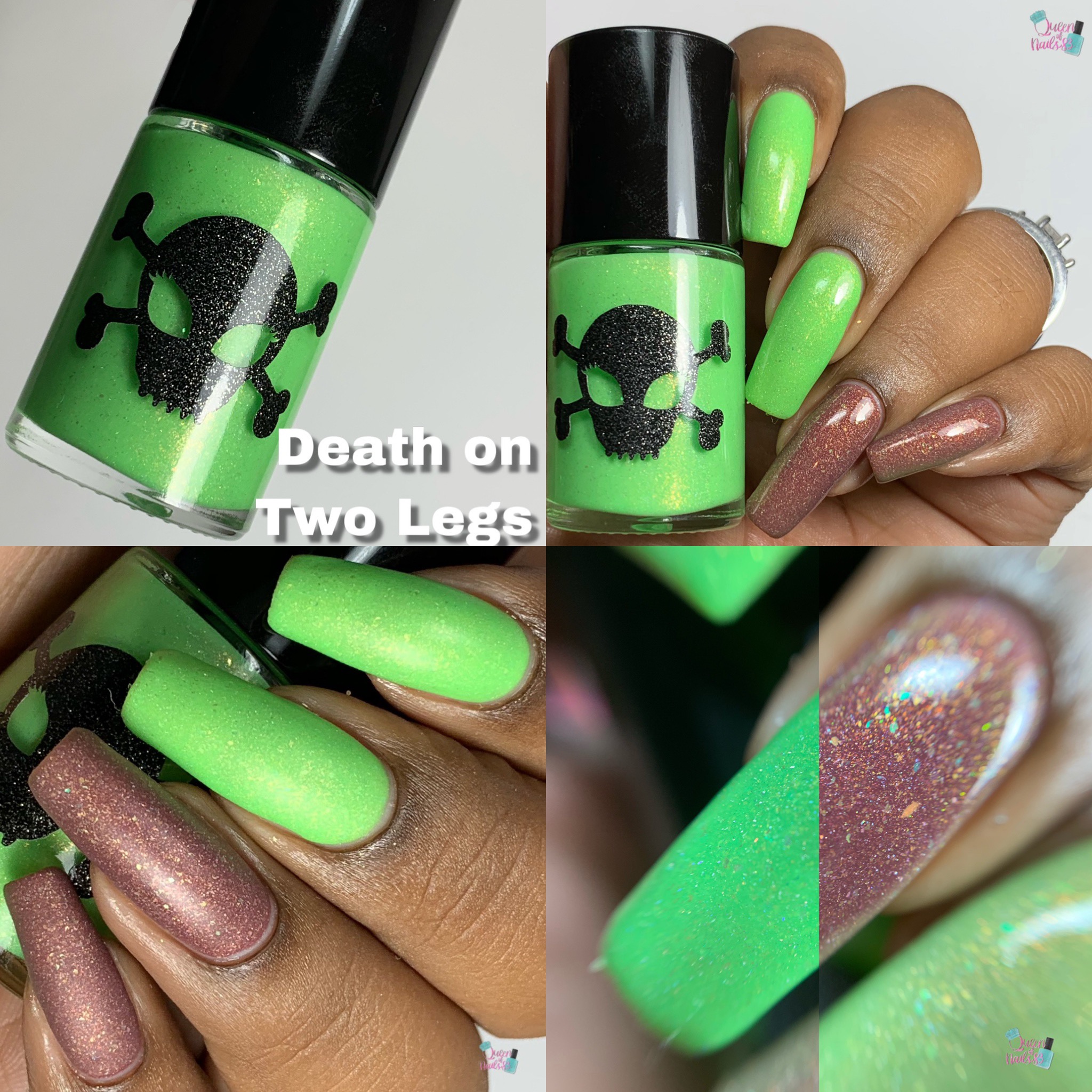 Radio Ga Ga
a pink to magenta solar with silver shards and scattered holo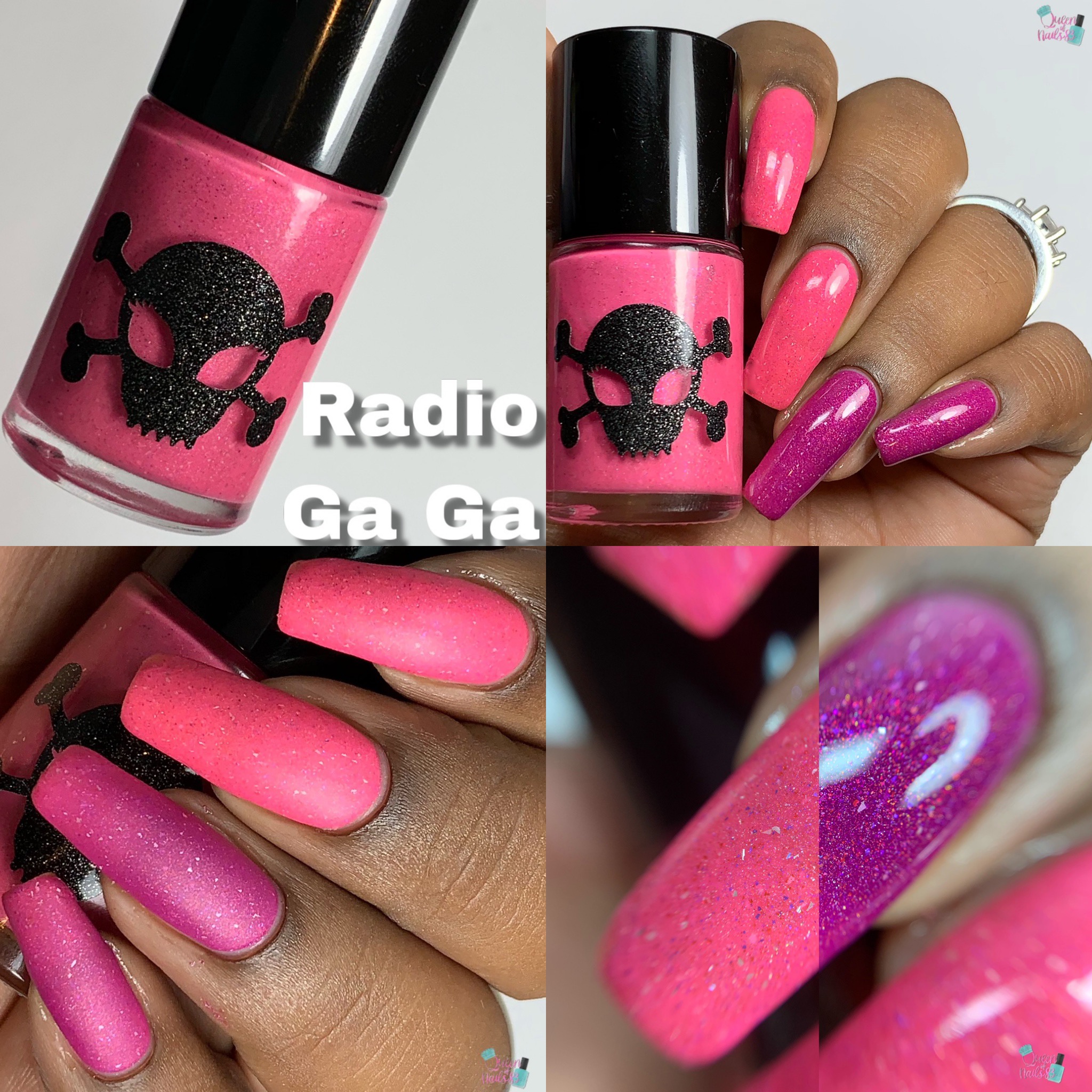 Brighton Rock
An orange to violet  solar with scattered holo and multicolored neon dots.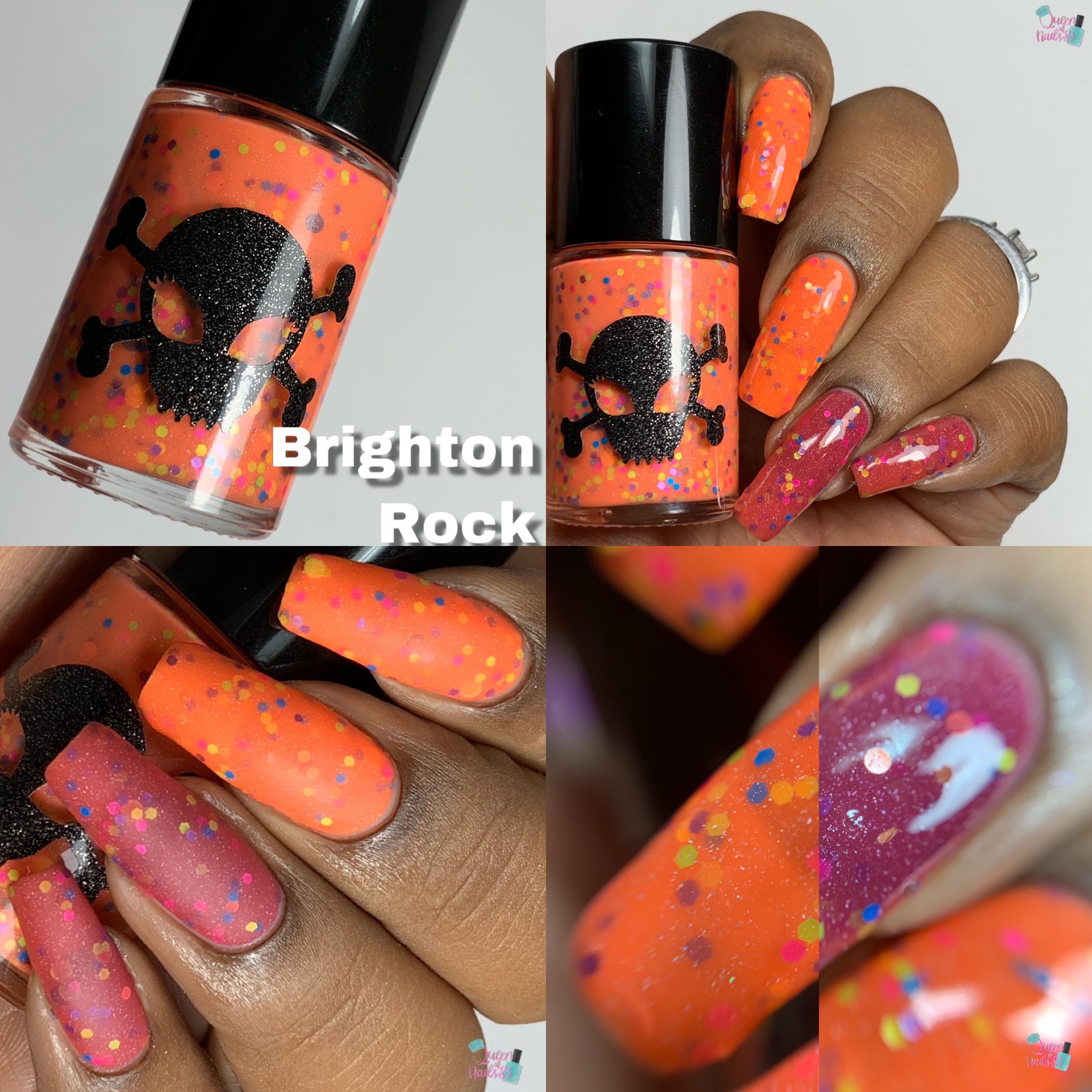 2 year Birthaversary
Roads Less Traveled
A dark grey base with OG UP, scattered holo, ucc flake and opal flake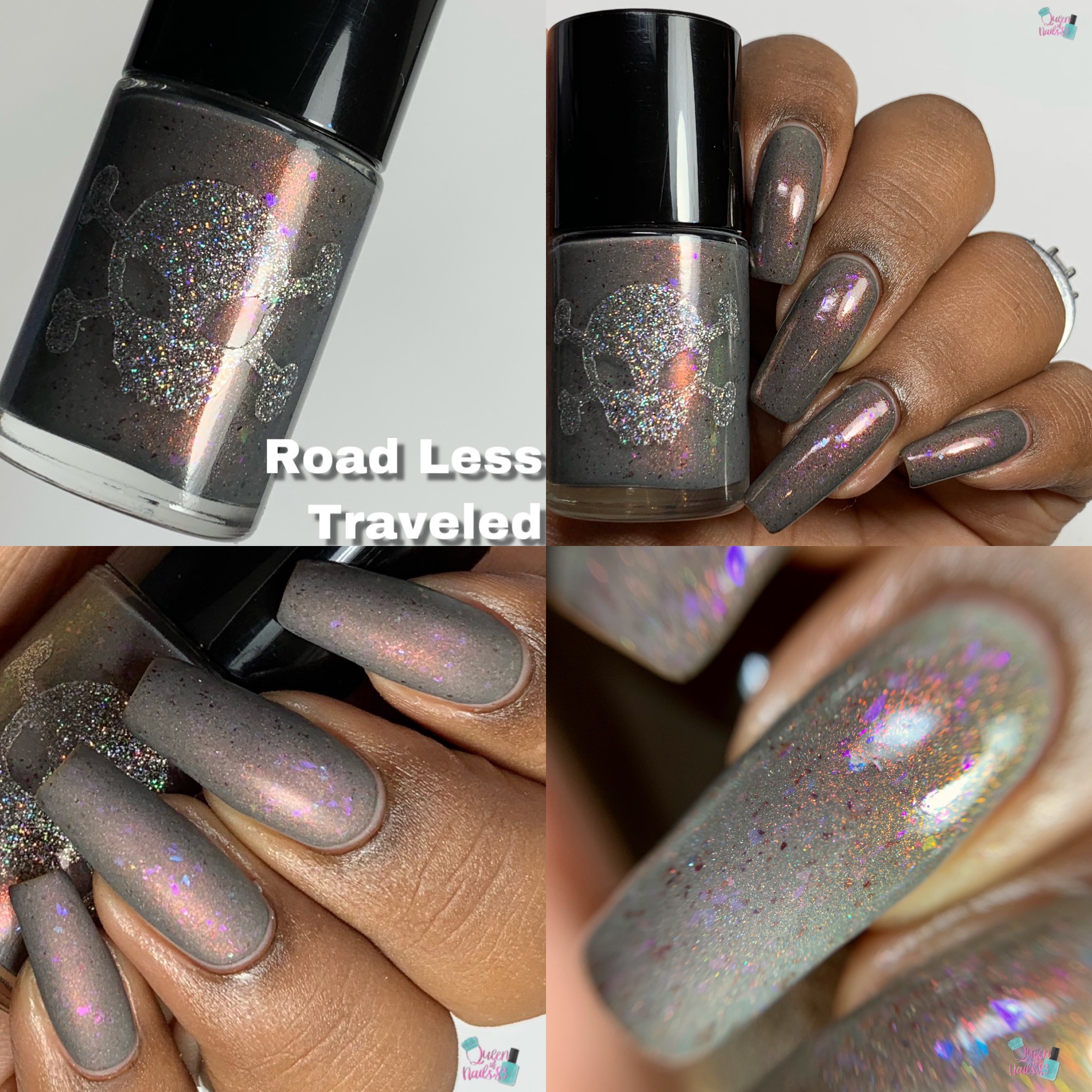 Necessary Evil – The Queen Collection Part 4 and 2 year Birthaversary
The Queen Choice: Radio Ga Ga
Opacity: swatches shown in 3 thin coats
Price: $11 each and $15 for 2 year Birthaversary
Availability: Monday, August 12th. 2 year Birthaversary is currently available
Necessary Evil
*Like, Comment and Subscribe*
Eat, Laugh, Polish, Repeat
Queen of Nails 83
💕