Hey Sugas!!! Fall is just around the corner, and Zoya is excited to share their newest line-up of colors !
Meet The Sensual Collection, featuring a range of contemporary neutrals to desirable darks. Sensual beautifully implements traditional autumn shades with a variety of finishes.
Enjoy…
*All swatches are done using liquid latex peel off base coat, glossy, QDTC and matte topcoat. Swatch photos are taken using artificial lights.**
Joss
A soft colonial rose cream.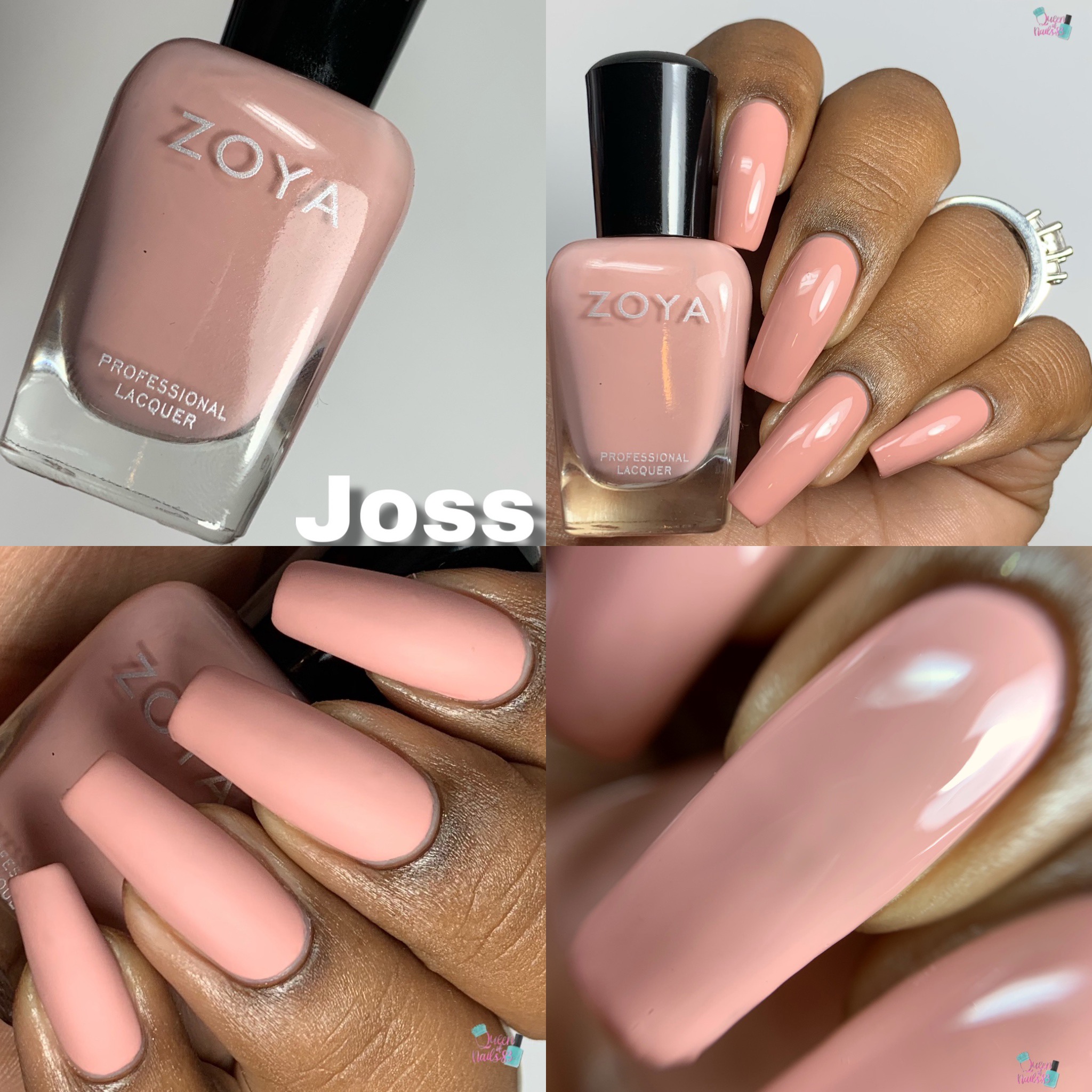 Kinsley
A blush toned caramel cream.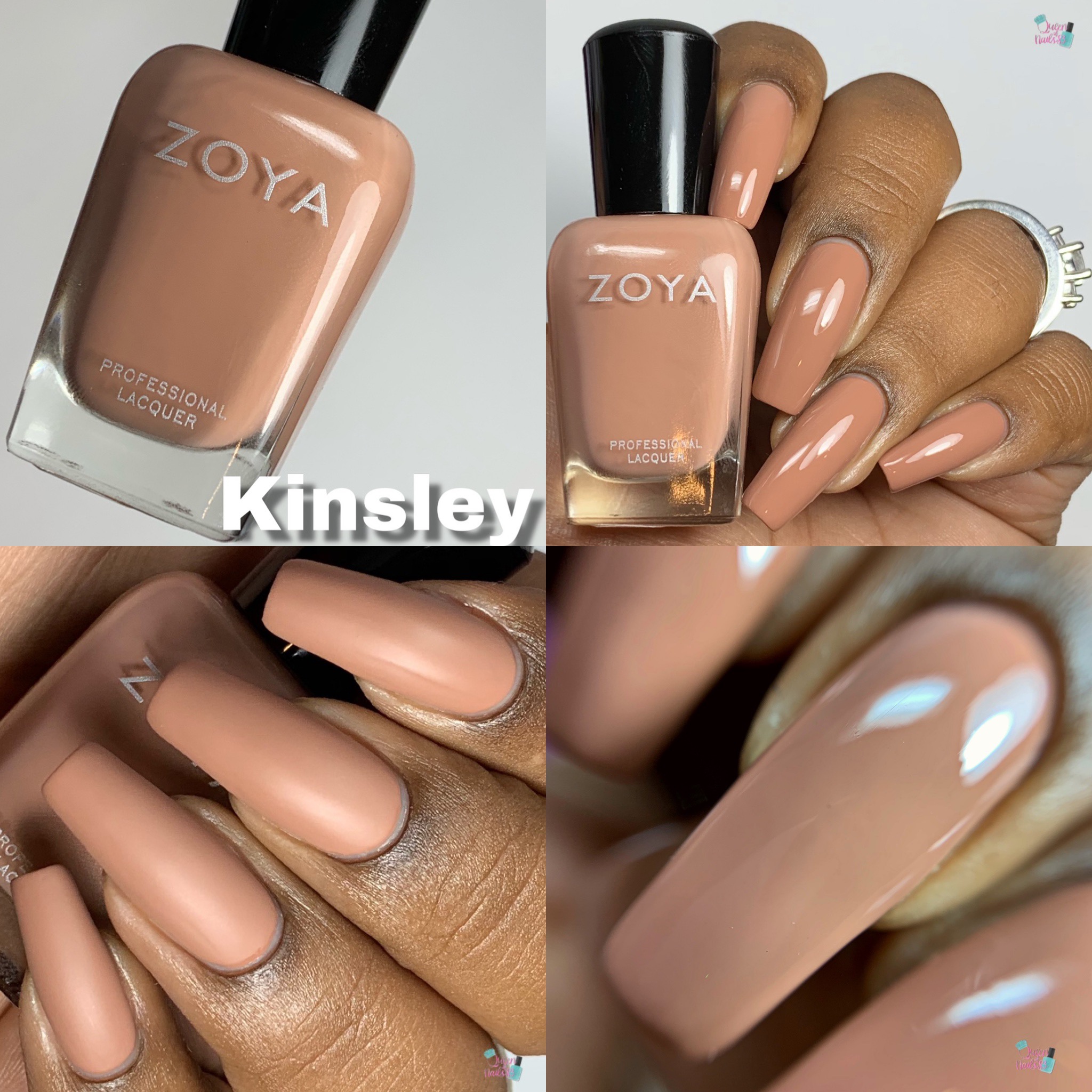 Foster
A decadent hot chocolate cream with pink undertones.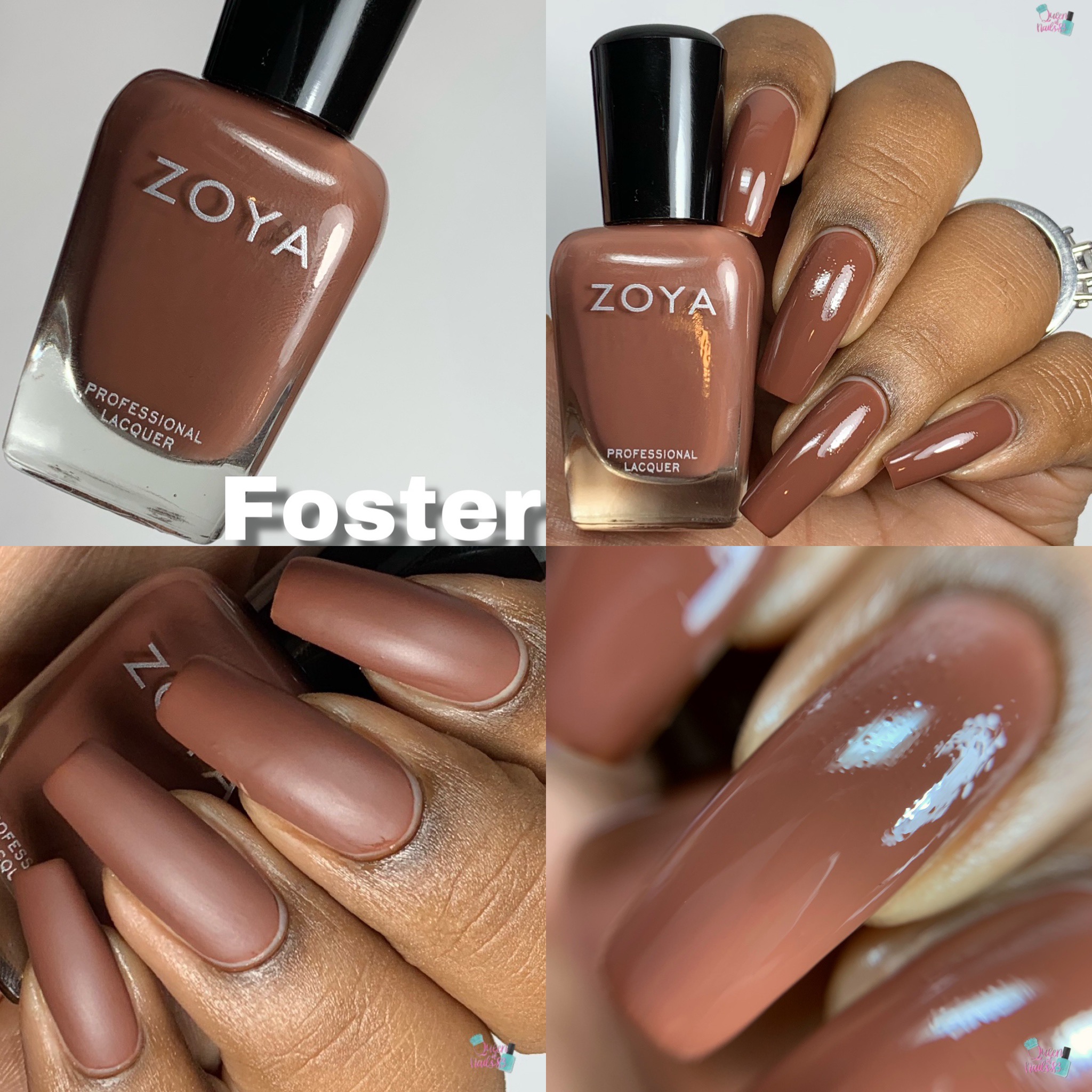 Briar
A red-toned terracotta cream.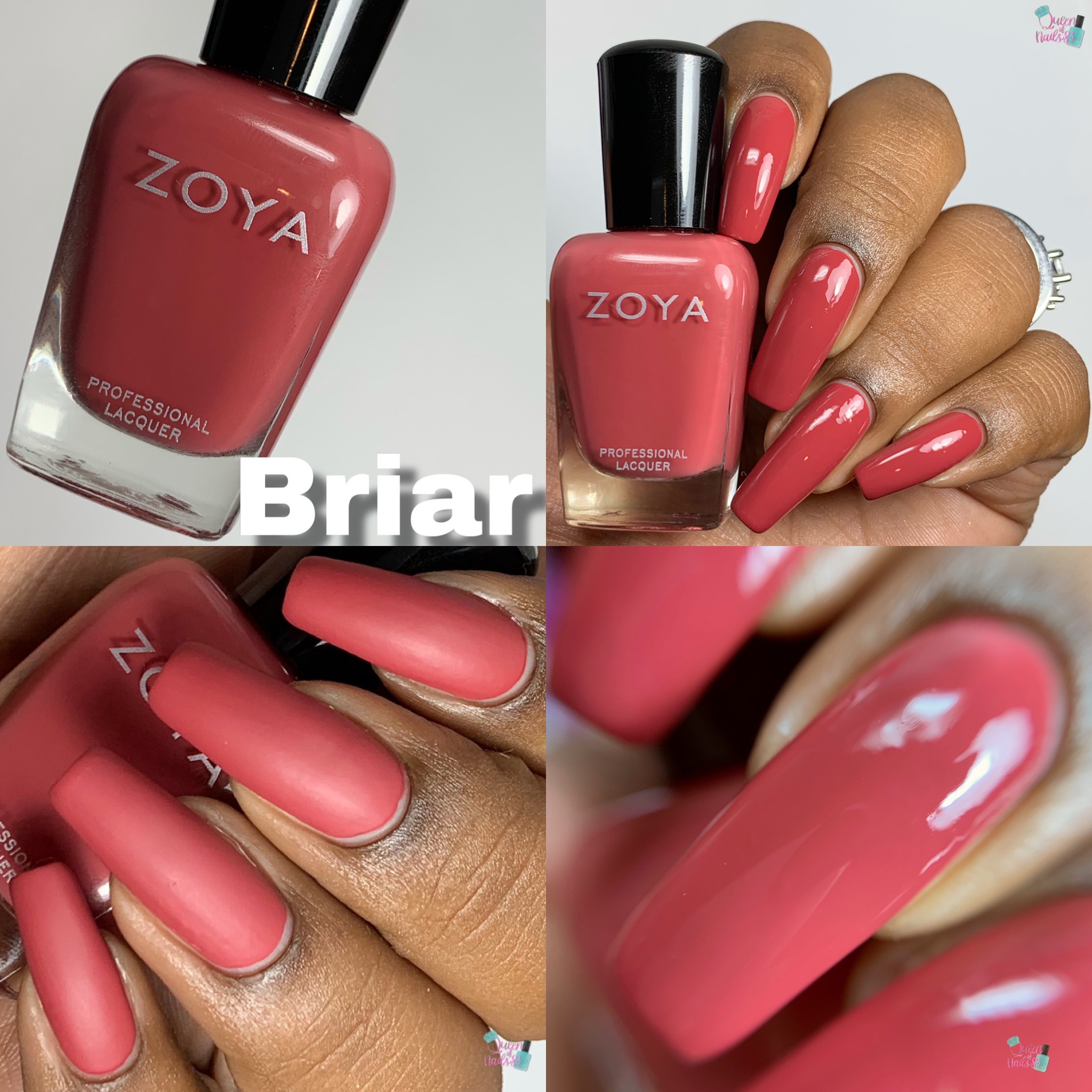 Margaret
A well-balanced vivid auburn red cream.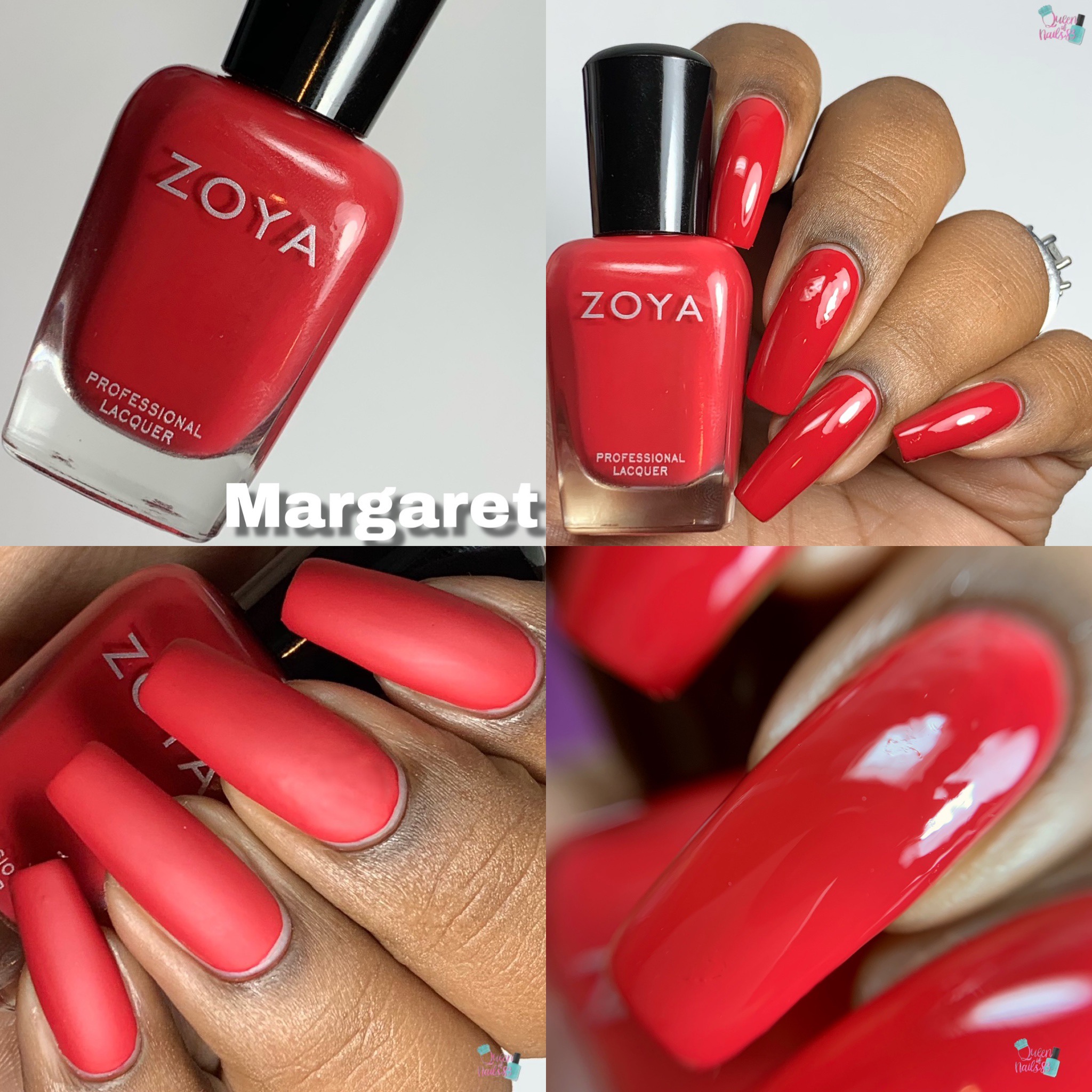 Rashida
A dazzling ruby red with a shimmer of red micro pearl.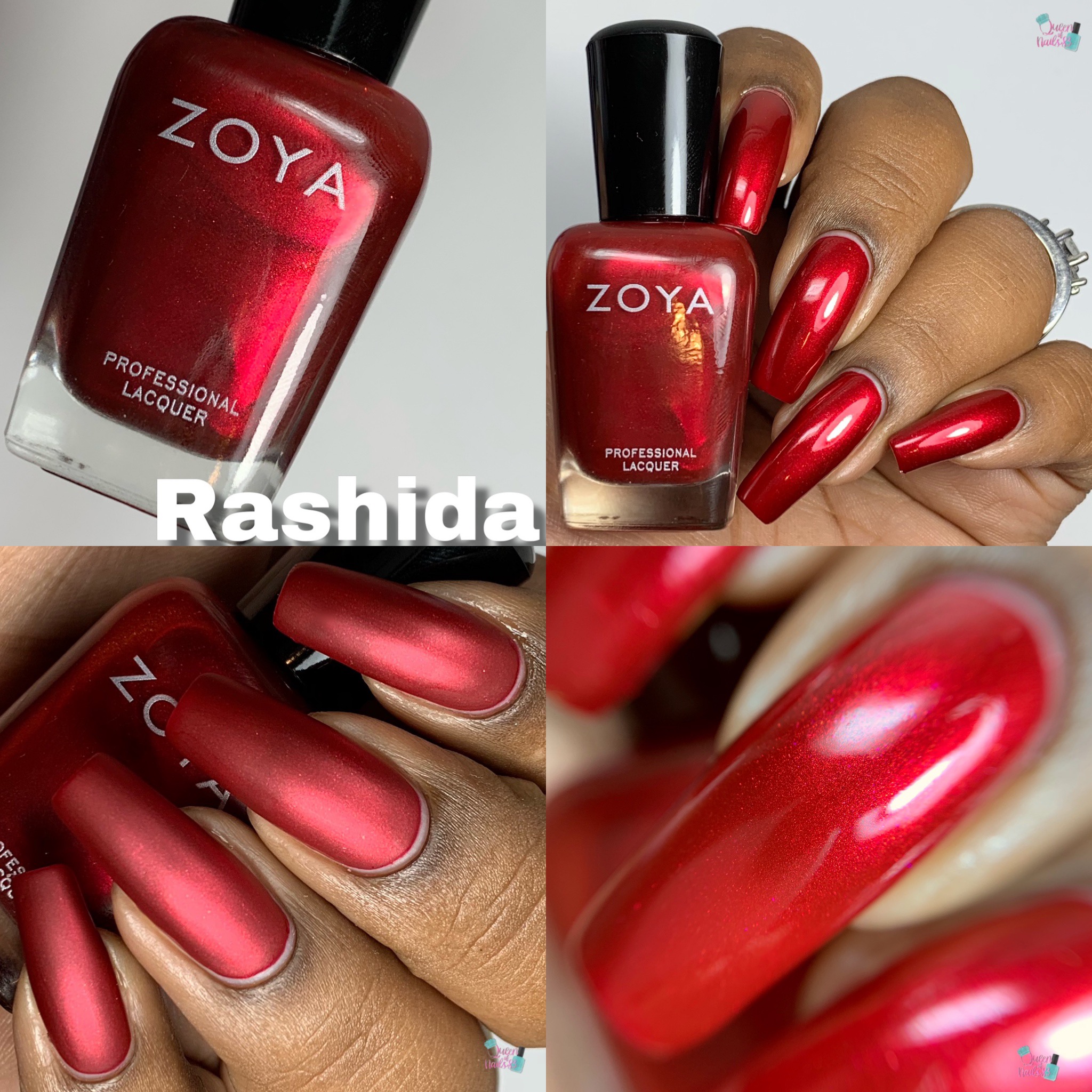 Etta
A vampy cabernet with a hint of violet micro pearl.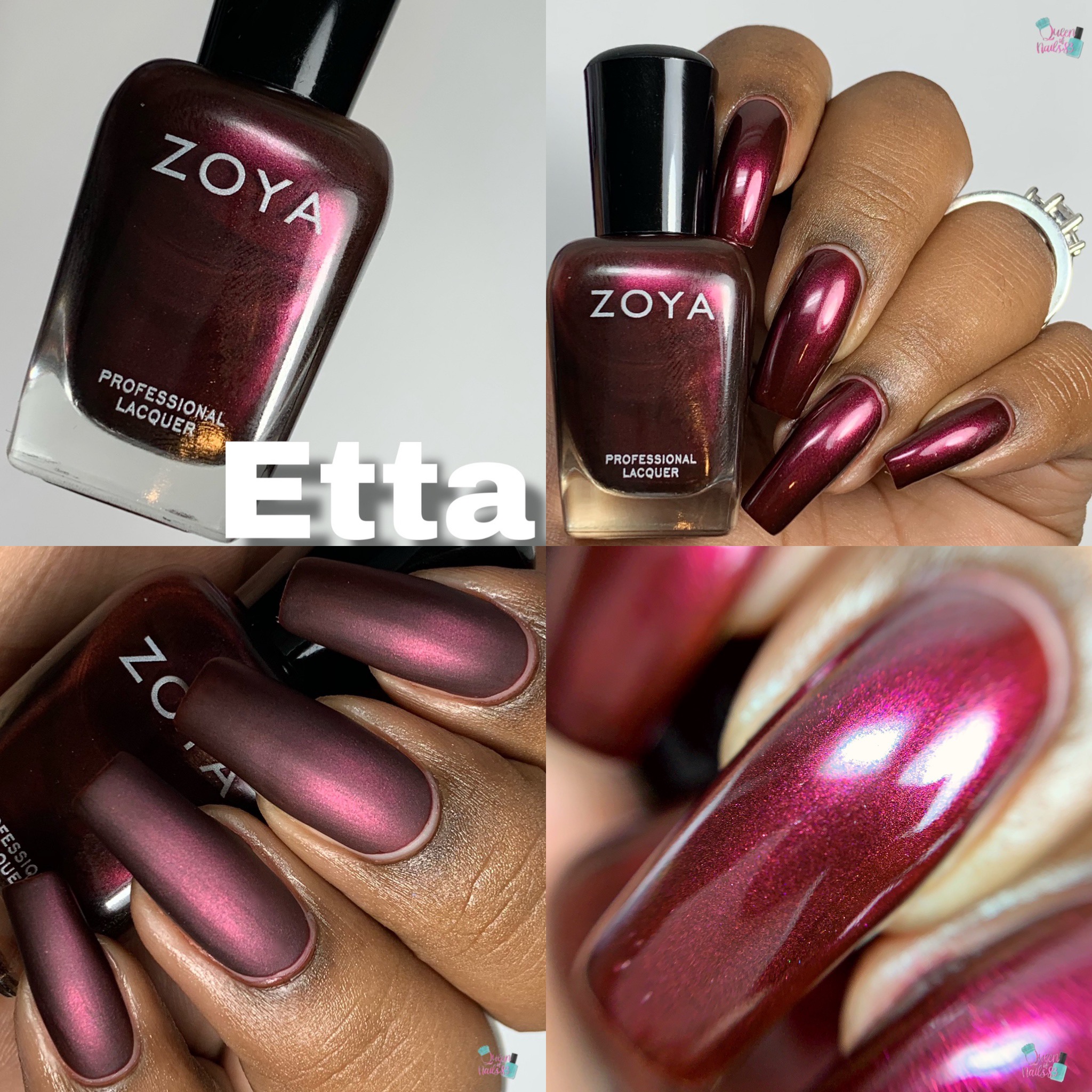 Ripley
A rich boysenberry cream.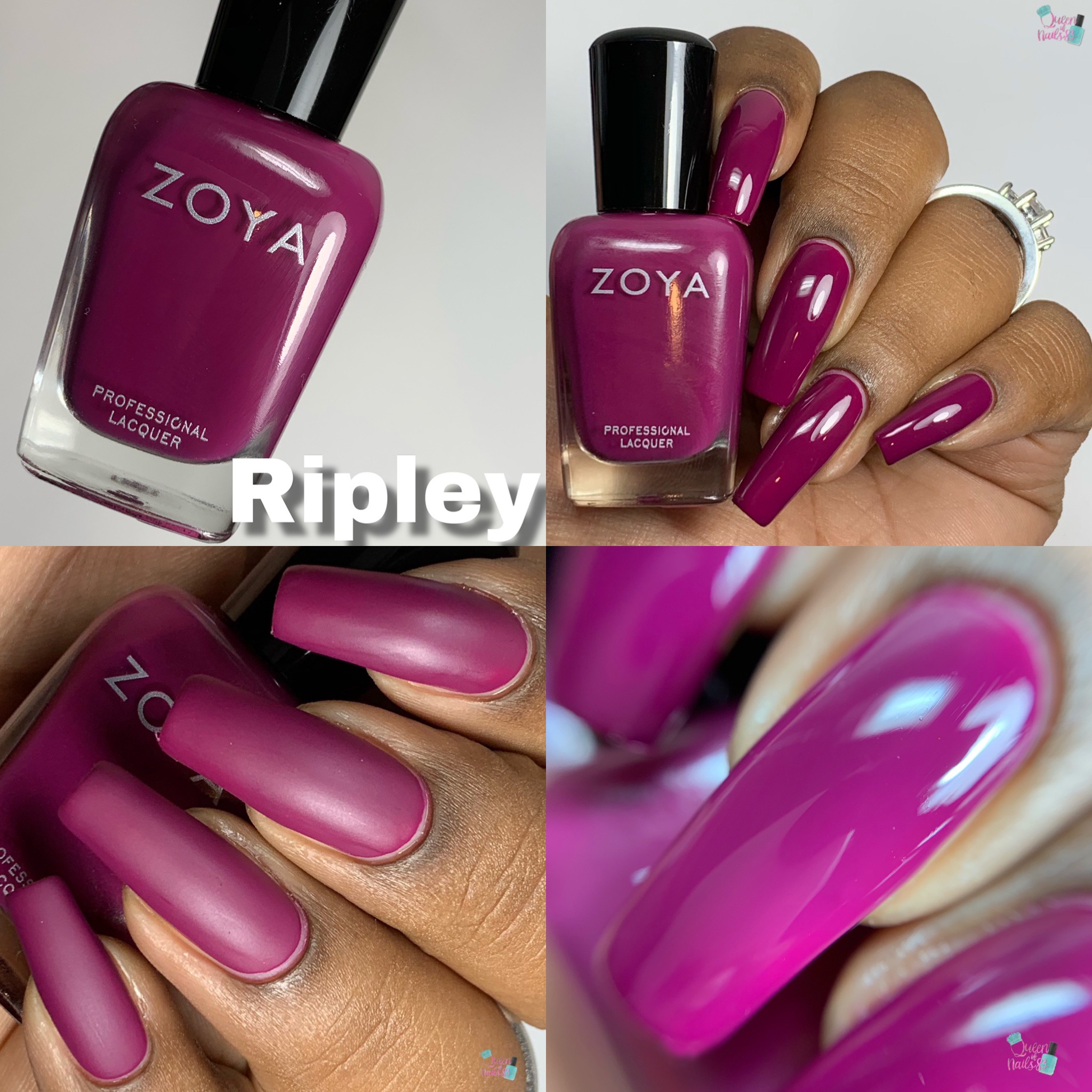 Michaela
A dusty purple taupe cream.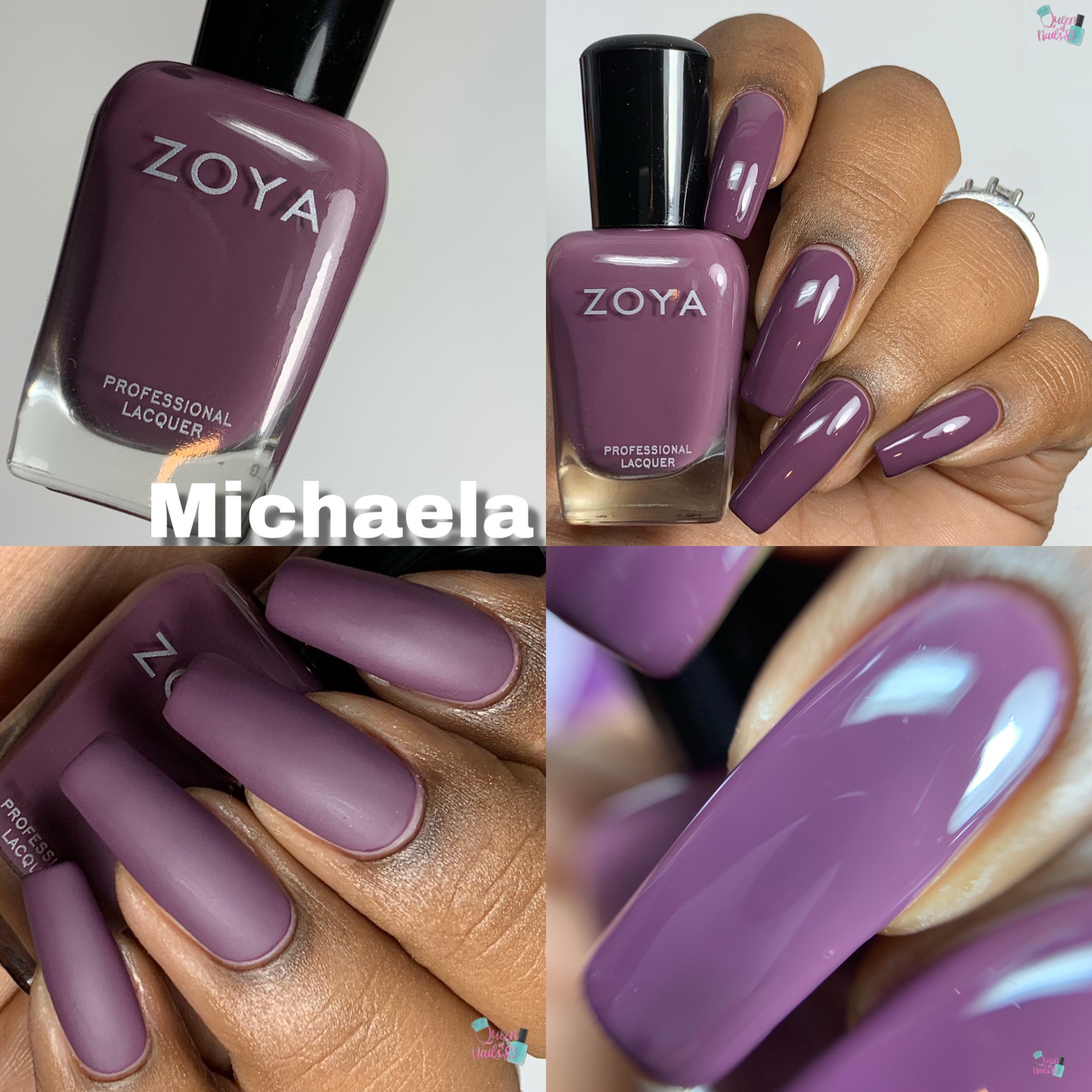 Vesper
A deep, antique grey-violet cream.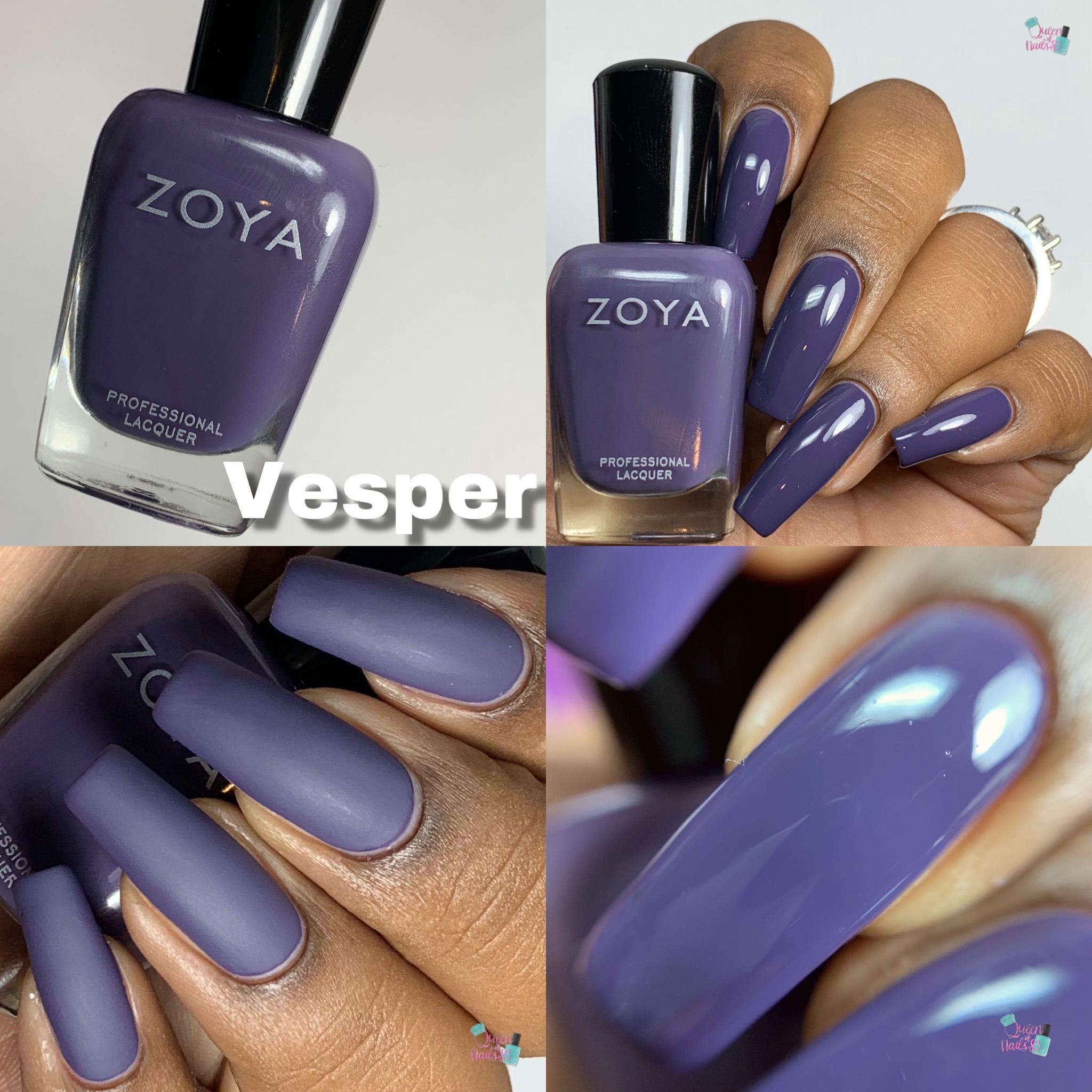 Elliot
A blackened peacock blue cream.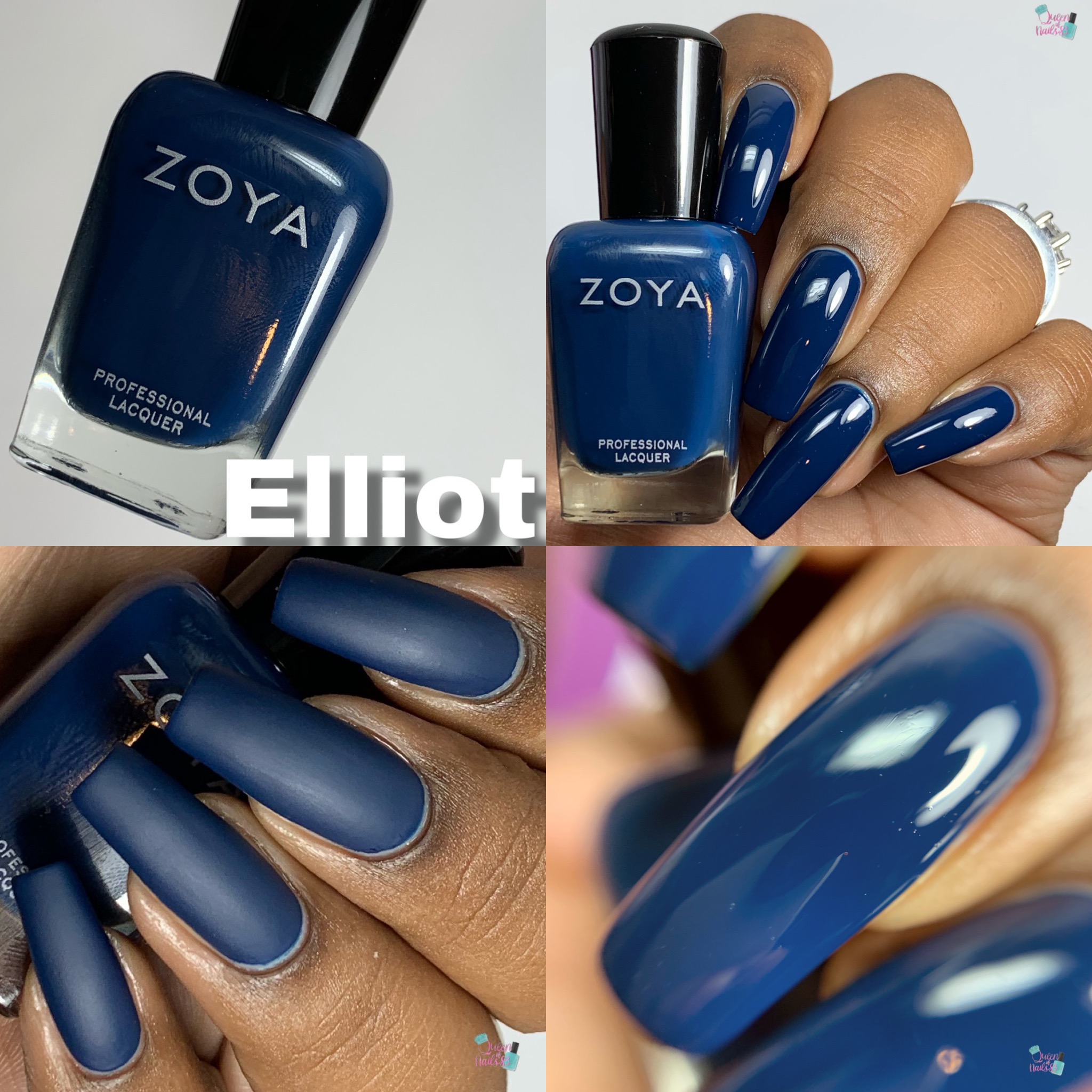 Ashton
A black tourmaline with a scattered silver effect.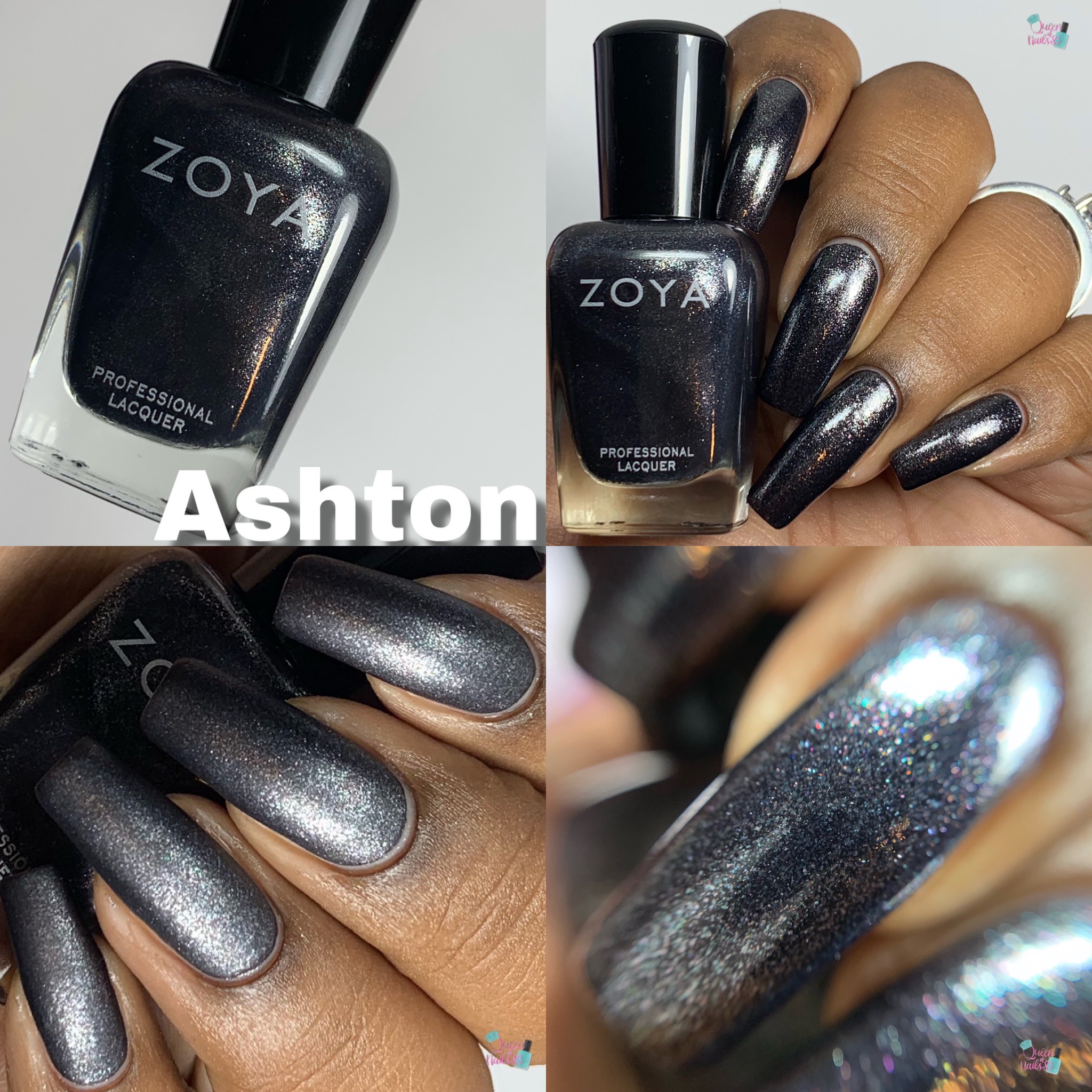 Zoya – Sensual Collection
Queen's Choice: Vesper
Opacity: swatches shown in 2-3 coats
Price: $10
Availability: Current
Zoya
*Like, Comment and Subscribe*
Eat, Laugh, Polish, Repeat
Queen of Nails 83

💕