Hey Sugas!! I was 12 when the movie Clueless came out in 1995 but it was all the rage and still holds steady on my list of top movies of the 90s. For those not familiar, Clueless is a movie about the Beverly Hills high school socialite Cher, played by Alicia Silverstone and surviving the ups and downs of adolescent life. Her external demeanor at first seems superficial, but rather it hides her wit, charm, and intelligence which help her to deal with relationships, friends, family, school, and the all-important teenage social life. Her best friend Dee, who, at the time, I dreamed to be once in high school, was played by the gorgeous Stacey Dash. But instead, I was more of a Tai, kinda awkward played by the late Brittany Murphy. Basically, what I'm trying to say is, Clueless is definitely on the soundtrack of my life in the 90s. The times were different back then but nevertheless, classic!
The 6 piece collection today from Femme Fatale was inspired by none other than Clueless. And let us not forget about the August FOTM and COTM inspired by 2 amusement park favorites, the Swing (Flying) Carousel and the ferris wheel. 
Enjoy!
**All swatches are done using liquid latex base coat, glossy, QDTC and matte topcoat. Swatch photos are taken using artificial lights.**
Clueless Collection
As If! $14.50 AUD
A rosy mid-tone pink crelly with red-green aurora shimmer.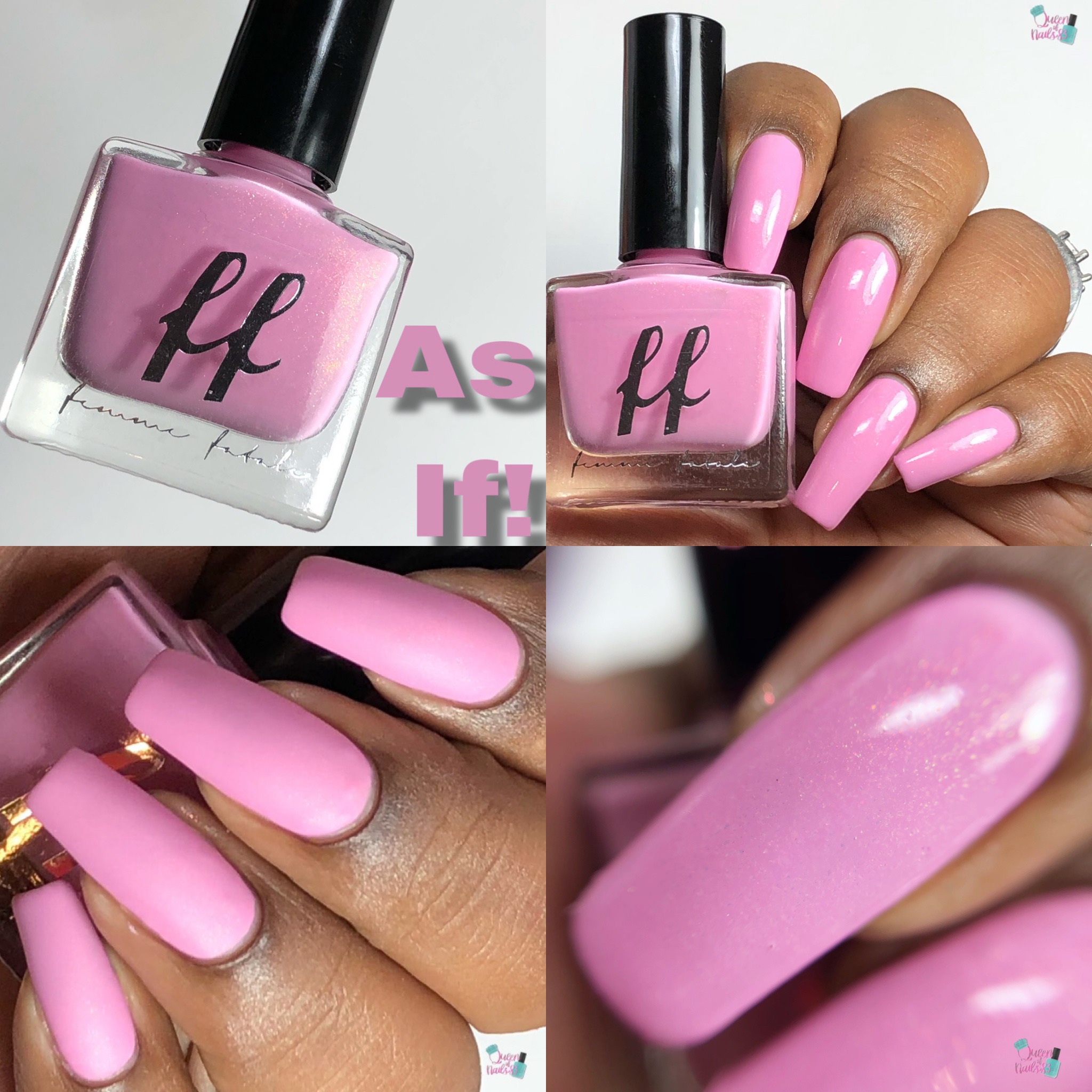 Cher $12 AUD
A summery, pale yellow crème with scattered glitters in black, white, yellow, neon yellow, metallic gold and some silver squares.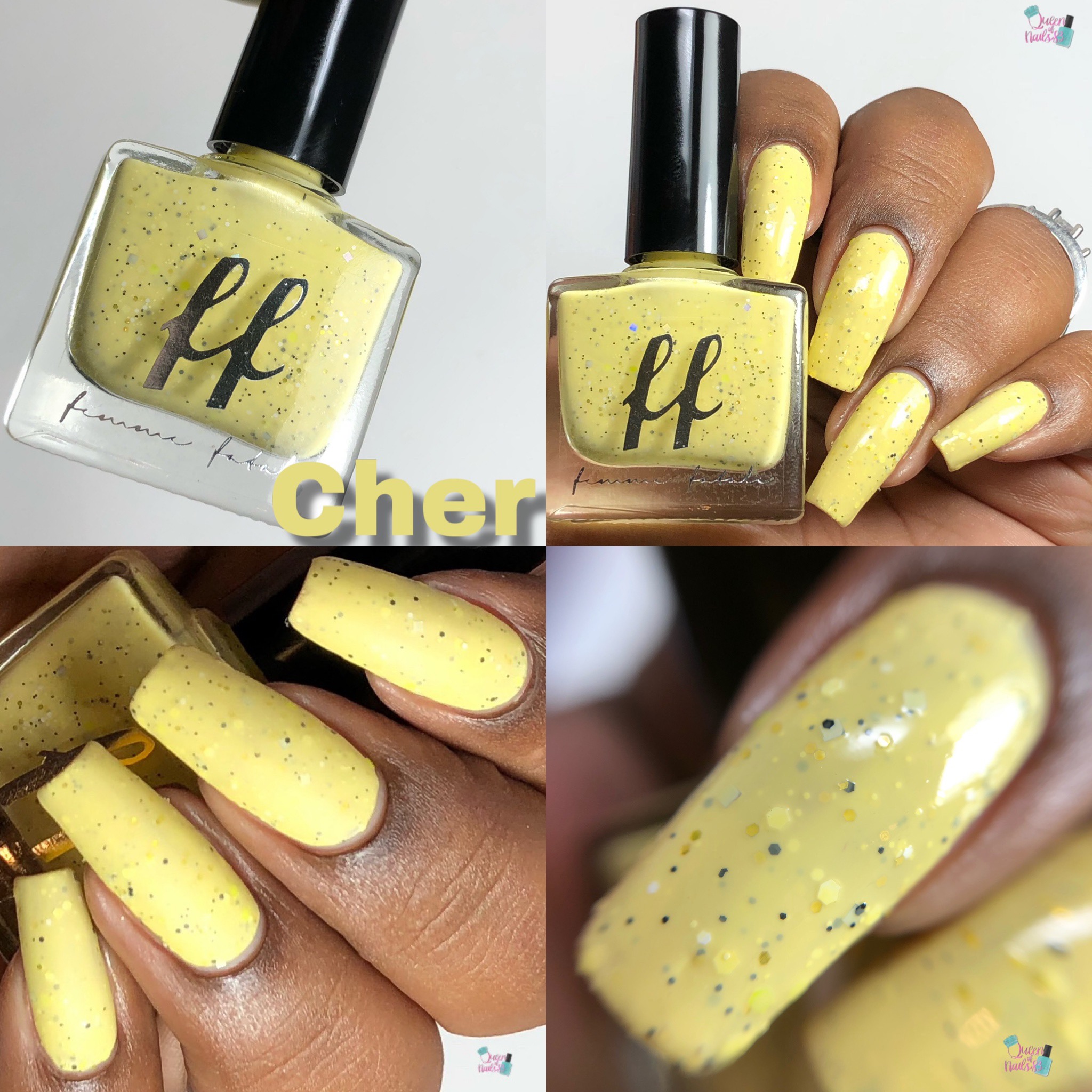 Courageous Fashion Efforts $14 AUD
A hot pink packed with red iridescent flake.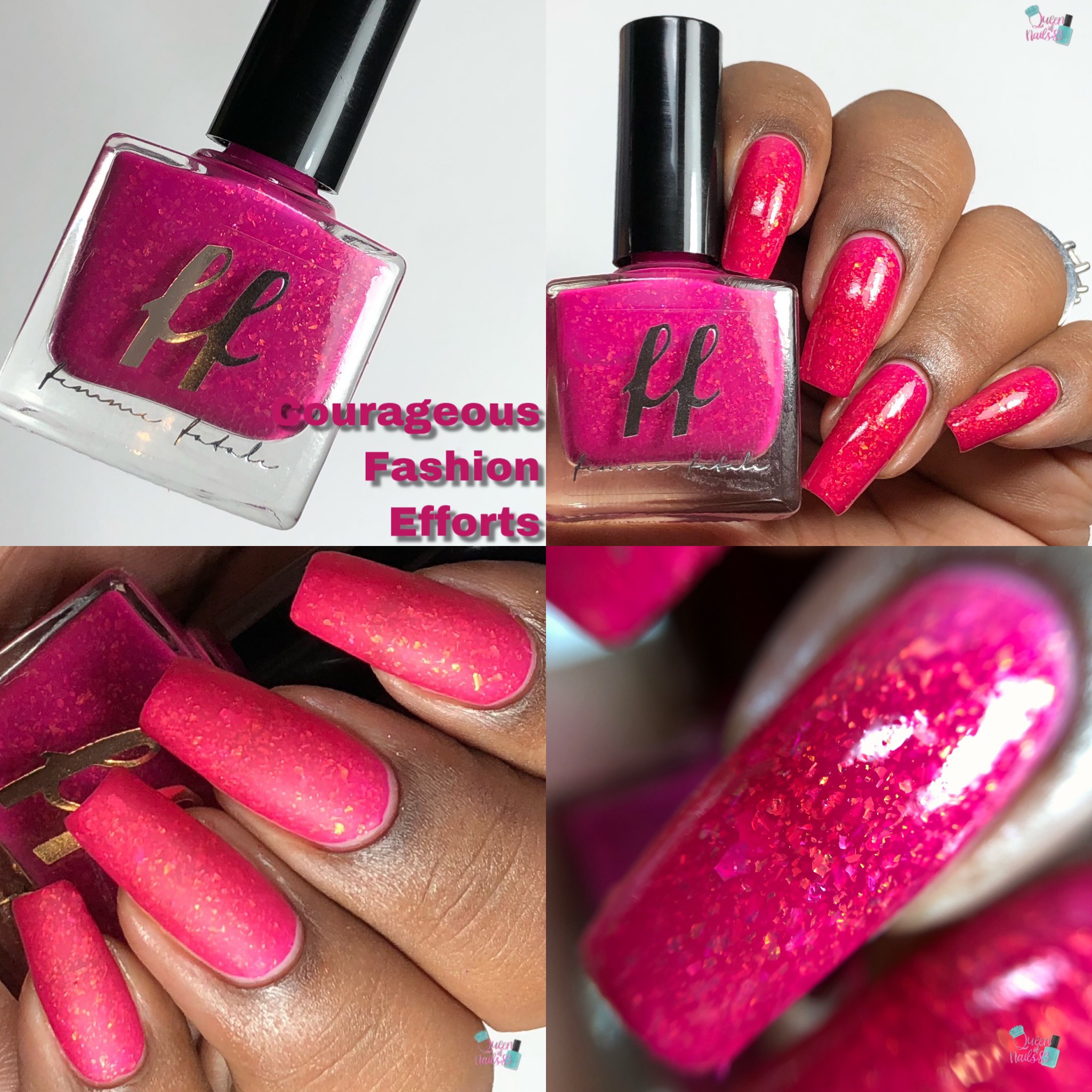 Dee $12 AUD
A smooth, dove-grey crème with scattered glitters in black, red, white and iridescent red.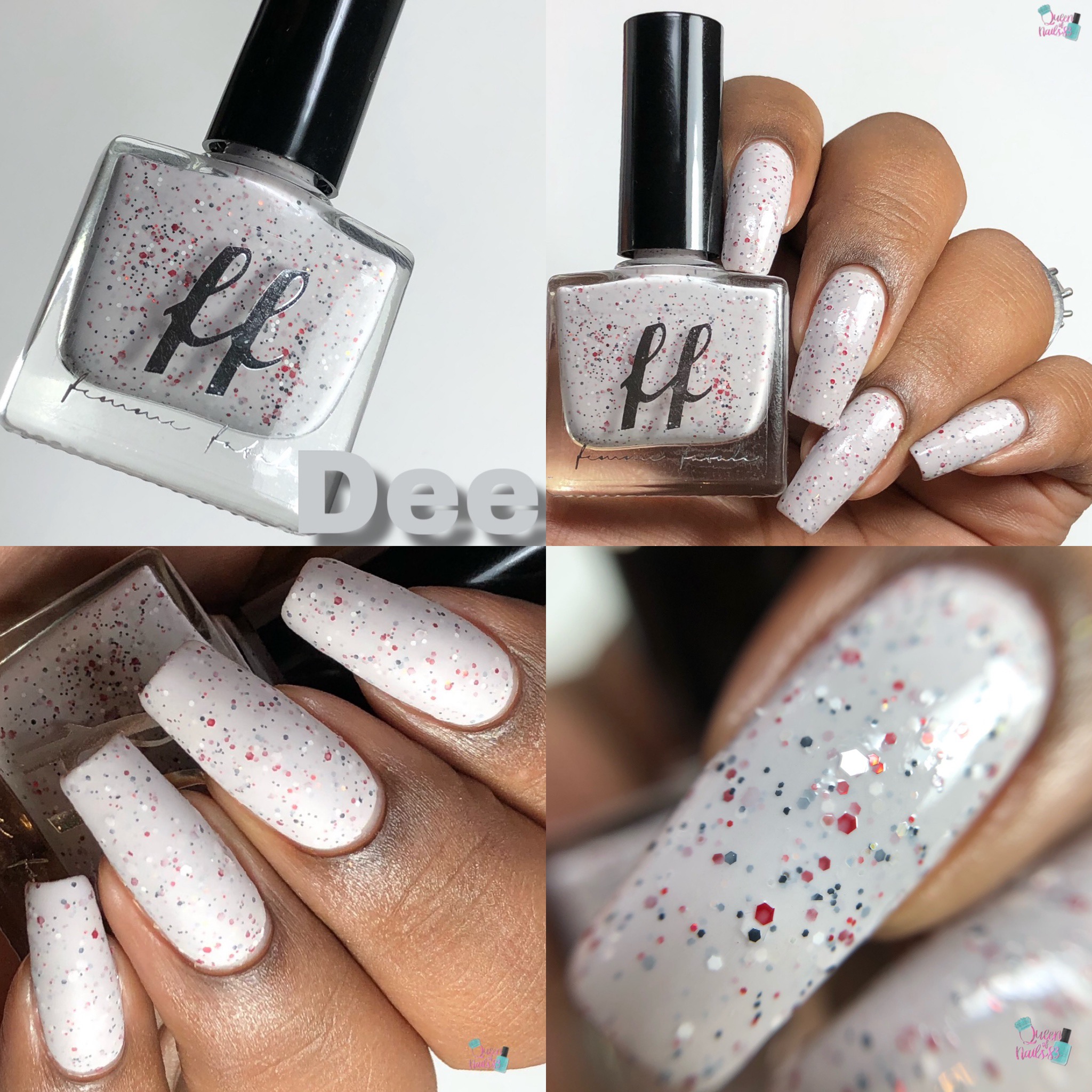 Superficial Space Cadet $12 AUD
A glimmering purple packed with pink glass flecks, purple holographic glitters and red iridescent glitters.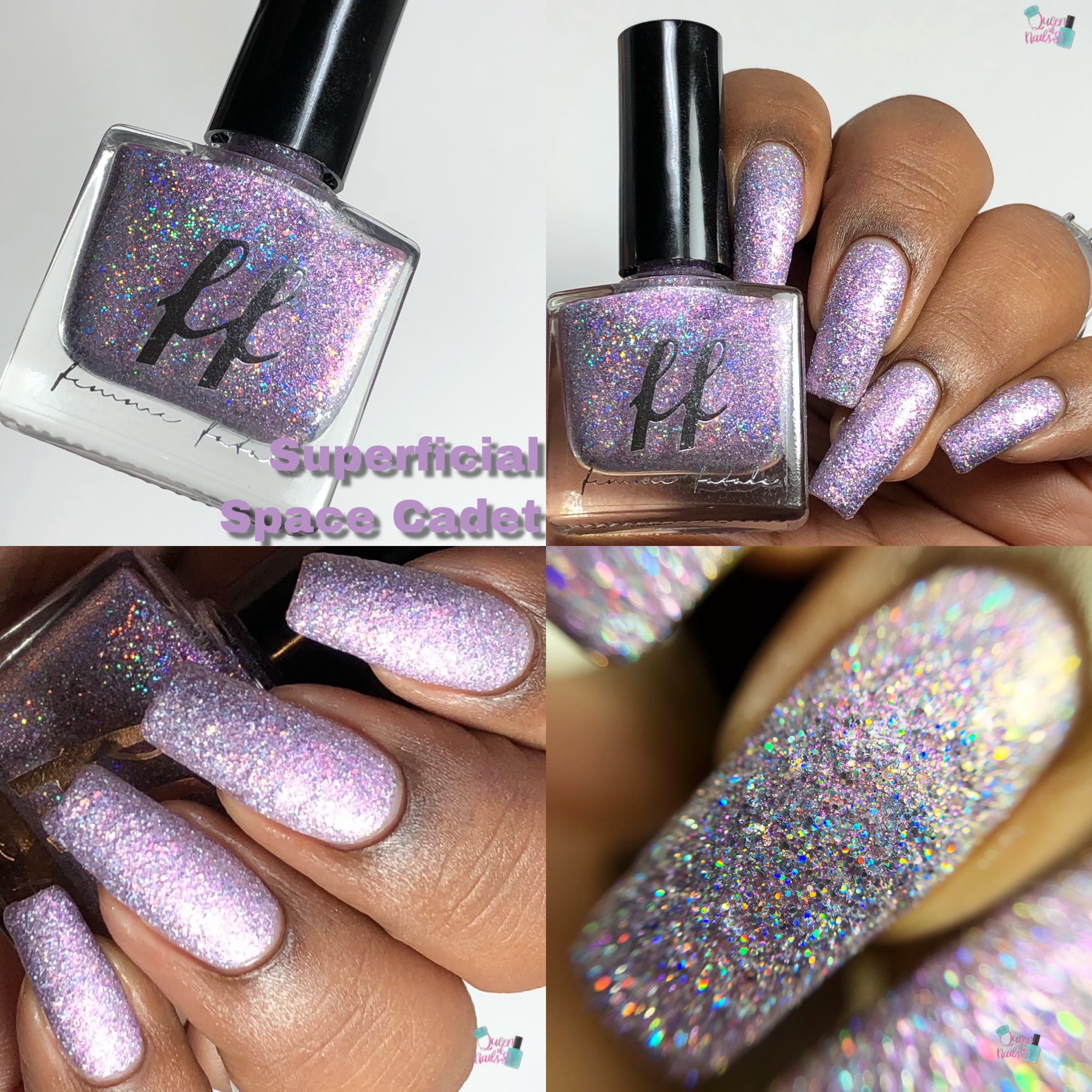 Teenage Hell $12 AUD
A warm, rosy beige with assorted glitters in silver holo, black, white.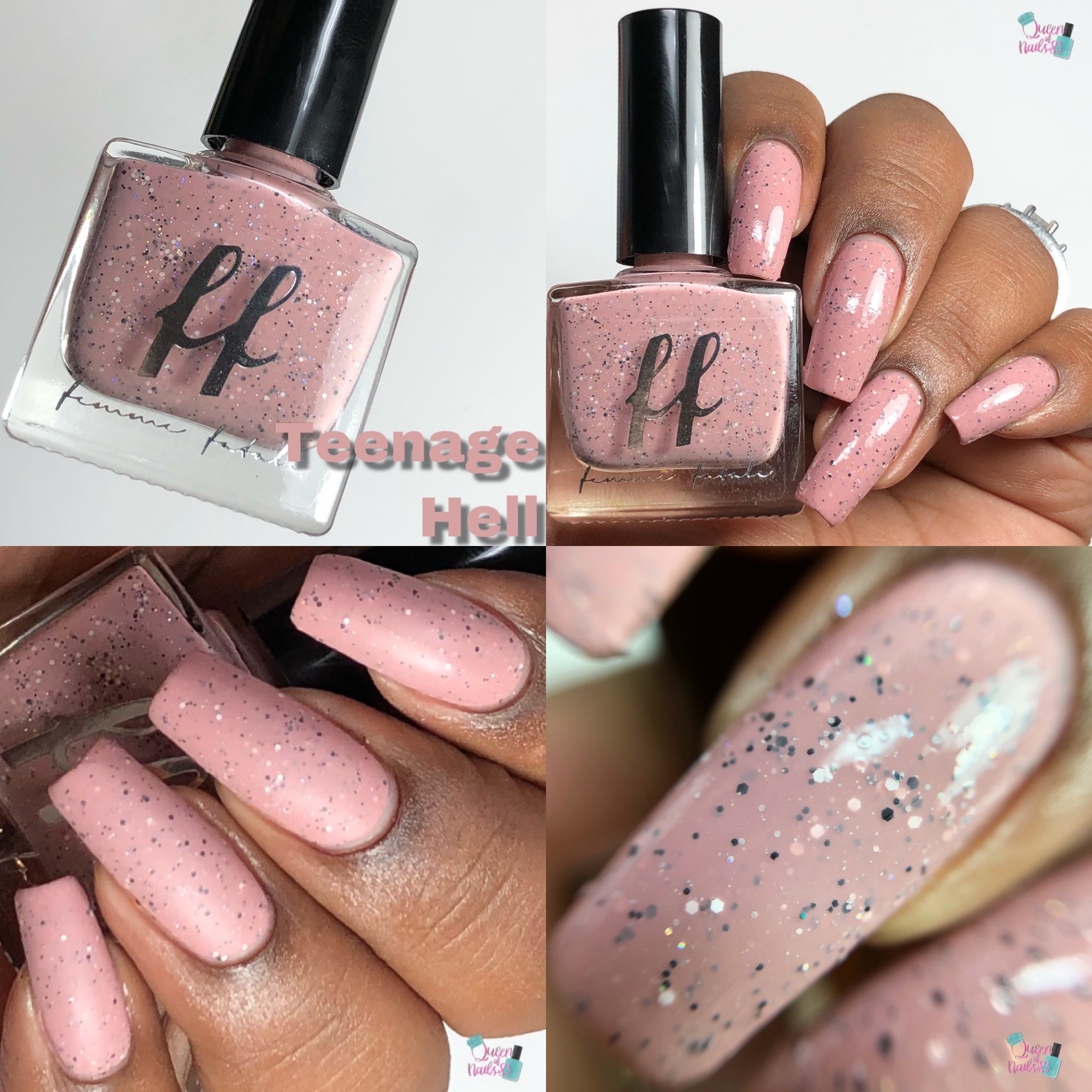 August 

COTM
Carousel Candy
A chirpy, bright yellow crelly filled with matte glitters in peach, orange, yellow, black and aqua.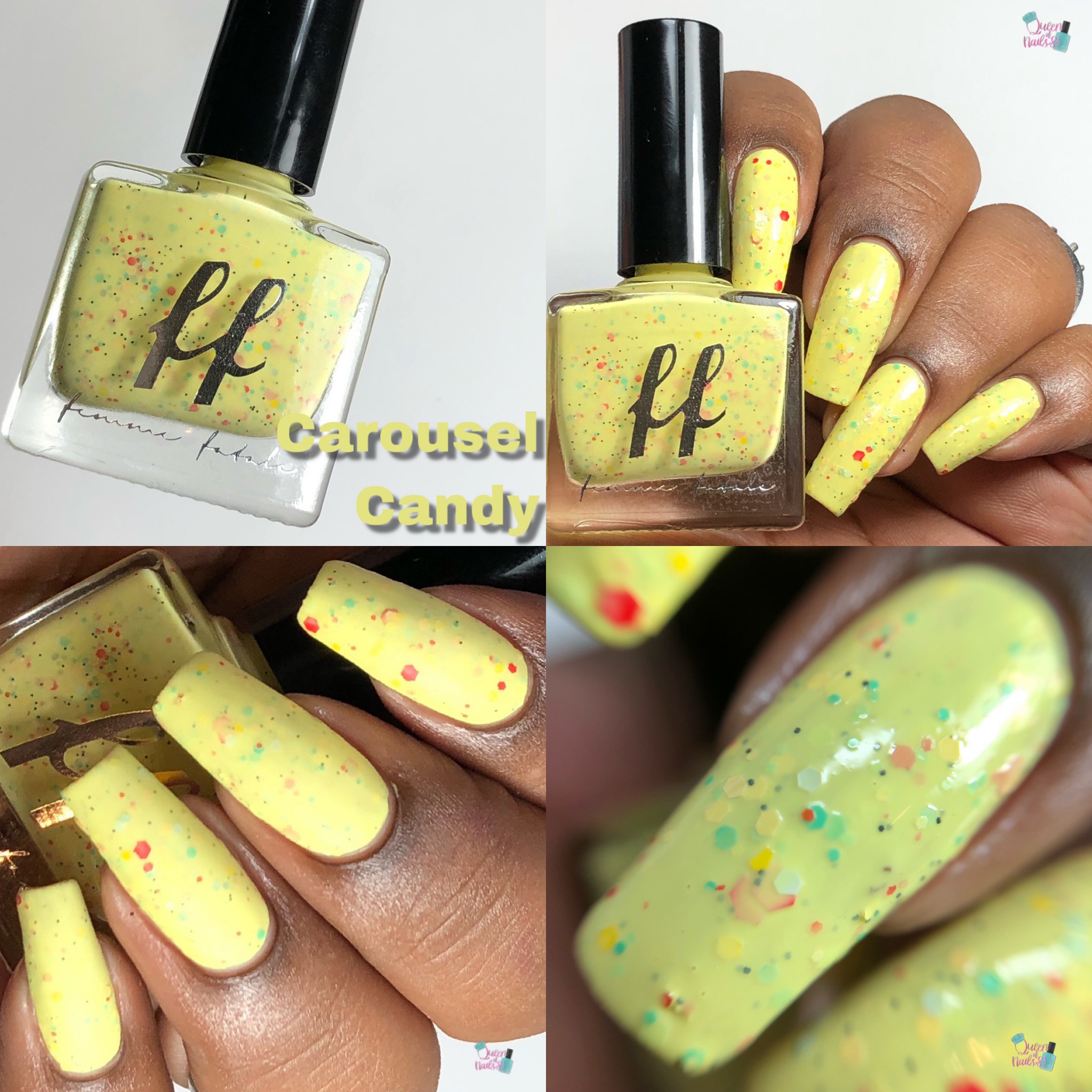 August 

FOTM (FB Fan Group Exclusive)
Sky Dream
A dreamlike pale turquoise crelly filled with neon matte glitters in pink, orange, yellow, green and purple.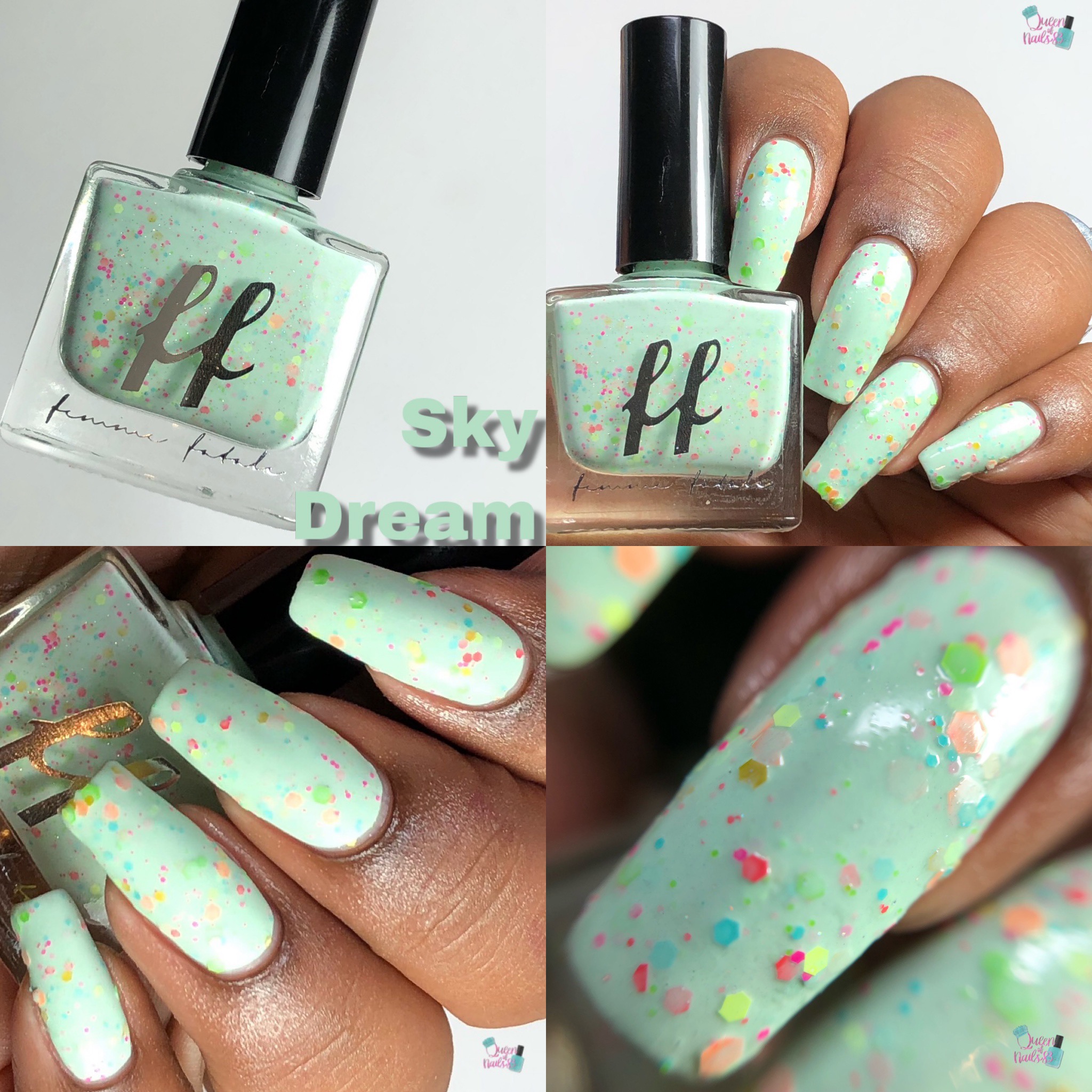 Femme Fatale Cosmetics – Clueless Collection, August COTM and August FOTM
Opacity: swatch shown in 3 coats.
Price: 
As stated above or Clueless Collection full set $70.50 AUD

COTM/FOTM – $12.00 AUD each
Availability: August 1st
Femme Fatale Cosmetics
*Like, Comment and Subscribe*
Eat, Laugh, Polish, Repeat
Queen of Nails 83
💕