Hey Sugas!!! Every good movie needs a villain and in Toy Story there are 2 that come to mind, Lots-o'-Huggin' Bear and Evil Emperor Zurg.
Debuting in Toy Story 2, Evil Emperor Zurg is a space villain action figure and Buzz Lightyear's archenemy.  He has red evil eyes with neon gritting teeth, silver horns on his head, and a purple tunic with a black cape on it. He usually carries a gun.
Appearing originally in Toy Story 3, Lots-o'-Huggin' Bear is a jumbo, extra-soft teddy bear with a pink and white plush body and a velvety purple nose. This lovable bear stands fuzzy heads and shoulders above other teddy bears because he smells like sweet strawberries! 
So let's hear it for these 2 Toy Story Villains, the inspiration behind special edition duo from Glam Polish!
Enjoy!!!
 **All swatches are done using liquid latex Peel-off Base Coat, glossy, QDTC and Matte Topcoat. Swatch photos are taken using  artificial lights.**
 

Evil Emperor Zurg
A bright purple with multichrome flakes, strong aurora shimmer and ultra holo glitter.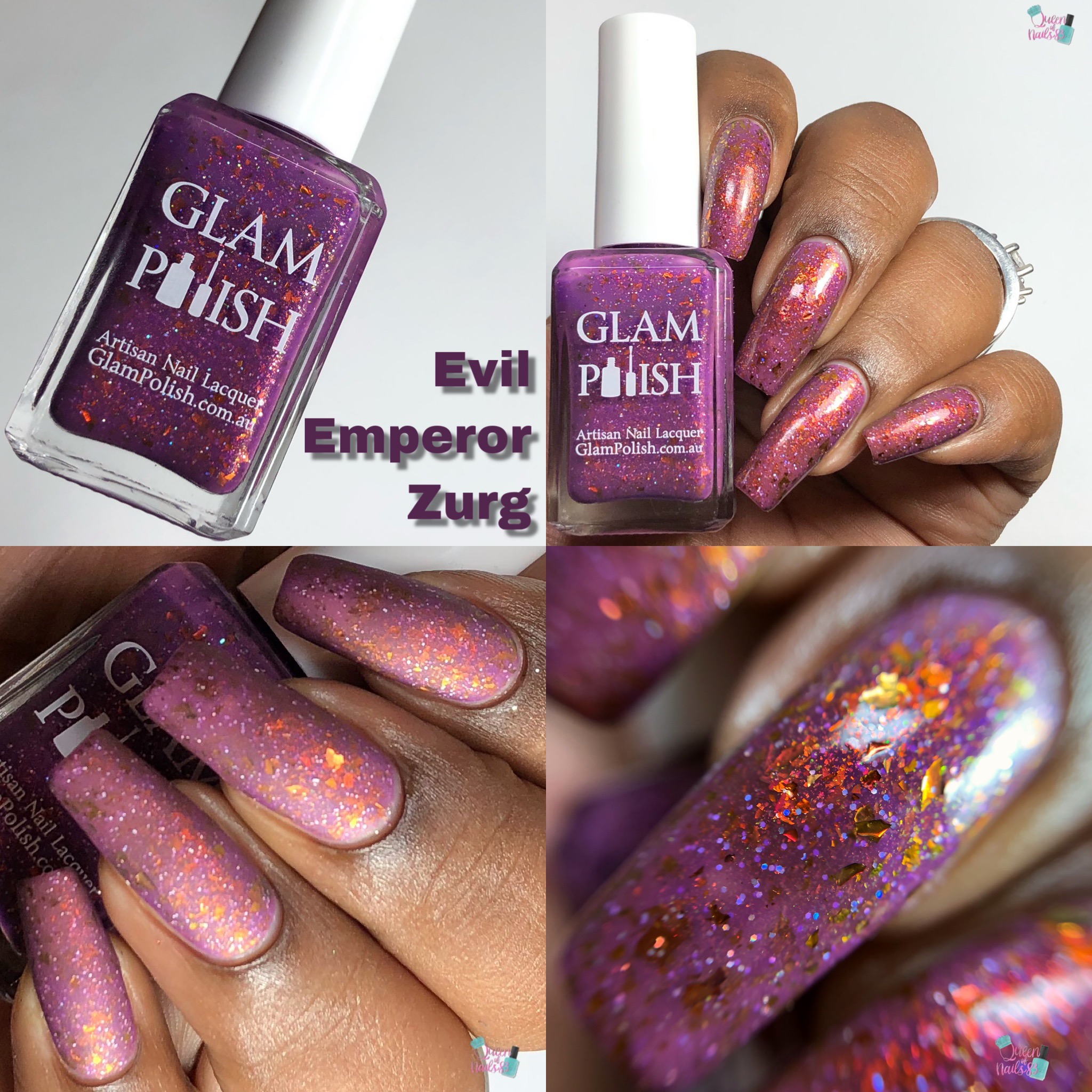 Lots-o'-Huggin' Bear
A fuchsia jelly with iridescent flakies, iridescent microflakies and ultra holo glitter.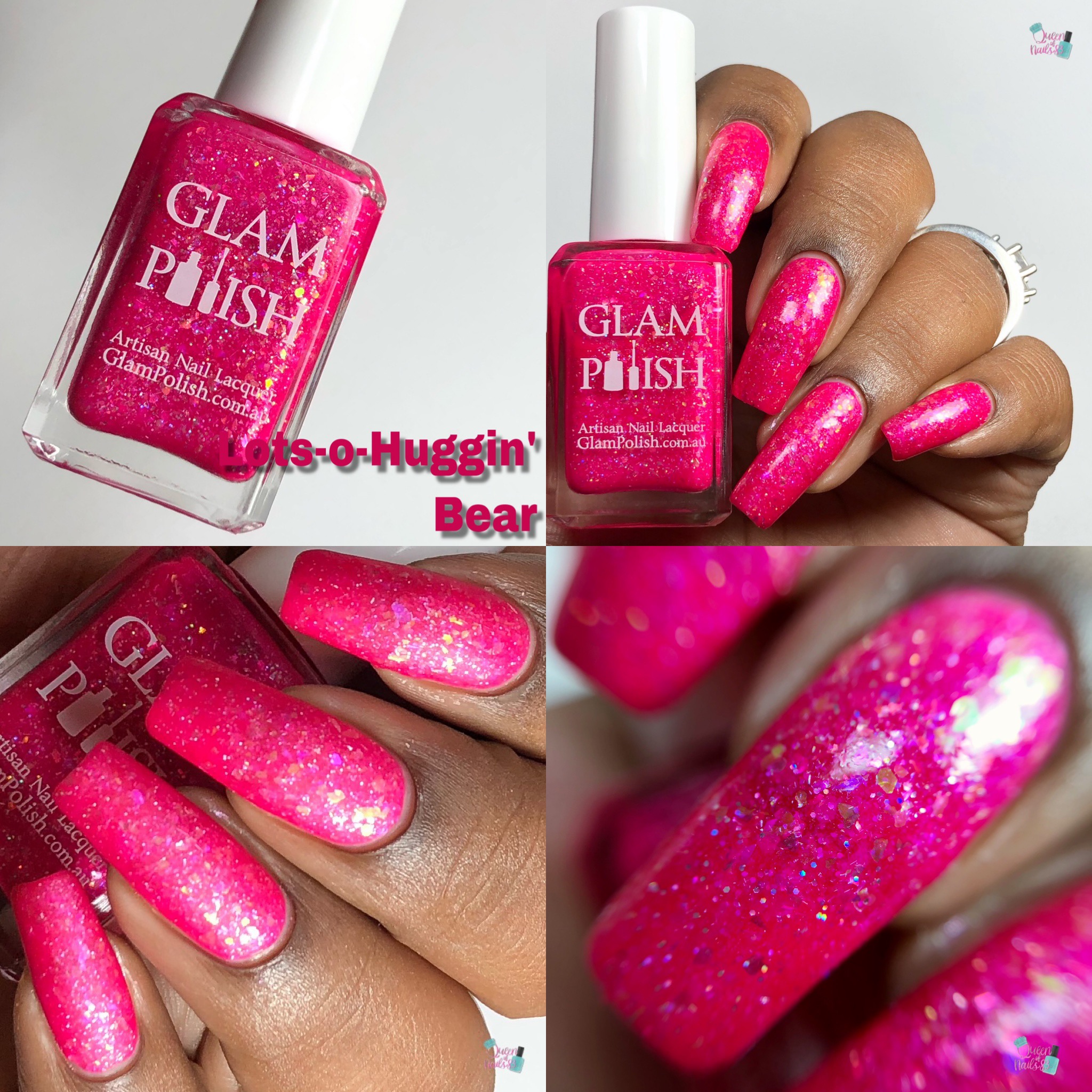 Glam Polish – Glam Geek – Toy Story Villains Special Edition Duo
Cap – 100 bottles per shade available for purchase.
Opacity: swatches shown with 3 coats 
Price: Individual Shades $12.50 each, Duo Set $25
Promo: For the first 72 hours Save $5 Off Orders of $50 or more with code PRINCESS5 and $12 Off Orders of $120 or more with code PRINCESS12, Terms & Conditions Apply.
Availability: Thursday August 1st, 2pm EST USA
Glam Polish
*Like, Comment and Subscribe*
Eat, Laugh, Polish, Repeat
Queen of Nails 83
💕