Hey Sugas!!! The iconic, fictional character, who we all know and love, born Harry James Potter on July 31st 1980 to Lily and James Potter big 3-9!!! Yep, it's Harry Potter's birthday! How shall we celebrate??? Well, the with the annual Cast a Spell hosted by Night Owl Lacquer. And the theme… spells used in the HP books & movies.
Grab your wand, hop on your broomstick, and join Night Owl Lacquer, Stella Chroma, Lollipop Posse Lacquer, Nvr Enuff, Bee's Knees and Ribbits Stickits on July 31 as they explore the inspiration behind Harry Potter, one of the world's most beloved characters, and his magical world. Author J.K. Rowling, who set this whole universe ablaze with the release of "Harry Potter and the Philosopher's Stone" in 1997 shares the same birthday as Harry himself. Coincidence?
Enjoy….
 **All swatches are done using liquid latex Peel-off Base Coat, (glossy, QDTC and Matte Top Coat. Swatch photos are taken using artificial lights.**
Night Owl Lacquer – 
Wingardium Leviosa
A violet tinted base loaded with aqua/green/purple shifting shimmer, aqua/green/purple sparks and copper/red/gold/green crystal chameleon flakes.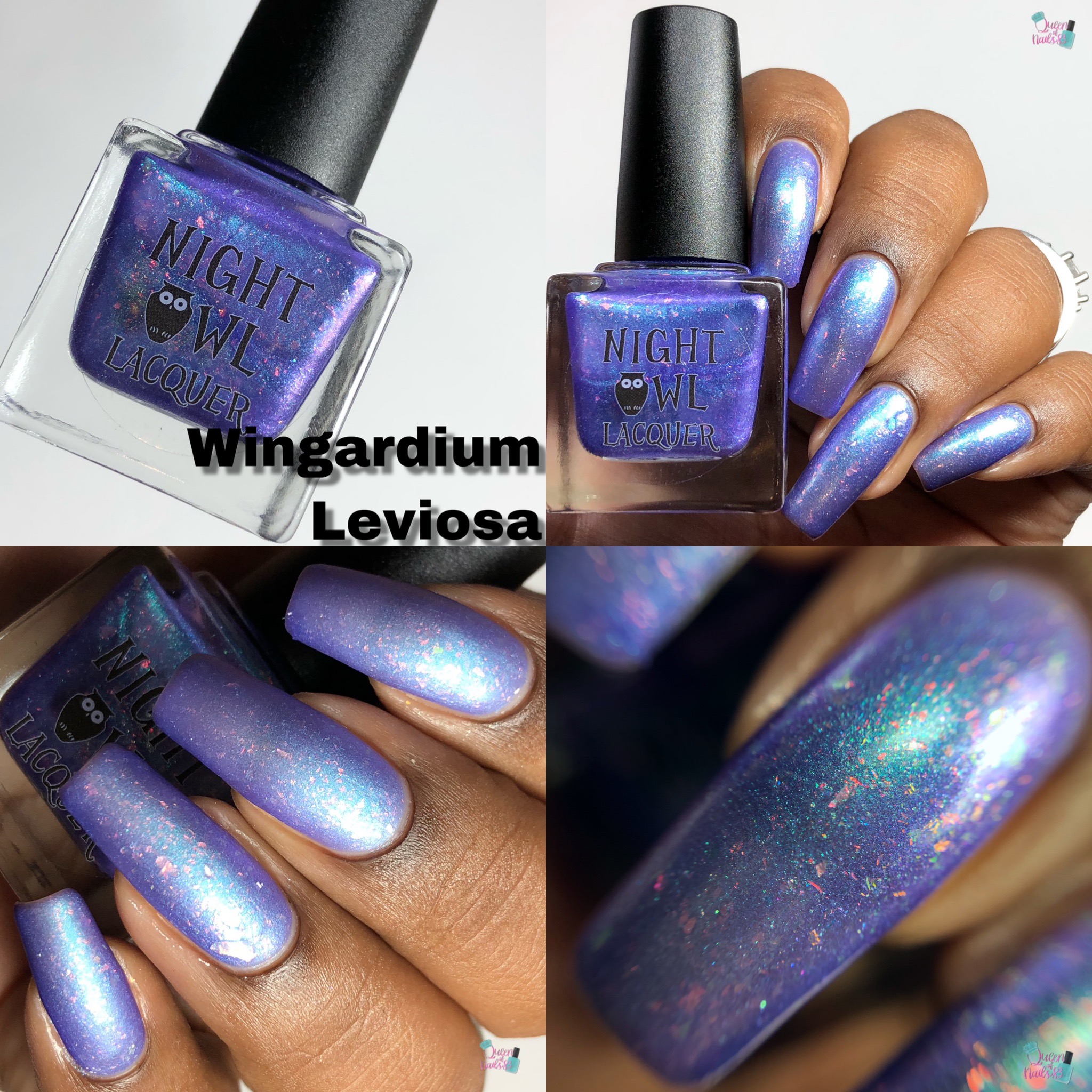 Stella Chroma 
– Piertotum Locomotor
A slate blue-grey packed with blue and bronze shimmer highlighted by subtle holo and shifting UCC flakies.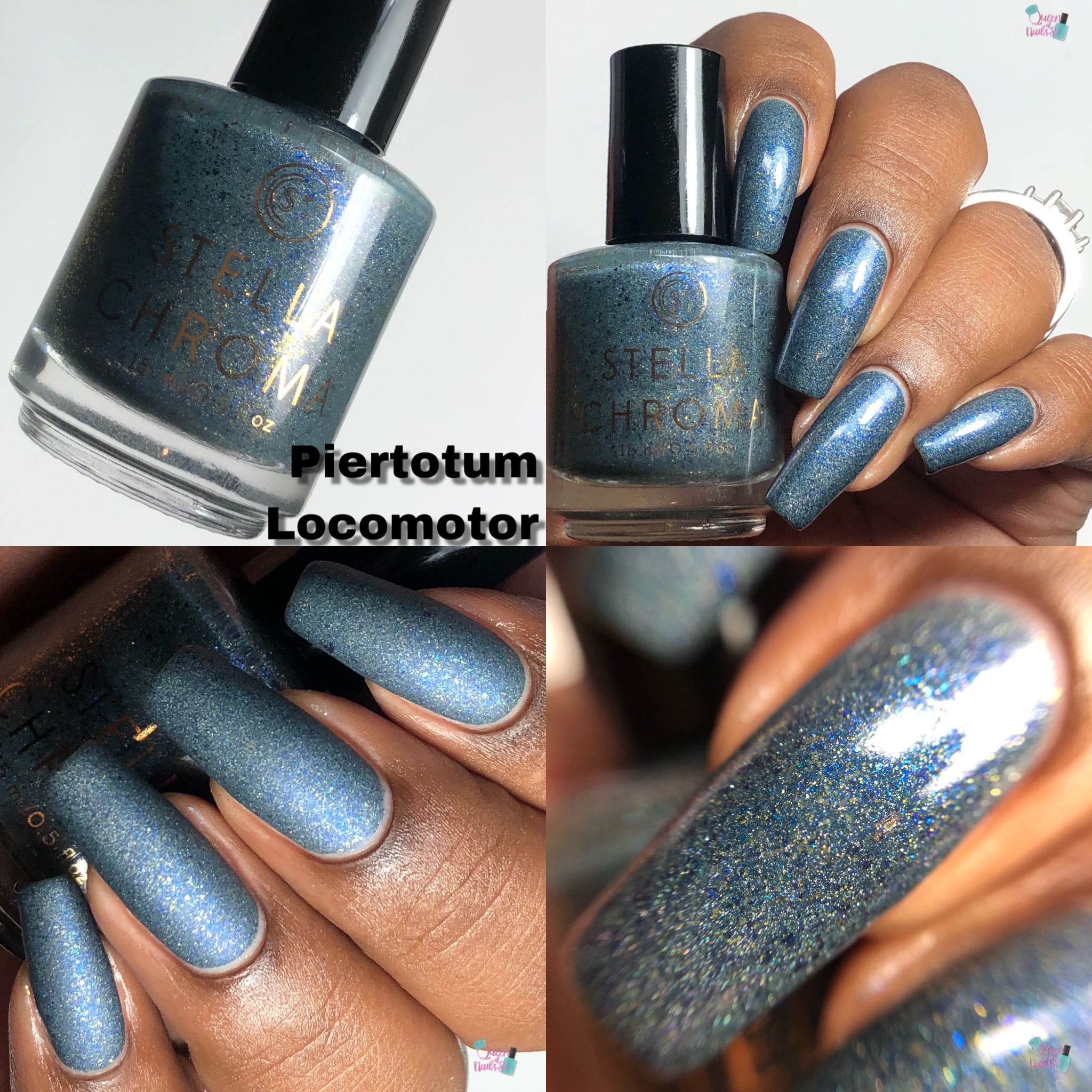 Lollipop Posse Lacquer 
– Riddikulus
A ultramarine blue crelly filled with pink-shifting shimmer, multiple color-ways of shifting iridescent flakes, mauve-green shifting ultra chameleon chrome flakes, and silver holographic microflakies.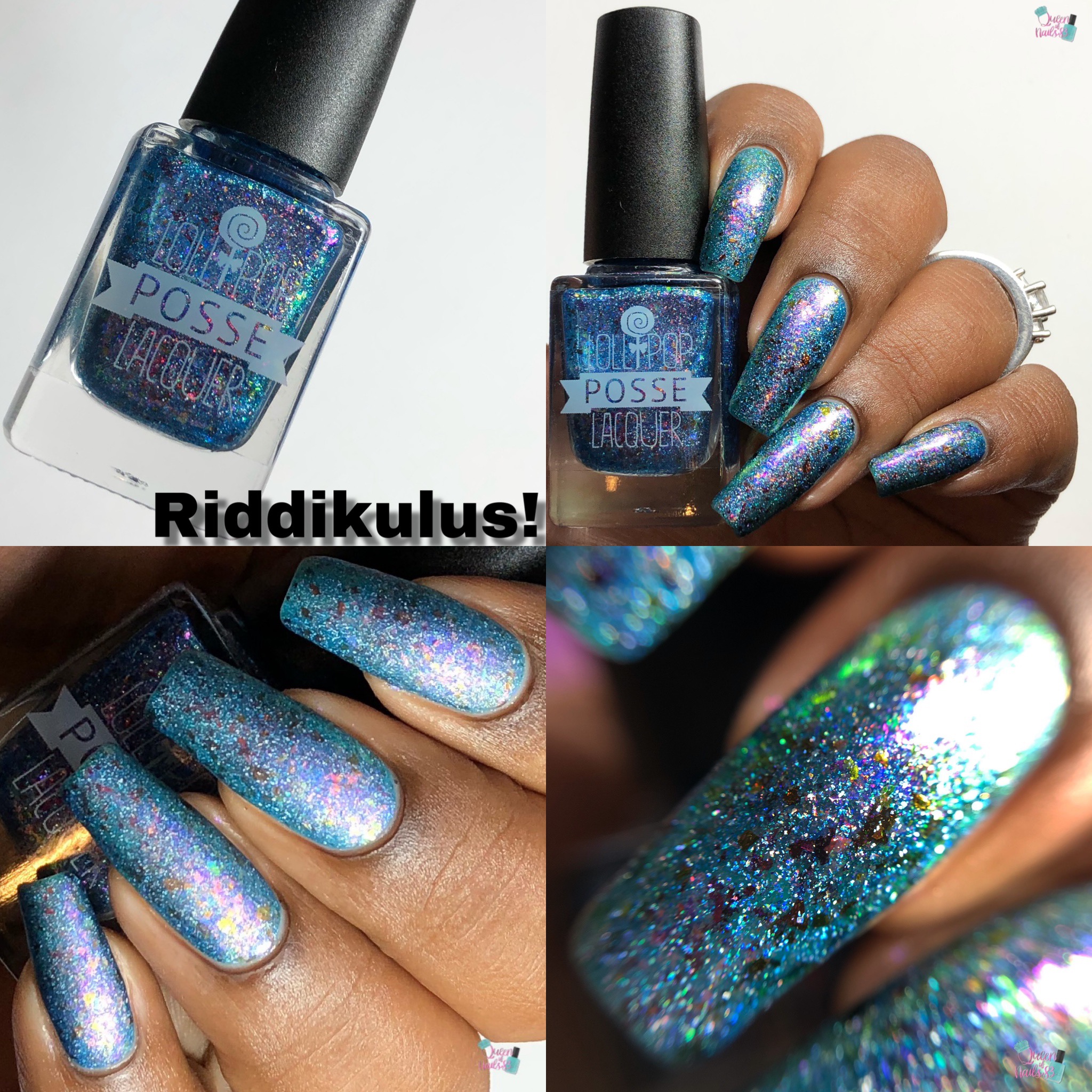 Nvr Enuff
 – Bombarda Maxima 
A hypnotizing pale blue beauty full of pink/blue/gold/green/violet shimmer, holographic flakes, galaxy glitters and linear holo!!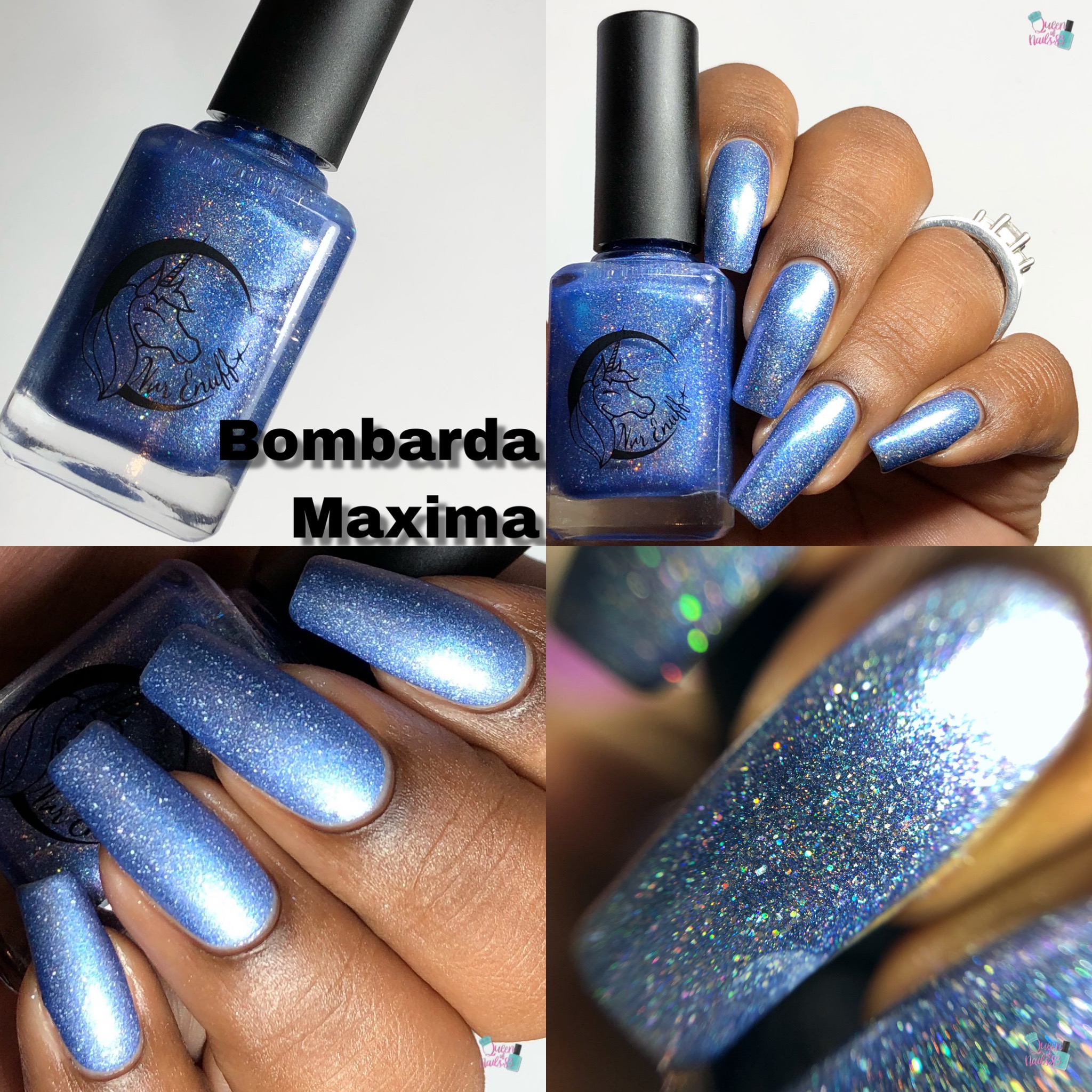 Bee's Knees 
– Imperio
An eerie field green with a sneaky blue to green shimmer that has a surprising hint of pink.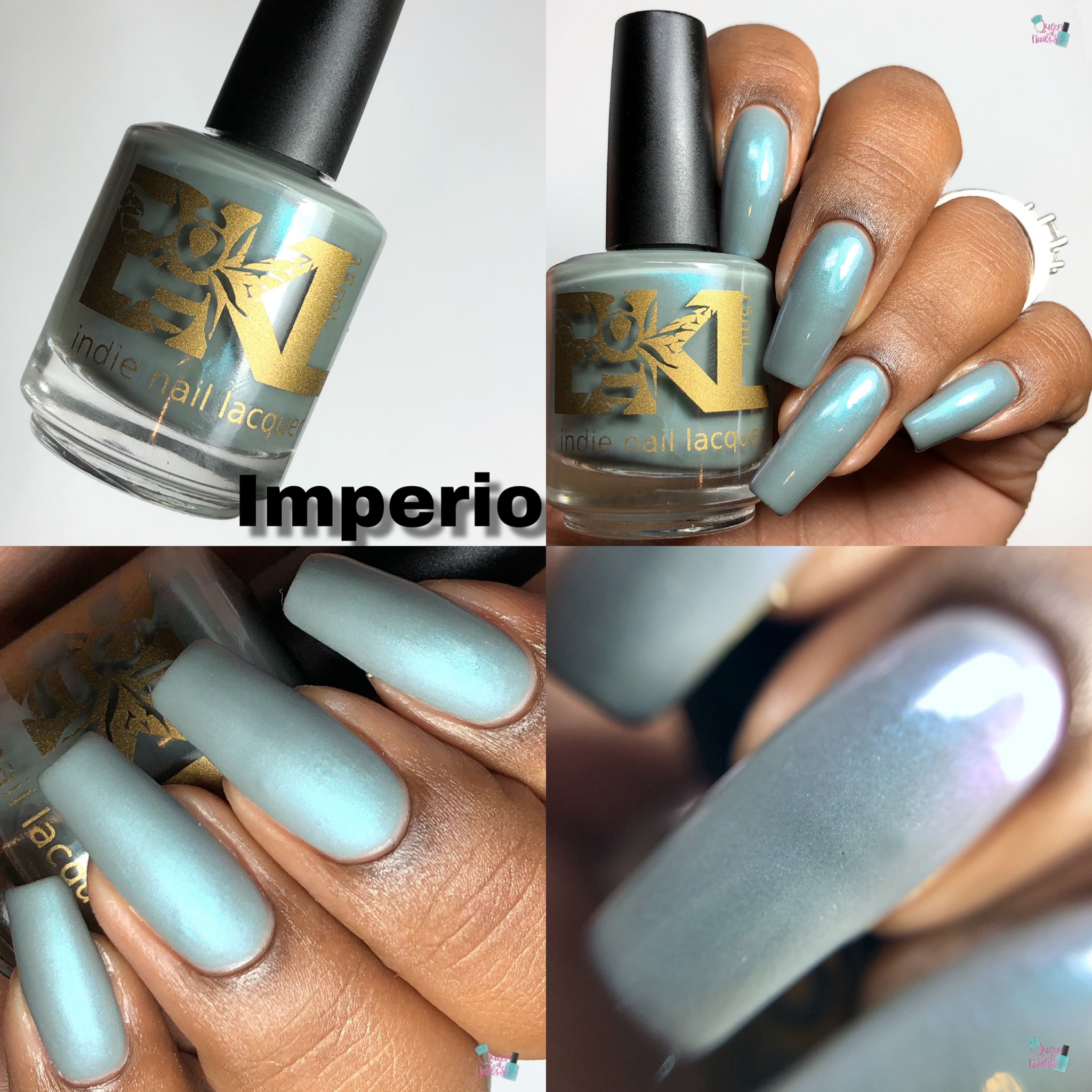 Ribbits Stickits 
– HP themed water decals 
One (1) sheet of HP themed water decals included in the box with the option to purchase additional sheets at $5 each. Please note, additional sheets can only be purchased along with a box.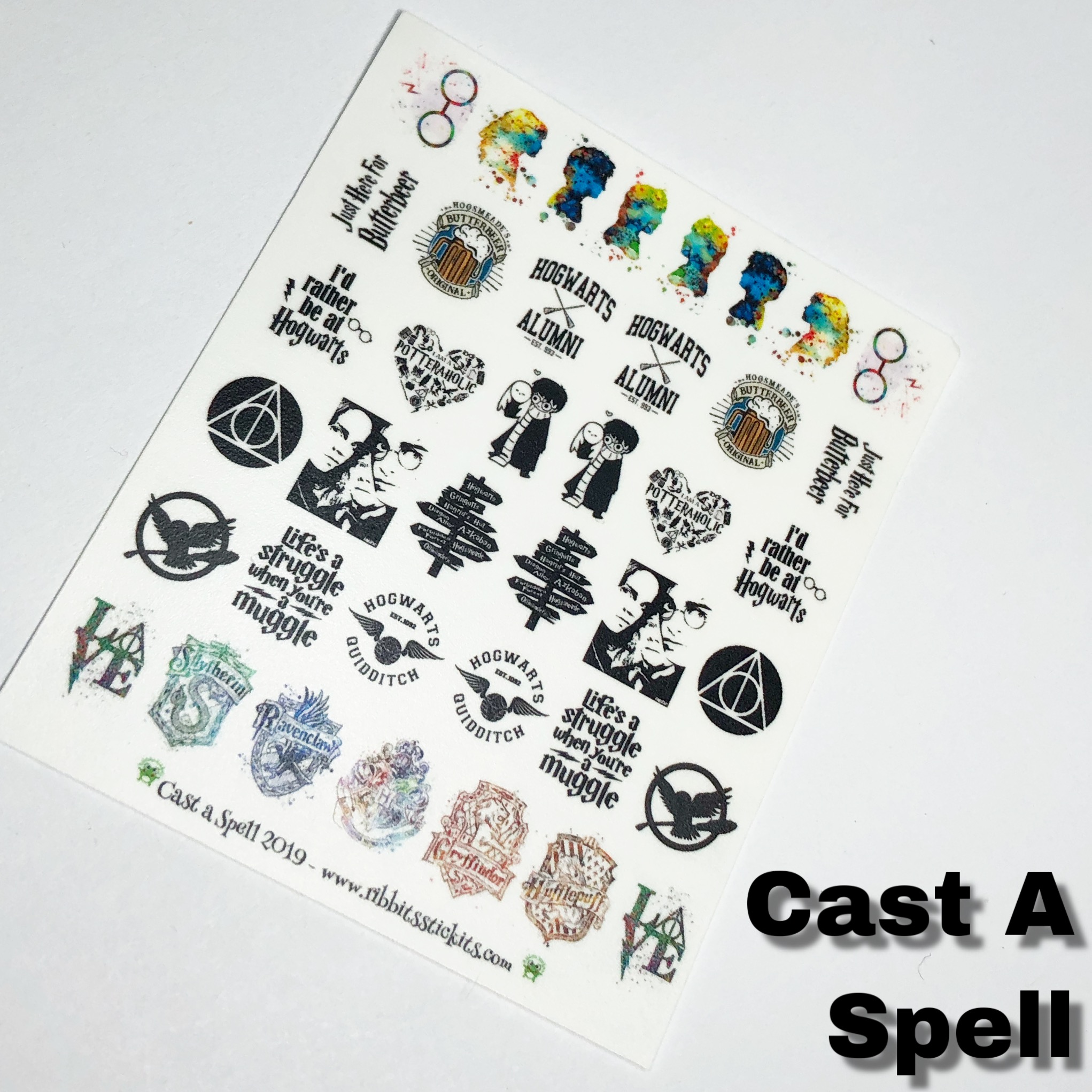 Also:
-Witch broom pen
-Random Harry Potter themed sticker
Cast a Spell Box 2019
Opacity: swatch shown with 3 thin, easy coats
Price: $49.00 plus shipping
Availability: Wednesday, July 31st at 1:00 PM MDT and will be available for pre-order thru Wednesday, August 7th at midnight. There will be 40 ready to ship boxes that will ship right away and after those are sold it will switch to pre-order.  The pre-order boxes are expected to ship around August 19th
Cast a Spell
*Like, Comment and Subscribe * Like, Comment and Subscribe * Like, Comment and Subscribe*
Eat, Laugh, Polish, Repeat
Queen of Nails 83

💕