Hey Sugas!!! Was I right? Or was I right? These holos from A-England are out-of-this-world. The flame is EVERTYHING and more! As promised, today I have the British Subcultures Collection available from Psyche Beau for all my US based nail polish lovers.
And just on the off chance you missed the London Vibes Collection, it's only a click away!
Enjoy….
**All swatches are done using liquid latex peel off base coat, glossy QDTC and matte topcoat. Swatch photos are taken using artificial lights.**
Mod
A dark army green fired up with flaming holo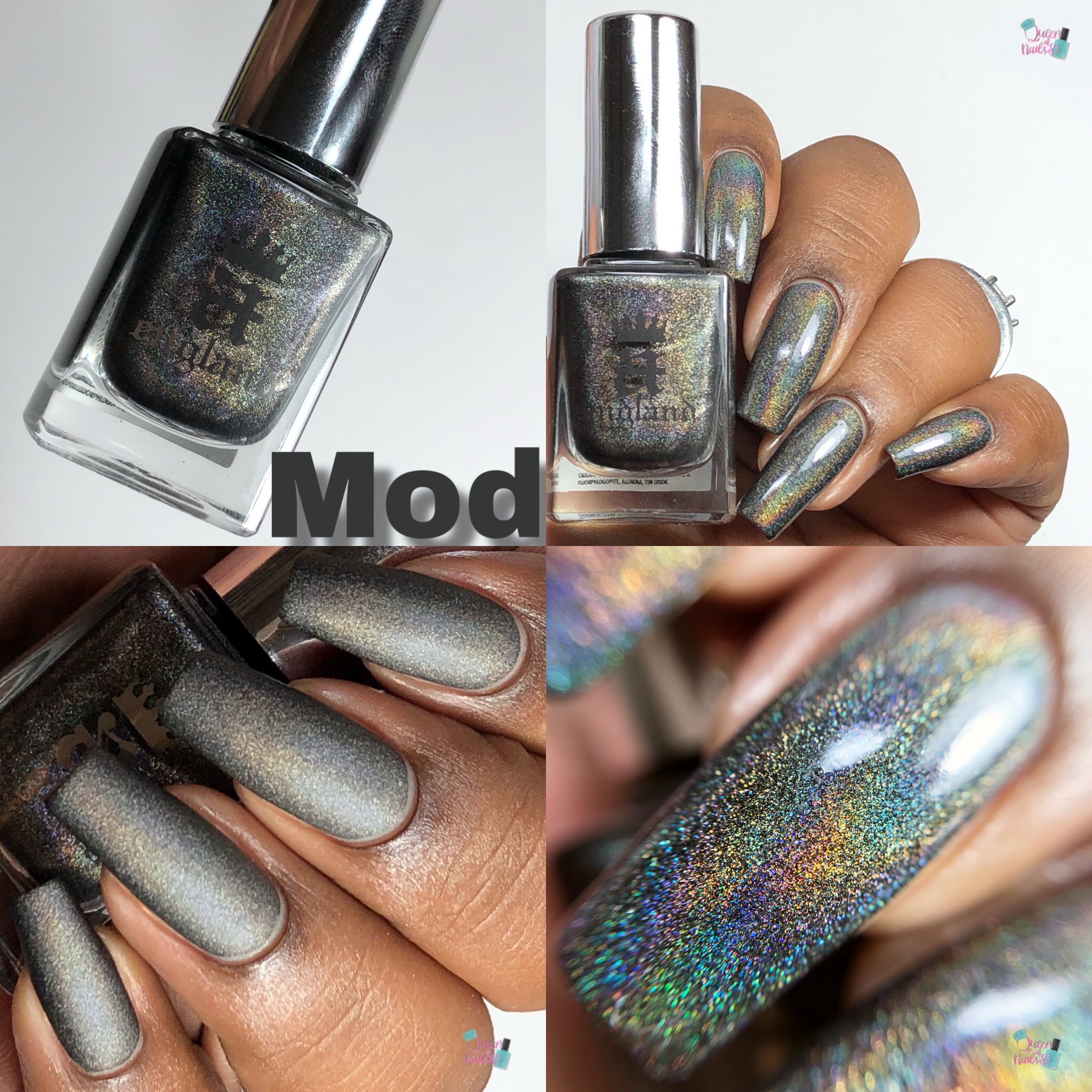 Skinhead
An indigo blue with flaming prismatic holo
Punk
A bright green with flaming holo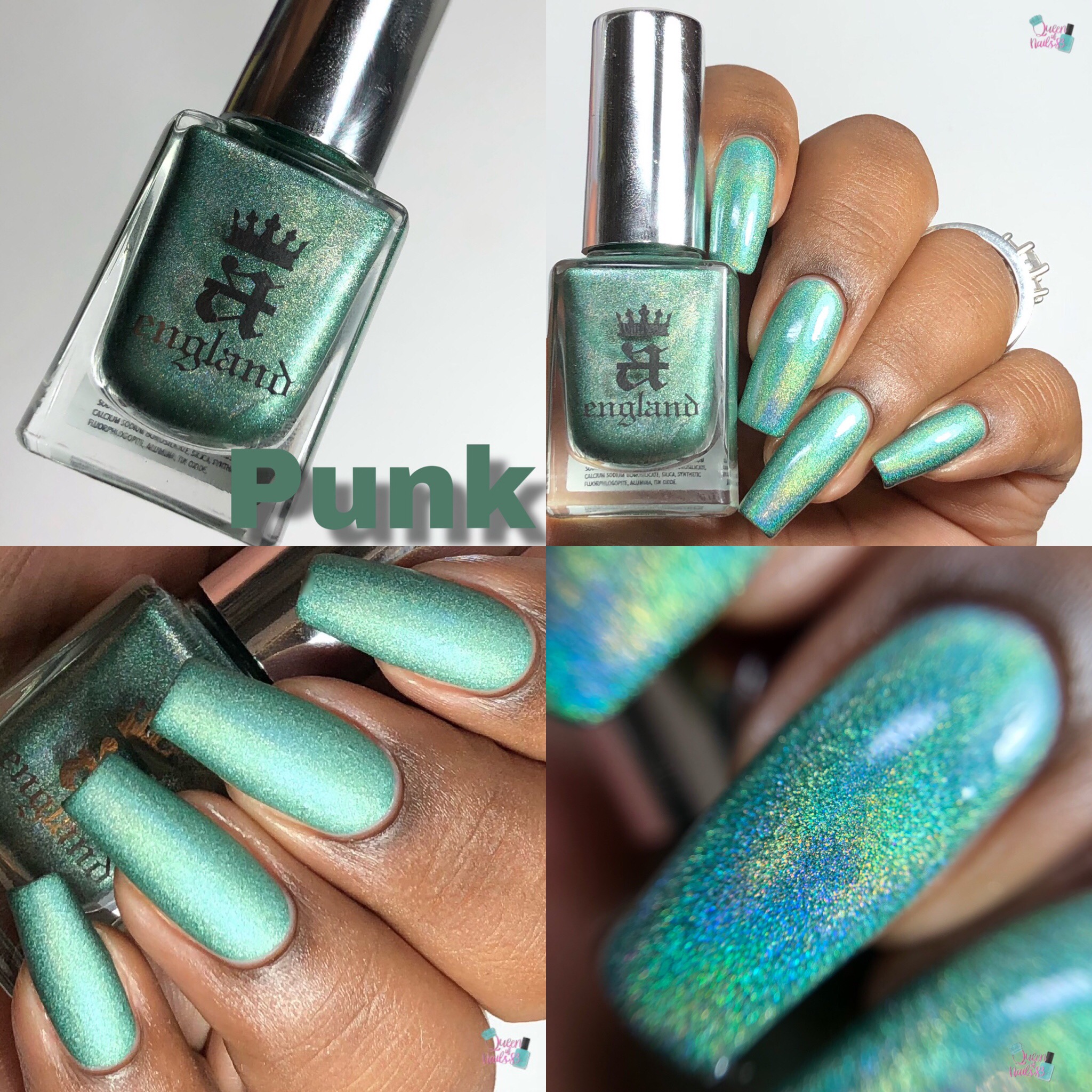 New Romantic
A deep violet with myriad flaming holo reflections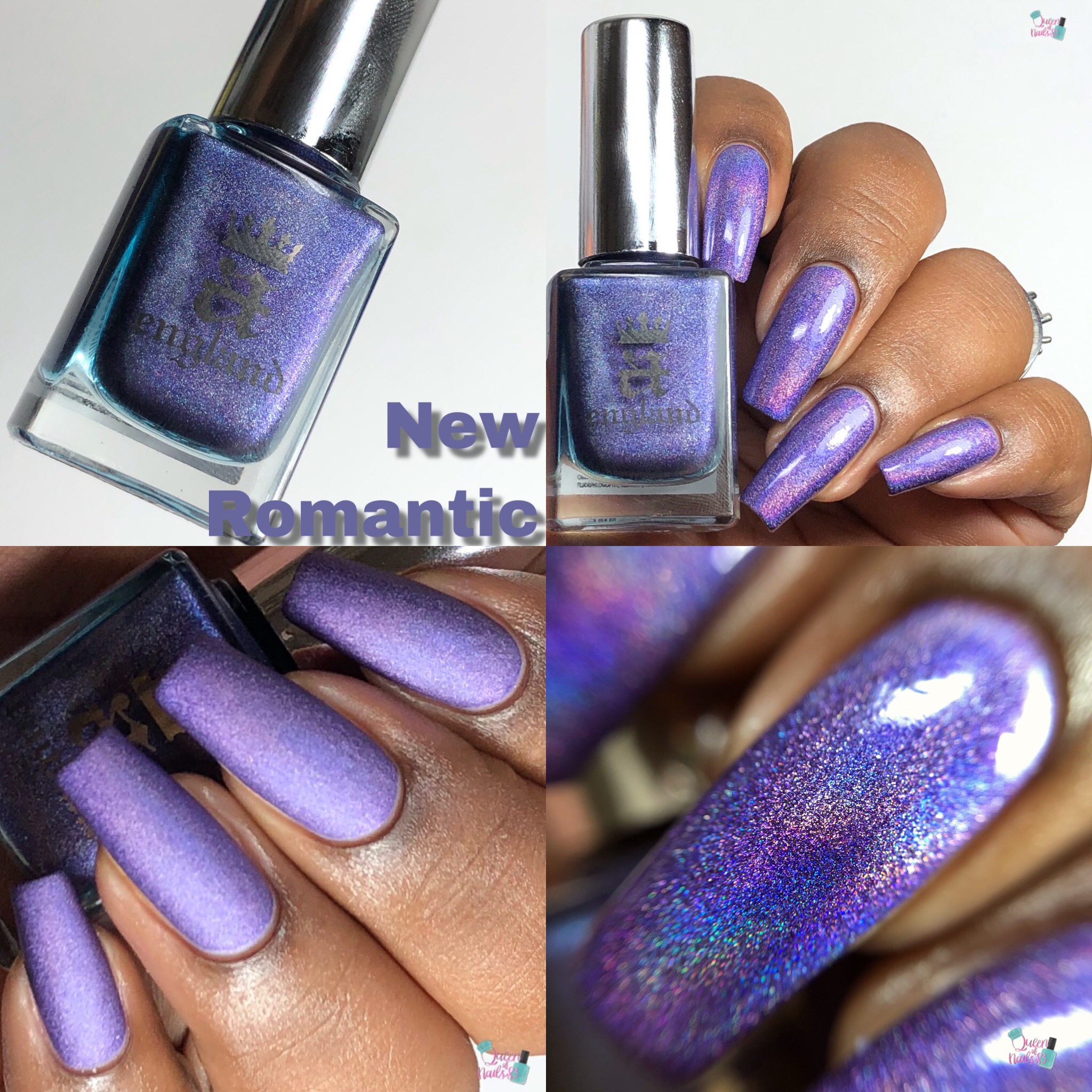 Goth
A twilight black with a red nuance and additional iridescent glimmer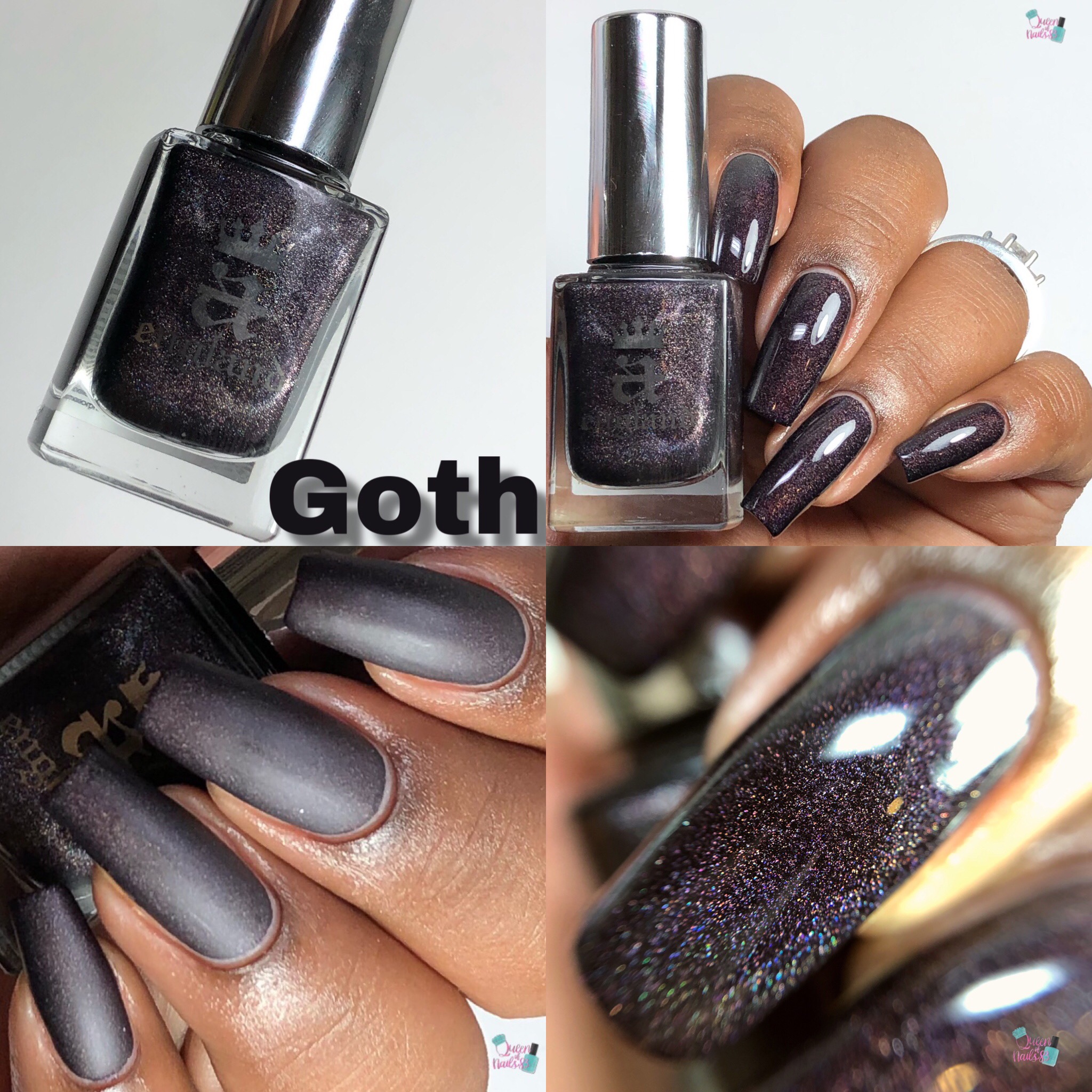 Swinging London
A pale olive green with golden undertones and accent of flaming holo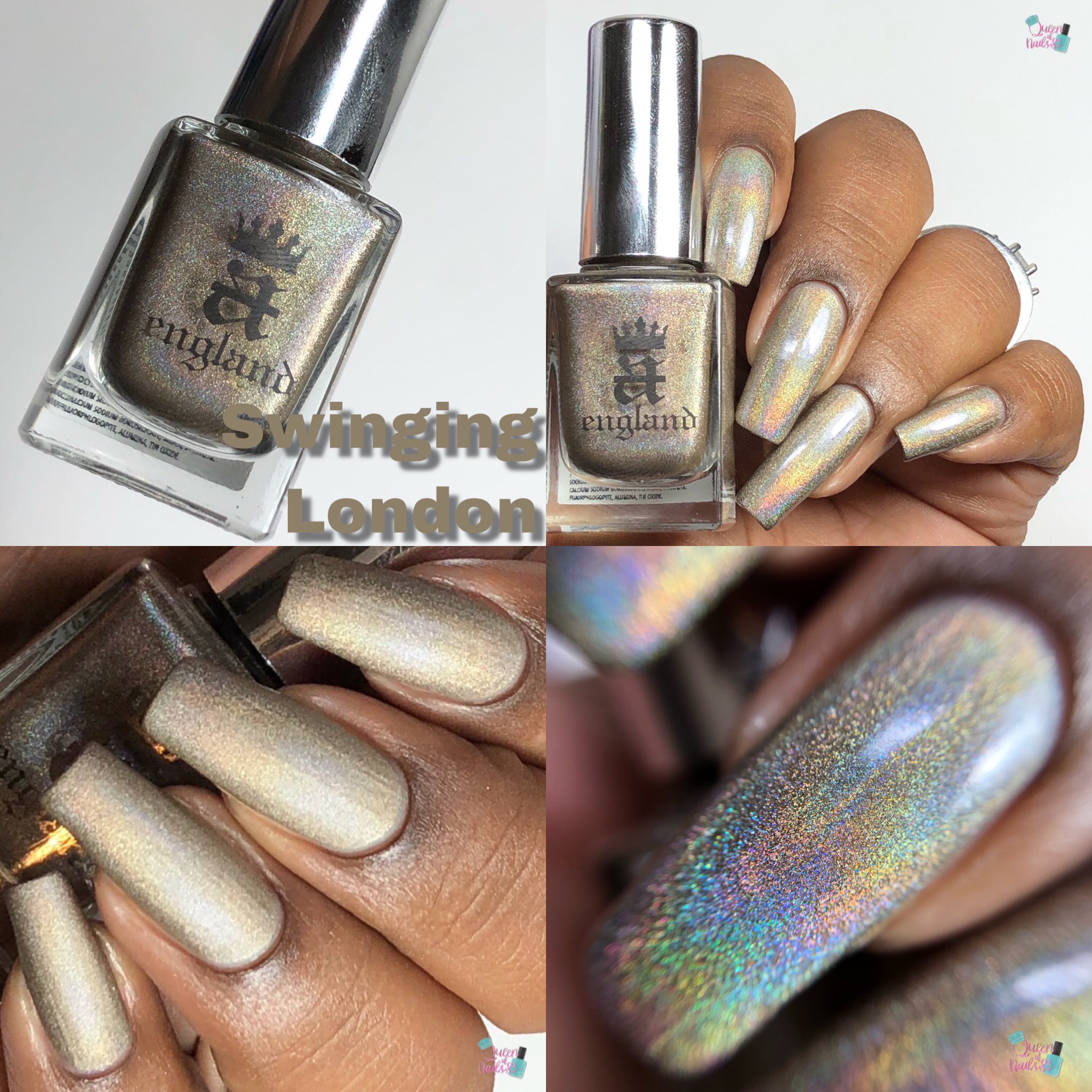 Pride Without Prejudice
A light sky blue with a radiant flaming hologram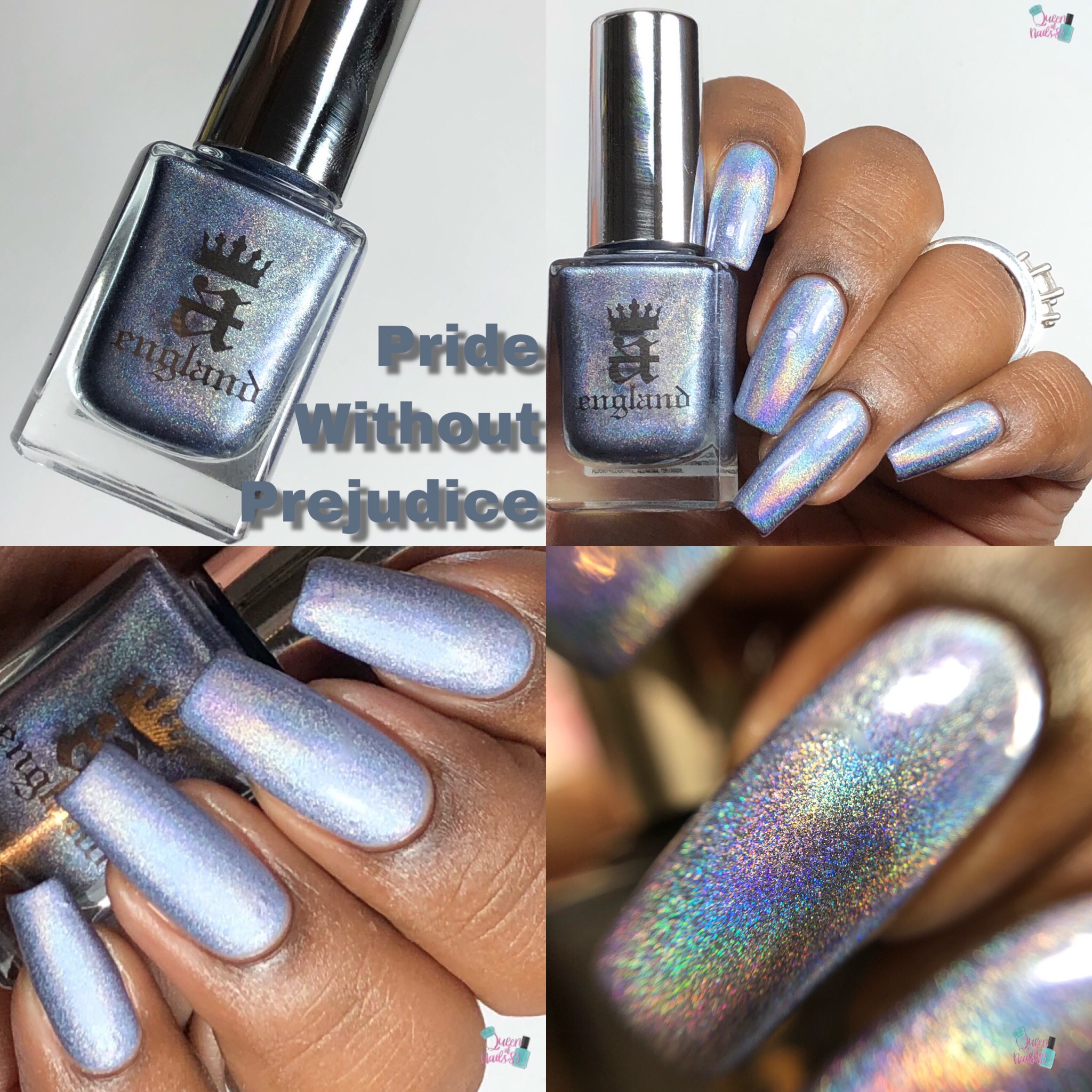 London Calling
A rose pink with added flaming holo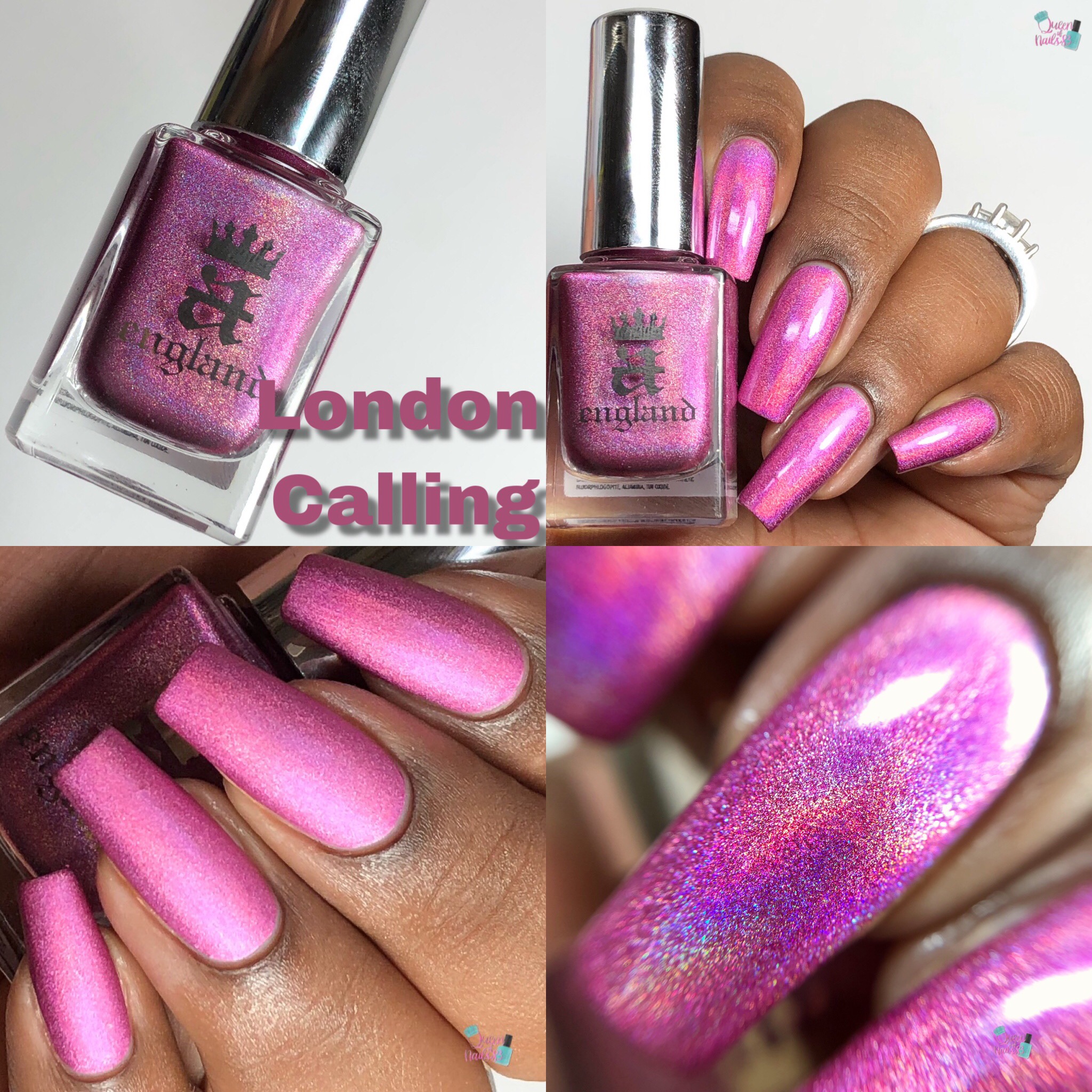 A-England – British Subcultures Collection
Overall: What did i tell ya! Stunning, right?! I know. I'll keep it short so you can go and grab both collections from Psyche Beau! I will reiterate, that the formula is thicker and opaque but glides on smoothly and with ease. No complaints about these polishes. And depending on application these could be a 1 coater but I'm greedy and couldn't resist a 2nd. Coverage is AMAZING, no VNL to report!
The Queens Choice: London Calling and Skinhead
Opacity: swatches shown in 2 thin coats
Price: $11.50
Availability: Current
Psyche's Beau
*Like, Comment and Subscribe*
Eat, Laugh, Polish, Repeat
Queen of Nails 83

💕