Hey Sugas!!! Everyone knows that diamonds are a girls best friend…. or at least that's how the saying goes, but what if I told you that I think I have a collection of holos that may have just claimed the title of "best friend"?! But first….
I'd like to introduce for the first in the Queendom, A-England and Psyche Beau. A-England is the creation of Adina Bodana founded in 2011. To find out more about the Adina, click here. A-England is available in the US via Psyche Beau, a California based stockist housed with products from over 10+ brands. 
Today I have one of the newest collections available from A-England via Psych Beau, London Vibes. This 4 piece set is inspired by London's streets!!! So what road will you find yourself travelling?
Also, be sure to tune in tomorrow for more from A-England and Psyche Beau with the British Subcultures Collection! 
Enjoy….
**All swatches are done using liquid latex peel off base coat, glossy QDTC and matte topcoat. Swatch photos are taken using artificial lights.**
Kings Road
A grey beige neutral combination lightened up by a flaming holo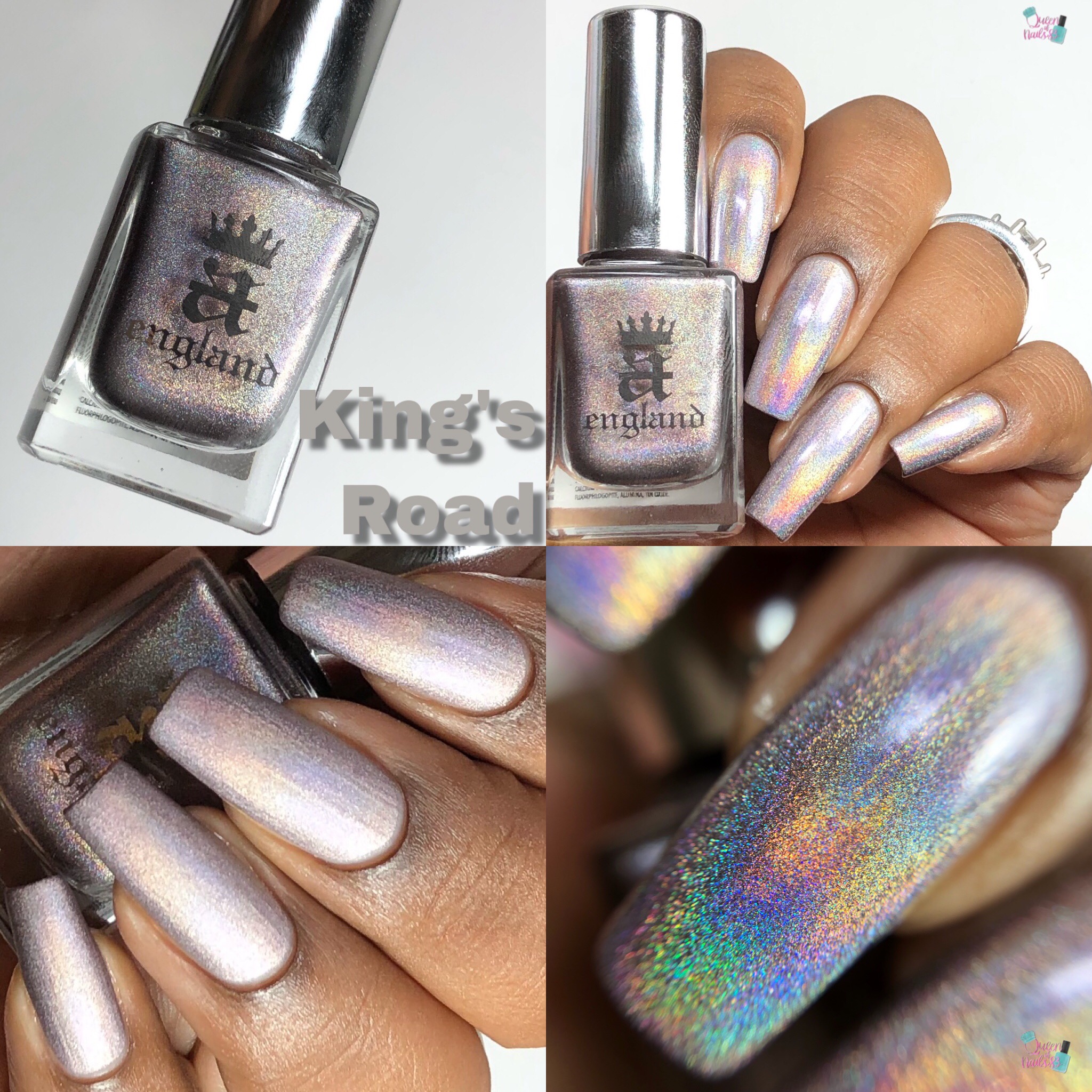 Carnaby Street
A beige-tinted shade of pink with added flaming holo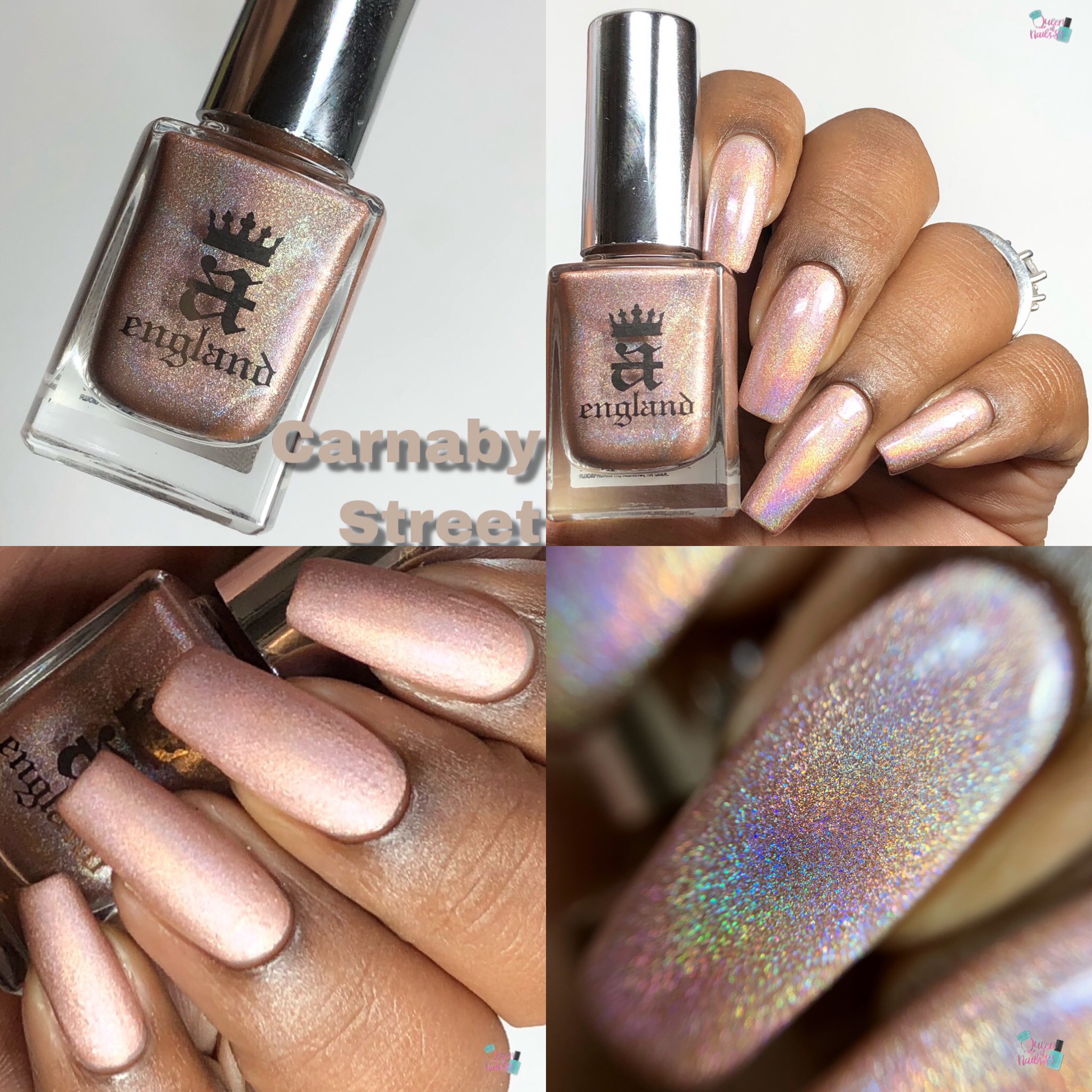 Covent Garden
A vibrant coral hue with soft golden undertones and glorious flaming holo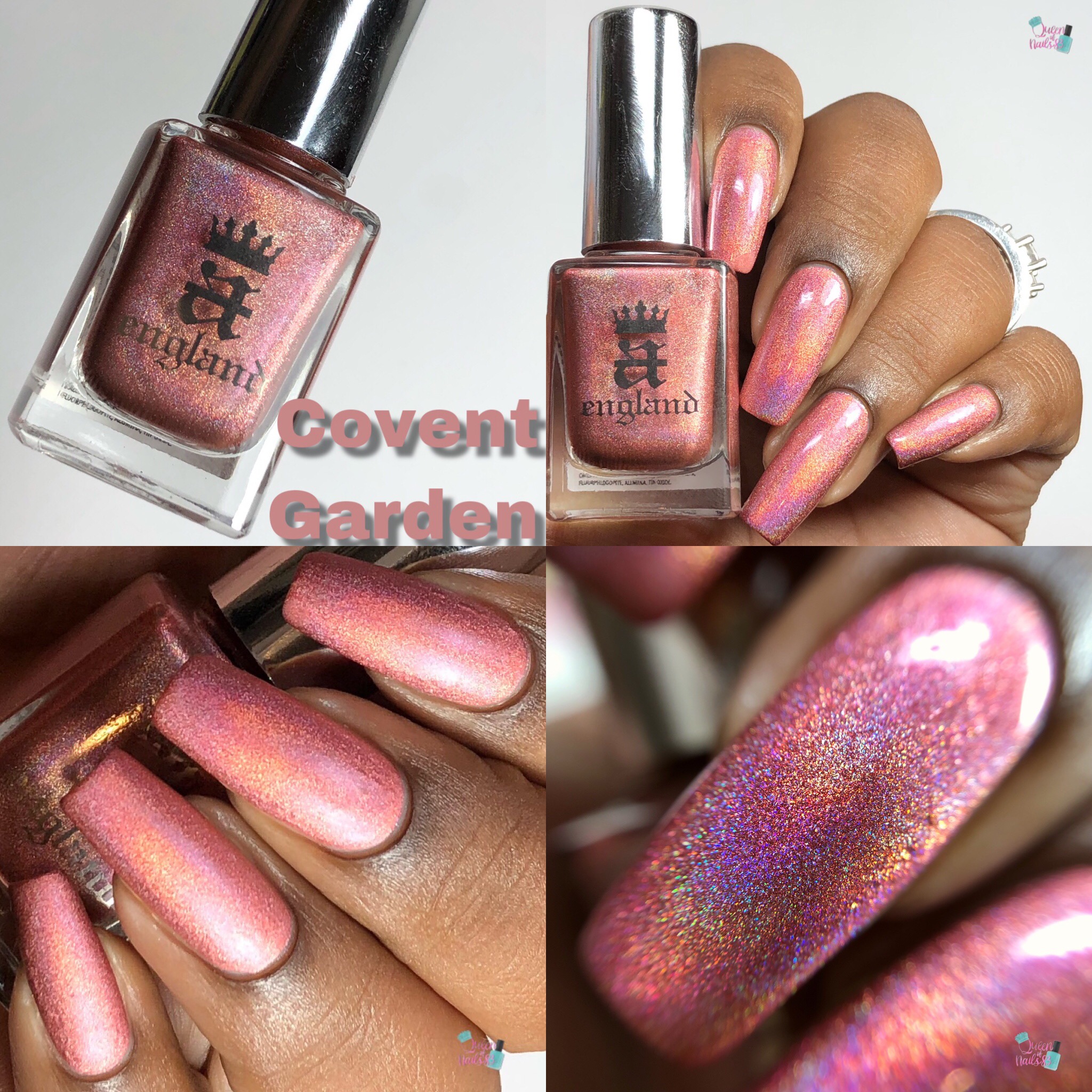 Camden Town
A dark terracotta flaming holo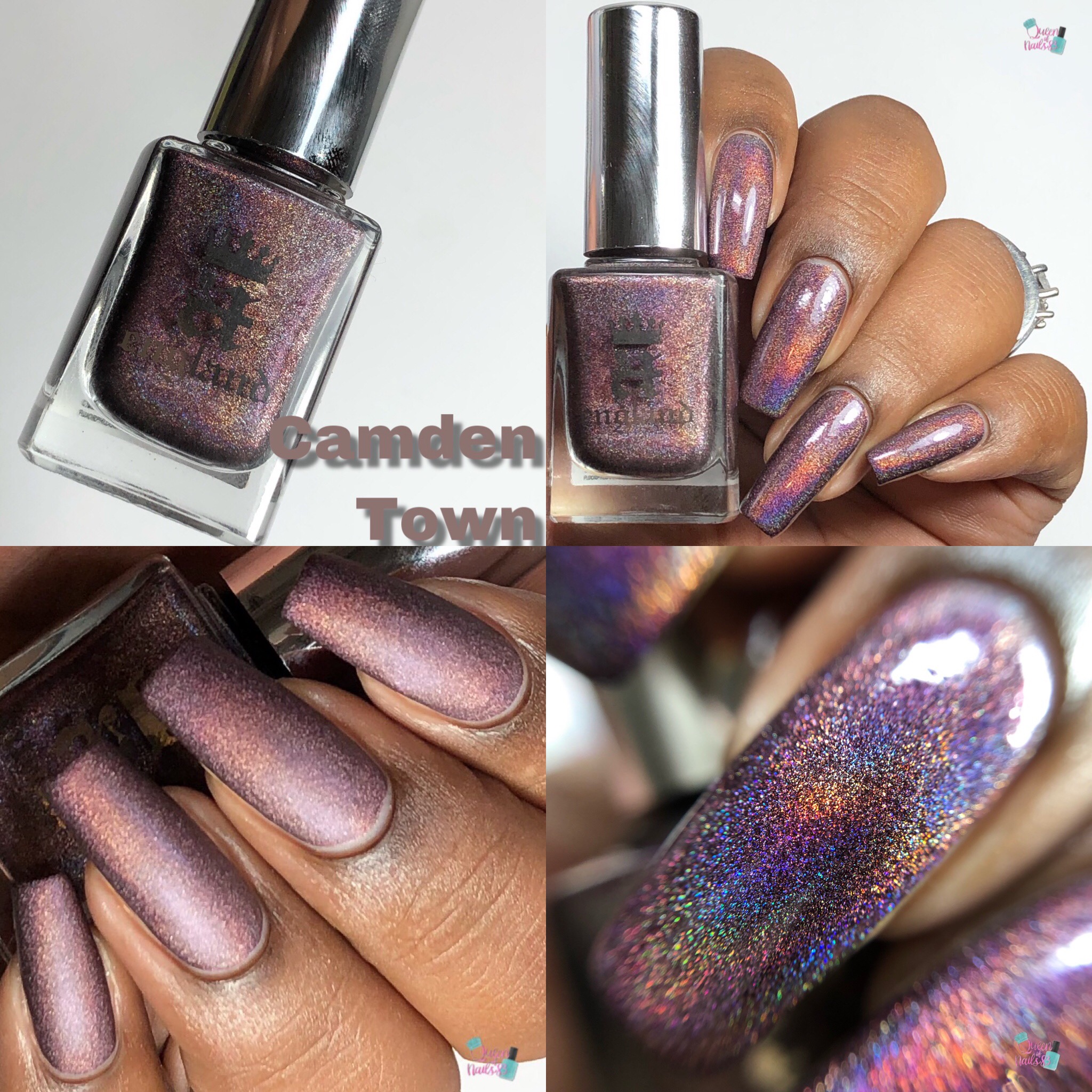 A-England – London Vibes Collection
Overall: I am without a doubt SPEECHLESS over these holos!!! I don't know if I've ever seen anything more….. holo-y! The flame is absolutely TO. DIE. FOR! The formula is thicker and opaque but glide on smoothly and with ease. No complaints about these polishes. And depending on application these could be a 1 coater but I'm greedy and couldn't resist a 2nd. Coverage is AMAZING, no VNL to report!
The Queens Choice: Camden Town
Opacity: swatches shown in 2 thin coats
Price: $11.50
Availability: Current
Psyche's Beau
*Like, Comment and Subscribe*
Eat, Laugh, Polish, Repeat
Queen of Nails 83

💕