Hey Sugas!!! It's been just over a week since I've changed my diet and I'd be lying if I said it was easy. My cheat meal turned into a cheat weekend but I am proud to say that I have started again. This week – SMOOTHIES!!! For 3 meals a day, smoothies only. No coffee. No tea. No nothing that I love; just greens and fruit… yum. 
In the world of indie polish news, Rogue Lacquer is gearing up for a restock and launch. Starting TODAY, Tuesday July 9th at 4pm pacific through the end of the month, Rogue Lacquer will launch the polish pickup (PPU) throw back, God of Mischief along few a few fan favorites and launch the new Christmas in July Duo. God of Mischief will be available with no cap for $12!! Unicorn Blood, Ugly But Interesting and the Arizona topper will all be restocked as well. And as for the duo – well just keeping reading. 
Enjoy….
**All swatches are done using liquid latex peel off base coat, glossy QDTC and matte topcoat. Swatch photos are taken using artificial lights.**
Unicorns Sandcastle Snowman
A sandy golden beige holo with red to green shifting shimmer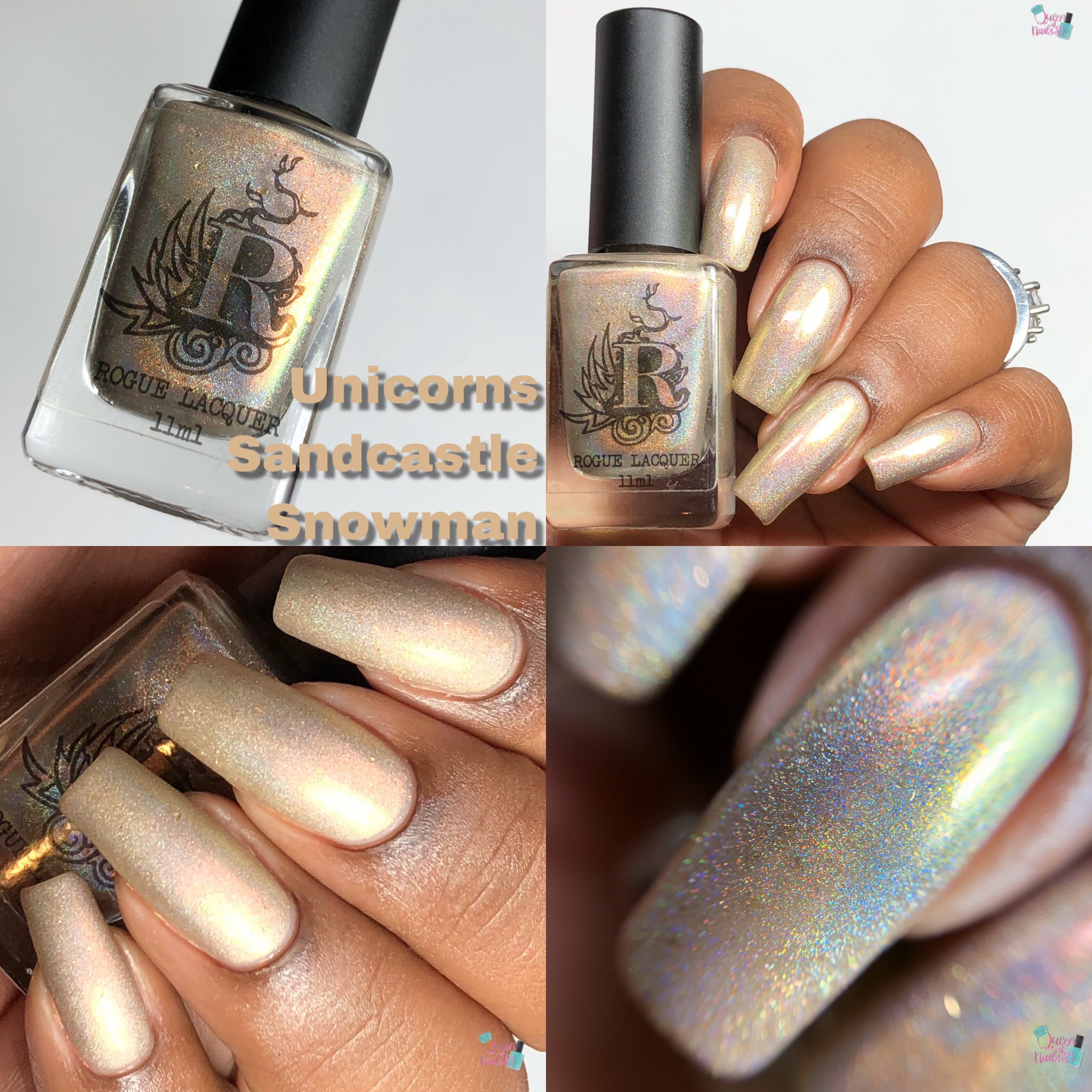 Unicorns Snowball Fight 
A pale blue linear holo with green to red shifting shimmer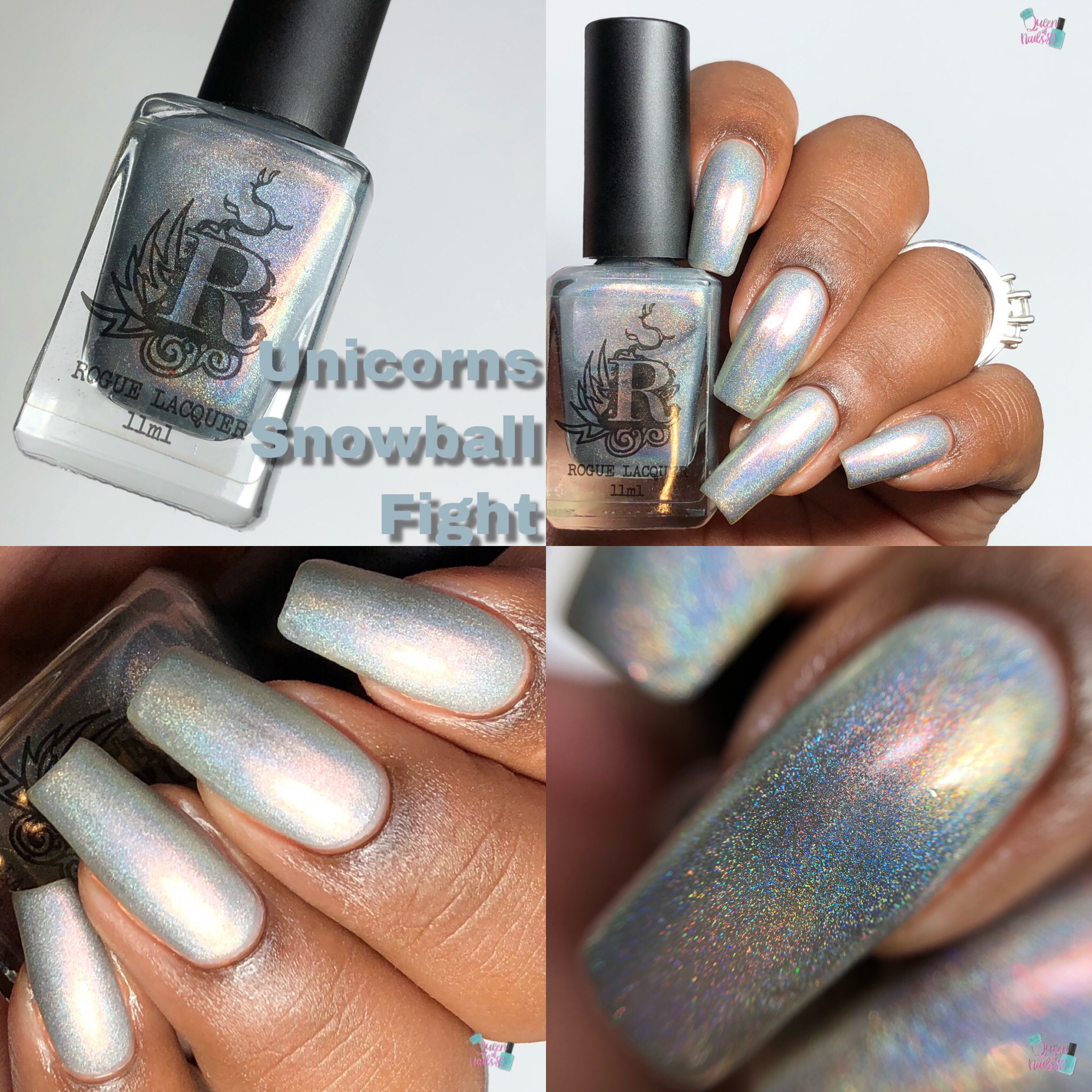 Rogue Lacquer – Christmas in July Duo
Opacity: swatches shown in 3 coats
Price: $11.50 each or $21 for the set 
Availability: Tuesday, July 9th at 4pm pacific time
Shipping Codes: All domestic orders over $20 will receive free shipping with code: PPUPARTY and all international orders over $20 will get $5 off shipping with code: PPUPARTY5! (International orders over $75 please check our website main page for $10 off shipping code) please note you can only use one code per purchase. 
Rogue Lacquer
*Like, Comment and Subscribe*
Eat, Laugh, Polish, Repeat
Queen of Nails 83

💕