Hey Sugas!! The Practical Magic Collection was inspired by the 1998 movie of the same name. Sally and Gillian Owens, born into a magical family but have mostly avoided witchcraft themselves. However, when Gillian's vicious boyfriend, Jimmy Angelov, dies unexpectedly, the Owens sisters give themselves a crash course in hard magic.
This 6-piece collections was created with excitement but not with any idea where to to go with it (color-wise). So the palette ended up with as an unexpected but pleasant surprise – something magical, whimsical and a little bit curious.
Enjoy!
**All swatches are done using liquid latex base coat, glossy, QDTC and matte topcoat. Swatch photos are taken using artificial lights.**
Practical Magic Collection
Amas Veritas (True Love Spell) $13.00 AUD
A brilliant, foil-like silvery-teal to pink shifter resting on a warm brown base. Within are holographic cosmic flakes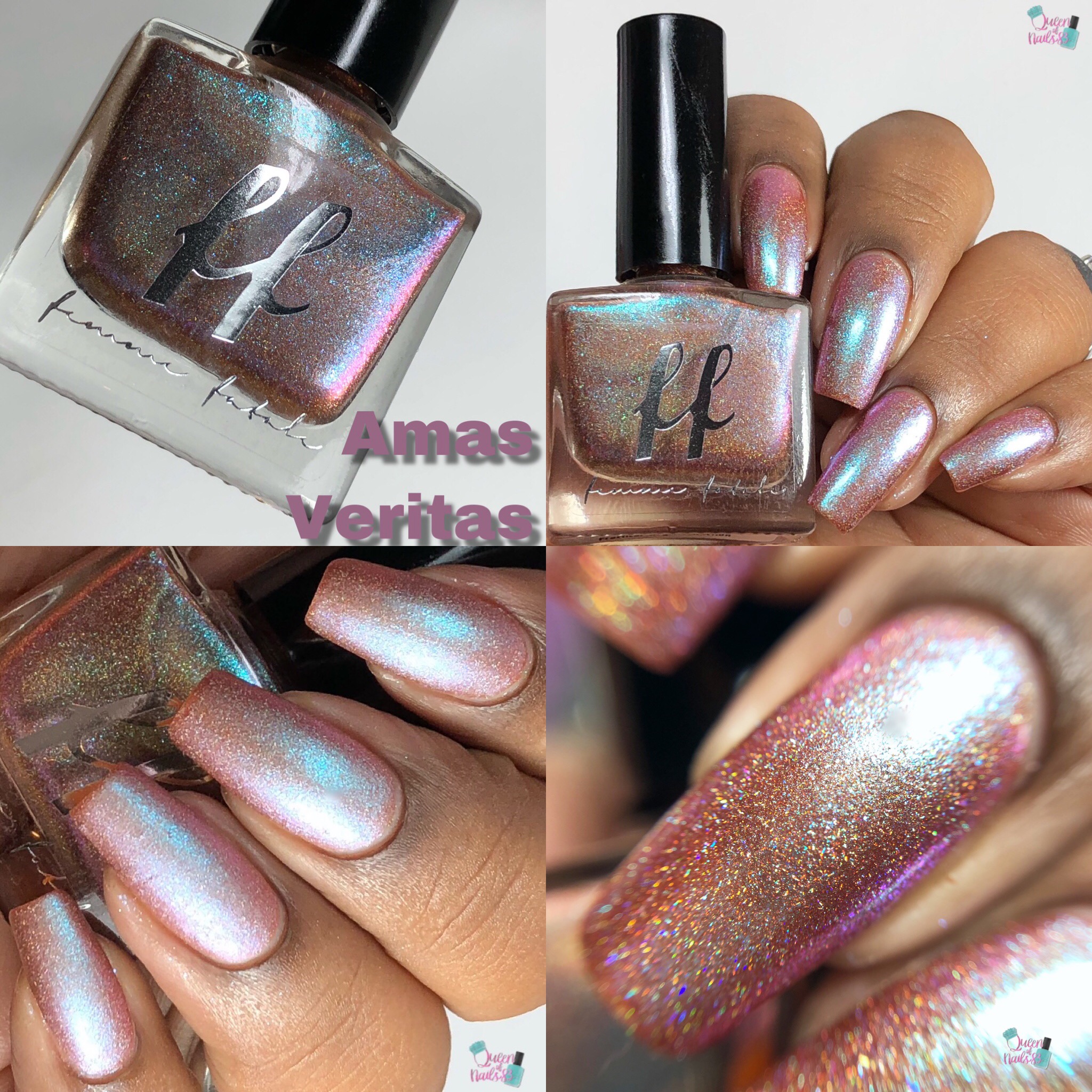 Circle Around the Moon $14.50 AUD
A classic glitter topper. Jam-packed with silver holographic hexes, bars, stars, moons and squares. Accented with red to green shifting aurora shimmer, iridescent glitters and silver holographic flecks. Swatch shown in 2 coats over nude base.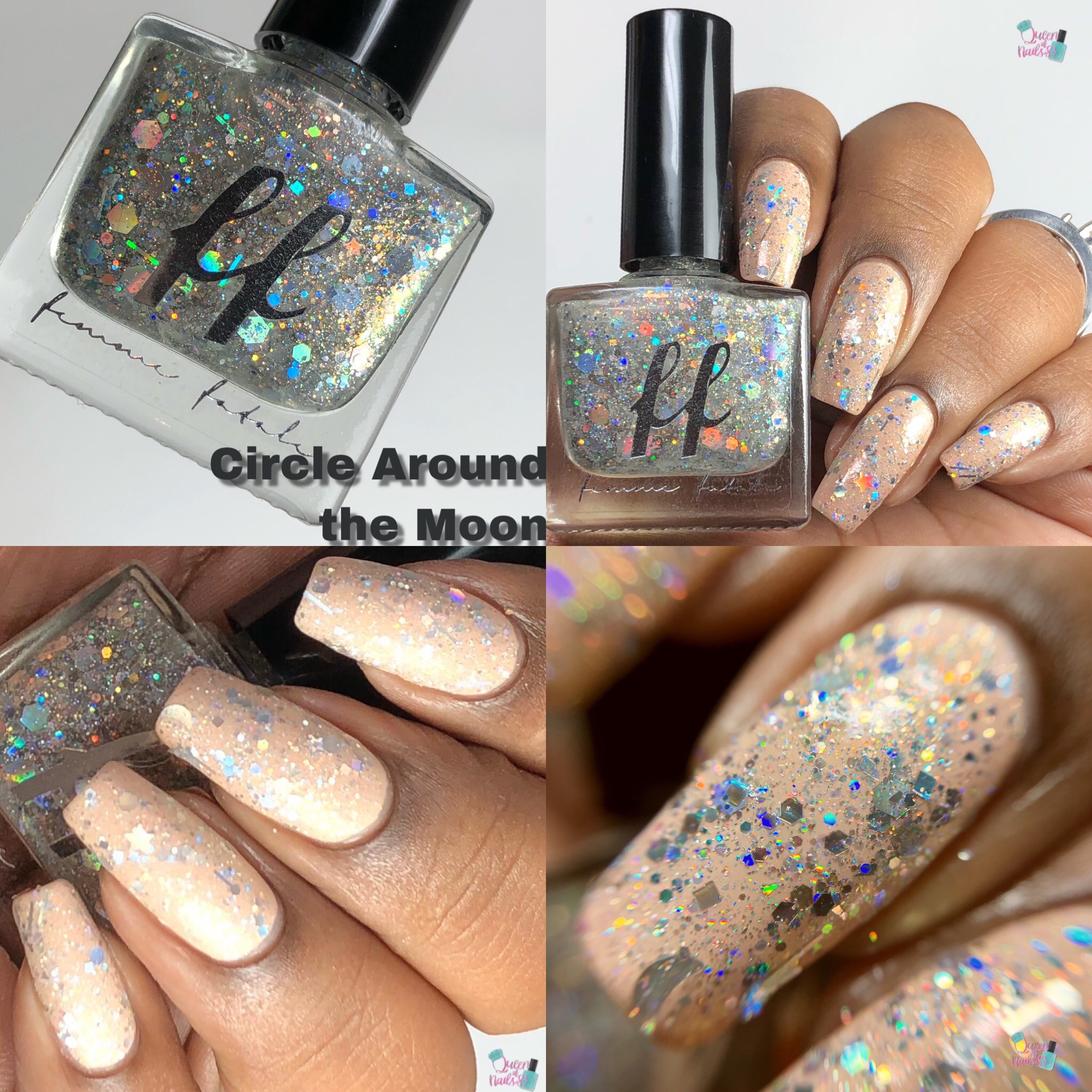 Dark and Unnatural $14.00 AUD
A mulberry jelly filled with crystal flakes, scattered holographic microglitters and iridescent glitters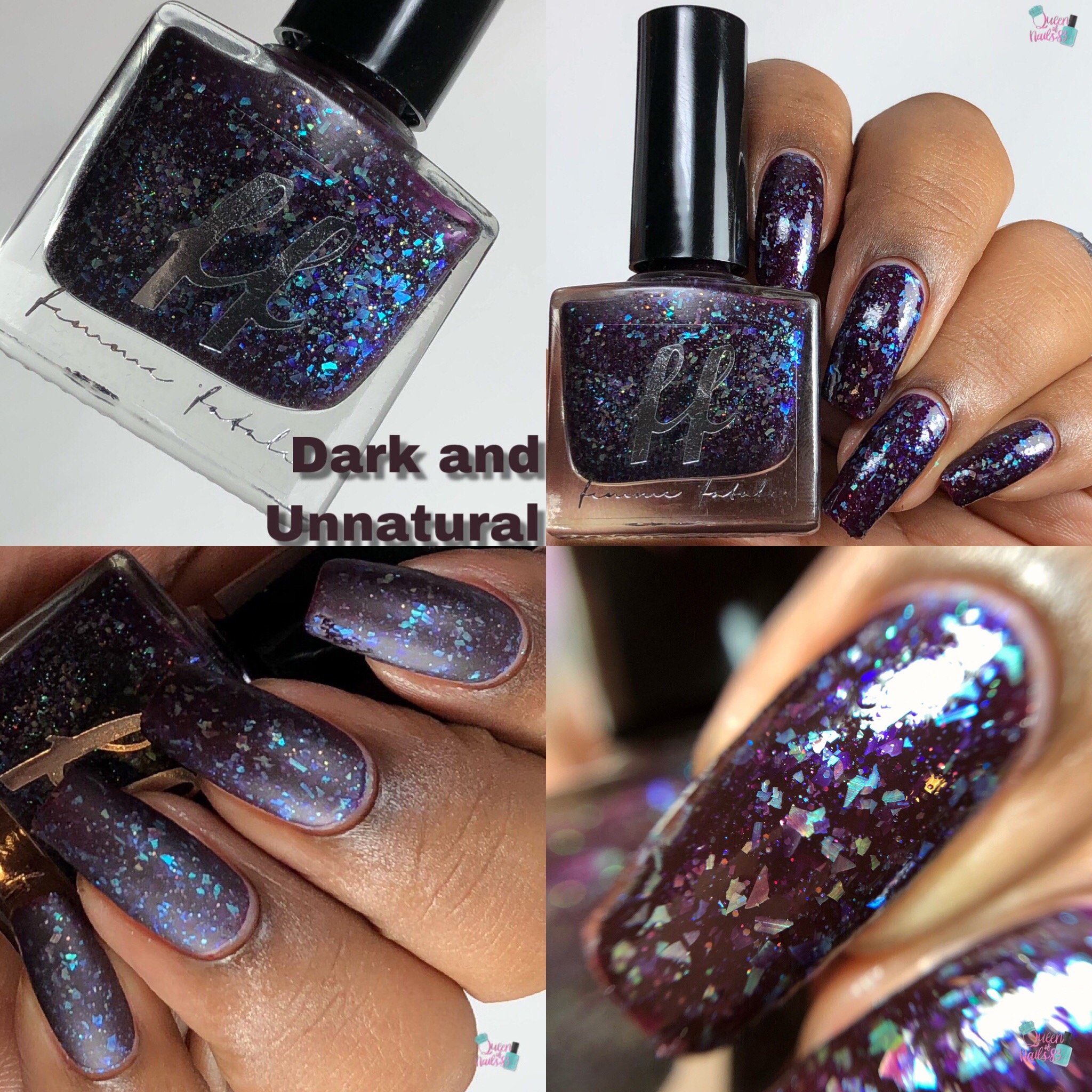 Deathwatch Beetle (T) $15.50 AUD 
A sky blue (warm) to royal blue (cold) thermal with green-pink shifting aurora shimmer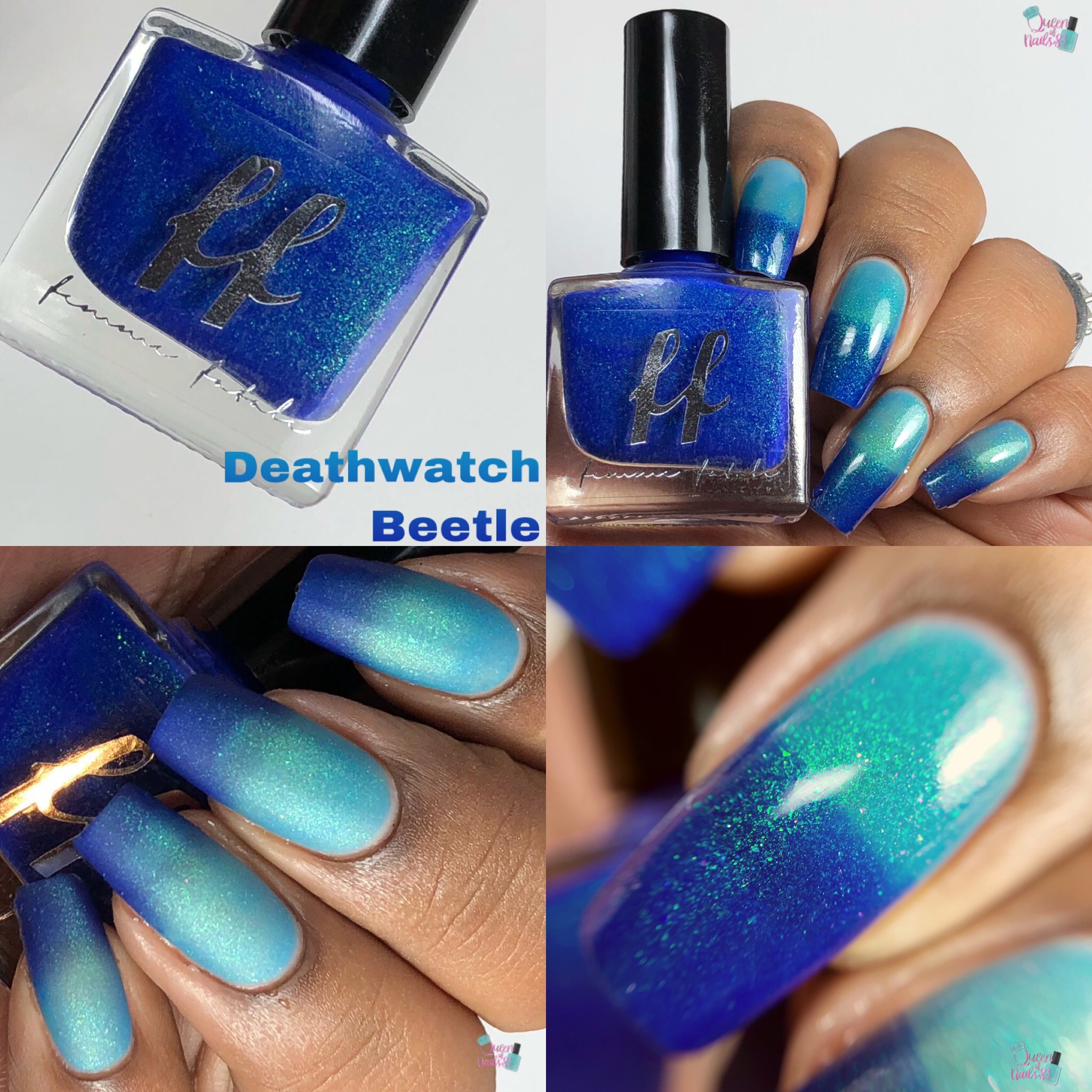 Doomed to Die $16.00 AUD
A squishy blurple crelly packed with red chrome shifting flakes, red iridescent shifting flakes, and red-green aurora shimmer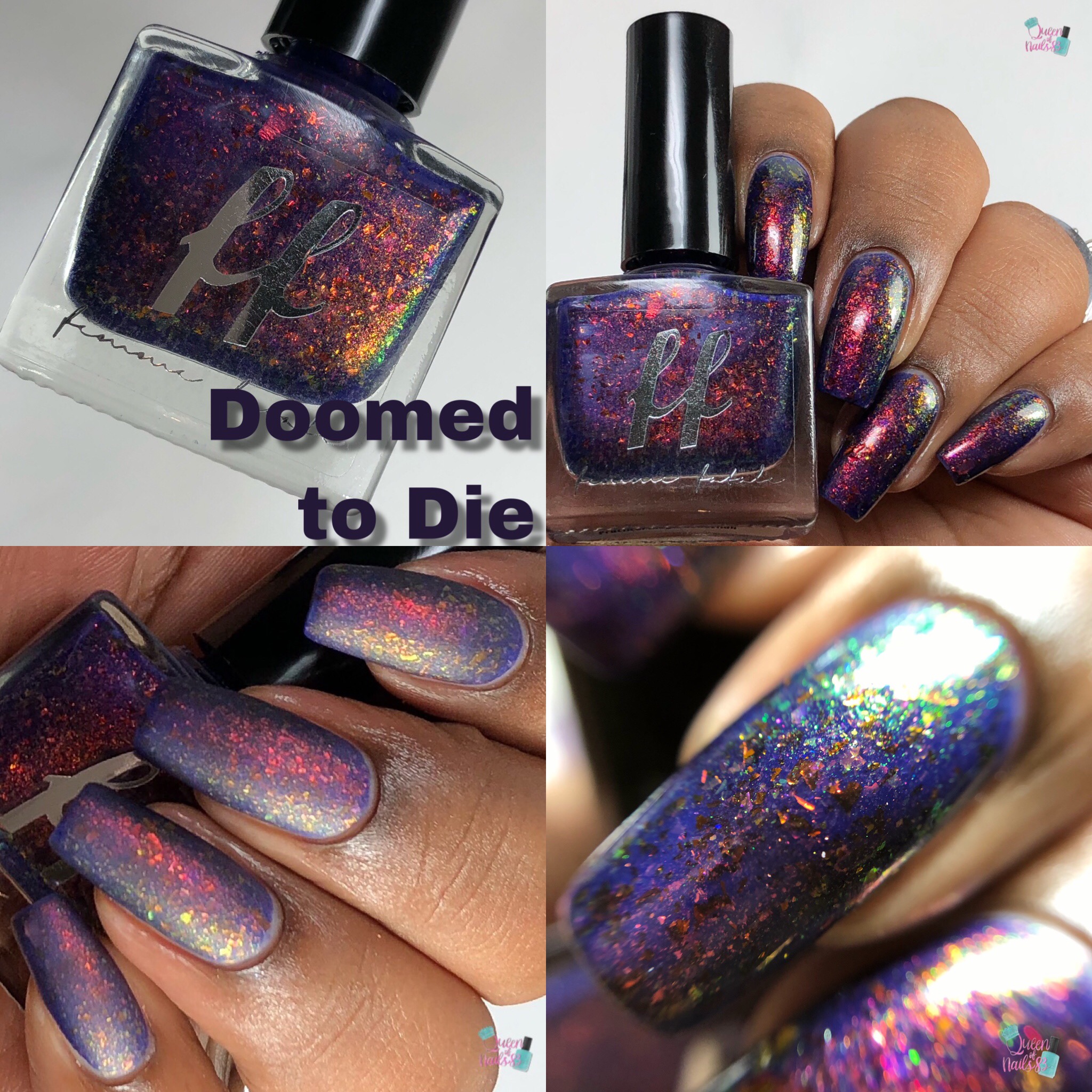 The Agony of Love (M) $12.50 AUD
A crème coral with beige tones; accented with orange metallic shimmer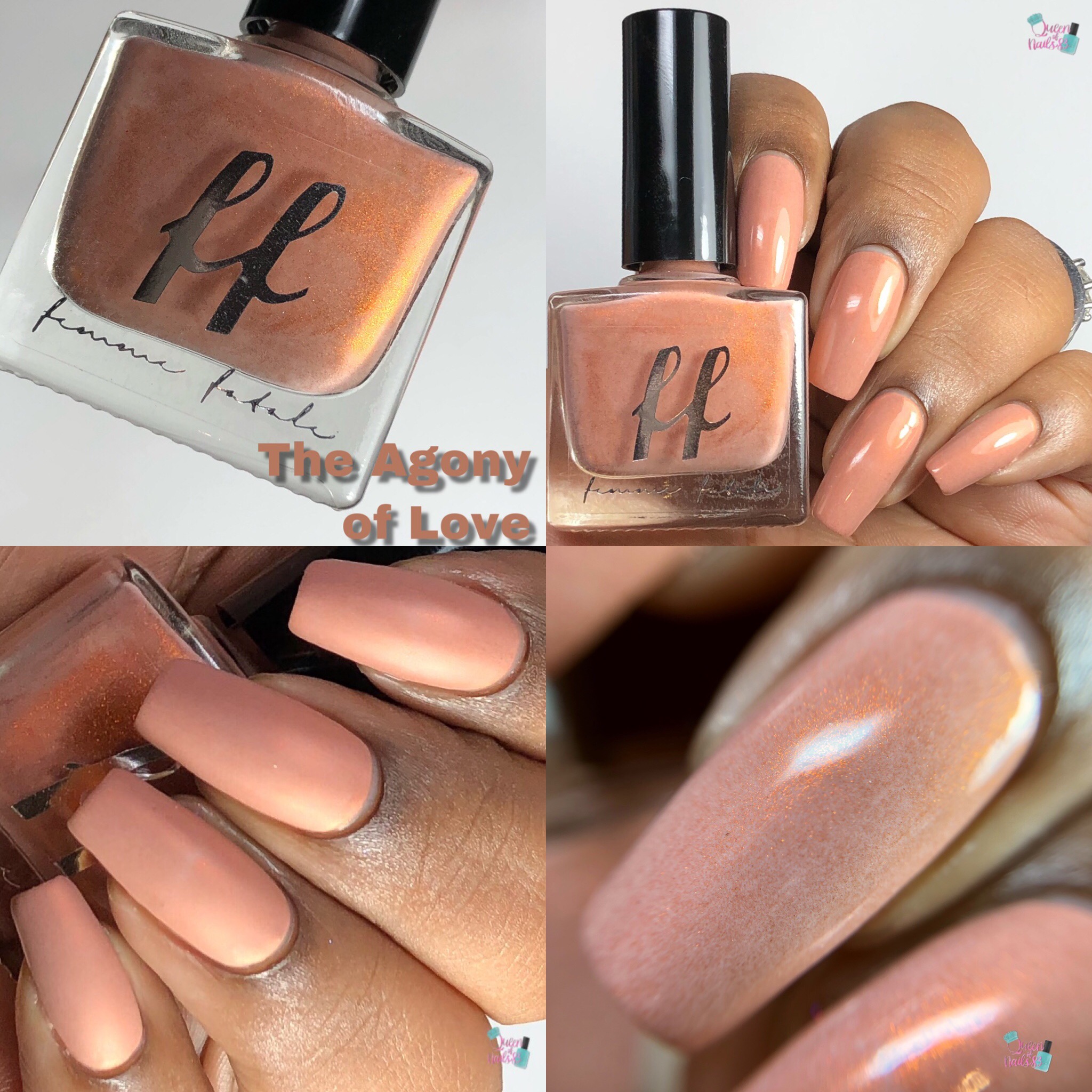 July 

COTM
Bubble Cake
A purple (cold) to blue (warm) thermal  with assorted fuchsia glitters in circles and hexes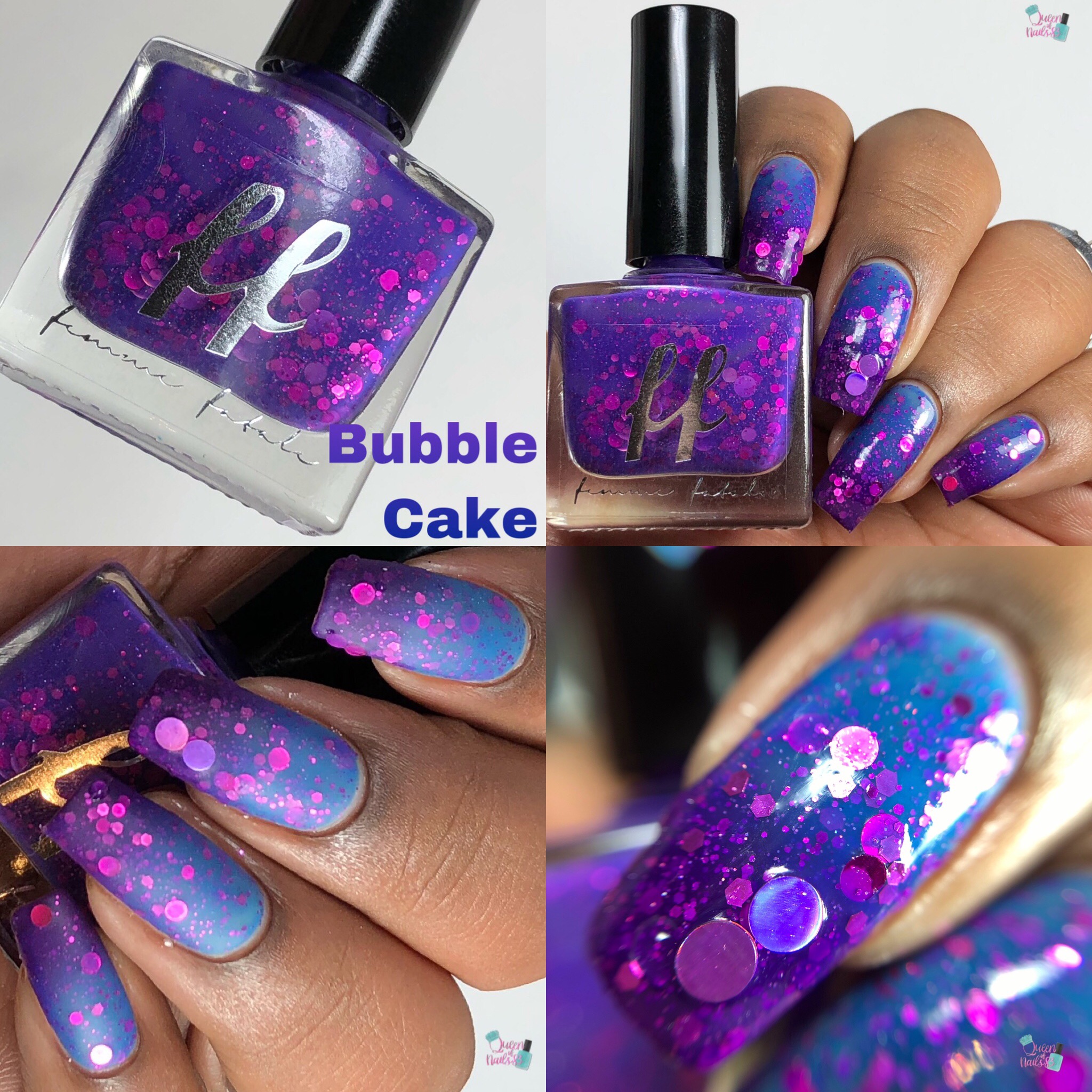 July 

FOTM (FB Fan Group Exclusive)
Buttercream & Berries
A pale apricot crelly with assorted microglitters in red, brown and maroon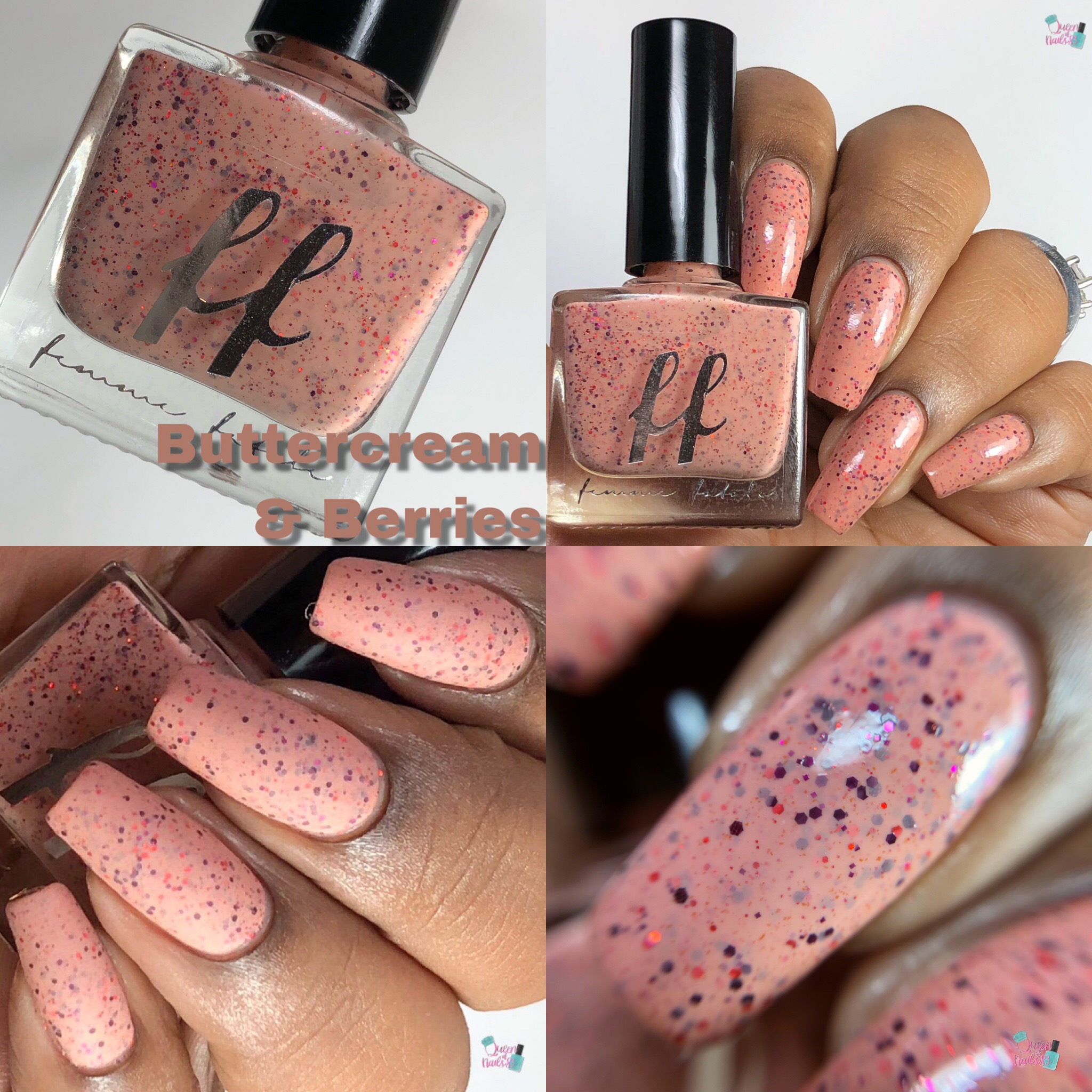 Femme Fatale Cosmetics – Practical Magic Collection, July COTM and July FOTM
The Queen's Choice: Doomed to Die
Opacity: swatch shown in 3 coats.
Price: As stated above or Practical Magic Collection full set $80.50 AUD
Availability: July 1st – 5th 2019
Femme Fatale Cosmetics
*Like, Comment and Subscribe*
Eat, Laugh, Polish, Repeat
Queen of Nails 83
💕