Hey Sugas!! Before I sign-off for the weekend, I must show you all the June 2019 Release from Sassy Sauce Polish. This small, but mighty release features 3 polishes and if you act before June 29th, you can also pick up the Blurple~Winkle group custom. Please note, you must be a member of 
Enjoy….
**All swatches are done using liquid latex peel off base coat, glossy QDTC and matte topcoat. Swatch photos are taken using artificial lights.**
Infinite Illusion (T)
A smokey grey thermal with aurora sparkle and crystal flakes that fades to clear with pink flare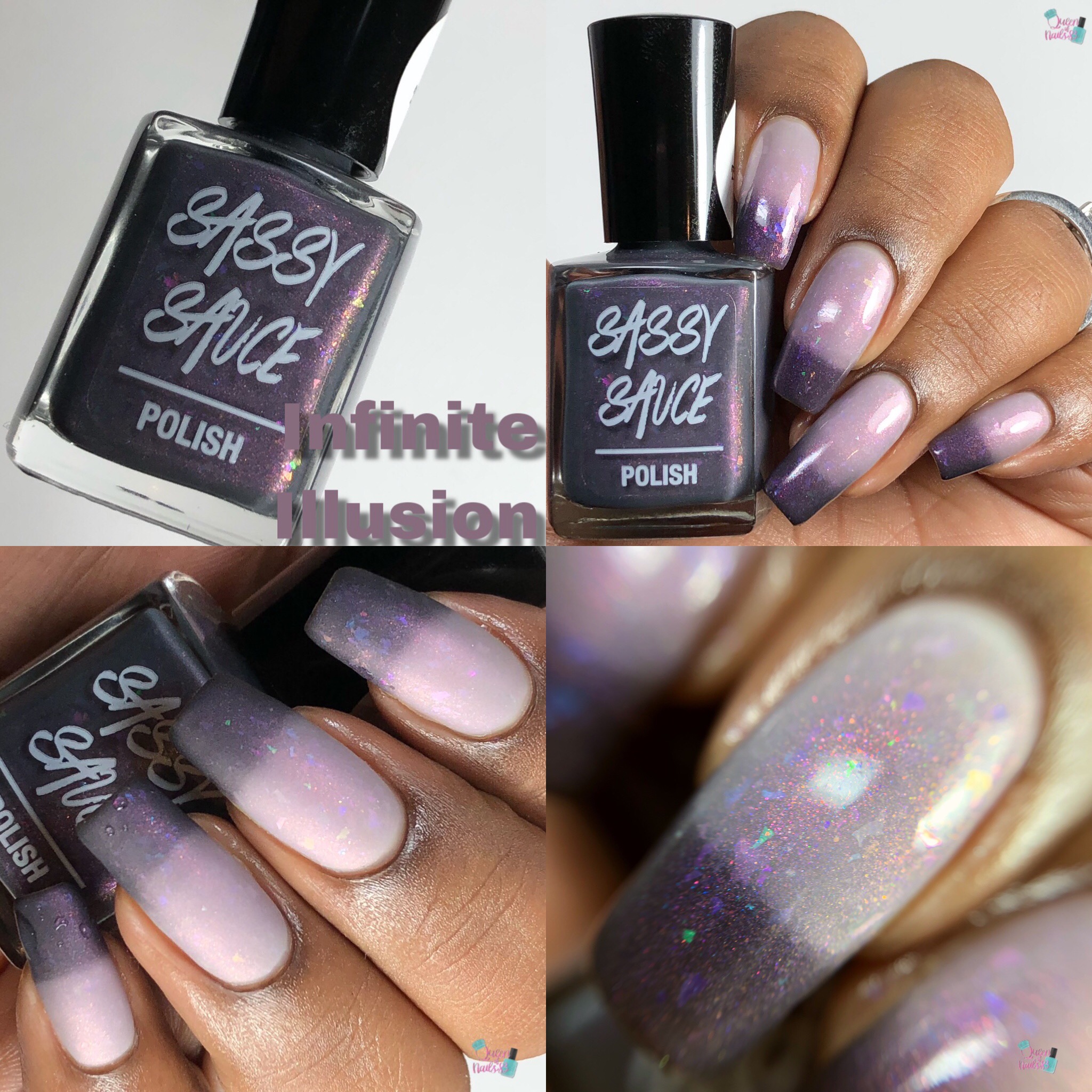 Violet Venom
A violet crème polish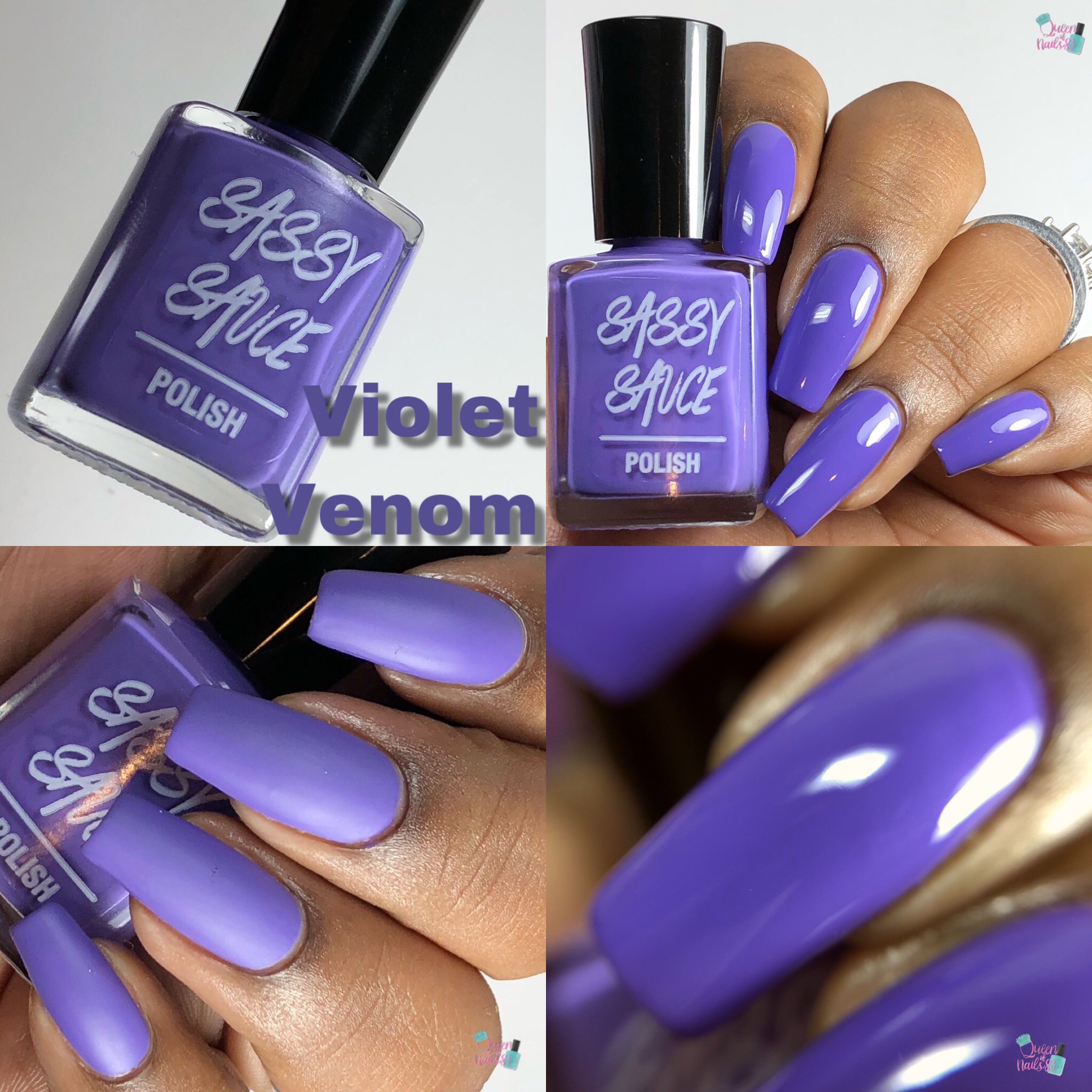 Rebel Renegade
A gorgeous purple jelly with shimmer and crystal flakies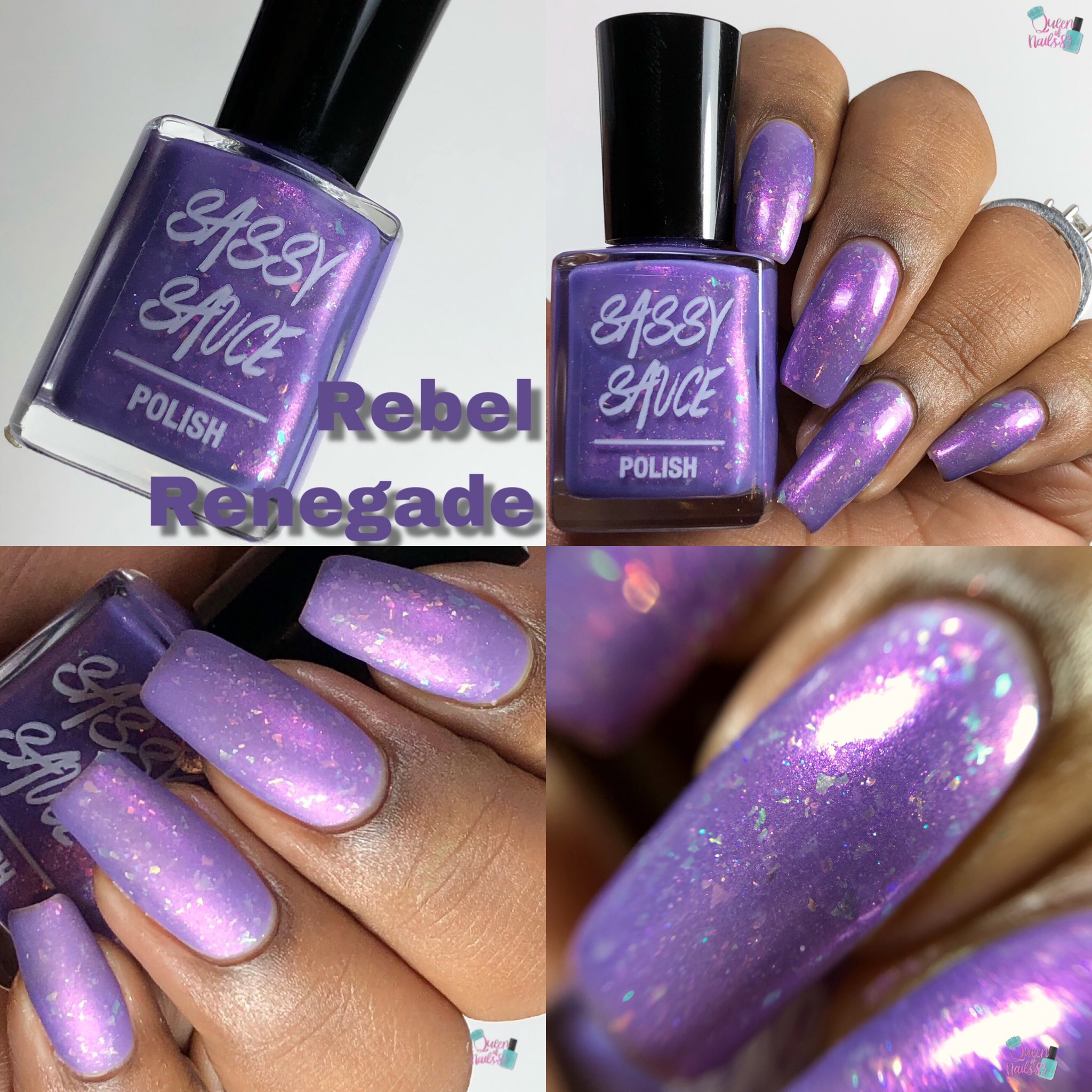 If The Shoe Fits (M)
A shifty metallic purple/blue with pink magnetic sparkles that will form a cool effect when magnetized.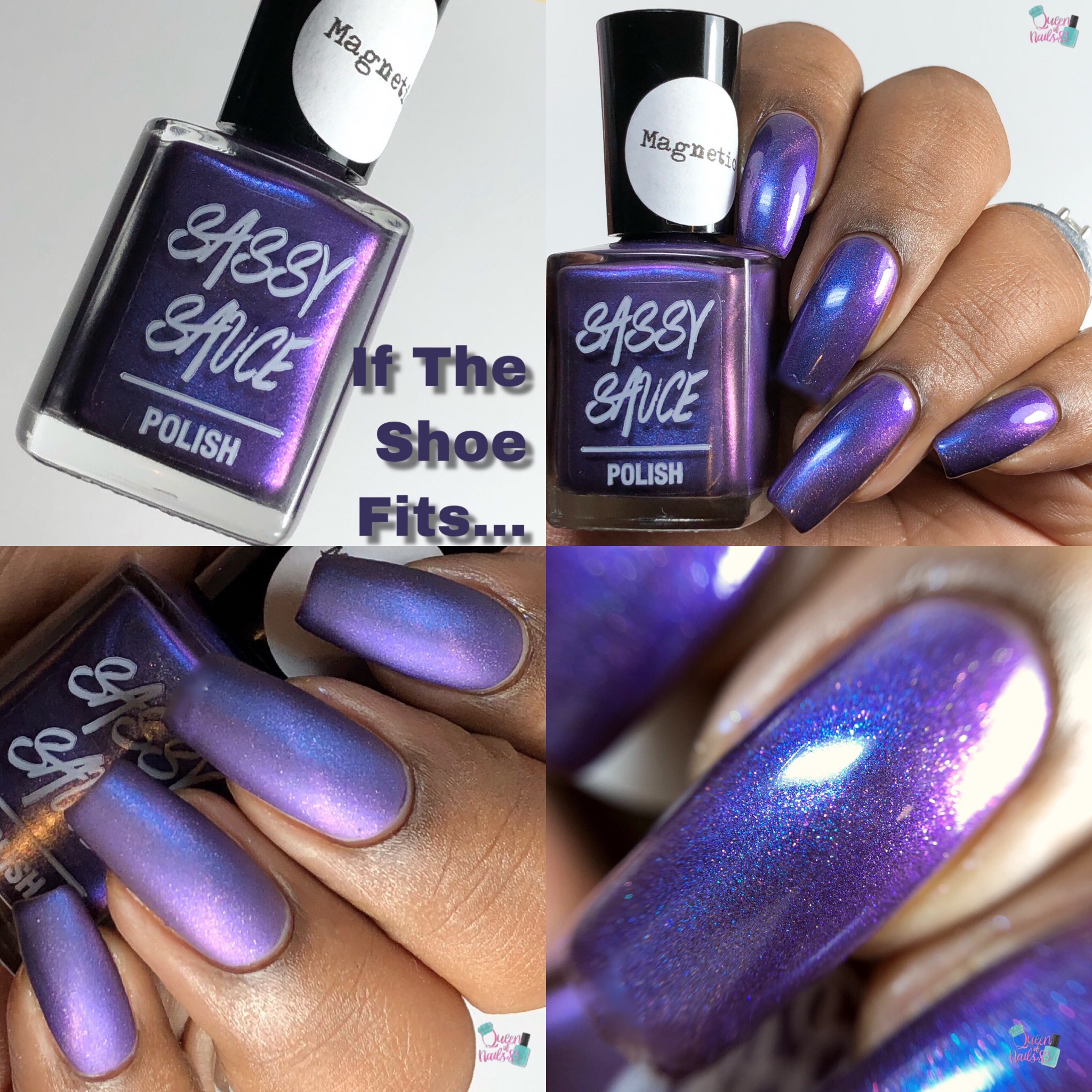 Sassy Sauce Polish – June 2019 Release and Blurple~Winkle Polish Lovers Facebook Group Custom
The Queens Choice: Rebel Renegade
Opacity: swatches shown in 3 coats
Price: $11 or June Release $30 (excludes group custom)
Shipping: Free shipping on U.S. orders over $60 to Canada on orders over $100
Availability:
June Release – Saturday, June 29th  at 11 am cst

Group Custom -June 16 at 9 am cst through the 29

th

 at 11:59 pm cst
Sassy Sauce Polish
*Like, Comment and Subscribe*
Eat, Laugh, Polish, Repeat
Queen of Nails 83

💕