Hey Sugas!! It's the first day of summer break for all 3 of my children and I'm not sure if them, the 3 cups of coffee or these insanely beautiful polishes that are making my eyes bug out of my head but I think it's the polishes!
Today I have the pleasure of sharing the upcoming 7-piece collection, Summer 2019, from Scofflaw Nail Varnish!
Enjoy!!
**All swatches are done using liquid latex peel off base coat, glossy, QDTC and matte topcoat. Swatch photos are taken using artificial lights.**
Zero Fox Given
A dark grey base with pink, red, and orange flakes, shreds, and shimmer.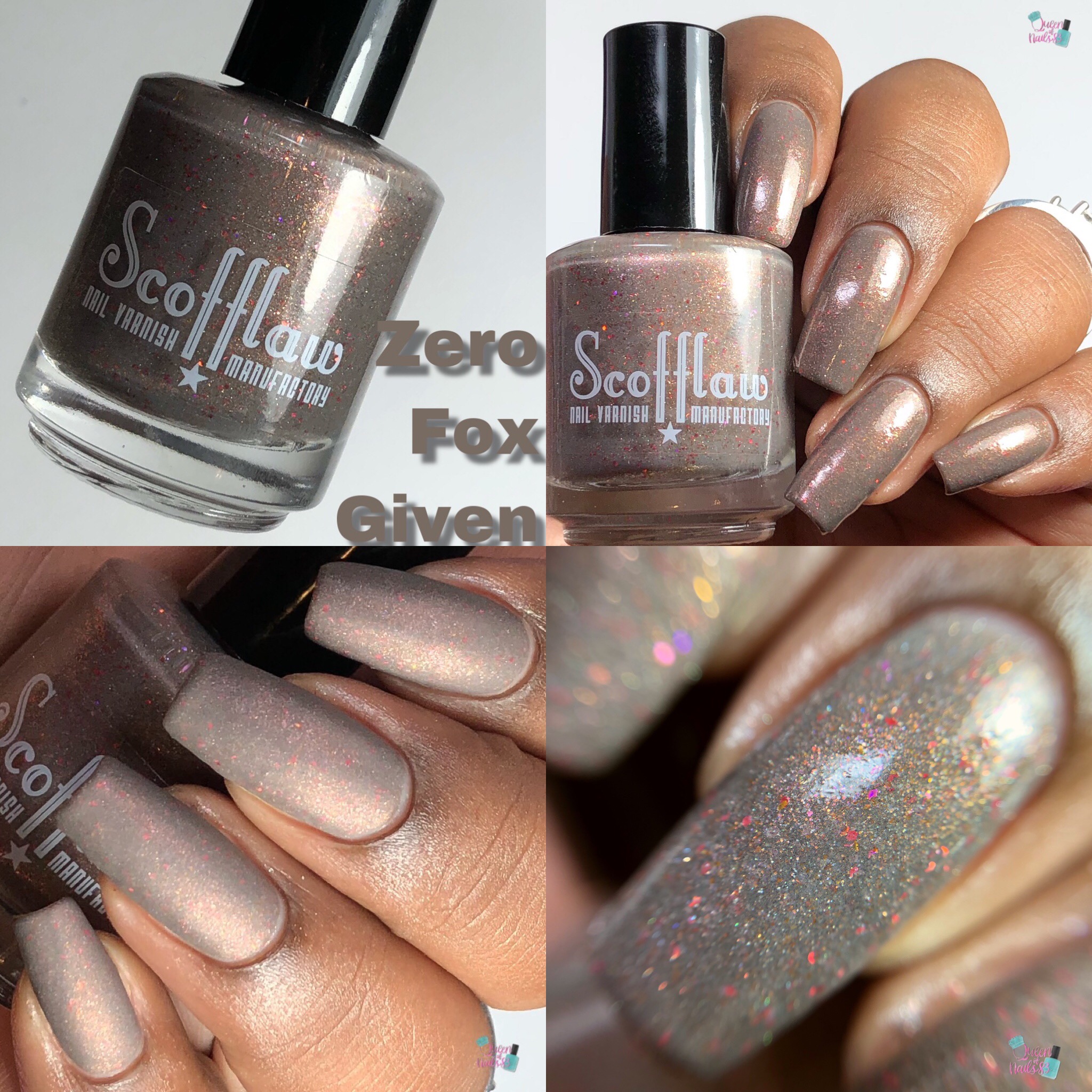 Strawberry DebauCherry
A soft pink creme base with green sparkle highlights and glitters of deep pink and green.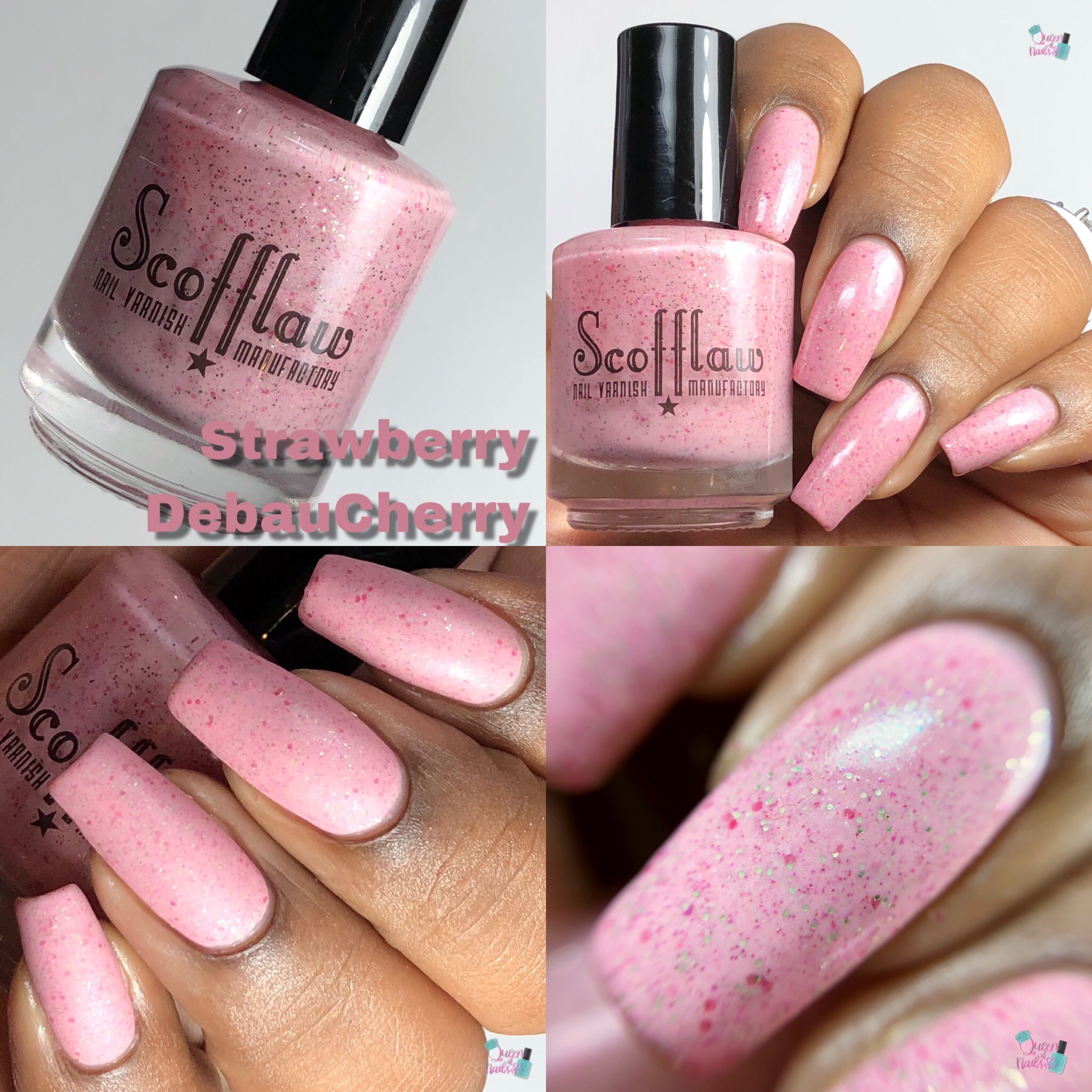 Sanse and Sansability
A purple creme polish with yellow and gunmetal grey shimmer.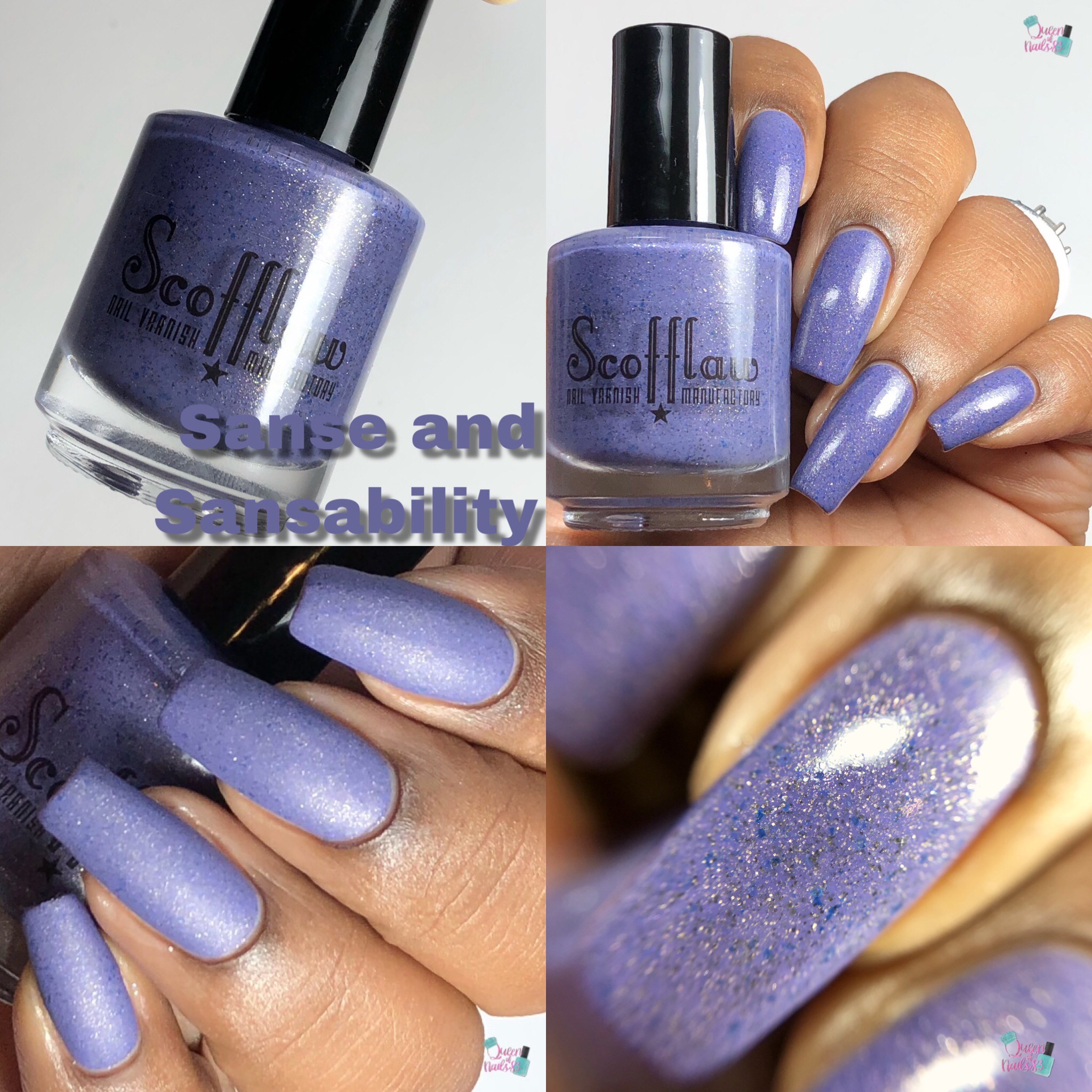 Linoleum Pattern No.1978
A dusty gray crelly with glitters of red, yellow, burgundy, and pink.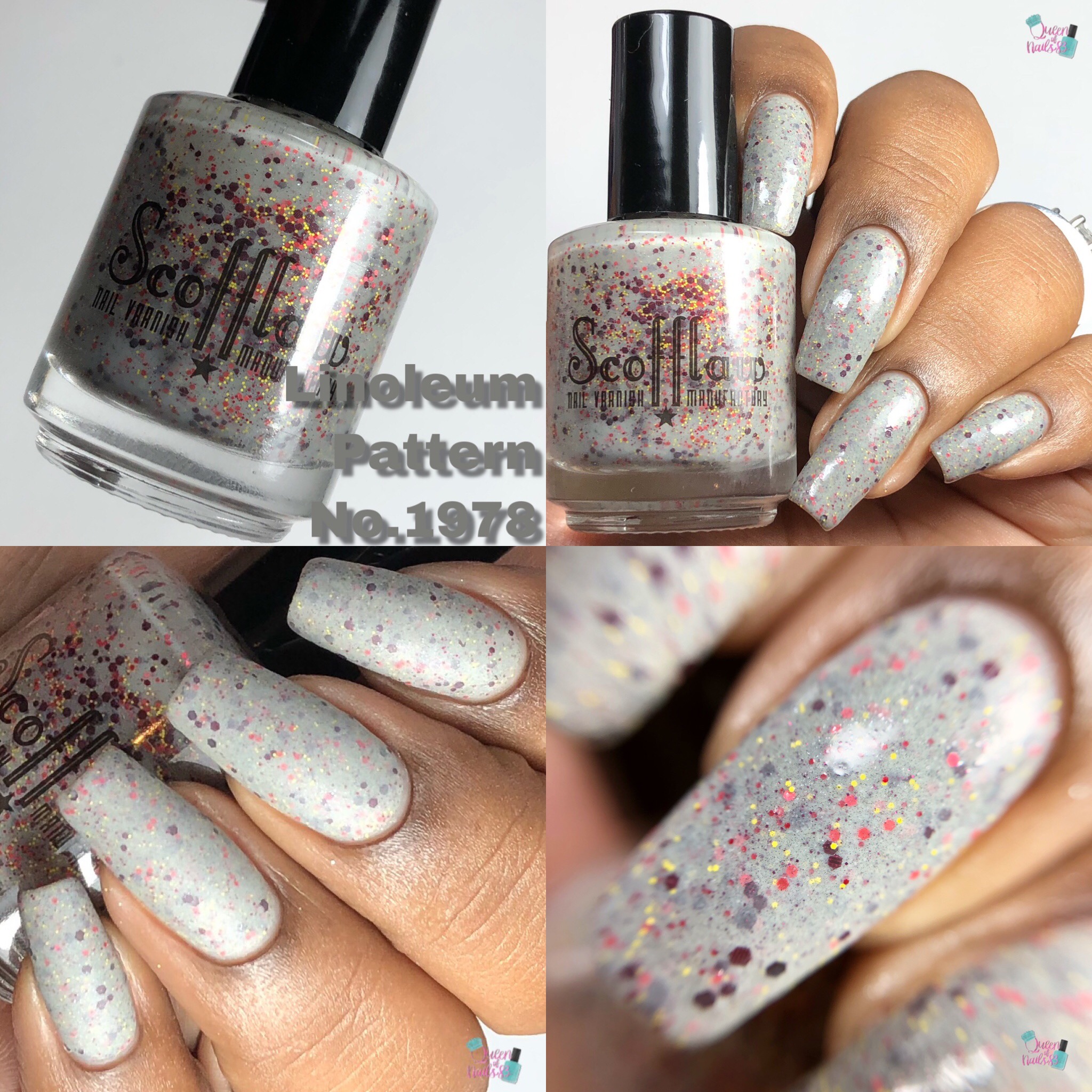 The Slitherclaw Ravenpuffs
A dark teal crelly with blue shimmer highlights, and glitters of blue and yellow.
Barbarian Grannies
A soft blue-grey creme with glitters of pale green and lavender.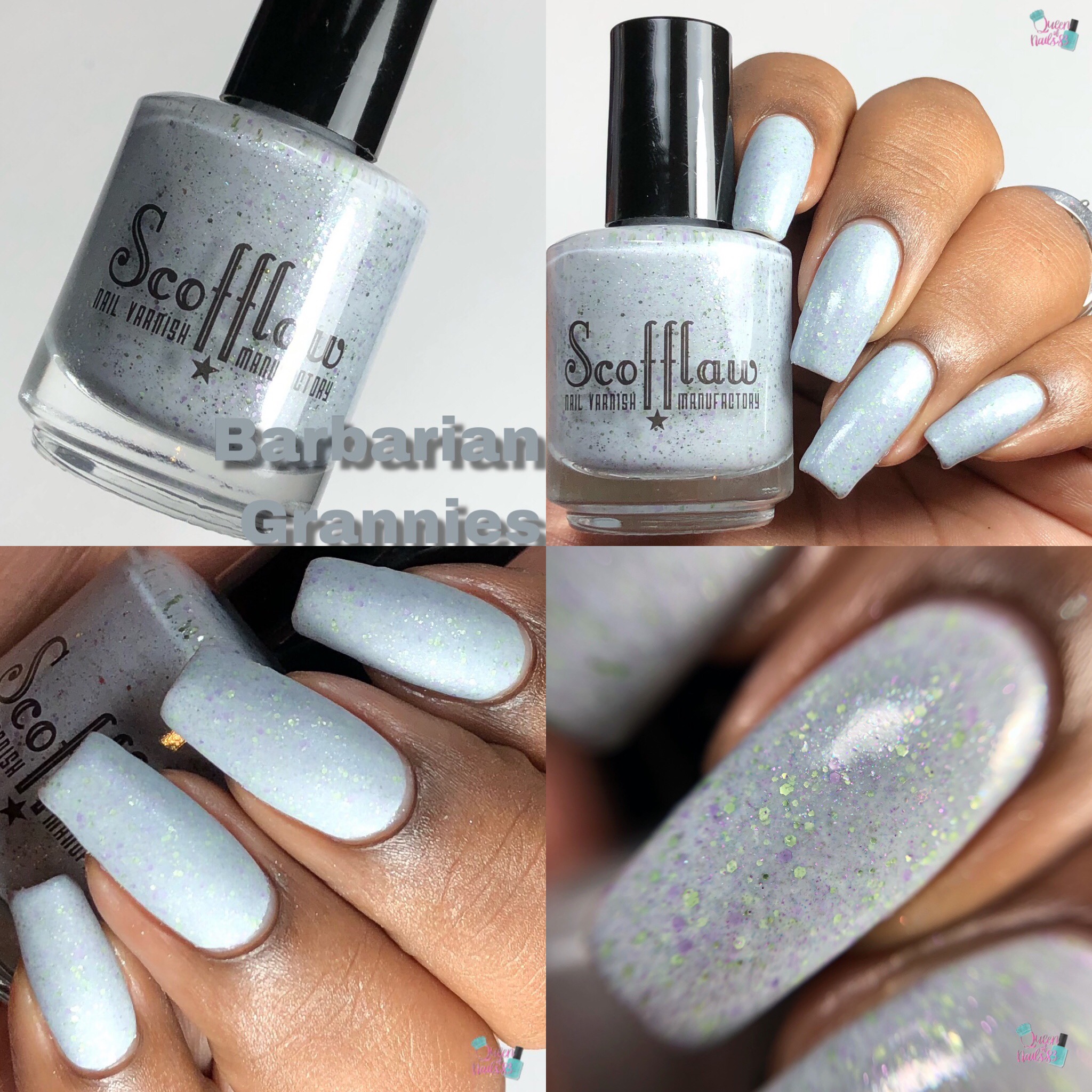 Intergalactic Polka Music
A happy turquoise glitter crelly with glitters of copper, orange, brown, and gold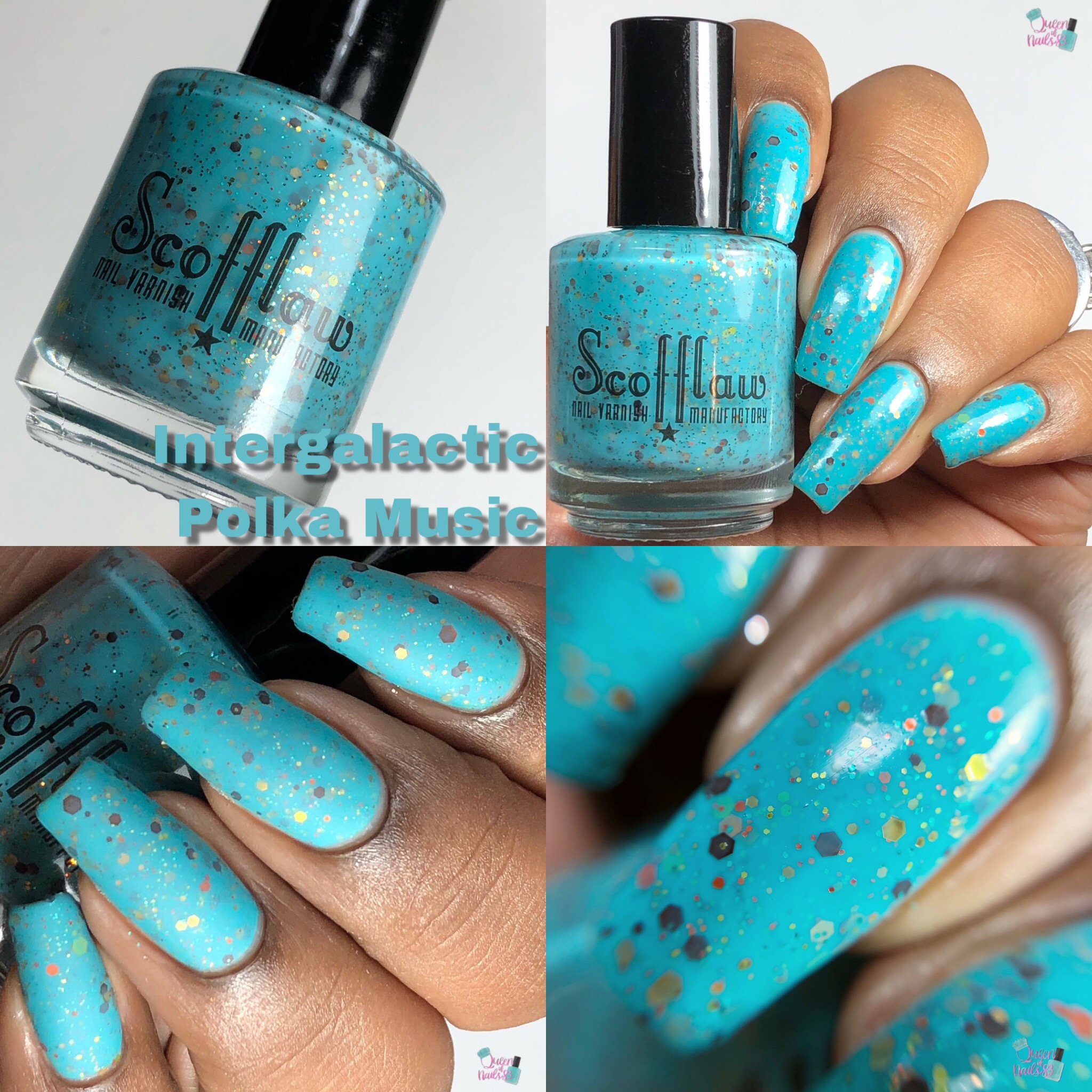 Scofflaw Nail Varnish – Summer 2019 Collection
Overall: shades applied beautifully. no issues to report
Opacity: swatches shown in 3 thin coats
Queens Choice: Linoleum Pattern No.1978
Price: $10 each
Available: Friday, June 28th at 7pm central
Scofflaw Nail Varnish
*Like, Comment and Subscribe * Like, Comment and Subscribe * Like, Comment and Subscribe*
Eat, Laugh, Polish, Repeat
Queen of Nails 83

💕