Hey Sugas!!! Today I have the upcoming June Blogger Collab from Jior Couture and swatcher, Tasha Drake of td_nailedit on IG.
Sacha and Tasha created 6 new polishes featuring 2, thermals, a topper and a whole lotta flakes. Instead of just being here for the comments, they are telling everyone 'Flake You!'
Many of us have those moments when you just want to drop the 'F' bomb and tell someone off. Or when emotions run so high that you say 'F' it!!! Well, now with the No Flakes Given Collection, you can turn that potty language into one full of…. flakies. 
Pssssssst….. one more thing…. I'm Just Here for the Comment Collection (sold separately) is still available in the shop. Be sure to grab them all!!!
 Enjoy…
**All swatches are done using liquid latex peel off base coat, glossy, QDTC and matte topcoat. Swatch photos are taken using
artificial lights.**
Flake Off! (T)
A bright yellow to pale yellow/clear thermal with rainbow chameleon flakes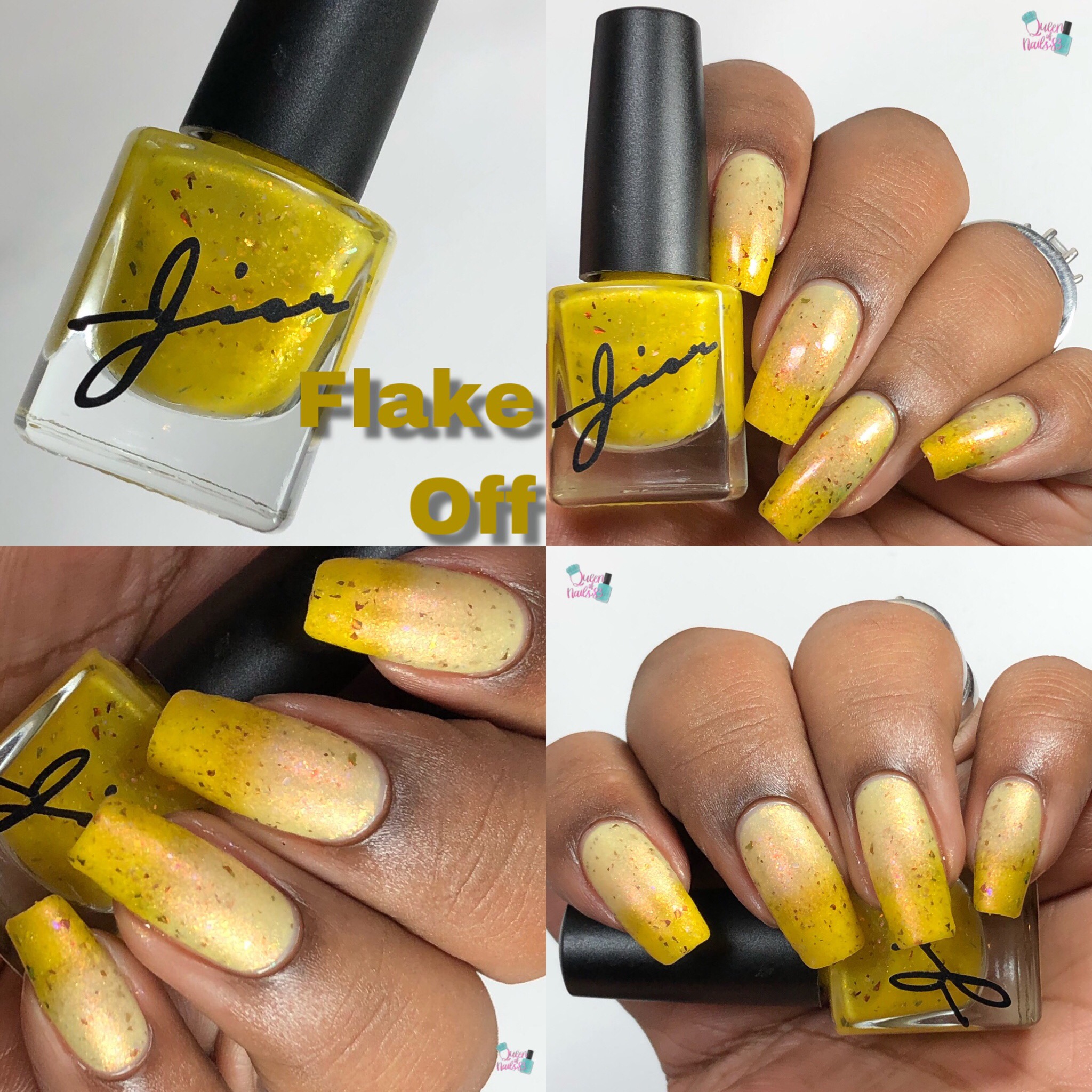 FML (Flake My Life)
A white base with rainbow chameleon flakie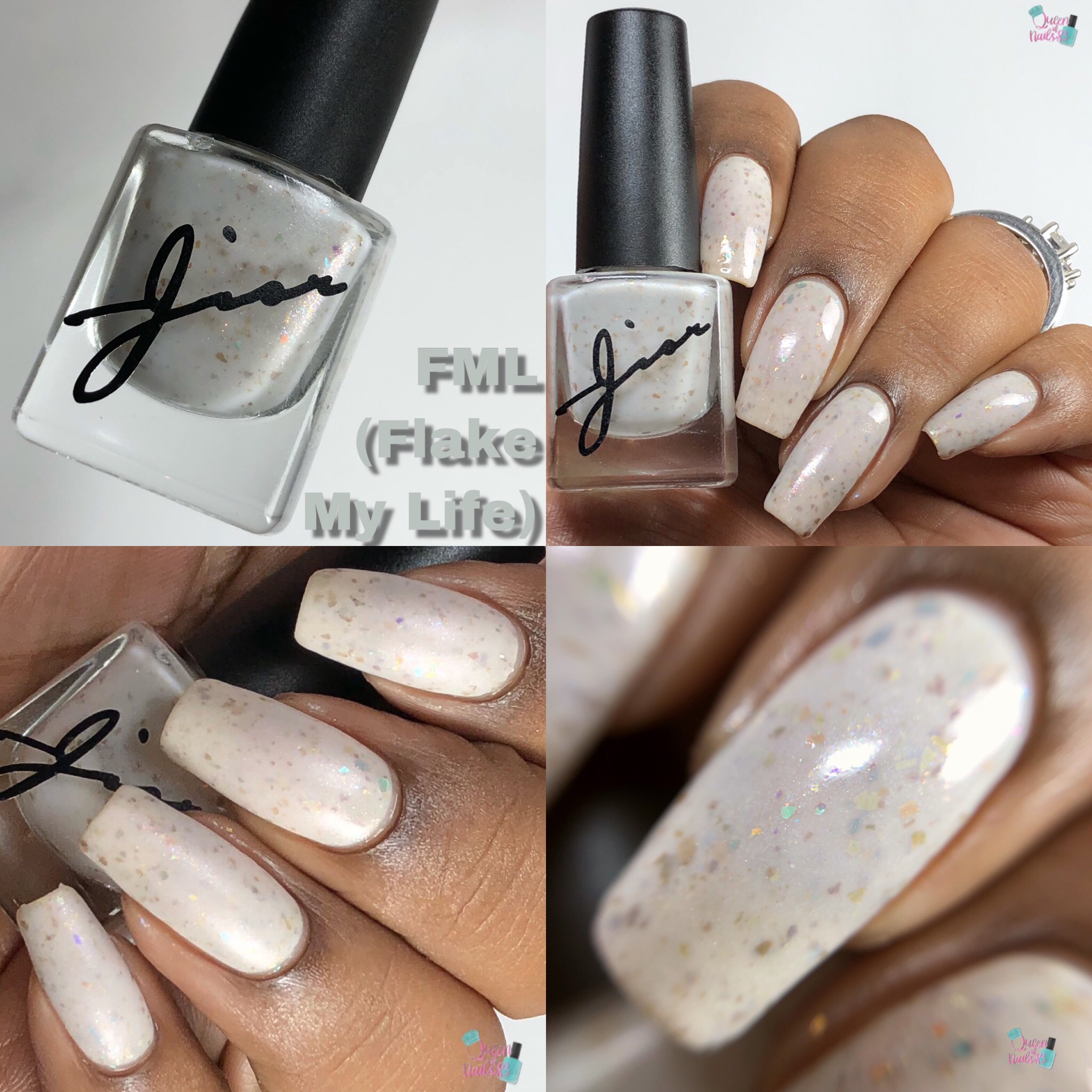 I Don't Flake With You
A coral base with bronze/copper/red chameleon flakes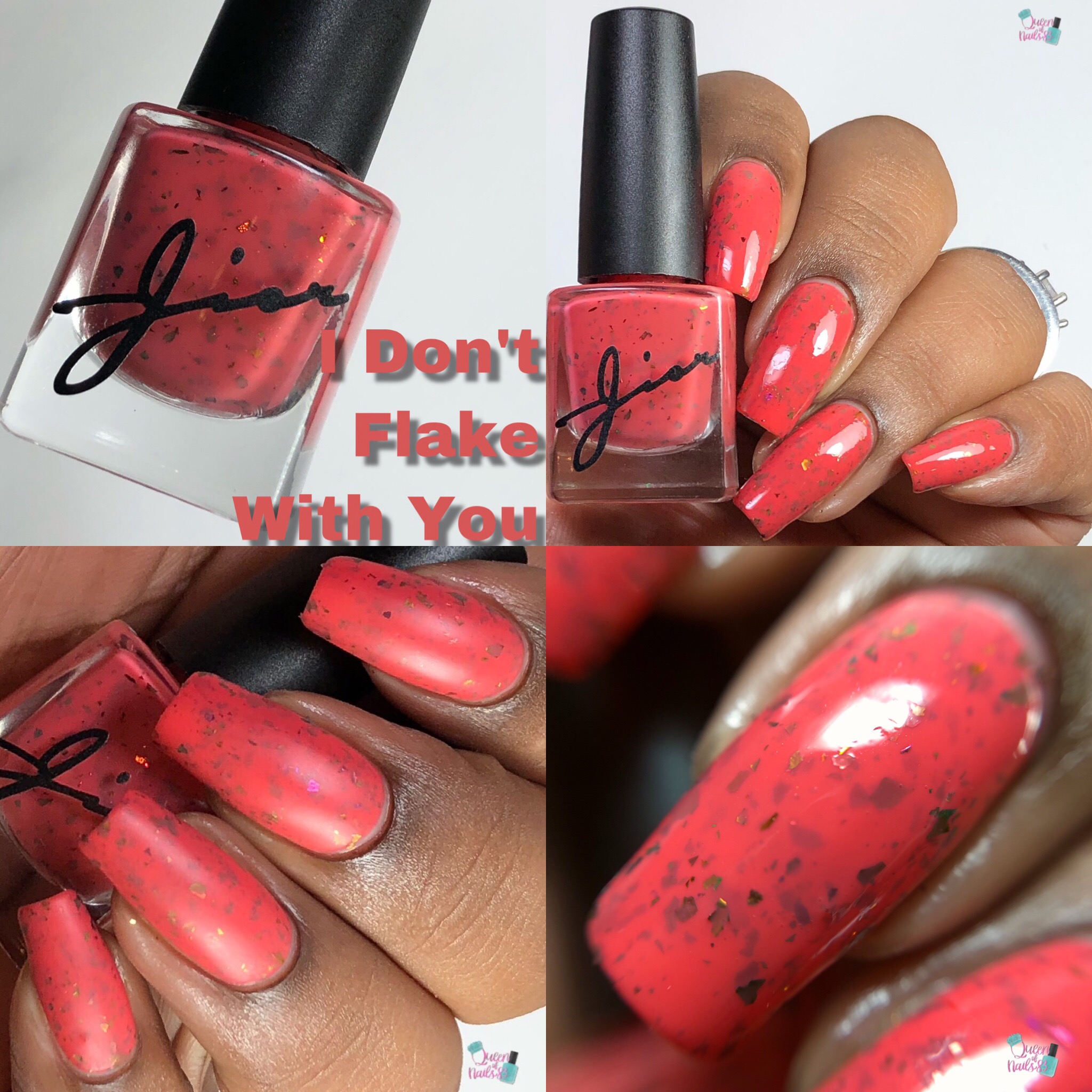 I Flaked Up
A pink base with golden shimmer and  orange/ pink/ violet/ gold flakes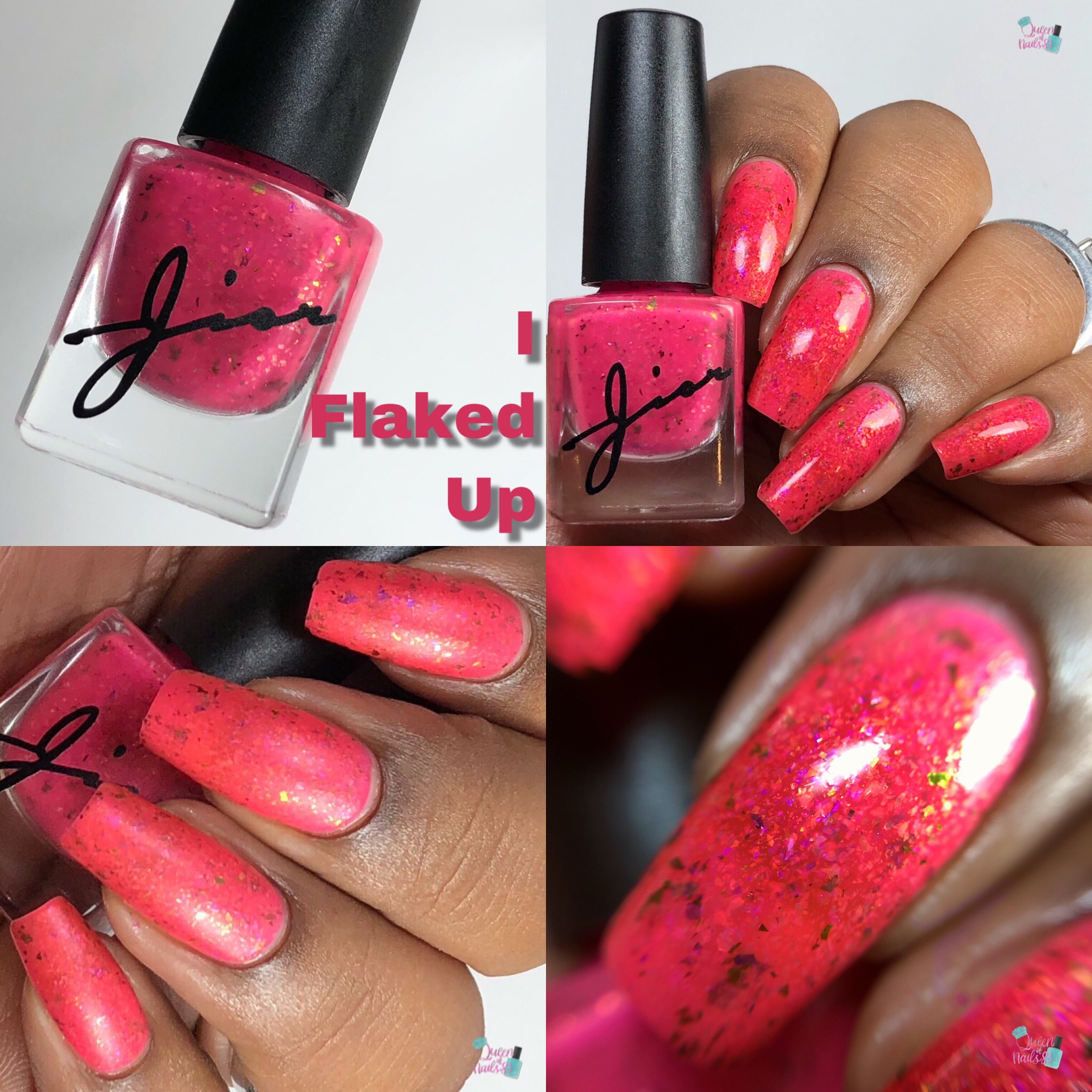 No Flakes Given
A clear base topper with green/pink/ copper aurora, red/blue/gold aurora, gold shimmer, and rainbow chameleon flakes. Swatch shown in 2 coats over black creme.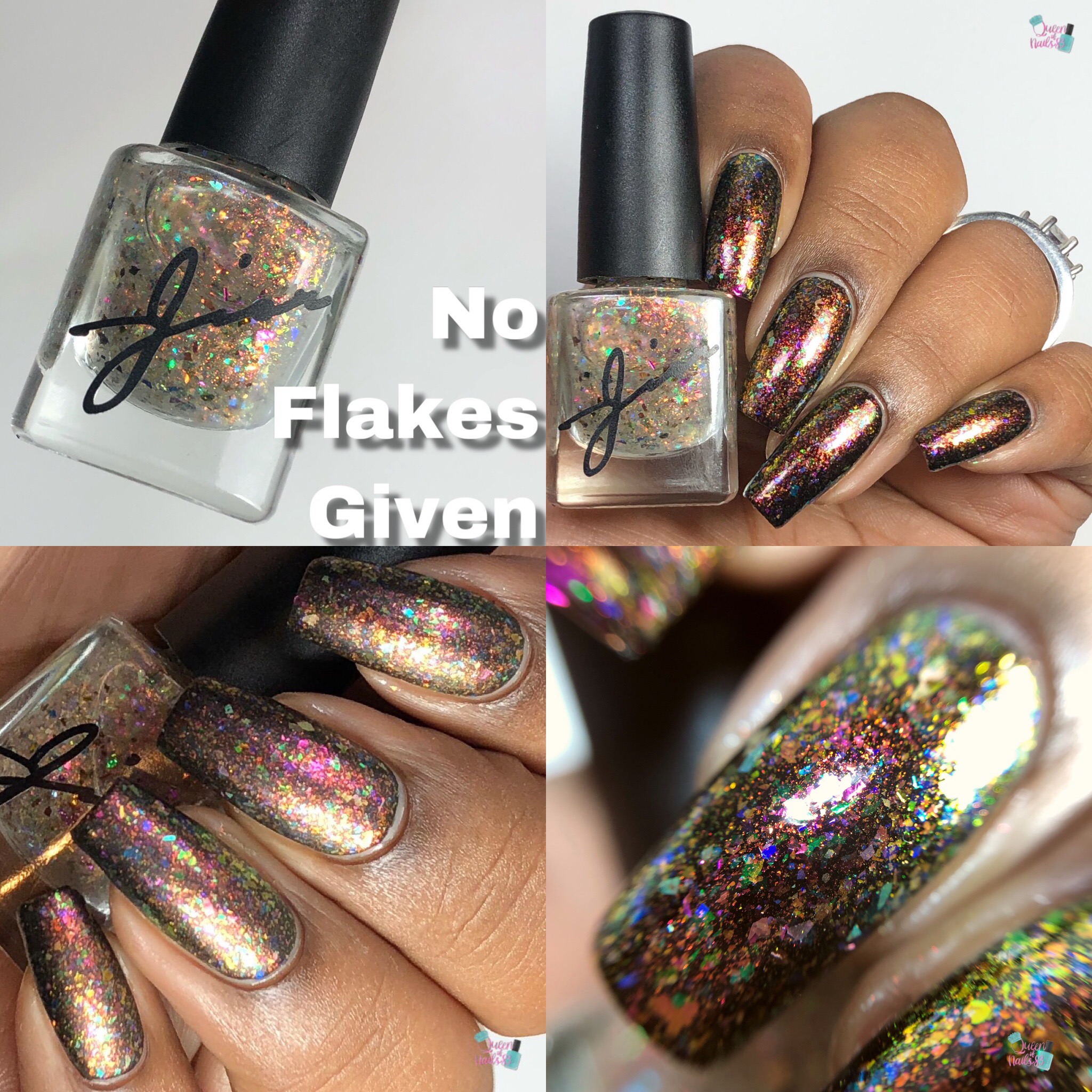 What The Flake?! (T)
A teal base with aqua/gold shifting flakes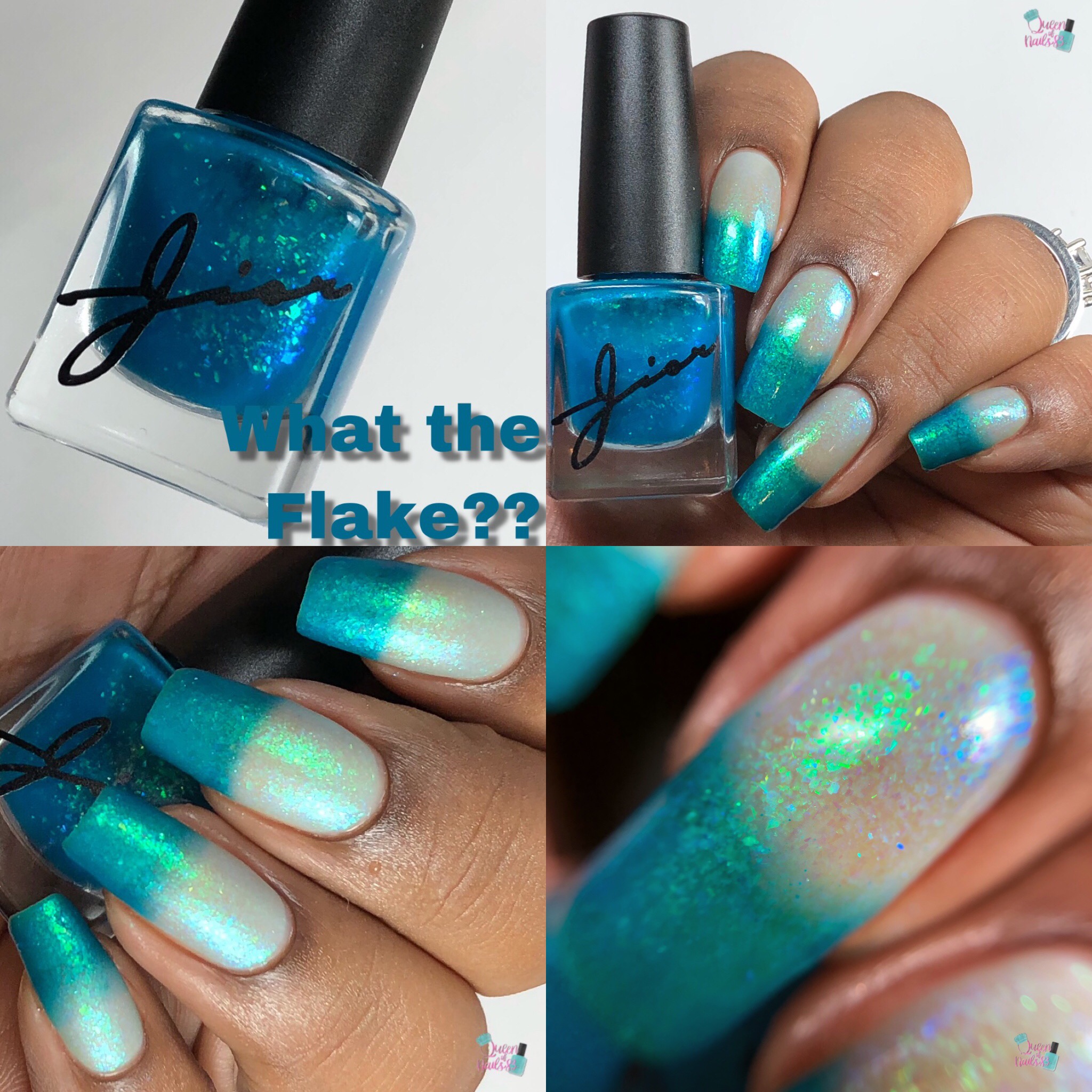 Jior Couture – June 2019 Blogger Collab – No Flakes Given Collection
The Queen's Choice: I Flaked Up!
Opacity: swatches shown in 3 thin coats.
Price: $11 each or $60 set
Availability: Friday, June 14, 2019
Leave your favorite(s) comment in the comments.
Jior Couture
*Like, Comment and Subscribe*
Eat, Laugh, Polish, Repeat
Queen of Nails 83
💕