"Uncompromising Quality." "Unparalleled Luxury." That's L V X.
Today I have the Summer 2019 Collection from a 'new-to-me' brand to share with you all, LVX, the "industry's leading 10 Toxin Free Nail Lacquer."
"We launch runway driven color stories inspired by legendary designers and artists from around the globe. Each season we release the hottest collections by translating prominent runway colors based on emerging trends in high fashion to create custom L V X color palettes."
"L V X is leading the way and morphing beauty and fashion as one. We have continuously collaborated with designers such as Mara Hoffman, Tadashi Shoji, Tracy Reese, Rodebjer and many more to showcase exclusive shades for Fashion Week runway presentations."
"Our award winning gel-like formula is clean, sustainable and luxurious. L V X nail lacquer is 10-free, vegan & cruelty free. Our lacquers are smooth and creamy, ultra pigmented, super glossy and longwearing. We bring you luxury and eco-friendly products without compromising quality or finish."
"L V X products are formulated without the use of Formaldehyde, Formaldehyde Resin, DBP, Toluene, Camphor, Xylene & Parabens. L V X is TPHP free and Gluten Free."
"All L V X products are produced in USA."
Superior Longwear Formula

Ultra Rich and Creamy

Gel Like – High Shine Finish

Super Smooth 1-2 Coat Application

10-Toxin Free, Cruelty-Free & Vegan

Formulated & Produced in the USA
Enjoy…
 **All swatches are done using liquid latex Peel-off Base Coat, Liquid Glass (glossy, QDTC) by POP Polish and Matte Topcoat. Swatch photos are taken using indirect artificial lights.**
BAIE
A lilac/pink creme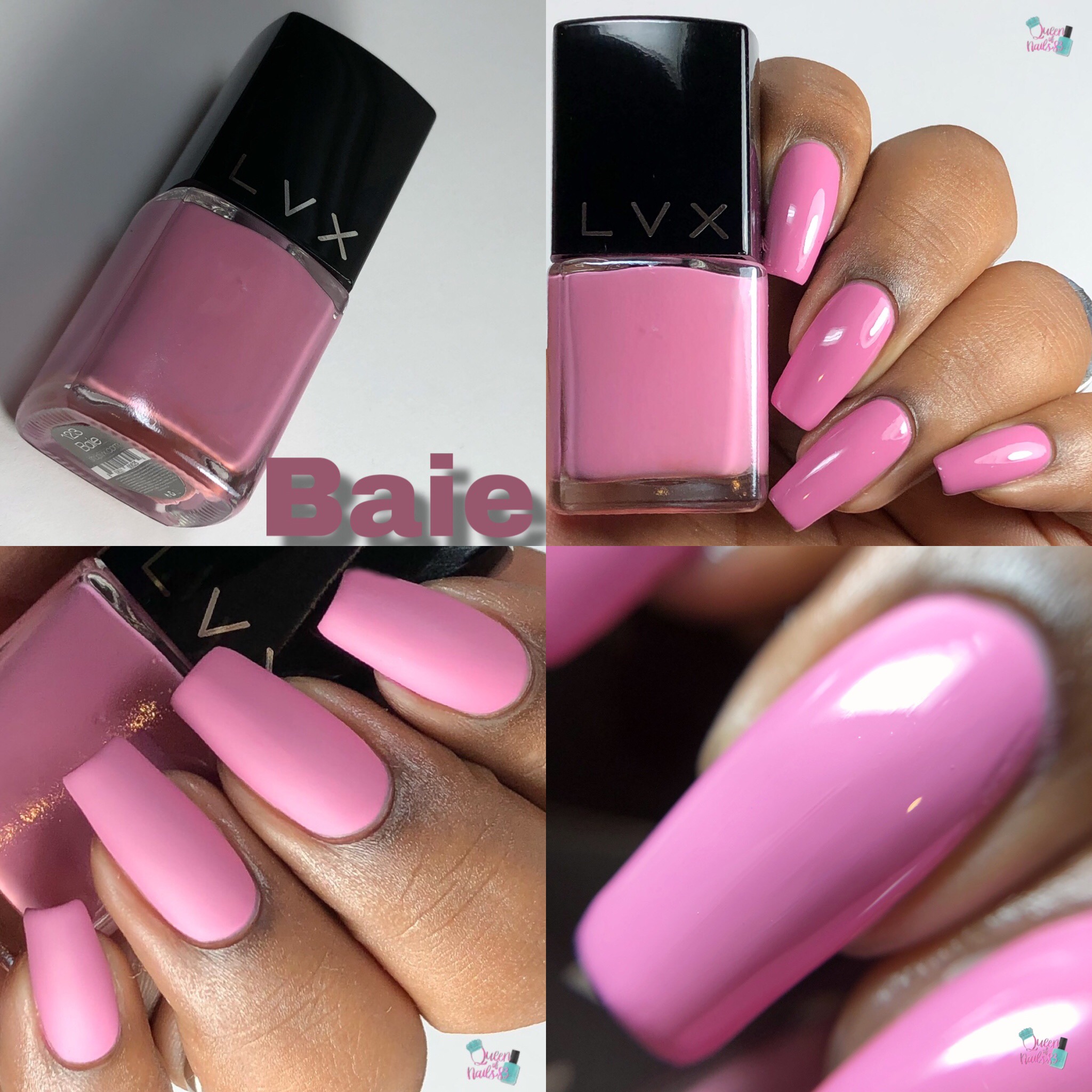 PECHE
A light apricot creme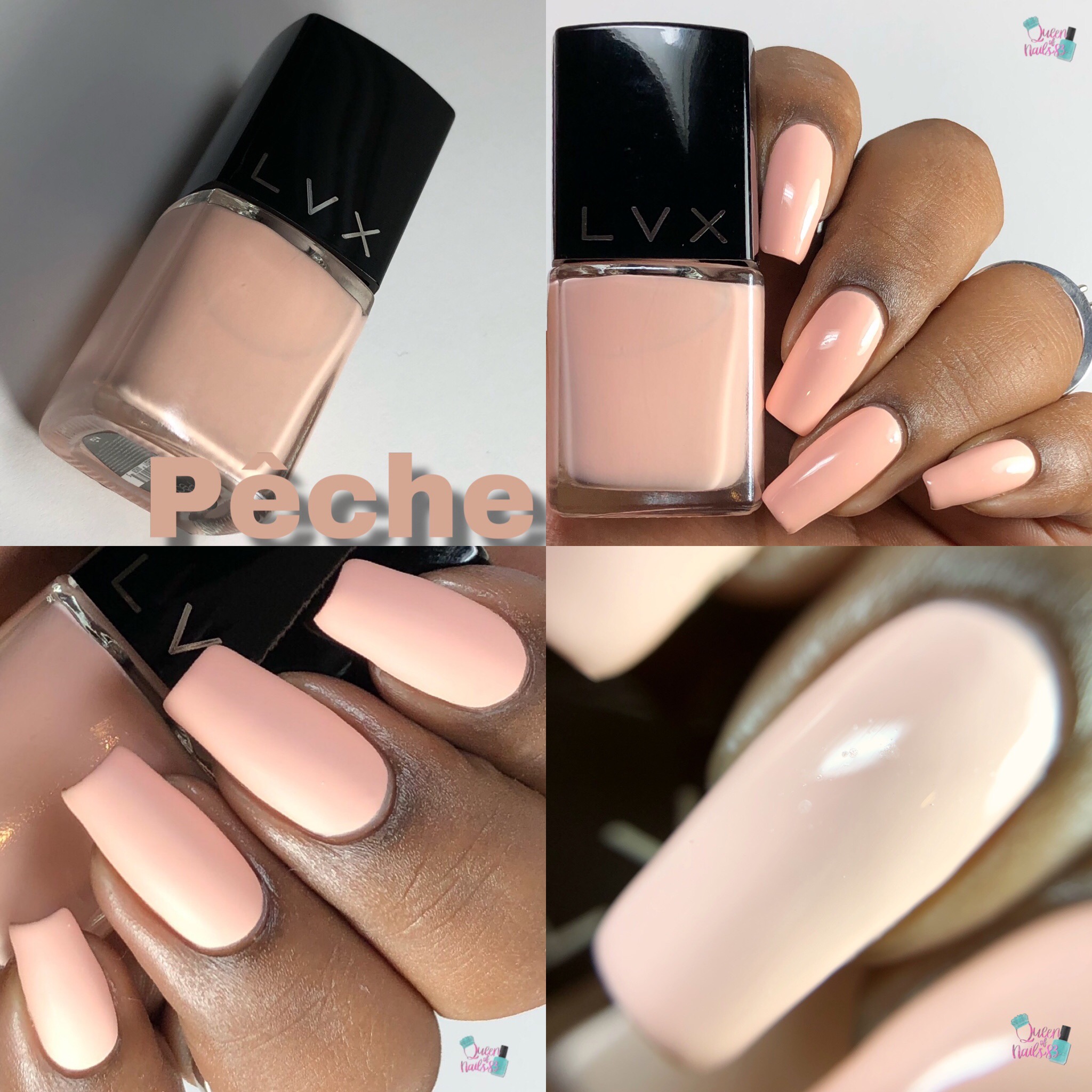 MELROSE
A dusty, light periwinkle creme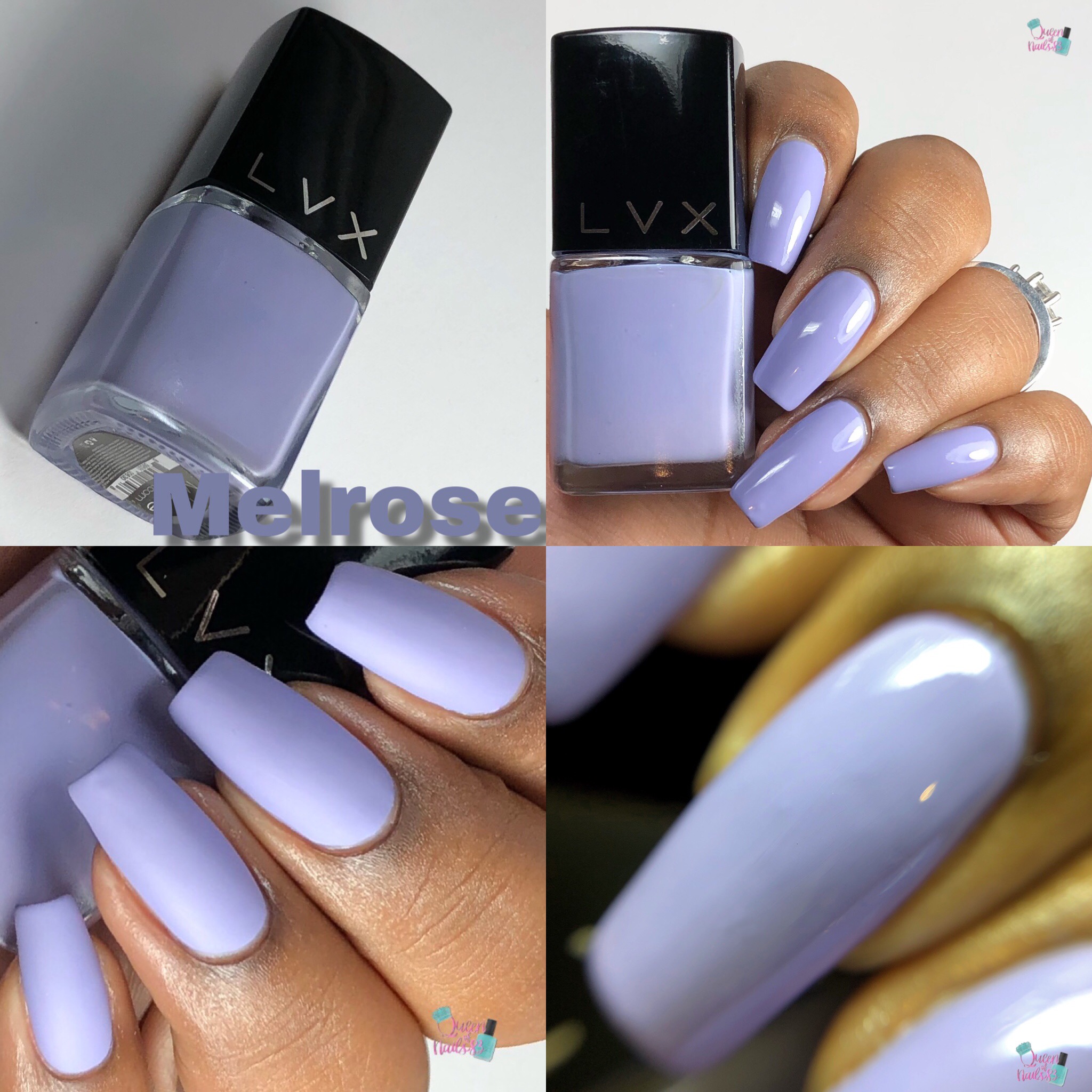 PIXIE
A soft, light lavender creme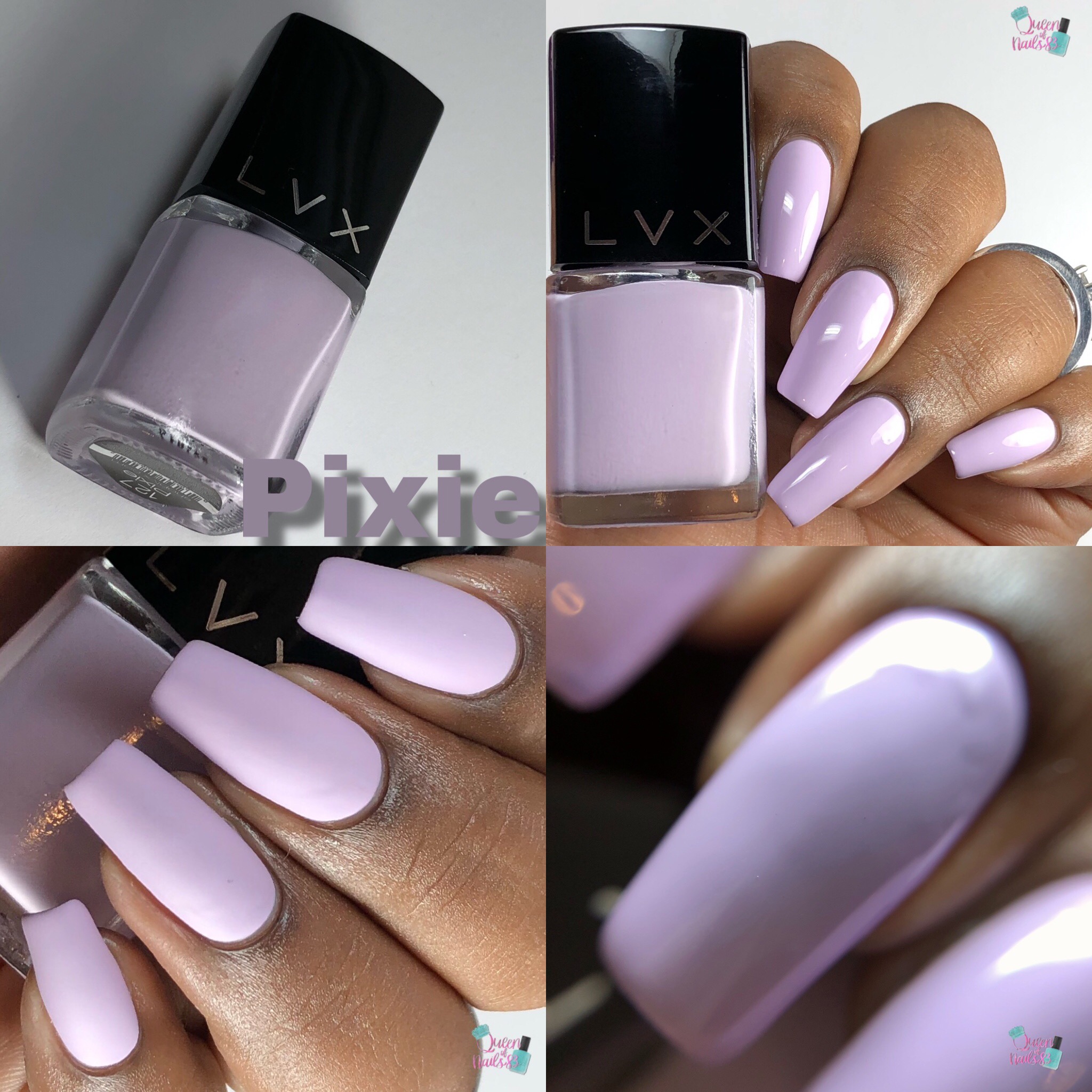 SANDSTONE
A deep taupe creme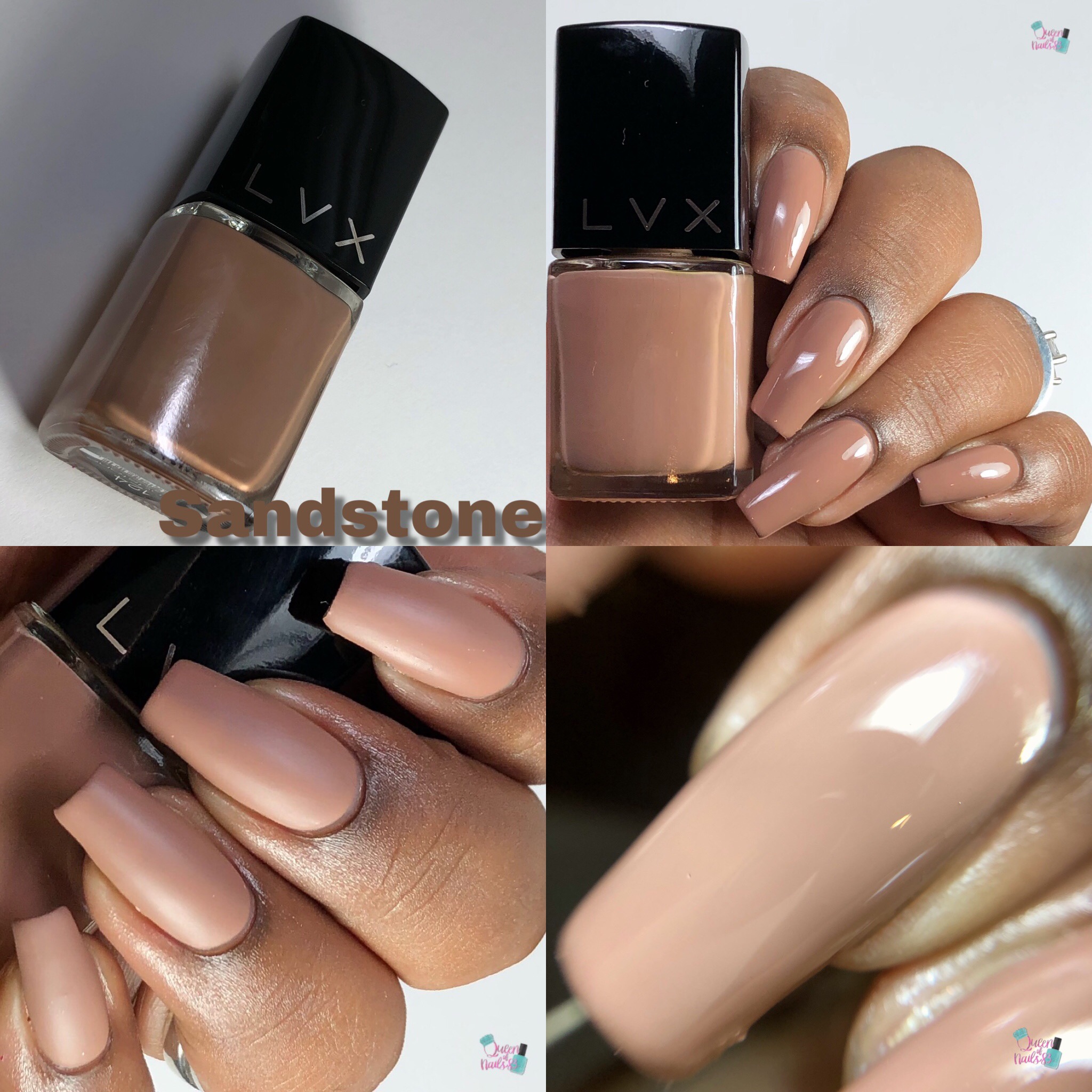 LACE
A light lace creme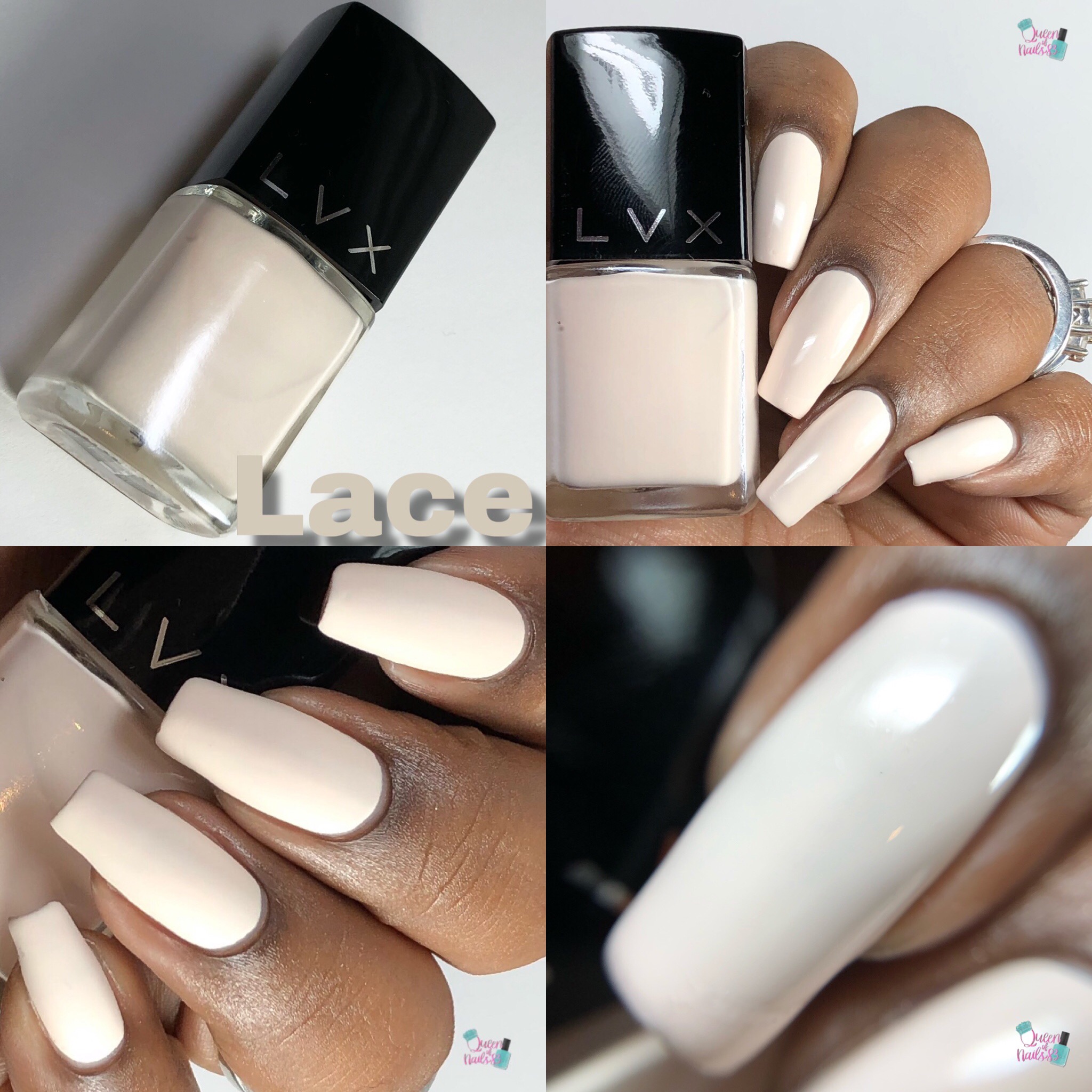 LVX – Summer 2019 Collection
Overall: The formula is incredible! Formula is smooth, great consistency, self-leveling and dries quickly with a glossy finish. No issues to report with application. No staining or pooling noted.
The Queens Choice: Lace
Opacity: swatches shown with 2 coats 
Price: $18
Availability: Current
LVX
*Like, Comment and Subscribe*
Eat, Laugh, Polish, Repeat
Queen of Nails 83
💕