Hey Sugas!!! Did you know Michigan is:
Famous for: the Great Lakes, Automobile Plants, Kellogg Cereal
Capital: Lansing
State Nicknames: Wolverine State • Great Lakes State
State Bird: Robin
State Flower: Apple Blossom
I've never been to Michigan, but the Pleasant Peninsula Collection from LynB Designs has me feeling like I once called the "Great Lakes State" home. This 6 piece collection was inspired by some of the favorite things about Michigan.
Along with the collection, LynB Designs is releasing the June 2019 POTM, Gemini and a LynB Loves Facebook Fan Group Custom, Bouquet on Friday, June 14th! Let's take a look.
Enjoy…
**All swatches are done using liquid latex peel off base coat, Matte Top Coat and glossy, QTDC. Swatch photos are taken using artificial lights.**
June 2019 POTM
Gemini
A white based multichrome that shifts from pink to blue to purple and loaded with UCC flakies that shift from blue to purple to red to gold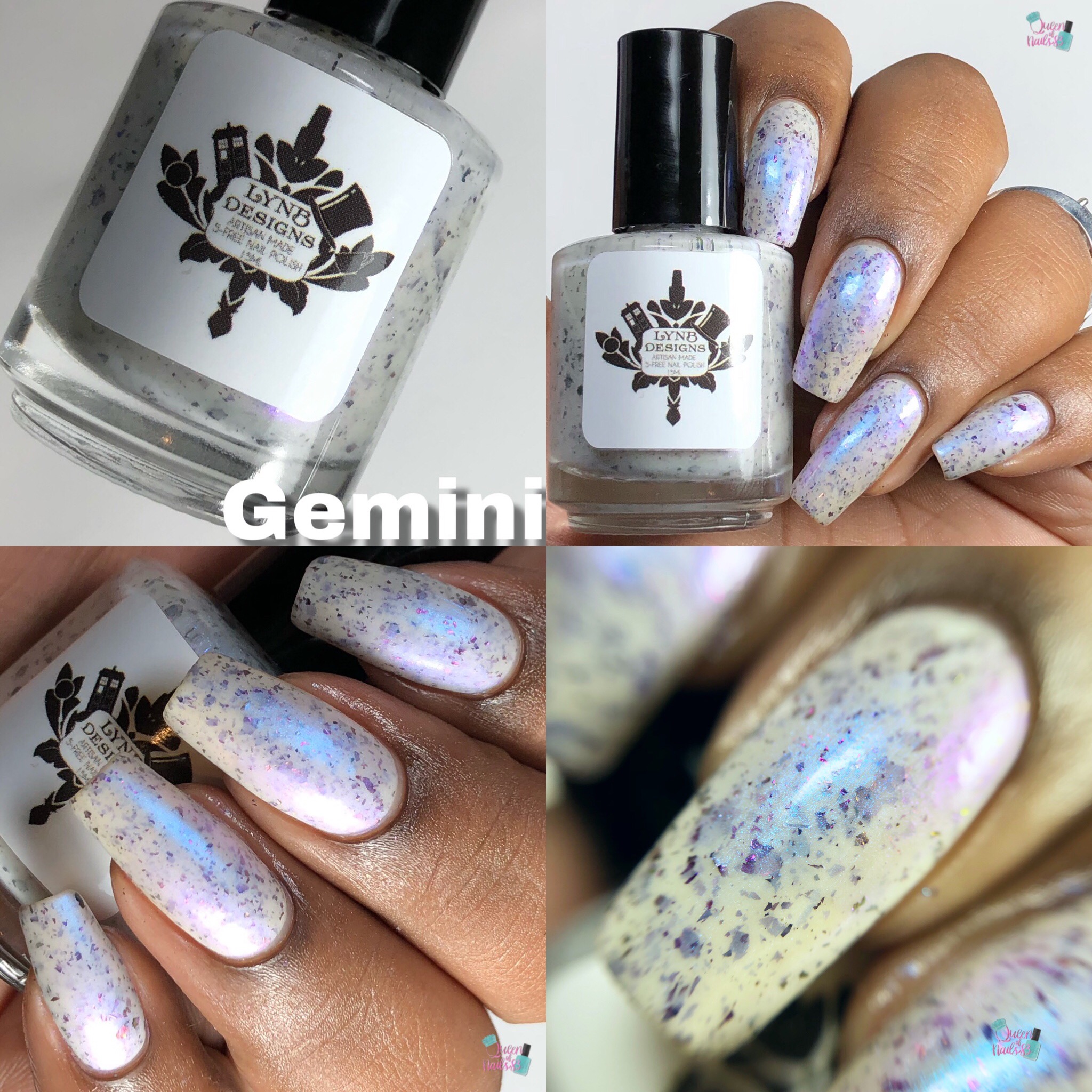 Pleasant Peninsula Collection
Mighty Mac (T)
A bright green to white thermal base with copper shimmer and blue to green to gold UCC flakies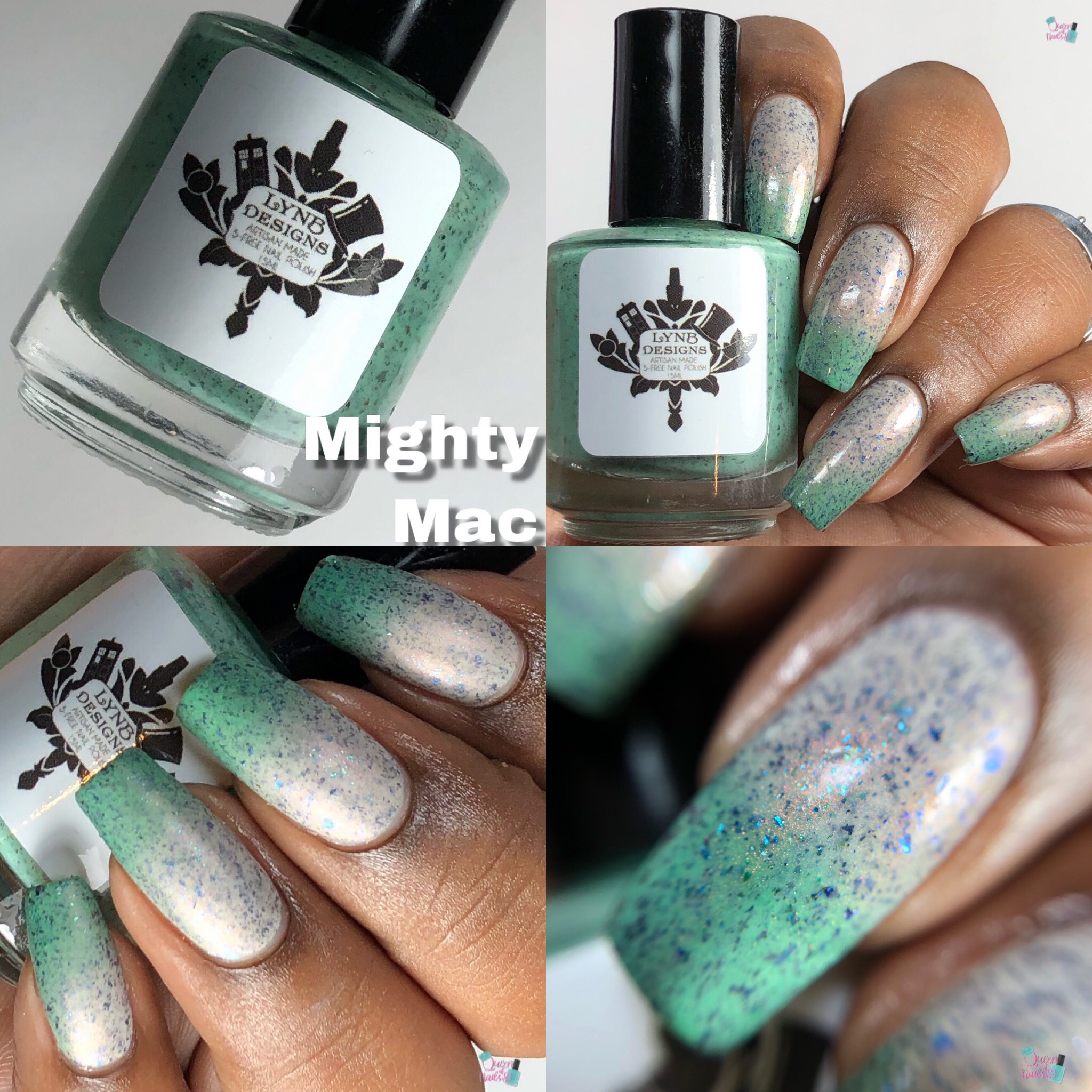 Thunder Bay
An intense teal green with turquoise shimmer, green iridescent flakies tony green flakies, and holo shreds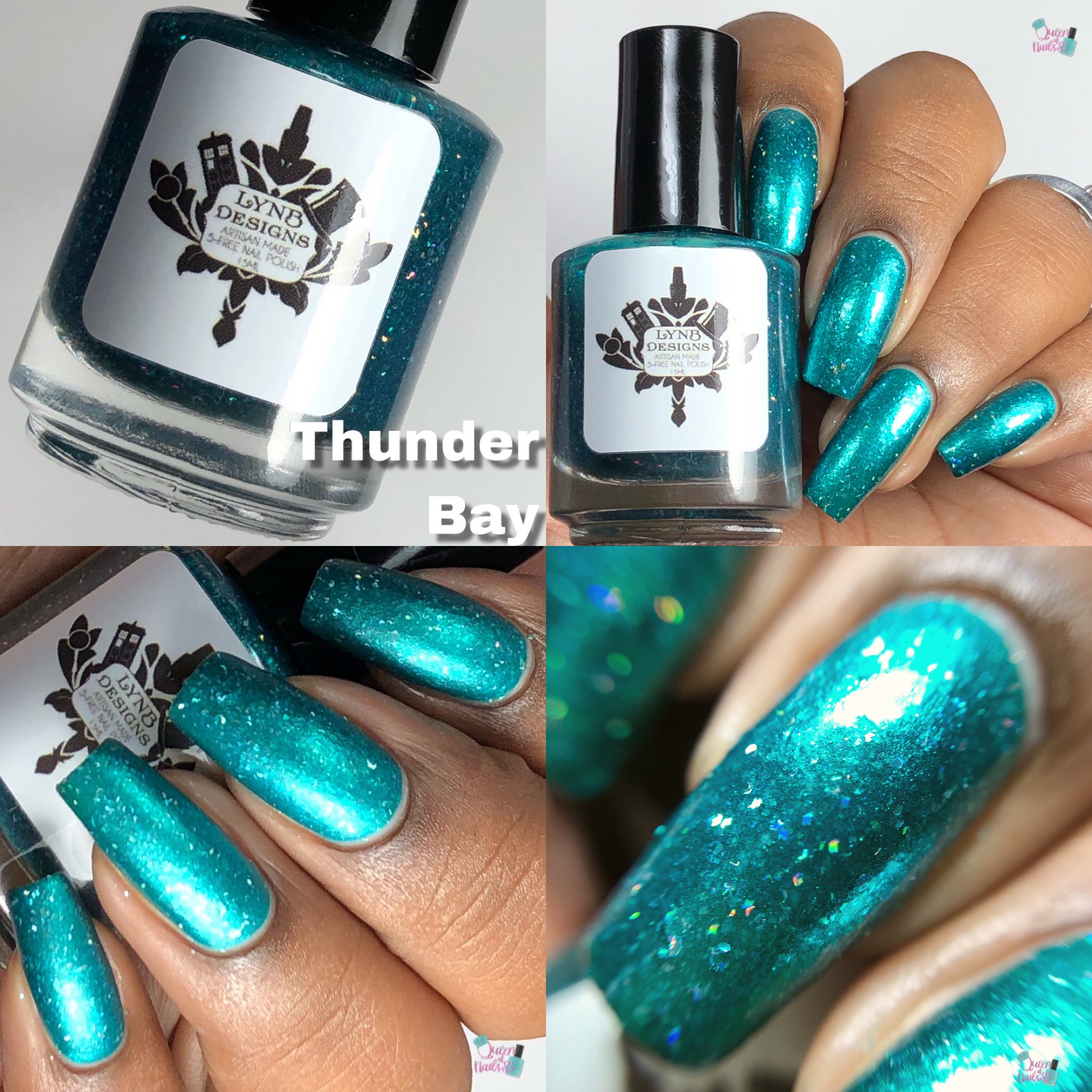 Autumn in the Keweenaw
A rusty crelly base with green to gold to silver multichrome glitter, green to copper UCC flakies and holo shreds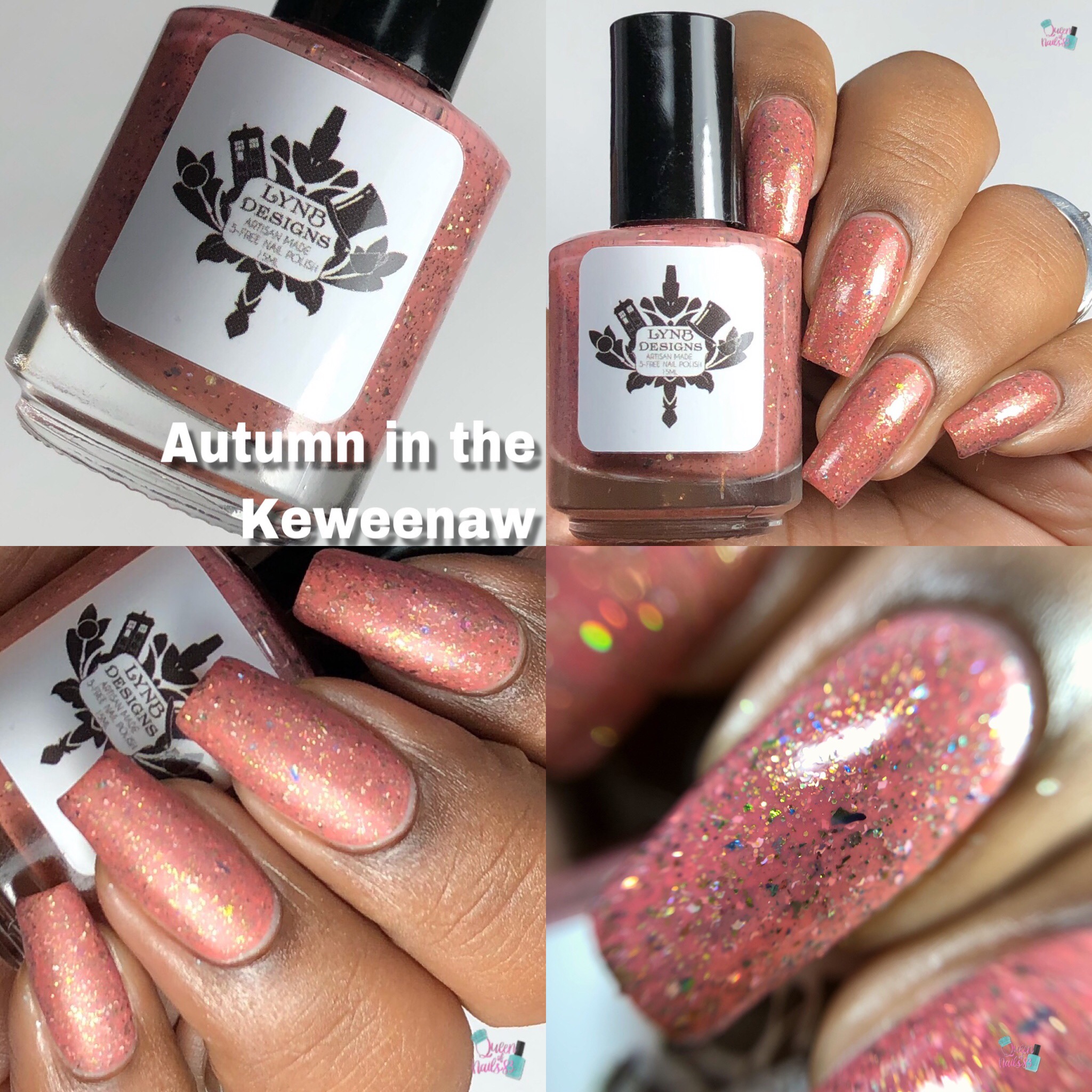 Lake Michigan Sunset
A deep blurple base with golden to orange to red shifting shimmer, larger red to gold to copper shifting shimmer, magic holo flakies, and pink to gold shifting iridescent flakies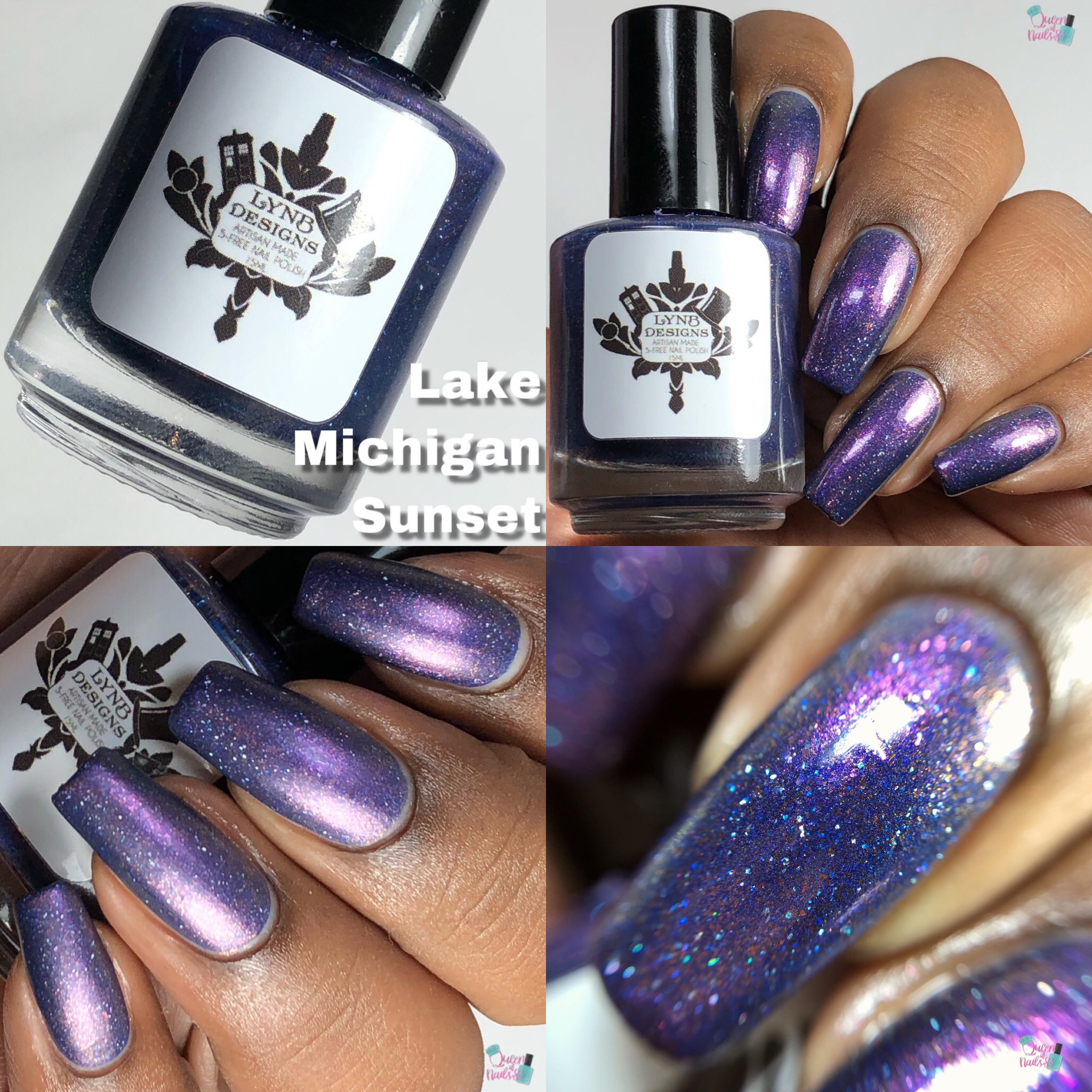 Fordite
A murky white crelly base filled with a blend of 4 UCC flakies and scattered holo shimmer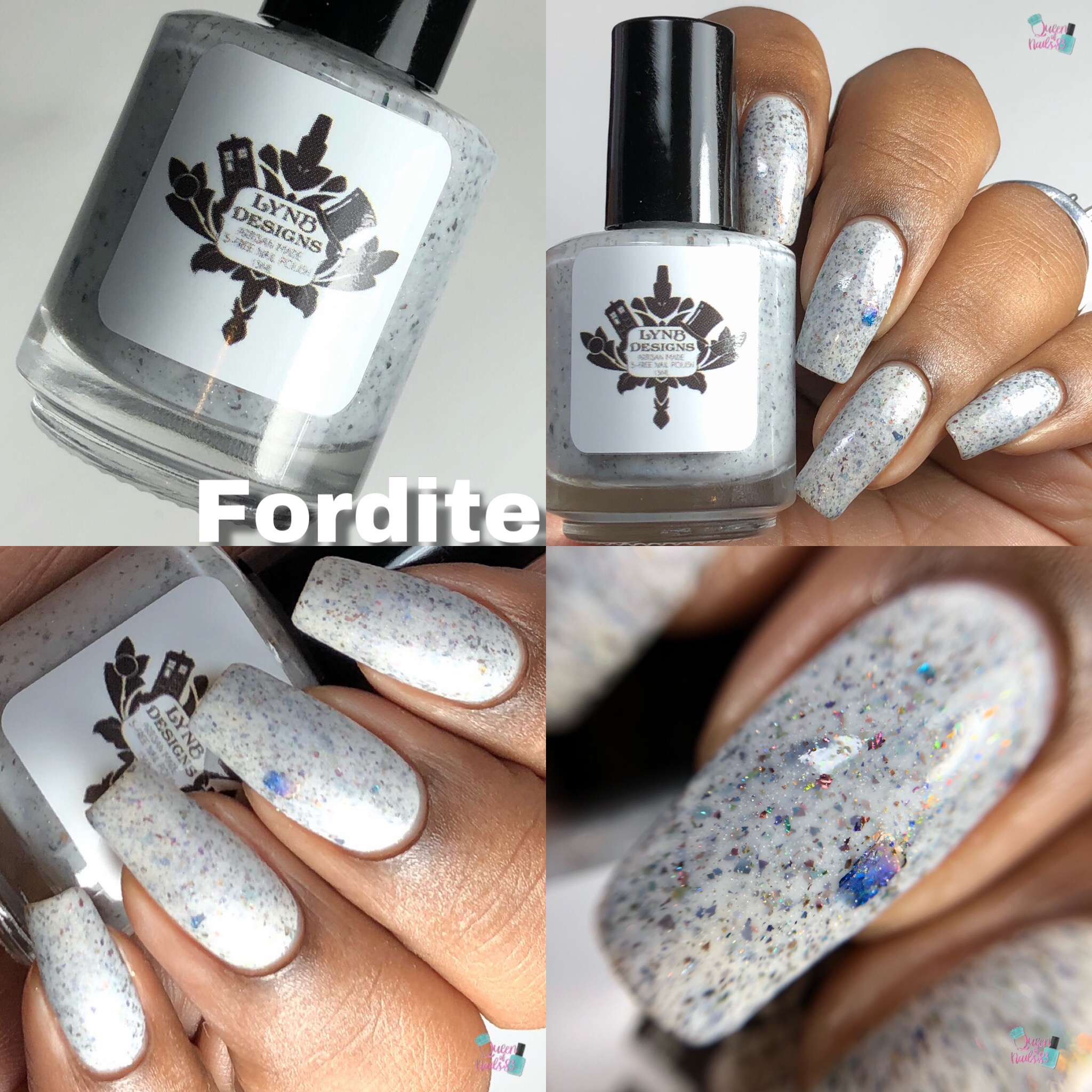 Lilac Festival (T)
purple to lavender thermal with scattered holo shimmer, lavender/silver micro flakies, and violet to pink to red shifting shimmer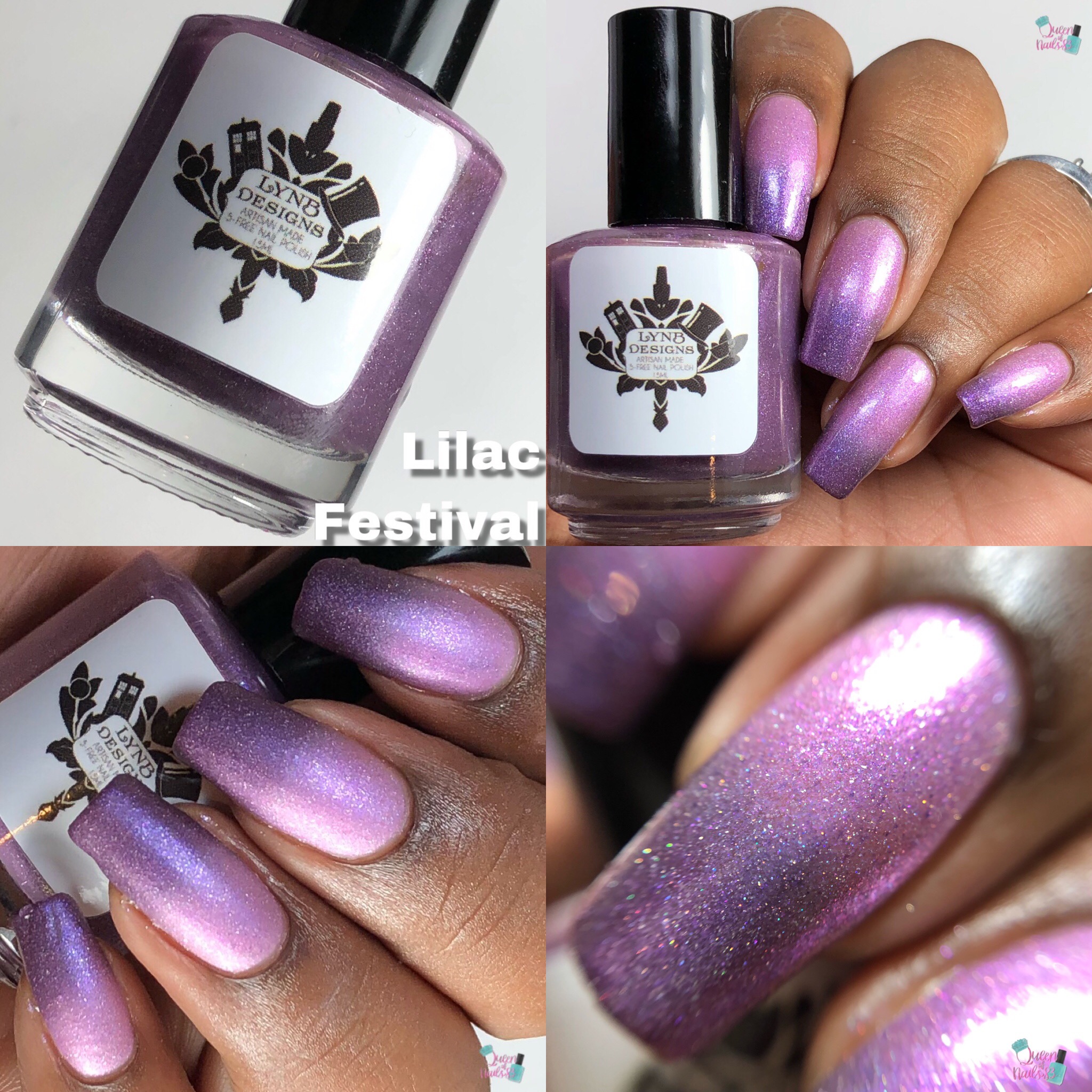 LynB Loves Custom
Bouquet (T)
A dusty purple to pale teal thermal with turquoise shimmer and linear holo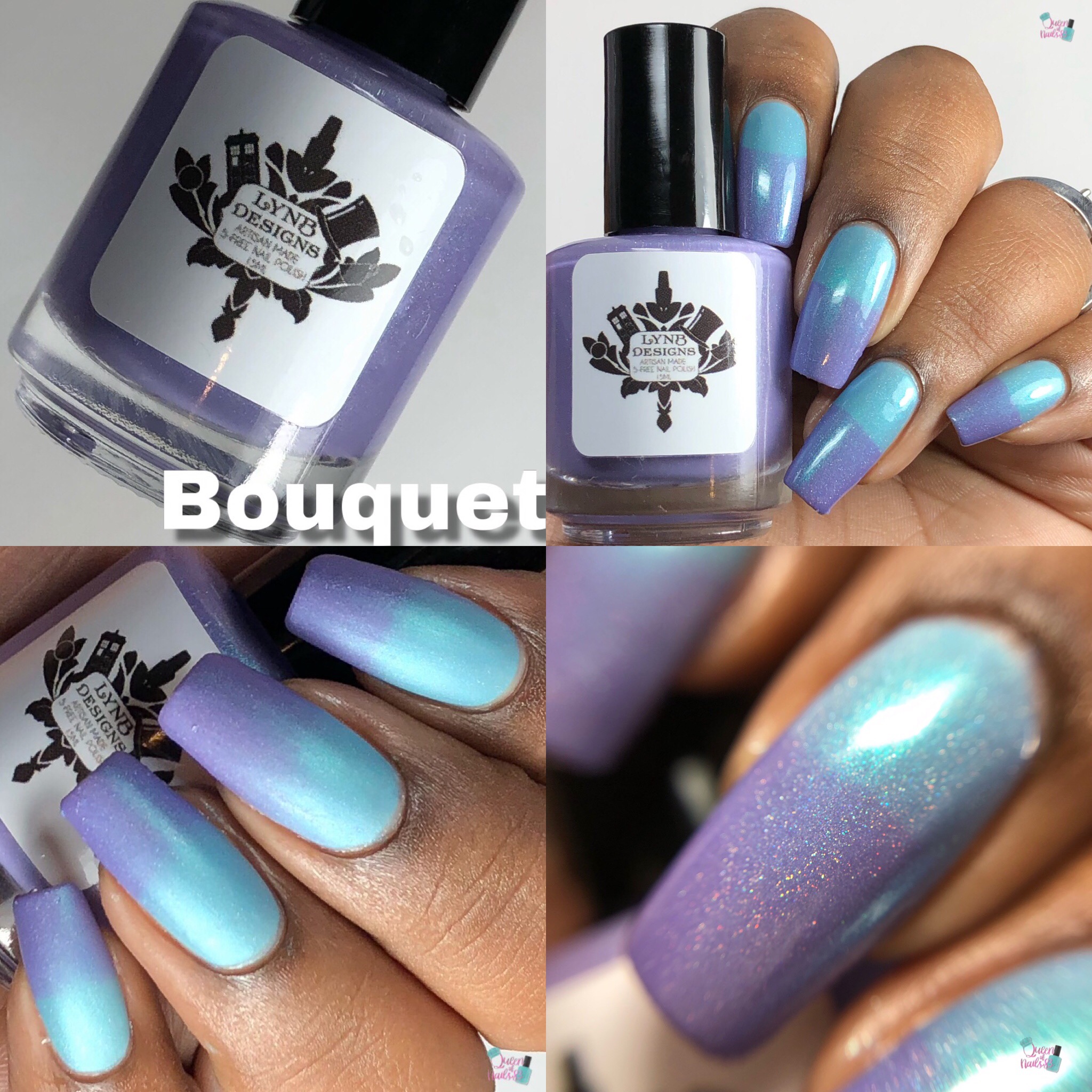 LynB Designs – Pleasant Peninsula Collection, June 209 POTM and LynB Loves Facebook Group Custom
Queens Choice: Lake Michigan Sunset
Opacity: 3 thin coats
Price: $10/each or $60 for Pleasant Peninsula (1/2 off with the code BRIDGE through the 18th). FB Fan Group Custom – 1/2 off for members of the group
Availability: Friday, June 14th at noon EST
LynB Designs
*Like, Comment and Subscribe*
Eat, Laugh, Polish, Repeat
Queen of Nails 83
💕