Hey Sugas!!! What I have to show you today has me singin, "Summer summer summertime;
Time to sit back and unwind," Yep, the Summer Tropics Collection from Ethereal Lacquer features 9 great summer shades. This collection is comprised of 5 shimmers and 4 cremes that are perfect for sitting poolside or at the family BBQ.
So DJ, turn the summer anthem back up and let's get this party started
"Here it is the groove slightly transformed
Just a bit of a break from the norm
Just a little somethin' to break the monotony
Of all that hardcore dance that has gotten to be
A little bit out of control it's cool to dance
But what about the groove that soothes that moves romance
Give me a soft subtle mix
And if ain't broke then don't try to fix it
And think of the summers of the past
Adjust the base and let the alpine blast
Pop in my CD and let me run a rhyme
And put your car on cruise and lay back 'cause this is summertime"
Enjoy….
**All swatches are done using liquid latex peel off base coat, glossy QDTC and matte topcoat. Swatch photos are taken using artificial lights.**
Exotica
A periwinkle base with a strong copper to green color shifting shimmer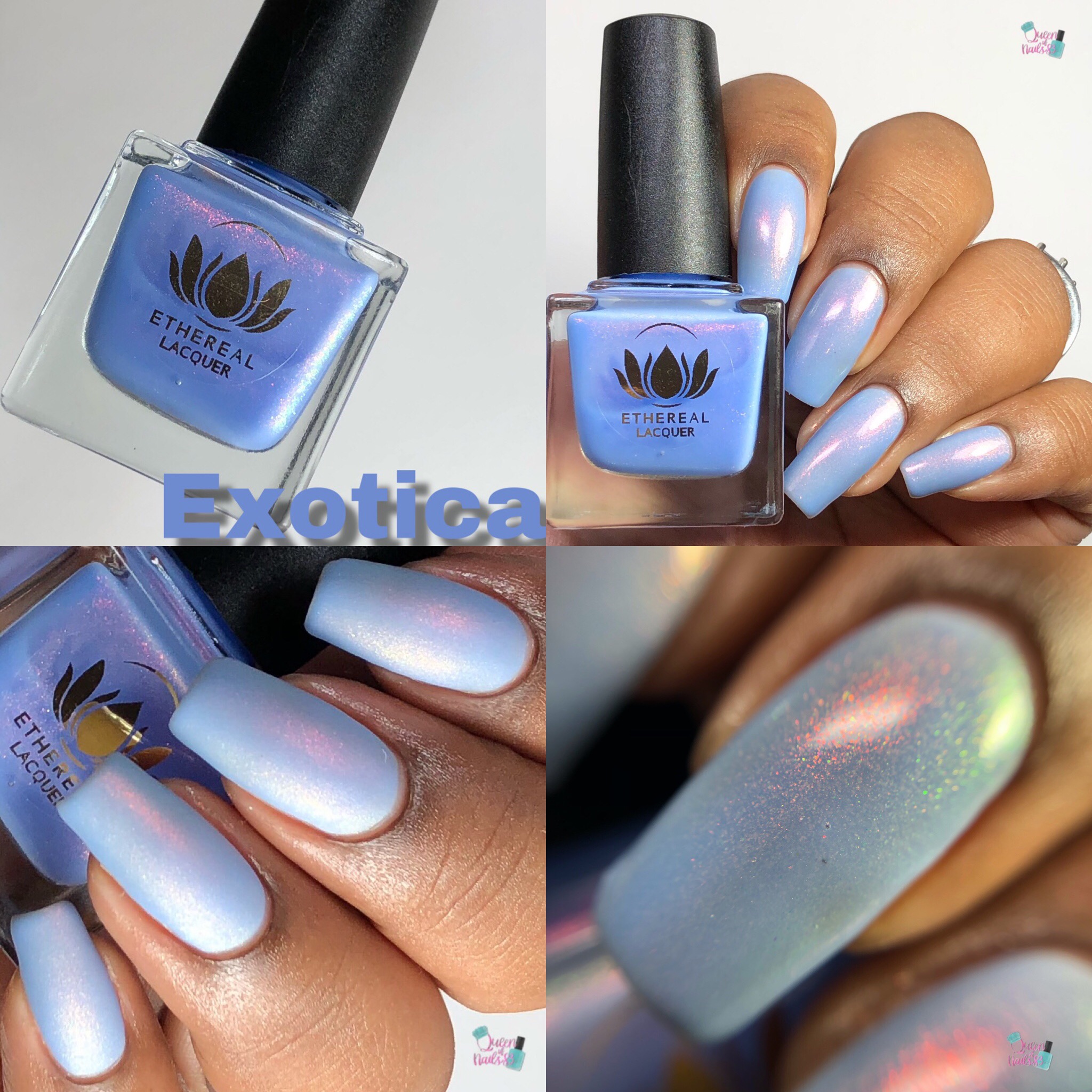 Coco Cabana
A medium sand tinted base with a strong red, copper to green shifting shimmer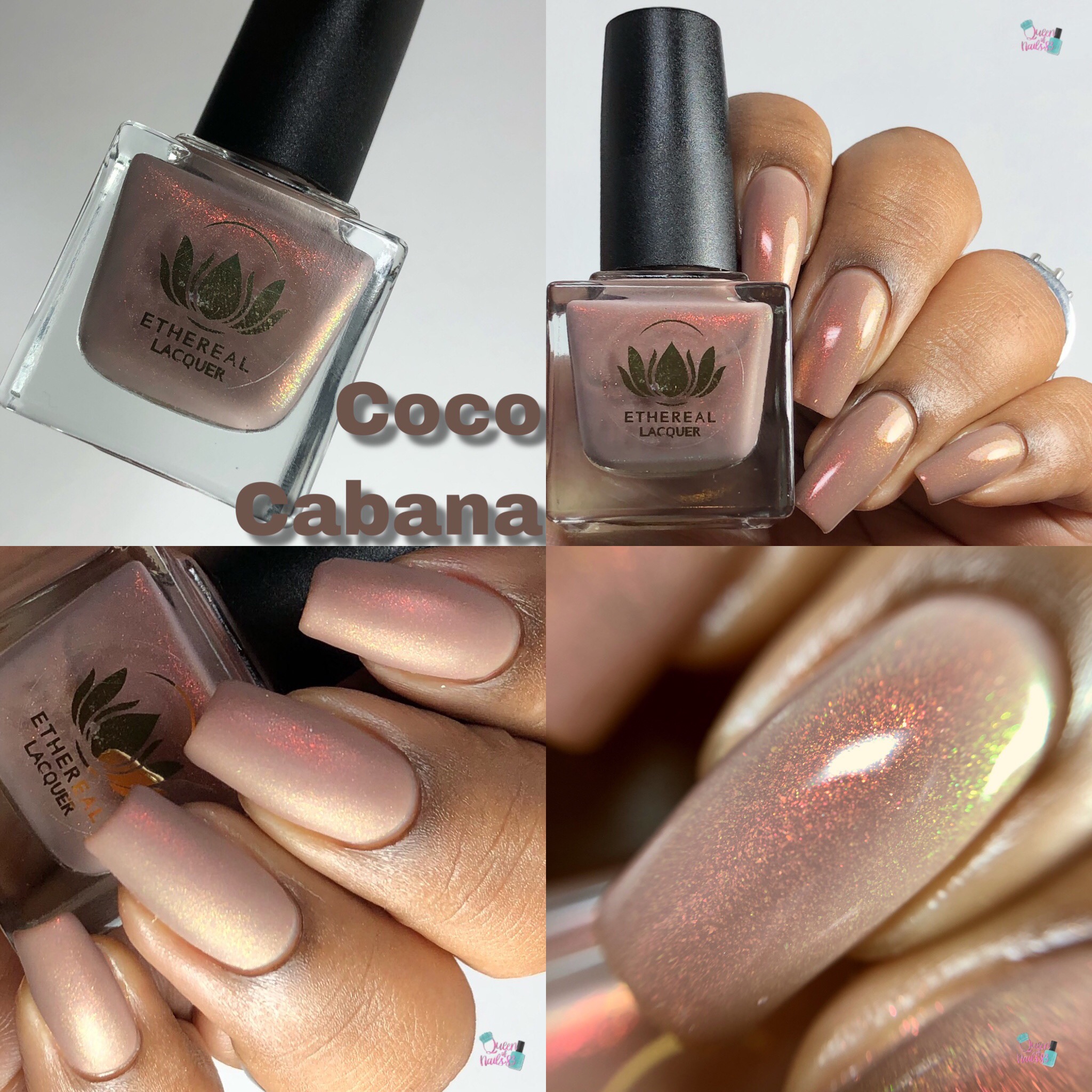 Violeta
A pale smoky grey tinted base with a very strong violet shimmer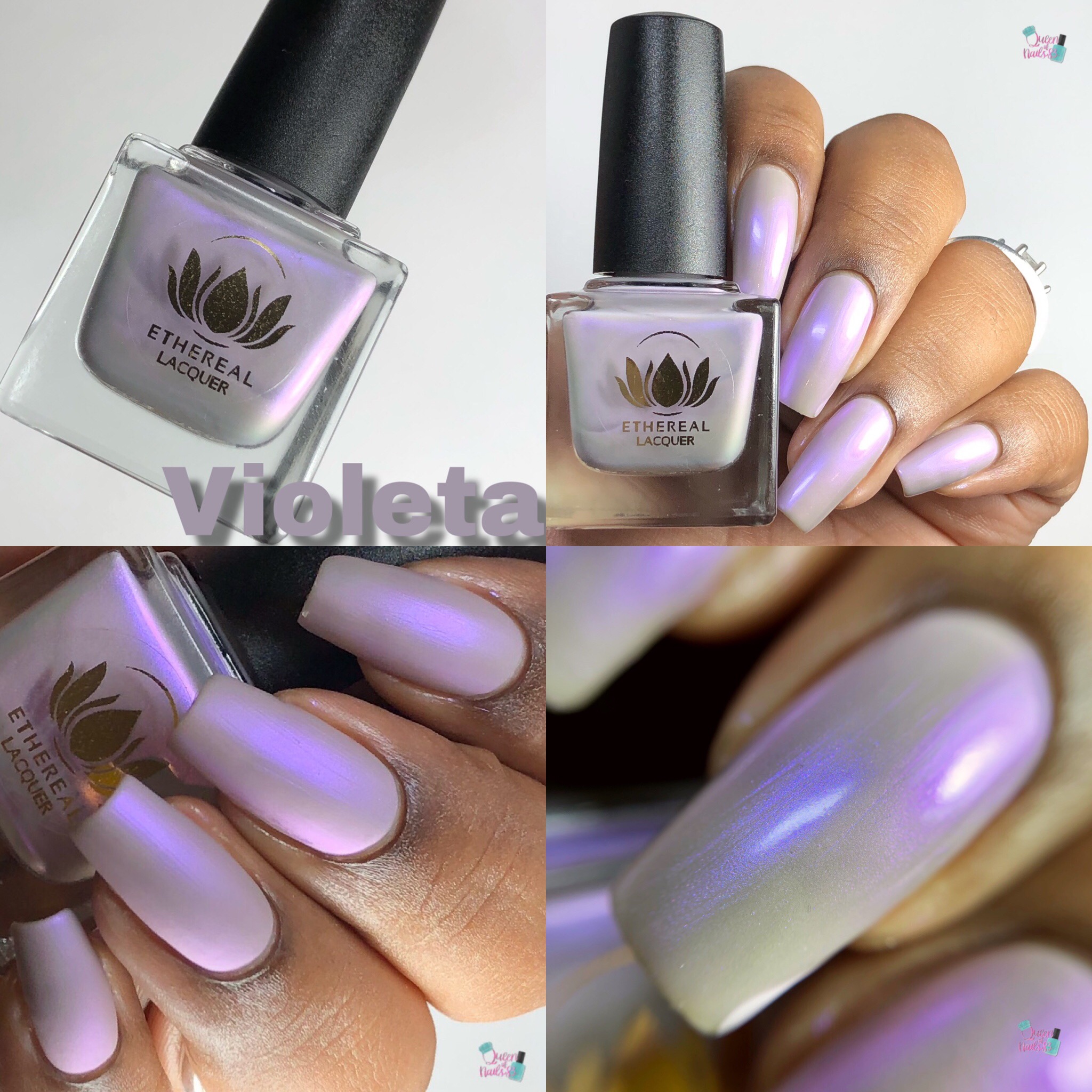 Subtropic
A bright orchid tinted base with a red, copper to green color shifting shimmer.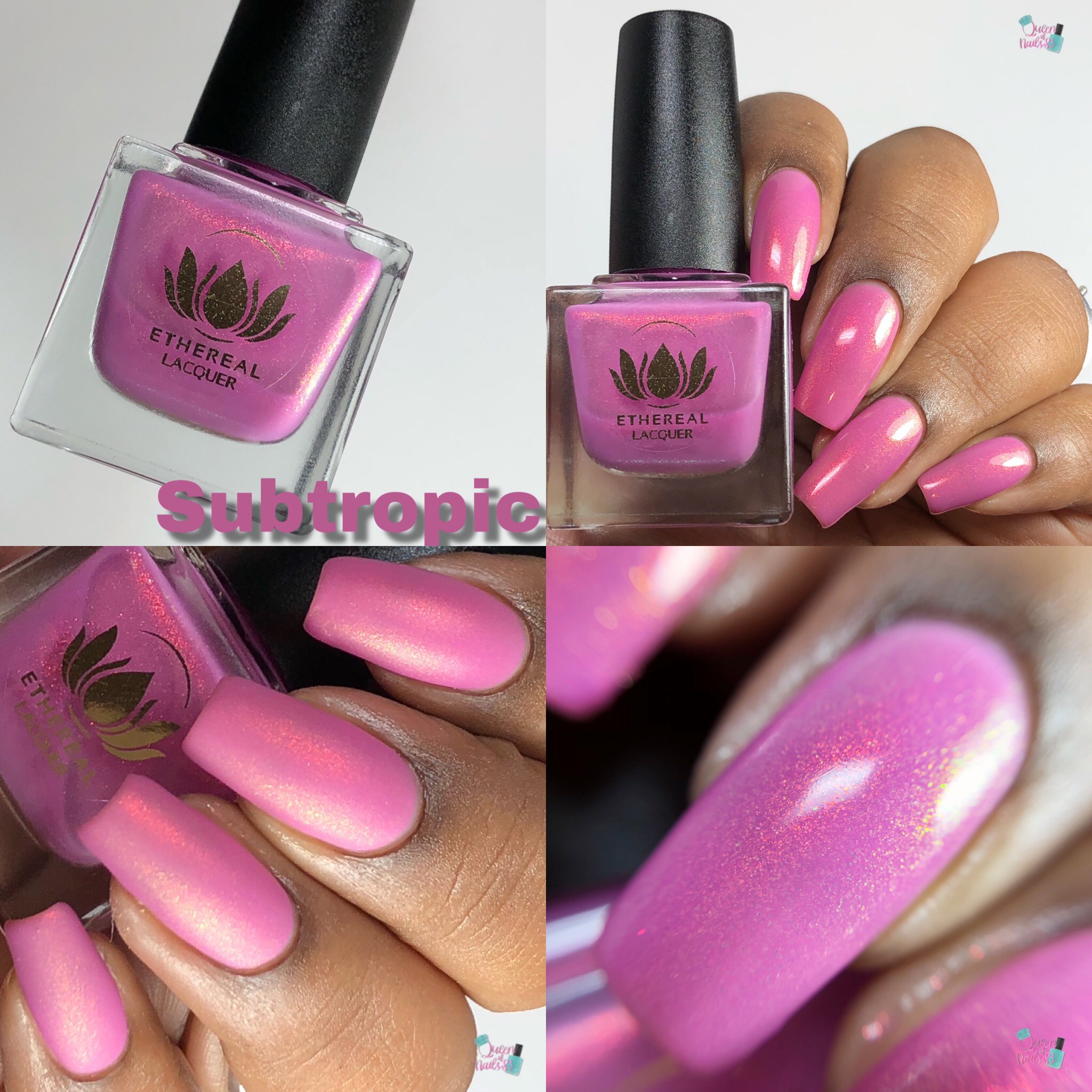 Fuego
A bright tangerine base with a fiery red, copper to green shimmer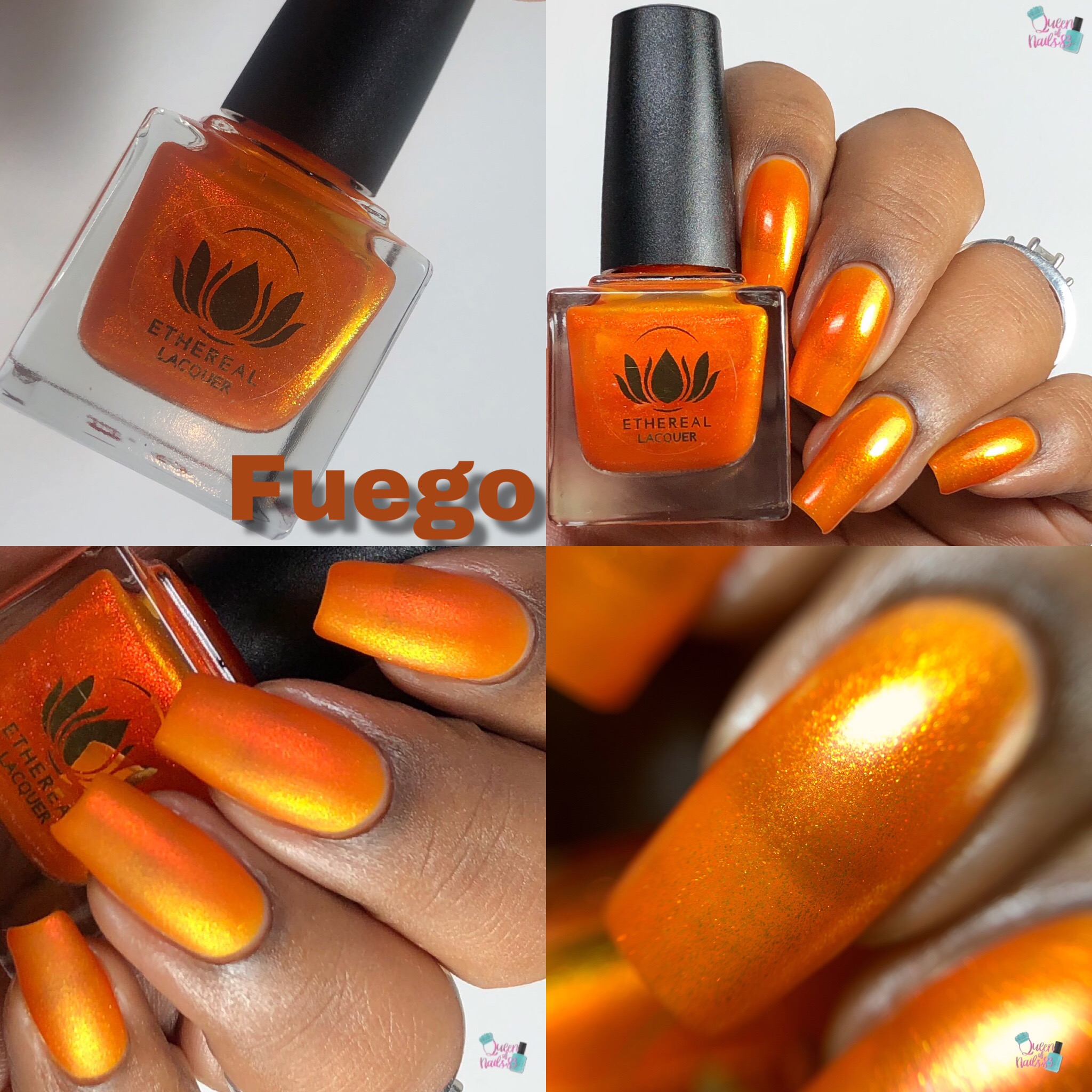 Juicy
A vibrant and pastel pineapple yellow creme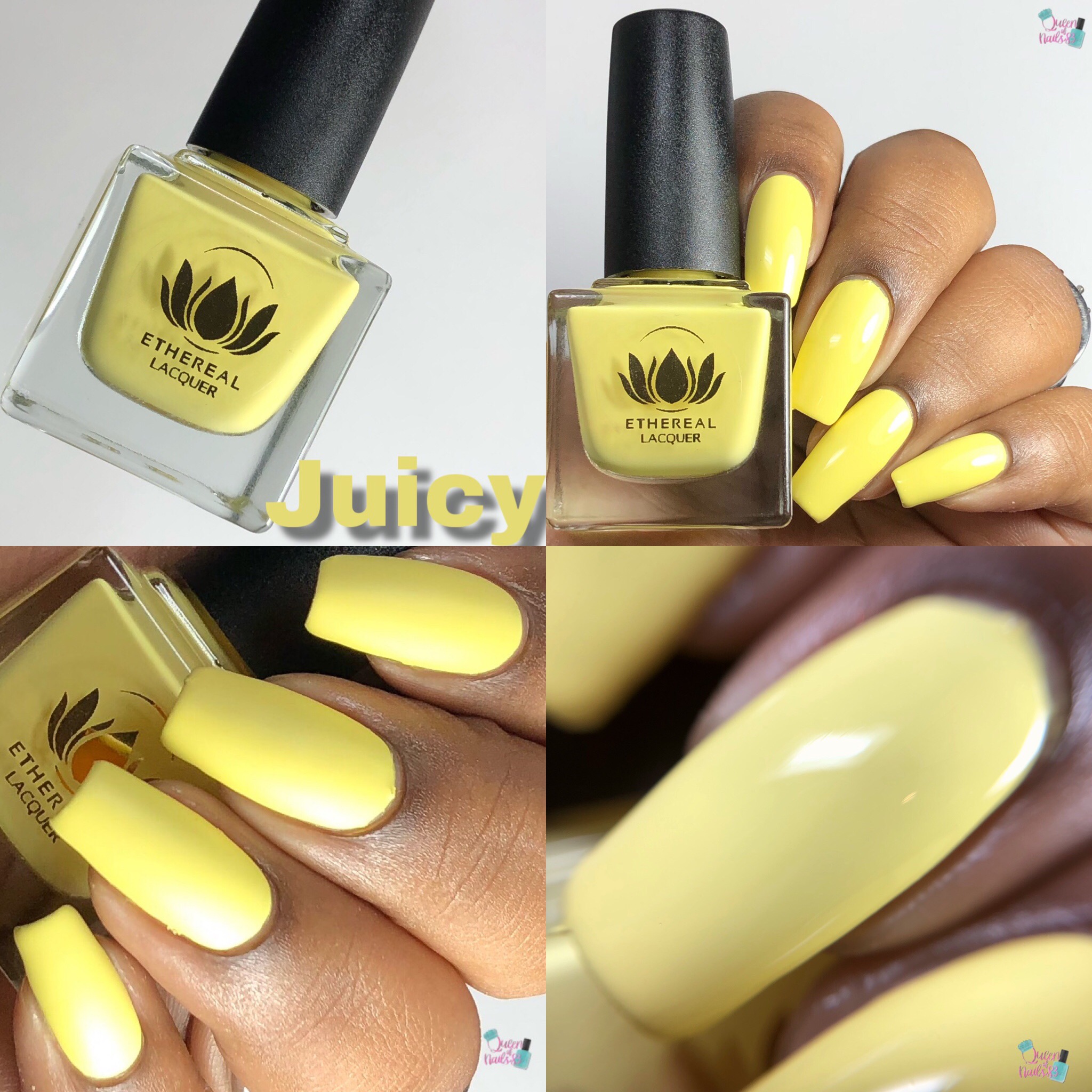 Atacama
A bright tangerine creme with hints of coral undertones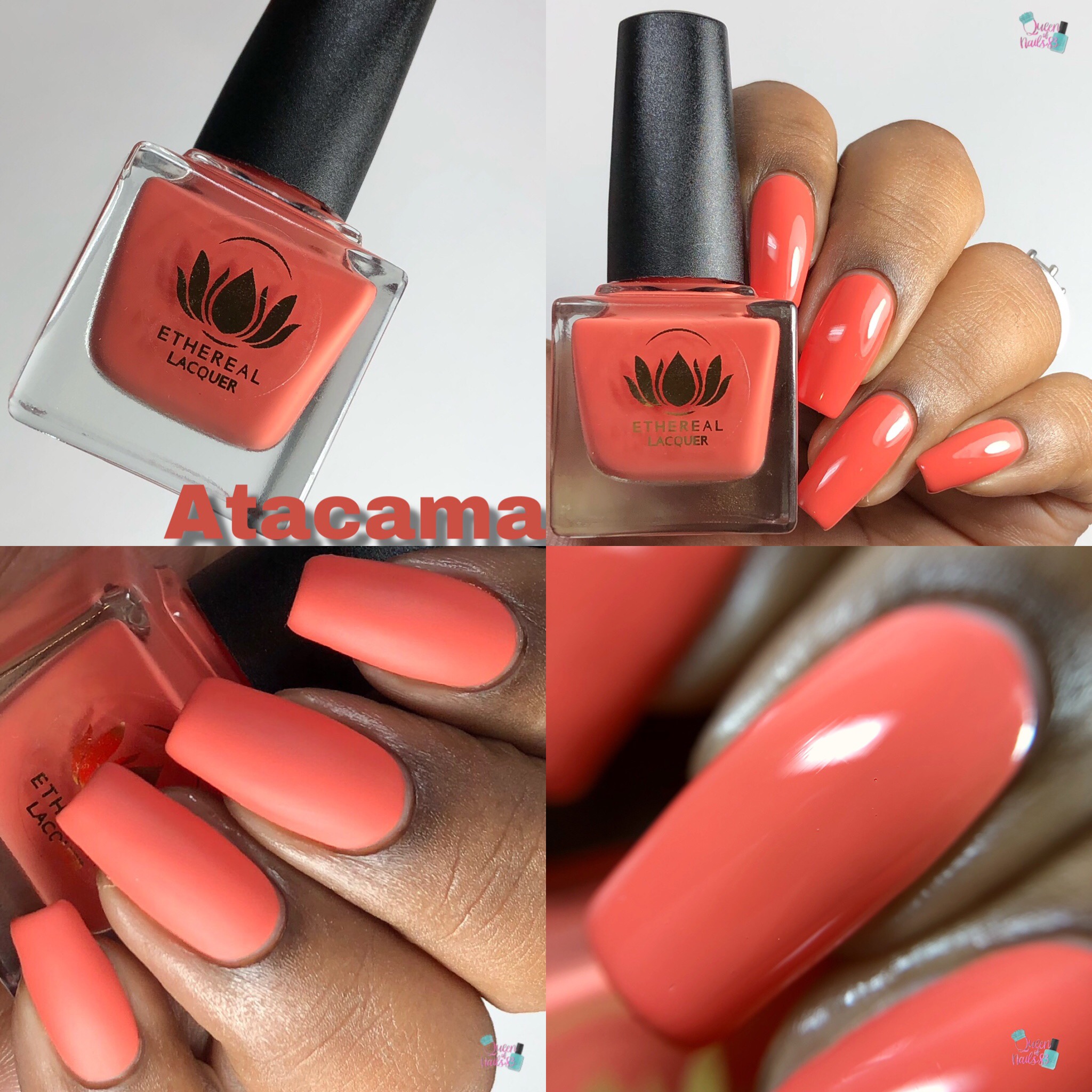 Azul
A bright pastel cornflower blue creme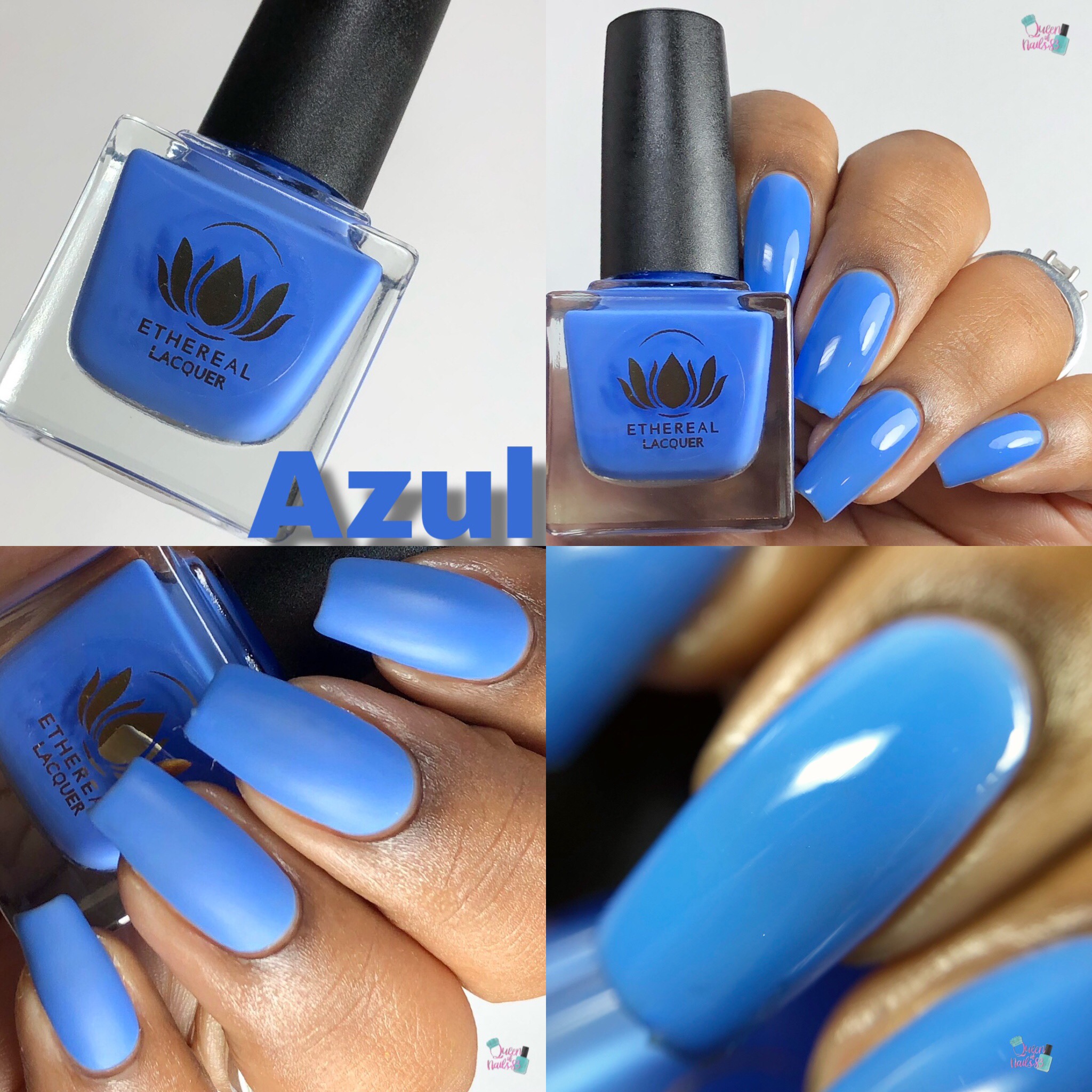 Passionfruit
A bright orchid creme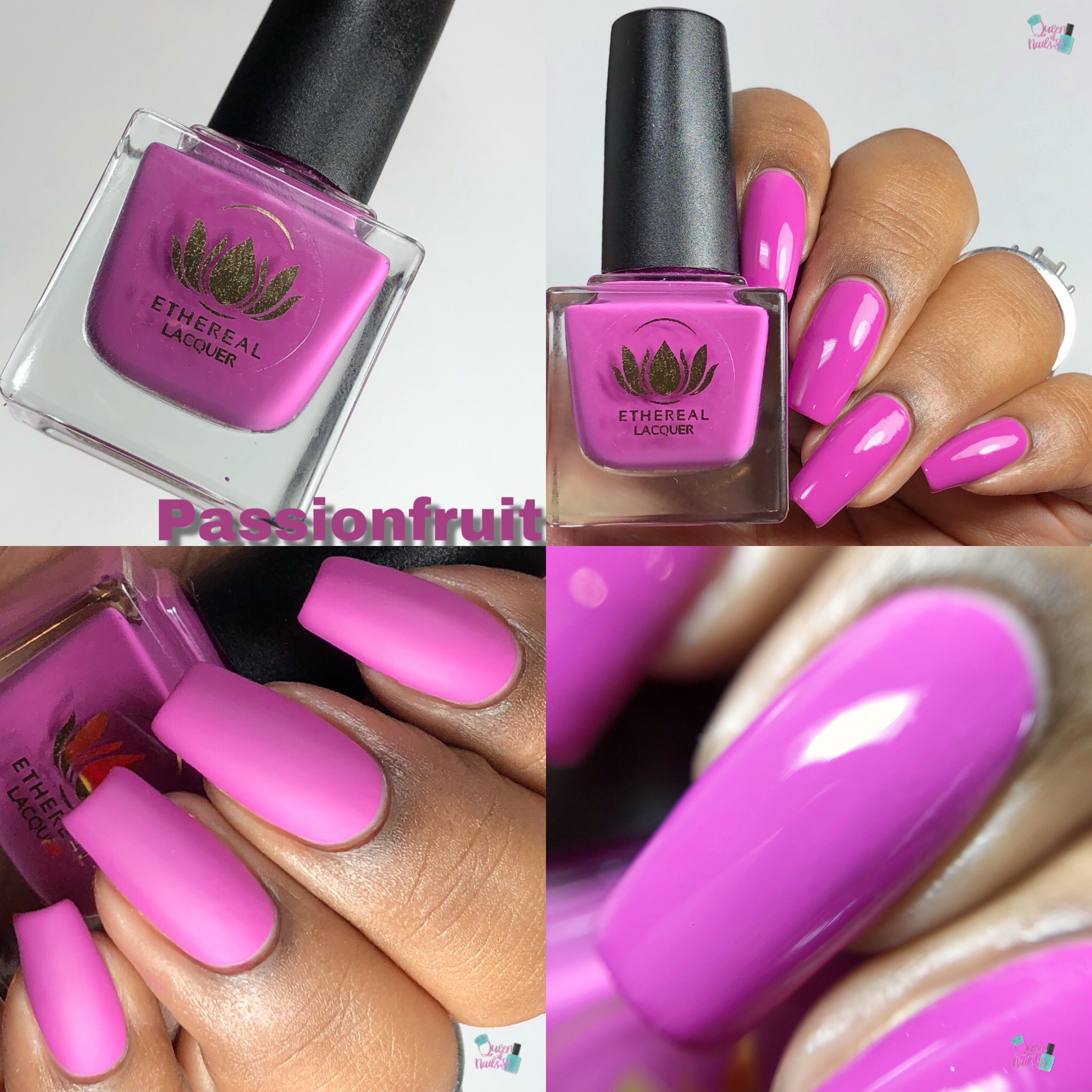 Ethereal Lacquer – Summer Tropics Collection
The Queens Choice: Azul
Opacity: swatches shown in 2-3 coats
Price: Cremes $11.50 / Shimmers $12.50
Availability: Friday, June 7th 9pm est
Ethereal Lacquer
*Like, Comment and Subscribe*
Eat, Laugh, Polish, Repeat
Queen of Nails 83

💕