Hey Sugas!!! Today must be my luck day because I have so many reasons to celebrate! First, off… it's FRIDAY!!!! #2, I am one step closer to putting my car accident behind me! Last night I purchased a new-to-me car. A 2016 Chevy Traverse, a sequel to my previous 2014 model. YAY ME!!! And last, but certainly not least, can you believe tomorrow is my 3 year blog-iversary??? That is crazy, right!?!?! To think that I have been doing something that I love for 3 year??? It's truly a blessing and I excitedly look forward to the future. Thank you to all the subscribers and visitors for your continued support!!!
What better way than to celebrate these milestone and accomplishments than to share the upcoming LGBTQ Collection from POP Polish. This 6 piece collection features a rainbow of cremes that are bright, stylish and versatile!
Let's get these polishes POPpin'
Enjoy….
 **All swatches are done using liquid latex Peel-off Base Coat, Liquid Glass (glossy, QDTC) by POP Polish and Matte Topcoat. Swatch photos are taken using indirect artificial lights.**
Love is Love
A red creme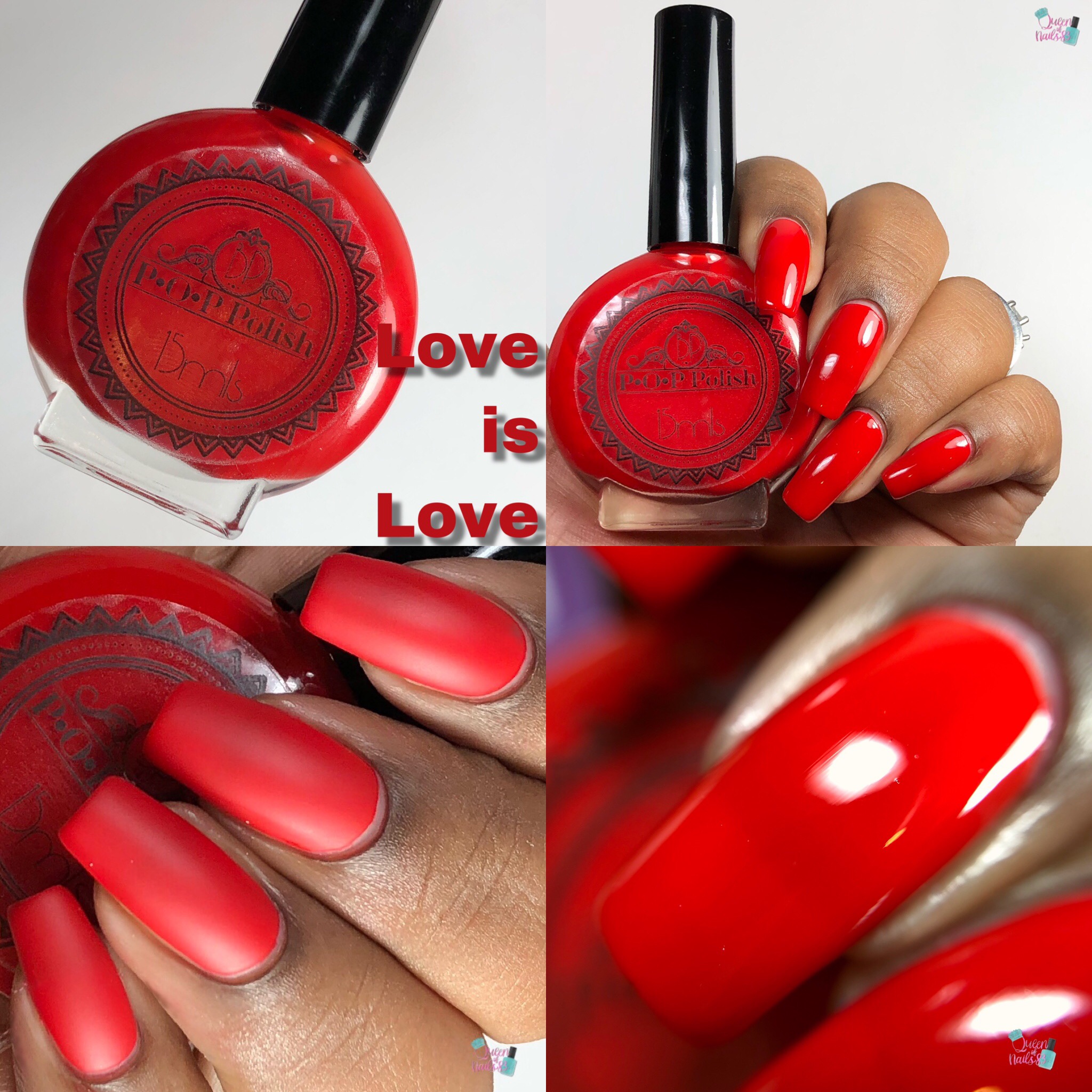 Ally
An orange creme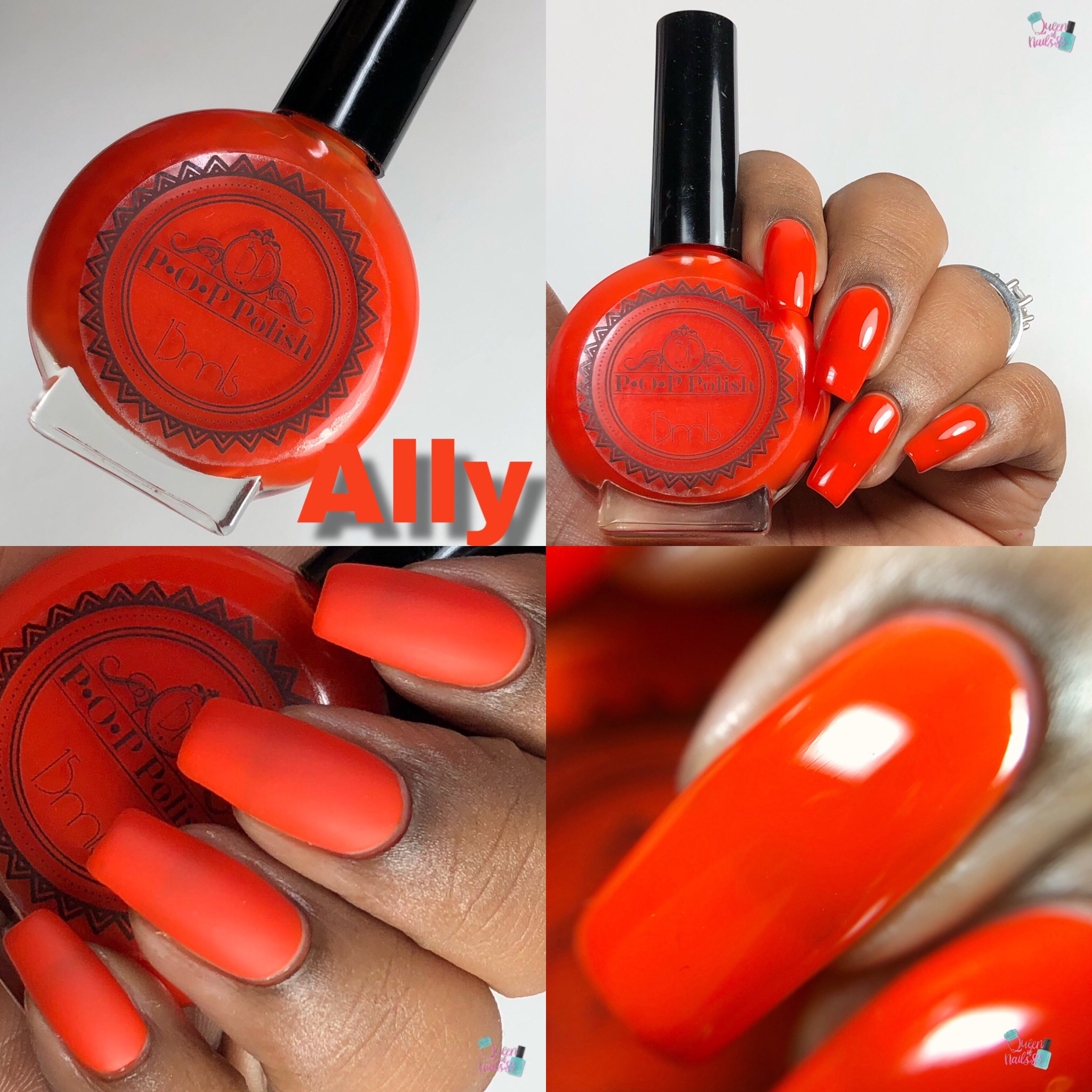 Coming Out
A yellow creme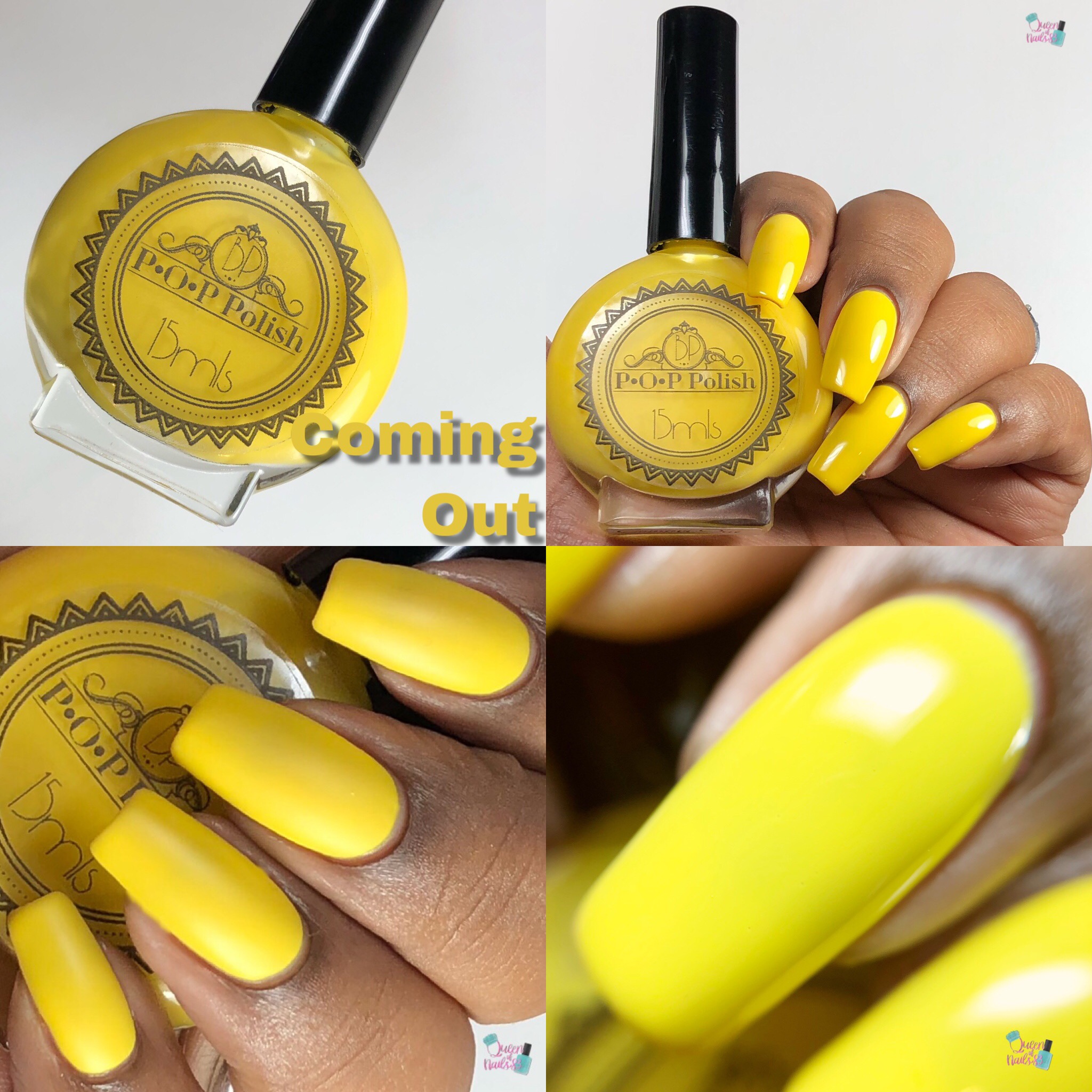 Non-Binary
A green creme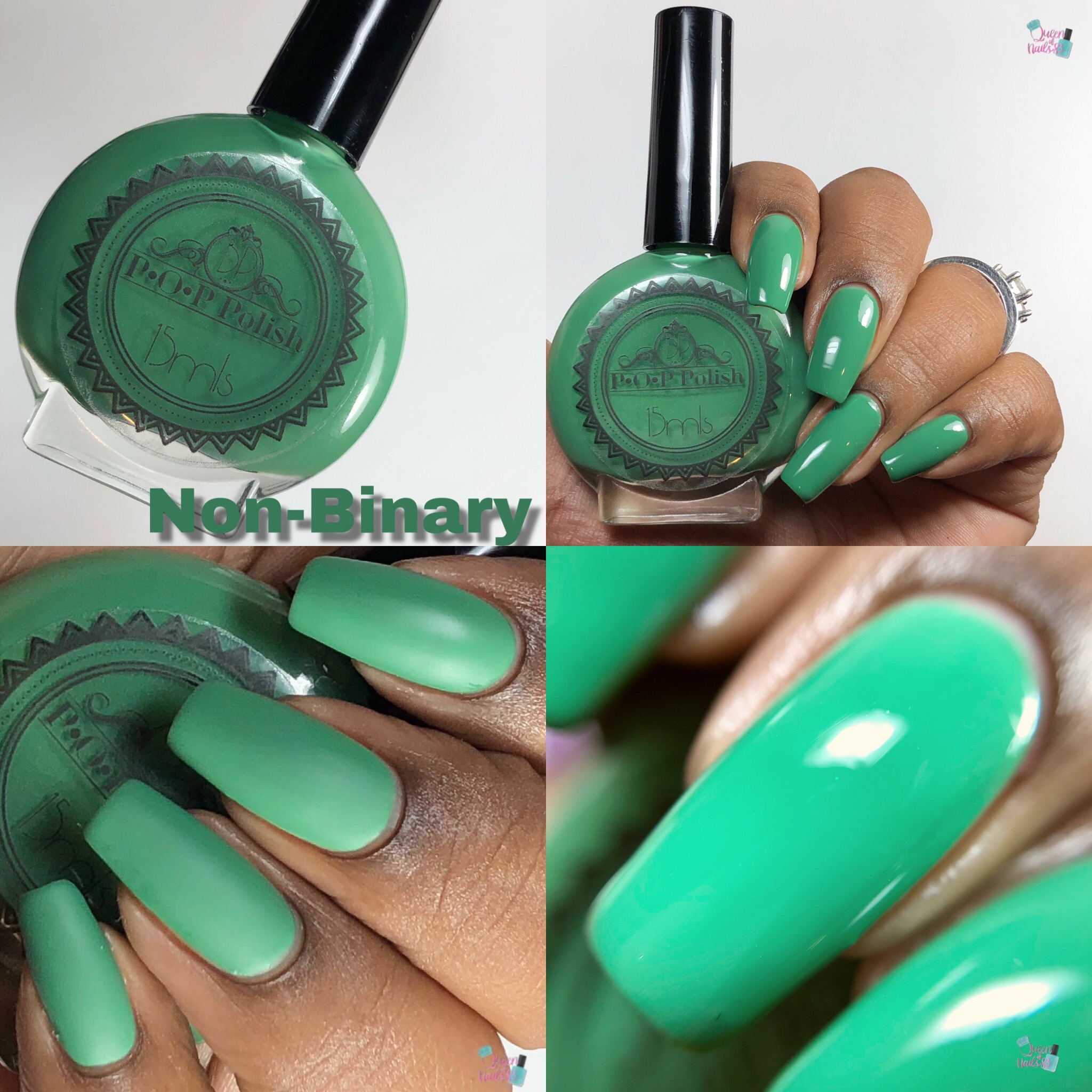 Equality
A blue creme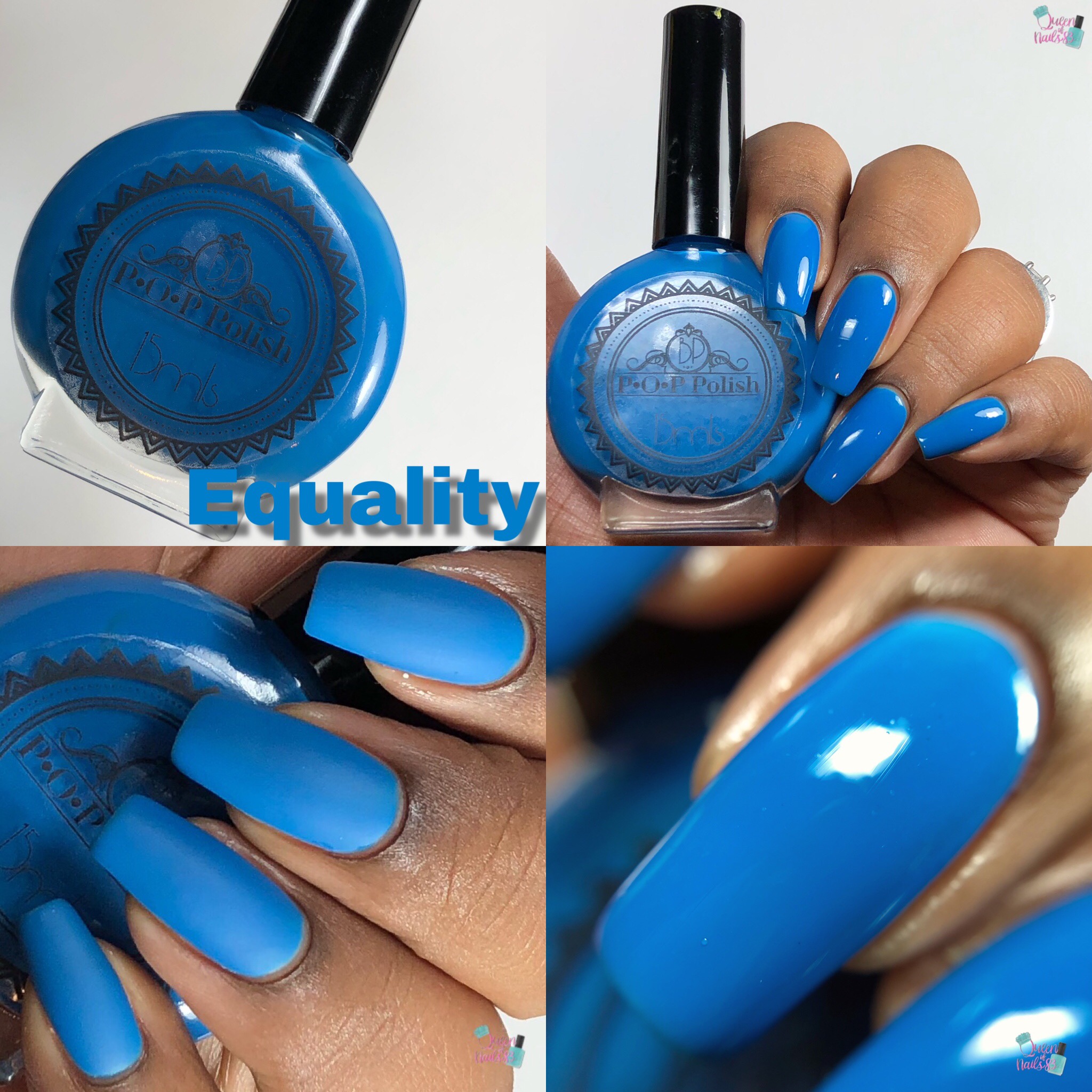 LGBTQ
A purple creme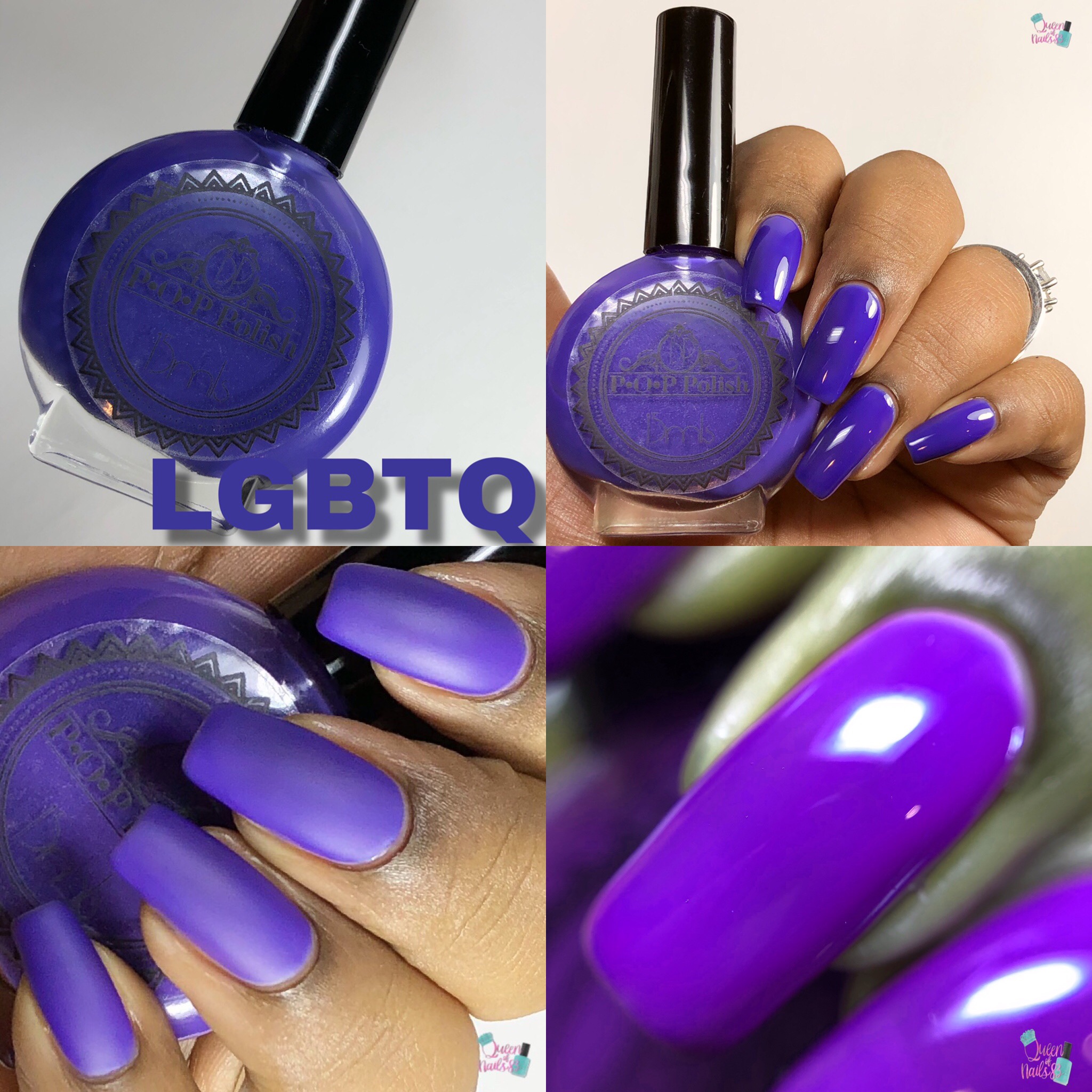 POP Polish – Festival Collection
Overall: There is something about a rainbow that is fun, energetic, playful and exciting. A rainbow is a representation of life and color!! This formula on this collection is totally on point and the shades are spectacular. There was no staining, pooling or flooding of the cuticles and the polishes dry quickly. Polishes leveled out evenly upon second coat.
The Queens Choice: all of them because #cremes… duh!
Opacity: swatches shown with 2-3 coats
Price: $9/ea or $49/set
Availability: Friday, June 7th
POP Polish
*Like, Comment and Subscribe*
Eat, Laugh, Polish, Repeat
Queen of Nails 83
💕