Hey Sugas!!! I'm gonna make this post short and sweet because I just received an emergency weather alert on my phone about a tornado warning in my area until 3pm est. 
Today I have the Realm Collection Part 2 from Illyrian!!! I'm excited to share swatches just in time for the next restock scheduled for Friday, June 7th. Get those wishlists ready!
Enjoy….
Vanaheim
A lilac tinted base packed with a strong teal green to blue shimmer.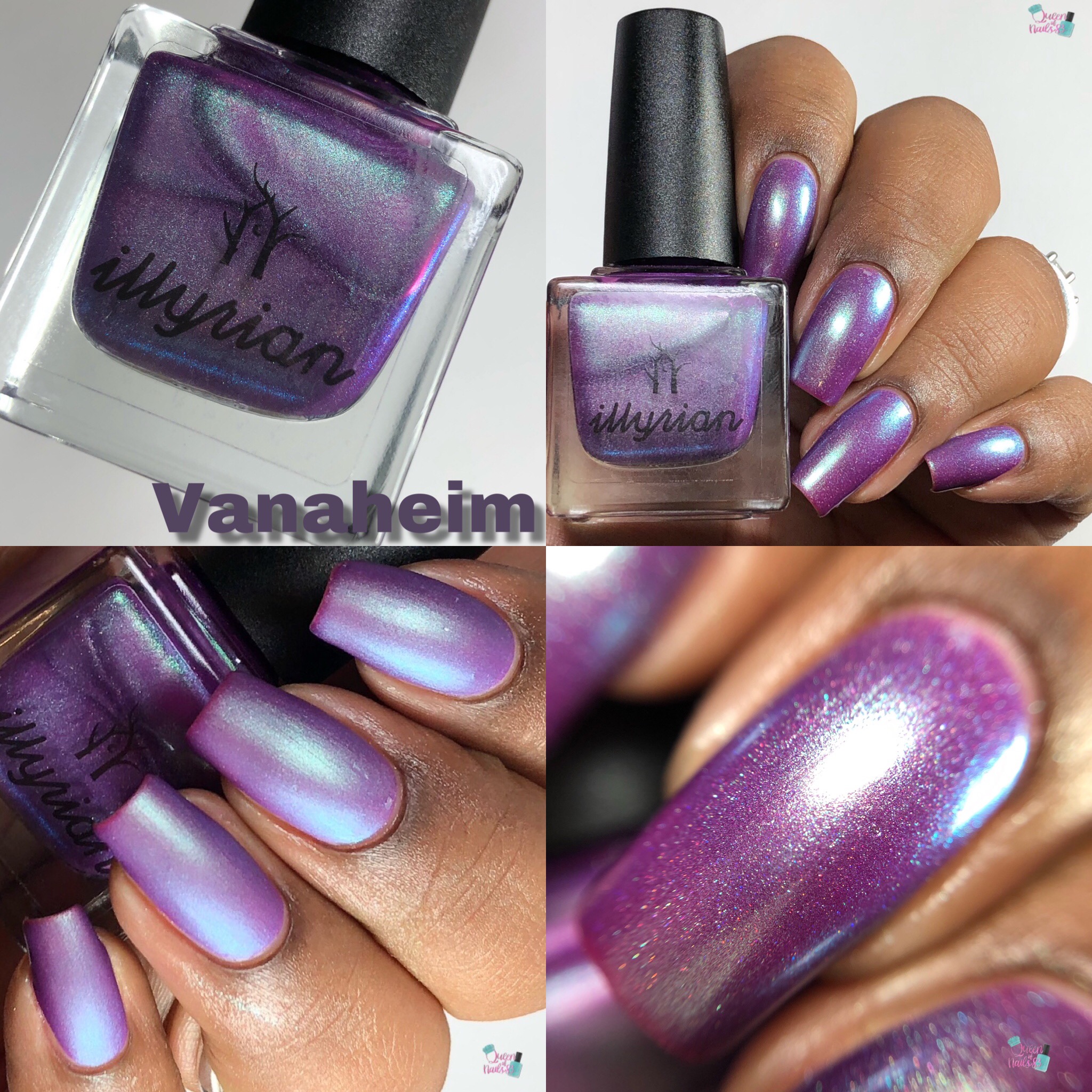 Helheim
A deep red tinted base with a strong blue/indigo/orange multichrome shift and teal/blue/purple iridescent flakes.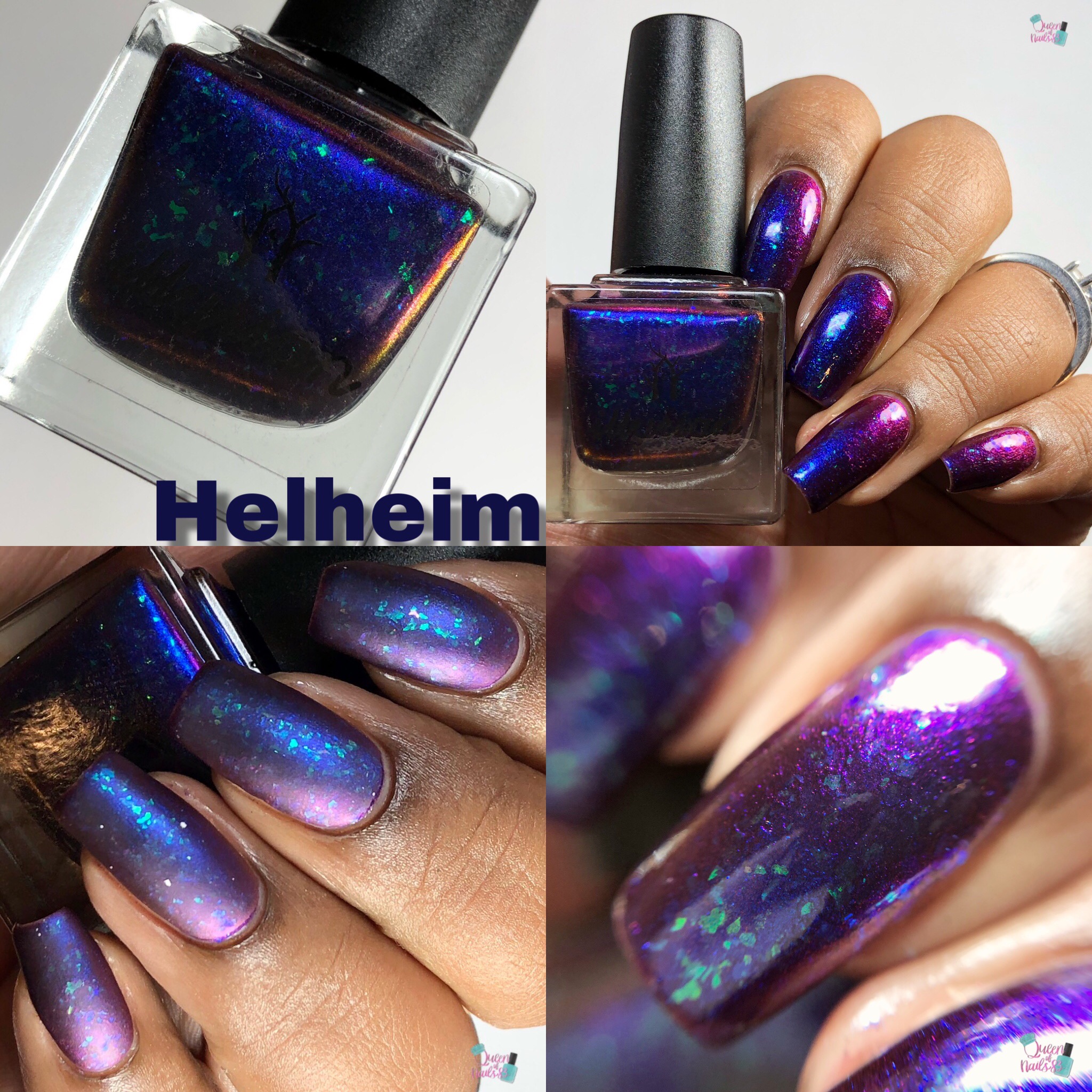 The Void
A purple tinted base with a green/teal/indigo multichrome shift.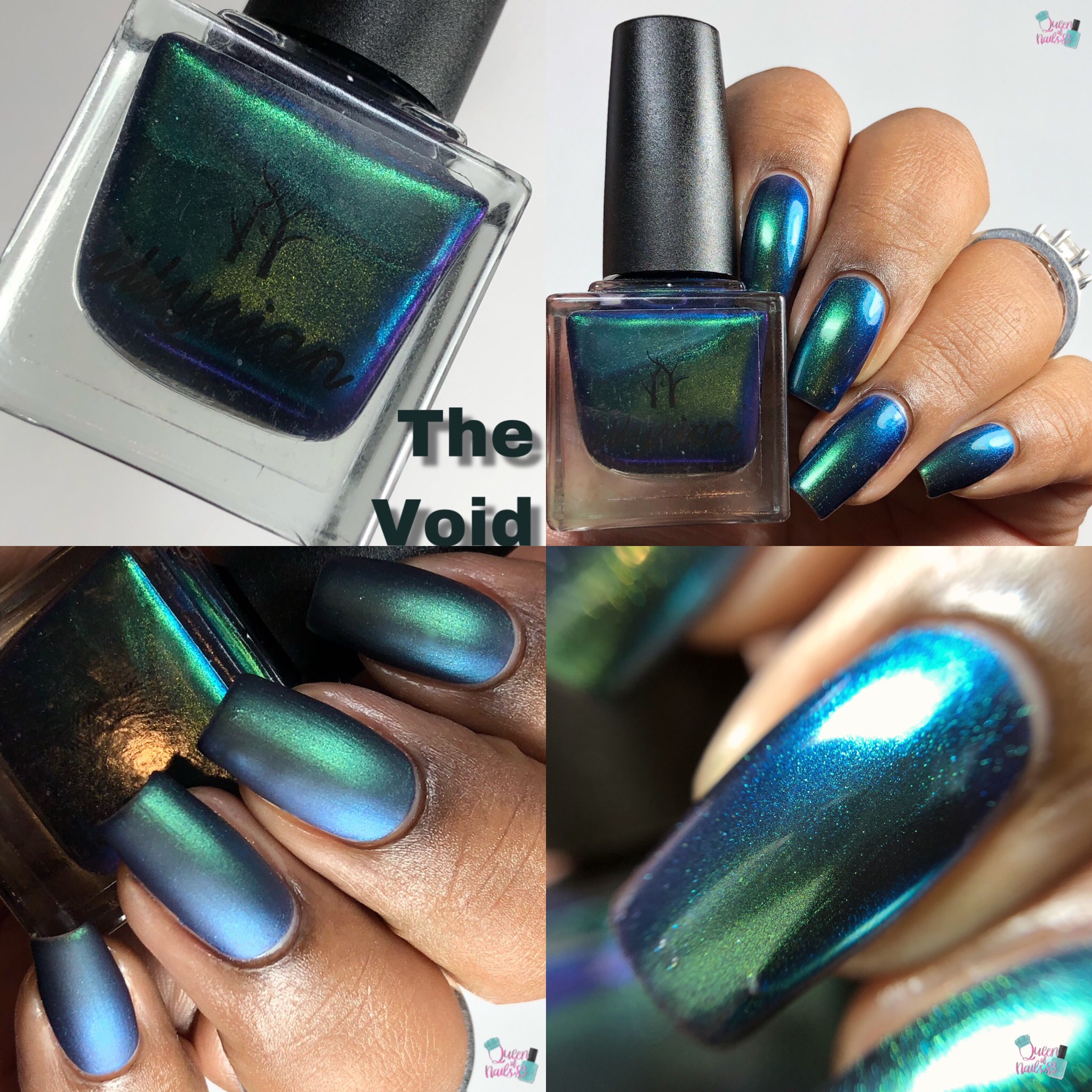 Nidavellir
An indigo/purple/gold multichrome shift with pink/purple shifty shimmer and purple shimmer.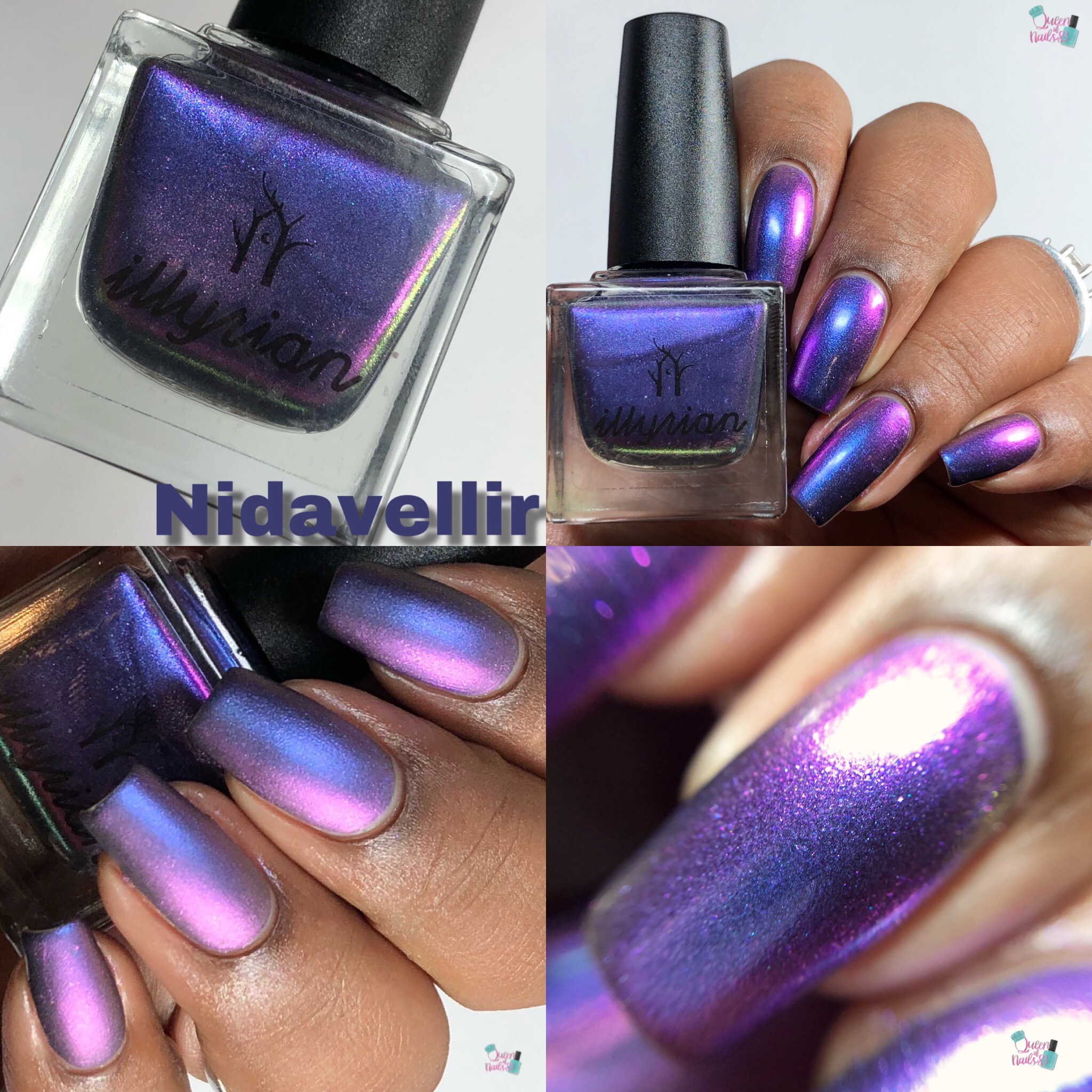 Muspelheim
A copper red/gold/green multichrome shift with red/gold/green intense shimmer and red/gold/green iridescent flakes.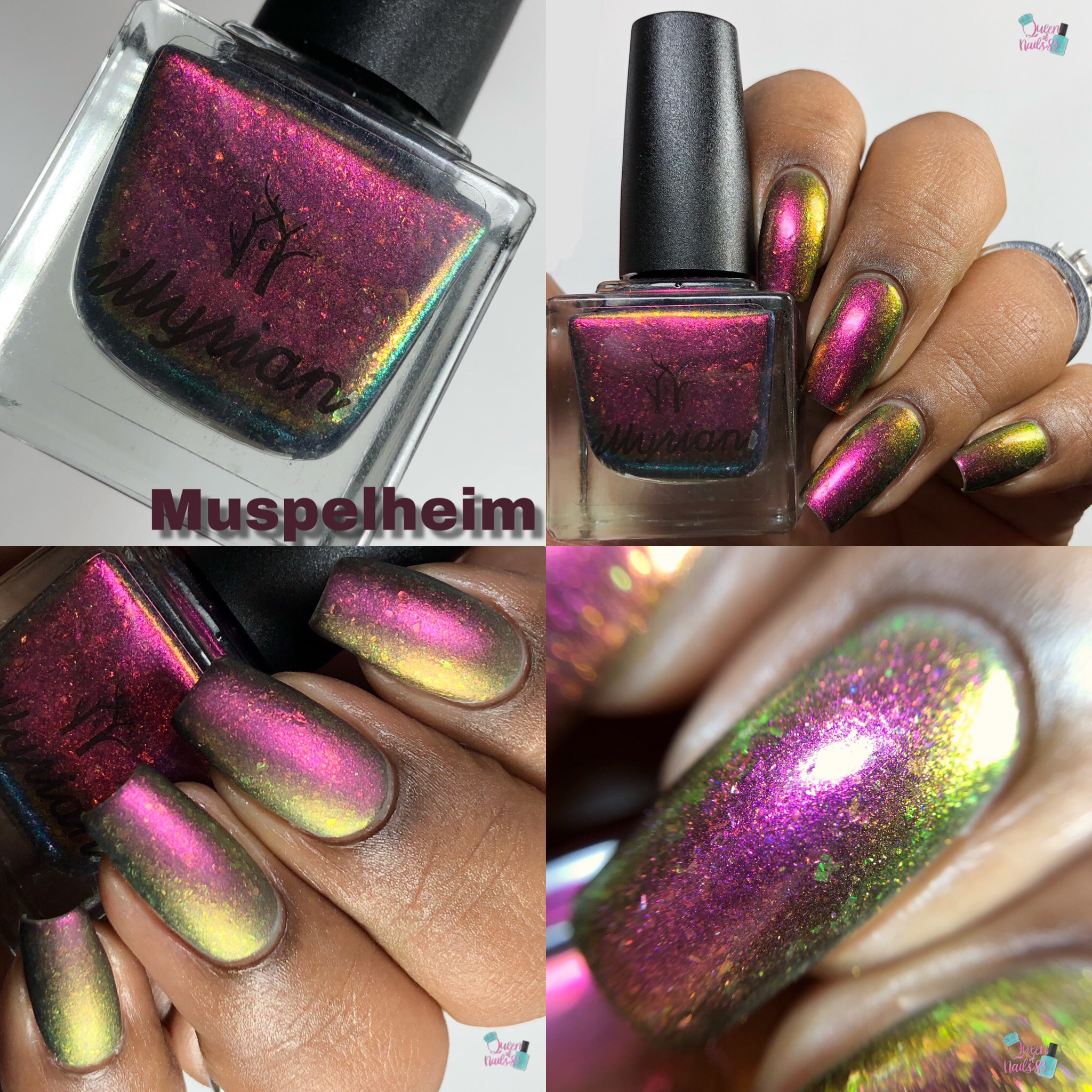 Niflheim
A blue tinted base with blue/pink/purple/gold multichrome shift, blue/indigo aurora shimmer and blurple shimmer.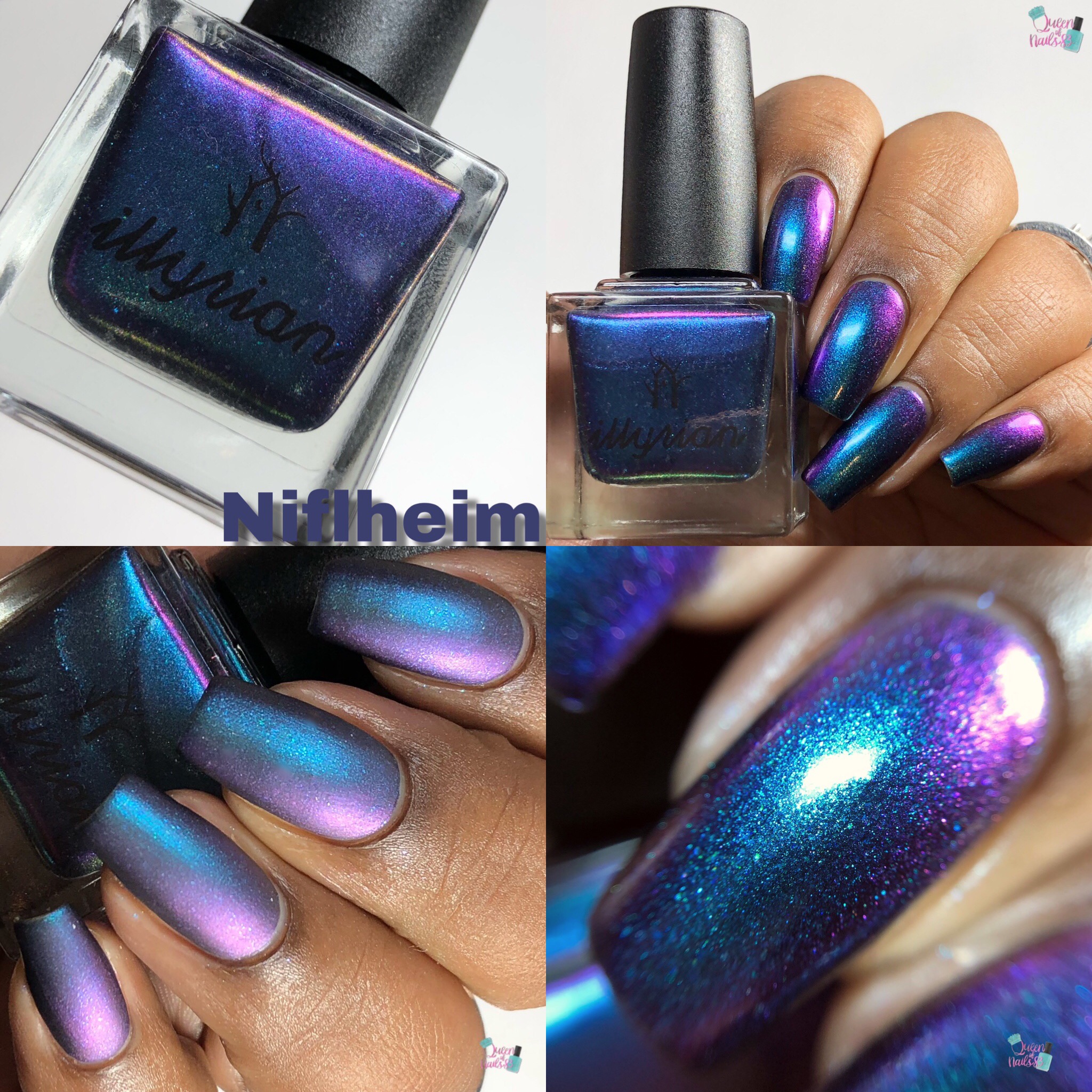 Illyrian Polish – Realm Part 2 Collection
Opacity: swatches shown 3 thin coats
Price: $13/ea, $12 for Vanaheim and The Void
Availability: Friday, June 7th at 6pm cst
Illyrian Polish
*Like, Comment and Subscribe*
Eat, Laugh, Polish, Repeat
Queen of Nails 83

💕