Hey Sugas!!! Cryptids is the name and 4 pastel multichromes is the game! For June, Bee's Knees Lacquer (BKL) has created 4 new pastel multichromes inspired by Cryptids which will release June 1st!
Based on what I could find, Cryptids are the most sought after, yet-to-be discovered animals whose existence is unsubstantiated except in rumors and folklore type tales. Some of the most common or famous ones include, Loch Ness Monster, Bigfoot, and the Himalayan Yeti. However, BKL has 4 that are far from a myth.
Enjoy….
**All swatches are done using liquid latex peel off base coat, glossy QDTC and matte topcoat. Swatch photos are taken using artificial lights.**
Chesapeake Chessie
A lime green to pink to pale blue pastel multichrome in a nude base.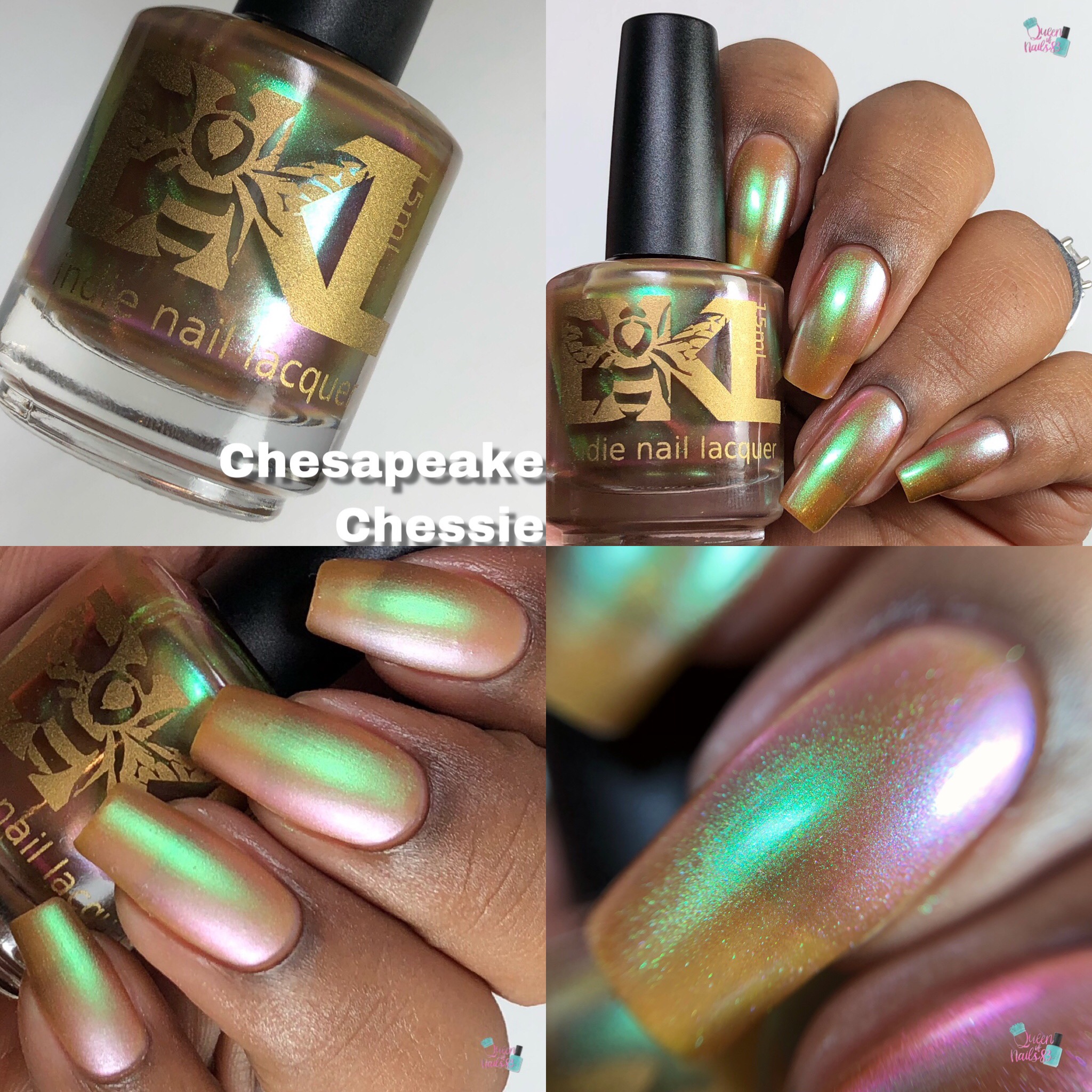 Ogopogo
A green to purple pastel multichrome with some hints of gold at the extremes.
Bunyip
A pale pink to lime green to gold pastel multichrome with bright blue at the extremes.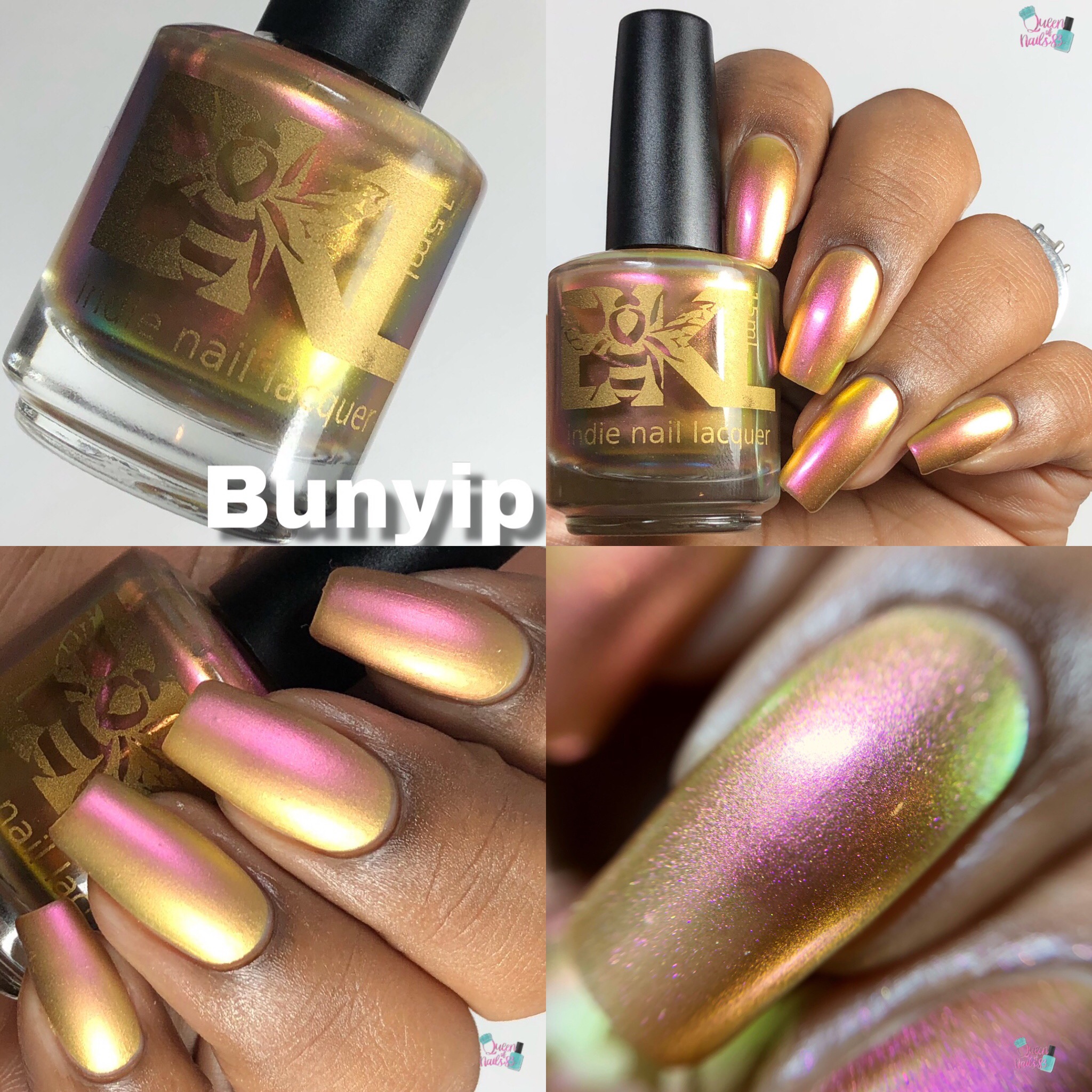 Ahool
A gold to green to blue pastel multichrome with purple at the extremes.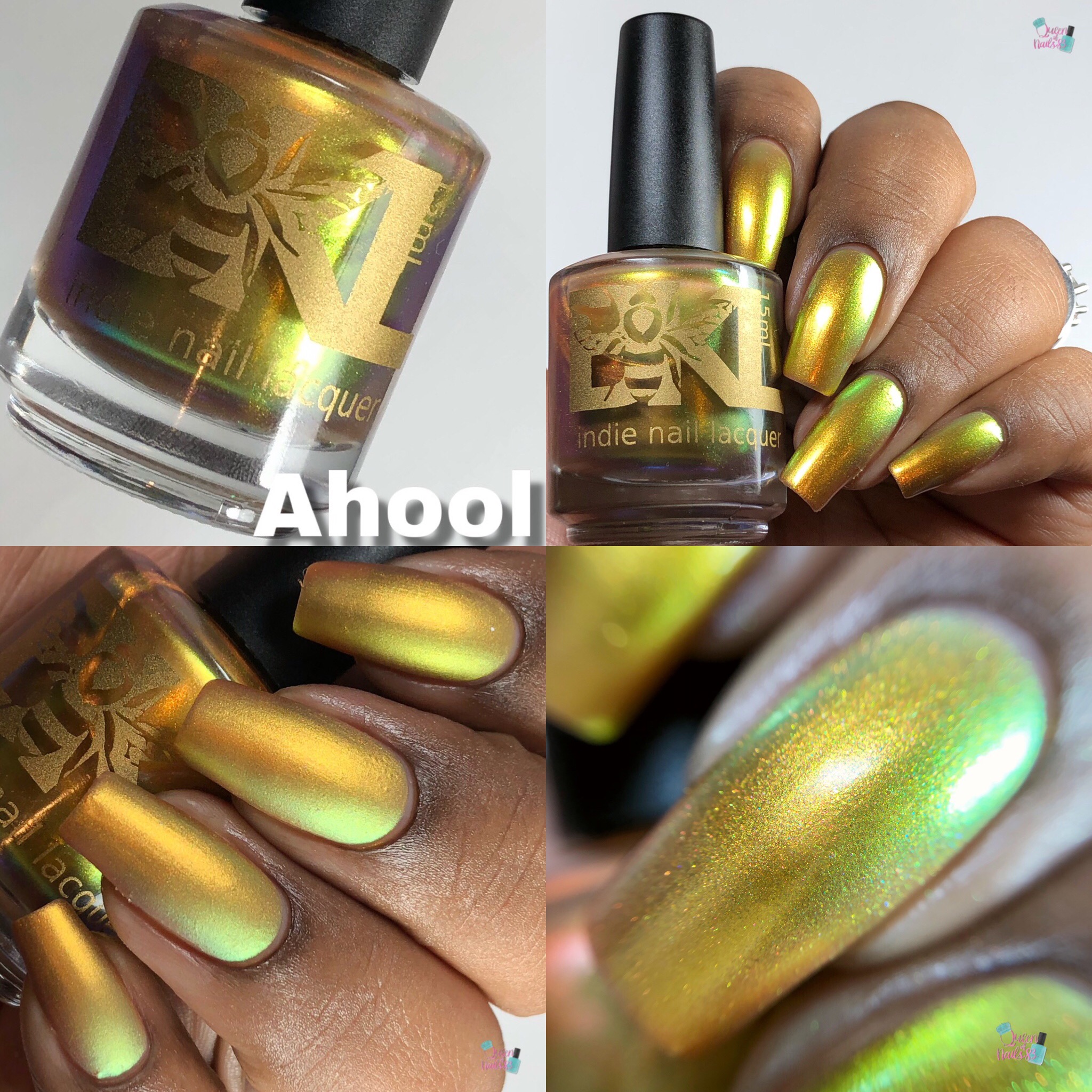 OVER BLACK
(L to R: Chesapeake Chessie, Ahool, Bunyip and  Ogopogo)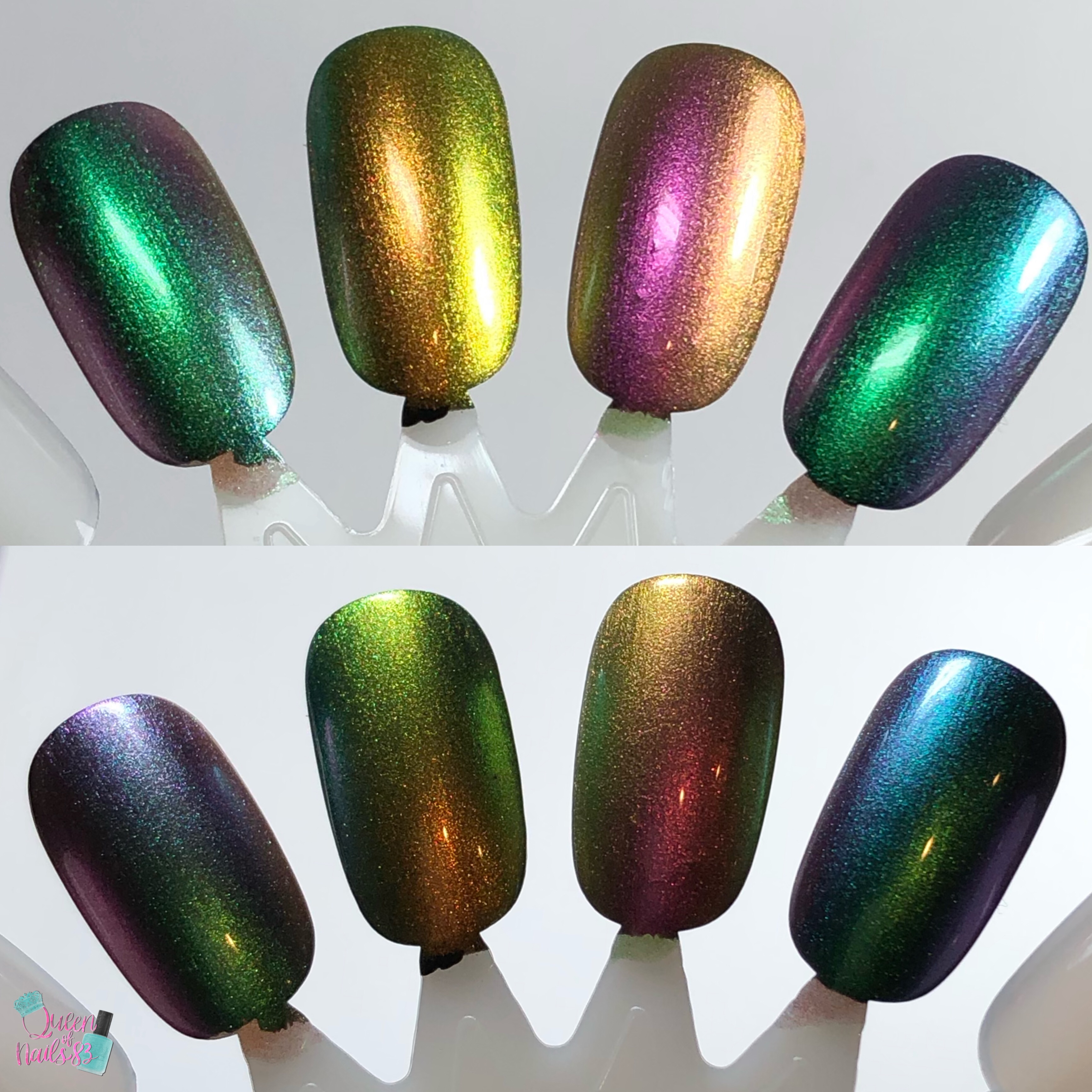 Bee's Knees Lacquer – June 2019 Release
Opacity: swatches shown in 3 coats
Price: $13 each
Availability: Saturday, June 1st at 12pm est
Bee's Knees Lacquer
*Like, Comment and Subscribe*
Eat, Laugh, Polish, Repeat
Queen of Nails 83

💕