Hey Sugas!! I'm still reveling in the fact that I finally got to meet the one and only Carrie D. of Sassy Sauce Polish at Polish Con last month!!! She is such a sweet-heart and it was truly a pleasure and honor to meet her.
Too bad everyday can't be a Polish Con day, but we do have some fun new colors to be excited about and look forward to this month. This Saturday, May 18th, Sassy Sauce Polish is releasing 5 gorgeous shades, let's take a look!
Enjoy….
**All swatches are done using liquid latex peel off base coat, glossy QDTC and matte topcoat. Swatch photos are taken using artificial lights.**
Radioactive
A neon green with a strong blue shift and crystal rainbow flakies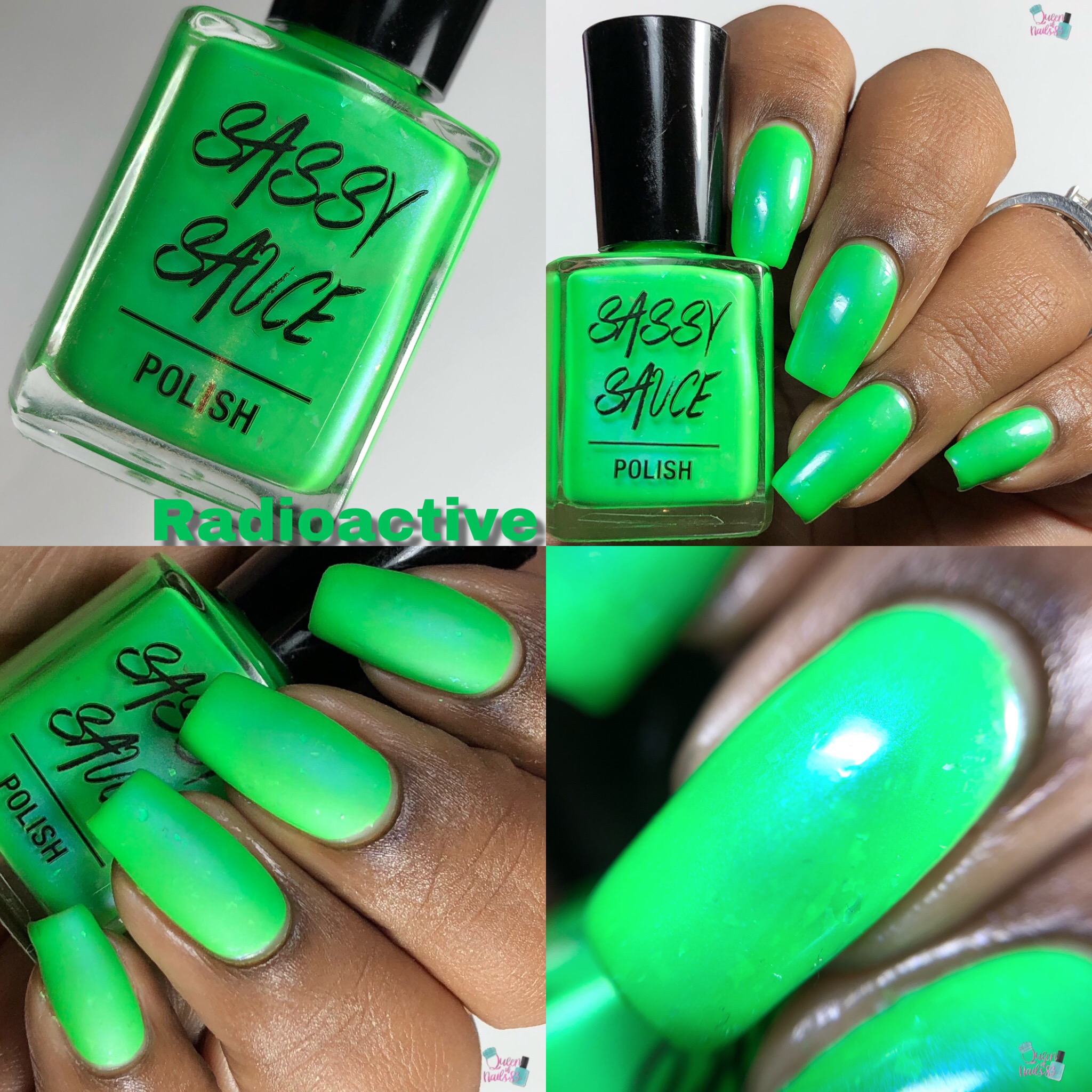 Battle Beautifully
A sister polish to for the queen. A magenta cream.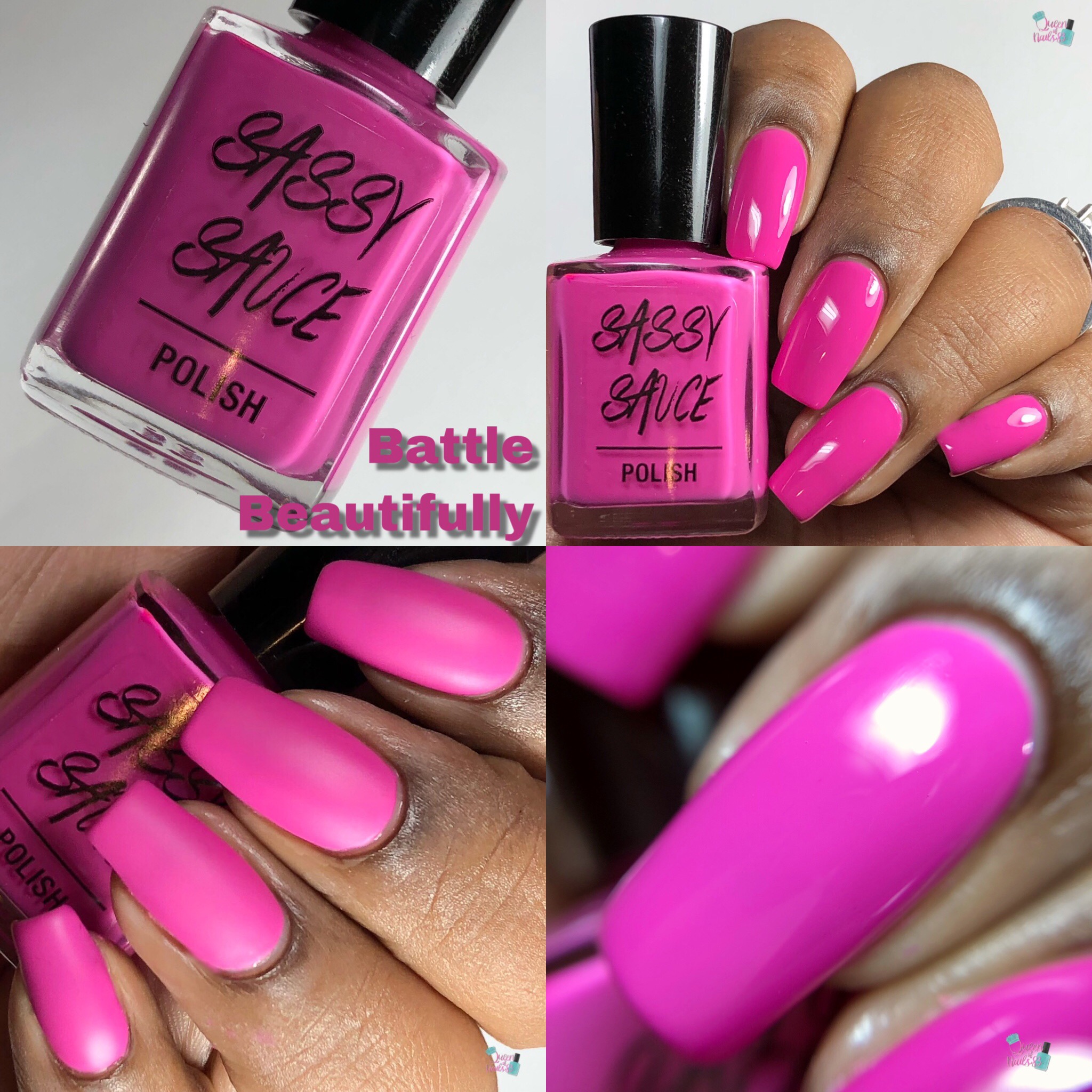 Cayanne Blaze
A multichrome base with added holo and some duo chrome shifting flakes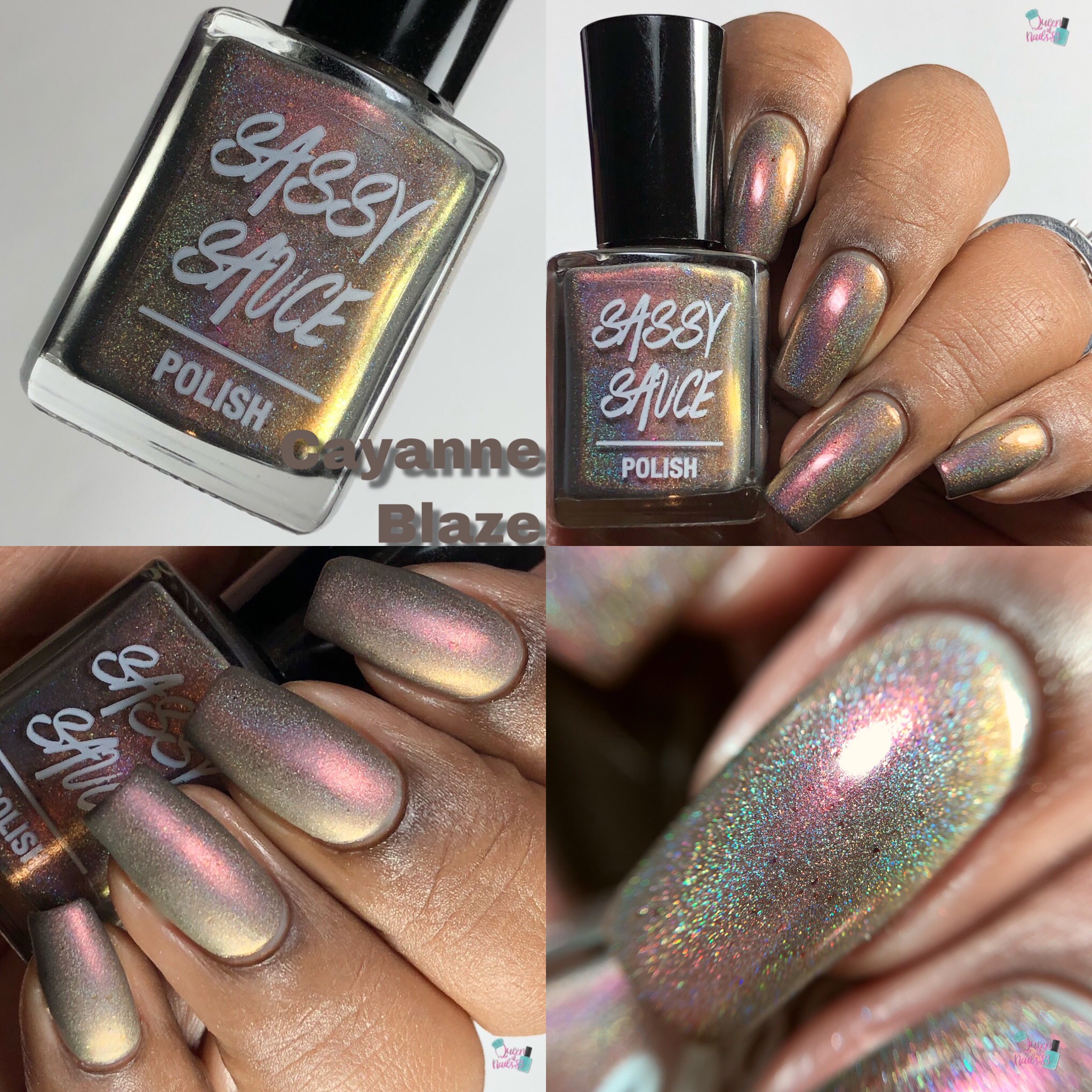 The Summer Sun's Callin My Name
A vibrant, shimmery yellow with aurora and crystal color shifting flakies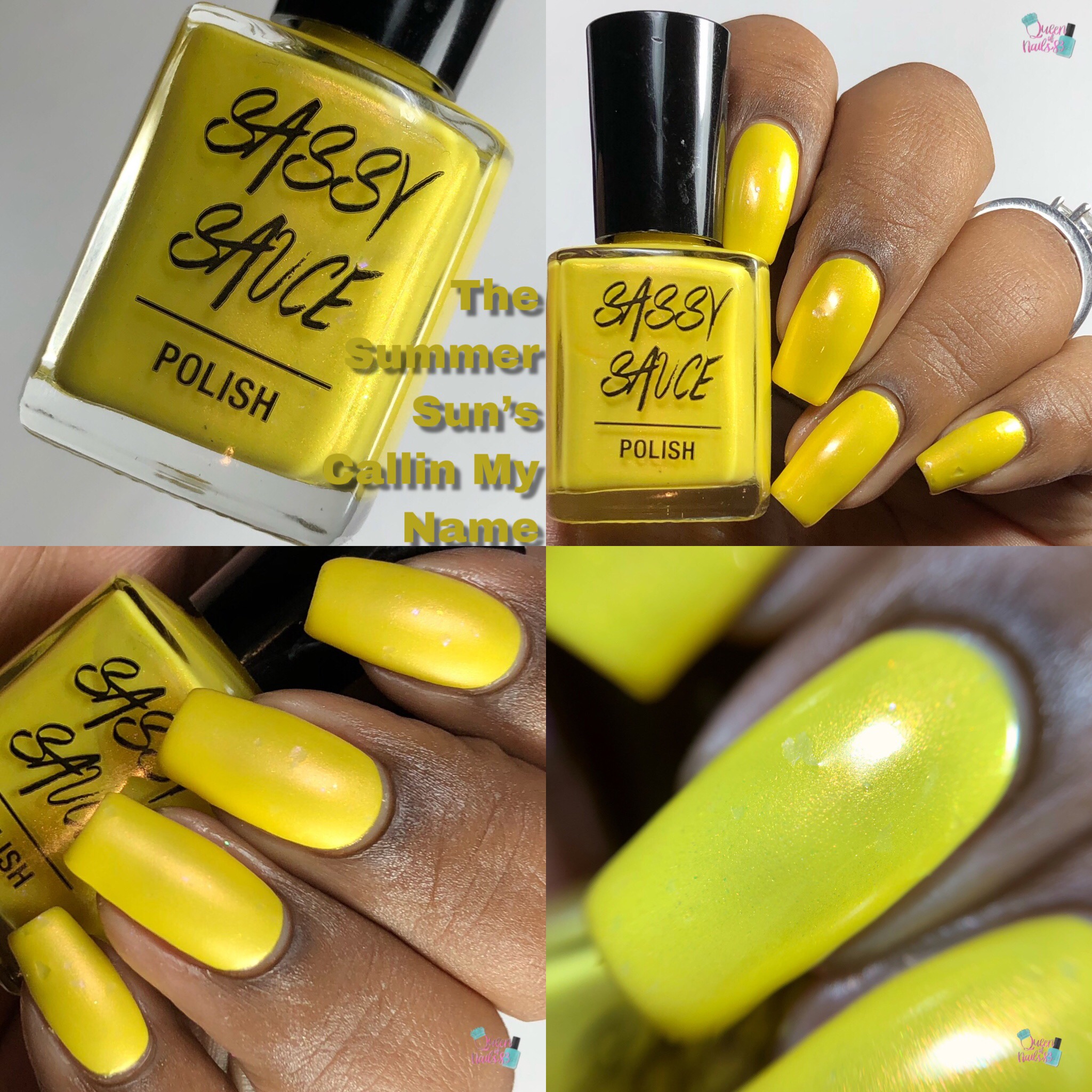 Spicay
A multichrome base loaded with aurora pigment and 3 types of duo chrome shifting flakes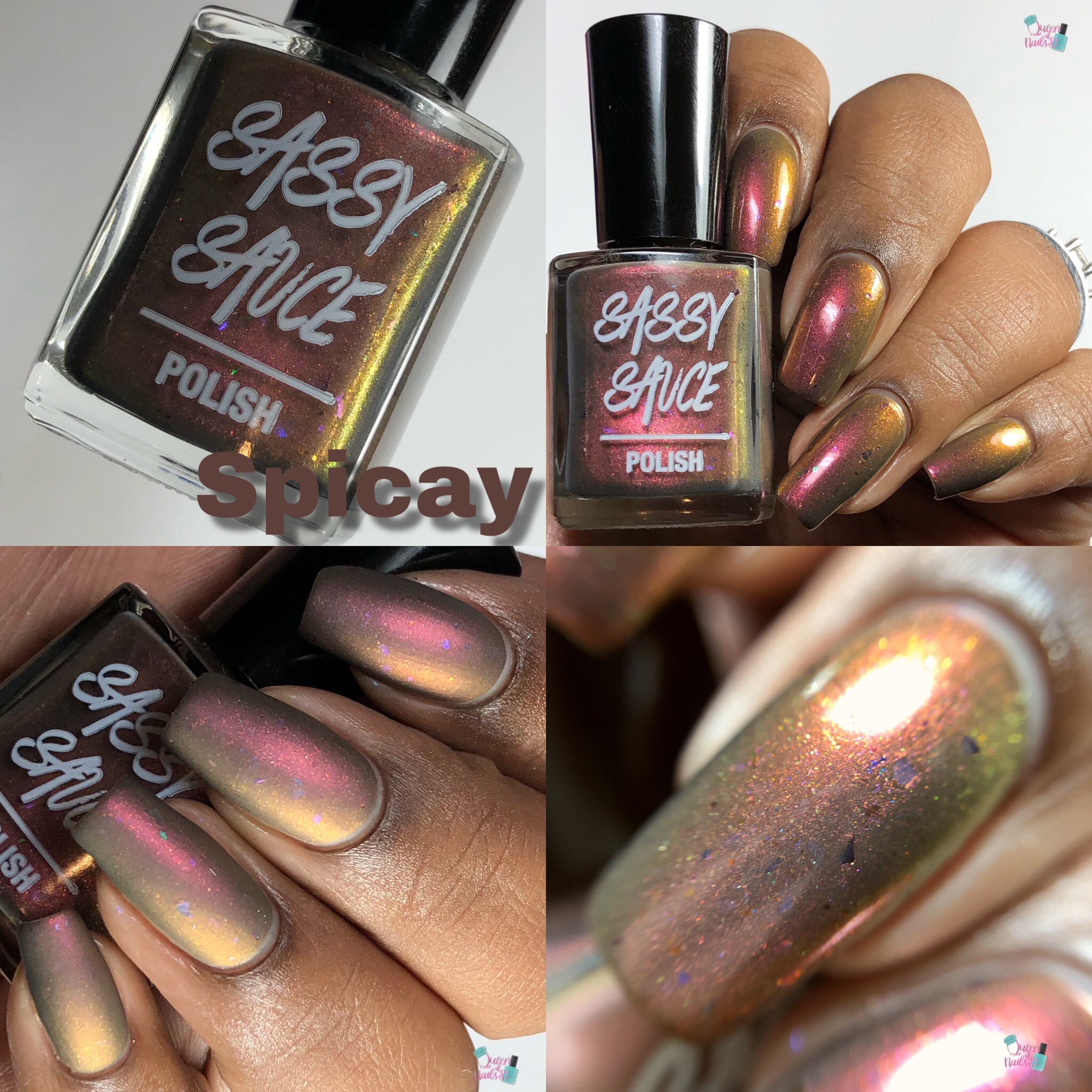 Sassy Sauce Polish – May 2019 Release
The Queens Choice: Radioactive
Opacity: swatches shown in 3 coats
Price: $11 or all 5 for $50
Shipping: Free shipping on U.S. orders over $60 to Canada on orders over $100
Availability: Saturday, May 18th  at 11 am cst
Sassy Sauce Polish
*Like, Comment and Subscribe*
Eat, Laugh, Polish, Repeat
Queen of Nails 83

💕