Hey Sugas!!! Now that Mother's Day is over is time to start thinking about that special man in your life. For me it's my amazing hubby Jason. He works so hard and tirelessly for his family and he never complains. As a truck driver, Jason is constantly in and out of his truck on his feet handling boxes all. day. long. So rather than treat him to a t-shirt of coffee mug that says "World's Best Dad", I thought it would be nice for a change to treat him to a spa day. Why not pamper the man who pampers me and take of his hands and feet for a change.
For The Ultimate Man-a-cure, the collaborating makers behind the Le Petite Indie Box thought of EVERYTHING!!!! And what makes this box so great, is that it's unisex. Yes, I did say pamper him, but I didn't say only him… LOL. Go ahead treat yourself too!!  
The Ultimate Man-a-cure Box includes: 
Strong Bond Base Coat from Fanchromatic Nails

Purrfect Matte Topcoat from Sassy Cat Lacquer

Ego Boost Pumice Scrub from Alter Ego

Helios Beard Oil from KNI Beauty & Bath

Emory board and cuticle pusher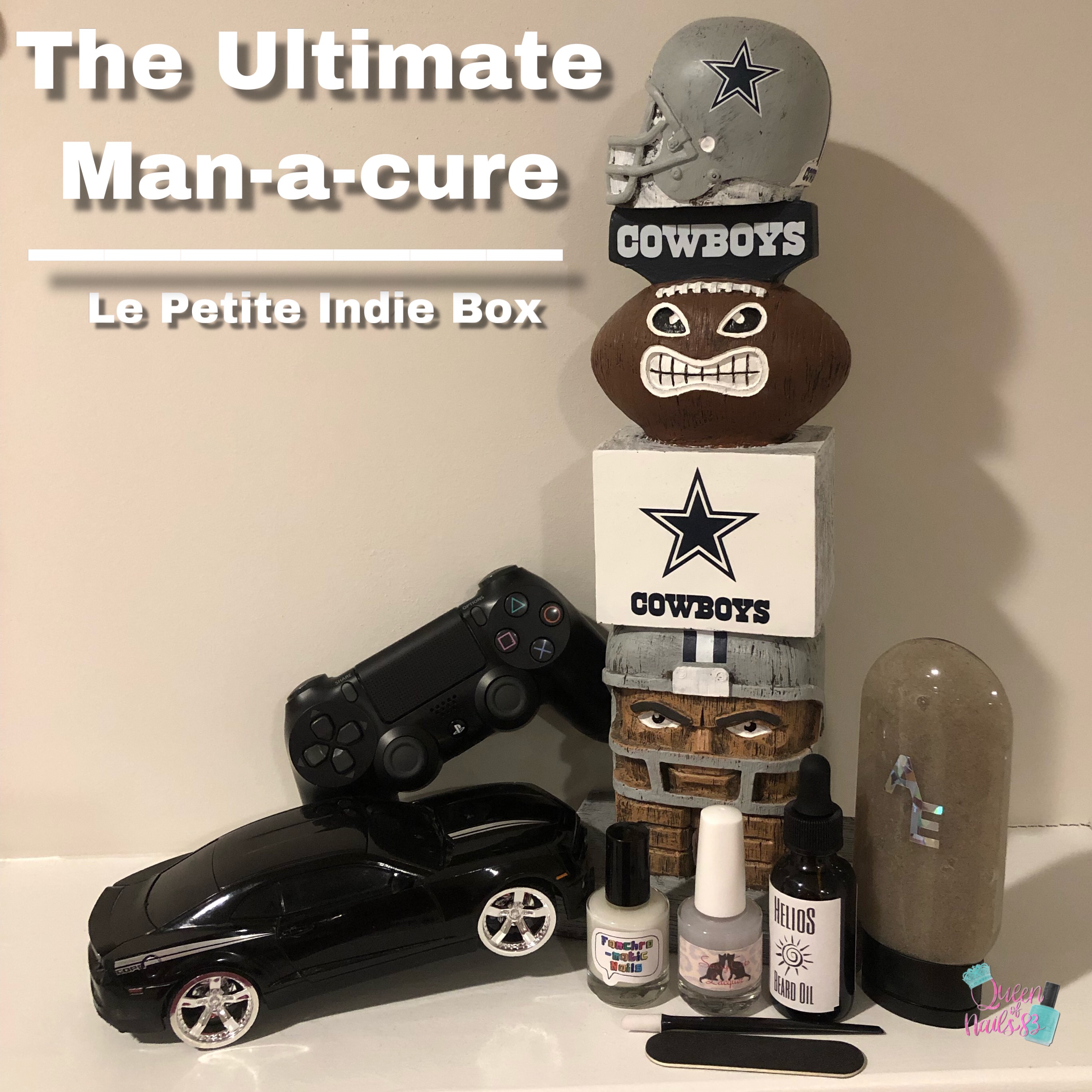 For a live look on how I used these products for Jason's man-a-cure at home, join us this evening, May 13th, at 7pm est on my Queen of Nails 83 FB page (direct link to page below).
Enjoy…
**All swatches are done using Commitment Issue Peel-off Base Coat by Vapid and Top Coat by Glisten & Glow (shiny). Swatch photos are taken using artificial lights.**
Strong Bond Base Coat – Fanchromatic Nails
A quick drying base coat serves as the anchor for any long-lasting mani/pedi situation.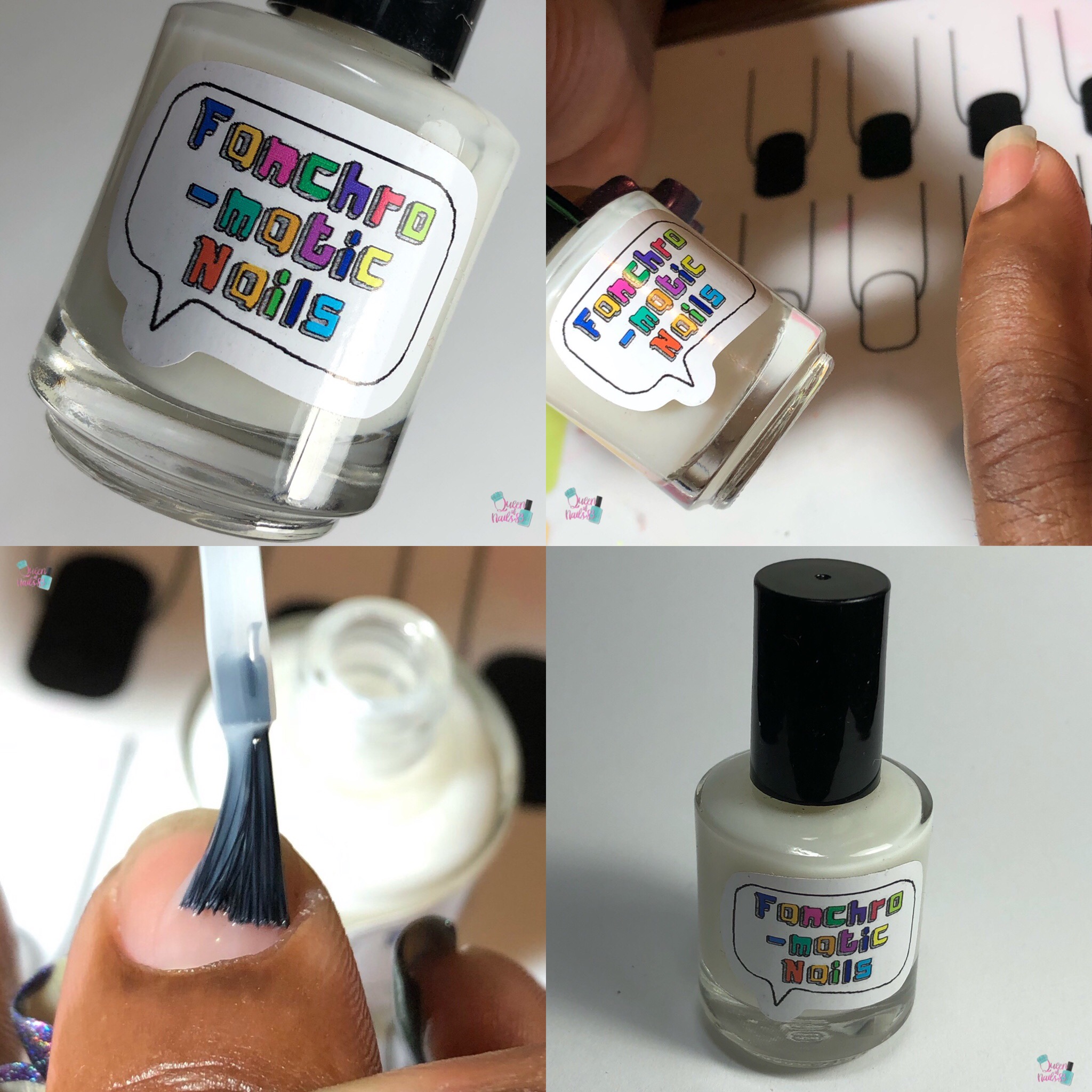 Purrfect Matte Topcoat – Sassy Cat Lacquer
Talk about purrfect, this matte top coat transforms your high-gloss nails to marvelous matte finish.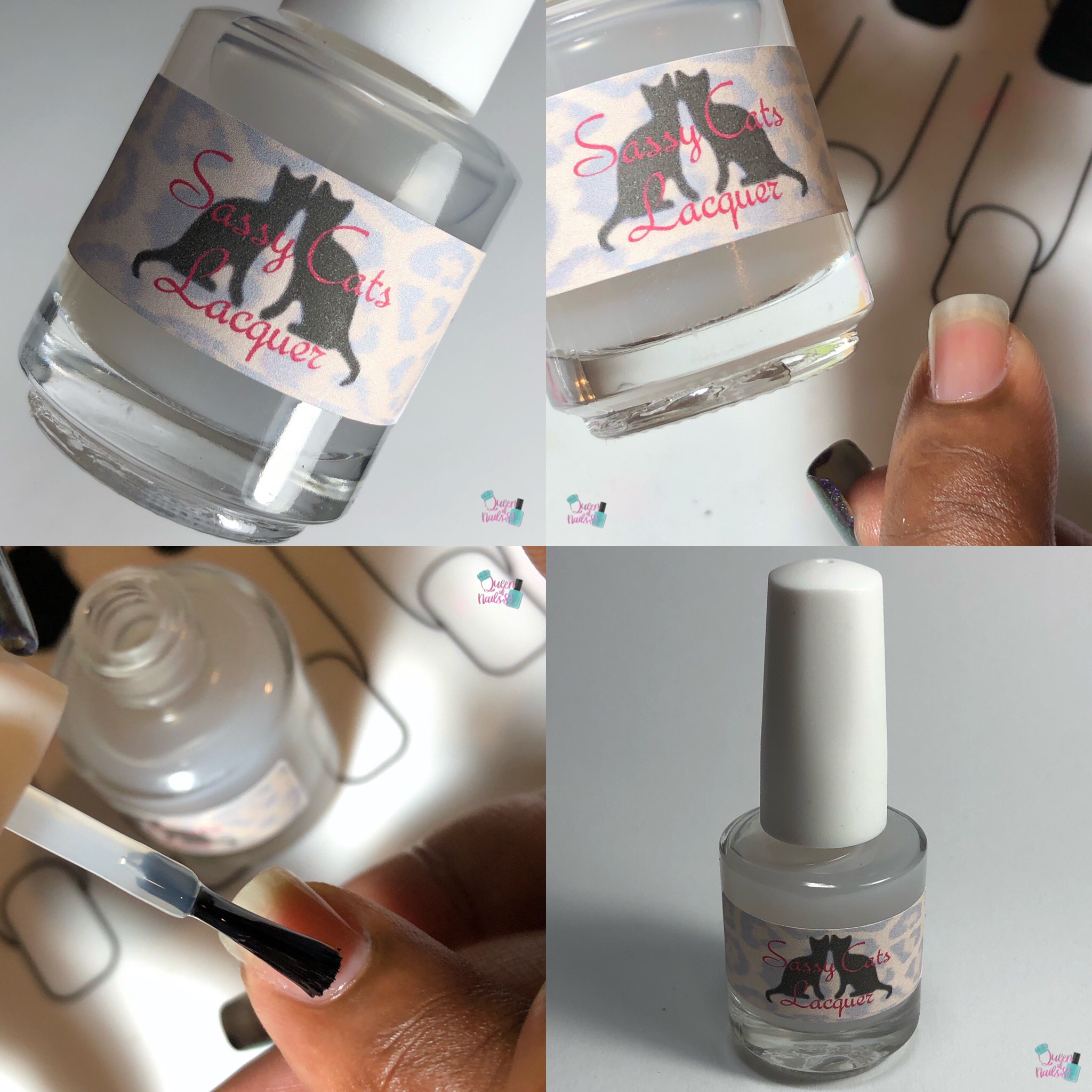 Ego Boosts Pumice Scrub – Alter Ego
A stimulating, gentle, nourishing, moisturizing foot soap leaves feet AND hands soft, smooth, pampered and refreshed. Helps exfoliate rough, tough skin, 
stubborn grime on extra dirty hands 
and scrub away the build up of dead skin and calluses on the heels and feet.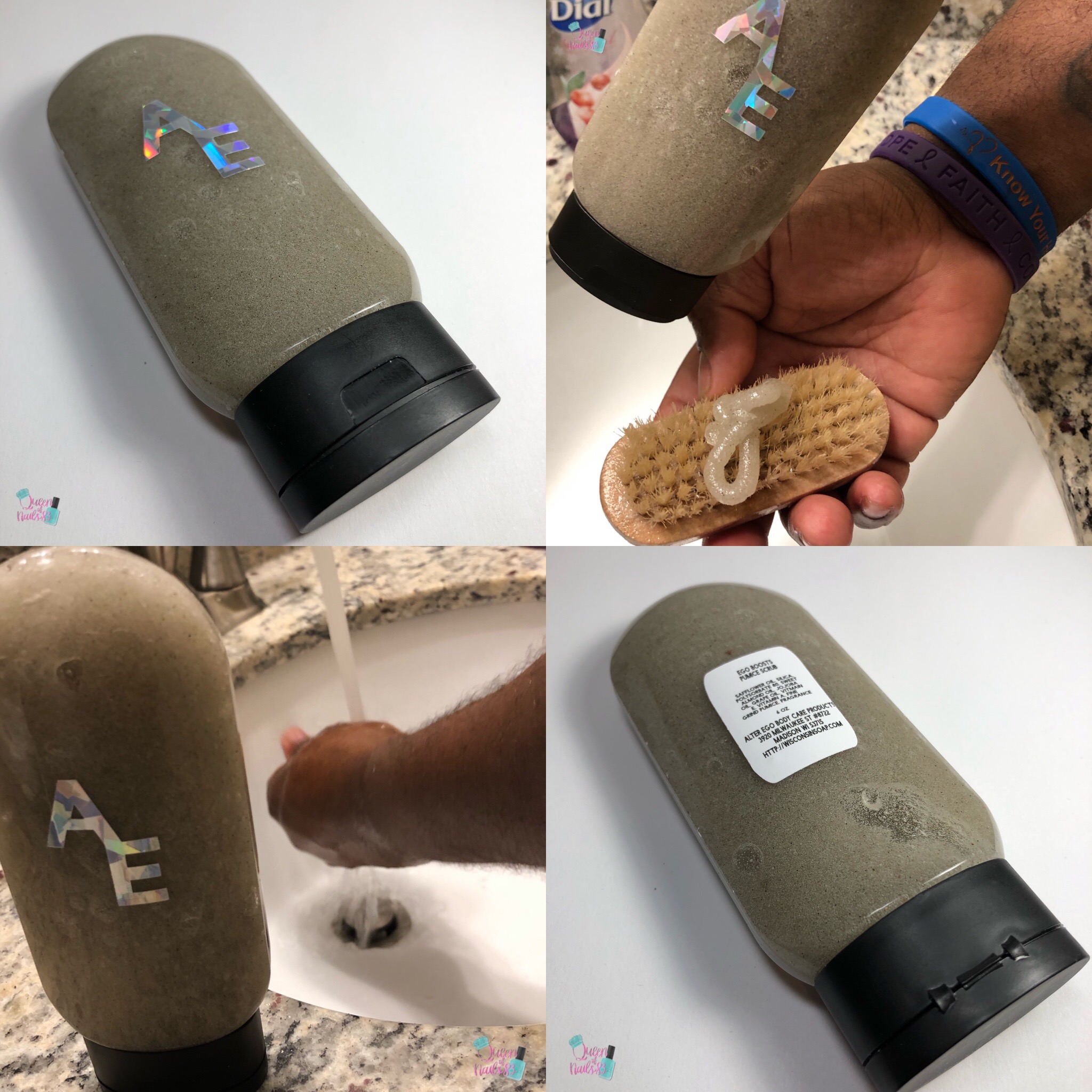 Helios Beard Oil – KNI Beauty & Bath
A super-hydrating beard oil formulated with oils that condition facial hair and nourish the skin underneath. This blend of oils can be used on face, hair, hands and feet and smells wonderful without leaving your skin feeling greasy.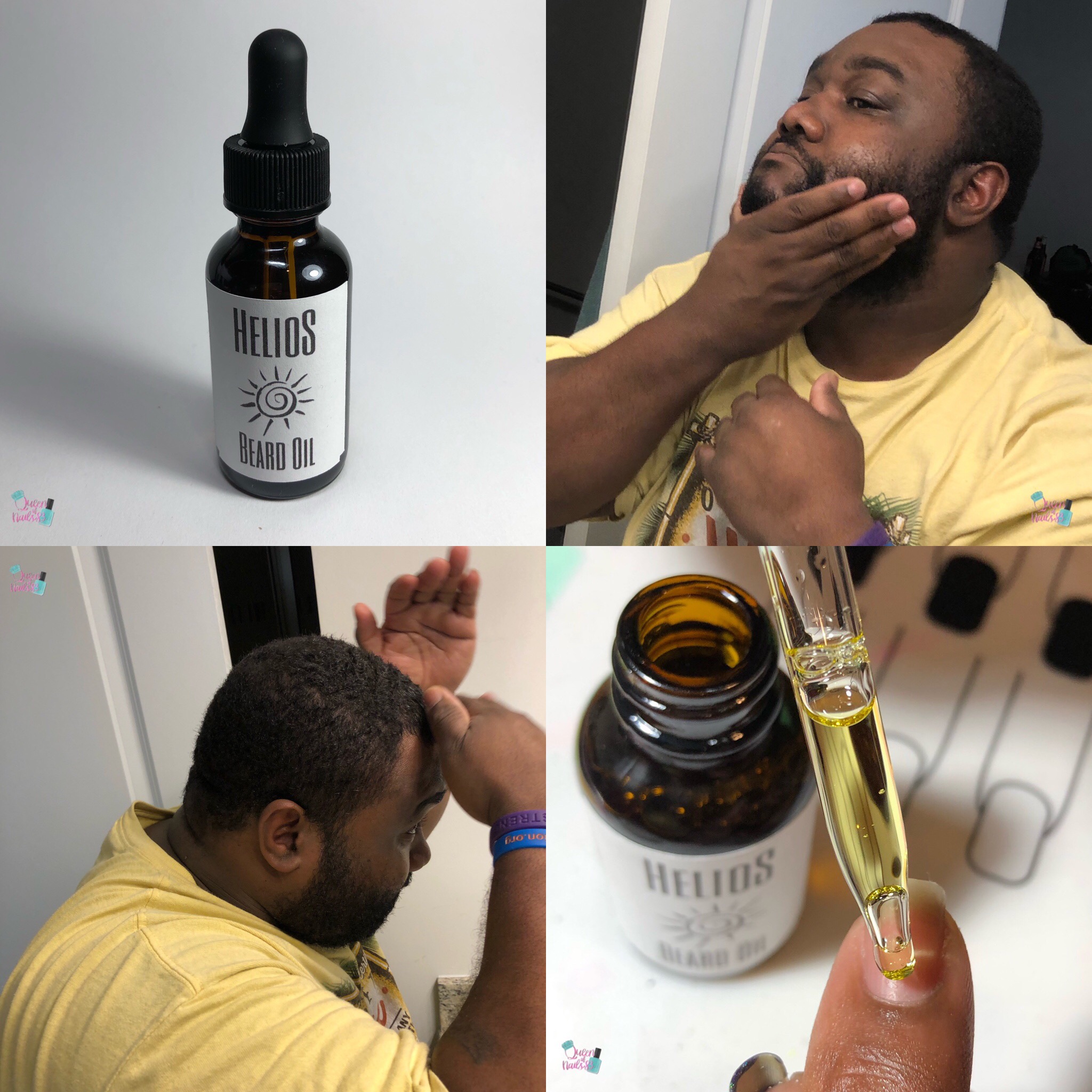 Emory board and cuticle pusher
Essential mani/pedo tools.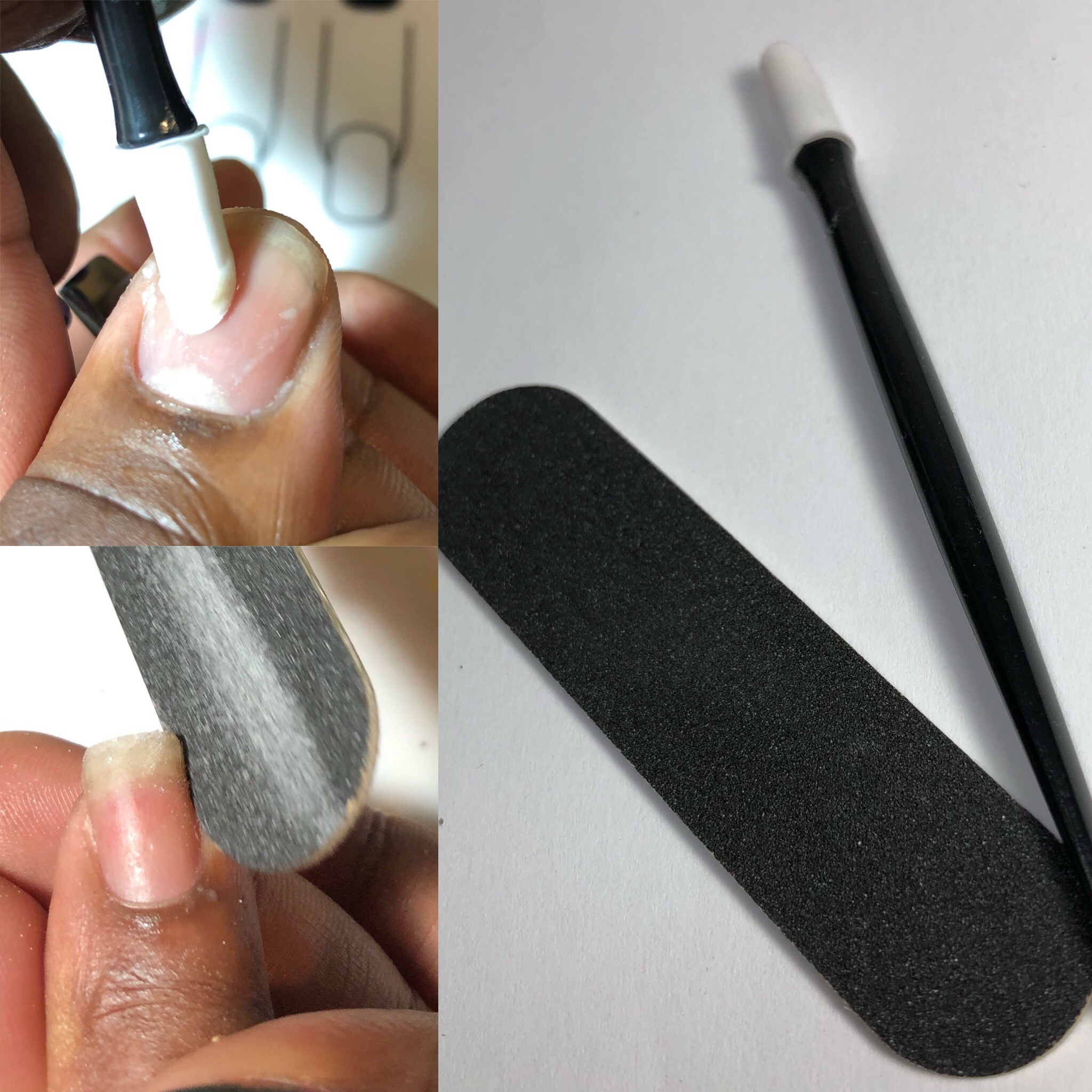 One Man… One Box!!!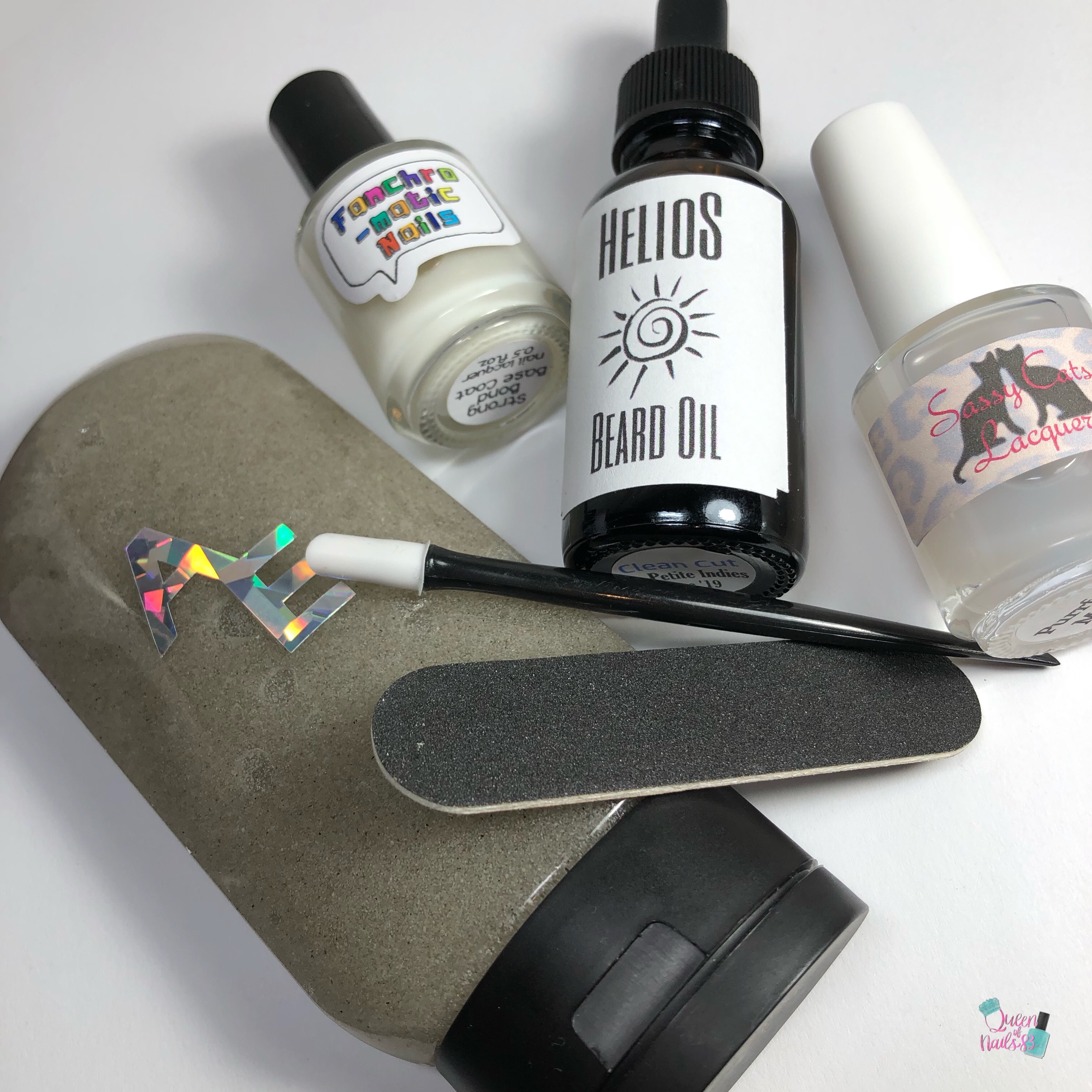 Le Petite Indies Box – The Ultimate Man-a-cure
Overall: Jason and I will definitely be using this box over and over and over! I used the base coat under my weekend mani and I'm happy to report no chipping!!! YAY! The matte topcoat is just what the mani ordered to give your mani/pedi a new look for the summer. Both Jason and I loved that the pumice scrub could used on both hands and feet without being too abrasive. The beard oil is a no brainer, it's the perfect oil for him and I and moisturizes from head to toe… literally!!! As for the emory board and cuticle pusher, I don't see Jason using this on himself any time soon, but they are the perfect size to throw in your purse or luggage for on-the-go maintenance.
Price: $32 + shipping
Availability: Preorder Thursday May 16th – Friday, May 24th
Le Petite Indies Box
*Like, Comment and Subscribe*
Eat, Laugh, Polish, Repeat
Queen of Nails 83

💕