Hey Sugas!!! It's that time of the month again…. Hella Handmade Creations time!!! Duh!!! What did you think I meant? LOL! It's time to get excited about POLISH!!!
This month, Hella Handmade Creations features over 30 indie brands offering polish, soap and wax. Ladies, get those lists ready because it's time to go SHOPPING!!!
Let me know in the comments what you'll be picking up!
Enjoy… 
**All swatches are done using liquid latex peel off base coat, glossy, QTDC and Matte Topcoat. Swatch photos are taken using artificial lights.**
Ethereal Lacquer – Pegasus Potion
Theme: Mythological Creatures
A bright pastel aqua with a strong cotton candy pink aurora shimmer and holo micro flakies
Price: $12.50 / Cap: NONE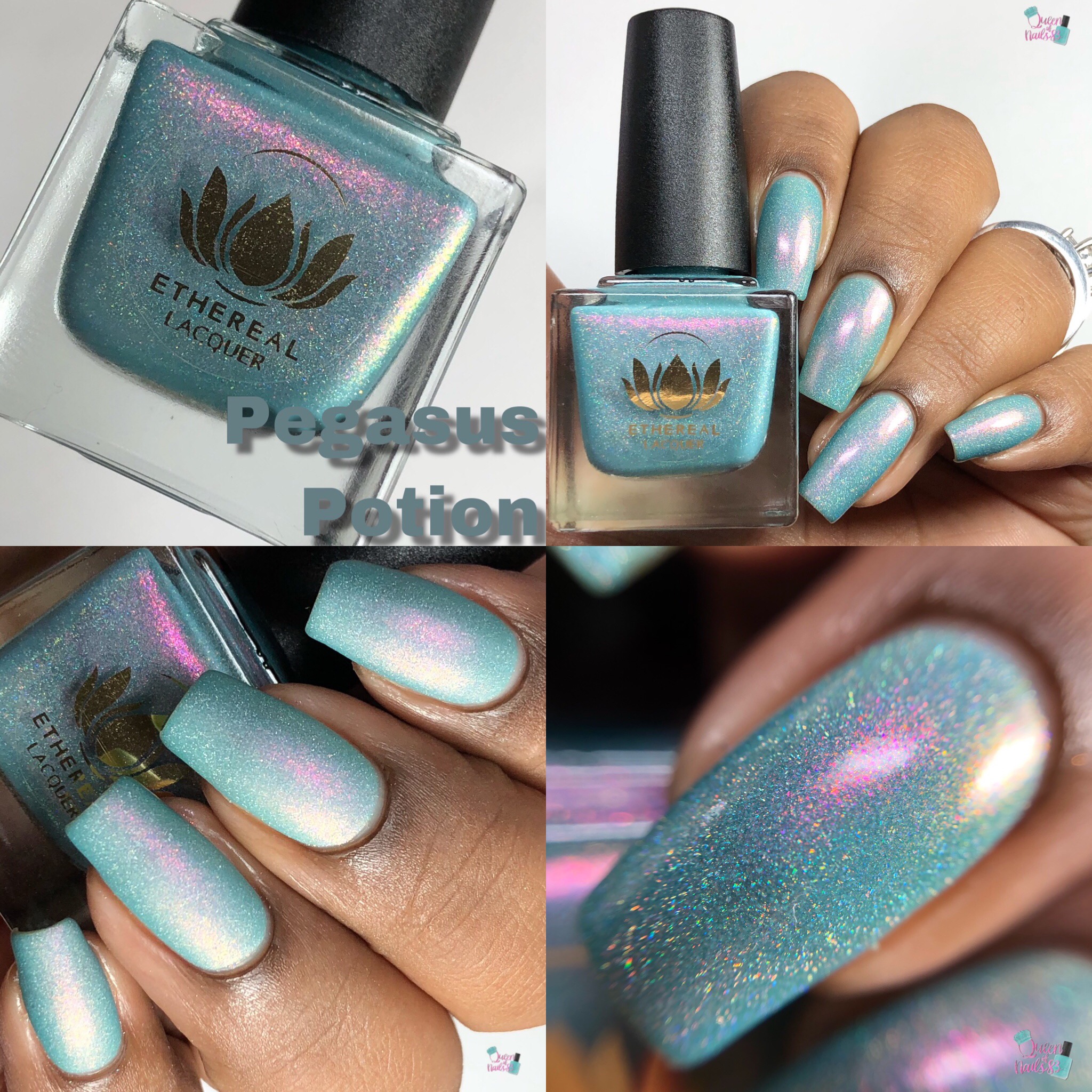 Femme Fatale Cosmetics – Salem's Lot
Theme: Stephen King
A bright deep blue jelly with blue/purple/green iridescent flakes, sparse black glitters, superfine blue glitters and matte teal blue glitters.
Price: $14.00 / Cap: NONE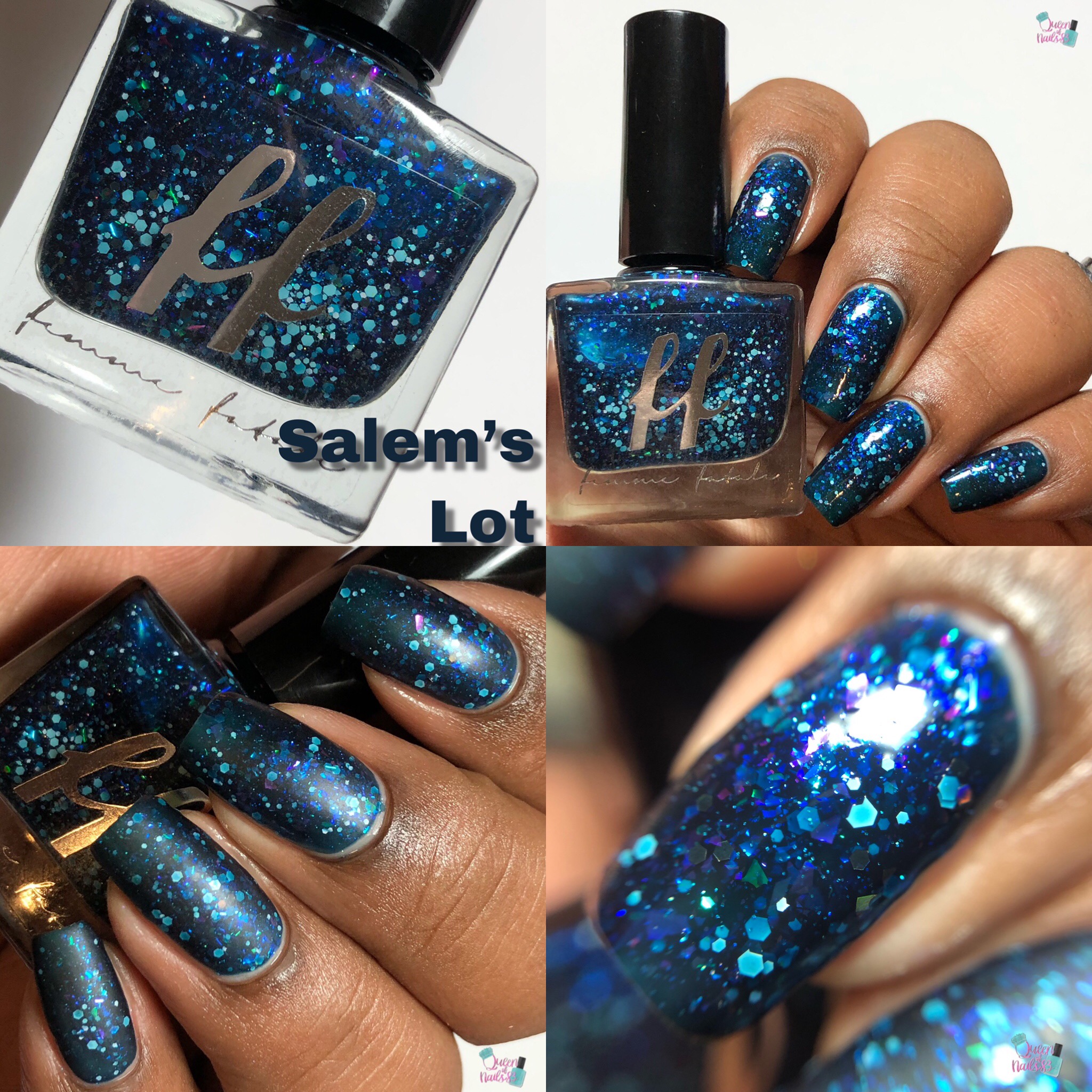 Great Lakes Lacquer – I Am No Man
Theme: Lord of the Rings
A peachy nude linear holo with red/gold/green shifting small particle aurora shimmer
Price: $13.00 / Cap: NONE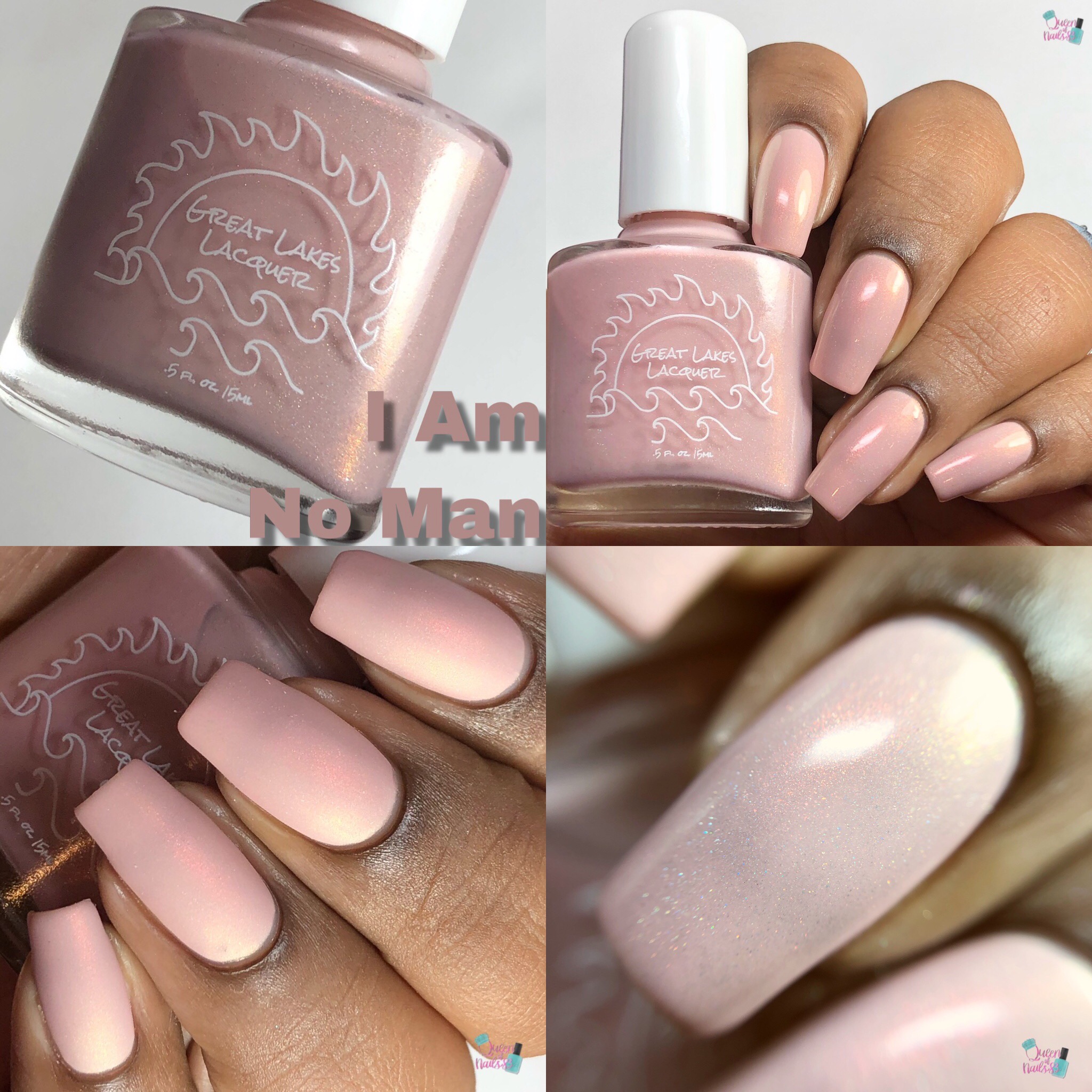 Illyrian Polish – Relax, It's Just Magic 
Theme: The Craft
A gray leaning dusty purple packed with red/gold/green shimmer, micro holo flakies and green/teal/purple iridescent flakes.
Price: $12.50 / Cap: NONE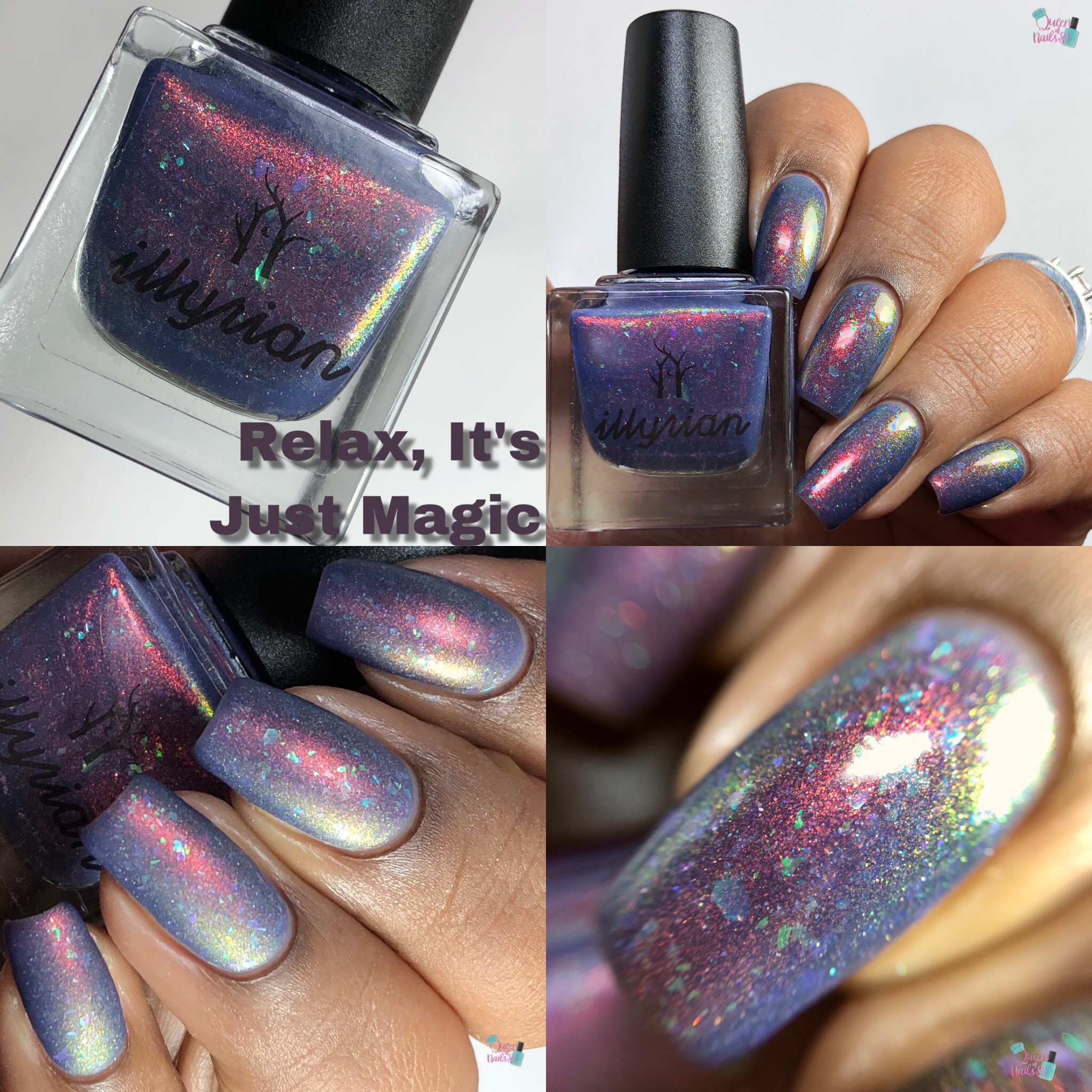 Kathleen & Co – Metamorphosis
Theme: In the Garden
A a very shifty purple to pink thermal with purple/red aurora shimmer and scattered holo
Price: $12.50 / Cap: 50 bottles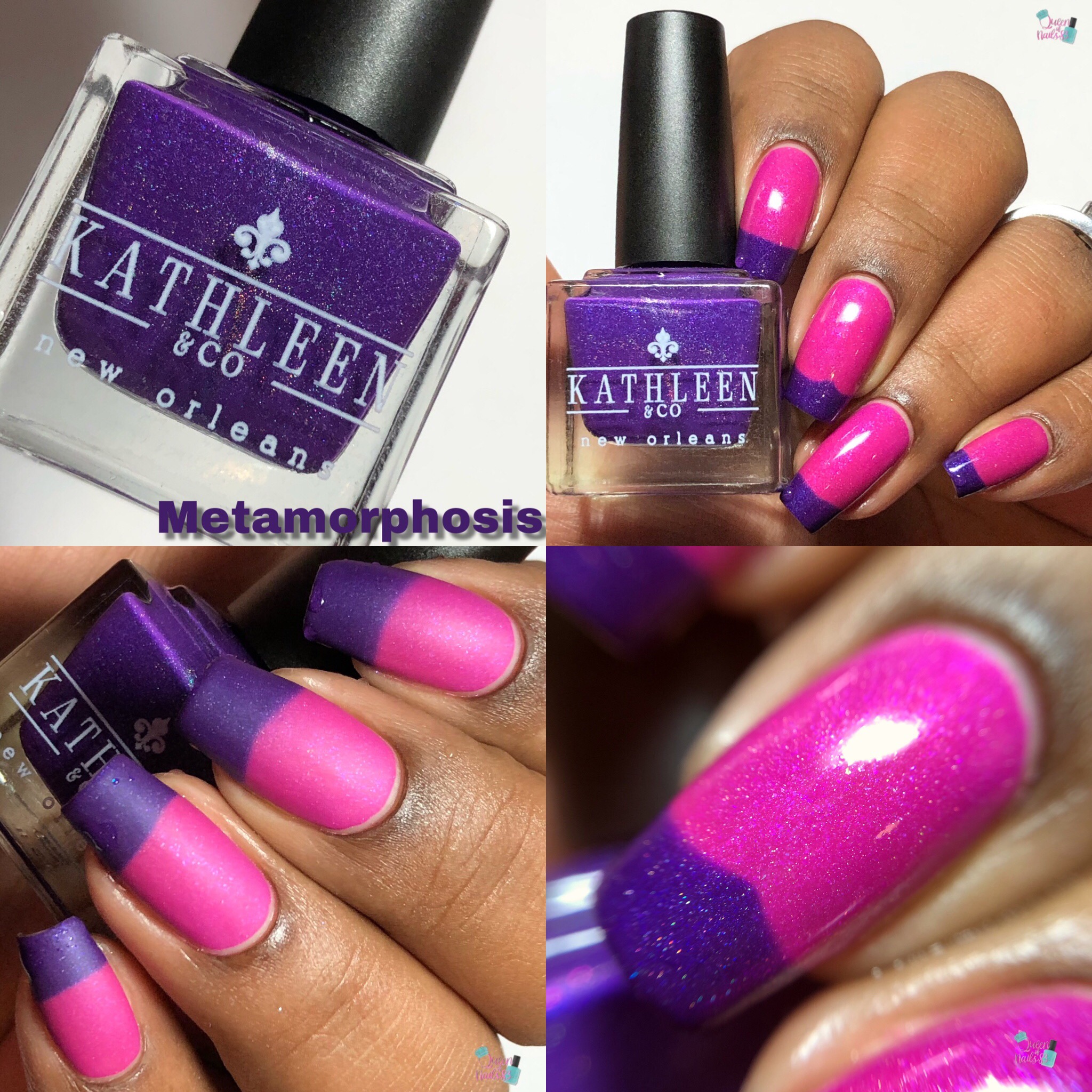 Necessary Evil Polish – Papyrus 
Theme: Under the Microscope
A black base with violet/red/gold multicrme shimmer, scattered holo, silver flakies and iridescent flakies
Price: $11.00 / Cap: NONE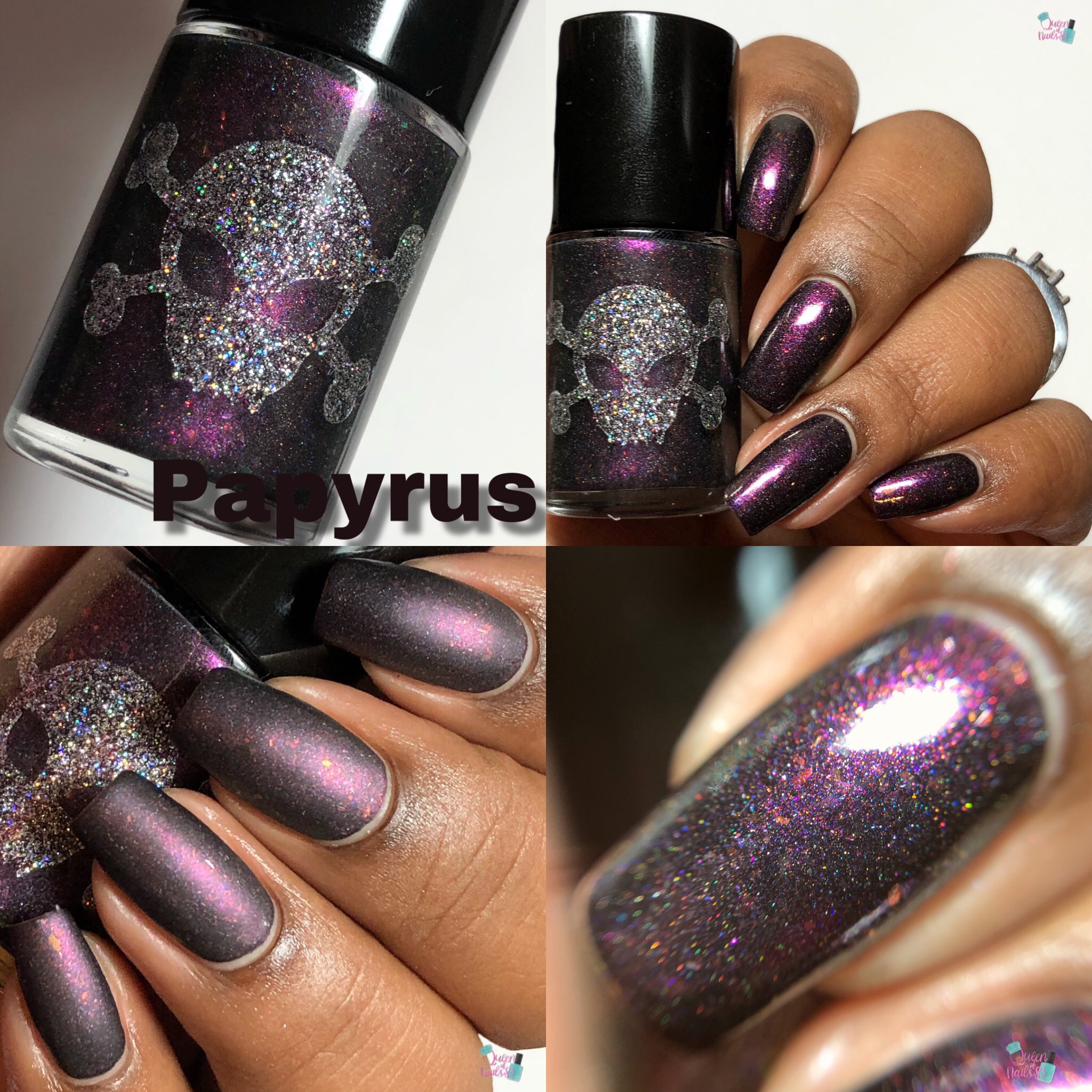 May 2019 HHC
Opacity: swatch shown in 3 thin coats
Price/Cap: as stated above
Availability: Tuesday, May 14th at 12:01am EST to Tuesday, May 21st 11:59pm HST
Hella Handmade Creations
*Like, Comment and Subscribe*
Eat, Laugh, Polish, Repeat
Queen of Nails 83
💕