Me: "Adios April!"
Also me: "Hola May!"
Today is officially the last day of April and while I'm sad to see the month end and wave goodbye to the rain and cool spring mornings, I am eager to welcome May; the month of flowers, Mother's Day, Memorial Day and… my birthday!!!
This year for my birthday, I am treating myself to an early morning spa pedi followed by an exciting evening of indoor speedway racing and dinner with family. If that we're weren't something to squeal about, the very next day is Mother's Day!!! If my children and Jason know me, they will know after the previous night all I'll want to do is rest. But leave it up to them, and there will be a full day of activities planned. I'll be sure to keep you updated.
Regardless of what I do, my mani will be on point! I'm think of bringing in 36 with… cremes of course!! But not any cremes, perhaps the upcoming collection from POP Polish, the Spring 2019 Cremes. This 6 piece collection features pastel-like shades reminiscent of spring. 
And I know, you may be wondering, "do they watermarble and/or stamp?"
Great question!!! Catch me live exclusively on my Facebook page (direct link in bio) on Wednesday, May 1st at 7pm est for a watermarble and stamping demo. You won't want to miss it!
Enjoy….
 **All swatches are done using liquid latex Peel-off Base Coat, Liquid Glass (glossy, QDTC) by POP Polish and Matte Topcoat. Swatch photos are taken using indirect artificial lights.**
Showing Skin
A soft peach creme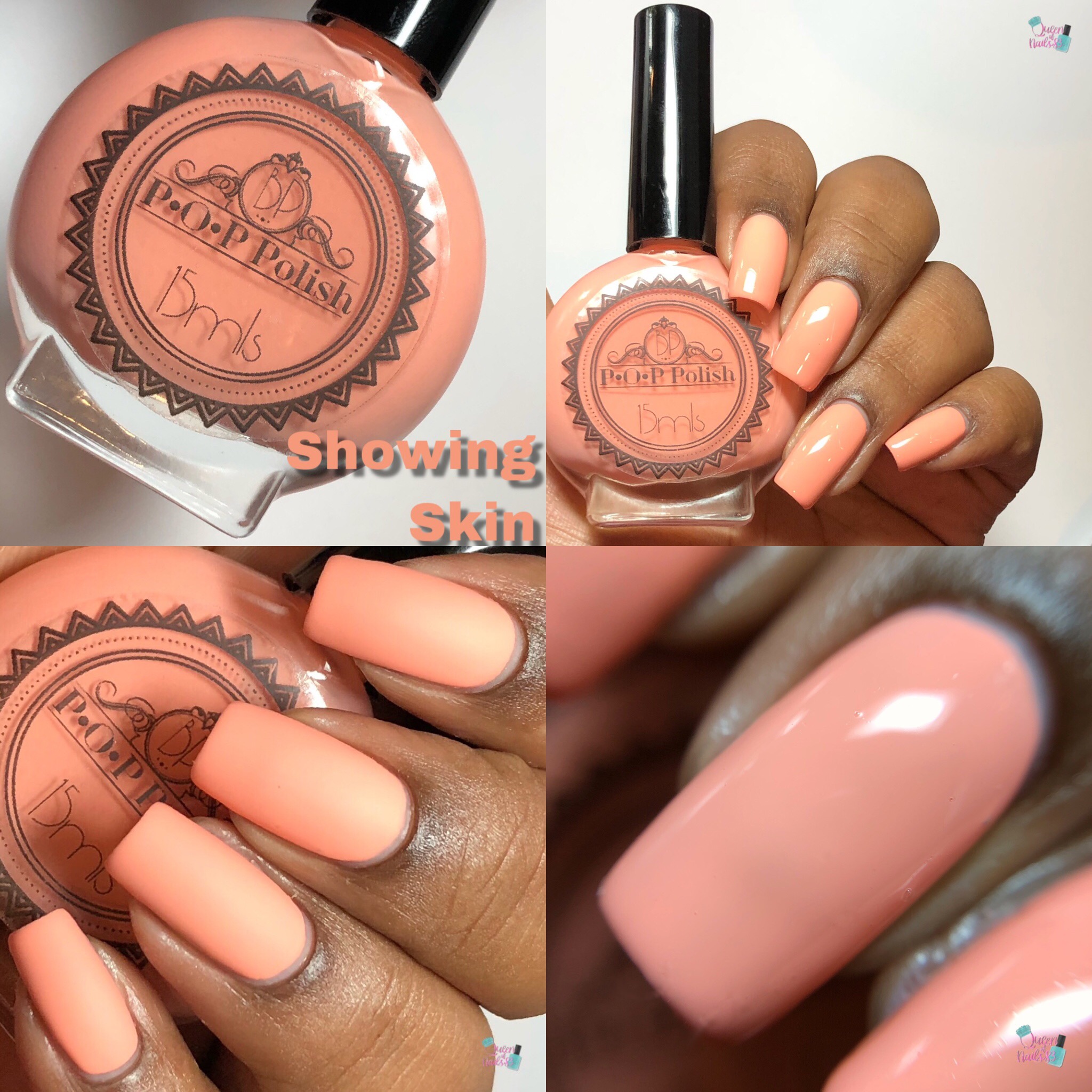 Spring Flowers
A warm coral creme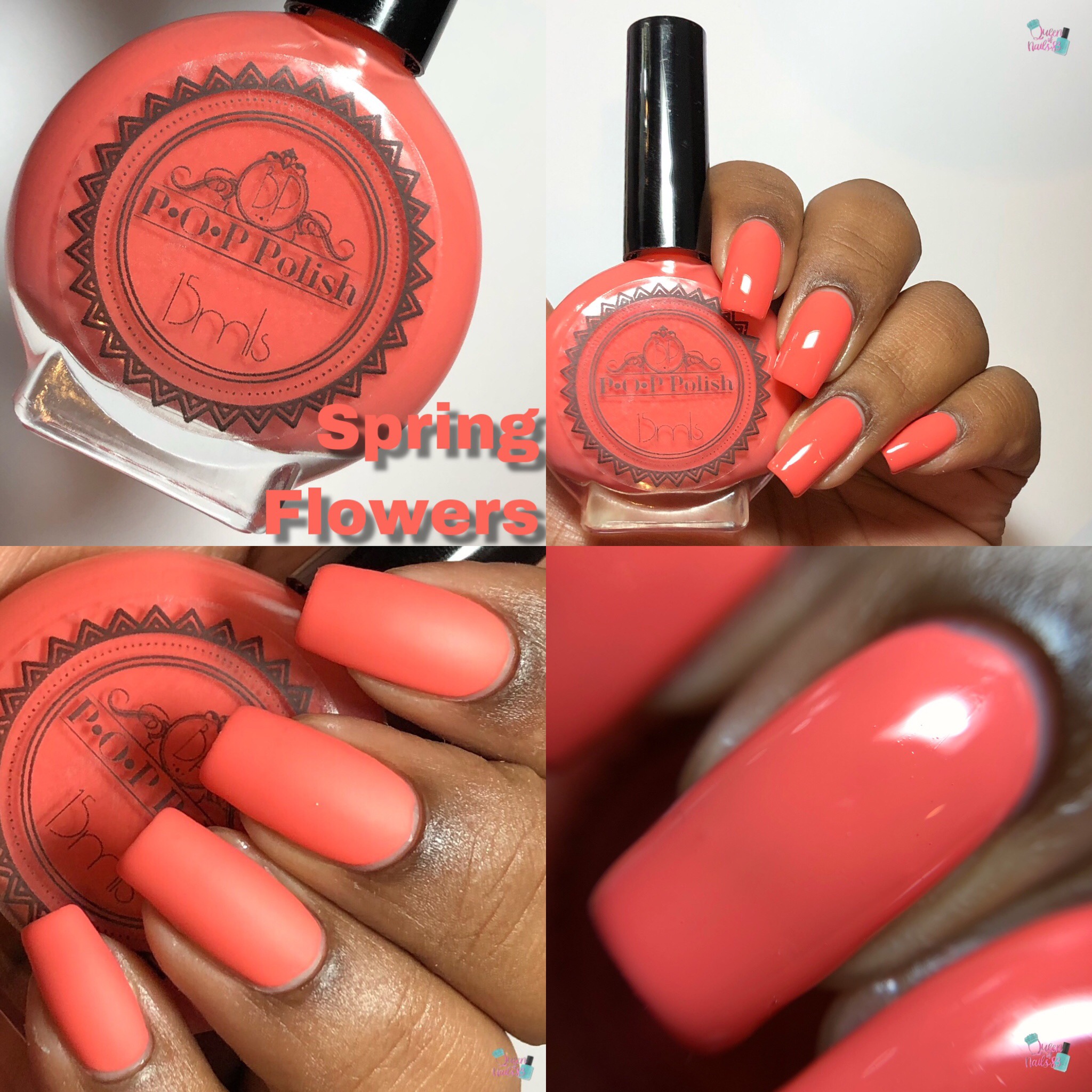 Sprout
A spring green creme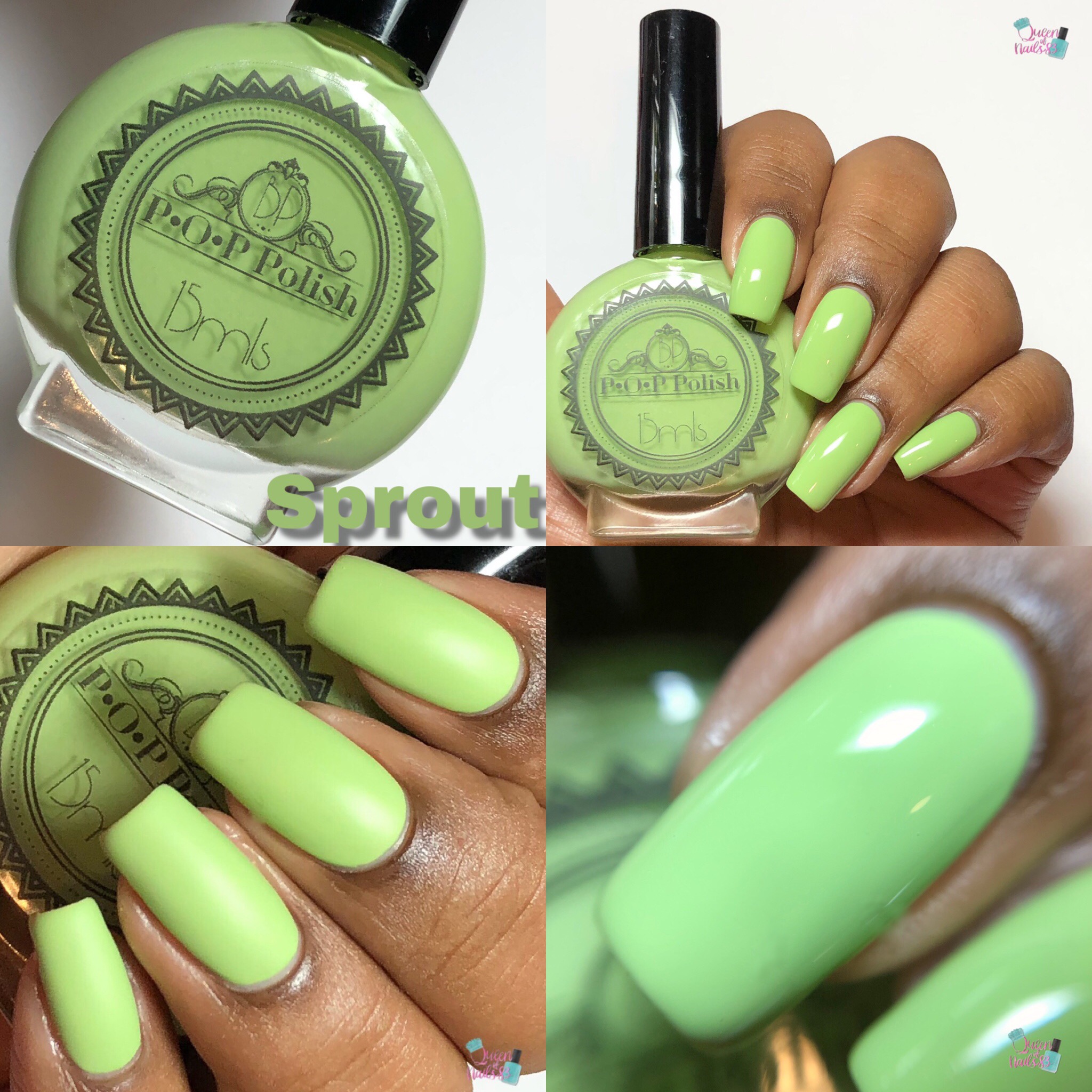 Robbins Egg
A rich blue creme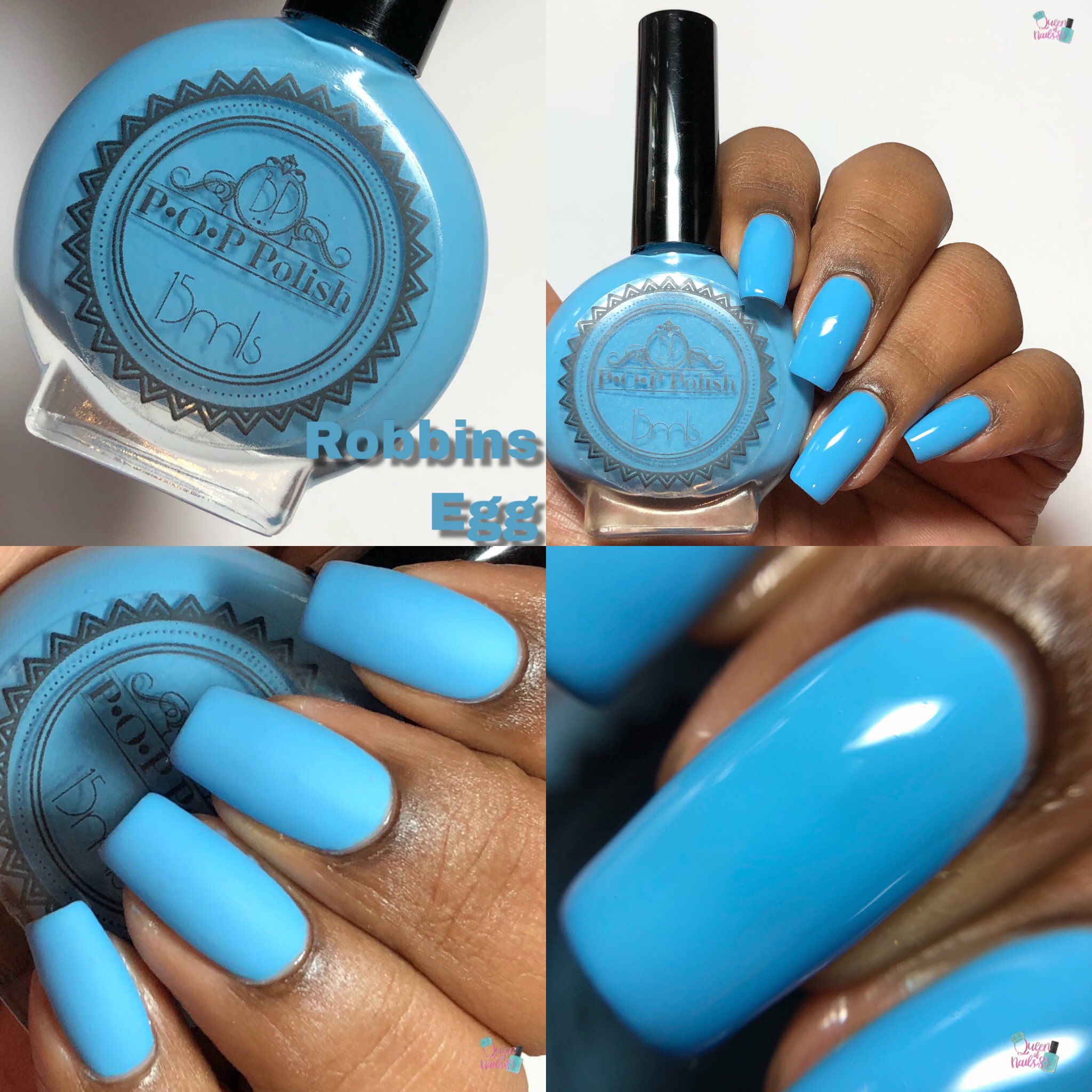 Tulip Blossom
A warm-toned lavender creme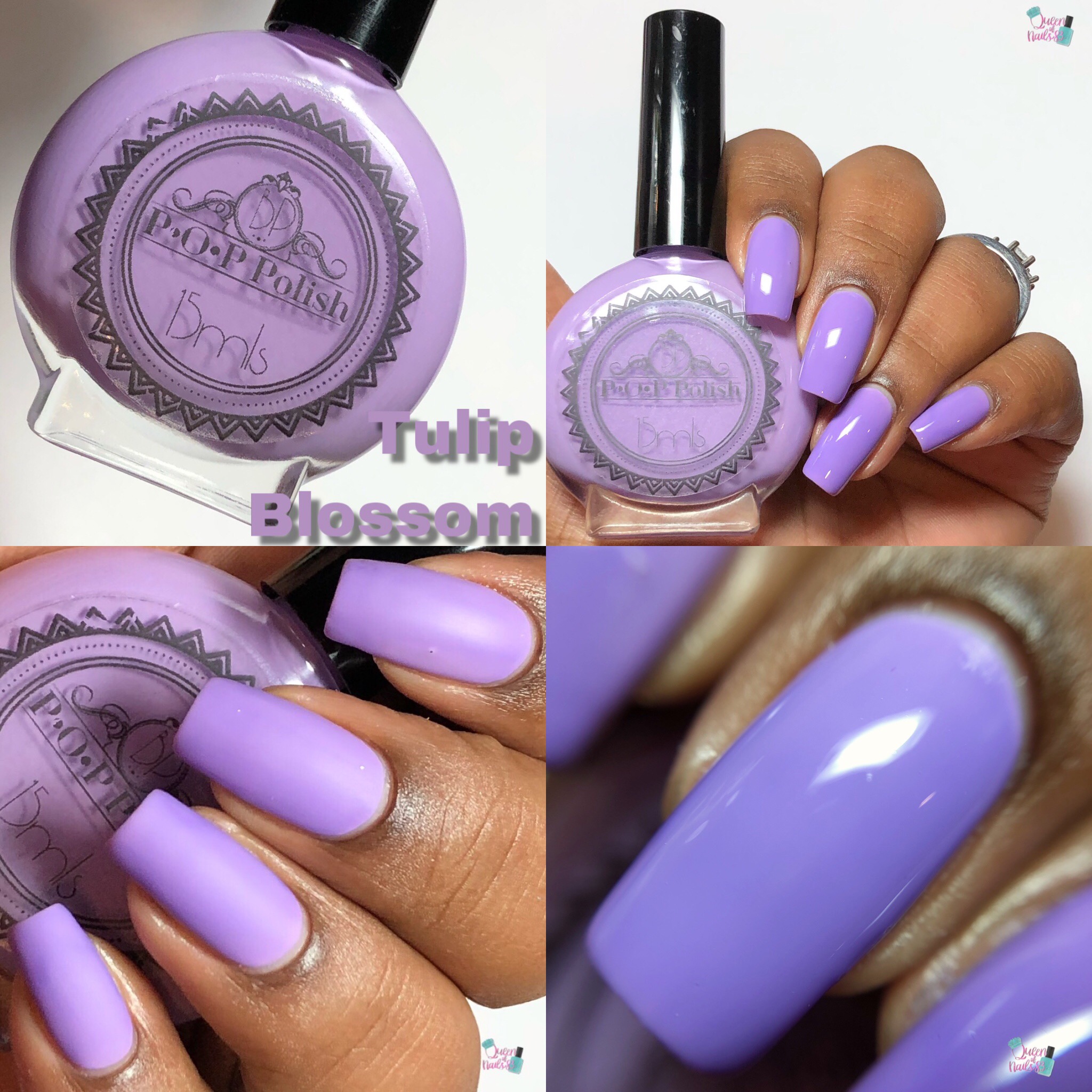 Aquas Fresca
A bright magenta creme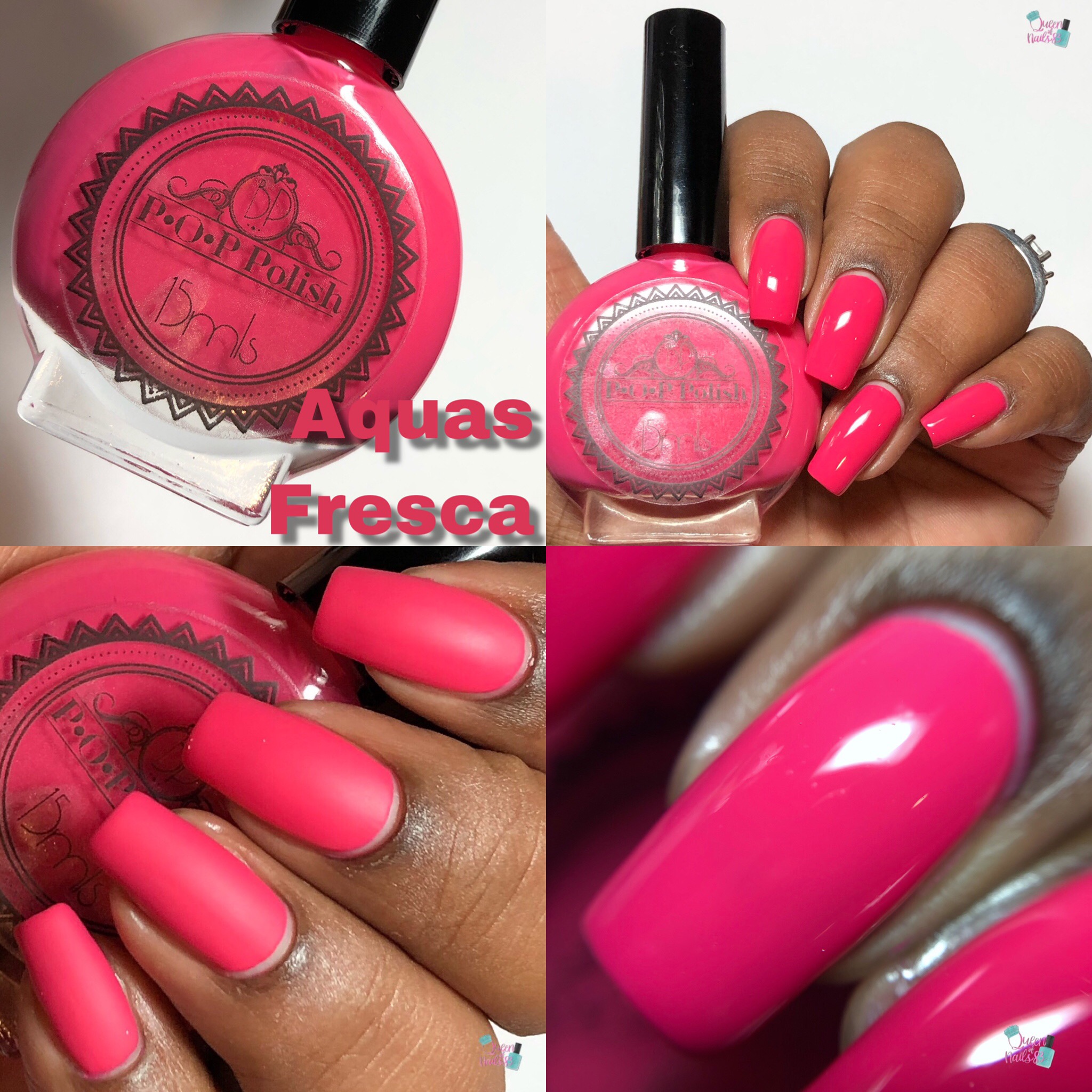 POP Polish – Spring 2019 Cremes
Overall: a huge round of applause to Bianca for creating this collection. The colors are perfect and the formula/application are exactly what you'd expect for cremes. No issues to report. No streaking or pooling. 
Opacity: swatches shown with 2 thin, easy coats
Price: $9 ea or $49 set
Availability: Friday, May 3rd
POP Polish
*Like, Comment and Subscribe*
Eat, Laugh, Polish, Repeat
Queen of Nails 83
💕