Hey Sugas!! Once again I'm late *hangs head in shame, but I come bearing the Spring 2019 Neon Collection from Tonic Nail Polish. Now many of you may not know that Jason and I had the privilege of assisting at the Tonic table during PCNOLA 2019 and it was a blast!!!
I won't bore you with all the details because next week I'll be post a recap of my NOLA and PC experience but I'll just say that the Tonic nation is like no other. If you haven't already picked up this 6 piece set, don't delay any longer – it's not to be missed!!
Enjoy!
**All swatches are done using liquid latex base coat, glossy, QDTC and matte topcoat. Swatch photos are taken using artificial lights.**
Passion Fruit
A neon pink-coral with cool lilac/pink shimmer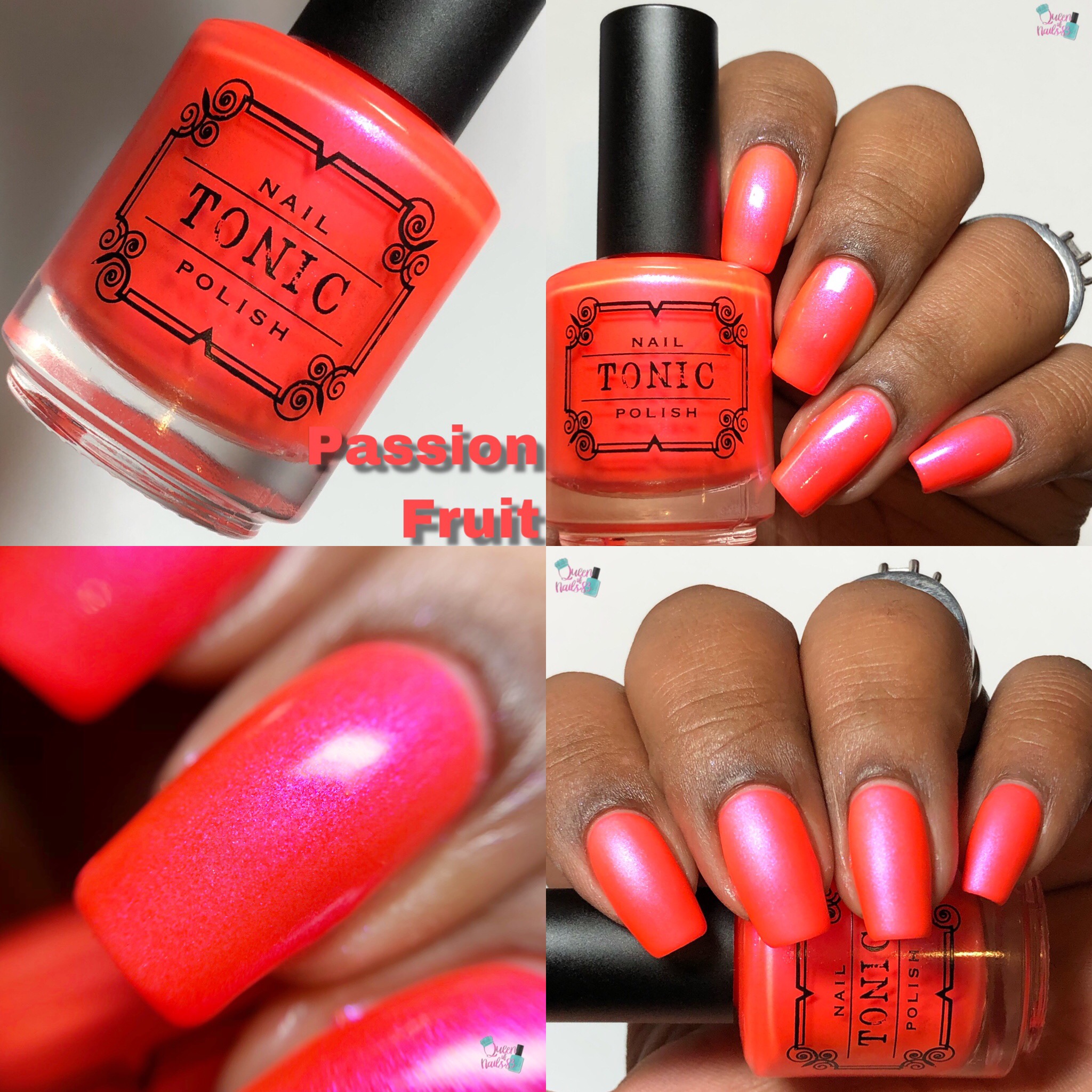 Glowy Joe
A neon yellow/green with a strong smooth pink shimmer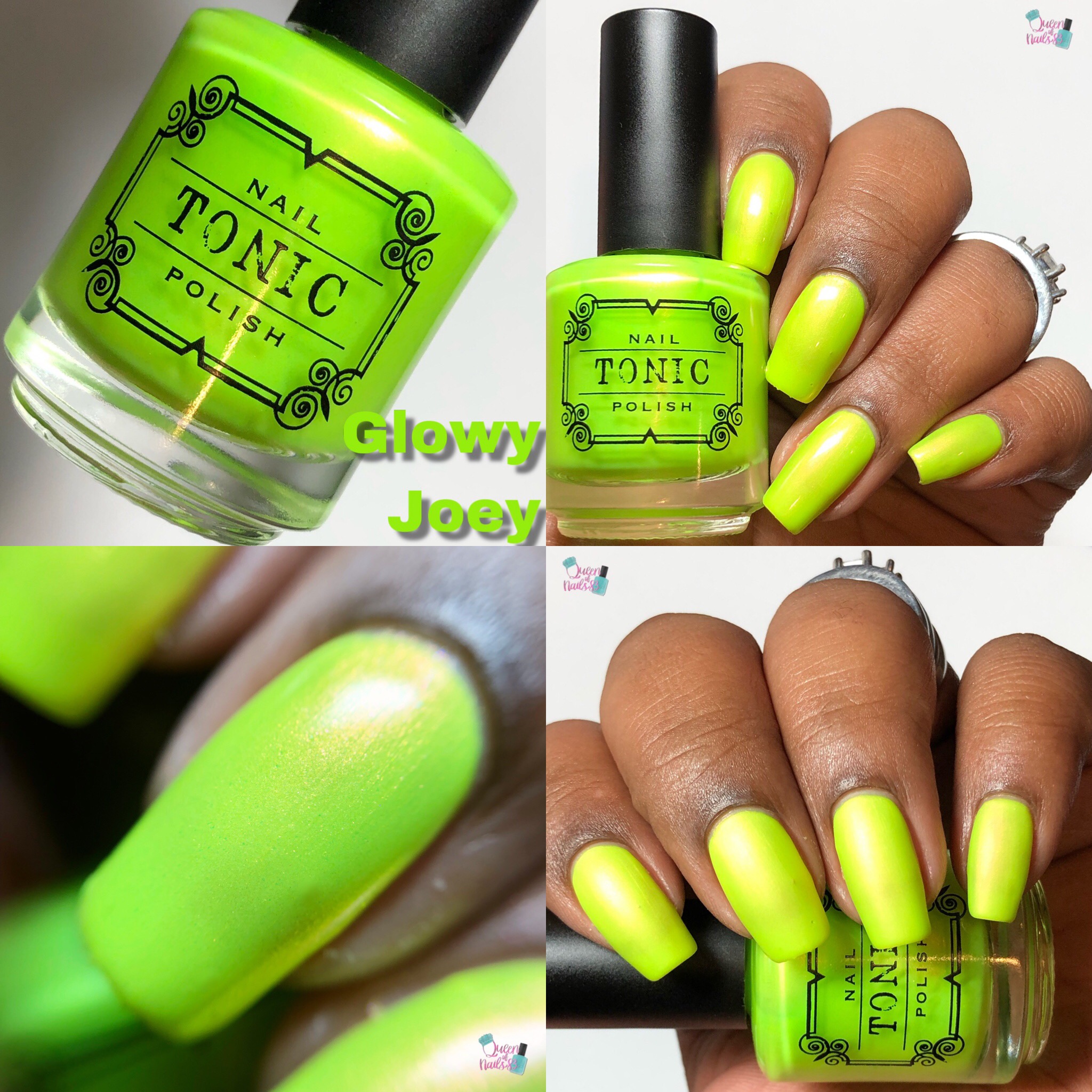 Heart Burn
A bright raspberry with a red to green shifting shimmer glow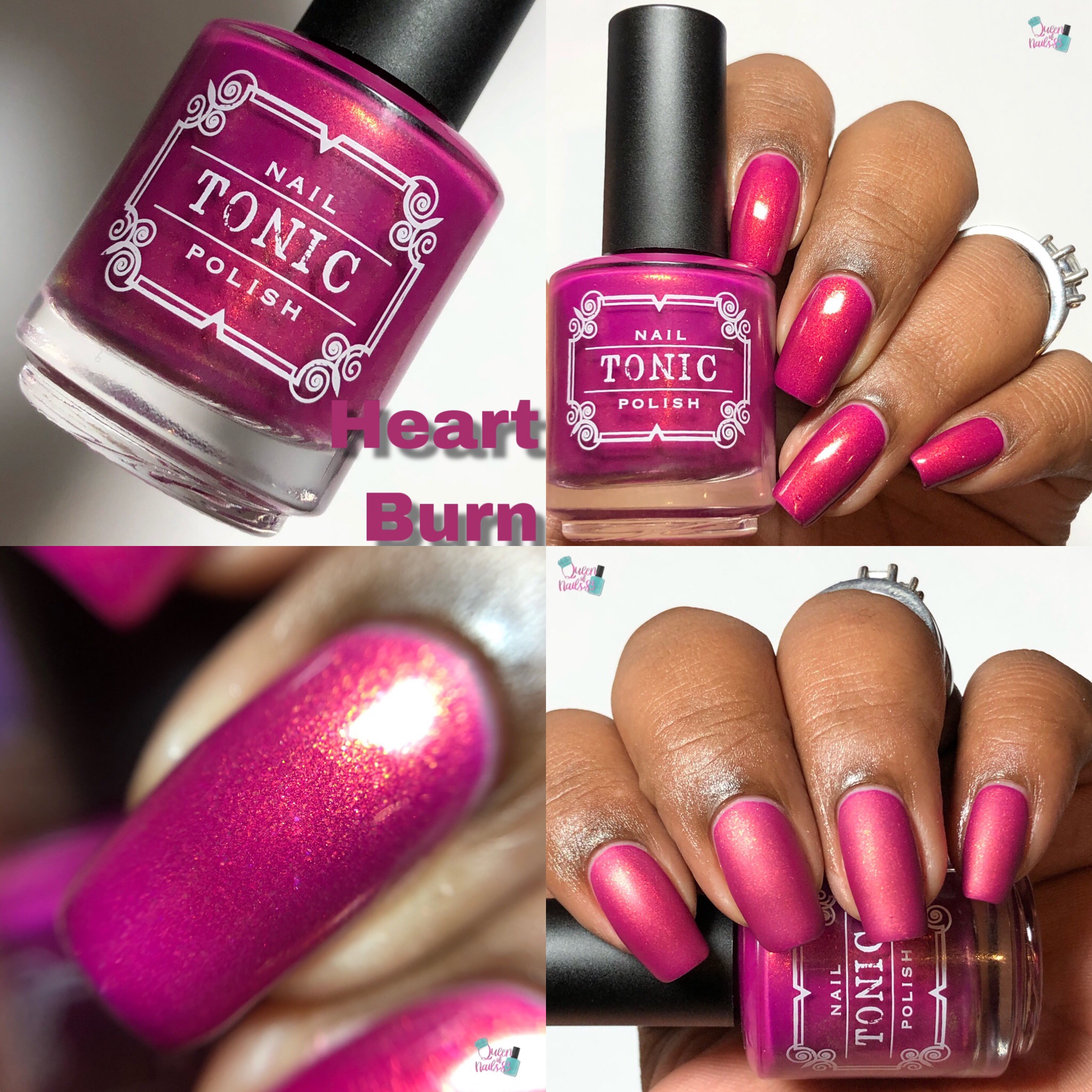 Combustion
A neon peach with yellow-green shimmer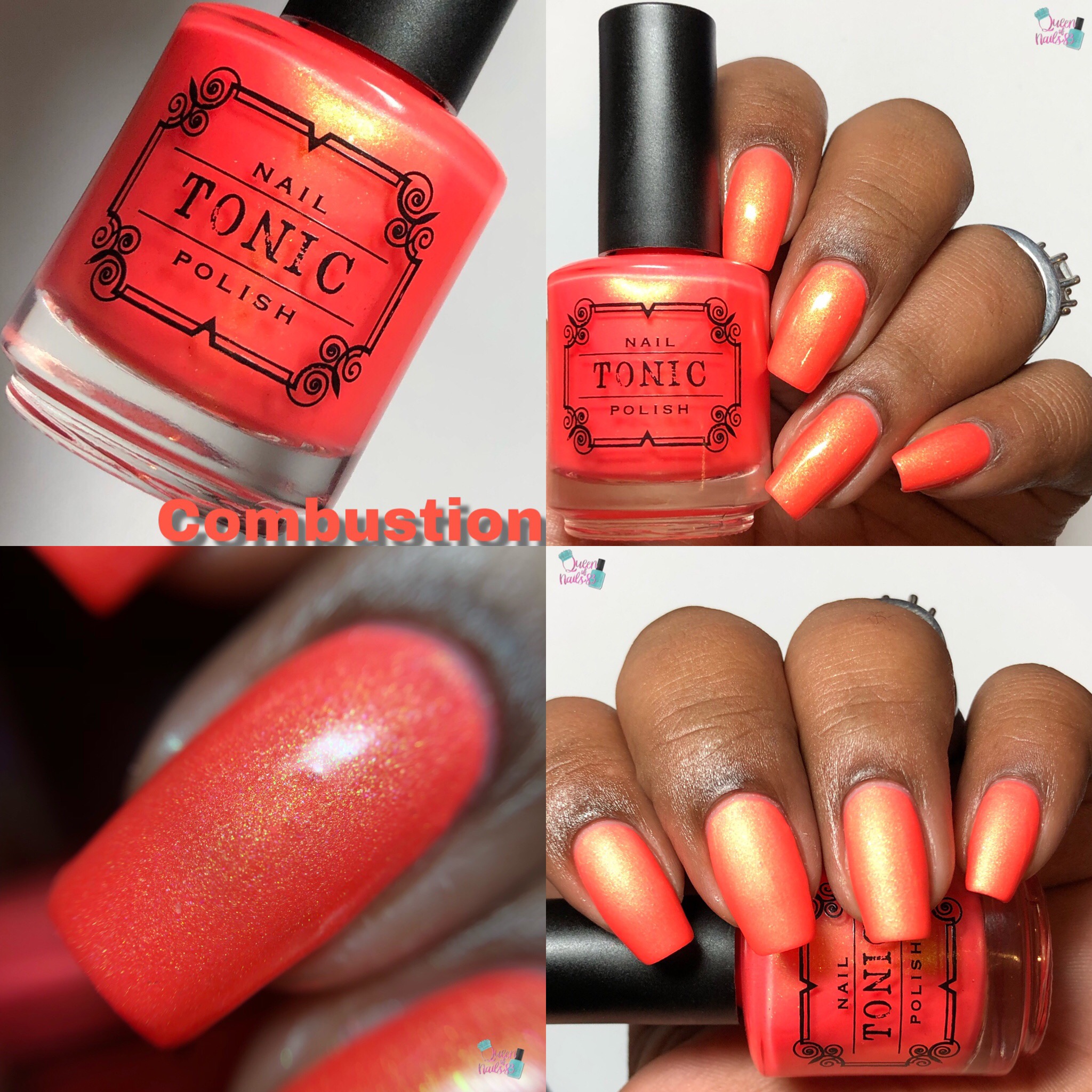 High Tide
A neon blue with strong green to pink shifting shimmer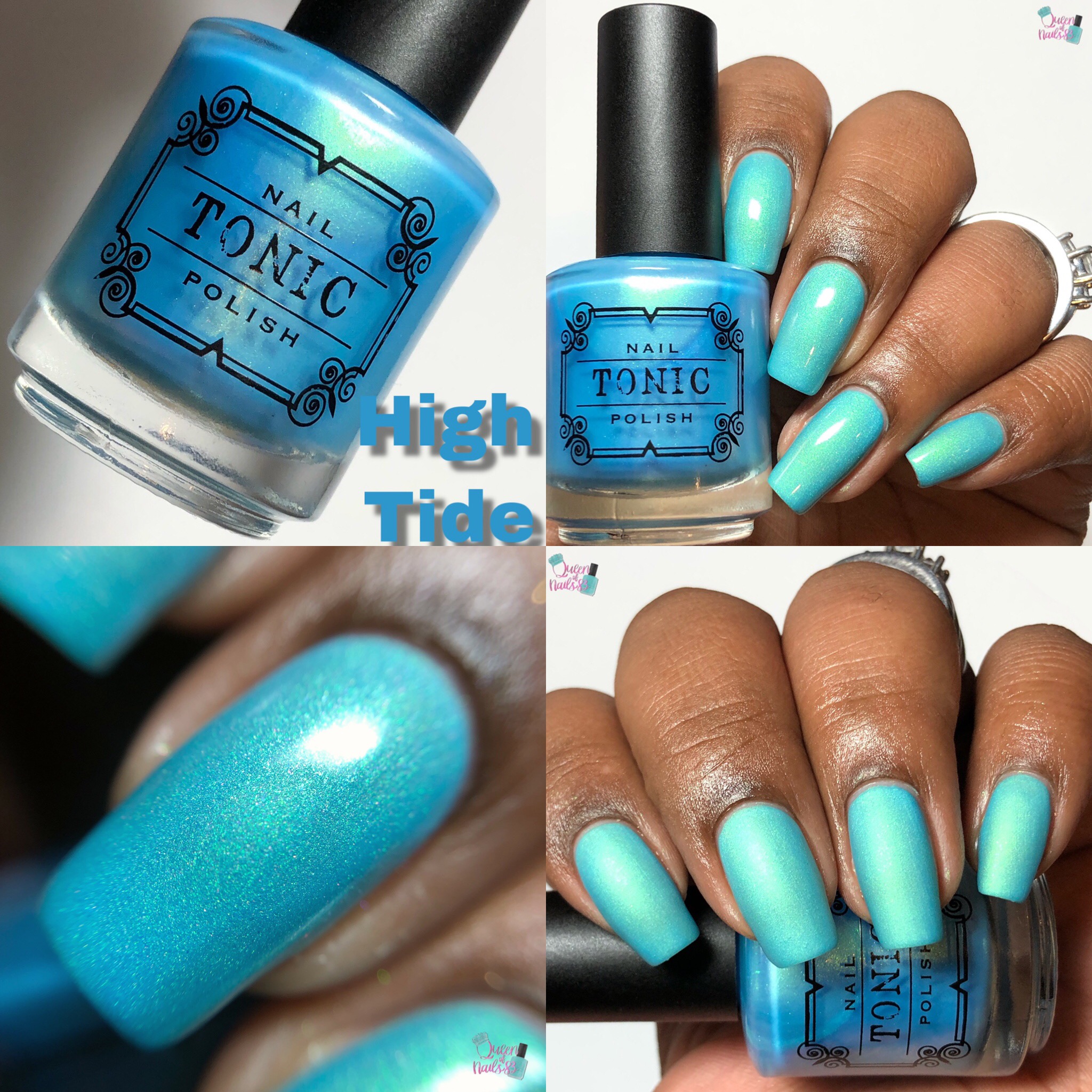 Dance Magic, Dance
A creamy purple with a bit of linear holo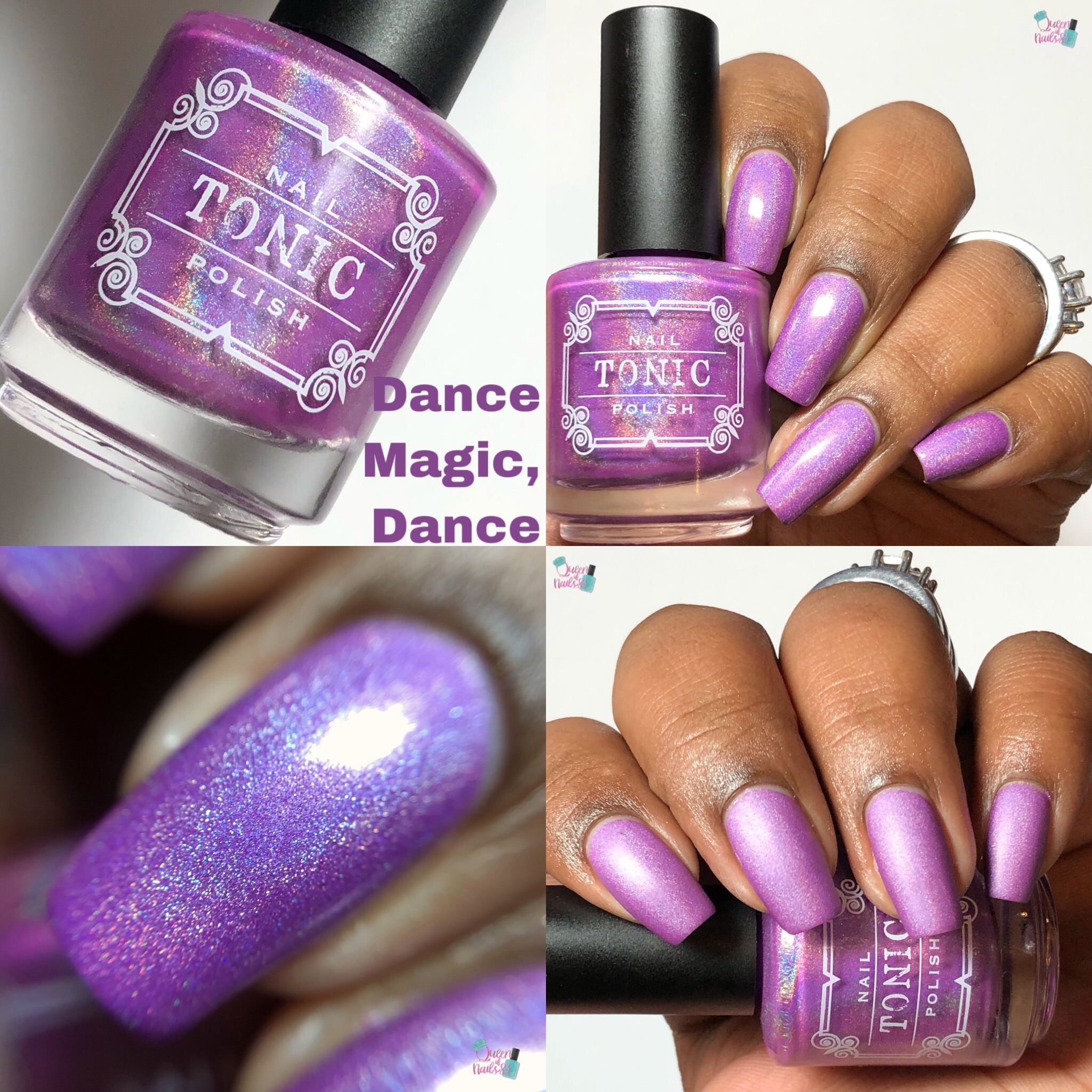 Tonic Nail Polish – Spring 2019 Neon Collection
Opacity: swatch shown in 3 coats.
Price: $10 each or Shebang $72 (includes Amends (not pictured))
Availability: Monday, April 15th
Tonic Nail Polish
*Like, Comment and Subscribe*
Eat, Laugh, Polish, Repeat
Queen of Nails 83
💕