Hey Sugas!!! I'm playing catch up from taking a few days away to attend Polish Con in New Orleans at the beginning of the month, so I apologize for today's delayed post.
I know many have already purchased the Infinity Stones Collection and Captain Marvel UP toppers and so therefore, you can attest to how amazing they are. If you haven't, go ahead and pull the trigger – your bank account may be upset for a while, your nails will thank you.
As you all know, cremes are my thing and this 6-piece collection is the bee's knees – no pun intended. In a rush for time, I didn't get to test their watermarble or stamping abilities, but if you'd like a live FB video, be sure to comment below.  As for other nail art, this is a perfect bright, rainbow-y collection to have to for those stamping, gradient and smoosh manis.
And the toppers…. OMG!!! They are out of this world. They either of them pair well with the Infinity Stones Collection or any dark colors based for a nice pop!
Enjoy….
**All swatches are done using liquid latex peel off base coat, glossy QDTC and matte topcoat. Swatch photos are taken using artificial lights.**
Infinity Stones Collection
Reality
A pastel red polish
Soul
A bright creamsicle orange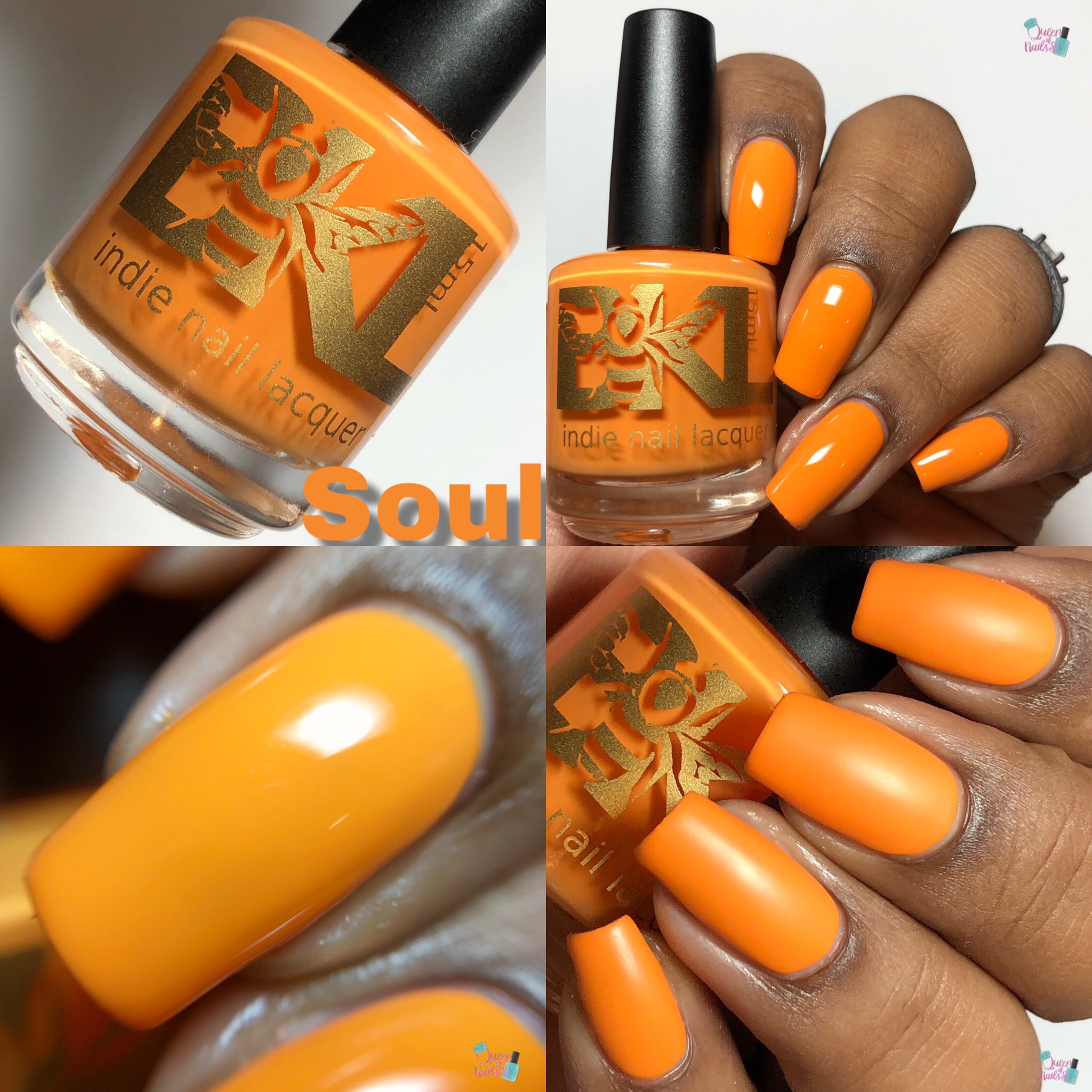 Mind
An almost neon yellow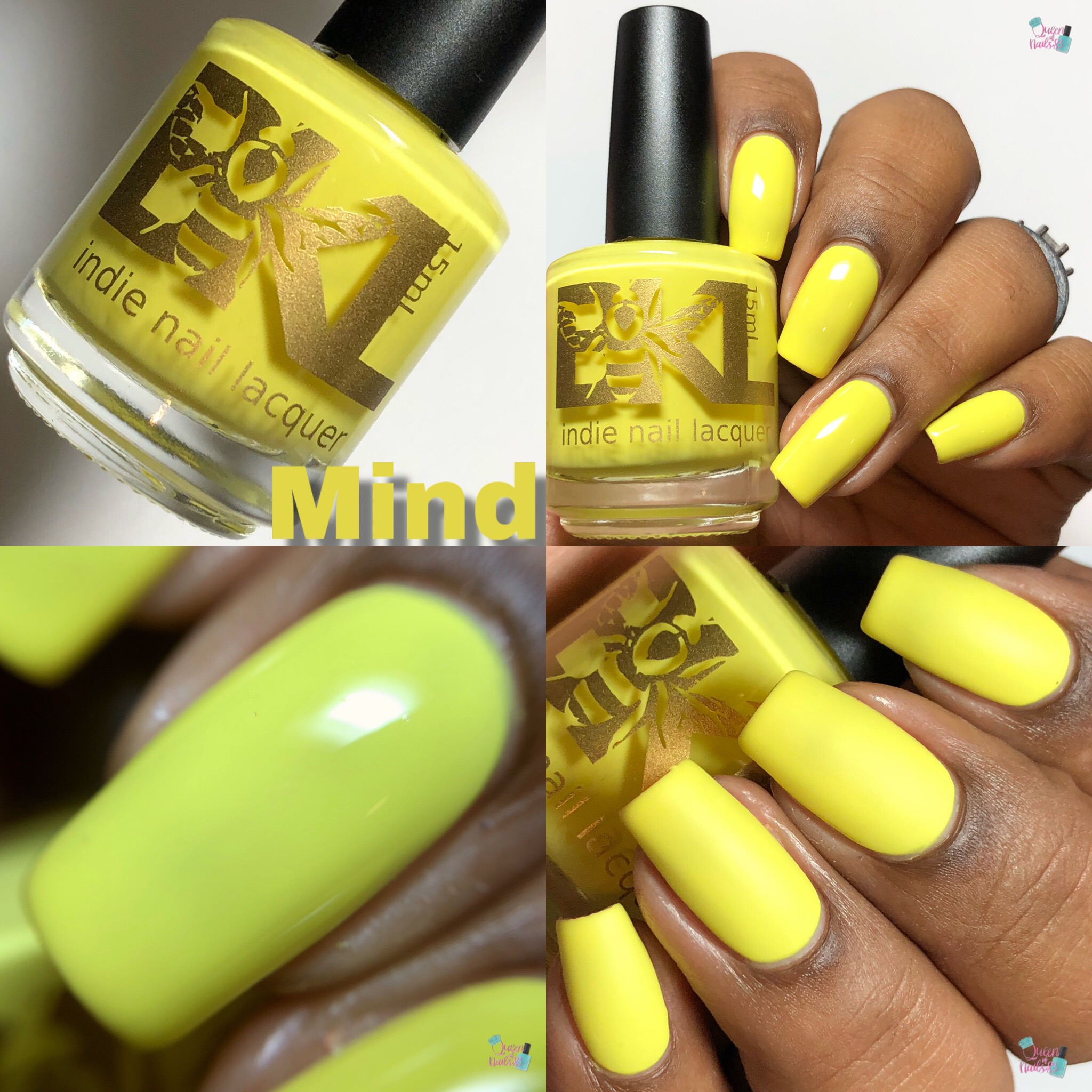 Time
A bright lime green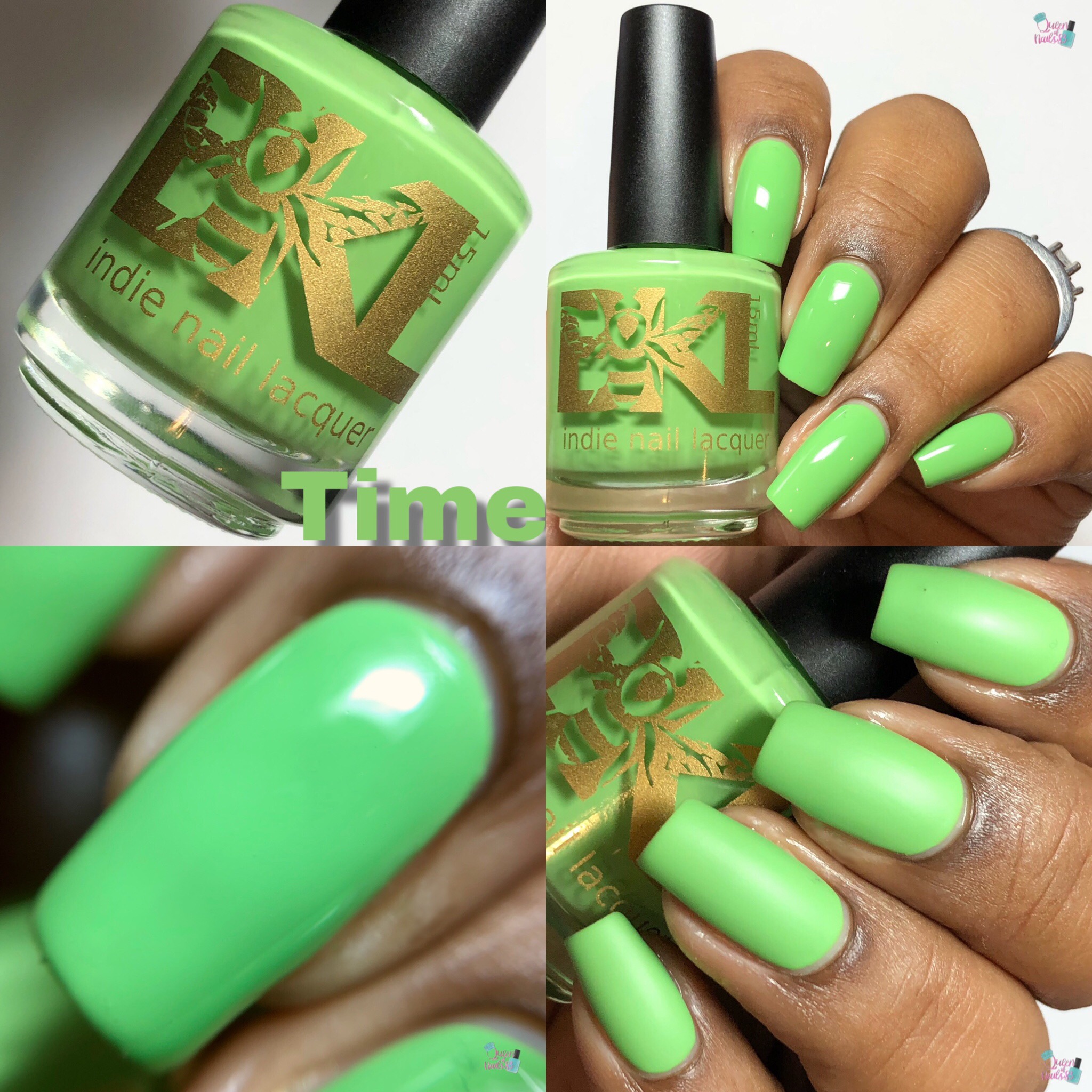 Space
A bright periwinkle blue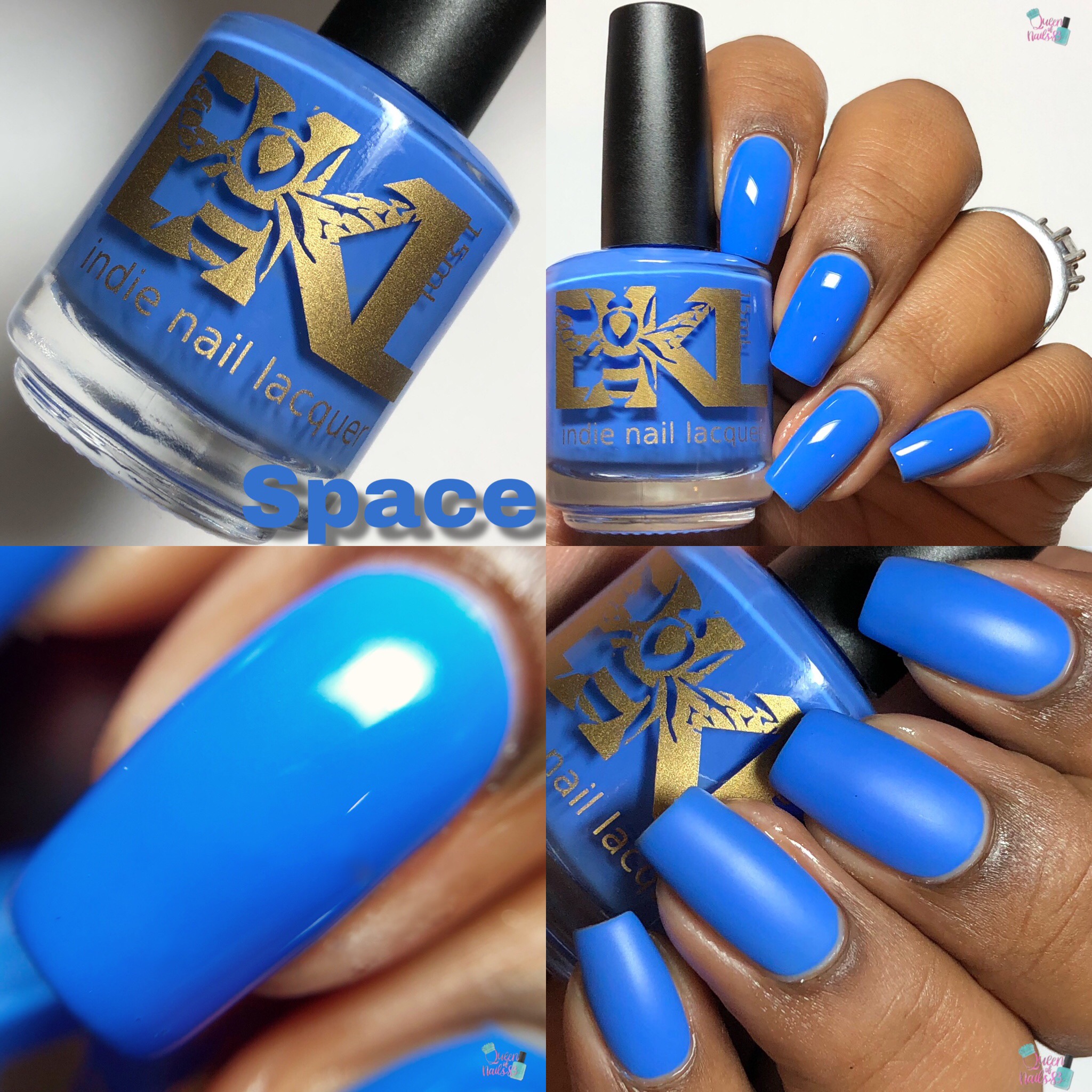 Power
A bright violet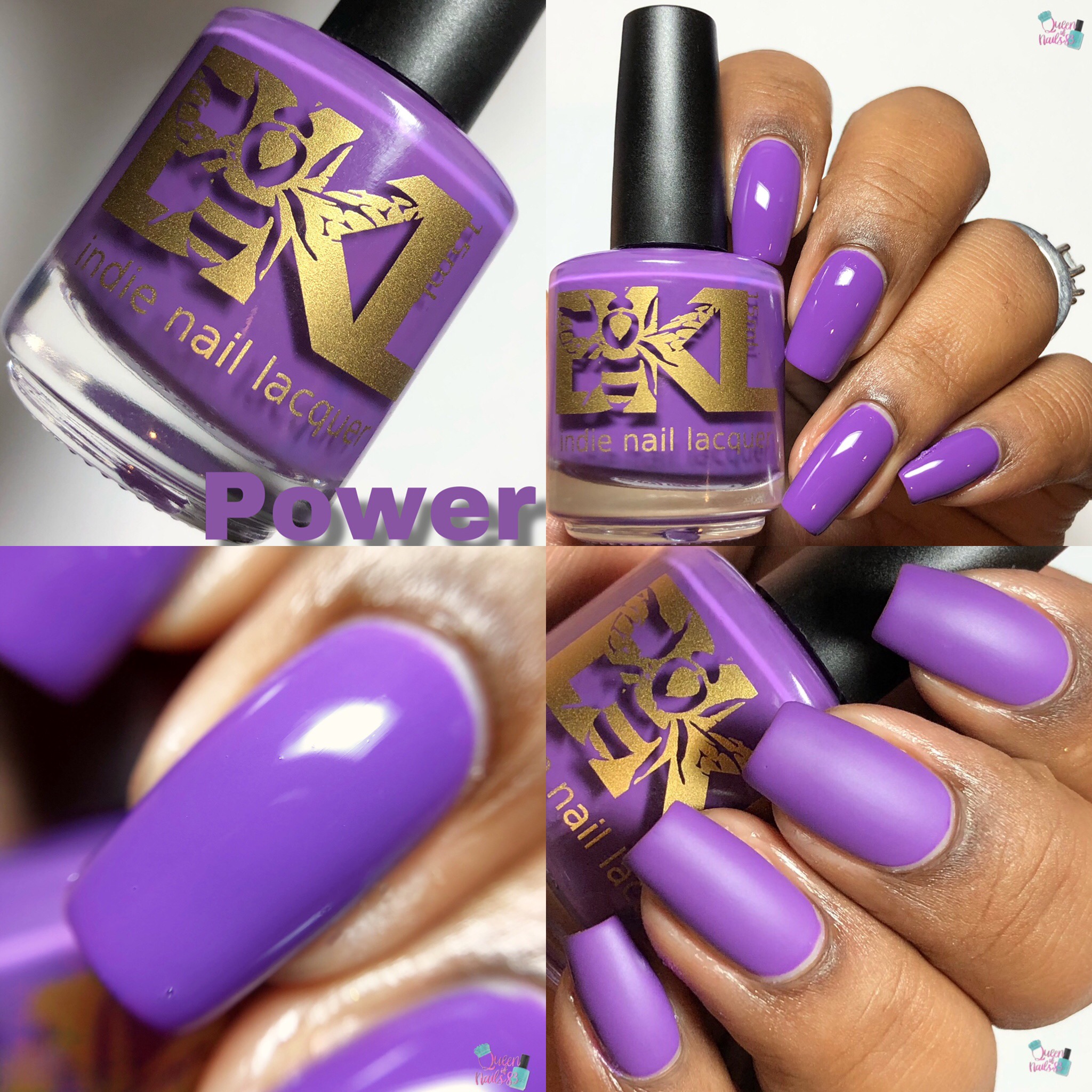 Captain Marvel UP Toppers
Higher Further Faster
A very dense green to blue UP sibling topper. Swatch shown in 2 coats over black.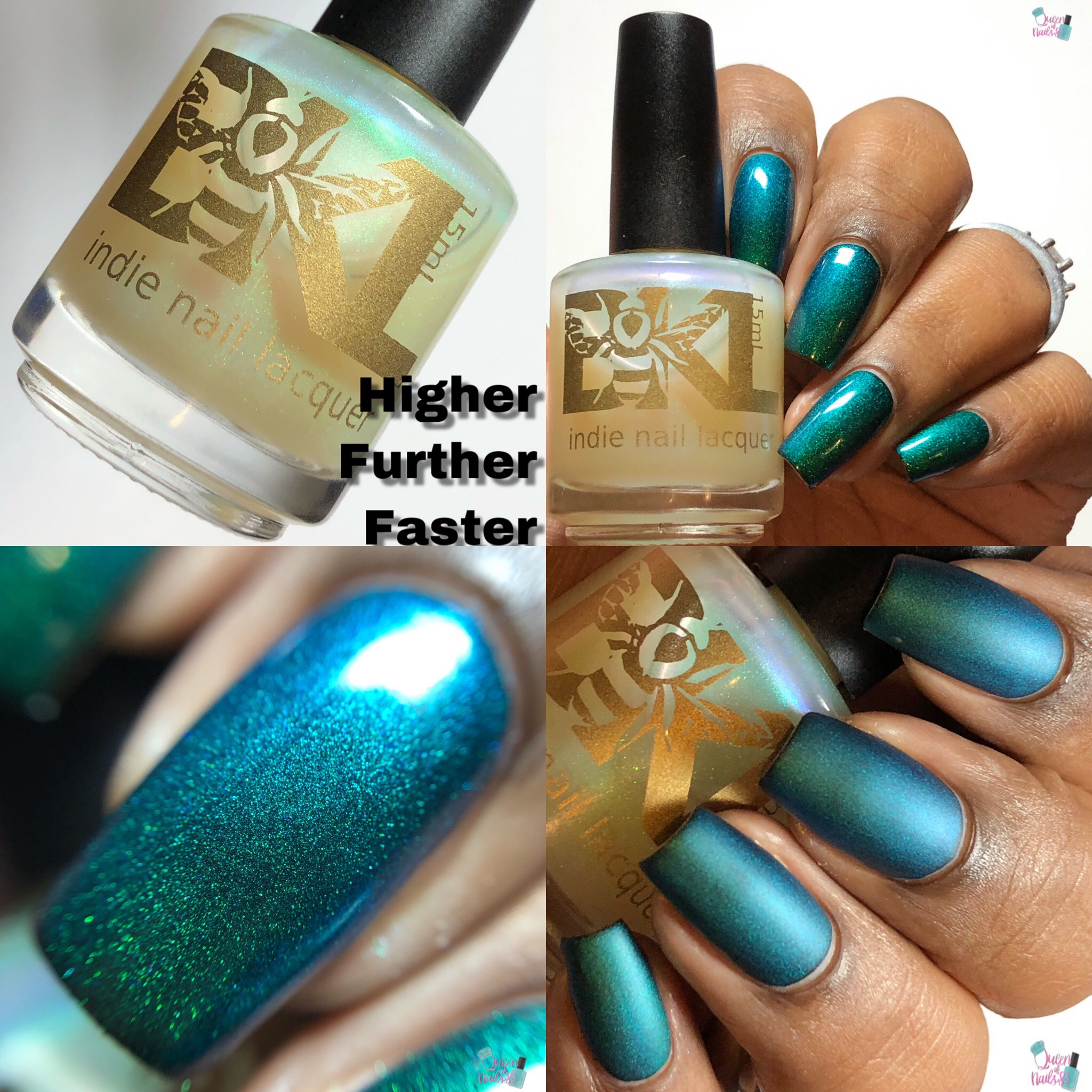 I Have Nothing to Prove
A very dense green to gold UP sibling topper. 
Swatch shown in 2 coats over black.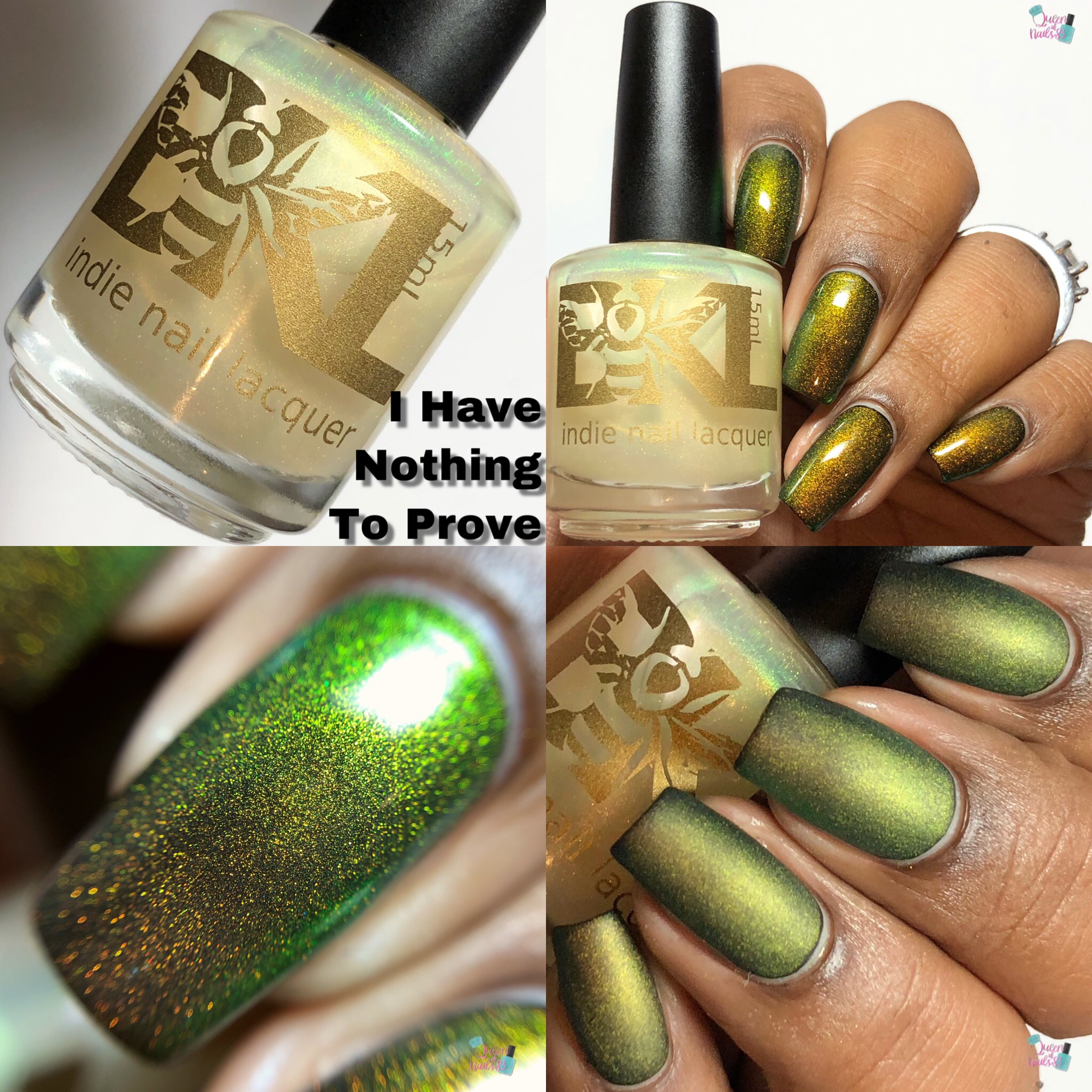 Bee's Knees Lacquer – Infinity Stones Collection and Captain Marvel UP Toppers
Opacity: swatches shown in 3 coats
Price: 
Infinity Stones – $42/set or $8/ea

Captain Marvel Toppers – $15/ea
Availability: Current
Bee's Knees Lacquer
*Like, Comment and Subscribe*
Eat, Laugh, Polish, Repeat
Queen of Nails 83

💕