"Take me out to the ball game,
Take me out with the crowd.
Buy me some peanuts and cracker jack,
I don't care if I never get back,
Let me root, root, root for the home team,
If they don't win it's a shame.
For it's one, two, three strikes, you're out,
At the old ball game."
This song is probably as synonymous and classic with baseball as baseball is with American culture. I mean, baseball is known as "The Great American pastime" for a reason, right?
For one particular nail artist/b(v)logger, her love of the game and love of nail polish came to a head in 2016 when she decided to start her own brand. Who am I referring to…? Tara of Braves Diva Polish. 
Coming soon, Braves Diva Polish is releasing Nana's Island Escapes! 3 glorious cremes inspired by Tara's mom's travels to her favorite place on earth, Exuma Island in the Bahamas. All I have to say is, if this trio is the cause her mom going on amazing vacations, we need to get her to go on more. 
So, while you sittin' back in your cozy recliner next Friday with an ice cold drink in one hand watching the Braves take on the Mets at 7:20pm, just remember to set an alarm for Nana's Island Escape Trio releasing at 9pm – just in case the game goes into extra innings.
Enjoy….
 **All swatches are done using liquid latex Peel-off Base Coat, glossy, QDTC and Matte Topcoat. Swatch photos are taken using artificial lights.**
Tropic of Cancer
A burnt orange creme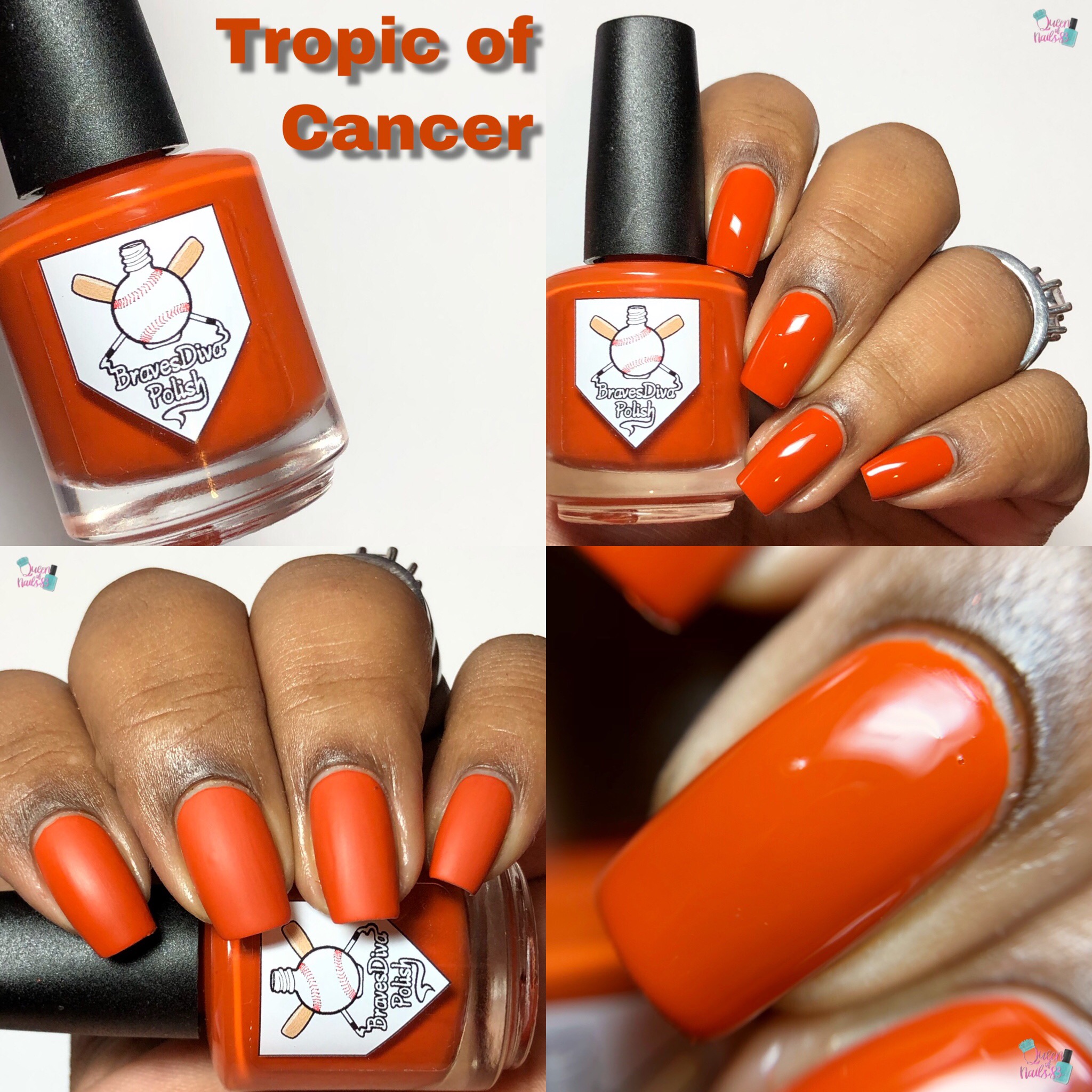 Thunderball Grotto
A soft yellow-orange creme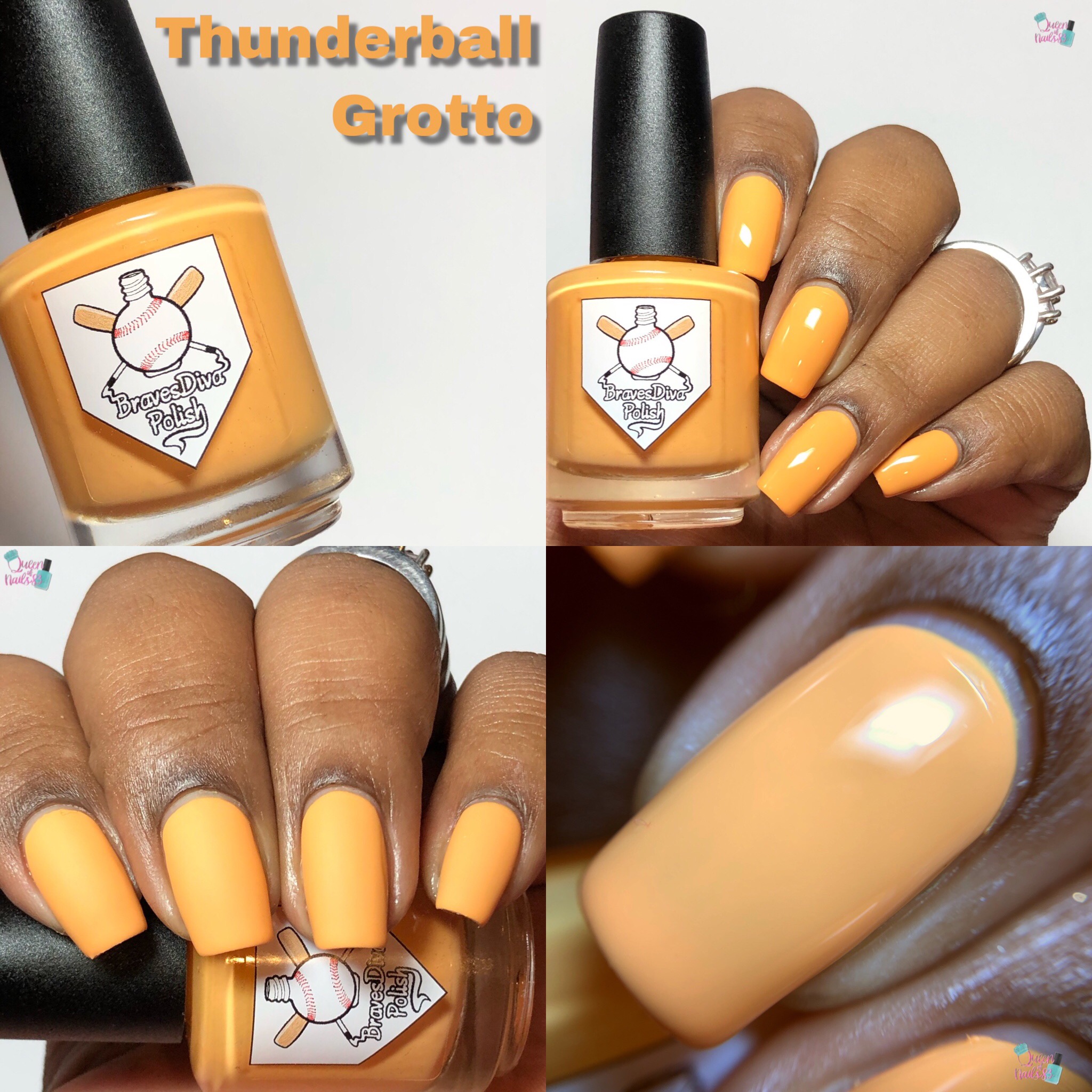 Paradise Bay
A creamy aqua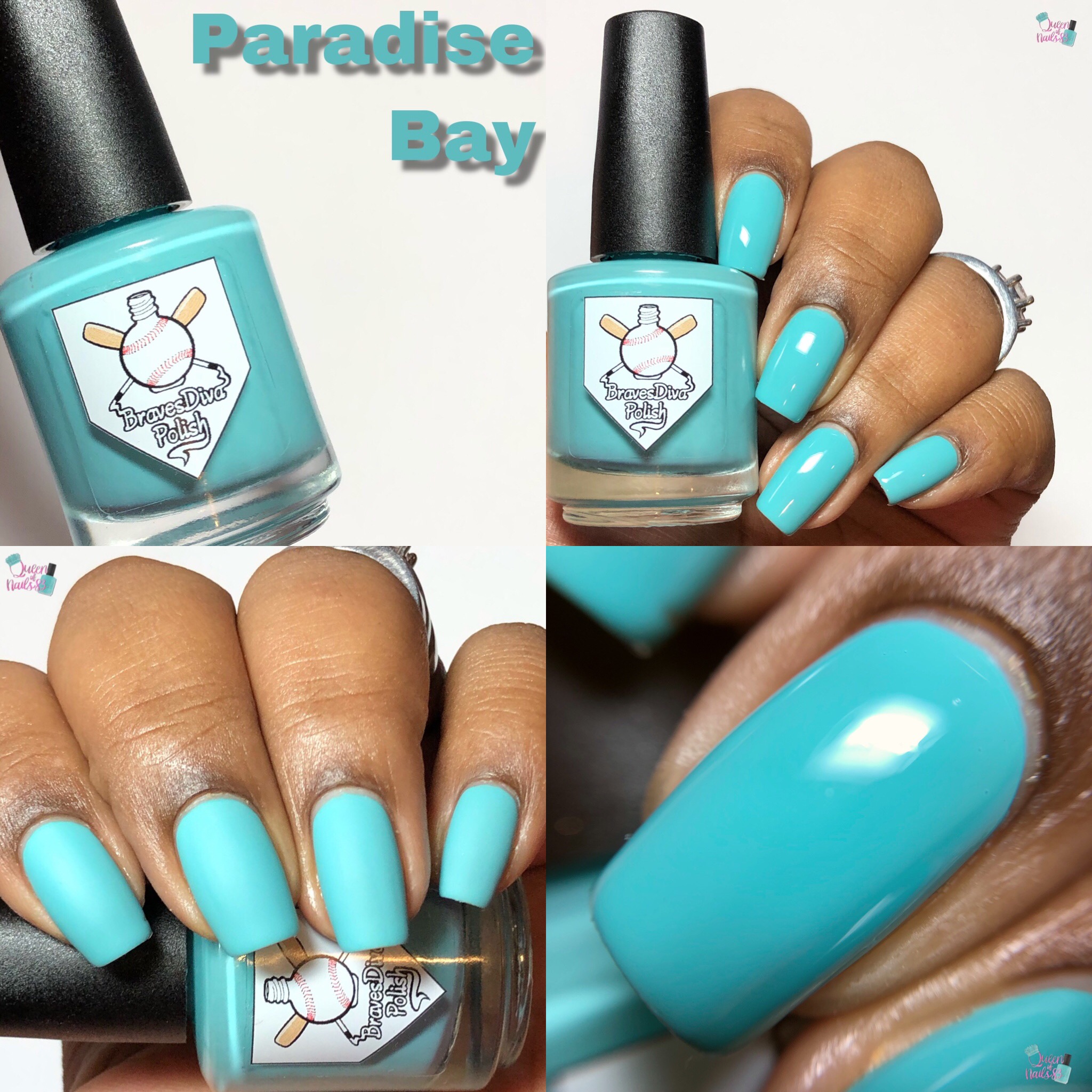 Psssst…. and they watermarble!!!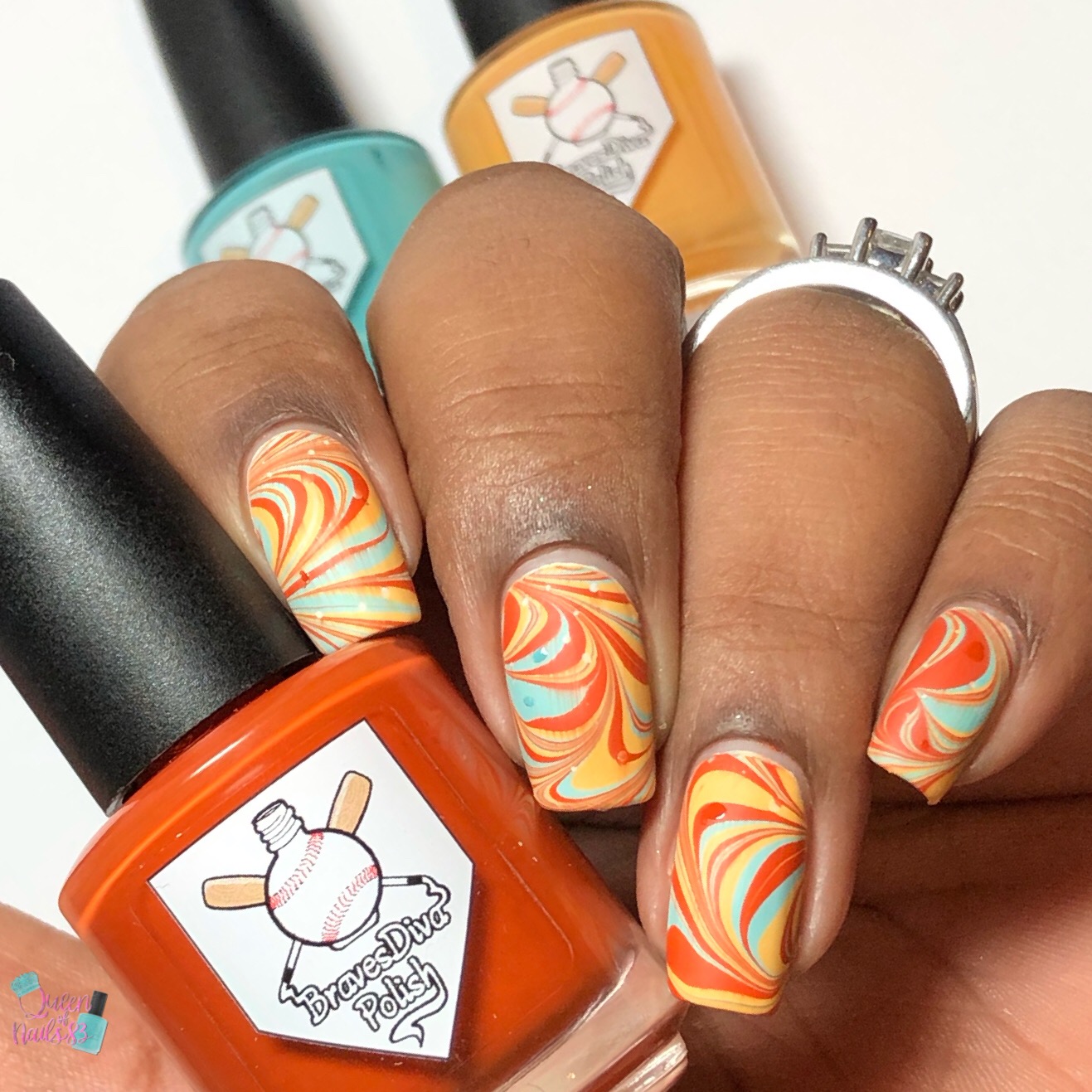 Braves Diva Polish – Nana's Island Escape Trio
Overall: Each shade is rich and lush. The formula is perfectly crafted for impeccable self-leveling and coverage without pooling or flooding or streaky mess. 
I literally could not put these polishes down. Once I was done with the swatches I kept thinking of more nail art so join me on IG and FB (links below) throughout the upcoming days as I share some nail art looks I did. I'll even be going live with swatches and watermarbling… stay tuned for date and time details.
Opacity: 2 coats
Price: $8.50 each or $23/set
Availability: Friday, April 12th at 9pm est
Braves Diva Polish
*Like, Comment and Subscribe*
Eat, Laugh, Polish, Repeat
Queen of Nails 83
💕