Hey Sugas!!! It's about that time that I have to start winding down the party. This is the time when the DJ announces last-call at the bar and truth be told, in my younger days when I did party and frequent the clubs on Friday and Saturday nights, I remember making my way up to the bar for one or 2 more shots.
So let's keep the party going with Mariah of Great Lakes Lacquer from MI. As you may have guessed, the lakes are teeming with new shenanigans including, new event polishes, a spring collection, toppers galore and duo that is undoubtedly stunning!
Side note about The Sunset Duo, as I mentioned previously, it was inspired by the sunsets of the respective homes from Quixotic Polish and Great Lakes Lacquer. The duo includes, "To the East" (GLL) and "To the West" (QP) and will only be sold as a set. At Polish Con, 60 sets will be available – 30 at the GLL table and 30 at the QP table for $22. It will then be available online for 1 week only starting Friday, April 12th at noon est on the Great Lakes site for $25+shipping. Please note there will be a 10-15 business day TAT after close of sale.
Sip slowly on those drinks and let's head back to the dance floor!
Enjoy….
**All swatches are done using liquid latex peel off base coat, glossy QDTC and matte topcoat. Swatch photos are taken using artificial lights.**
Event Polishes
Bayou Shenanigans (M)
A deep teal filled multichrome magnetic with a lime to purple to red shift, accented by blue to purple aurora shimmer.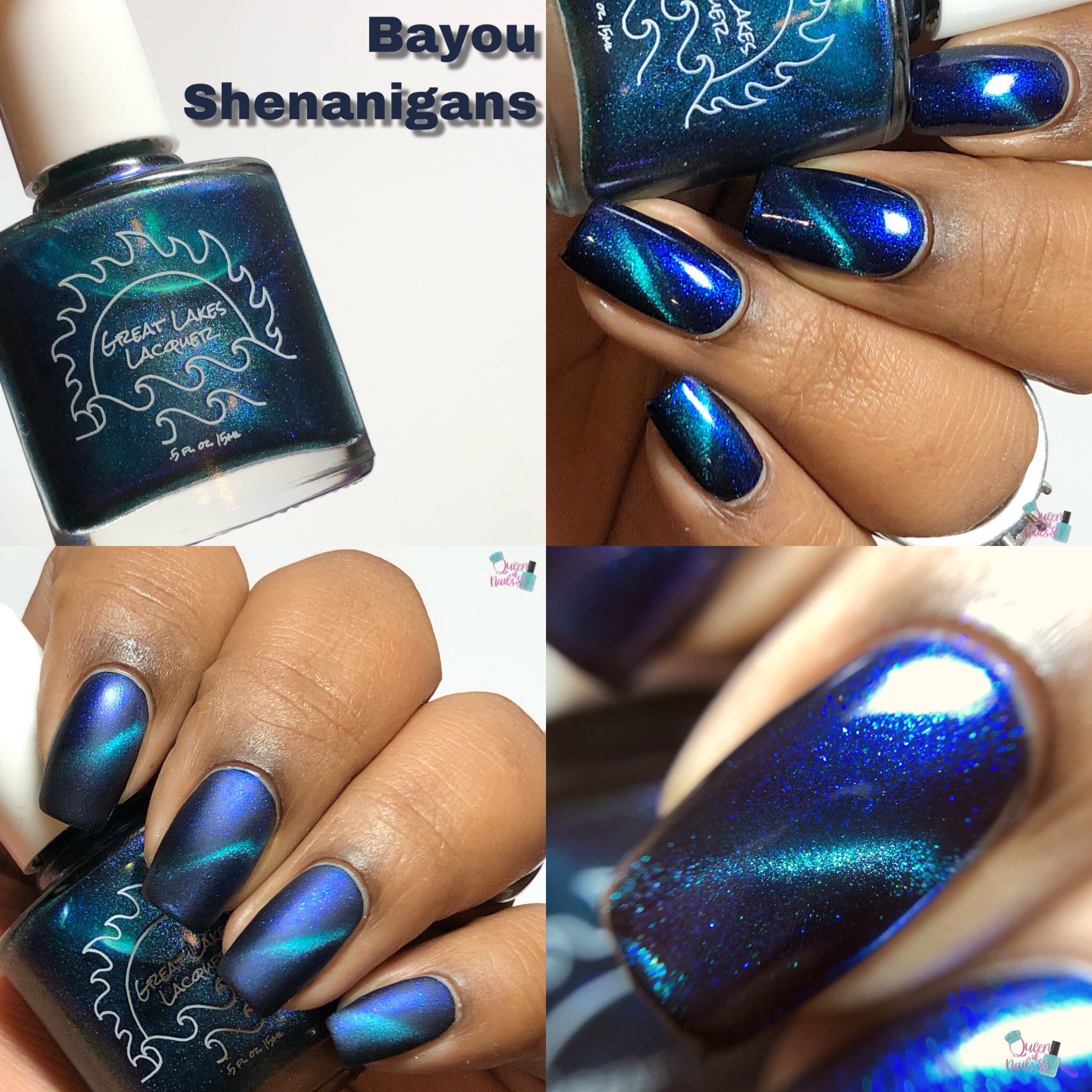 Flambeaux Fix
A deep burgundy alight with magenta to orange and gold shifting aurora shimmer.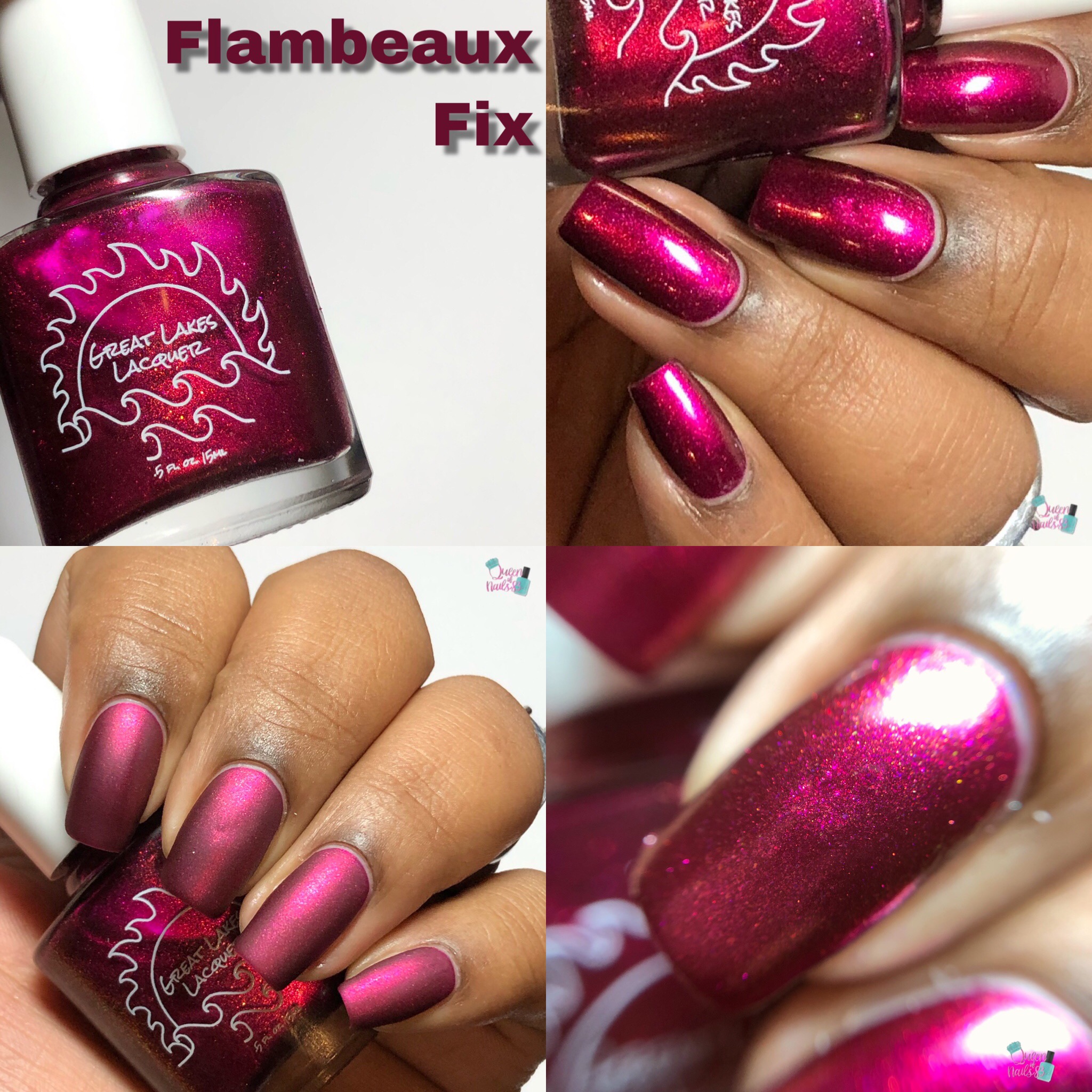 Vieux Carre (M)
An antique plum multichrome magnetic with a copper to gold to green shift, accented by a red to gold aurora shifting shimmer.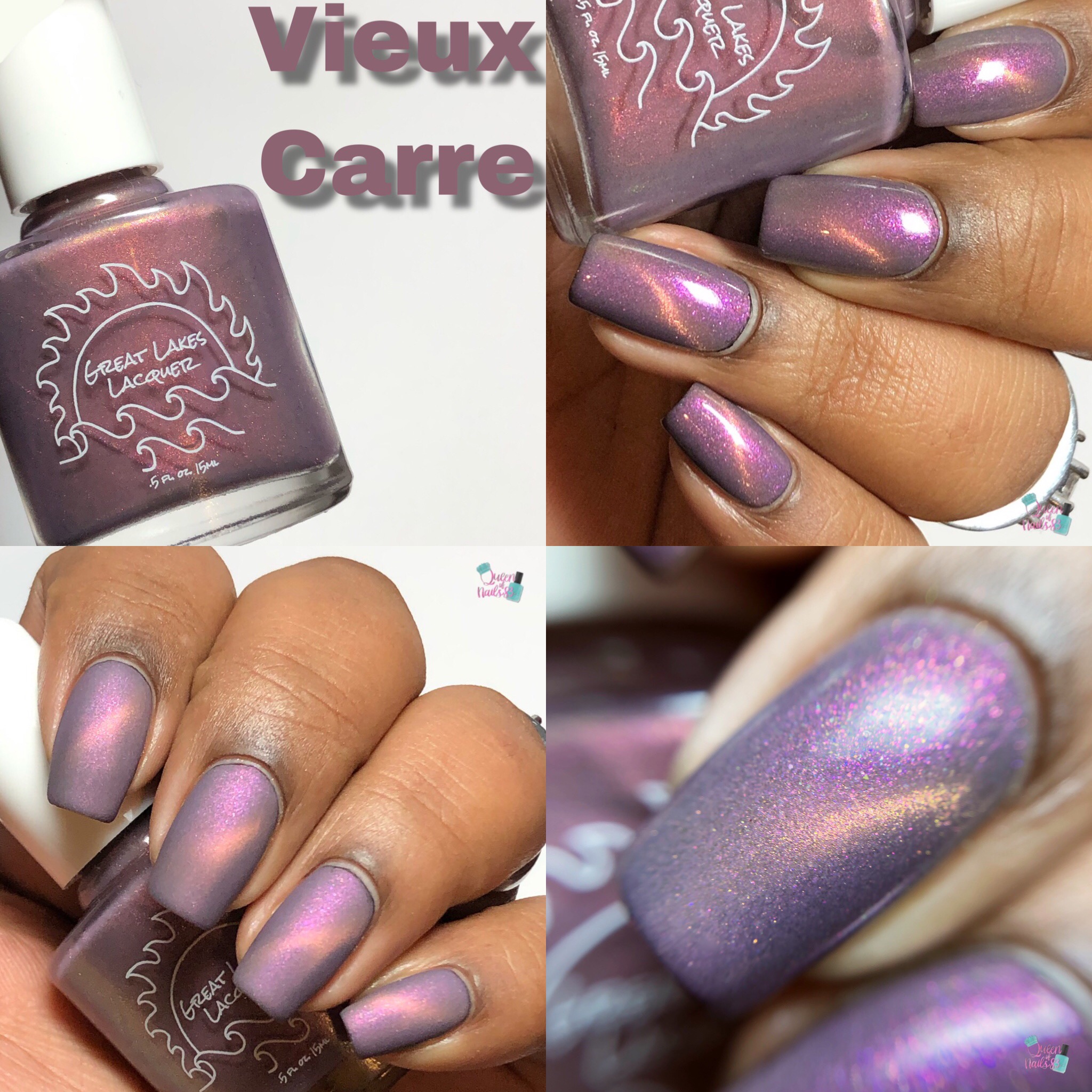 Showers For Flowers Collection
Afternoon Storms
A deep blurple with a stunning green to magenta to red shifting aurora shimmer.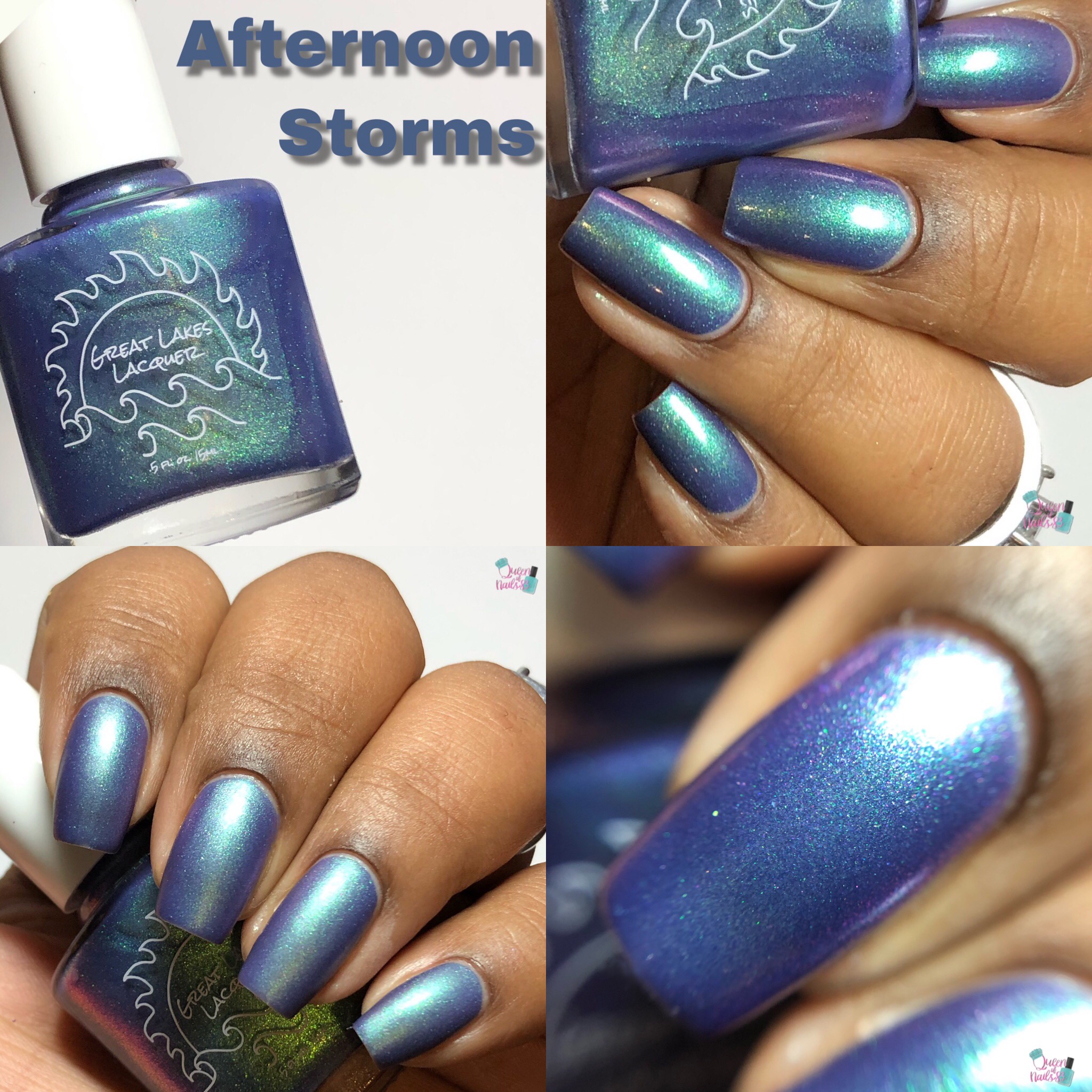 Morning Rain
 A pale blue leaning gray with strong rose copper shimmer and sheen.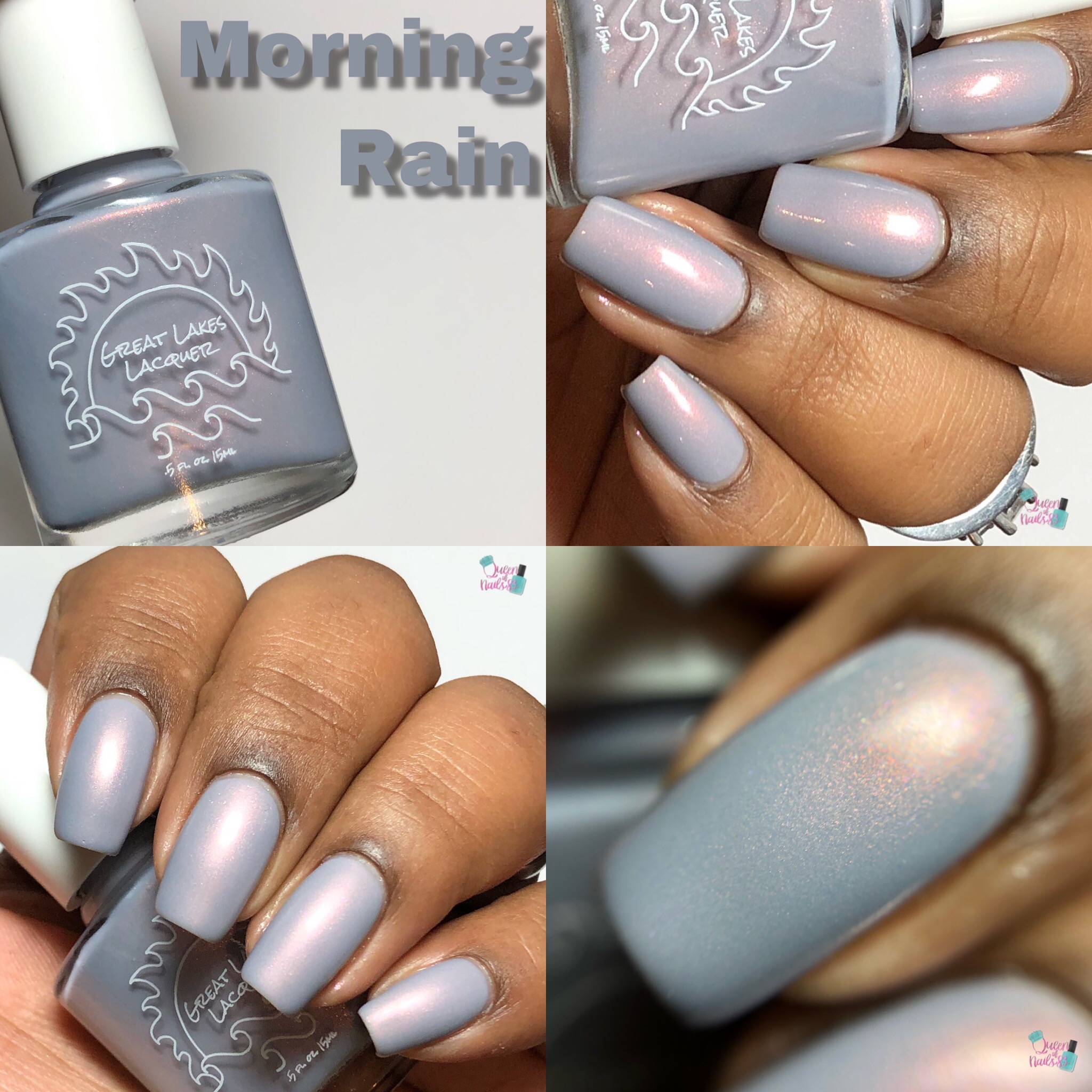 Nature's Bouquet (T)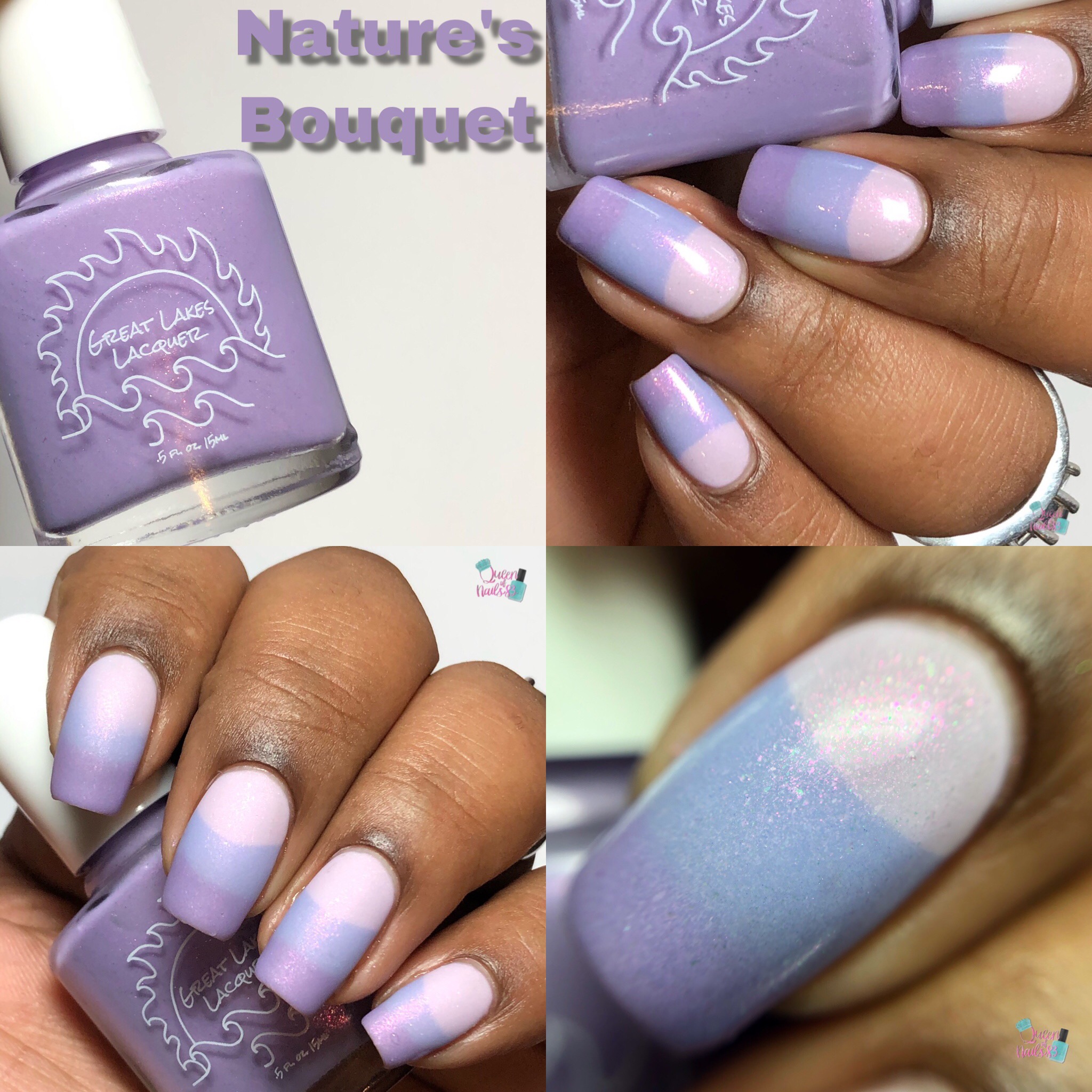 A lavender to sky blue to light baby pink tri-thermal accented with hot pink to aqua shifting aurora shimmer.
Peonies For You
A dusty pink lavender filled with aqua to blue to purple shimmer and shift.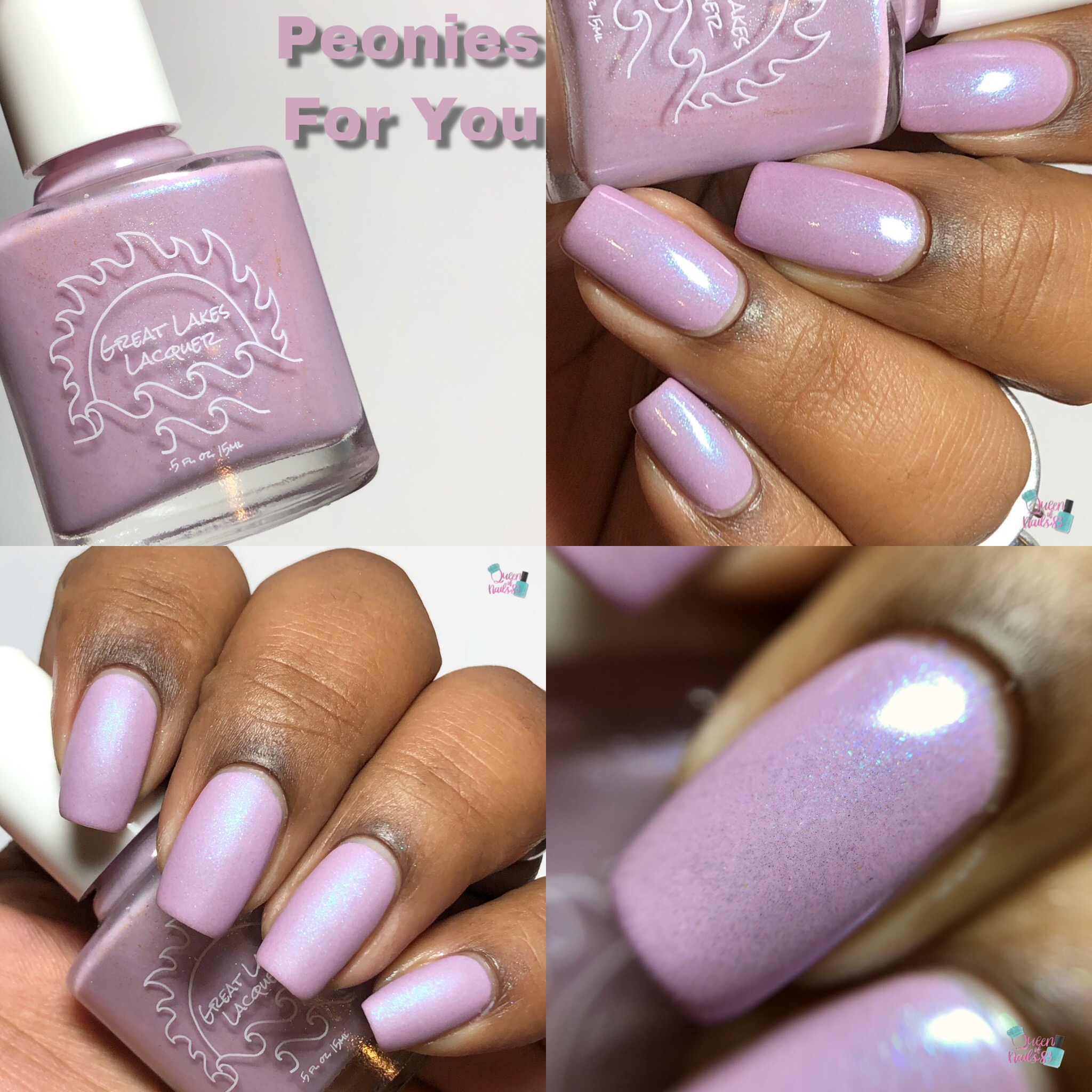 Stop & Smell The Lilacs
A light, blue leaning blurple with a stunning red to gold to green shifting aurora shimmer.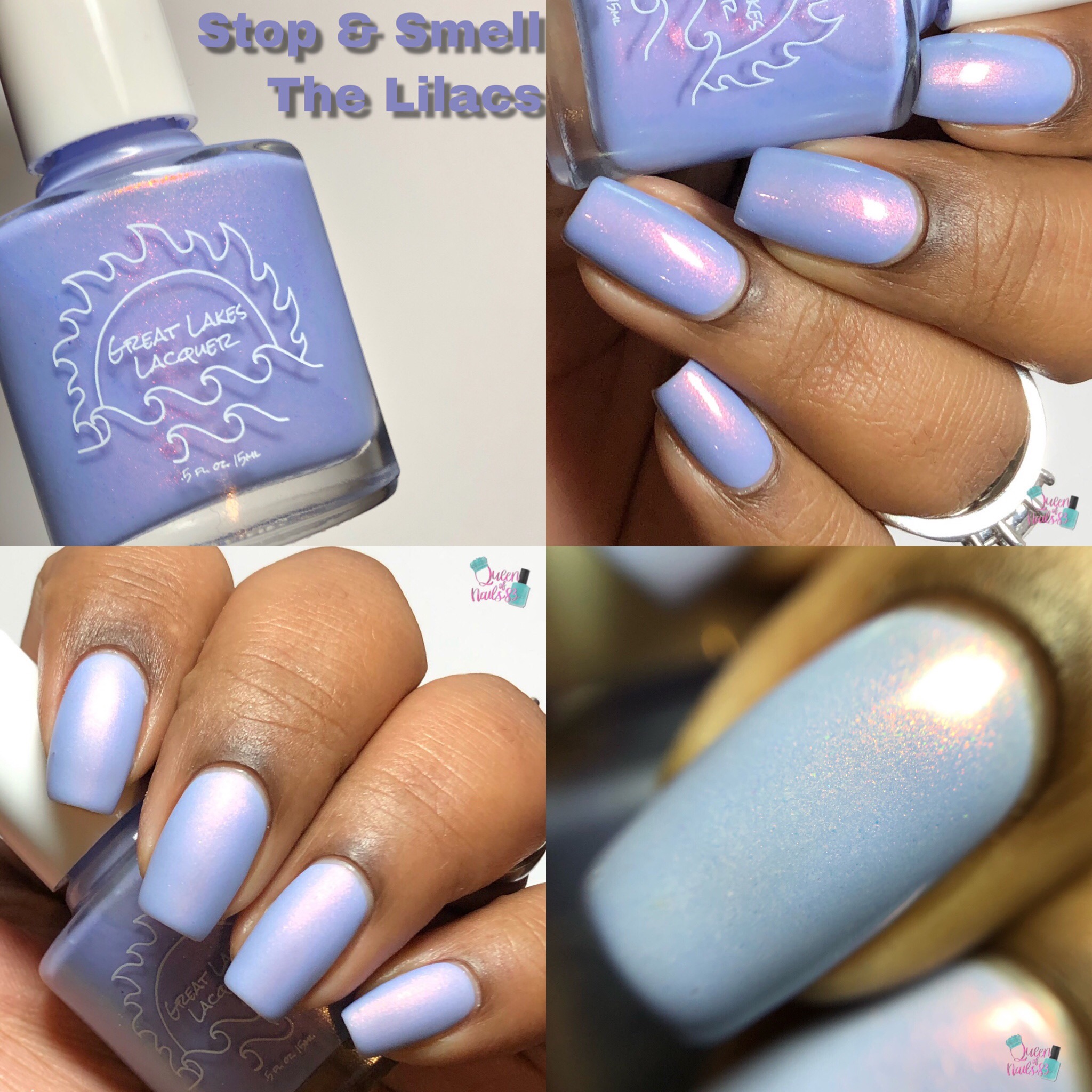 Tend Your Grass
A spring kelly green stuffed with a magenta to red to lime green shifting aurora shimmer.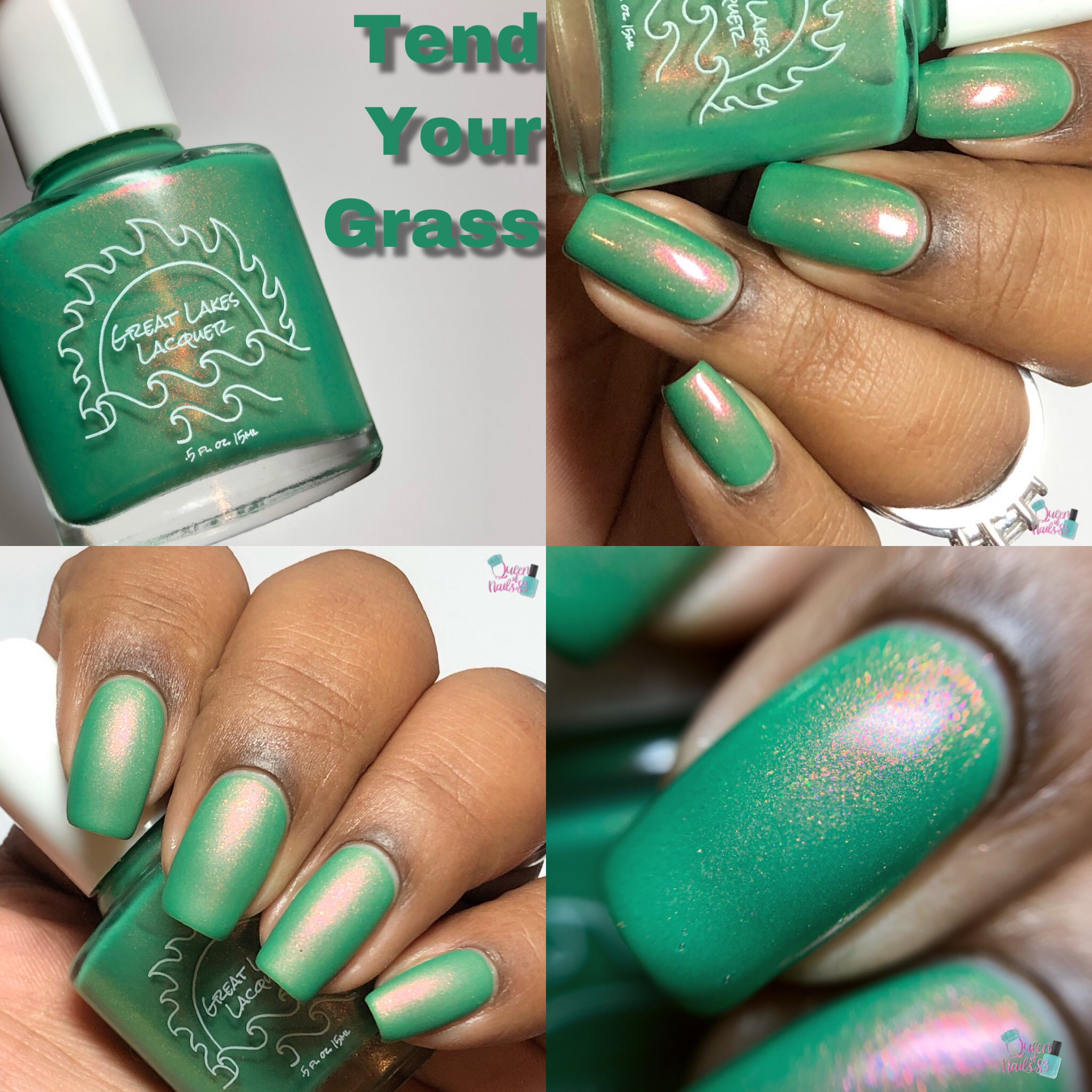 Water Your Garden
A light aqua filled with pink to bright aqua shifting sparkle.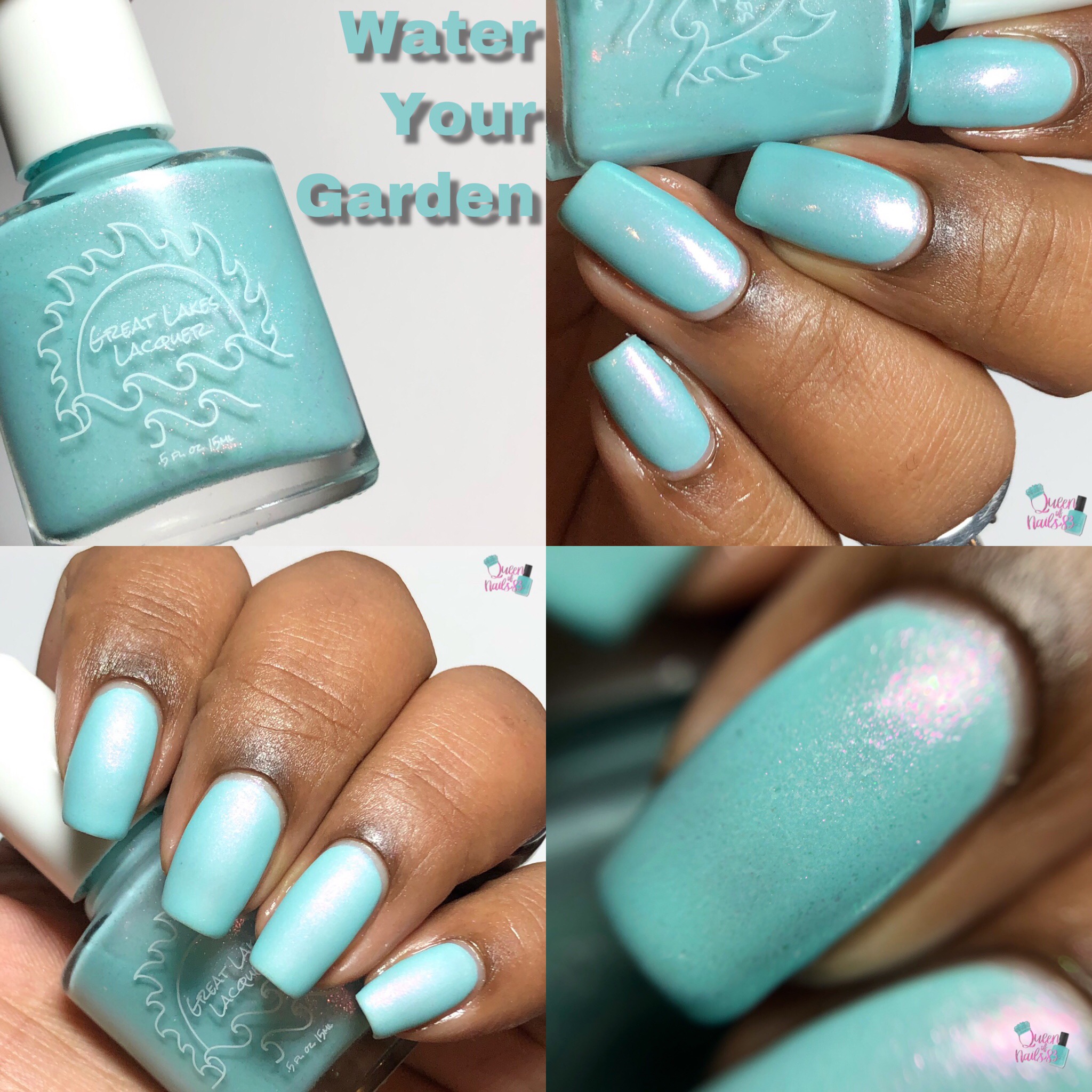 Toppers Trio
(swatches shown over black)
Glass On
An orange to gold to green shifting iridescent flakes swimming in a shifting blue to purple shimmer.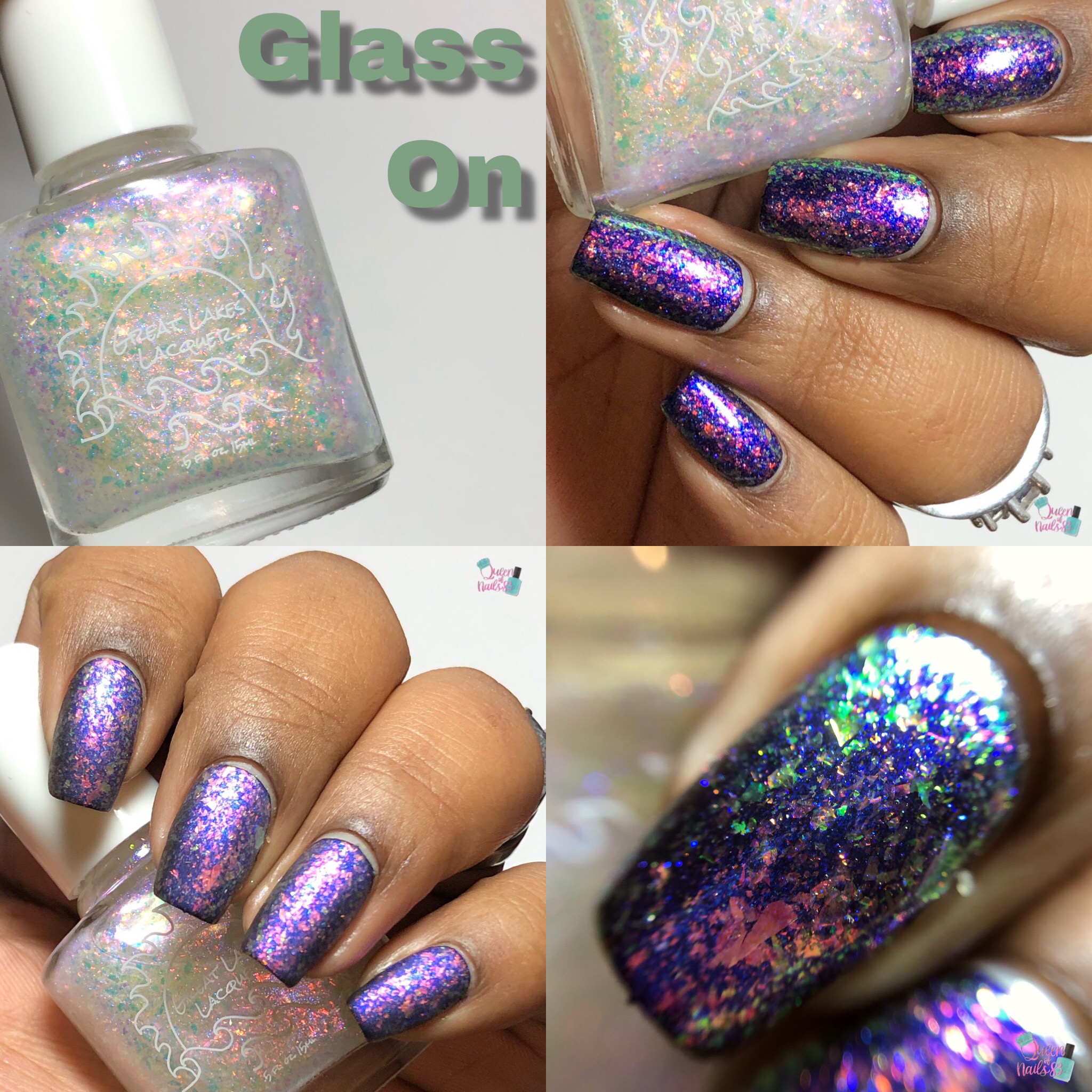 Lake Effect
A green to blue to pink shifting iridescent flakes swimming in a shifting green to purple to red shimmer.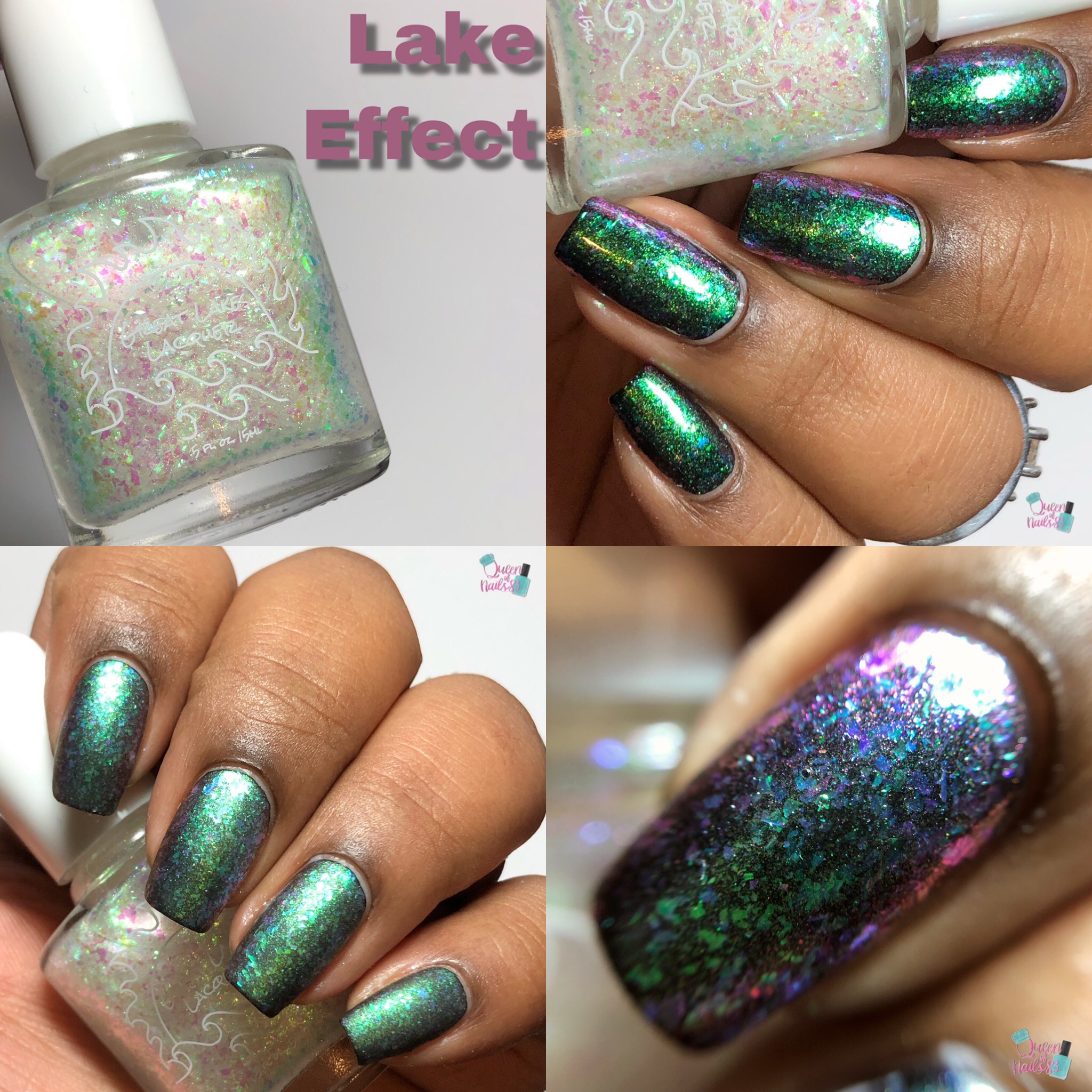 Spring Forward
A pink to blue to green shifting iridescent flakes swimming in a magenta to orange to gold shifting shimmer.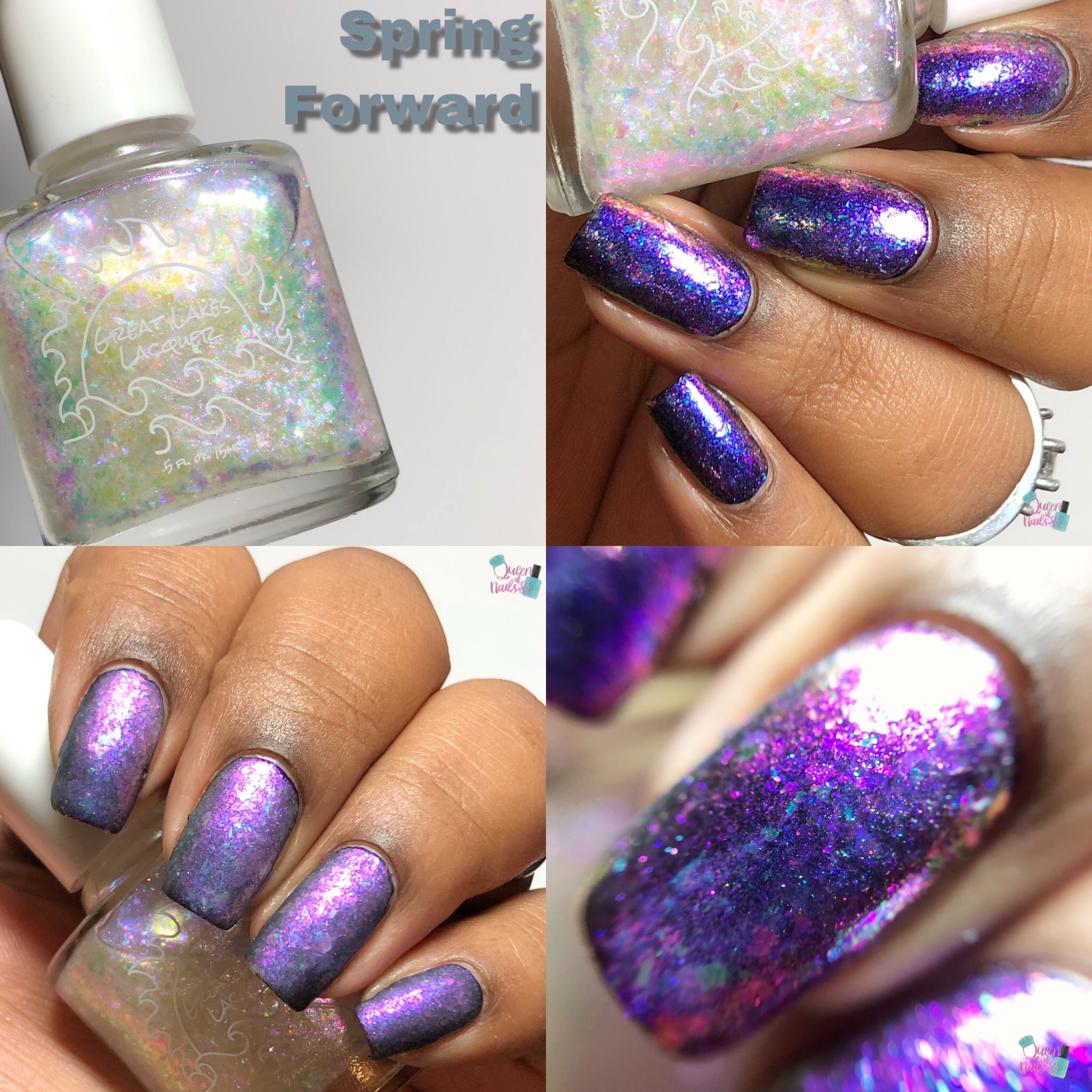 Sunset Duo
To the East
A vivid sunset purple showing shifts of sky blue, magenta, orange, gold, and lime.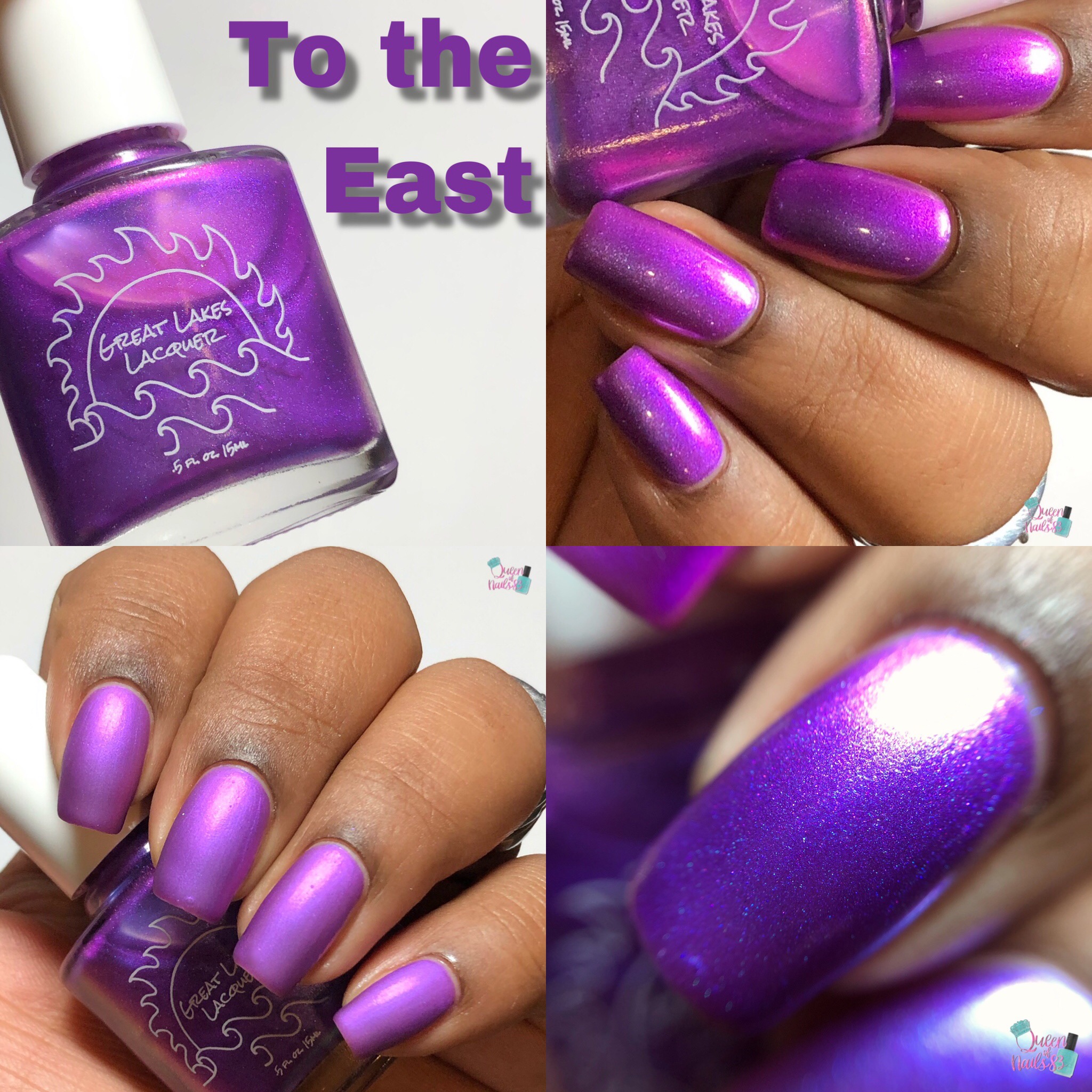 To the West
A murky orange based multichrome that shifts primarily through purple, red, orange and blue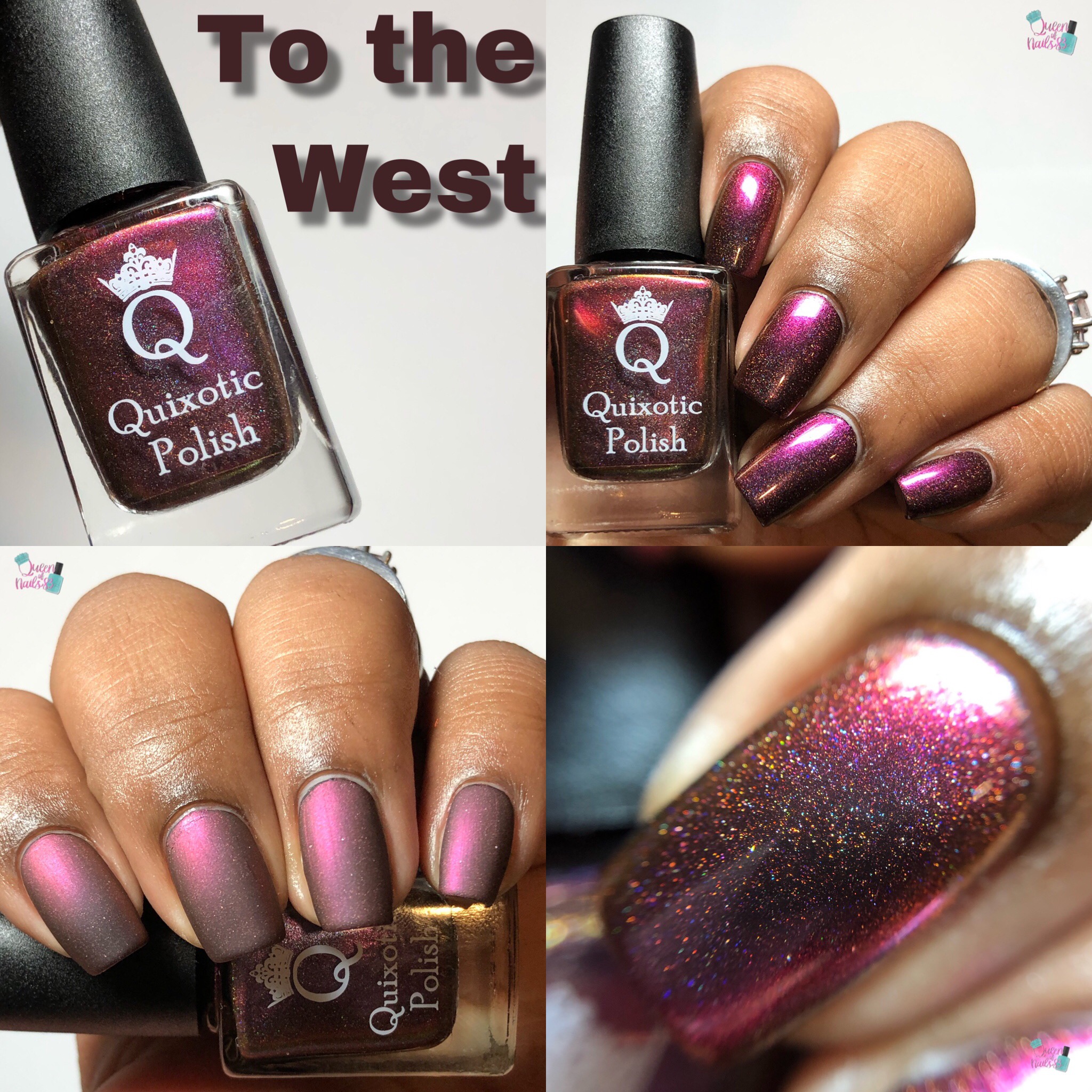 Great Lakes Lacquer – Polish Con New Orleans 2019, Showers For Flowers Collection, Topper Trio and Sunset Duo
Fairy Program: No
Opacity: swatches shown in 3 coats
Price: $12/show $13/online
Showers For Flowers Collection – $80/show and $85/online

Topper Trio – $33/Trio or $12/each at Con and online

Duo (not sold separately) – $22/show and $25/online
Availability: Saturday, April 6th at PCNOLA 2019 and online starting the 12th at Noon EST
Great Lakes Lacquer
To stay in the know of all things Polish Con, shop, like, join and follow
**Polish Con**
The Polish Convention New Orleans
Sat, April 6, 2019
1:00 PM – 6:00 PM CDT
Ponchatrain Convention & Civic Center
4545 Williams Blvd
Kenner, LA 70065
*Like, Comment and Subscribe*
Eat, Laugh, Polish, Repeat
Queen of Nails 83

💕