Hey Sugas!!! I hope you're not tired because the Polish Con train is just heating up and the final stop… New Orleans!
From the all-star brand that brought you such greats as The Wilds of Arizona parts 1 & 2, the Spring Punk Quad and Sirens of the Summer, allow me to introduce you to another Polish Con veteran all the way from Arizona, Rachel of Rogue Lacquer!
***insert applause and cheering here***
Rachel is ready to take Polish Con by storm with 3 bayou bombshell limited editions and her newest, upcoming collection debuting at PC, Adventure Awaits: Isle of Wight!!! Let's take a look!
Enjoy….
**All swatches are done using liquid latex peel off base coat, glossy QDTC and matte topcoat. Swatch photos are taken using artificial lights.**
Event Limited Editions
Voodoo Doll
An ox blood crelly with gold to red shimmer and green/gold/purple color shifting flakes and smattered holo.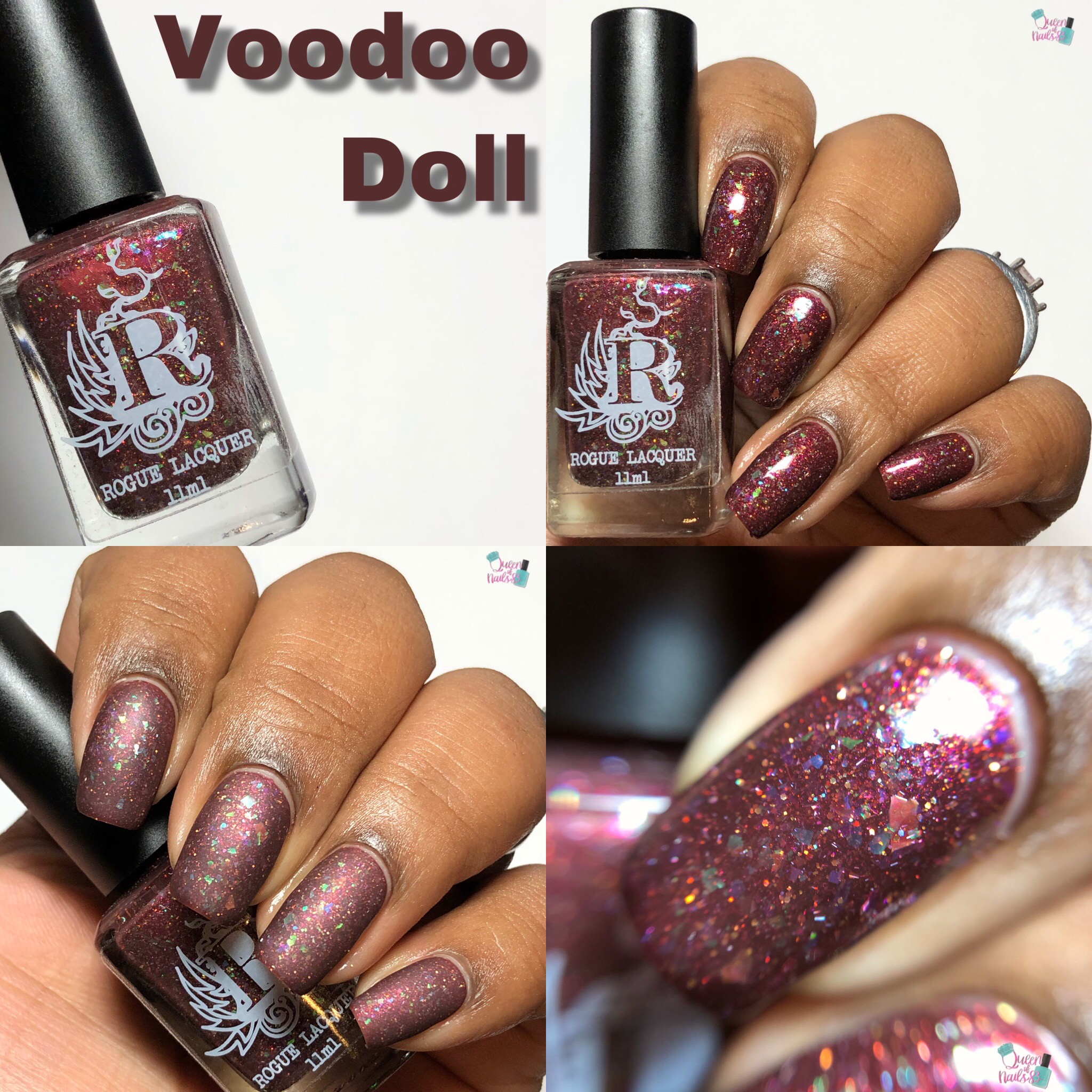 Gris-Gris
A grape purple with red to green shifting aurora shimmer with green, orange, red purple color shifting flakes and soft scattered holo.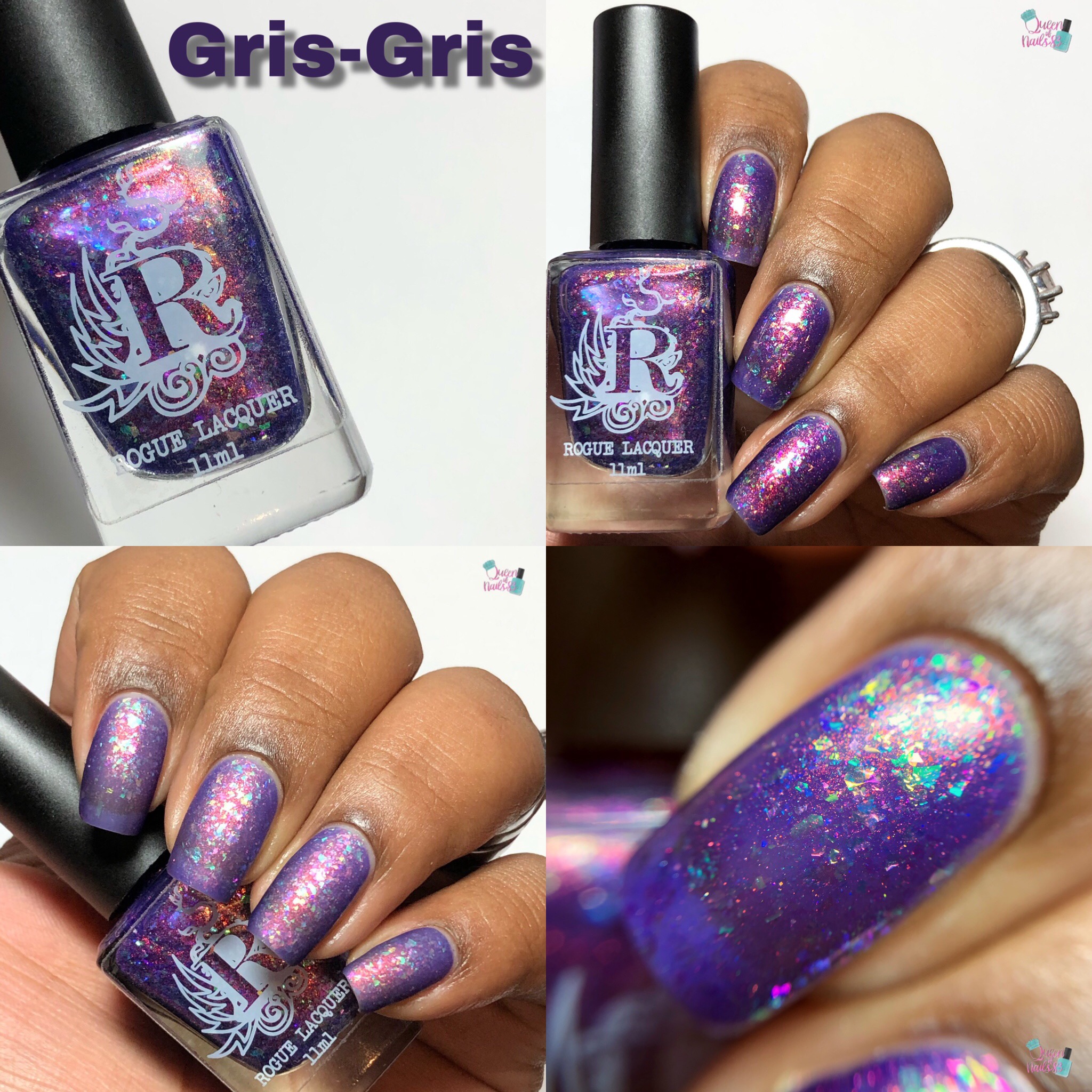 Charmed (T)
A purple to blue to turquoise tri-thermal with scattered holo and soft rainbow shifting shimmer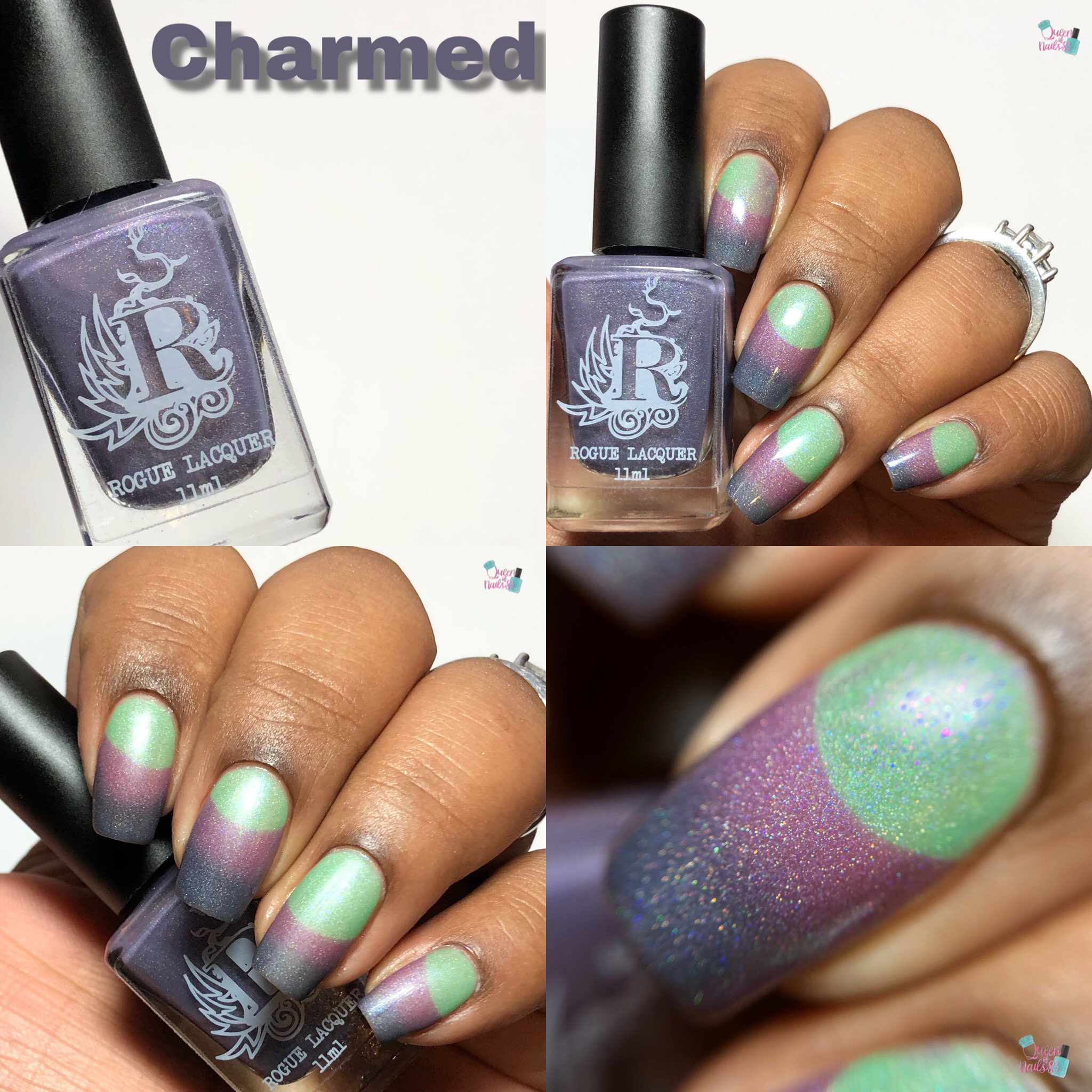 Adventure Awaits: Isle of Wight Collection
Alum Bay
A sandy holo base with copper, red, bronze, silver ucc flakes to represent the different color sands.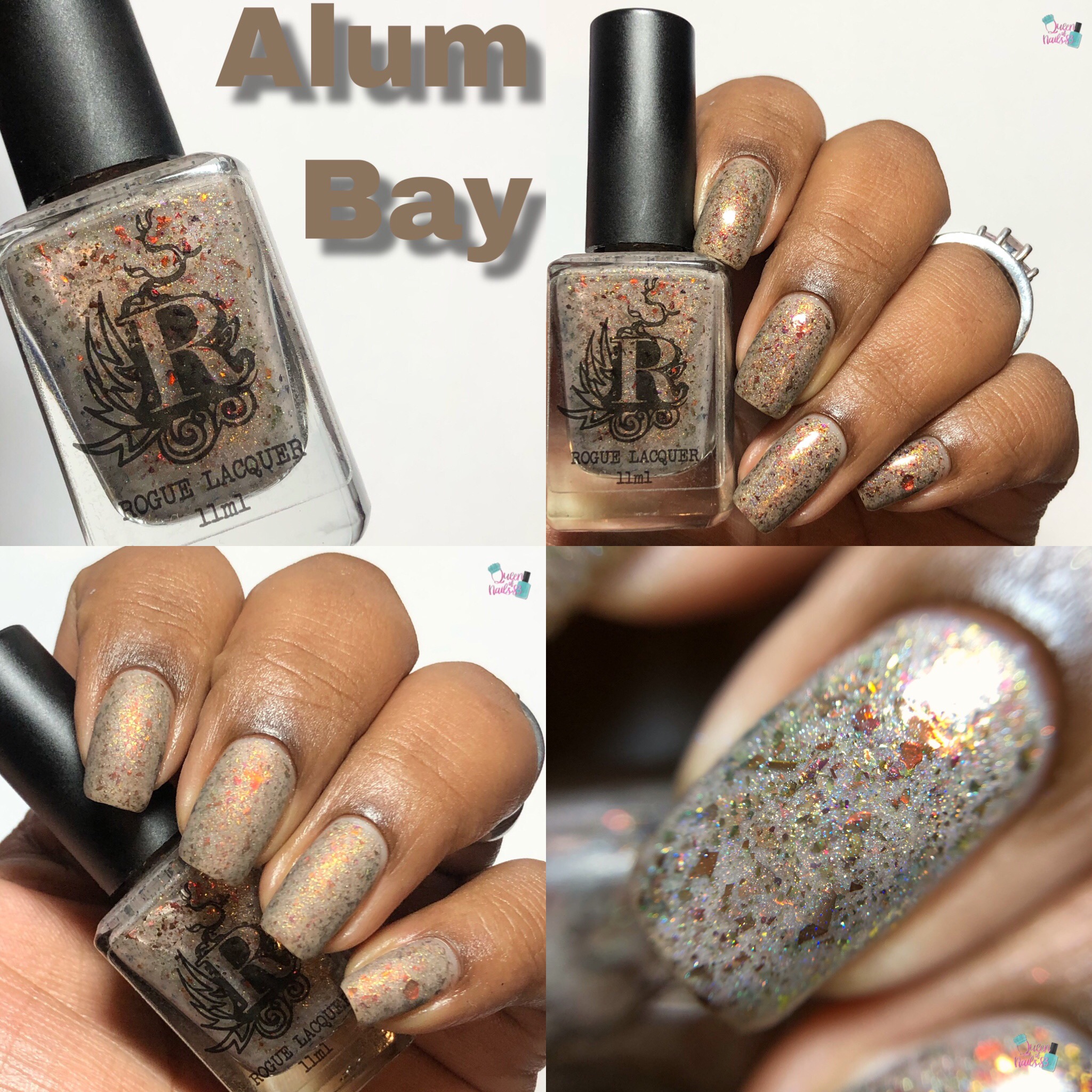 Prawn Cocktail
A bright pink leaning coral with red to gold shifting shimmer and soft linear holo.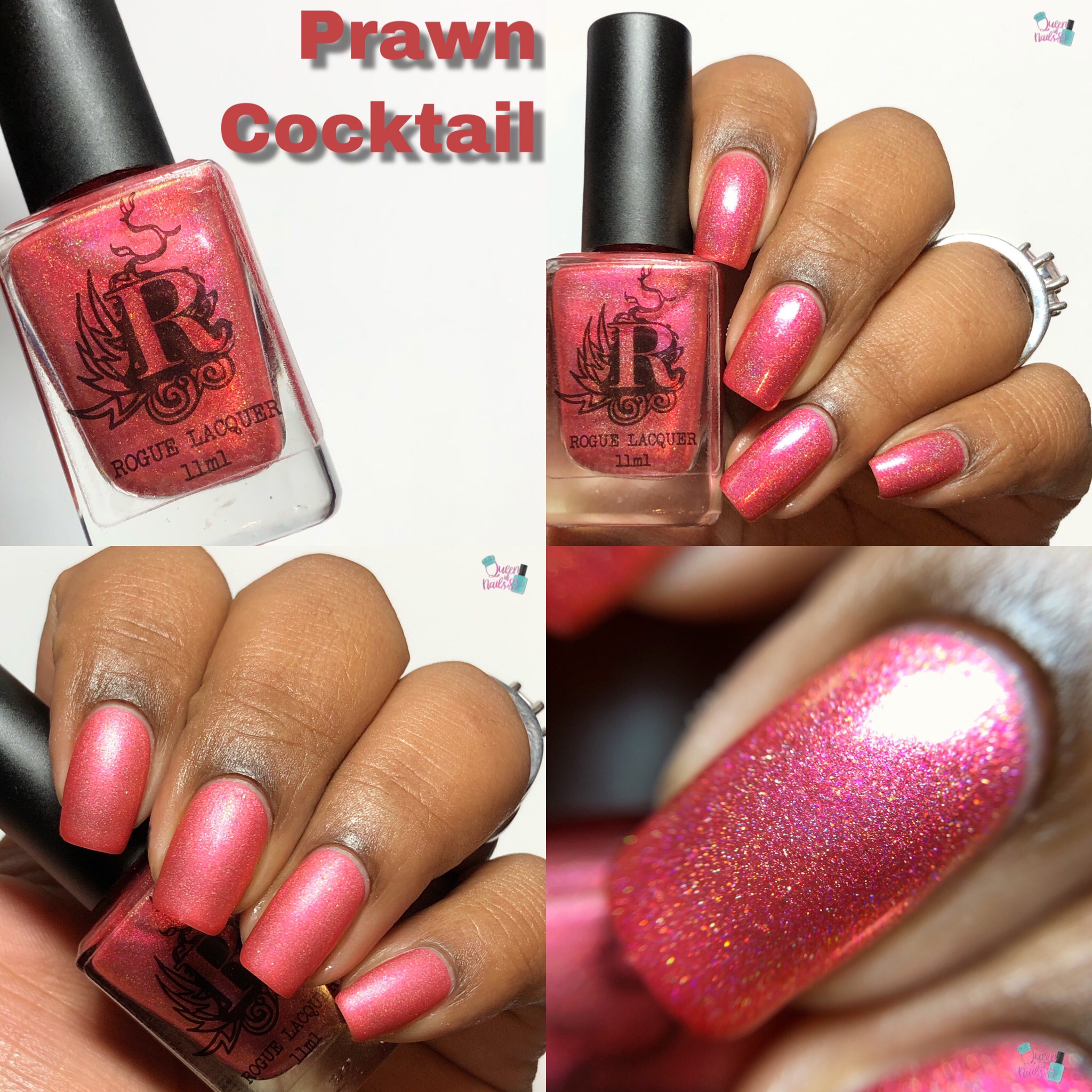 Shanklin Chine
A spearminty holo with strong red to green aurora shift and micro holo sparkle.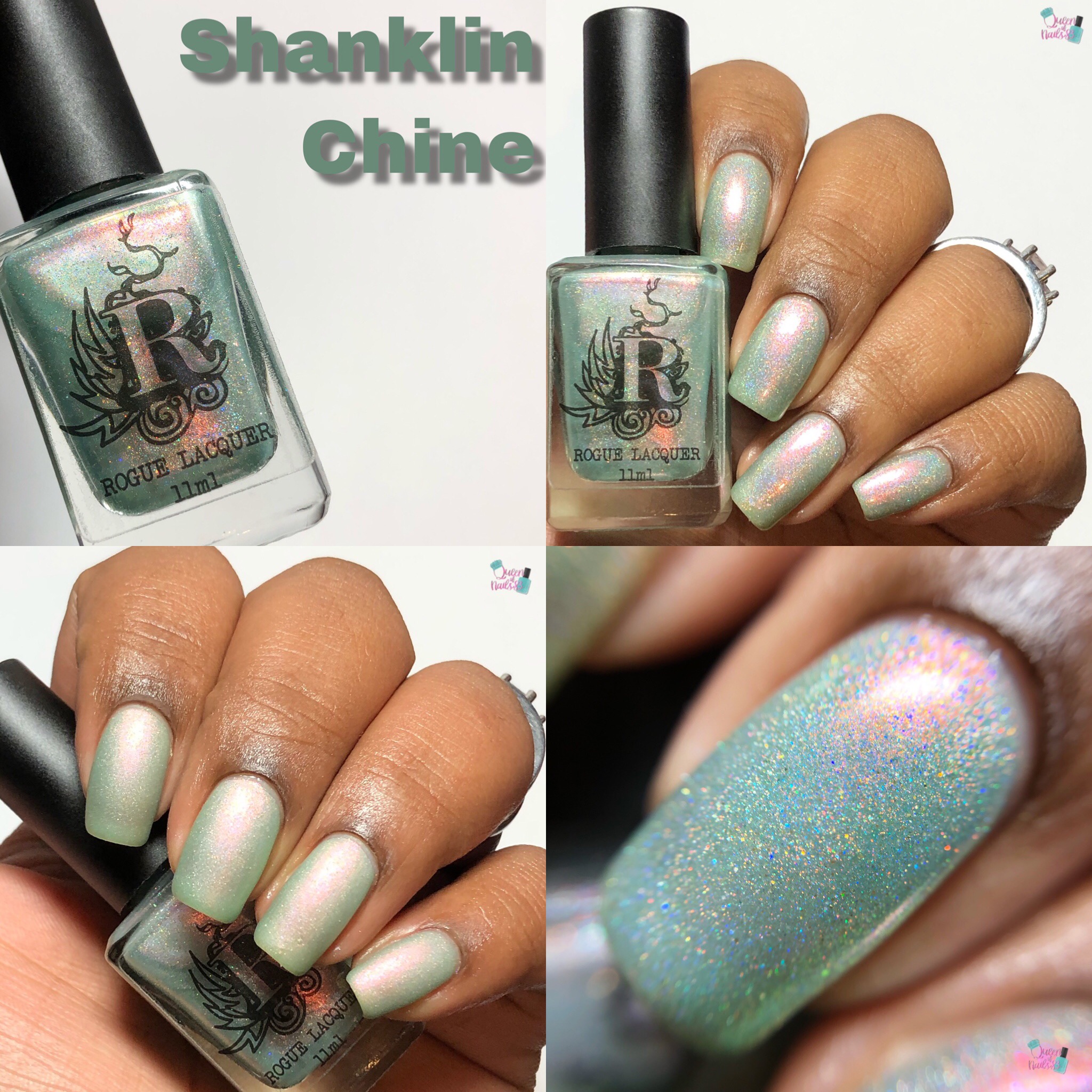 Carisbrooke Castle
A stone gray crelly with micro silver specks and green to copper ucc flakes.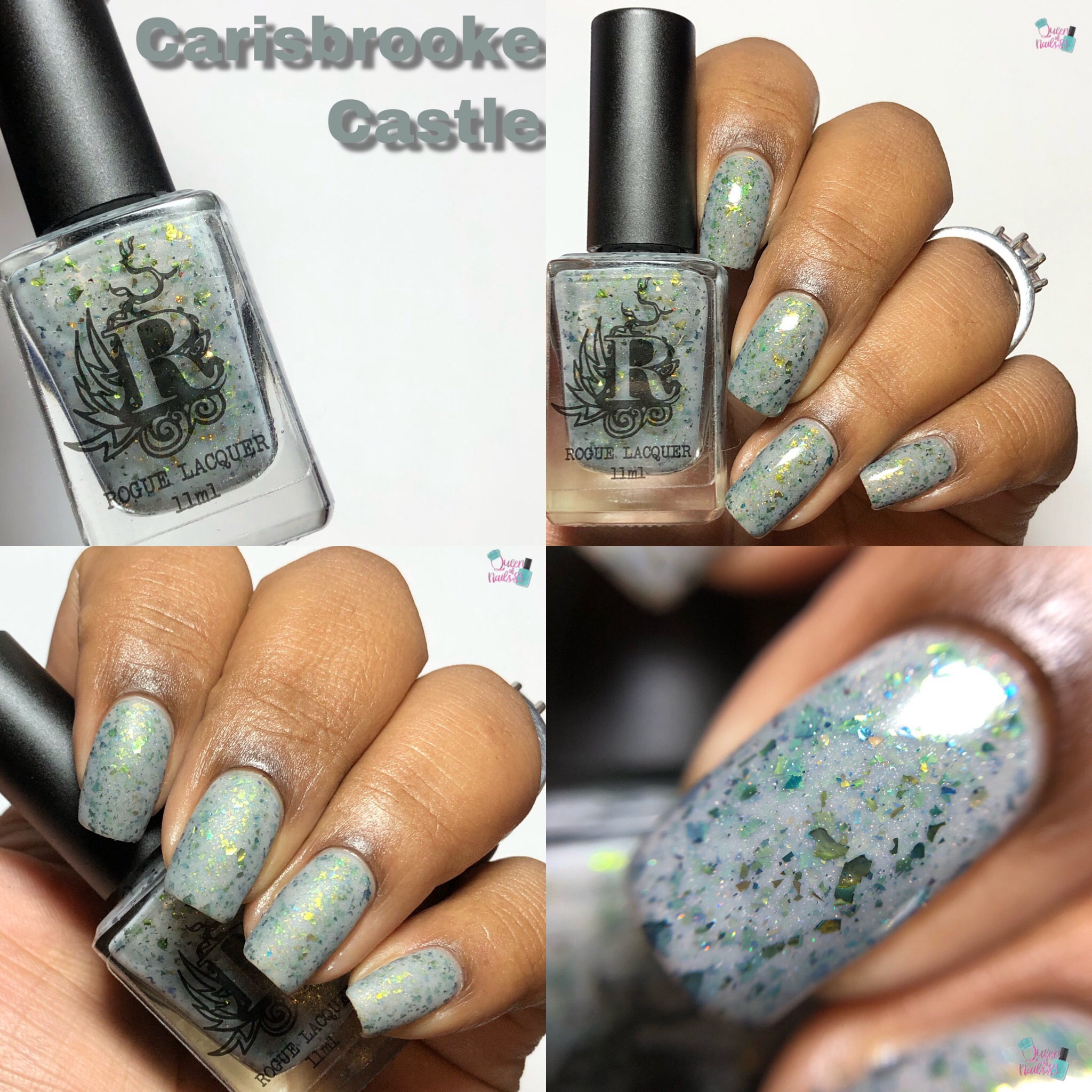 Rogue Lacquer – Polish Con New Orleans 2019 and The Adventure Awaits: Isle of Wight Collection
Fairy Program: Yes
You may be wondering…. what is the FAIRY PROGRAM????
It's simple!!! It's a virtual shopping experience which allows those that are unable to attend Polish Con the opportunity to shop along and join the fun! Allow Polish Con Fairy, organized and fulfilled by the ladies of Fair Maiden (the founders of Polish Pickup) to be your one-stop shop for event overpours, RTPC (Road to Polish Con A & B), LEs, Exclusives, etc.
Upcoming Dates
3/30 – Wish list shopping will begin

4/6 – Shop opens at 1pm cst

4/9 – shop closes
Please join the Facebook Fan Group for more details and information. Please note – not all makers/brands will be participating in the is feature. 
Opacity: swatches shown in 3 coats
Price: 
Polish Con Limited Editions

$12 each or $33 of all 3

Adventure awaits: Isle of Wight

$11 each or $40/set

$6 door buster and a $14 grab bag that will include an exclusive polish

Extra specials $5 off $50 purchase $10 off $100 purchase
Availability: Saturday, April 6th at PCNOLA 2019 and online Wednesday, April 10th at 7pm pacific. 
Rogue Lacquer
To stay in the know of all things Polish Con, shop, like, join and follow
**Polish Con**
The Polish Convention New Orleans
Sat, April 6, 2019
1:00 PM – 6:00 PM CDT
Ponchatrain Convention & Civic Center
4545 Williams Blvd
Kenner, LA 70065
*Like, Comment and Subscribe*
Eat, Laugh, Polish, Repeat
Queen of Nails 83

💕