PLEASE NOTE – THIS POST DOES CONTAIN VIP BAG SWATCHES
***For fun, read intro with a proper English accent**
Once upon a time there were 2 of the sweetest Fair Maidens whom we will call Adrienne and Sarah. These 2 were the greatest of friends who found that they had an even greater love and fondness with nail polish. The 2 set out to fashion wondrous creations that have adorned nails and have been the base of many great manicures for years. Fast-forward to present day, as the 2 prepare to travel the lands from Minnesota to Louisiana with bountiful lacquers for one such momentous event known to the people of the indie nail polish world as Polish Con. 
In true Fair Maiden style, the pair have created 3 event polishes along with a VIP. Hold your britches chap, let's take a look!
Enjoy….
**All swatches are done using liquid latex peel off base coat, glossy QDTC and matte topcoat. Swatch photos are taken using artificial lights.**
King Cake (VIP)
An emerald green shifts to blue/violet with holo sparkle and golden flakes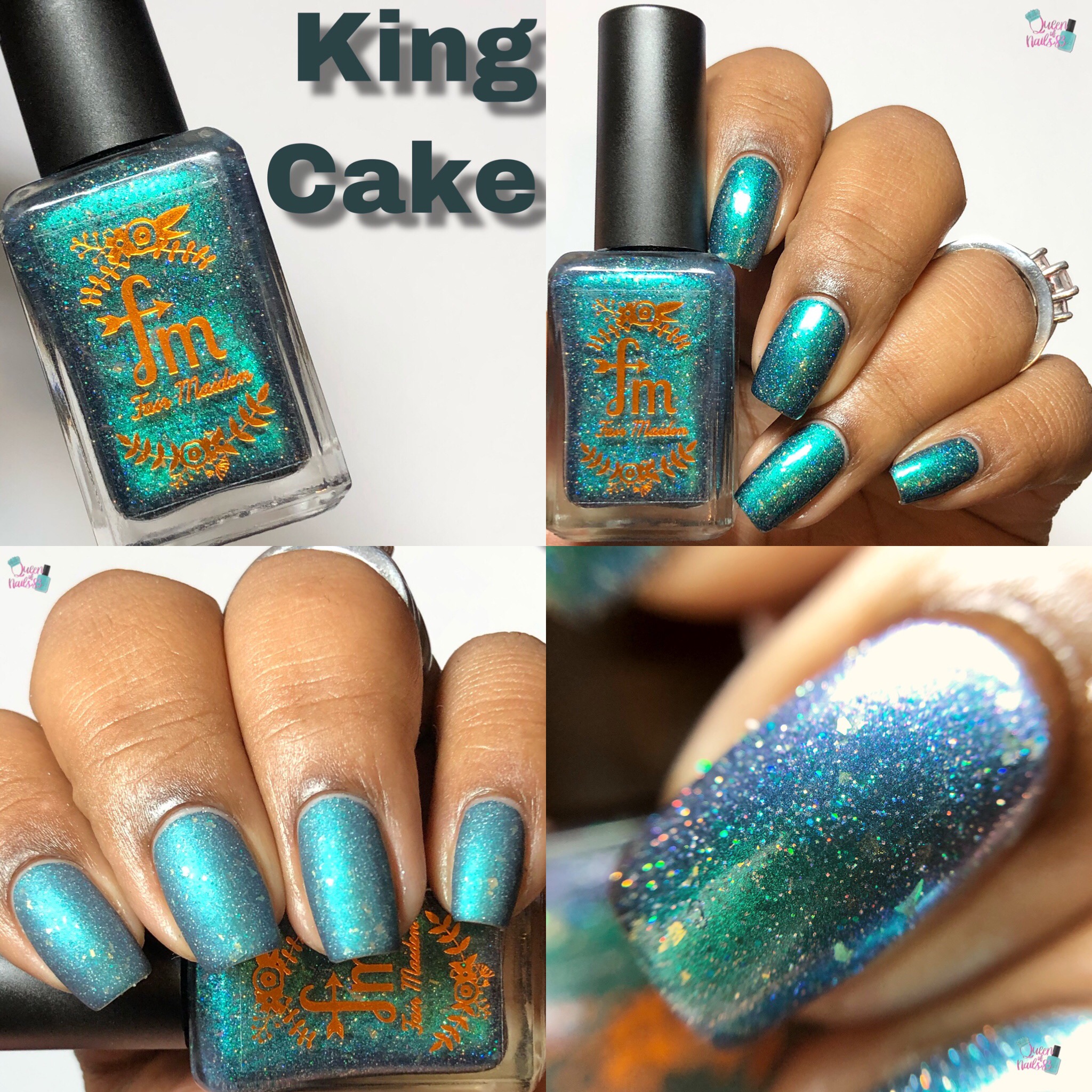 Fais Do Do
A pastel purple holo with color shifting shimmer and flakes green/golden/red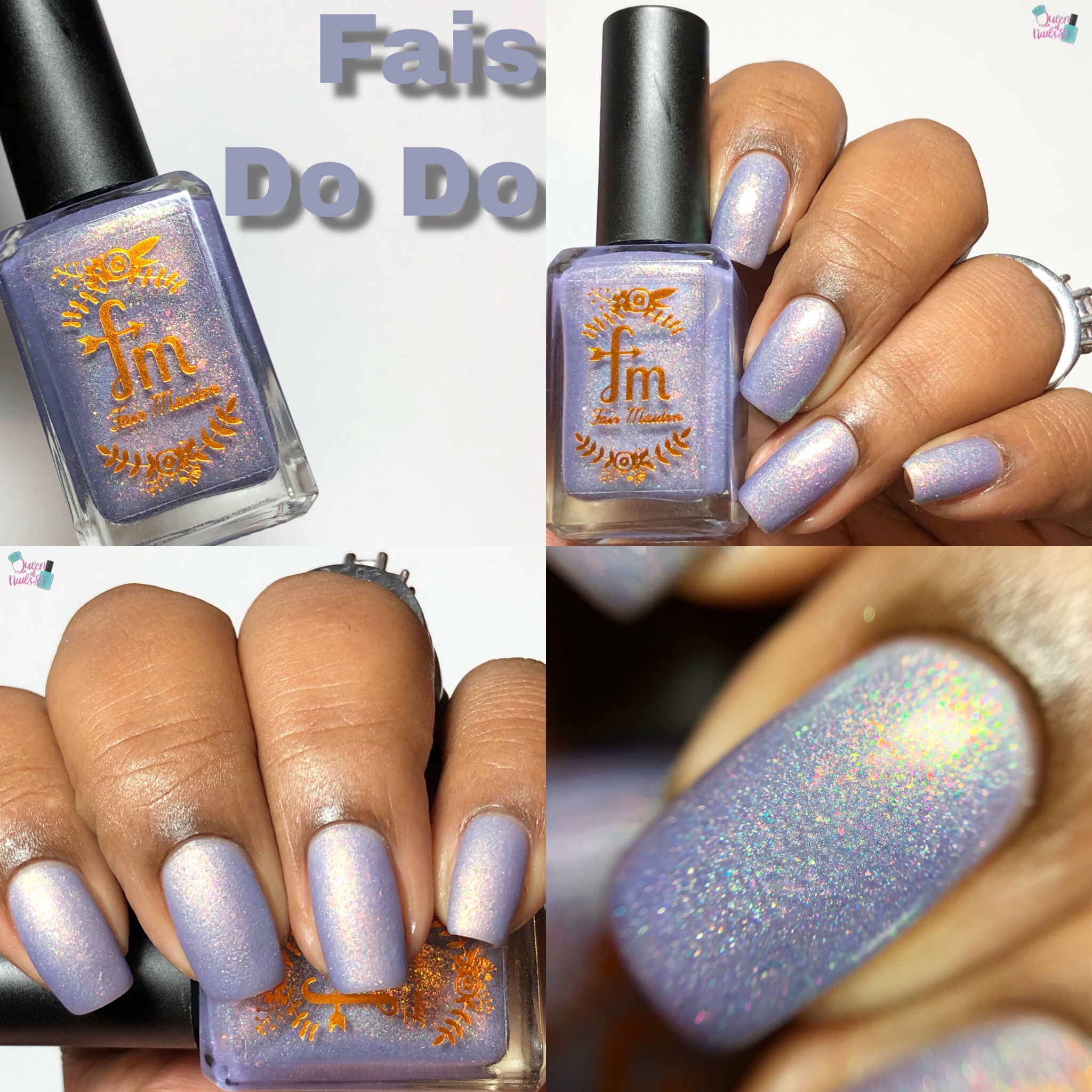 Chasing Spirits (M)
A navy/violet with holo sparkle and multichrome magnetic flakes that shift golden/copper/pink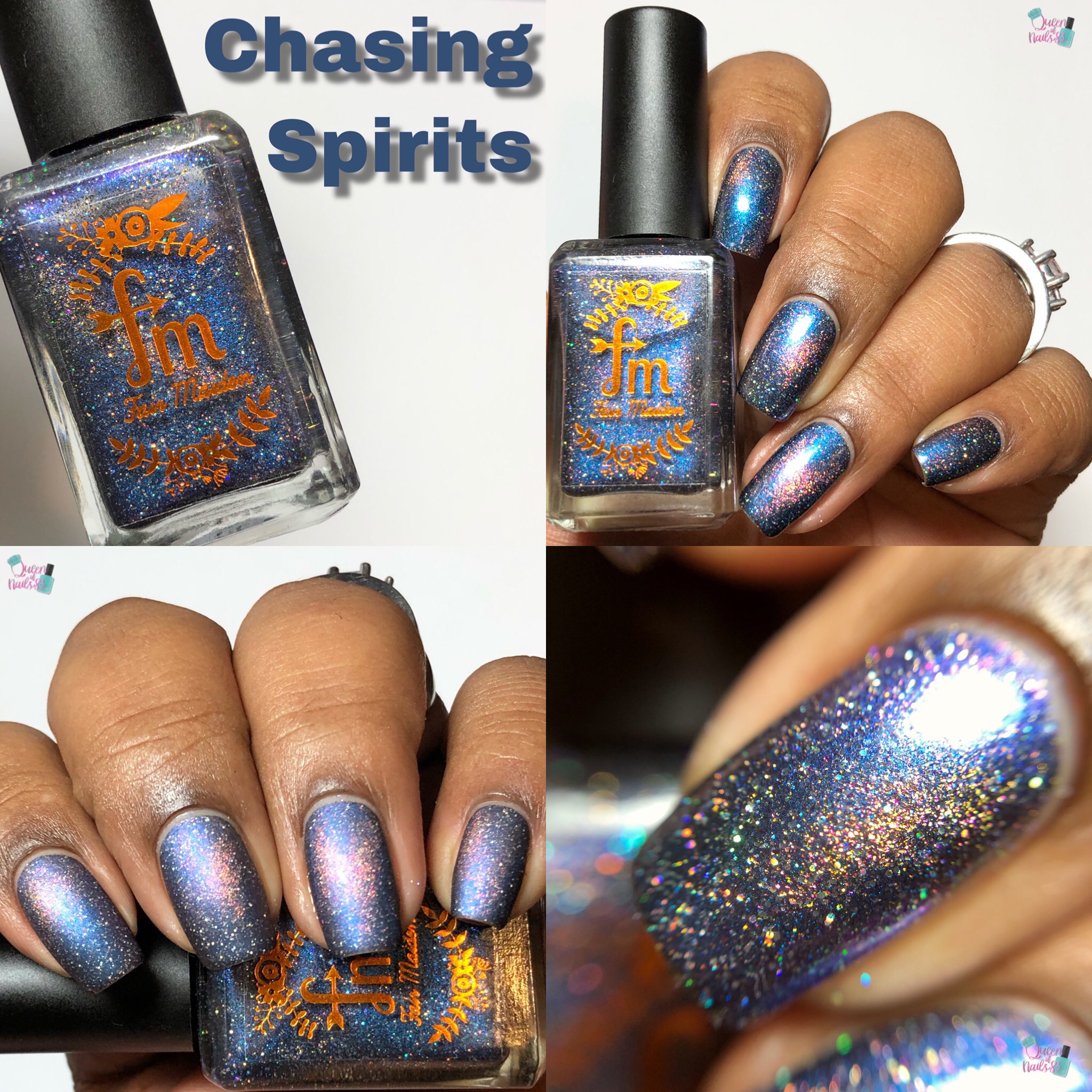 The Green Fairy
A bold aquamarine with pink shimmer with sharp, glowy green shift (where it gets its namesake) with scattered iridescent flakes and holo sparkle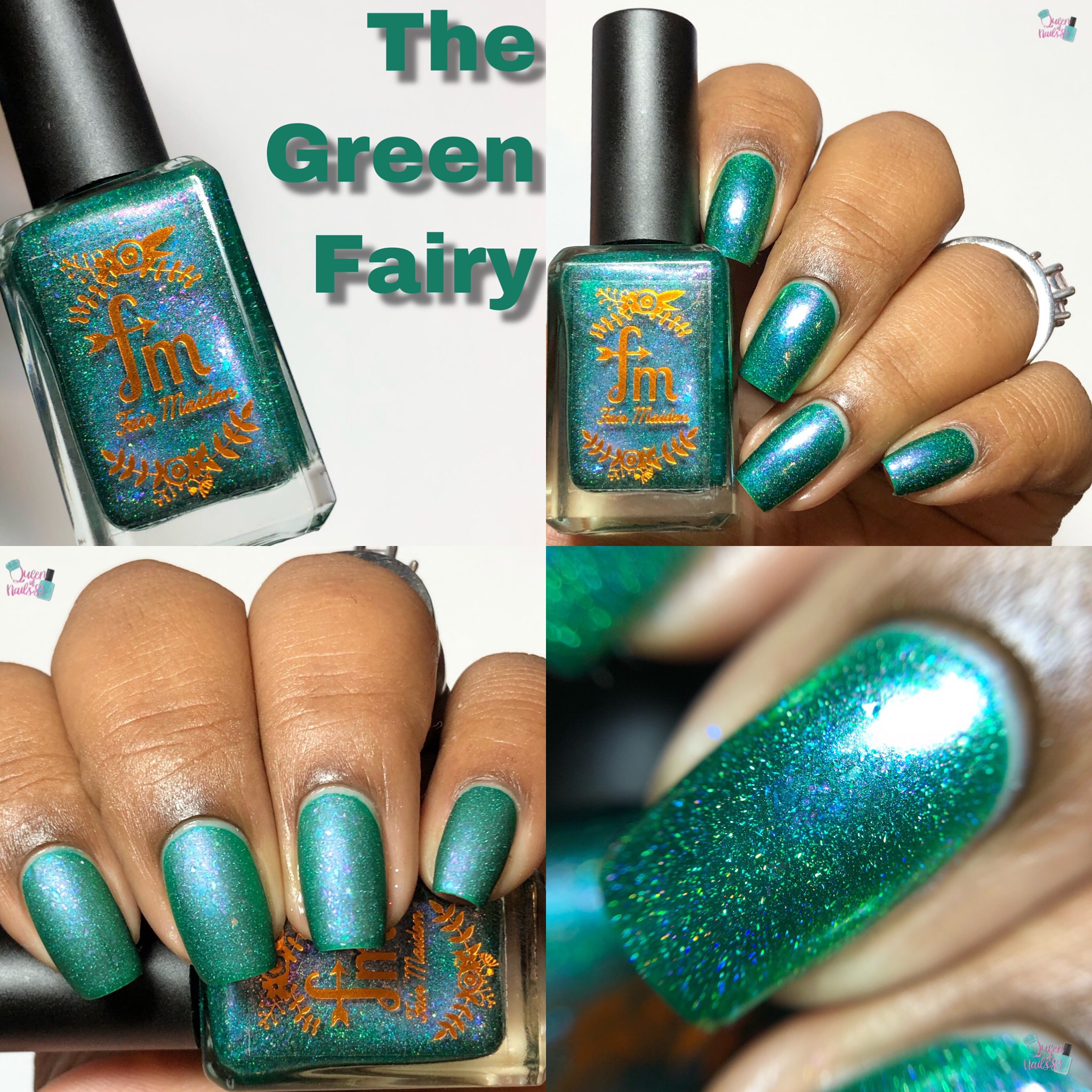 Fair Maiden Polish – Polish Con New Orleans 2019
Fairy Program: Yes
You may be wondering…. what is the FAIRY PROGRAM????
It's simple!!! It's a virtual shopping experience which allows those that are unable to attend Polish Con the opportunity to shop along and join the fun! Allow Polish Con Fairy, organized and fulfilled by the ladies of Fair Maiden (the founders of Polish Pickup) to be your one-stop shop for event overpours, RTPC (Road to Polish Con A & B), LEs, Exclusives, etc.
Upcoming Dates
3/30 – Wish list shopping will begin

4/6 – Shop opens at 1pm cst

4/9 – shop closes
Please join the Facebook Fan Group for more details and information. Please note – not all makers/brands will be participating in the is feature. 
Opacity: swatches shown in 3 coats
Price: $11
Availability: Saturday, April 6th at PCNOLA 2019 and online after event TBA. 
Fair Maiden
To stay in the know of all things Polish Con, shop, like, join and follow
**Polish Con**
The Polish Convention New Orleans
Sat, April 6, 2019
1:00 PM – 6:00 PM CDT
Ponchatrain Convention & Civic Center
4545 Williams Blvd
Kenner, LA 70065
*Like, Comment and Subscribe*
Eat, Laugh, Polish, Repeat
Queen of Nails 83

💕