PLEASE NOTE – THIS POST DOES CONTAIN VIP BAG SWATCHES
Just as Krewes are to Mardi Gras, nail polish brands are to Polish Con. A KREWE is a private, social organization that stages festivities (such as parades or ball) during Mardi Gras in New Orleans or other Carnival seasons. While there will not be any parades for Polish Con, the brands are hard at work preparing LEs, Exclusives, VIPs, table scapes, lighting and surprises for the perfect show and attendee experience. 
Among these KREWES, all the way from Wisconsin, is Cynthia of Alter Ego. The ZULU KREWE herself, she is floating down the MUDDY MISSISSIPPI to THE CITY THAT CARE FORGOT with a hand grenade to quench her thirst. In addition to event polishes, Alter Ego is also debuting their 4-piece Krewe Collection.
Enjoy….
**All swatches are done using liquid latex peel off base coat, glossy QDTC and matte topcoat. Swatch photos are taken using artificial lights.**
Event Polishes
Zulu Crewe – VIP
A golden yellow full of iridescent flakies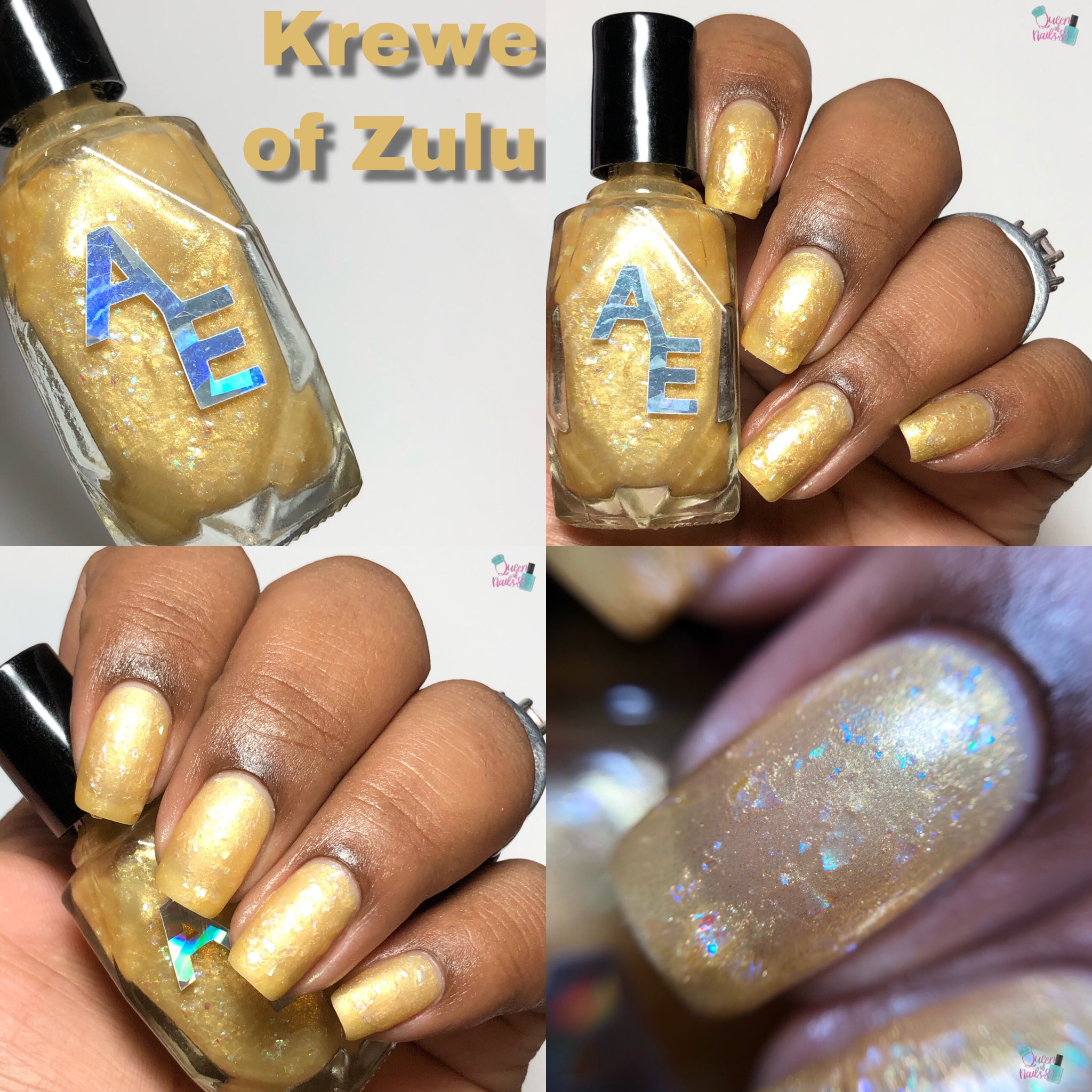 Muddy Mississippi – Exclusive
A muddy medium brown with red shimmer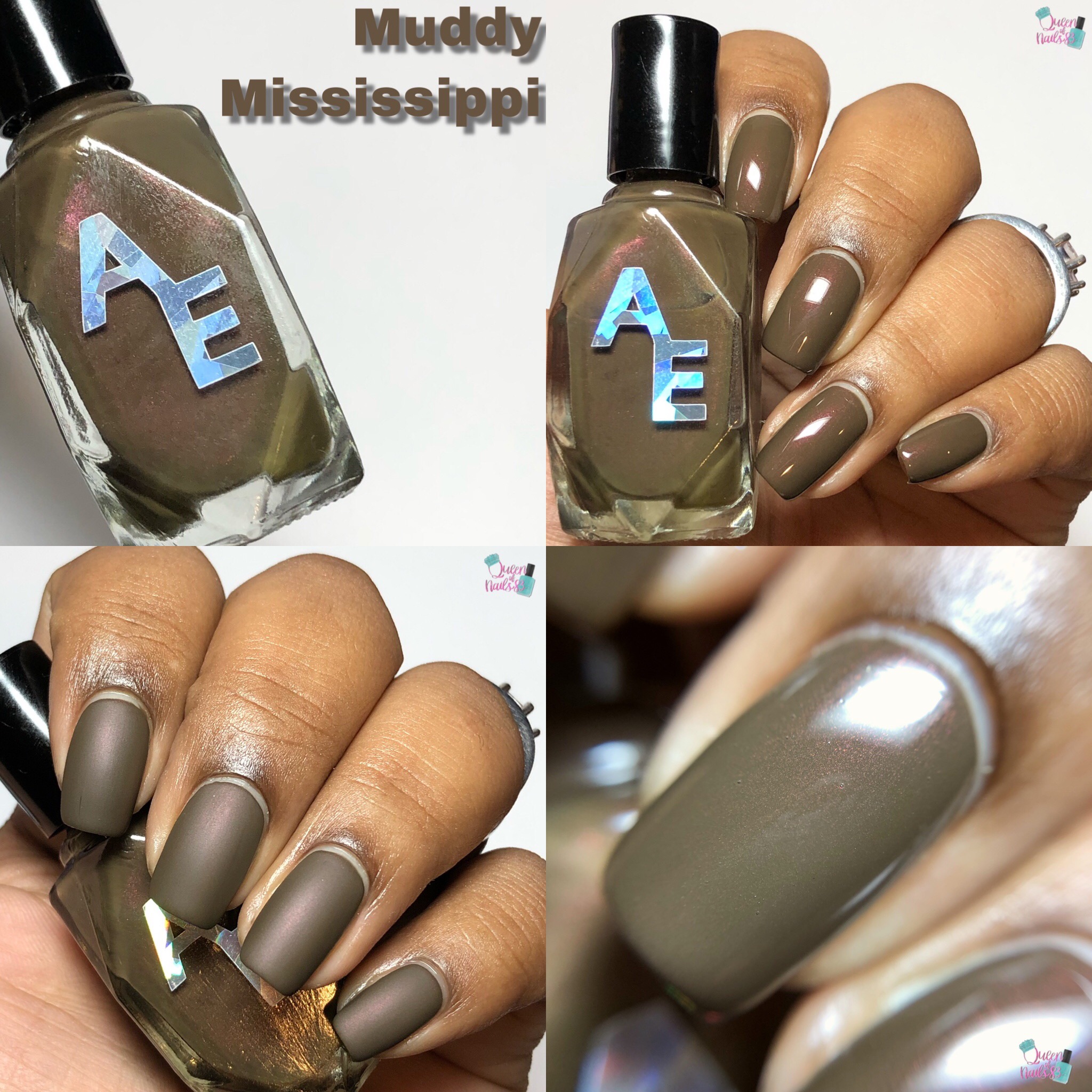 The City That Care Forgot – Exclusive
A neon yellow with blue contrasting shimmer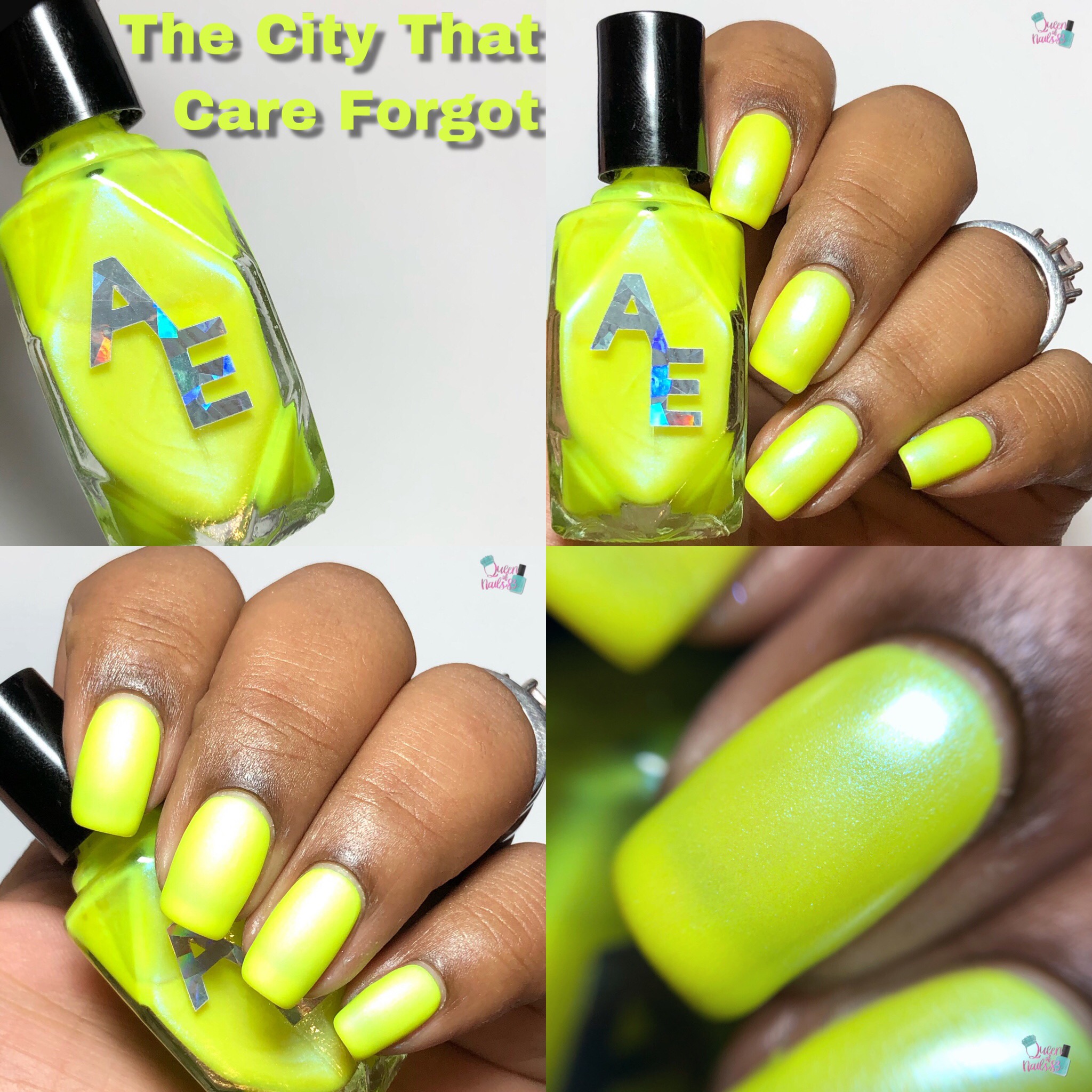 The Krewe Collection
Krewe of Petronius (T)
A purple to pink thermal with shimmer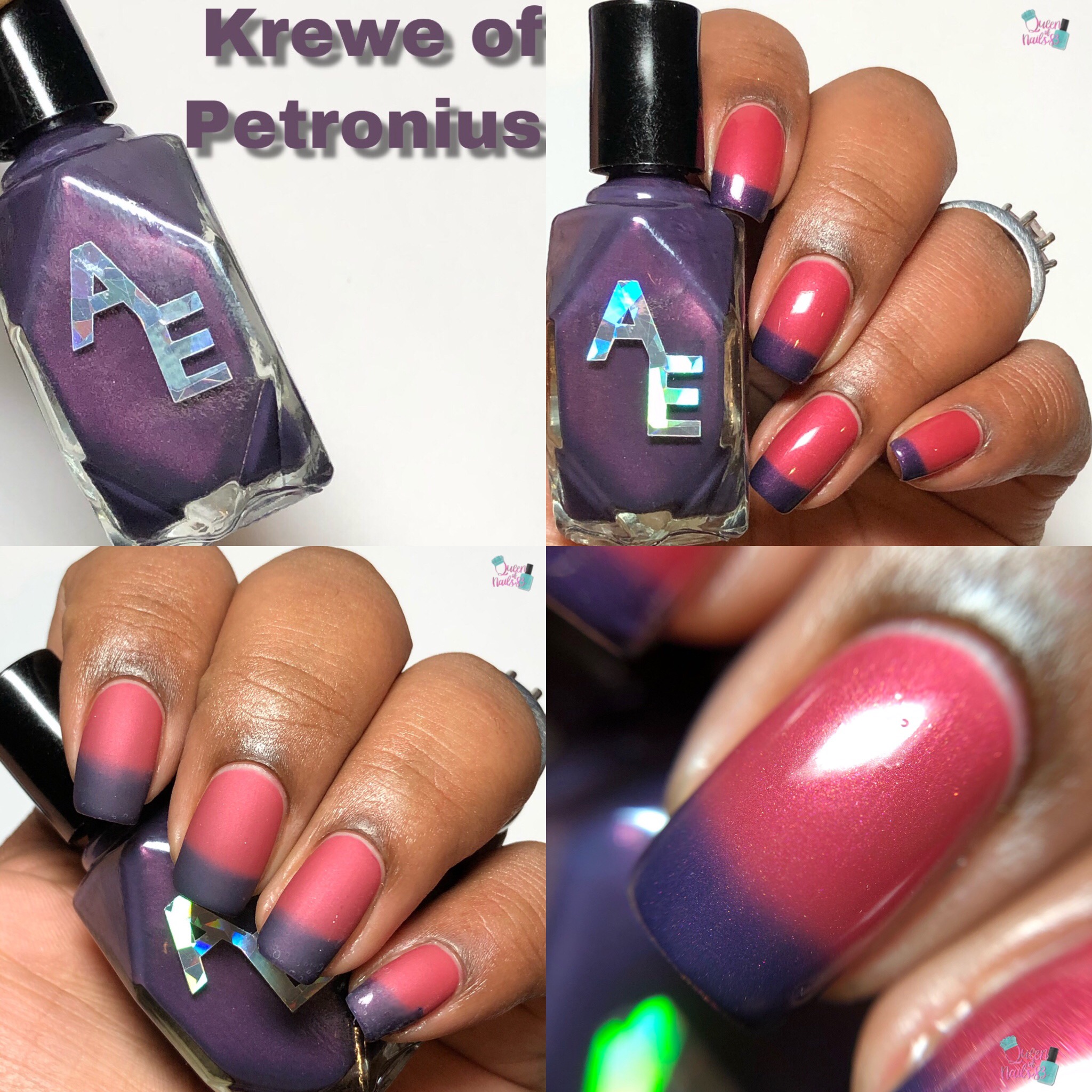 Krewe of Isis
A warm salmon pink with shimmer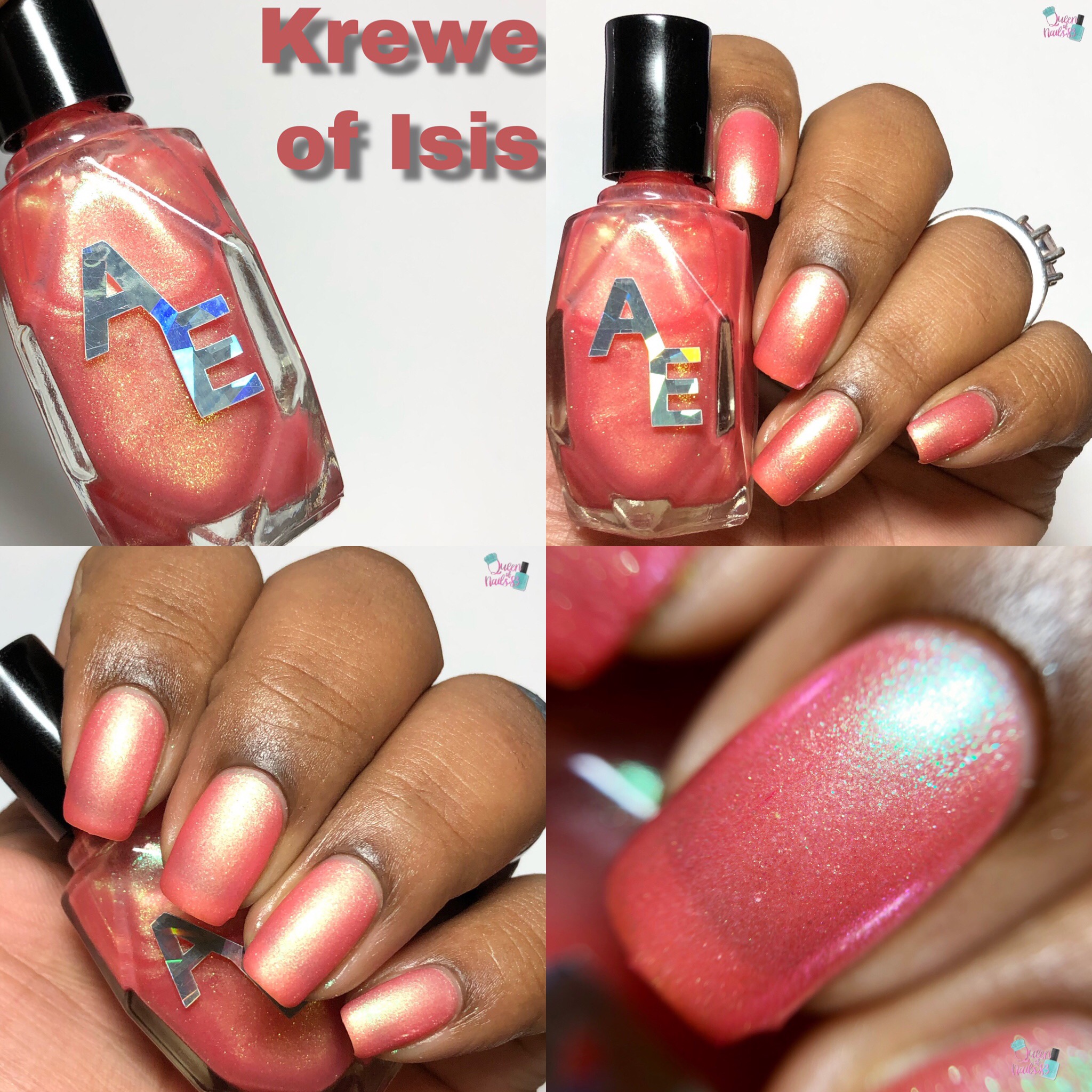 Krewe of Eve
A medium green with shimmer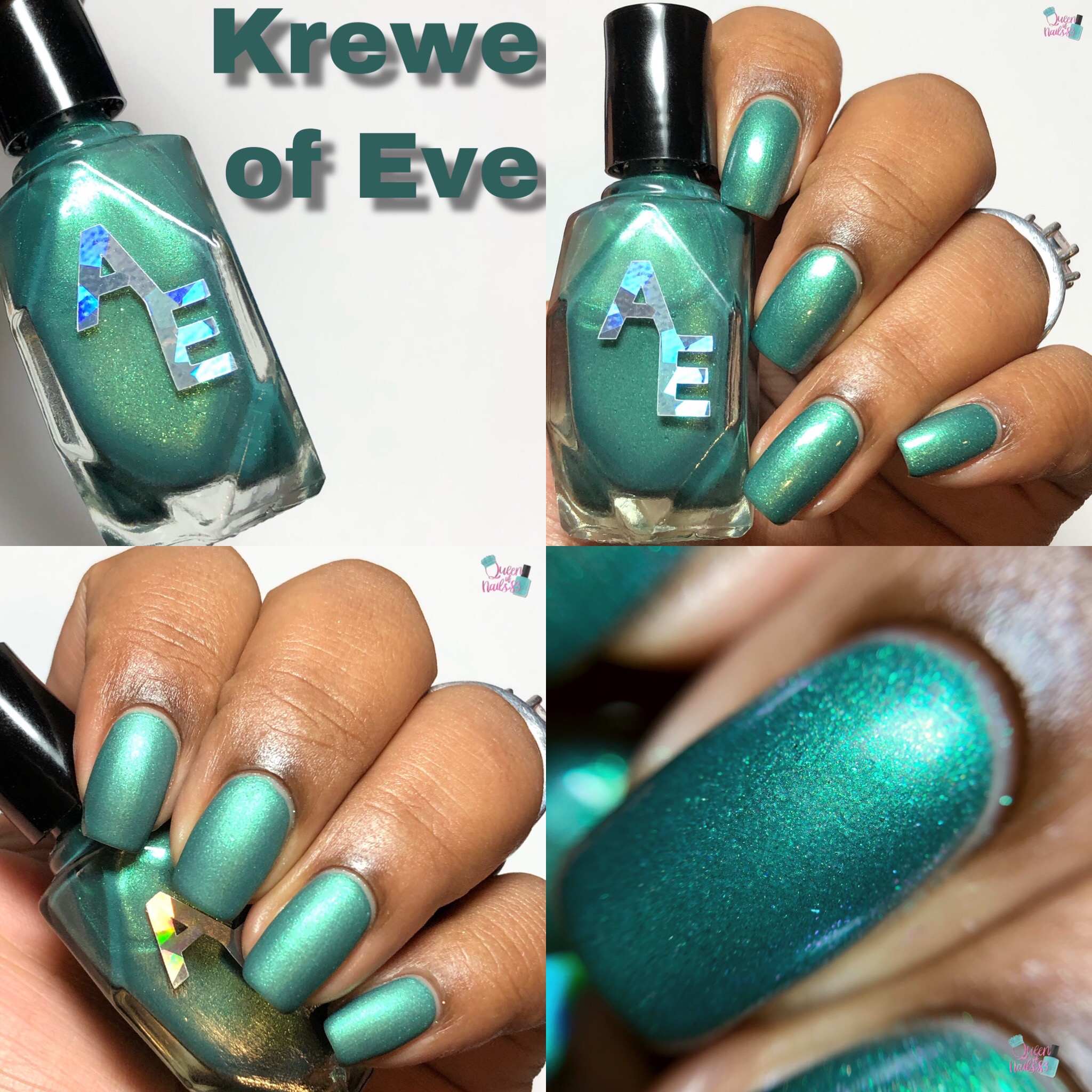 Krewe of Southdown
An orange-leaning coral with shimmer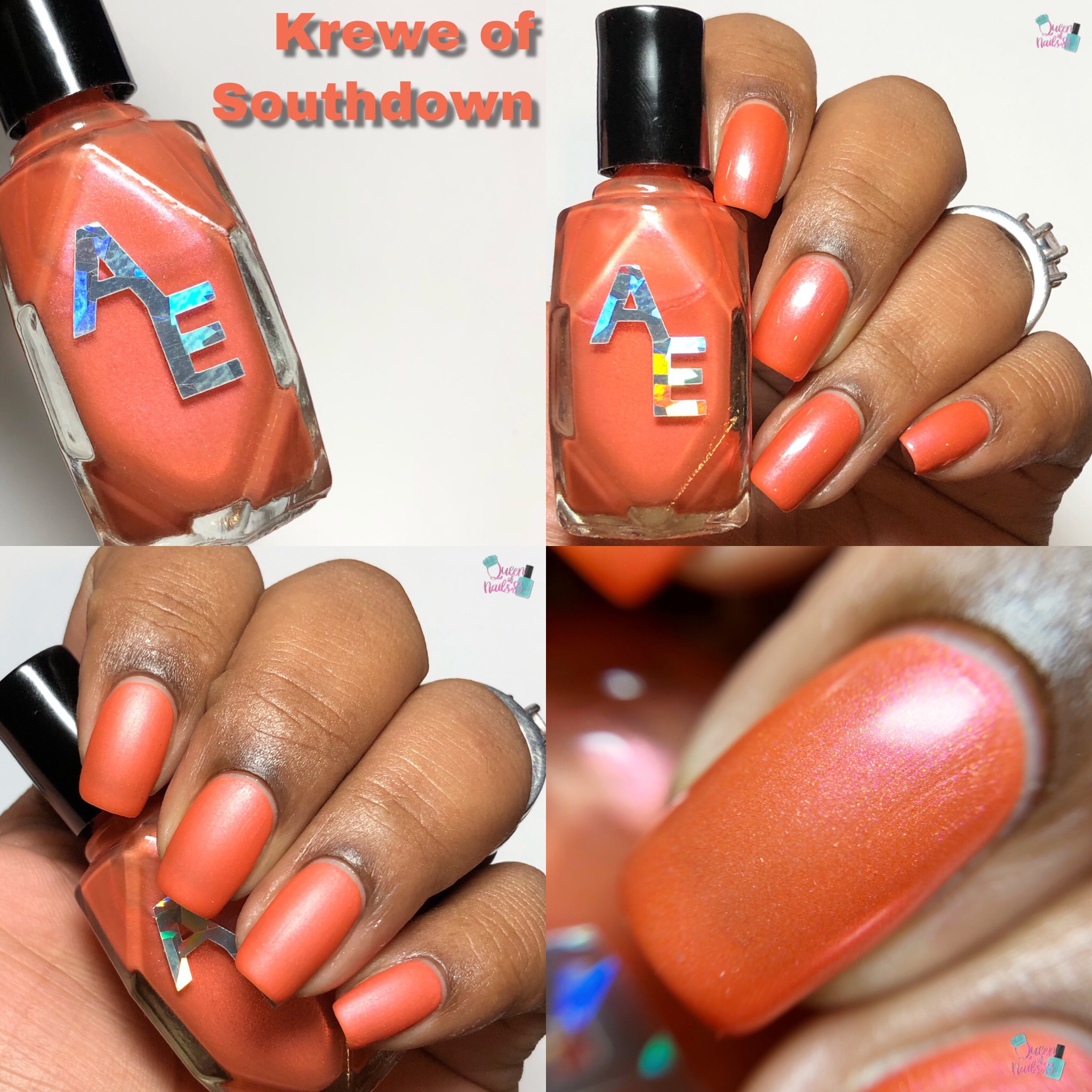 Alter Ego – Polish Con New Orleans 2019 and The Krewe Collection
Fairy Program: Yes
You may be wondering…. what is the FAIRY PROGRAM????
It's simple!!! It's a virtual shopping experience which allows those that are unable to attend Polish Con the opportunity to shop along and join the fun! Allow Polish Con Fairy, organized and fulfilled by the ladies of Fair Maiden (the founders of Polish Pickup) to be your one-stop shop for event overpours, RTPC (Road to Polish Con A & B), LEs, Exclusives, etc.
Upcoming Dates
3/30 – Wish list shopping will begin

4/6 – Shop opens at 1pm cst

4/9 – shop closes
Please join the Facebook Fan Group for more details and information. Please note – not all makers/brands will be participating in the is feature. 
Opacity: swatches shown in 3 coats
Price: $5 mini (8.5 ml) & $10 for full (17 ml)
Availability: Saturday, April 6th at PCNOLA 2019 and online after event TBA. 
Alter Ego
To stay in the know of all things Polish Con, shop, like, join and follow
**Polish Con**
The Polish Convention New Orleans
Sat, April 6, 2019
1:00 PM – 6:00 PM CDT
Ponchatrain Convention & Civic Center
4545 Williams Blvd
Kenner, LA 70065
*Like, Comment and Subscribe*
Eat, Laugh, Polish, Repeat
Queen of Nails 83

💕