A few weeks ago, Sarah of Bee's Knees Lacquer (BKL) sadly announced that she and the team at BKL would not be attending Polish Con New Orleans Spring 2019. However, Sarah did leave us with a glimmer of hope also announcing that her 3 Louisiana urban legend inspired LEs would be available at the event and offered by Miranda of Ever After and host of Polish Con.
While we wish the BKL crew all the best and hope to see them at the next event, we know that we are in for a treat for PCNOLA. By the looks of things, they pulled out all the stops for their "bayou chupacabra, Cajun werewolf and legends of the nuns of Ursulines" themed LEs.
Oh…BTW (by the way), in truest BKL fashion of always leaving us wanting more, be on the look out for the upcoming collection in April inspired by the Avengers.
Enjoy….
**All swatches are done using liquid latex peel off base coat, glossy QDTC and matte topcoat. Swatch photos are taken using artificial lights.**
The Grunch
A murky aqua polish with red to green shimmer and holographic flakes.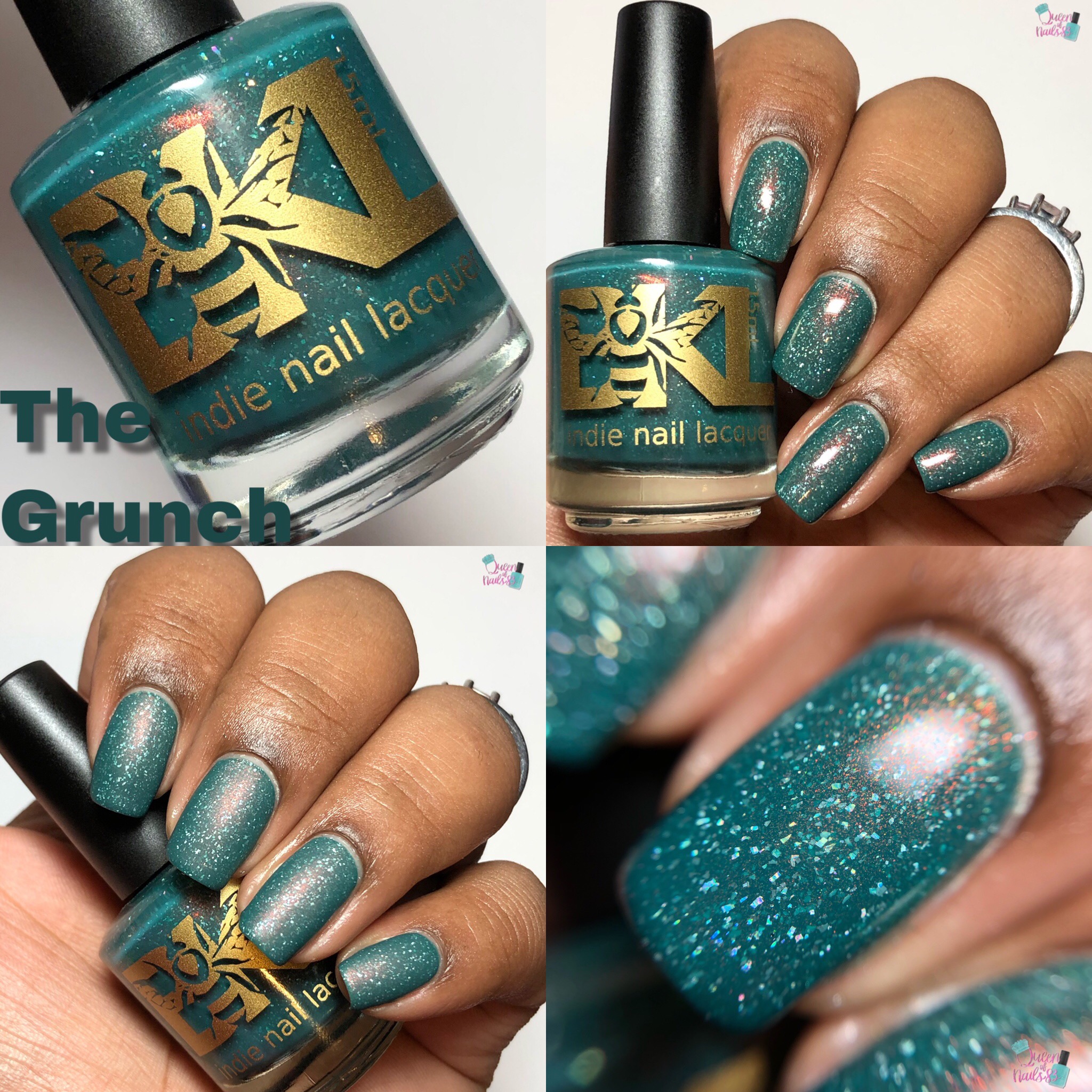 The Loup Garou
A mushroomy taupe with red to green shimmer.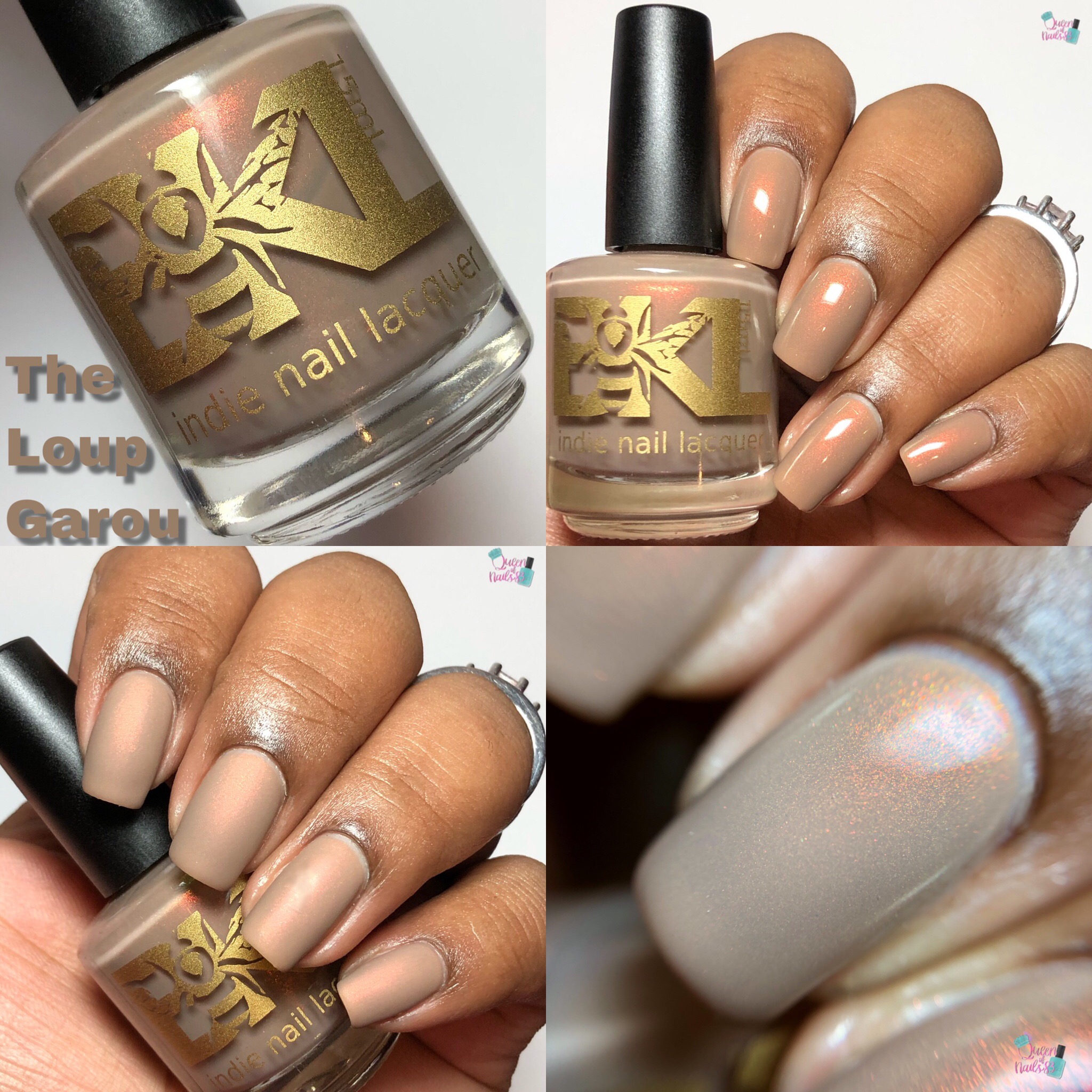 The Casket Girls
A white polish with larger particle OG UP and green to blue ghost flakes.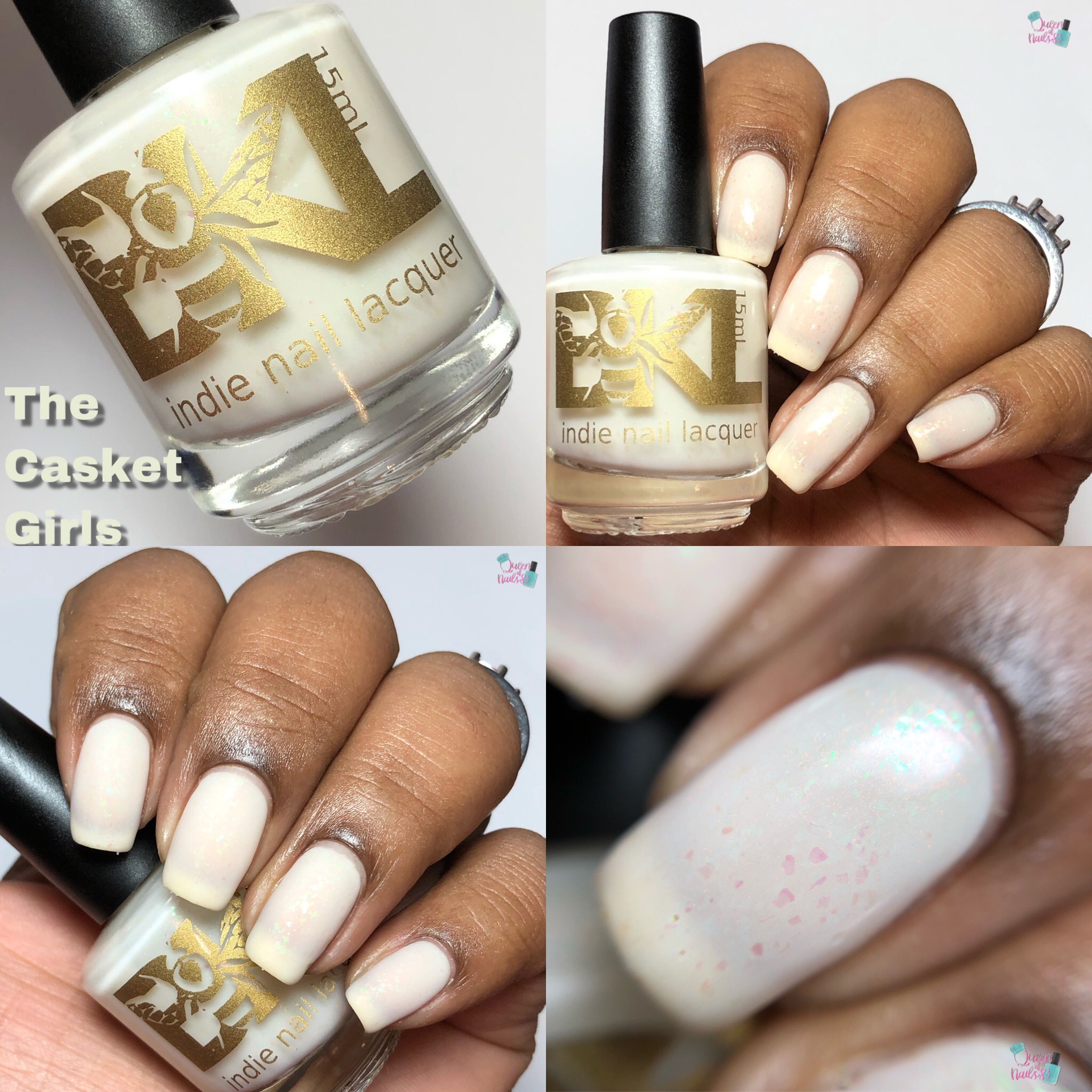 Bee's Knees Lacquer – Polish Con New Orleans 2019
Fairy Program: Yes
You may be wondering…. what is the FAIRY PROGRAM????
It's simple!!! It's a virtual shopping experience which allows those that are unable to attend Polish Con the opportunity to shop along and join the fun! Allow Polish Con Fairy, organized and fulfilled by the ladies of Fair Maiden (the founders of Polish Pickup) to be your one-stop shop for event overpours, RTPC (Road to Polish Con A & B), LEs, Exclusives, etc.
Upcoming Dates
3/30 – Wish list shopping will begin

4/6 – Shop opens at 1pm cst

4/9 – shop closes
Please join the Facebook Fan Group for more details and information. Please note – not all makers/brands will be participating in the is feature. 
Opacity: swatches shown in 3 coats
Price:
The Grunch $10 at the event

The Loup Garou $10 at the event

The Casket Girls $15 at the event
Availability: Saturday, April 6th at PCNOLA 2019 and online after event TBA
Bee's Knees Lacquer
To stay in the know of all things Polish Con, shop, like, join and follow
**Polish Con**
The Polish Convention New Orleans
Sat, April 6, 2019
1:00 PM – 6:00 PM CDT
Ponchatrain Convention & Civic Center
4545 Williams Blvd
Kenner, LA 70065
*Like, Comment and Subscribe*
Eat, Laugh, Polish, Repeat
Queen of Nails 83

💕